"Bitcoin has huge potential in Africa." – An Interview With BitHub Africa's John Karanja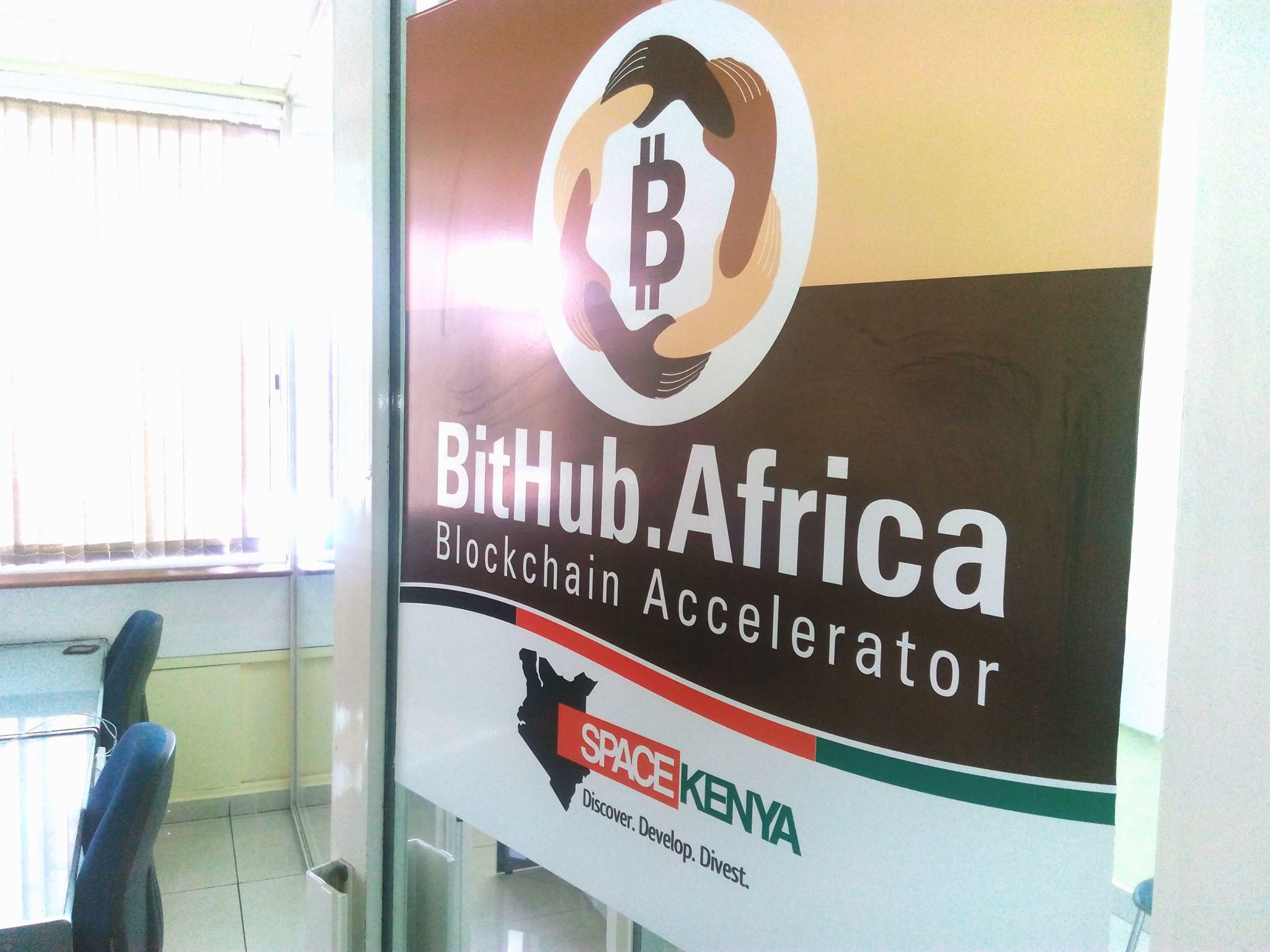 On the 25th of August, I had the pleasure to interview BitHub Africa's founder John Karanja in his office in Nairobi. During our conversation, we discussed the potential and the challenges of bitcoin adoption in Kenya and Africa.
BitcoinAfrica.io: How do you see the current situation for bitcoin in Kenya and Africa in general?
John Karanja: I think bitcoin is still in the early stages, even beyond Africa. In Kenya, we see bitcoin adoption is mainly with speculators and traders who are buying and selling bitcoin to make money. Volumes have been growing over time. I think it's about 10 million shillings weekly, which is around $100,000 traded every week on the peer-to-peer platform LocalBitcoins.com.
BitcoinAfrica.io: Is LocalBitcoins the main exchange used in Kenya?
John Karanja: Yes, it is. Bitcoin in Kenya is still are a very early stage. There are start-ups that have come and gone because it appears that bitcoin is not ready to scale amongst the average person here. Hence, it's not going to compete with the mobile money system M-Pesa, for example, at least in the short term.
I think what we're seeing is now more focus shifting to blockchain technology, being used in other use cases like identification systems, data storage or smart energy. We're applying ourselves in these different areas to see which are the most viable and we will then launch our projects after doing so. In fact, we've produced a report on blockchain opportunities in Africa that goes into depth on that subject. The report, titled The African Blockchain Opportunity, was officially launched at the AITEC Summit in Nairobi on the 31st of August. The reason we produced the report is to provide the information about the potential opportunities that the blockchain technology is creating in Africa for entrepreneurs.
That's where we are at the moment. We'll probably launch our first project in early 2017 using the blockchain. So far, our work has primarily been focused on research and development here at BitHub.
BitcoinAfrica.io: To touch on the point you made about the move away from bitcoin to the blockchain. Do you think that, while the initial bitcoin in Africa story was remittance and supporting the underbanked population, there is a move away from that to a focus on the blockchain for commercial users as it very much is in the Western world now? 
John Karanja: I'd say they'd go in parallel because bitcoin has a lot of inherent advantages over any other secondary blockchain platform, in that it's the most secure, it has the largest user base, it has a lot of liquidity and there's money going in. But in terms of the user experience, it's not quite mature yet. However, there are a lot of people working on improving that. So I think that will eventually be resolved but the technology is so disruptive that it can be applied to so many areas, some of which are fairly simple like storage of data, for many small enterprises getting cloud systems or complying with KYC. For these types of systems, the cost is often quite prohibitive. So what the blockchain can do is streamline that and open access to everyone. Identifying a customer, then also supplying him the products and enabling payment. So the blockchain can cover that whole process from start to finish. I see both bitcoin and the blockchain moving together.
BitcoinAfrica.io: Do you think bitcoin remittances will still be a growth market in Africa? One thing that you have now is there are so many low-cost remittances services, such as World Remit, TransferWise and CurrencyFair. Do you think that because of them, bitcoin for remittances is not going to be such a big growth market anymore as the cost of exchanging bitcoin back into local African currency can be quite high at times when using peer-to-peer exchanges as Citigroup pointed out in a recent research piece?
John Karanja: Bitcoin is not the clear winner yet when it comes to remittances. However, it is very much a possibility that it will be integrated into the background. For example, WorldRemit could end up using it for settlements, rather than pushing customers to use bitcoin. And we shouldn't forget that there is still huge risk associated with bitcoin as its infrastructure is still relatively underdeveloped.
At the end of the day, it's a protocol, it's not an application. I don't think anyone can say for sure bitcoin is dying or Bitcoin will succeed. But there's also the possibility that we'll see better technology rising very quickly and learning from what Bitcoin has been able to achieve.
BitcoinAfrica.io: Aside from Kenya, Nigeria, Ghana and South Africa, which country do you think will be the next African country to witness a reasonable rate of bitcoin adoption and the growth of a local bitcoin ecosystem?
John Karanja: I think those are the main countries. Possibly we could also see Rwanda because Rwanda has a very aggressive education platform that is aiming to leverage technology. I think that's one country that's usually left out, but it's mostly those countries that have already advanced in terms of the internet and social media adoption. You can just look at Facebook statistics and see the countries where Facebook is heavily adopted. Those will be the likely next adopters of Bitcoin.
BitcoinAfrica.io: I read about how the telecoms giant Safaricom banned Bitcoin on their mobile money platform MPESA. Do you think that the "Safaricoms" in the other African countries will also try to hinder Bitcoin innovation to prevent their mobile payments systems from disruption?
John Karanja: That's a good question. I'd say right now, ironically, more Bitcoin is traded using M-Pesa than ever before because of LocalBitcoins. They wouldn't really be able to stomp it out but what they'd be able to do is restrict other centralized entities from using bitcoin as a platform to scale because obviously, they would be potential competition to them.
There may be room for telecoms innovating using bitcoin, but that would be very risky because bitcoin and other cryptocurrencies seem to work best in a peer-to-peer format because the risk is distributed as much as possible. If I'm sending you Bitcoin you send me M-Pesa, it's just me and you. The counterparty risk is between me and you. It's not in a centralized place that can get hacked. My guess would be that peer-to-peer platforms are where Bitcoin would dominate.
I don't know if you saw the President signed the law that caps the interest rates at 14%?
BitcoinAfrica.io: Yes. I read that.
John Karanja: That's the kind of situation that can now allow for bitcoin to triumph because the banks will not be too interested in micro-lending and may wish to partner with fintech solution providers to provide liquidity in that market segment. Therefore, people will now move more towards peer-to-peer or social lending platforms. I think in a peer-to-peer world bitcoin could dominate. The question is how simple can the peer-to-peer applications become? Because the peer-to-peer ecosystem is not really developed enough to be a safe and secure way to transact in digital currencies.
BitcoinAfrica.io: What are your thoughts on Ethereum and what do you think about ether from an investment point of view?
John Karanja: We did a study on it. It's in the report. I believe Ethereum will have much more challenges than Bitcoin because they've used a high-level computer programming language called Solidity that essentially allows you to program 'what if' statement. But now, as they've realized from the Dao attack, by doing so that they opened so many vulnerabilities for attacks. For them to plug that, as a developer, I see that being more difficult than using a low-level platform like bitcoin where the rules are fixed. There are few rules and they are fixed. On the bitcoin platform, there's no variation on what can happen. We know what can happen on that platform.
Ethereum, I would call ambitious but the advantage they have is they are secure. They have a good amount of miners behind the network. They've managed to attract enough interest in terms of safeguarding and keeping the platform that if they figure out their niche, it could advance blockchain technology even further.
BitcoinAfrica.io: My last question is about The African Blockchain Opportunity report that you have published. You mentioned it briefly earlier. Could you elaborate on it, please?
John Karanja: Essentially the whole idea behind the report is to provide a manual that anyone can pick up, whether it's a developer, a bitcoin enthusiast or an entrepreneur and read up on areas of interest. It covers the technical aspects of bitcoin and the blockchain technology within an African context.
There are also a couple of chapters on fintech and we also have linked several developer resources. A developer can go and look at the source code and then try to either contribute or fork it and develop it as an application. We're now going to be using that for our training curriculum. Then hopefully the idea is to have a second edition maybe in one or two years from now with updates.
BitcoinAfrica.io: Thank you for taking the time to conduct this interview.
If you want to find out more about BitHub Africa visit their website and if you would like to purchase the report The African Blockchain Opportunity click here or on the banner on the right. If you would like to reach out to John directly, you can find him on Twitter at @BitHubAfrica. 
Bitcoin Wallet Luno Adds SegWit Support to Lower Transaction Fees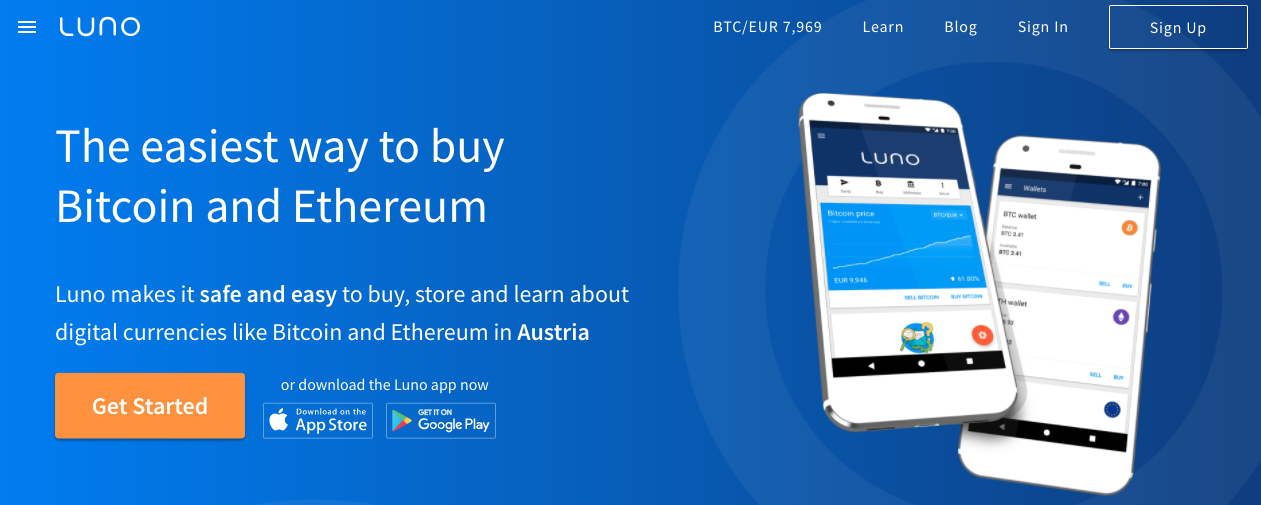 Luno, one of the most popular bitcoin wallets in Africa, has announced full SegWit integration for bitcoin send and receive transactions. Previously, Luno customers could only receive BTC through a legacy wallet address, which was not integrated with the recent Bitcoin blockchain upgrade SegWit. Only send transactions were SegWit compatible.
With the full integration of SegWit, Luno users can now enjoy cheaper and faster bitcoin transactions.
"By implementing SegWit internally, Luno has managed to reduce the send fees paid by customers by over 25% already. As customers start switching over to new SegWit addresses, this will translate into a further reduction in sending fees in the coming weeks and months," Werner van Rooyen, head of marketing and communications at Luno stated.
Luno currently operates in South Africa, Nigeria, Malaysia, UK, and in 35 other European countries.
What is SegWit?
Segregated Witness (SegWit) was an upgrade to the Bitcoin blockchain that is intended to address Bitcoin's scalability challenges as well as fix the issue of transaction malleability. With SegWit, signature data is separated from transaction data in order to enable more transactions to fit into each block. The signature data is kept in an extended block called the witness. As a result, bitcoin transactions become faster and transaction fees become lower.
In theory, the Bitcoin network can handle seven transactions per second. However, in reality, it is around four transactions per second. With the number of bitcoin transactions increasing as bitcoin's popularity grows, transactions take longer as the unconfirmed transactions pool increases. Therefore, bitcoin users who can afford it have been paying higher transaction fees to incentivise miners to prioritise their transactions and, thereby, increase the speed of their transactions. At the end of 2017, this has led to the average bitcoin transaction fee spiking to over 35 dollars.
However, when SegWit addresses are used, bitcoin transactions become faster and the required resources decrease as well. Consequently, the transaction fees reduce.
How Can You Add a SegWit Wallet Address on Luno?
To add a SegWit address on the Luno wallet you have to follow these steps:
Open your Luno account either on the mobile app or the web app
Choose "wallets" from the menu
Click on your "BTC wallet"
Choose "receive bitcoin"
Click "add address" and follow the prompt
To receive bitcoin, use your SegWit bitcoin receive address. Legacy bitcoin addresses begin with 1 while SegWit bitcoin addresses begin with 3. Even after adding a SegWit wallet address, bitcoins sent to your previous legacy bitcoin address will still work. In addition, you can still send bitcoin from a SegWit wallet to a legacy wallet and vice versa since the transactions are still taking place on the same blockchain. But if you are sending bitcoins to and from a SegWit wallet, you can benefit from reduced fees.
Bitmart Opens Cryptocurrency Mining Hardware Store in South Africa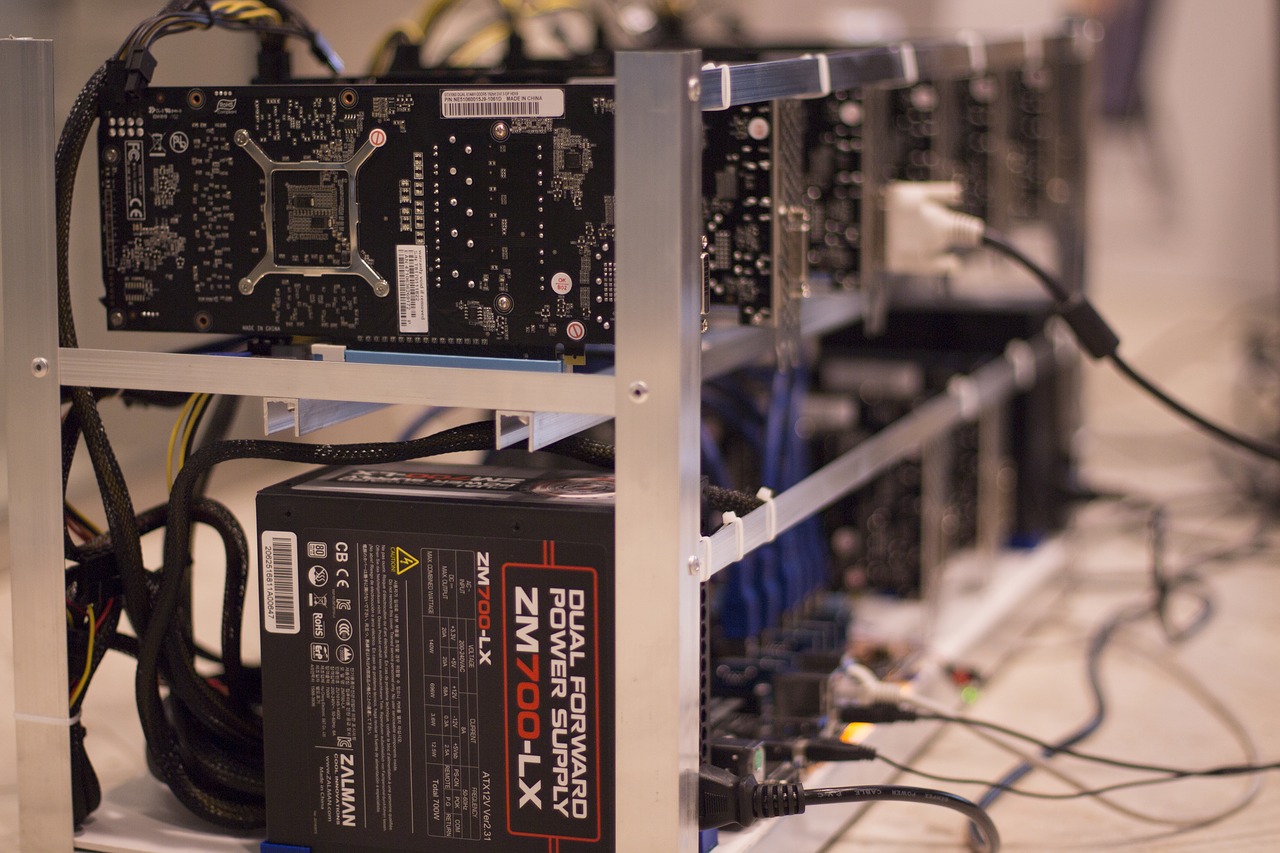 Bitmart, South Africa's leading supplier of mining hardware, has opened a cryptocurrency mining hardware store in South Africa. This makes Bitmart's retail outlet the first cryptocurrency mining store in Africa.
Products and Services Offered by Bitmart
Bitmart was founded by CEO Jacques Serfontein in 2015 to offer cryptocurrency mining hardware to South Africans. Currently, Bitmart offers GPU rigs, ASIC miners, GPU rig mining software, graphics cards, international mining rig monitor app, cryptomatic watches, hardware wallets, and motherboards. Customers can find GPU mining rigs that mine cryptocurrencies such as zcash, monero, decred, bitcoin, and litecoin.
Additionally, Bitmart provides services such as bitcoin mining farm design and deployment, mining training, antminer repair tickets, mining farm management using Genesis Hive, and shepherd services.
Through its shepherd services, Bitmart helps owners of second-hand miners to find buyers. Therefore, both sellers and buyers are assured of safe and secure transactions through Bitmart's SSL-secured online shop.
According to MyBroadband, Bitmart is an authorised distributor of Avalon Miners, Genesis Hive, Trezor, Ledger wallets, KeepKey, and UniSat (satellite mining solutions) in Africa.
The company also supplies mining hardware to countries such as Japan, Dubai, North America, Australia, and England.
What Does Bitmart Plan for the Future?
Bitmart will be holding seminars in Johannesburg and Mbombela. The seminars will focus on bitcoin basics and advanced cryptocurrency trading. In addition, Bitmart will be introducing a satellite mining connection in partnership with Uniwisp that will allow mining rigs to mine from any place in the world. Uniwisp is an Internet service provider based in Nelspruit, South Africa.
Kenya's BitPesa Acquires Spanish Money Transfer Platform TransferZero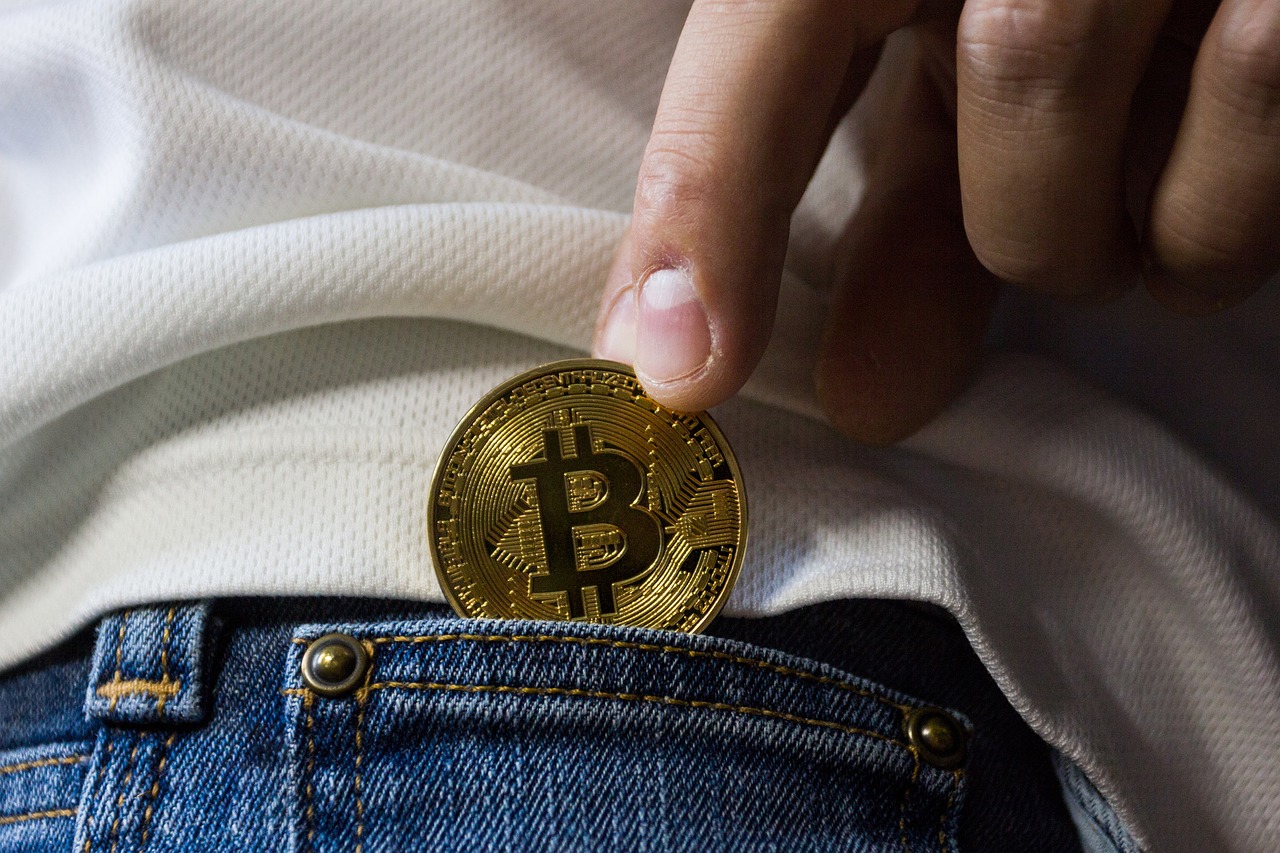 On February 8, 2018, BitPesa announced that it has acquired TransferZero, a Madrid-based online money transfer platform, which operates in over 200 countries using more than 50 currencies.
Why Did BitPesa Acquire TransferZero?
BitPesa, which is already operating in Africa and Europe, will be able to "set deep roots to UK and European licensing, bank accounts, and integrations" through this acquisition, according to the company's statement on its blog.
"Europe is a hub for global remittance and payments companies. Digital currencies and decentralized technology have hit critical mass in the financial services and payments space. It is no longer a question of whether this technology will have staying power [but] which specific technology and what product iteration will launch and scale first […]," Elizabeth Rosiello, founder and CEO BitPesa said.
"BitPesa has the support of top-tier, institutional investors and a network that will help to bring TransferZero's technology to the next level. With this support, we will be able to provide even more efficient transfers and user experience," Luis Cambronero, former TransferZero CEO and present Managing Director, BitPesa stated.
Setting Up Infrastructure Across Europe and Africa is a Priority
"Setting up infrastructure across Europe and Africa has always been a focus of ours. […] We've just doubled our bank accounts, our infrastructure, and it's licensed by the Bank of Spain as a payment institution. So we are fully compliant with PSD2 regulations […]," Rosiello said.
"This is truly a partnership where the whole is greater than the sum of the parts, allowing BitPesa to solidify our leadership in this space. By bringing our regional and technological expertise together, we will further accelerate our month-to-month growth," Rossiello asserted.
TransferZero will neither change its name nor its headquarters. In addition, its employees will remain with Bitpesa.
This acquisition from an Africa-based bitcoin startup of a European fintech startup shows that leading African startups can make waves beyond the borders of the continent and create a positive impact on a global scale.