If you love gambling, check out Crypto Games!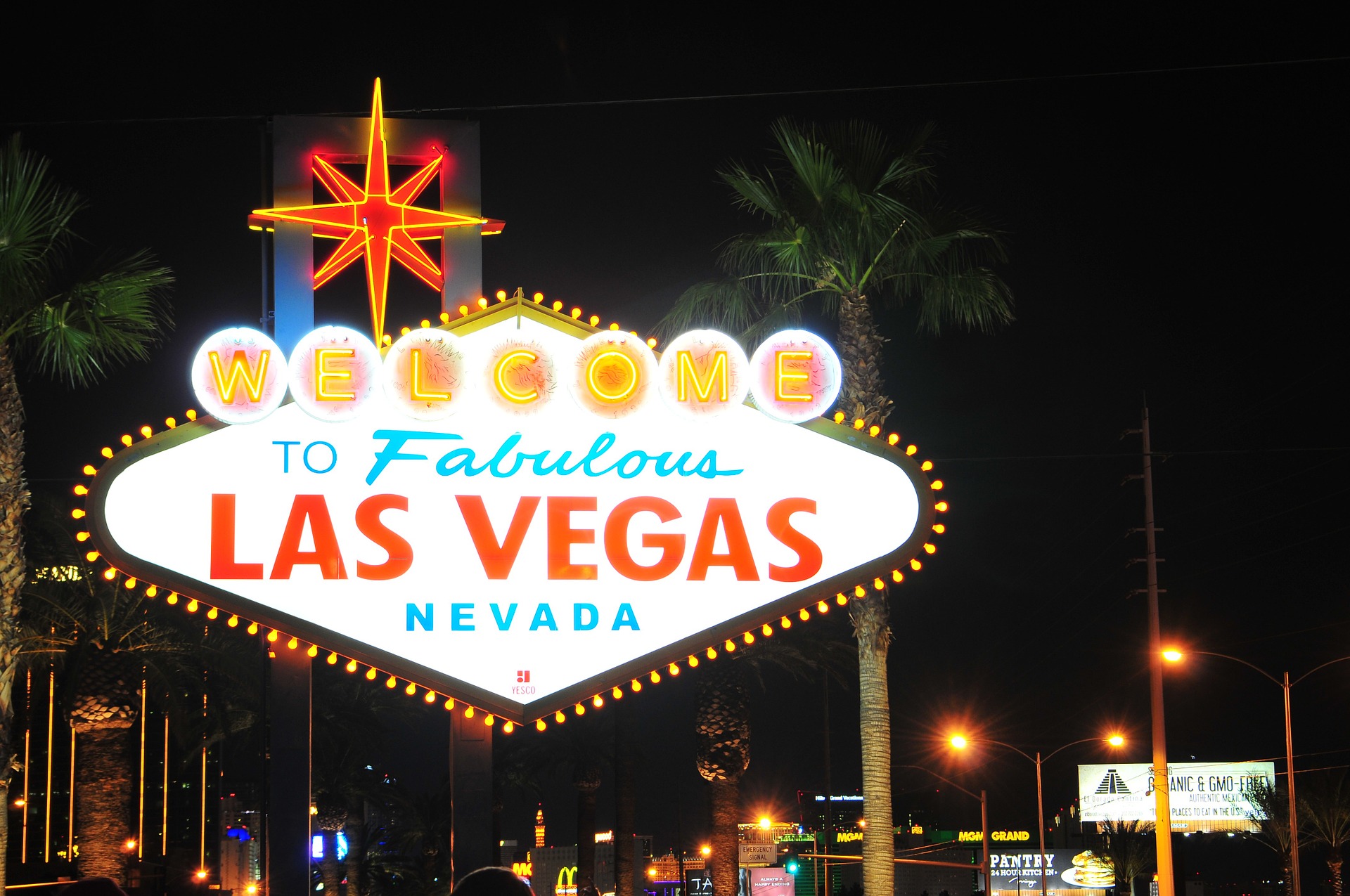 Crypto Games is an online bitcoin casino that offers its users the opportunity play dice, blackjack, roulette, lottery and slot machines using cryptocurrencies online. The accepted cryptocurrencies include Dogecoin, Litecoin, Ethereum, Bitcoin, Monero, Dash, Peercoin, Grindcoin, and Playmoney. The mission of Crypto Games is to become the leading digital entertainment company that delights players by offering fun, fair and safe virtual casino games.
Crypto-Games.net offers you the chance to gamble online with virtual currencies safely and without the need of a bank account, as you are using only digital currencies to play. The company launched in May 2014 with Dogecoin slot machines and, soon after, they added dice, which they continuously improve to offer players the best experience. In 2015, Blackjack and the lottery were added to its repertoire of games and its 5th game, roulette, was added in July 2016. The cryptocurrency that most gamblers prefer to use is bitcoin with over 547,712,716 placed bets in the currency.
Multiple Games
Currently, the most popular game amongst players is Dice. This is because it's as simple as it sounds; predict how the dice will roll and earn money. There's a built-in auto-bet feature that allows you to employ different strategies without the monotony of constantly clicking. As for the slots, this is a simple 5-wheel fruit variant game with high chances of payouts. Blackjack a very popular game as well offering multiple player options to allow for different playing styles. As for roulette, the European style single-zero table has been introduced to give players a better chance of winning. Dice has the lowest housing edge at 0.8%, then blackjack at 1.253%, lottery at 1.5%, slots at 1.97% and roulette at 2.7%.
As for the Crypto Games lottery, each ticket costs 0.0001 BTC (10,000 satoshis) and you can only purchase lottery tickets with bitcoins. The winner is drawn each week on Wednesday and Saturday using random numbers. Three winning tickets are selected, and winners get the following prizes:
1st place: 80% of total pot
2nd place: 14% of total pot
3rd place: 4.5% of total pot
98.5% of the money raised with ticket sales will be paid out to the three winners. You can also buy several tickets. The more you buy the more winning chances you have.
Interface
Regarding the interface, the site stands apart from others due to its ease of use and simplicity. There is also a customization level built-in that allows users to change the color scheme to meet their style. Regarding navigation, it is extremely simple to move around on computers and mobile devices are given the tab and drop-down menu system. There is even a chat box with very responsive staff support available to help users in case of any issues.
The wager amount determines the betting speed seeing as you can view up to 11 bets a second for the highest of rollers. Even at lower quantities, the responsiveness is excellent. Crypto-Games.net is transparent on how the bet results are generated and is provably fair. There is a tab labeled "Provably Fair" which explains the randomness of each bet for each game and allows players to verify this for themselves.
Faucets, Jackpots and Rewards
Crypto Games also provides a bitcoin faucet for its players. You can request 0.00001 BTC to play with. You can increase your faucet bonus depending on how many messages you've left in chat, how many players you've referred to the site, loyalty (calculated in days), invested BTC and wagered funds. Each level you obtain increases the amount you receive for each faucet request as well as how many times a day you can request funds from the faucet. This is very competitive in comparison to other cryptocurrency dice sites. As a bonus feature, there is also a jackpot to be won if your roll is 7.777 or 77,777.
Furthermore, the in-game chat hosts a RainBot that consistently offers gifts in the form of coins to those who actively and constructively participate in the chat.
Deposits and Withdrawals
The casino doesn't require any confirmations for deposits. You can start playing right away. To withdraw your deposit you only need two confirmations, so Crypto Games is taking advantage of bitcoin's transaction speed to provide a better service for its users.
If you enjoy gambling, try out Crypto Games
Crypto-Games.net is an easy-to-use crypto casino that sports a range of popular casino games with very reasonable house edges. Deposits and withdrawals are lightning fast and its support team is friendly and efficient.
Synereo Launches Content Creator Platform with Direct Monetisation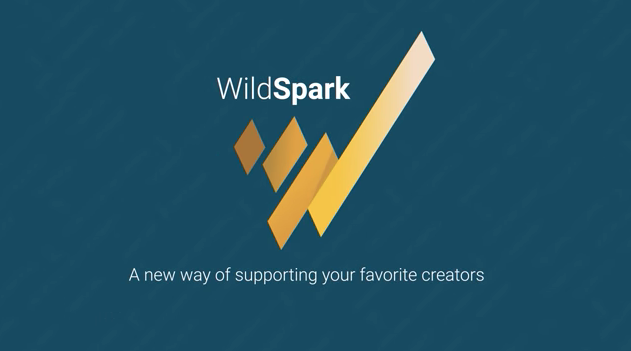 The Internet has enabled people around the world to make money online through the creation and publication of digital content. However, most established content platforms such as YouTube, for example, keep the lion's share of the revenue generated from that content for themselves. End users, on the other hand, can only "support" the creative writers with shares, comments, and likes on the vast majority of platforms. This is what blockchain venture Synereo is aiming to change.
Synereo – a company that is using the blockchain to provide content creators with a solution to monetise directly from their content – has already launched the beta version of their first product called WildSpark. WildSpark will enable content creators make money directly from their content, with zero restrictions, for which they will be rewarded for using Synereo's cryptocurrency AMP. In addition, content curators will also be rewarded for sharing popular high-quality content.
Since WildSpark is currently in open beta, users have been facing some restrictions. Additionally, the platform has so far been working with YouTube only but more platforms are expected to be integrated into the project following their official launch release that is set to happen in two weeks. For now, Synereo has launched a Creator Program and are expecting more than 100 content creators to sign up on the platform.
Creator Program Reward
Synereo offers a noteworthy reward program that is classified into four different tiers: Silver, Gold, Platinum, and Diamond. A content creator in the Silver Tier of Creator Program needs to have more than 300 subscribers; the Gold Tier will need one to have more than 1,000 subscribers; over 7,500 subscribers for the Platinum Tier and the highest being 10,000 subscribers for the Diamond Tier. Content creators will start earning bonuses at 750 AMP for the lowest tier, which will go upwards from there. Synereo has allocated $500,000 for the AMP Creator Program.
YouTube creators interested in joining the program can fill this form.
While creating good content that is engaging is only half of the journey, finding the audience to spread the content is another battle on its own. WildSpark has factored this in and as such, offers a reward for both the creator and curator. Creators using WildSpark as an additional revenue stream can also give their followers an opportunity to earn monetary rewards. When a curator sends AMP to the owner of the content they love, they get a portion of all future AMP rewards that others send to the same content piece. This creates an ecosystem whereby creators are compensated for their content and curators earn by spreading the content.
Why is WildSpark Unique?
While there are other incentivised content creation platforms, WildSpark stands out for users as the platforms they post their content on do not receive any form of reward – and neither does WildSpark itself. If a subscriber gives AMP, it goes directly to the person who created the content and to the person who helped to spread it. The exact calculations for the AMP compensation distribution are outlined in Synereo's whitepaper. However, this is expected to change with developments to the project.
The WildSpark team plans to continue developing the platform to enable content creators to reward their active fans while finding alternative ways for users to promote and monetise their content.
With such a well thought out platform and ambitious plans, WildSpark could become a big success among content creators in Africa as it creates a new avenue for them to generate an income online.
South African Bitcoin Cash Wallet Centbee Raises Funds from nChain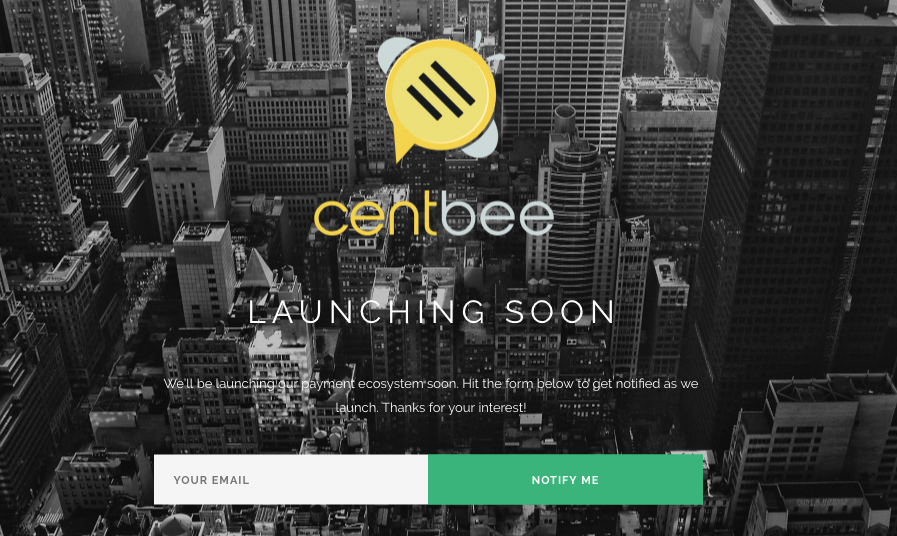 South African blockchain startup Centbee has received an equity investment from nChain – a global leader in research and development of blockchain technologies – for the development of its new mobile bitcoin cash wallet. Centbee aims to make it easy for global consumers to acquire, hold and spend bitcoin cash at retailers and other merchants.
Founded by Lorien Gamaroff and Angus Brown, Sandton-based Centbee will be launching its bitcoin cash (BCH) wallet on the Google Play stores and Apple in 2018 according to nChain's press release. Centbee's vision is to enable users to make payments for goods and services using bitcoin cash as well as enable purchases over-the-counter at accepted retailers.
"Centbee will be rolling out mechanisms for merchants to accept bitcoin payments more cheaply and securely than current bank payment systems. […] In addition, we will help consumers move money simply and cheaply across borders to support family and friends. We have been working closely with regulators in the region to educate, ensure good governance and to address any regulatory risk," Brown said.
Undisclosed Funding Details
When contacted by Ventureburn regarding the amount of funding or stake taken by nChain, Centbee's co-founder, Gamaroff, did not want to divulge the funding details.
"I can't say much other than nChain is the only investor in this funding round and the funding is sufficient for Centbee to meet its envisaged product roadmap," stated Gamaroff.
He went on to add, "In addition to providing financial investment, nChain's research, intellectual property and deep technology expertise will enable Centbee to become a functional and secure wallet provider which will open up Bitcoin Cash merchant payments to a global market."
Ventureburn also reached out to Matthew Gilleard, nChain Reaction's media contact person, who stated categorically that nChain is "the only investor in this funding round'" He added, "The investment amount is confidential but is sufficient for Centbee to meet its planned product roadmap."
Jimmy Nguyen, nChain's Group Chief Executive Officer said,
"Centbee has one of the most user-friendly Bitcoin wallets and merchant payment solutions we have seen. It smartly embraces Bitcoin Cash because its bigger blocks, low fees and fast transaction network represent the true vision of Bitcoin. We look forward to supporting Centbee as it sparks greater merchant and consumer adoption of Bitcoin Cash in sub-Saharan Africa and beyond."
Even YouTube Ads Can Now Have Crypto Mining Malware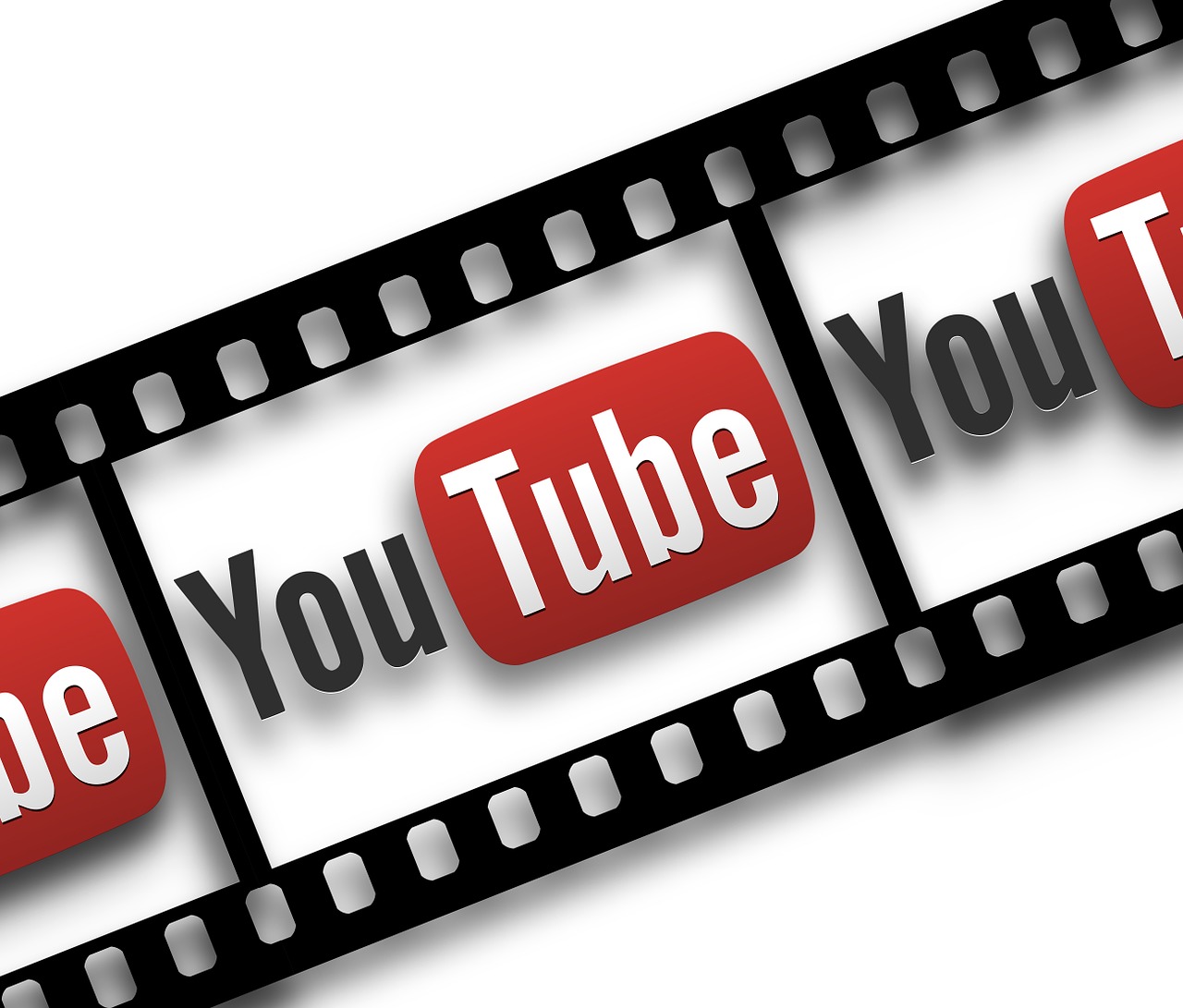 YouTube ads have now become the latest playground for covert cryptocurrency mining malware. The video sharing website was caught displaying ads that covertly use a visitor's CPU power to mine cryptocurrencies.
The issue became evident last week after complaints emerged on social media that YouTube ads were causing a red flag on various anti-virus software. The warnings continued even after users changed browsers and appeared limited to when people visited the YouTube site.
Researchers from Trend Micro –  an international cyber security firm –  confirmed on Friday that there was a strong uptick in the use of Coinhive earlier in the week. According to Trend Micro, attackers were exploiting the DoubleClick ad platform by Google to display the mining malware to YouTube visitors in specific countries such as France, Spain, Taiwan, Japan, and Italy.
The ads have a script that mines the anonymous digital currency Monero (XMR). In nine out of ten cases, the ads publicly make use of the JavaScript given by Coinhive. Ten percent of the remaining time, the ads on YouTube use private mining JavaScript that helps save the attackers the Coinhive cut that is at 30 percent. Both scripts have been programmed to utilise 80 percent of a website visitor's CPU power.
Coinhive is a digital currency mining software that has stirred up a lot of controversies as it allows subscribers to benefit by mining cryptocurrencies using the CPU power of user's computers. The idea behind this is to provide website owners with an alternative monetisation route so that they do not need to fill their websites with adverts. However, the majority of Coinhive scripts have been used without informing users that their CPU power is being drained to mine monero, which is why the Coinhive software is largely being classified as malware today.
Prolonged YouTube Site Visits
Troy Mursch, an independents security researcher, told Ars Technica in an interview:
"YouTube was likely targeted because users are typically on the site for an extended period of time. This is a prime target for cryptojacking malware, because the longer the users are mining for cryptocurrency the more money is made."
Mursch went on to mention the September campaign that used Showtime's website to give cryptocurrency mining ads as an example of video sites that were being targeted by attackers.
In some instances, the malicious mining script had images that displayed ads for fake antivirus programs that then scam people and have them pay for fake programs. A user will run the software thinking it is an antivirus but unbeknownst to them, it is malware. Ads analyzed by researchers at Trend Micro and shared on social media showed that the fake antivirus ads mined Monero coins and used a Coinhive site key. The international cyber security company said the campaign kicked off on the January 18, and that it was hard to know the exact number of coins that had so far been mined.
Google Statement Regarding the Malware
In an email sent to Ars Technica, a Google representative wrote,
"Mining cryptocurrency through ads is a relatively new form of abuse that violates our policies and one that we've been monitoring actively. We enforce our policies through a multi-layered detection system across our platforms which we update as new threats emerge. In this case, the ads were blocked in less than two hours and the malicious actors were quickly removed from our platforms."
While the above statement from Google states that the ads were quickly blocked, Trend Micro's findings showed that the scripts were activated from 18 of January and about a week later – 24 of January to be precise – the company had witnessed a 285 percent spike in Coinhive miners. The Google representative did not respond to any follow up questions regarding the timelines for the blocked ads.
As the web-based crypto mining malware issue becomes more rampant, different antivirus programs are warning people of cryptocurrency mining malware that are present on websites and are providing users with an option to block them.