17 Industries the Blockchain Will Disrupt in 2017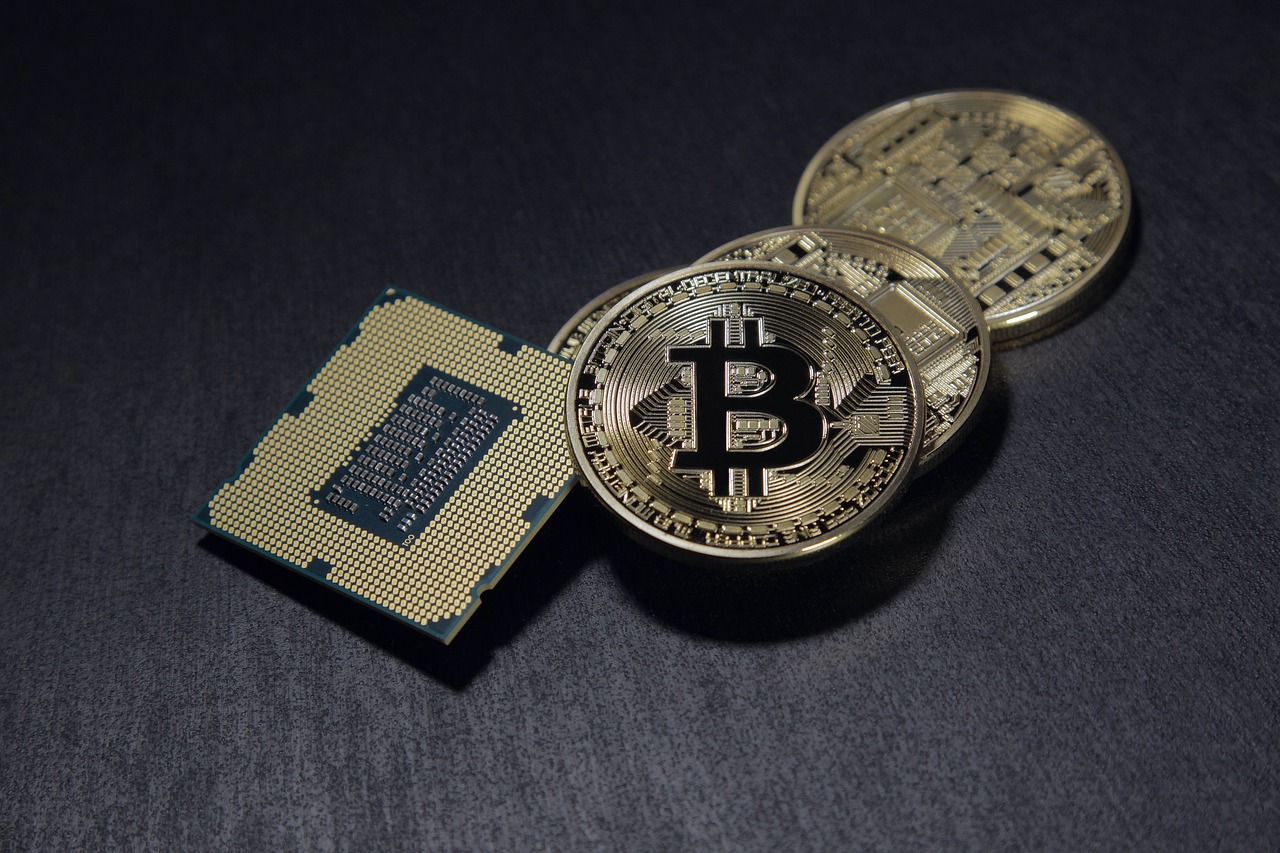 A growing number of companies across various industries have begun to apply blockchain technology to improve business models, streamline processes and reduce costs. The distributed ledger technology that underlies the cryptocurrency bitcoin provides a way to record and transfer data that is transparent, safe, auditable, and resistant to outages. With a very high likelihood, the blockchain will disrupt most major commercial industries in the coming five to ten years.
In this article, you will discover 17 industries that are being disrupted by blockchain technology in 2017.
Cyber Security
Despite the blockchain ledger being public, data communications are verified and encrypted using advanced encoding techniques when sent out. This way the recipient is assured of the data's integrity and the data is less susceptible to intercepts. By eliminating the need for human intermediaries, blockchain technology is believed to be more efficient than any other legacy system when used in the cyber security space.
Banking
Banks can utilise blockchain technology to make business operations more efficient, faster and secure. Barclays and UBS, for example, are researching ways to use blockchain technology to reduce mid-level management costs. As part of a growing trend, banks are increasingly investing in blockchain startups and working on blockchain projects. R3CEV, a distributed database technology firm, has the backing of a consortium of over 50 banks as it tries to design blockchain enabled solutions, for the banking sector.
Cloud Storage
Companies that offer cloud storage services store their customer's data in centralized servers, which are vulnerable to breaches and data loss due to operational or human errors. On the other hand, cloud storage solutions that incorporate blockchain technology are less exposed to attacks that may cause system outages or loss of data.
Storj is an example of a blockchain based, end-to-end encrypted, cloud storage network that is secure and cheaper for cloud-based transactions. Users on the Storj network are also able to rent out any remaining digital storage space to other parties for a fee. Hence, opening up a new market for crowdsourced cloud storage.
Money Transfers and Payments
Decentralized payment systems like bitcoin have the potential to transform the current business framework relating to money transfers. Money transfer services using blockchain technology are able to facilitate cash transfers, domestically and across borders almost instantly at lower fees. One of the leading startups involved in blockchain based money transfers is Abra, which managed to raise $12 million in seed funding for its bitcoin-based remittance service.
Vehicle Leasing and Sales
Recently, DocuSign and Visa announced a partnership to create a proof of concept for streamlining car leasing using blockchain technology. The result would be a simple 'click, sign and drive' version of what currently exists. The prospective customer selects the car he or she wants to lease and the transaction is captured on a blockchain ledger. The driver then proceeds to sign a lease contract and an insurance policy, which is updated on the blockchain. Perhaps, in the future, this solution will be used for vehicle sales and registration.
Networking and IoT
Samsung and IBM are partnering on a concept known as ADEPT, which utilises blockchain technology to create a decentralised network of IoT devices. The new concept would operate as a public ledger for a large number of devices, which would eliminate the need for a central location to handle communications between them. The lack of a central hub to identify each other means the devices would be able to communicate to one another autonomously to manage bugs, software updates, and energy.
Securities Trading
Many companies have worked for years to simplify the process of buying, selling and trading shares. Now, new blockchain focused startups are developing solutions that will make the entire securities trading process even more efficient. One of the startups, TØ.com aims at enabling stock transactions over the Internet using blockchain technology. Overstock, the parent company, already uses blockchain to issue private bonds, but now has SEC approval to trade bonds publicly, through its subsidiary TØ.com.
Another blockchain startup called Chain is working closely with NASDAQ to allow the trading of stocks in private firms through a blockchain.
Insurance
There are a handful of tech companies out there that provide a way for users to exchange assets temporarily for value in the sharing economy. The challenge for users is the difficulty of insuring your assets on these platforms. Luckily, blockchain technology offers a solution in the form of LenderBot. This is a micro-insurance proof of concept for the sharing economy developed by blockchain startup, Stratumn, in partnership with Deloitte and payment services company Lemonway.
LenderBot allows you to enroll in customised micro-insurance via live chats on Facebook Messenger. The aim is to provide a cover for high-value items exchanged between individuals with the blockchain acting as a third party in the agreement.
Real Estate
Key challenges for customers when buying and selling property include fraud, lengthy paperwork requirements, lack of transparency during transactions, mistakes in public records and so forth. Blockchain has the potential to speed up transactions by reducing the need for paper-based record keeping. It can further help in tracking, recording, and transferring property deeds or land titles, but also ensuring documents are accurate and verifiable.
Ubitquity, a company based in the US, offers users a platform meant to be an alternative to the current legacy paper systems, for recording and tracking purposes.
Supply Chain Management
Blockchain is a technology that allows for the secure and transparent way of recording and monitoring transactions. Supply chains can greatly benefit from the blockchain as transactions can be documented in a permanent decentralised record, hence reducing time delays, additional costs, and human mistakes. Here are some blockchain startups that are joining this sector:
Provenance: The Company is currently working on a traceability system for products and materials.
Fluent: Provides an alternative way of lending into worldwide supply chains.
SkuChain: The Company designs blockchain-based products for the enterprise to enterprise trade and supply chain finance market.
Governance and Public Benefits
Blockchain technology can assist in the distribution of aid and welfare by streamlining government operations and securing their systems. In the UK, London-based GovCoin Systems Limited, a financial technology company is helping the government to distribute benefits to people who need them using the distributed ledger technology.
Energy management
Energy management has for a long time been a highly centralised industry. Take the US for example, where to transact in energy you have to go through trusted power firms or transact with retailers who buy from established electricity companies. TransactiveGrid, a New York-based startup, is using Ethereum blockchain technology that allows customers to transact in decentralised energy generation schemes, which makes it easier for people to buy and sell energy to others.
Loyalty Programs and Gift Cards
Blockchains can reduce the cost of loyalty program systems and make them more secure. With fewer intermediaries required to process the issuing of cards and transactions, acquisition of blockchain run gift cards is more cost effective and efficient. Also, blockchain's unique verification feature is able to decrease costs and prevent fraud.
Gyft, a digital card platform that lets individuals manage gift cards, has unveiled GyftBlock, a program that runs gift cards for thousands of small enterprises on the blockchain. This new offering is a result of its partnership with infrastructure provider Chain.
Forecasting
Blockchain is set to change the entire approach to research, consulting, analysis and forecasting. The online platform Augur is looking to take advantage of the decentralised prediction markets. The company it would offer a service that is almost similar to a betting exchange. The entire process of placing bets on sports and stocks and other issues like elections and natural disasters will be decentralised. Their aim is to go beyond sports gambling and establish a global 'predictions' market.
Ride Sharing
E-hailing apps like Uber, have a centralised system where a single company is responsible for dispatching taxis and managing its fleet of drivers and what they charge using algorithms. An Israeli startup known as La'Zooz produces its own proprietary digital currency similar to bitcoin, which is documented digitally using blockchain technology. Unlike other centralized ride networks, people on La'Zooz locate other people traveling the same routes and exchange coins for the taxi rides. The coins can be kept for future transactions and users can earn coins by allowing the app to track their locations.
Healthcare
One of the key challenges hospitals face is the lack of secure platforms for them to share data. Improved information sharing between healthcare providers will mean accuracy in terms of diagnosis, increased the likelihood of effective treatments and reduction in healthcare costs. Blockchain technology will enable hospitals, patients and other stakeholders in the health industry to share access to their networks without having to worry about the security of the systems and data integrity. Blockchain startups that are transforming healthcare include:
Gem: The startup offers an Ethereum blockchain enabled platform called the Gem Health Network, which uses multi-signature and multi-factor authentication technology making it a secure data sharing platform.
Tieron: The Company has created a blockchain platform for data storage and verification in the health industry.
Online Music
Blockchain startups are coming up with solutions for musicians by enabling direct payments to the artists and using smart contracts to solve licensing issues automatically. Startups such as Mycelia, are developing songs with smart contracts built in. The blockchain-run contracts allow artists to share their music directly with fans with no input from a record company.
Ujo Music, a company headed by entrepreneur Phil Barry, is looking to solve the challenges of streaming music and paying artists using the blockchain. It also uses smart contracts as a way to better catalog the songs and their respective creators/songwriters.
There are many potential applications for blockchain. While most attention is focused on its application in the financial services, you can see from this post that concepts, prototypes, and investments are continuing to emerge from all major industries.
Bancor Set to Launch Blockchain-Based Community Cryptocurrencies in Kenya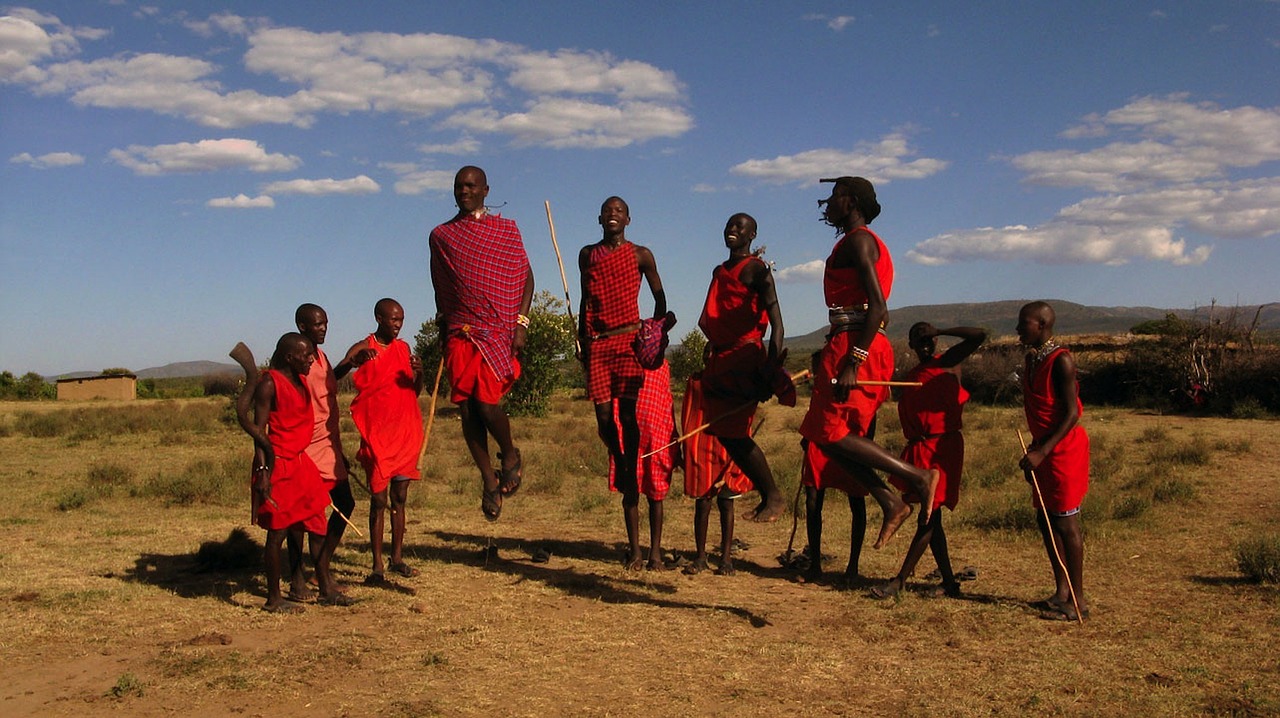 The Bancor Network has announced plans to launch a network of blockchain-based community currencies in Kenya. The launch of community cryptocurrencies is meant to help curb poverty through the stimulation of both local and regional commerce as well as increased peer-to-peer collaboration.
This new project will enable communities within the East African nation to create and manage their own digital tokens, through the utilisation of blockchain technology, thereby, closing the barriers that have historically existed to prevent the use of community currencies.
Will Ruddick, Bancor's new Director of Community Currencies, will manage the project from Nairobi where he has lived for over a decade. He also runs a non-profit foundation known as Grassroots Economics, which oversees community currency programs in six different locations in Kenya that serves more than 1,000 local businesses and 20 schools. Ruddick, together with his team, will make use of the Bancor Protocol to expand Grassroots' existing paper currency system into a blockchain-based network that intends to decrease poverty and build stable markets through the use of local currencies. Ruddick said:
"When communities have the same right as nations to create and manage currencies, they will unlock their full potential."
Co-founder of Bancor, Galia Benartzi, said in a press release: "We have seen the crypto world generate roughly $400 billion for new currencies, and we believe the same mechanics can be applied to help communities create wealth on a local level through the use of blockchain-based community currencies that fill regional trade gaps, enable basic income and food security, and promote thriving local and interconnected global markets."
Bancor's Project Plans
Bancor will be seeding its first currencies by donating some of the capital it raised during its $153 million token sale in June 2017. The Bancor Network enables anyone to create digital currencies that contain one or more balances in a connected currency. This allows integrated currencies to be replaced with one another without the need for a counterparty. The currencies also have built-in mechanisms that are built to algorithmically calculate prices based on the supply of the currency and adjusts effectively to its use.
The Bancor Network is already being utilised daily to process more than $20 million conversions in digital currencies and is now set to be rolled out to disadvantaged communities across Kenya.
Plans for the launch of the project include:
First pilots in the two largest slums in Kenya: Kibera and Kawangware.
Grassroots will leverage its network of local businesses network to circulate the currency by giving discounts and additional benefits to customers who use it in their transactions.
As more people buy and hold the local currency, its market cap is expected to increase, hence create wealth and purchasing power for its holders.
Anyone will be able to buy and sell the community currencies (including community members) using other digital currencies or major credit cards with transactions processed via the open source Bancor Protocol, enabling users worldwide to support the communities from afar.
A balance in a stabilised "parent" cryptocurrency still under development will – at the start – be pegged to the Kenyan Shilling (KES) and allow for exchanges between the network of local currencies at algorithmically calculated prices.
Impact Investing Tools
In an attempt to build an alternative Grassroots Economics community currency network in Kenya about eight years ago known as "Bangla-Pesa", Ruddick, an American-born physicist, was jailed by the Kenyan authorities. He would later relaunch the community currency network in partnership with the government of Kenya. Both he and the Bancor team have been vocal on the potential of community currencies to curb global poverty using a bottom-up approach for sustainable economic development.
This project is part of growing efforts from a wave of blockchain startups to use blockchain technology, smart contracts, and cryptocurrencies to build the next generation of aid and impact investing tools.
Tanzanian Blockchain Community to Hold First Blockchain Event on June 30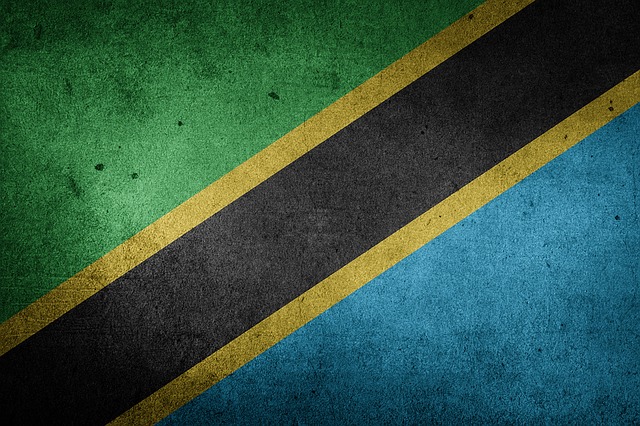 The Blockchain Tanzania Community has organised the first blockchain event in the country to be held on June 30, 2018, at the University of Dar es Salaam from 10 am to 1 pm.
The event will be a commencement seminar where Blockchain Tanzania will share its objectives, vision, and mission with the public and other stakeholders.
The Blockchain Tanzania Community brings together professionals, companies, academicians, and regulators such as the Tanzania Revenue Authority (TRA) and the Tanzania Communications Regulatory Authority (TCRA).
The organising chairman Rutazaa told BitcoinKe:
"As a community, we aspire to create an environment where youths will be inspired to engage and learn, investors favoured to invest, and regulators encouraged to fairly regulate, so blockchain, for what it is, can revolutionise our country."
Tanzania is joining the ranks of other East African countries such as Uganda and Kenya that are embracing blockchain technology. For instance, Uganda is set to establish a blockchain taskforce while Kenya already has a functioning taskforce.
Non-Profit Partnership Harnesses Blockchain to Assess Impact of Conservation in Madagascar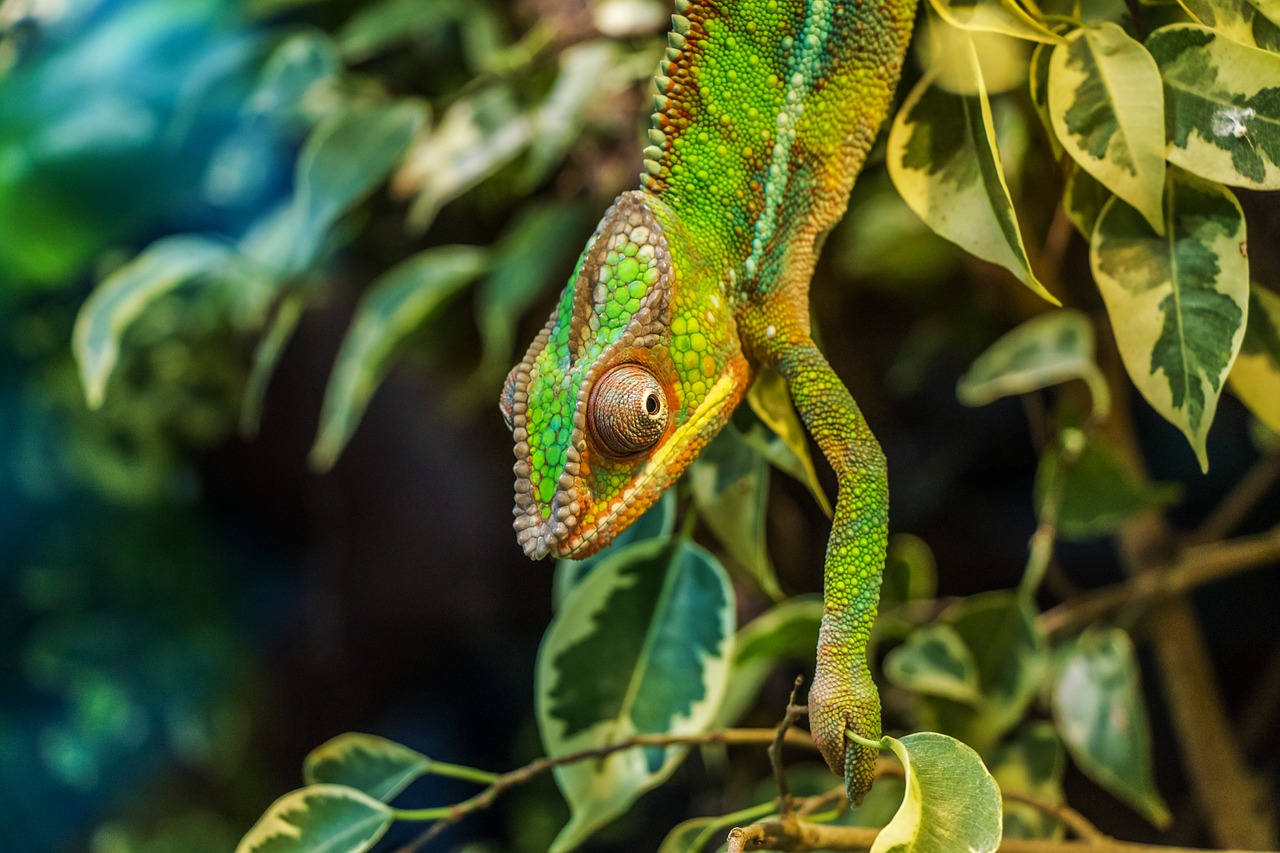 Two non-profit organisations, the ixo foundation and Seneca Park Zoo Society, have partnered to measure the impact of global conservation initiatives using blockchain technology.
The ixo foundation has developed an open-source protocol using blockchain technology, which enables anyone around the world to create an impact claim. The claim is then assessed by a human evaluator or dataset to become a verified impact claim which can be used as proof to access funding.
South Africa-based ixo foundation is a software development organisation founded by Dr. Shaun Conway while New York-based Seneca Park Zoo Society is the non-profit partner of Seneca Park Zoo.
The First Collaboration
The partnership's first project will involve recording animal and insect regeneration in Madagascar's regenerated forests using sensors and the blockchain. The sensors will be linked to ixo's blockchain to collect data and verify it. Impact tokens, which can be used to get funding with verified proof of impact, will then be created.
Seneca Park Zoo Society and Stony Brook University have been using the sensors to test their effectiveness in assessing ecosystem well-being in reforested areas on the island.
Dr. Conway, founder and president of the ixo foundation, said: "Our partnership with Seneca Park Zoo Society is a proof of concept, showing how all manner of conservation projects can record the impact they are having. By utilising the ixo Blockchain for Impact, they will be able to record evidence of change as verified impact data, which demonstrates what counts for sustainable social, environmental and economic development."
"We will use this data to grow the fundraising and public education potential of zoos and aquariums, reinforcing the value of zoos to our communities. We look forward to our first collaboration in Madagascar, which will allow us to measure the positive impact of renewed forests through biodiversity measurements and increased human health using the ixo Blockchain for Impact," said Tom Snyder, director of programming and conservation action, Seneca Park Zoo Society.
The two organisations will collaborate further to assess the effect of global conservation initiatives and boost funding for zoos and aquariums.
Creating an Extensive Database & the Amply Project
Dr. Conway established the ixo foundation after he acknowledged the difficulty of finding sufficient data when planning a project. The non-profit organisation, therefore, aims to develop a verified database, in the next 13 years, covering all the targets set out to attain the UN's sustainable development goals.
Ixo's protocol has already been used in a project, dubbed Amply, that aims to track student attendance in rural South African schools. Rather than using a paper attendance sheet, teachers use a mobile app to record students' turnout. The records are essential to schools because they can be used to access government subsidies.