Ethlance: A Zero-Fee Freelance Jobs Platform That Pays in Cryptocurrency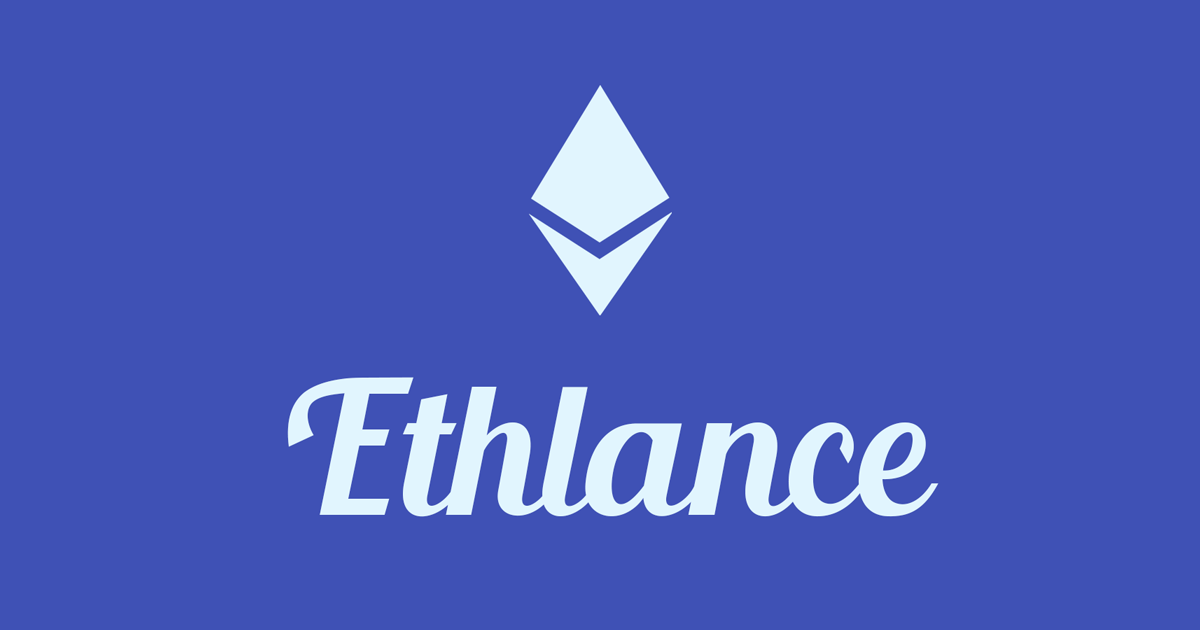 With unemployment being a key issue in Africa, the continent's millennials are increasingly embracing freelancing as an alternative to a formal employment. Freelancing online allows many people across the continent to break out on their own and generate income from their hobbies while enjoying flexibility and independence. The rise of independent hiring platforms such as UpWork and Freelancer.com have given African freelancers opportunities to select projects that match their skills and talents.
However, these platforms tend to charge a service fee on transactions between freelancers and employers and charge again to send the money to a PayPal or bank account. Fortunately, however, there is a new platform that has the potential to change the game for African freelancers.
The first Blockchain-based freelance marketplace
Ethlance is the first decentralised online job marketplace that allows employers and freelancers to link up through the Ethereum blockchain at zero cost. Since it uses Ethereum smart contract capabilities to process payments, there are no service fees involved. While hiring platforms like UpWork charge a 20% service fee on the first $500 transacted between client and freelancer, Ethlance users are only required to pay the 'gas fees' that meet the cost of running transactions on the Ethereum blockchain.
Ethlance founder Matus Lestan was inspired by the mass freelance migration and having been experienced some of their problems as a freelancer himself, decided to develop the platform to alleviate some of these challenges. He told ETHNews:
"When I started working remotely, I realized pretty quickly I couldn't go back to a regular office job. It's such an essential part of my life because I can work from wherever I want, which is why Ethlance was such an obvious choice for me to build – it's a tool for people that I think will only become more relevant in the future."
Merits to Using Ethlance 
Ethlance has a simple user interface that allows you to search for jobs by providing your services on the search bar. You can filter the results according to employer rating, project length, payment type, availability, the level of experience and budget. In addition, you can search for jobs using thousands of predefined skills that appear on the drop-down menu on the search bar.
For an employer, you can screen freelancers according to hourly rates, country, rating, skills, feedback, and language. To enable direct communication between freelancers and employers, there are plans to integrate the messaging app Whisper in the future. Also, freelancers are not charged any fees when they receive payments from an employer and neither is the employer for making a payment.
To protect users on the platform against identity theft, a "secure, easy-to-use system for self-sovereign identity, built on Ethereum," will be integrated.
How to Join the Platform
It is important to note that Ethlance runs on the Ethereum blockchain. To access the platform you can do one of two things, download Ethereum's Mist Browser, or install the Chrome extension MetaMask. Both options will require you to fund your account with ether. A simple way to go about this would be through a digital currency exchange such as Kraken or Bittrex.
Once you have downloaded either of the Ethereum apps and deposited ether in your account, you can begin using the platform whose UI is no that different from other sites.
The next challenge for the platform will be building awareness about its user-friendly business model for freelancers and what blockchain technology is all about. If the team behind it can pull this off, Ethlance has the potential to be a leading online jobs portal for cryptocurrency freelancers and startups in Africa.
How Kenya's ICT Ministry is Embracing the Blockchain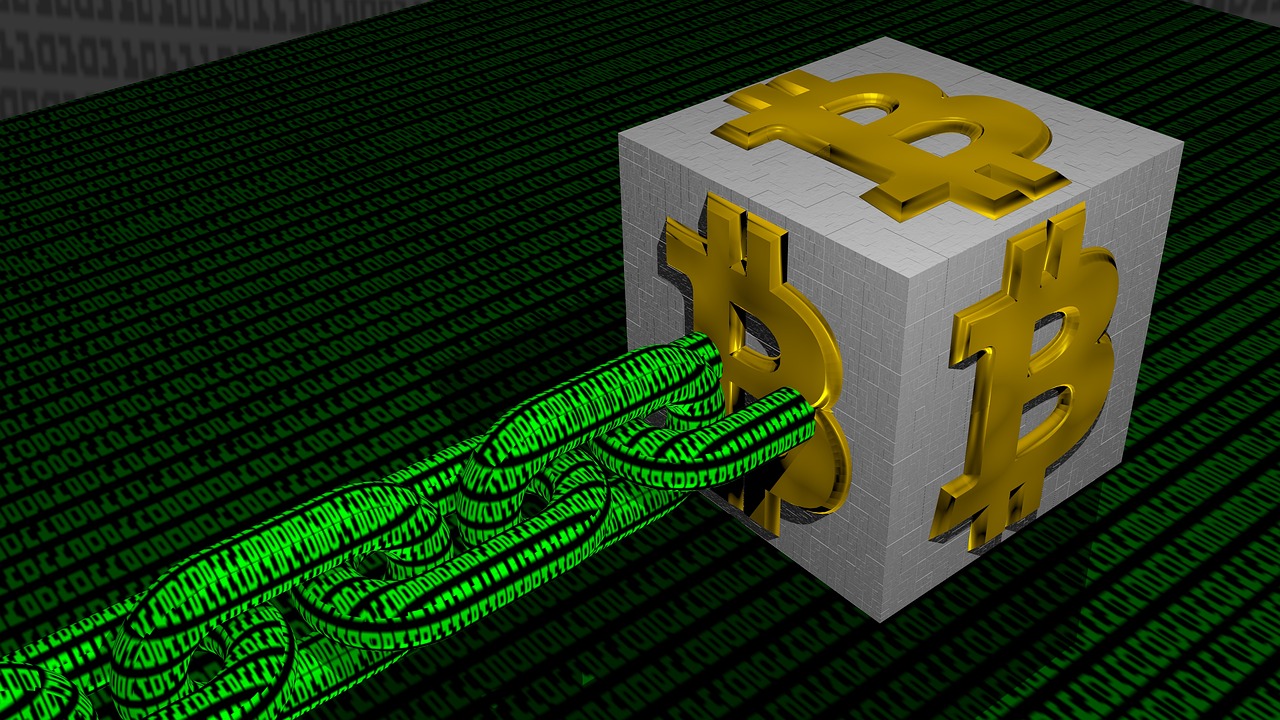 Kenya's ICT Cabinet Secretary, Joe Mucheru, recently announced that his ministry is in the process of creating a blockchain and artificial intelligence (AI) task force. The main objective of this task force is to promote efficiency and transparency in the public and private sectors.
The blockchain, which is bitcoin's underpinning technology, is a decentralised digital ledger that securely and transparently records, stores, and transfers data in an immutable manner. Artificial intelligence (AI) allows machines such as computers to learn from experiences and carry out human-like tasks with the knowledge they acquire.
The Task Force and Creation of Digital Jobs
According to a report by Kenyan Wall Street, the task force will comprise of "local blockchain startups, experts, academics, researchers, local ICT experts, various regulatory bodies, lawyers, and representatives from a number of corporates including IBM."
The task force will be expected to promote and adopt the blockchain and AI. The comprehensive strategy, which is the guide for the task force, will research and test the different applications of the blockchain and AI. The government expects to use these applications to increase efficiency and transparency in product and service delivery. In addition, the task force will offer support to blockchain startups as well.
"We are an enabler, so we allow technology to create efficiency, transparency, and even innovation. I also want to make sure even as we look at the future, we are not left behind in such an area. For instance on the blockchain, […] or the hashgraphs. We want to be part of that growth. We missed out on the internet, [but we shall not miss out on the blockchain]," CS Mucheru stated during an interview with Citizen TV.
As reported by KTN News, CS Mucheru also mentioned plans by the ministry to create digital jobs for Kenya's youth and to instill the relevant skills to enable them to work on digital tasks remotely.
The Blockchain is Slowly Going Mainstream in Kenya
The Ministry of ICT is not alone in its interest towards the blockchain. Several banks, the Ministry of Health, and the Ministry of Lands are already testing the technology. Additionally, the governor of the Central bank of Kenya, Dr. Njoroge showed support for the technology during a press briefing last year.
But What of Digital Currencies?
Blockchain technology could be going mainstream in Kenya, but regulators are still adamant about digital currencies. However, a recent report by Citibank ranked Kenyans fifth as the largest bitcoin holders per capita in the world. These statistics could be an indication that bitcoin is also going mainstream.
In an interview with Citizen TV, CS Mucheru said that he is an advocate for digital currencies.
"I think [the Central Bank of Kenya has] a role and a responsibility to play and I do not think we are going to be fighting about it. […] Whether we want to be a part of it or not, it is not our choice; the world is already moving in that direction. […] We need to take that risk," he stated.
While testing the applications of blockchain technology in the public and private sector is a huge step for Kenya, implementing these applications could have a great impact on Kenya's economy. What's more, continuous research and experimentation in blockchain technology beyond the five-year term of the current government should be prioritised.
World Blockchain Summit to be Held in Nairobi on March 22-23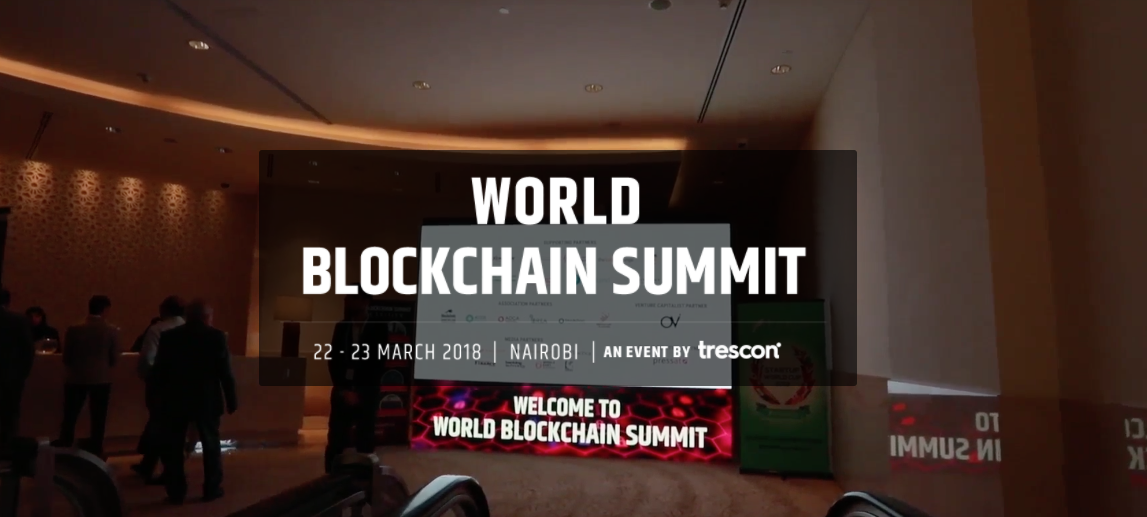 Nairobi, Kenya will host the World Blockchain Summit on March 22-23 2018. The conference aims to connect global blockchain experts, investors, and startups in the space, to discuss the nature of blockchain technology and its many possible applications in various sectors.
Kenya plays a pivotal role in the cryptocurrency and blockchain space with a number of local startups leveraging the technology to offer financial services. In addition, various government agencies are experimenting with the open source distributed ledger technology in sectors such as transport, health and land for digital identity verification, proof of land ownership, and authentication of records.
Topics Discussed and Key Speakers
The conference will focus on a number of topics that are crucial to the development of blockchain technology in Africa along with use cases from other parts of the world. Some of the discussions will touch on the blockchain proof of concept, impact of blockchain technology in private and public sector, the benefits of smart contracts, blockchain disrupting retail and supply industries, and blockchain in healthcare to name a few.
The keynote speakers confirmed for the event are the founder of Naked Technologies Marco Robinson, marketing and communications expert, Danielle Di-Masi, Technical Consultant/Systems Integrator National Identity Management Commission (NIMC) Tunji Durodola, founder & CEO of Feelogical Solutions Muhammad Salman, and Michael Kimani, founder of the Kenyan Blockchain Association.
For more information about speakers read here.
Pitching Competition
In addition to the conference, there will be a pitching competition. Emerging startups from around the globe will have an opportunity to introduce their solutions by delivering a six-minute elevator pitch and compete to win the best blockchain technology idea. Selected companies will then compete in the Startup World Cup finals which will be held in 2019 in San Fransisco, for the grand prize of a $1,000,000.
The summit is also happening in nine other countries with government partnerships and private sponsorships. These include locations such as Moscow, Singapore, Malaysia, India, Frankfurt, Rio, the Middle East, with Philippines and Vietnam still at the planning phases. Event organisers Trescon Global have 600+ delegates, 40 speakers, 25 sponsors and 20 startup exhibitors who have been part of the previous events and are now expecting to get a similar response for the Nairobi Edition.
Buy Your Ticket Now
Booking for super early bird tickets will close on 20th January 2018, and go for $295. Early bird tickets will close on 20th February 2018 and go for $495. Standard tickets will go for $695 thereafter.
For more information about the conference or to buy tickets, visit nairobi.worldblockchainsummit.com.
How the Blockchain Can Prevent Drug Counterfeiting in Kenya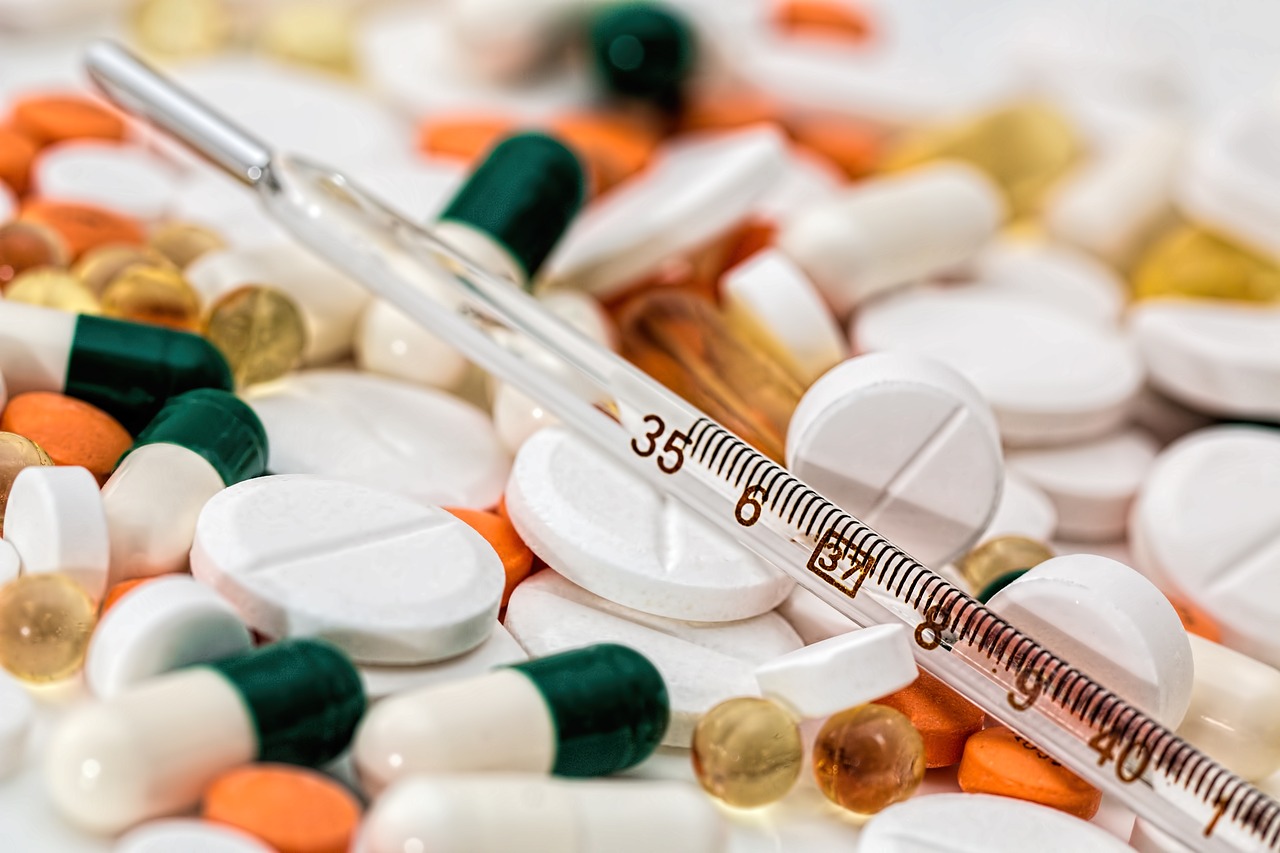 The World Health Organization (WHO) defines a counterfeit medicine as "one which is deliberately and fraudulently mislabelled with respect to its identity and/or source. Counterfeiting can apply to both branded and generic products and counterfeit products may include products with the correct or wrong ingredients, without active ingredients, with insufficient active ingredients or with fake packaging."
The port of Mombasa has been a point of entry for counterfeit drugs in Kenya and the East African region. According to a report by the Daily Nation, "the value of potentially dangerous pharmaceutical products sourced mainly from China and India is estimated at six billion Kenyan shillings." The most commonly counterfeited drugs are antimalarials, morning-after pills, antihistamines, cough syrups, antibiotics, and viagra.
Counterfeit drugs are not only a health risk to patients but also increase the cost of getting better. According to IBM, over 122,000 children under the age of five in Africa die because of counterfeit anti-malarial drugs. Therefore, the IBM lab in Haifa, Israel is researching the use of the blockchain in preventing counterfeit drugs.
How the Blockchain Can Be Applied in the Pharma Supply Chain
The blockchain is a decentralised digital ledger that records and transfers data in a fast, secure, and transparent manner. When applied in the pharmaceutical supply chain, the blockchain tracks the drugs at each stage from the pharmaceutical company to the patient.
The IBM research solution involves a permissioned blockchain and a mobile interface. Every party on the network is certified and authorised to initiate an action and complete, track, and verify their transactions. Here is a breakdown of the different functions that the blockchain offers:
Trust: the blockchain comprises of a trusted network of pharmaceutical companies, delivery carriers, chemists, hospitals, and clinics. For example, the pharmaceutical companies on the blockchain are trustworthy and offer authentic drugs. Therefore, any person ordering drugs on the blockchain-based network is assured of getting industry-approved products.
Registration: every order that is made is registered on the blockchain for easy tracking and tracing.
Authentication: at each stage of the supply chain, a party's' identity is authenticated using the blockchain to enable him/her to carry out a transaction.
Verification: when drugs are being transferred from one party to the other, verification is important. That is to say that the blockchain will verify that a carrier has received the delivery from a pharmaceutical company by confirming that they are in the same location. Verification is also done by scanning the QR codes and the serial numbers of the drugs.
Recording: every transaction that takes place is recorded on the blockchain ledger. A record is taken when, for instance, the clinic accepts the delivery transfer from the carrier. In addition, the recording process ensures that the pharmaceutical company can check the delivery status of the daily orders made.
Ratings: ratings are given to carriers and pharmaceutical companies depending on their ability to deliver quality services and products to hospitals and clinics. Consequently, every party on the network will strive for high ratings in order to increase their chances of getting more business.
Tracking: the clinic or hospital that has made the order receives a tracking code to their phone via SMS to enable easy tracking of the delivery to their doorstep.
The Benefits of a Blockchain-based Pharma Supply Chain
Reduced health risks
The blockchain brings together a network of certified parties. That means that drugs are sourced from legitimate pharmaceutical companies that manufacture drugs according to industry standards. As a result, patients stay safe because the drugs they consume are also safe.
Decreased costs
Counterfeit drugs increase costs because they lack the active ingredient needed to cure diseases. However, authentic drugs work as they should hence curing patients within the expected time period.
Faster orders
The blockchain makes the process of finding trustworthy pharmaceuticals easy and fast. Additionally, a pharmaceutical company can view on the blockchain which carriers are available to make deliveries immediately.
Increased transparency
At each stage of the supply chain, parties authenticate using the blockchain and the drugs are verified through QR codes and serial numbers. In addition, every transaction is recorded on the blockchain and it can be traced and tracked. Therefore, the possibility of getting a different package from what was registered on the blockchain by the pharmaceutical is effectively non-existent.
The war against counterfeit drugs in Kenya might seem difficult but with the implementation of the blockchain in the pharmaceutical supply chain, it can be won. In a sector where it is difficult to know who you can trust and who you cannot, the blockchain creates trust.