Ethlance: A Zero-Fee Freelance Jobs Platform That Pays in Cryptocurrency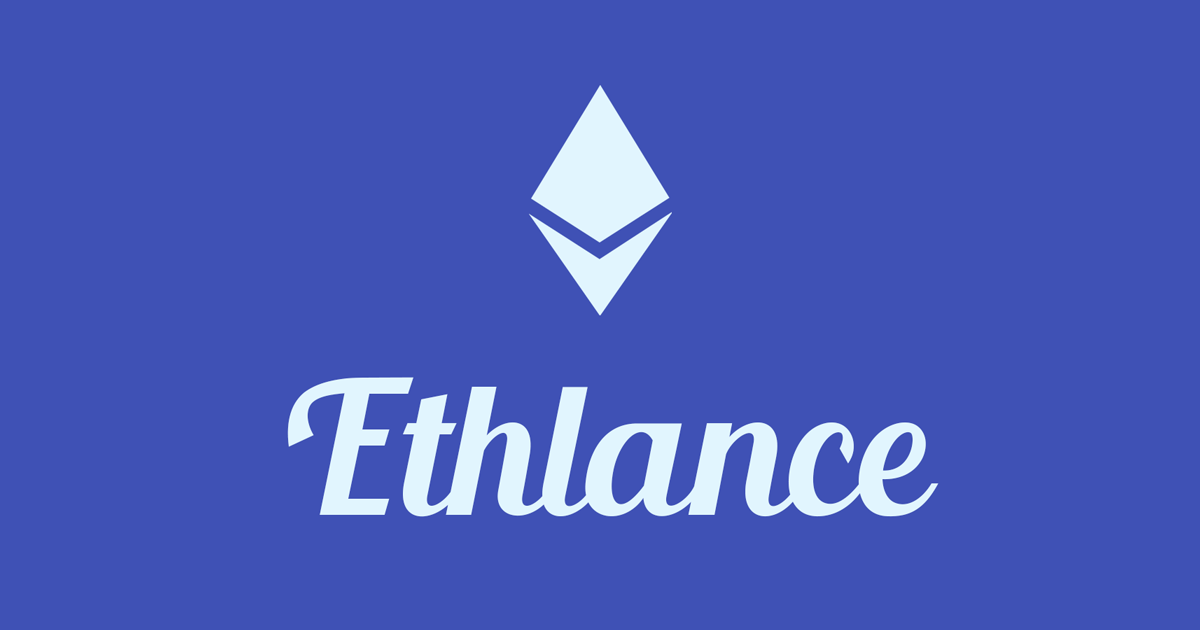 With unemployment being a key issue in Africa, the continent's millennials are increasingly embracing freelancing as an alternative to a formal employment. Freelancing online allows many people across the continent to break out on their own and generate income from their hobbies while enjoying flexibility and independence. The rise of independent hiring platforms such as UpWork and Freelancer.com have given African freelancers opportunities to select projects that match their skills and talents.
However, these platforms tend to charge a service fee on transactions between freelancers and employers and charge again to send the money to a PayPal or bank account. Fortunately, however, there is a new platform that has the potential to change the game for African freelancers.
The first Blockchain-based freelance marketplace
Ethlance is the first decentralised online job marketplace that allows employers and freelancers to link up through the Ethereum blockchain at zero cost. Since it uses Ethereum smart contract capabilities to process payments, there are no service fees involved. While hiring platforms like UpWork charge a 20% service fee on the first $500 transacted between client and freelancer, Ethlance users are only required to pay the 'gas fees' that meet the cost of running transactions on the Ethereum blockchain.
Ethlance founder Matus Lestan was inspired by the mass freelance migration and having been experienced some of their problems as a freelancer himself, decided to develop the platform to alleviate some of these challenges. He told ETHNews:
"When I started working remotely, I realized pretty quickly I couldn't go back to a regular office job. It's such an essential part of my life because I can work from wherever I want, which is why Ethlance was such an obvious choice for me to build – it's a tool for people that I think will only become more relevant in the future."
Merits to Using Ethlance 
Ethlance has a simple user interface that allows you to search for jobs by providing your services on the search bar. You can filter the results according to employer rating, project length, payment type, availability, the level of experience and budget. In addition, you can search for jobs using thousands of predefined skills that appear on the drop-down menu on the search bar.
For an employer, you can screen freelancers according to hourly rates, country, rating, skills, feedback, and language. To enable direct communication between freelancers and employers, there are plans to integrate the messaging app Whisper in the future. Also, freelancers are not charged any fees when they receive payments from an employer and neither is the employer for making a payment.
To protect users on the platform against identity theft, a "secure, easy-to-use system for self-sovereign identity, built on Ethereum," will be integrated.
How to Join the Platform
It is important to note that Ethlance runs on the Ethereum blockchain. To access the platform you can do one of two things, download Ethereum's Mist Browser, or install the Chrome extension MetaMask. Both options will require you to fund your account with ether. A simple way to go about this would be through a digital currency exchange such as Kraken or Bittrex.
Once you have downloaded either of the Ethereum apps and deposited ether in your account, you can begin using the platform whose UI is no that different from other sites.
The next challenge for the platform will be building awareness about its user-friendly business model for freelancers and what blockchain technology is all about. If the team behind it can pull this off, Ethlance has the potential to be a leading online jobs portal for cryptocurrency freelancers and startups in Africa.
National Bank of Egypt Joins Blockchain Banking Consortium R3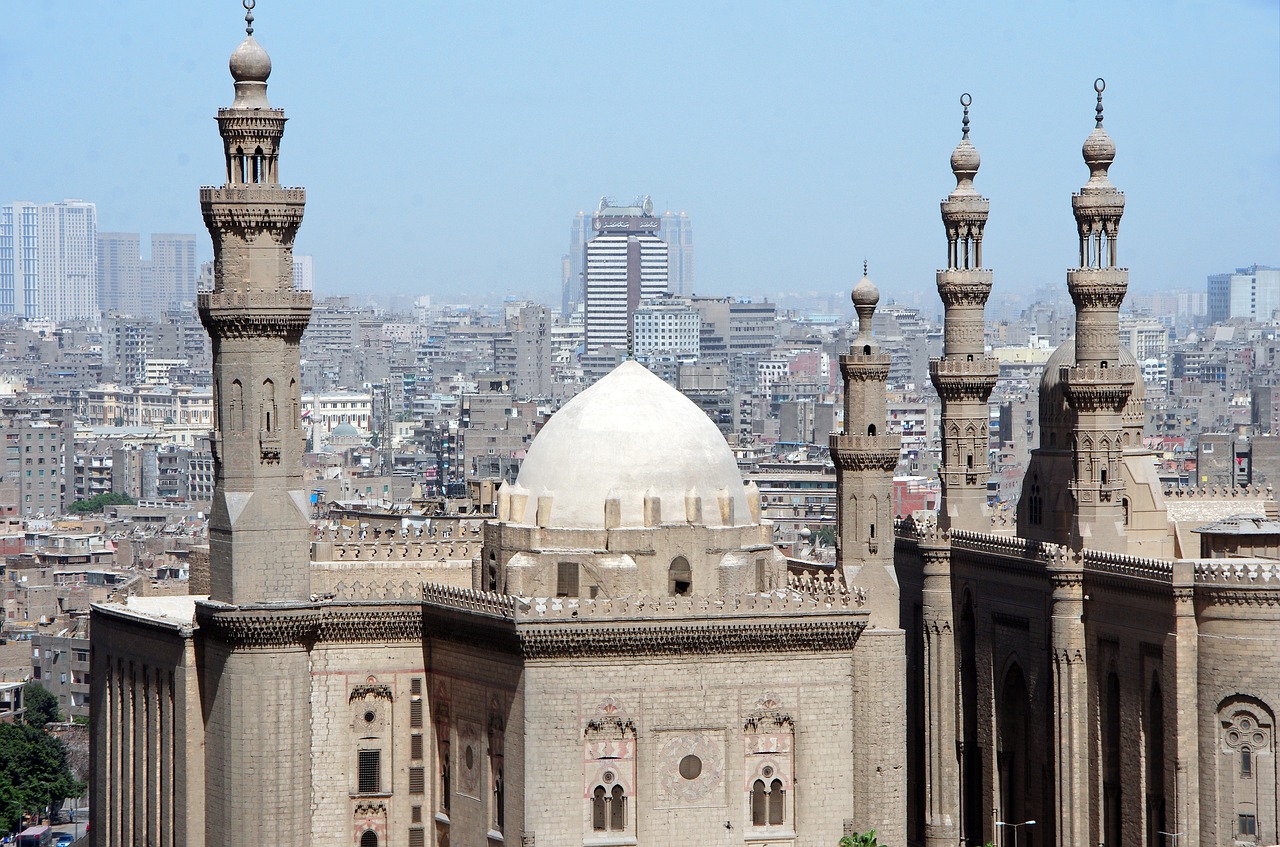 The National Bank of Egypt (NBE) – Egypt's largest and oldest bank – has joined R3, the leading blockchain banking consortium. The move by the National Bank of Egypt is in line with the country's national digital transformation strategy as well as in support of the Central Bank of Egypt's (CBE) direction to encourage the adoption of innovative financial technologies in the financial services.
R3's global network encompasses over 200 financial services firms, technology companies, banks, and trade associations. R3 also works with a number of regulators and central banks across the globe and provides its partners with access to Corda – an enterprise-grade distributed ledger platform for finance and commerce.
The partnership with R3 will enable the National Bank of Egypt to explore the innovations blockchain technology can provide to the banking sector. In addition, the bank will also be able to train its staff to use Corda, have access to all research and technical meetings with multinational banks and entities, and be part of an existing blockchain proof of concepts in different banking applications.
"By joining this initiative together with world banks and companies, we will be able to closely monitor and engage directly in global blockchain developments," Hisham Okasha, NBE chairperson, stated.
"We can better assess the value this technology can bring to the banking industry and the impact it can have on faster and more cost-effective services to our customers for future implementation."
The NBE will also have an opportunity to present a project paper to R3 that will detail its plans on how it plans to utilise blockchain technology in one of its banking services in collaboration with other international and regional banks.
David Rutter, CEO of R3, affirmed in a statement: "The addition of the National Bank of Egypt to our ever-growing Corda network enhances our engagement with the global financial industry, particularly in the MENA region. Our partners are developing cutting-edge blockchain applications on Corda that will change the way the world does business."
Can the Blockchain Help to Preserve Kenya's Forests?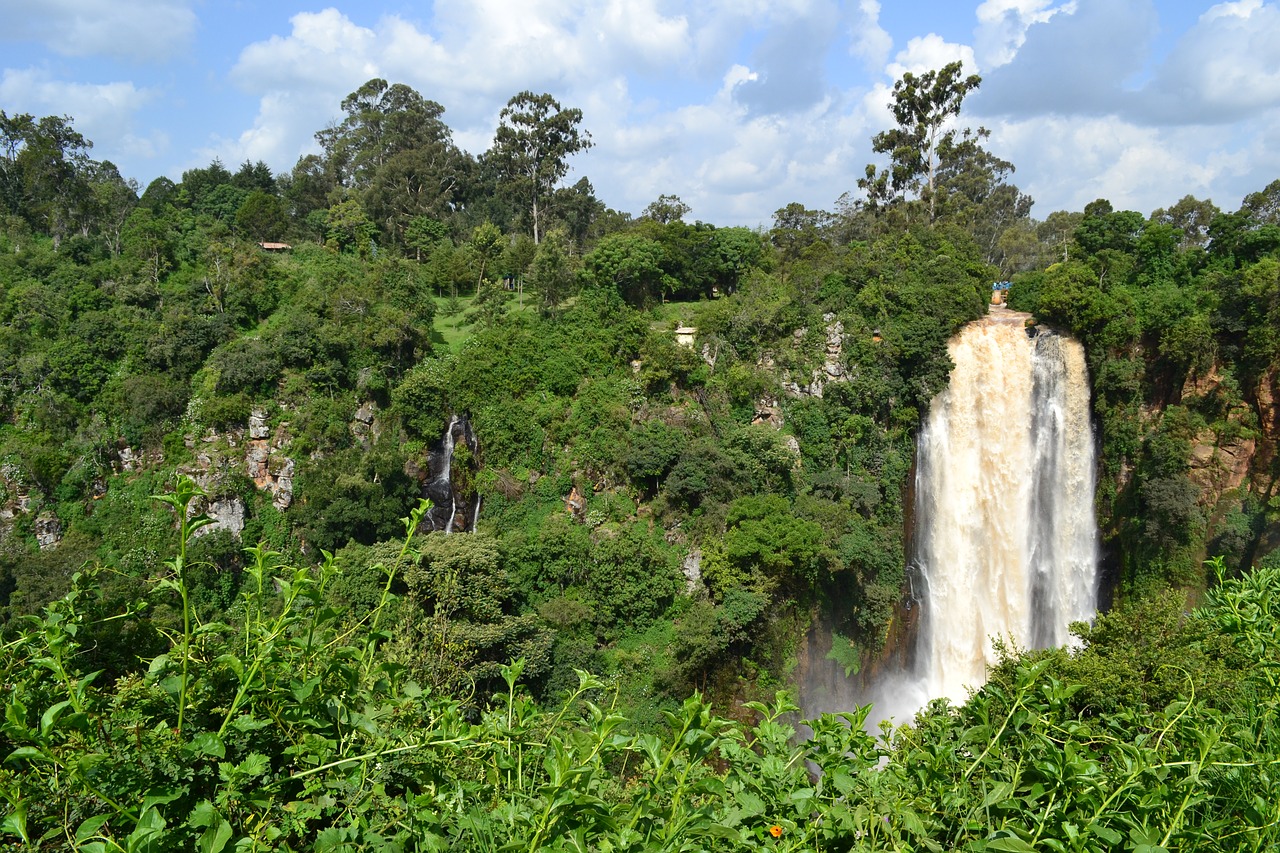 Over the years, Kenya's forests have been continually overexploited, which has not only been detrimental for the environment but also has affected food security in the country due to the diminishment of Kenya's water catchment areas.
Kenya's major economic activity centres around agriculture and thus heavily relies on rain. The forest cover, that is currently less than 10 percent, is quickly diminishing and the climate, wildlife, streams and human population are being affected.
The Mau forest is East Africa's largest water forest. It is the largest drainage in the country because it receives the highest amount of rainfall in Kenya. The Mau forest has distinctive plant and animal species that have generated billions of dollars for various industries. An example of that would be the numerous pharmaceutical drugs derived from ingredients found in rainforests. The issue, however, arises when the countries of origin see none of the benefits. As the forests are plundered daily, the countries see little or no benefit.
According to Business Daily, one way to tackle this issue would be for the Kenya Forest Research Institute to map all complex life in Kenya's forests by sequencing the genomes of the forests' unique plants, animals, and microbes. This biological "big data" could then be made available for scientific and/or commercial use to ensure that profits generated from the forest are shared equally. This could open up a new bio-economy that could be much more profitable, inclusive and sustainable, more than existing forest industries.
Blockchain Technology and Forestry
A challenging project such as this could be made possible through the use of blockchain technology. All the pieces of biological data from our forests could be securely recorded and given a digital fingerprint that is completely traceable. Anytime data is used or sold, the transaction would be recorded on the blockchain for all stakeholders to see.
This would make sharing the benefits from the forest fairer by making it possible to track whoever uses the bio-data and what it was used for, then distribute the gains back to their country of origin. This also gives incentive to the local community to play a more active role in preserving their forests.
A project of this magnitude, however, would face several challenges. Identifying the lead agency for the project – either from the central government or county governments – immediately poses a leadership issue, especially in regards to the level of transparency that would be required. Furthermore, all main Kenyan wildlife and forest associations would have to work together and share data freely amongst each other.
IBM and Twiga Foods Partner to Offer a Blockchain-Enabled Microcredit Solution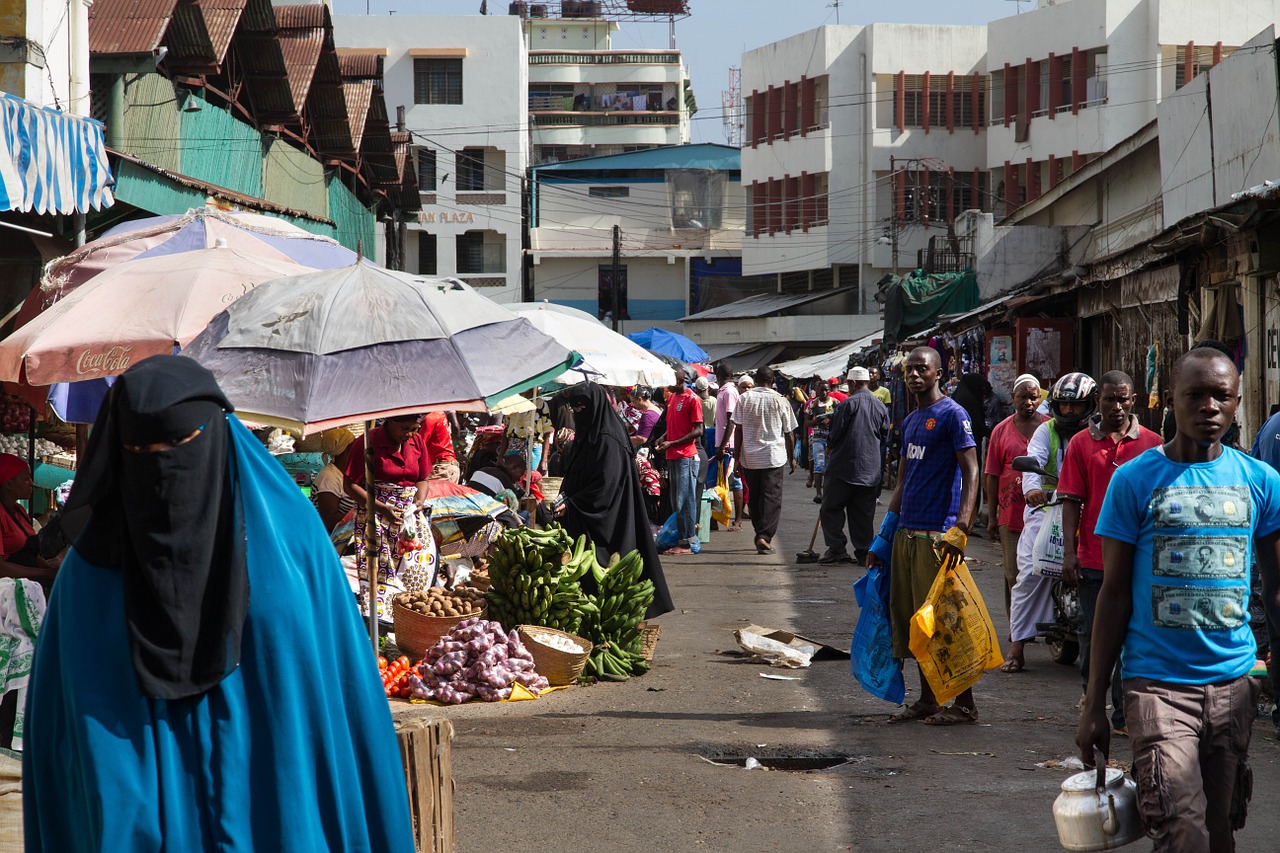 IBM Research in partnership with Twiga Foods announced a new microcredit solution that is now ready for rollout following an eight-week pilot. The pilot saw the two companies utilise the blockchain-based financing system to process 220 loans to recipients with the average lending amount of approximately $30 per recipient. The loans were for four to eight days with a one and two percent interest rate respectively.
The solution came about when Twiga Foods – a mobile-based supply platform for Africa's retail outlets, kiosks, and market stalls – was looking to expand its logistics services into a total market ecosystem by adding financial services for its customers.
Grant Brooke, Twiga Foods Co-Founder said, "Previously, we were focused on helping farmers distribute bananas, tomatoes, onions and potatoes to 2,600 kiosks across Kenya, but we soon realized that we could help them sell even more produce with access to working capital. It's simple, if the food vendors can sell more, we can distribute more, growing both of our businesses."
Twiga Foods begun working with IBM Research in Nairobi late last year to establish a blockchain-enabled finance lending platform that could foretell a vendor's credit score. Isaac Markus, a researcher on the inclusive financial services group at IBM Research in Kenya, said: "We analysed purchase records from a mobile device and then apply machine learning algorithms to predict creditworthiness, in turn giving lenders the confidence they need to provide microloans to small businesses. Once the credit score is determined, we used a blockchain, based on the Hyperledger Fabric, to manage the entire lending process from application to receiving offers to accepting the terms to repayment."
Benefits of the Blockchain-based Microlending Platform
With the blockchain, the lending process is transparent to all parties involved. Blockchains are immutable which helps in reducing fraud since no one person can add to the blockchain without agreement from the entire network. Also, blockchains can make use of smart contracts that are executable in real-time, therefore, reducing the time it takes for loans to be manually processed and issued. The technology will also help address the financial woes that informal and small businesses encounter when looking for cash to re-invest in their businesses.
The eight-week pilot saw the loan order size increase by 30 percent with each retailer having an average of a six percent increase in their profit. All 220 loans were executed through mobile phones and deposited directly towards the businesses' working capital. If a retailer had an order delivered, they would then get an SMS with loan options that they could use to finance the order. The retailer would then respond to the SMS confirming the loan option they wanted.
"We had several iterations of the platform based on feedback from the retailers. The SMS-based solution provided an effective channel for a diverse set of users, some with limited IT literacy, to access financing for their orders," stated Andrew Kinai, the lead software engineer on the project at IBM Research.
Following the successful pilot phase, the platform will first be rolled out to traders in Nairobi and then target SMEs across Africa by the end of 2018 with expansion into new sectors.