How To Travel Around Africa Using Bitcoin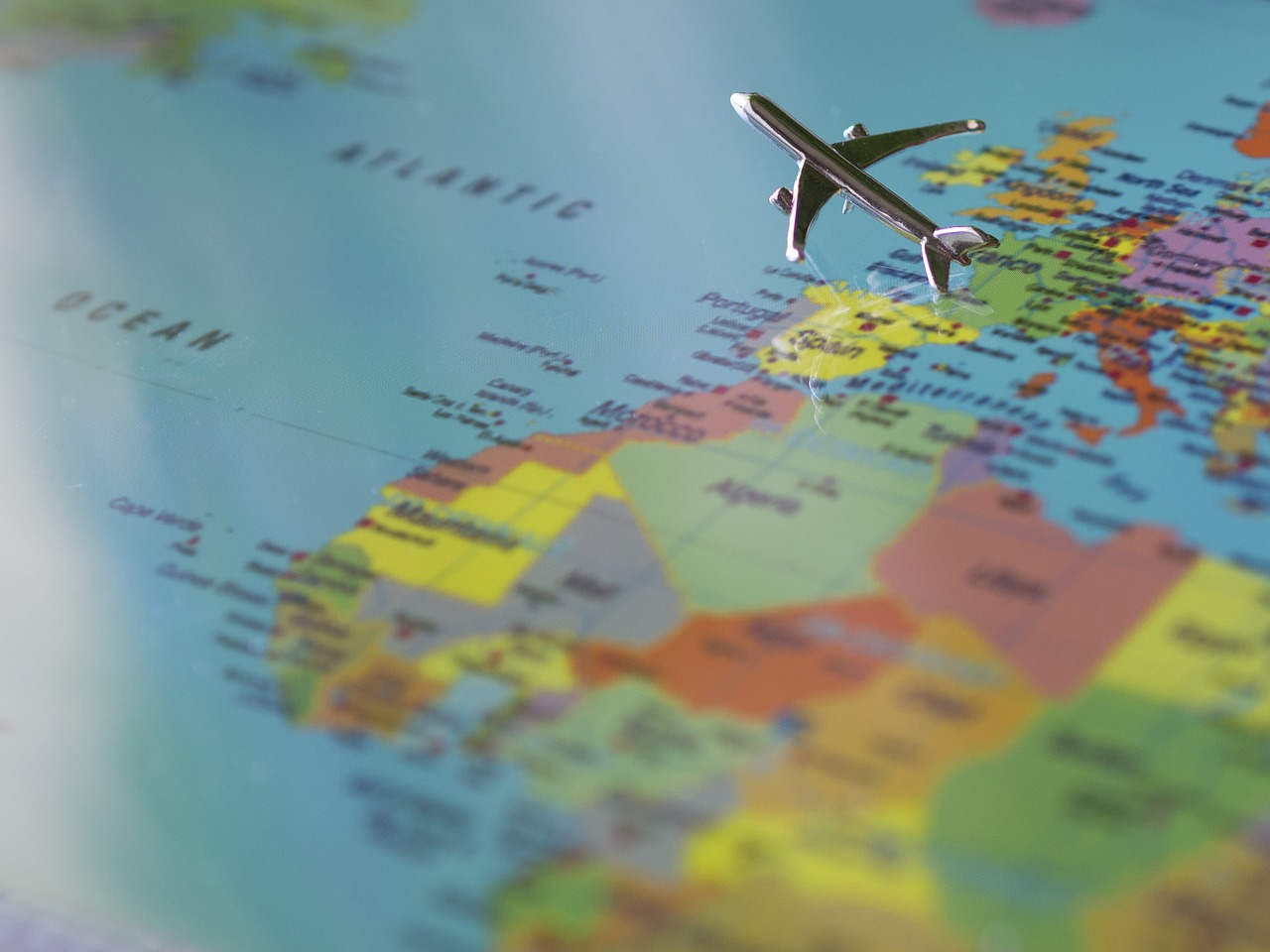 Travelling within Africa using bitcoin has become easier as more businesses are adopting the cryptocurrency. In this guide, you will find all the most important travel service providers and merchants that allow you to pay in bitcoin during your travels around Africa.
Booking flights
Presently, a number of international travel sites have enabled bitcoin payment systems on their platforms. One such platform is the California-based CheapAir.com. The company has witnessed an upsurge in customers paying through bitcoin for travel bookings since integrating bitcoin payments on its platform in 2013. With over $15 million worth of bitcoin processed to date, the travel site hopes to extend the option to customers using the CheapAir iOS app for flight and hotel bookings.
Another flight booking option you can use is the Spanish travel service Destinia.com. The travel agent, which was the first to accept bitcoin payments, allows customers to purchase discounted tickets using the digital currency. The online booking process using bitcoin remains the same to any other payment method, with some customised features to make it user-friendly. You can book low-cost flights to South Africa on the travel site for example.
Alternatively, you can use BTCTtrip, a bitcoin-only travel site to purchase flight tickets to select African locations. The travel site offers special discounts for customers booking business class with bitcoins. ABitSky is another bitcoin only travel site where you can find cheap airline tickets to several African airports.
Booking Accommodation
Similar to online travel agents, several individual establishments and online platforms accept bitcoin as payment for accommodation. HOTELGO24 allows one to book hotel rooms using bitcoin. The platform is a favourite for cryptocurrency enthusiasts due to its 5 percent bitcoin cash-back of a reservation amount on a select number of hotels. You can search for a hotel in Africa among the 130,000 partner institutions listed on the platform.
An alternative is AccomoDirect, a South African online accommodation portal that accepts bitcoin payments. You can view its 20,000 listings as well as reviews across 2,000 unique African destinations. Accommodation listings on the platform are pre-verified to ensure their suitability. Booking payments are scrutinised and confirmations sent to guests.
Also offering online accommodation booking services is SafariWithUs, a South African tour company that organises accommodation for people on dream vacations or those seeking an African adventure. Customers can pay in bitcoin via the PayFast payment feature on their website and enjoy quality accommodation in South Africa, Mozambique, and Tanzania.
You can also use Travel sites such as CheapAir and Destinia, to book hotels or vacation homes across multiple locations in Africa, and pay for the reservations using bitcoin.
Transportation
Once you have found a place to stay, the next thing you may need is a way to move around. Luckily, popular travel sites CheapAir and Destinia, allow you to hire car rental services and pay for them in bitcoin. If you are visiting South Africa, you can hire a vehicle from cabscarhire.com, a bitcoin-friendly car rental service that has depots at all major airports and cities in the country. SafariWithUs, another bitcoin-enabled travel site also provides wildlife and ethical safari tours for guests.
Ashworth Africa is another South African tour company that specialises in setting up tailor made tours for those planning Safari's or enjoying a honeymoon. You can pay in bitcoins and start making travel plans with the help of their itineraries' specialists to dream locations in Southern and Eastern Africa.
Food, Drinks, and Entertainment
Purchasing foods and drinks, not to mention enjoying relaxing night-outs, is highly dependent on which African country you are visiting. As a rule, countries with higher bitcoin adoption rates such as South Africa offer more in terms of online retailers and merchants who accept the digital currency.
For coffee lovers visiting South Africa, Cape Coffee beans is a good place to start. The online store caters to coffee enthusiasts in the country and accepts bitcoin payments. You can order freshly ground coffee beans from any artisanal roaster at affordable prices and have it delivered to you at any location within the country.
If you are looking for a wider selection of food and drink, South African retailer Checkout may be a perfect choice. The second place recipient of the 'Good Practice Award 2015-2016' has a network of 45 corporate stores across the country. Shoppers can pay for its affordable products using bitcoin. By using the store locator feature on the website, you can locate a store close to you.
Alexander Bar, Cafe & Theater, is a popular entertainment joint in the Cape Town area. Located on 76 Strand Street, the joint offers a unique entertainment experience with a cozy bar and intimate live performances. You can purchase drinks and snacks using bitcoin as you enjoy soothing jazz performances.
Alternatively, if there are no bitcoin-friendly food and hangout spots, you can always pay using a bitcoin debit card.
Buying Travel Gear
If you are looking to do some outdoor activities such as hiking or rock climbing, you can purchase gear beforehand using bitcoins on Amazon, through Purse.io. Purse.io enables customers to buy items at a discounted rate, such as backpacks, diving gear and more, by selecting them on Amazon and uploading them to the Purse.io platform. The platform then connects the user to someone who wants bitcoins and is willing to purchase the items on behalf of the user. The user will then receive the delivery and release the bitcoin to the other party in the transaction.
There are also some local bitcoin-friendly options one can consider such as ActionGear in South Africa. The former allows you to pay in bitcoin for a wide range of outdoor electronic equipment such as activity trackers, drones, cameras just to name a few.
Purchasing Gift Cards
You can use bitcoin to buy gift cards from Gyft.com and use them at several merchants in Africa. You can obtain gift cards for well-known establishments such as Domino's, Burger King, Pizza, Starbucks as well as retailers like Nike and Addidas.
While travelling using bitcoin seems like a cheaper and hassle free experience, you have to remember bitcoin adoption in Africa is still marginally low. Therefore, it would be wise to have a bitcoin debit card on you if bitcoin is your preferred spending currency when you are on the road.
You can also check for more African merchants who accept bitcoin here.
Bitcoin Wallet Luno Adds SegWit Support to Lower Transaction Fees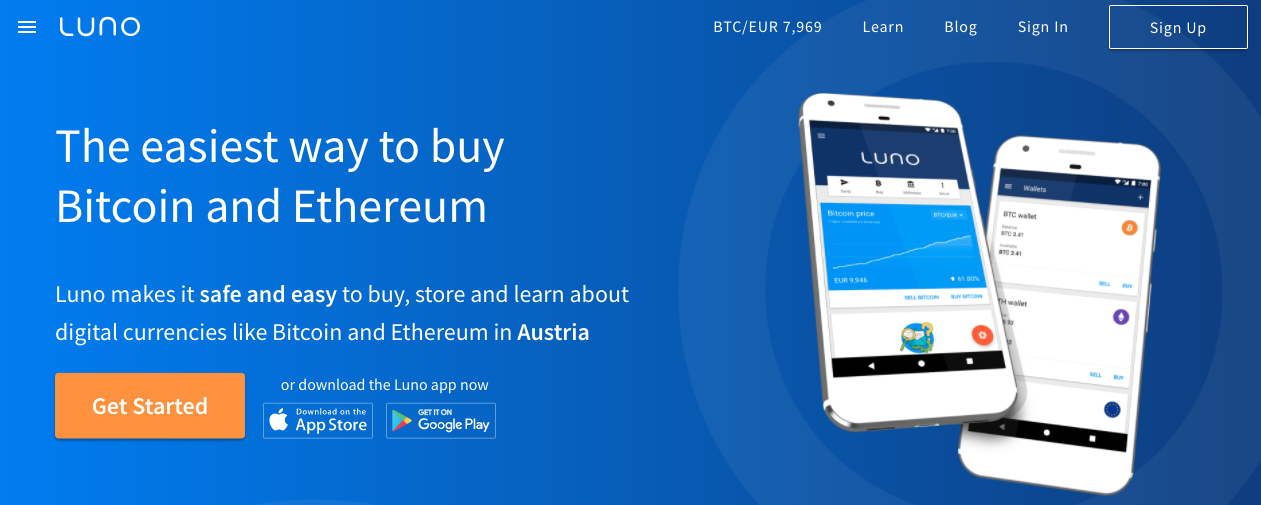 Luno, one of the most popular bitcoin wallets in Africa, has announced full SegWit integration for bitcoin send and receive transactions. Previously, Luno customers could only receive BTC through a legacy wallet address, which was not integrated with the recent Bitcoin blockchain upgrade SegWit. Only send transactions were SegWit compatible.
With the full integration of SegWit, Luno users can now enjoy cheaper and faster bitcoin transactions.
"By implementing SegWit internally, Luno has managed to reduce the send fees paid by customers by over 25% already. As customers start switching over to new SegWit addresses, this will translate into a further reduction in sending fees in the coming weeks and months," Werner van Rooyen, head of marketing and communications at Luno stated.
Luno currently operates in South Africa, Nigeria, Malaysia, UK, and in 35 other European countries.
What is SegWit?
Segregated Witness (SegWit) was an upgrade to the Bitcoin blockchain that is intended to address Bitcoin's scalability challenges as well as fix the issue of transaction malleability. With SegWit, signature data is separated from transaction data in order to enable more transactions to fit into each block. The signature data is kept in an extended block called the witness. As a result, bitcoin transactions become faster and transaction fees become lower.
In theory, the Bitcoin network can handle seven transactions per second. However, in reality, it is around four transactions per second. With the number of bitcoin transactions increasing as bitcoin's popularity grows, transactions take longer as the unconfirmed transactions pool increases. Therefore, bitcoin users who can afford it have been paying higher transaction fees to incentivise miners to prioritise their transactions and, thereby, increase the speed of their transactions. At the end of 2017, this has led to the average bitcoin transaction fee spiking to over 35 dollars.
However, when SegWit addresses are used, bitcoin transactions become faster and the required resources decrease as well. Consequently, the transaction fees reduce.
How Can You Add a SegWit Wallet Address on Luno?
To add a SegWit address on the Luno wallet you have to follow these steps:
Open your Luno account either on the mobile app or the web app
Choose "wallets" from the menu
Click on your "BTC wallet"
Choose "receive bitcoin"
Click "add address" and follow the prompt
To receive bitcoin, use your SegWit bitcoin receive address. Legacy bitcoin addresses begin with 1 while SegWit bitcoin addresses begin with 3. Even after adding a SegWit wallet address, bitcoins sent to your previous legacy bitcoin address will still work. In addition, you can still send bitcoin from a SegWit wallet to a legacy wallet and vice versa since the transactions are still taking place on the same blockchain. But if you are sending bitcoins to and from a SegWit wallet, you can benefit from reduced fees.
Bitmart Opens Cryptocurrency Mining Hardware Store in South Africa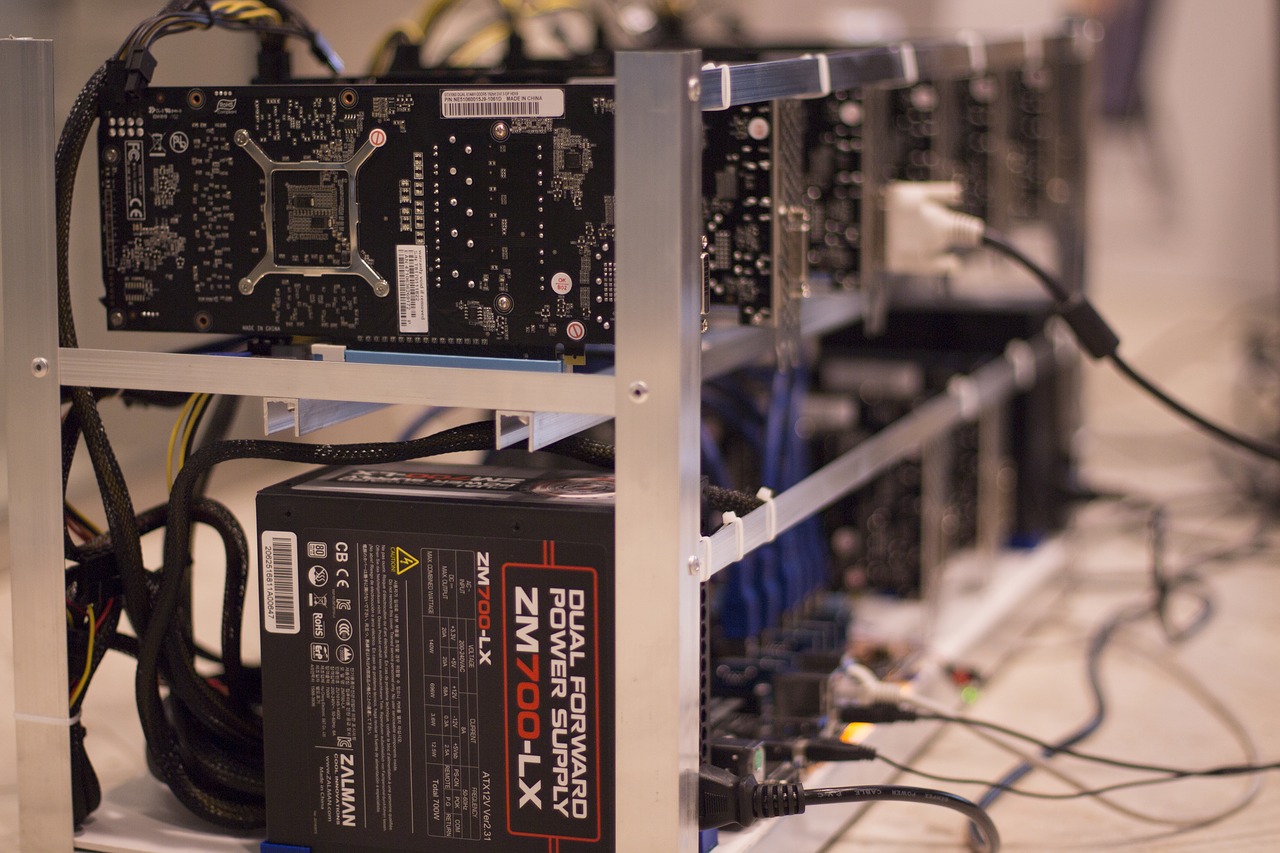 Bitmart, South Africa's leading supplier of mining hardware, has opened a cryptocurrency mining hardware store in South Africa. This makes Bitmart's retail outlet the first cryptocurrency mining store in Africa.
Products and Services Offered by Bitmart
Bitmart was founded by CEO Jacques Serfontein in 2015 to offer cryptocurrency mining hardware to South Africans. Currently, Bitmart offers GPU rigs, ASIC miners, GPU rig mining software, graphics cards, international mining rig monitor app, cryptomatic watches, hardware wallets, and motherboards. Customers can find GPU mining rigs that mine cryptocurrencies such as zcash, monero, decred, bitcoin, and litecoin.
Additionally, Bitmart provides services such as bitcoin mining farm design and deployment, mining training, antminer repair tickets, mining farm management using Genesis Hive, and shepherd services.
Through its shepherd services, Bitmart helps owners of second-hand miners to find buyers. Therefore, both sellers and buyers are assured of safe and secure transactions through Bitmart's SSL-secured online shop.
According to MyBroadband, Bitmart is an authorised distributor of Avalon Miners, Genesis Hive, Trezor, Ledger wallets, KeepKey, and UniSat (satellite mining solutions) in Africa.
The company also supplies mining hardware to countries such as Japan, Dubai, North America, Australia, and England.
What Does Bitmart Plan for the Future?
Bitmart will be holding seminars in Johannesburg and Mbombela. The seminars will focus on bitcoin basics and advanced cryptocurrency trading. In addition, Bitmart will be introducing a satellite mining connection in partnership with Uniwisp that will allow mining rigs to mine from any place in the world. Uniwisp is an Internet service provider based in Nelspruit, South Africa.
Kenya's BitPesa Acquires Spanish Money Transfer Platform TransferZero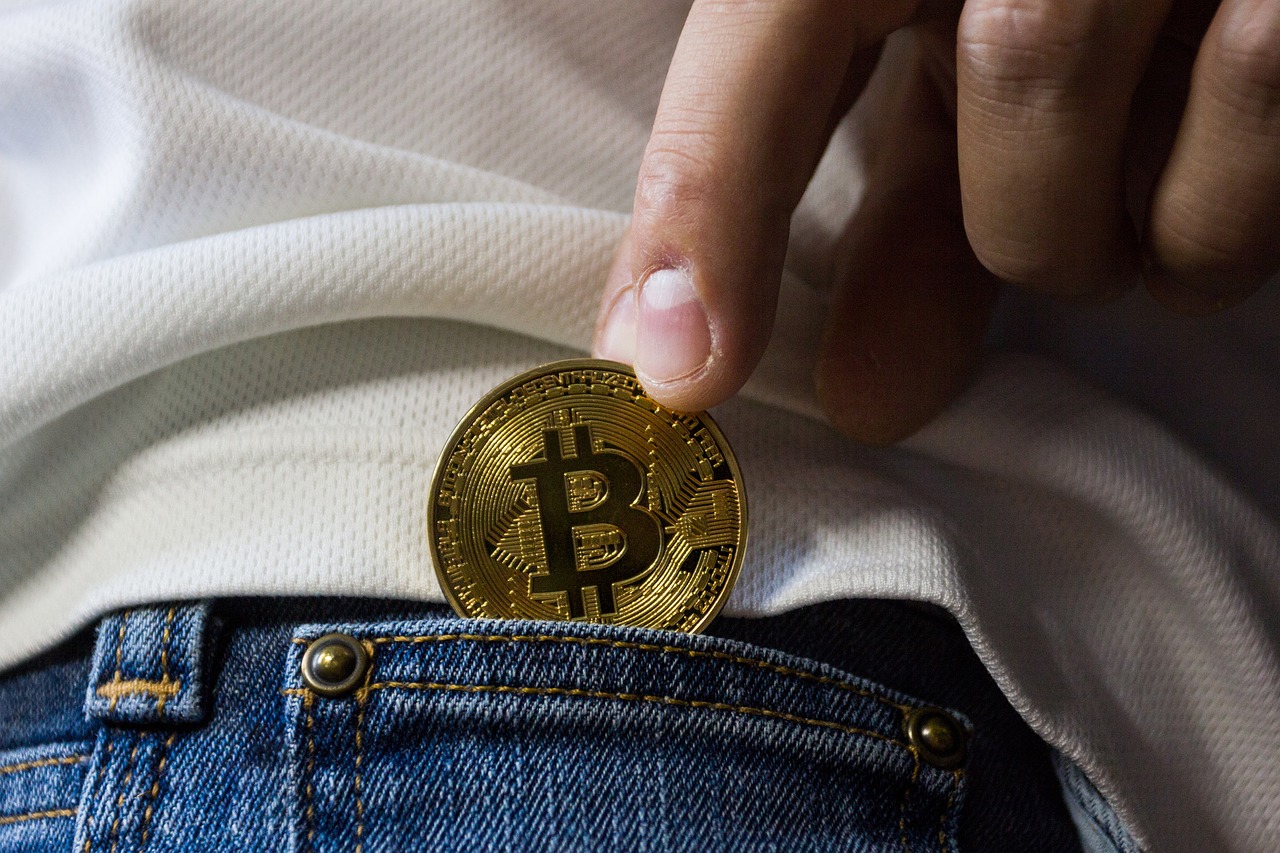 On February 8, 2018, BitPesa announced that it has acquired TransferZero, a Madrid-based online money transfer platform, which operates in over 200 countries using more than 50 currencies.
Why Did BitPesa Acquire TransferZero?
BitPesa, which is already operating in Africa and Europe, will be able to "set deep roots to UK and European licensing, bank accounts, and integrations" through this acquisition, according to the company's statement on its blog.
"Europe is a hub for global remittance and payments companies. Digital currencies and decentralized technology have hit critical mass in the financial services and payments space. It is no longer a question of whether this technology will have staying power [but] which specific technology and what product iteration will launch and scale first […]," Elizabeth Rosiello, founder and CEO BitPesa said.
"BitPesa has the support of top-tier, institutional investors and a network that will help to bring TransferZero's technology to the next level. With this support, we will be able to provide even more efficient transfers and user experience," Luis Cambronero, former TransferZero CEO and present Managing Director, BitPesa stated.
Setting Up Infrastructure Across Europe and Africa is a Priority
"Setting up infrastructure across Europe and Africa has always been a focus of ours. […] We've just doubled our bank accounts, our infrastructure, and it's licensed by the Bank of Spain as a payment institution. So we are fully compliant with PSD2 regulations […]," Rosiello said.
"This is truly a partnership where the whole is greater than the sum of the parts, allowing BitPesa to solidify our leadership in this space. By bringing our regional and technological expertise together, we will further accelerate our month-to-month growth," Rossiello asserted.
TransferZero will neither change its name nor its headquarters. In addition, its employees will remain with Bitpesa.
This acquisition from an Africa-based bitcoin startup of a European fintech startup shows that leading African startups can make waves beyond the borders of the continent and create a positive impact on a global scale.