Meet Africa's Blockchain Startups: Project UBU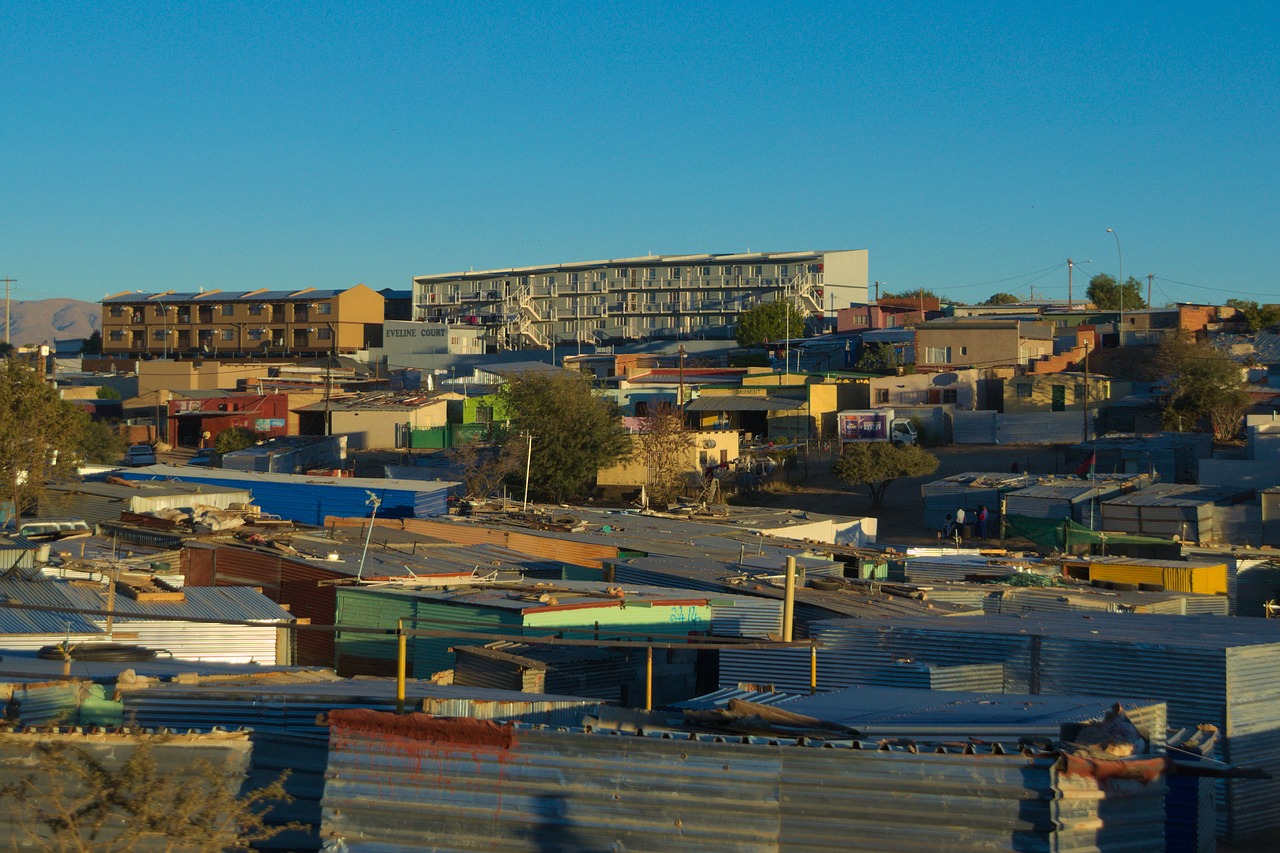 A team of entrepreneurs is planning to launch a blockchain-based digital currency called UBU (Universal Basic Unit) that aims to economically empower lower income South Africans. The team says that they intend to release the beta version to the public by September this year.
What is Project UBU?
The founders note that the world has close three billion people who currently have minimal significance to the economy. Basically, Project UBU is an initiative that aims at assigning economic value to every human being. This gives everyone a chance to play a role and earn in the ecosystem. UBU is built on the blockchain and aims to push users from the poverty line and assist them to earn $2.50 to $3.00 a day.
UBU has unveiled that its founders include Altech's CTO Steven Sidley, Tuluntulu's CCO Justin McCarthy, Dudley Baylis of Bridge Capital and former Vox Telecom chief executive Douglas Reed.
How It Works
UBU works as a secure and convenient digital payment method. It allocates an economic value to every human, regardless of how much they earn conventionally. Then, it distributes the digital units to everyone on the network. Like other digital currencies, a continuous investment builds onto the value and sustainability of the units.
This way, the project can offer a low-cost ecosystem where users can trade their goods and services. In the end, everyone on the network ends up handling money without being taxed, because the system offers a decentralised currency.
The UBUCore, the legal entity that runs the project's ecosystem, creates value in the UBU network by remaining inviolable and thus maintaining the project's integrity. To sustain and create value in the UBUsphere (the ecosystem), UBU offers open options for third parties.
To boost the value, UBUCore also focuses on marketing. This includes registration of a large number of people to become UBU citizens. After the creation of more UBUs, the next step is to encourage many vendors to adopt UBUs as a payment method. This way, the network grows thus boosting the value of UBU units.
How the UBU Project Plans To Generate Revenue
To fund its operations, the UBU Project intends to take 11 UBUs for every 100 units issued to its citizens. The project may also monetise the public verified information. Such data is of great use to companies who may want to use it for market research.
In a report published by MyBroadBand, UBU Project says: "While this is not one of the goals of the Ubu Project, but a by-product, it does offer another significant long-term investor benefit."
Who Gains?
Users can easily get their UBUs from the mobile application. As from August 2017, those who register early will get a head start due to the accumulation of units before registration and activation.
Then, the project shall assign an equal number of UBU units (worth $5) to every person. The amount shall be distributed to their e-wallets on a daily basis. Thus, the poor too will have an opportunity to access the economy, which the company believes is good for economic development.
Because the currency is decentralised, it is untaxed, and thus, individuals can exchange goods and services in a secure, cheap manner. Those at the economic pyramid's bottom stand to benefit the most, says Project UBU.
Although UBU relies on Ethereum's private blockchain, it's quite different from most cryptocurrencies. Unlike others, Project Ubu will not limit the circulation of the cryptocurrency. The project will issue UBUs persistently to the growing citizenship, so there will be an increasing number in circulation. The network has a decay mechanism to enable self-stabilisation and hitting of the equilibrium.
Combating the Challenges
An obvious challenge for the project is that it will likely attract a large number of low-income, undereducated citizens. The project will, therefore, use e-wallets that are simple and light. The wallet will have minimal click functionality and instead, it will be biometric and icon-driven to promote ease of use.
To avoid making citizens seek fiat exchange solutions, the UBUsphere shall integrate with API exchanges. Other integrated systems will include the point-of-sale technology. This will allow users to pay for goods and services from local stores that accept payment in UBUs.
Ubu is expected to release the beta version in September. Meanwhile, the pre-funding is done by a Norwegian technological company. Ubu Project joins a market that has several other players including Bitsoko, and Ekasi.
Akon to Launch Cryptocurrency Akoin to Build "Real-Life Wakanda"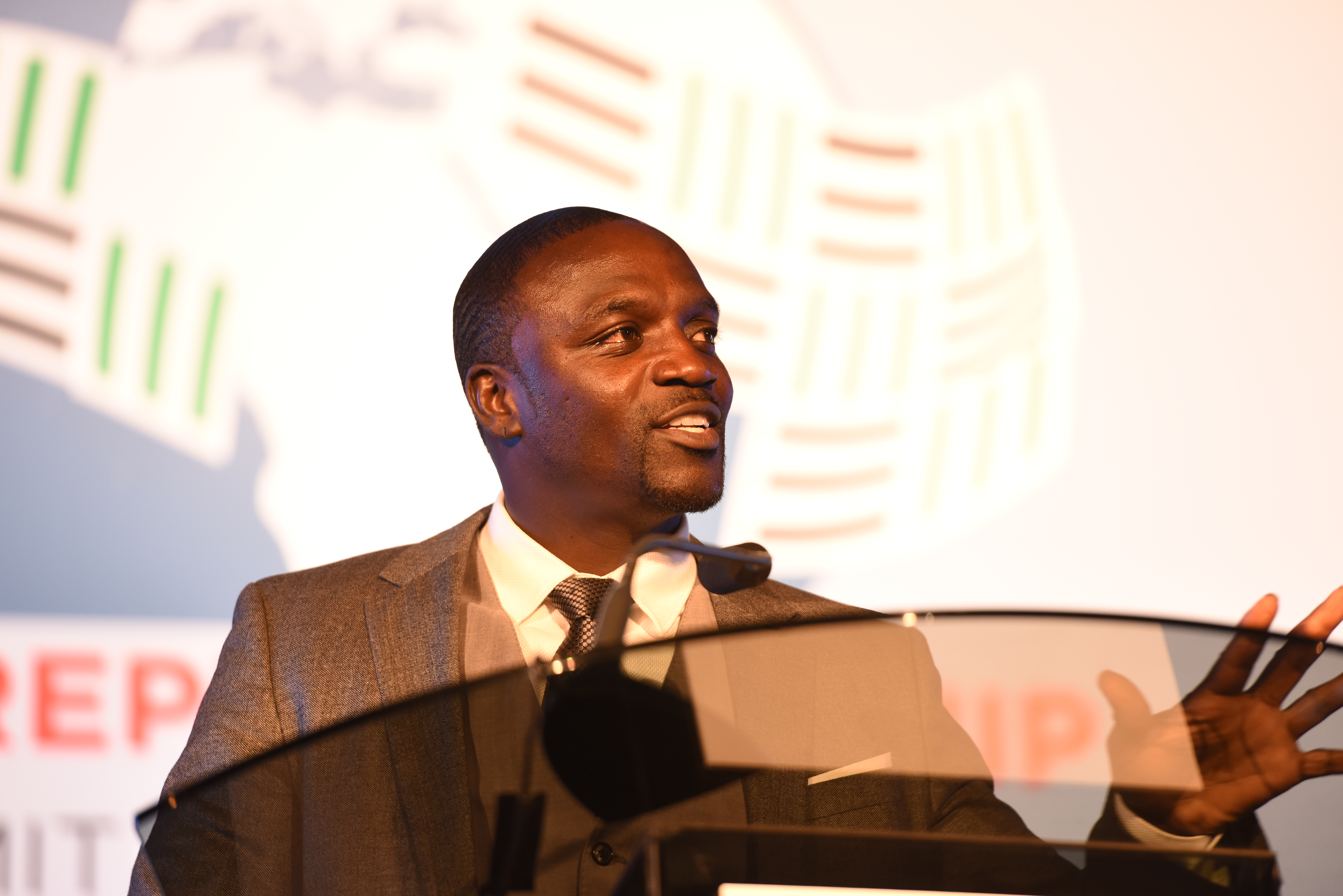 Senegal-born singer and philanthropist Akon is set to launch a cryptocurrency called Akoin. The cryptocurrency will be available for sale in two weeks.
"I think that blockchain and crypto could be the saviour for Africa in many ways because it brings the power back to the people and brings the security back into the currency system and also allows the people to utilise it in ways where they can advance themselves and not allow government to do those things that are keeping them down," he said during a panel discussion at Cannes Lion 2018.
The singer has powered 18 countries in Africa using solar energy through his project Akon Lighting Africa. The project has impacted African communities through the creation of jobs and the installation of 100,000 street lamps, 200,000 household electric systems, and 1,000 solar micro-generators.
Akoin will be the foundation of the Akoin Ecosystem, a universal project that offers real-life platforms and opportunities for youth entrepreneurs by enabling them to purchase, spend, and hold cryptocurrency.
Akon's Crypto Wakanda
According to Akoin's website, the cryptocurrency will also be used in an entirely new way when consumers visit the real-life Wakanda of Akon Crypto City.
The city will be constructed on 2,000 acres of land gifted to him by the Senegalese President. The city will be a blend of "leading Smart City planning designs with a blank canvas for cryptonising our daily human and business exchanges, with the goal of inventing a radical new way of existence."
When asked technical questions about blockchain technology, Akon said:
"I come with the concepts and let the geeks figure it out."
Akon has joined the list of celebrities embracing cryptocurrencies and the blockchain such as Lionel Messi and Ashton Kutcher.
South African Ekasi Bucks Plans To Launch "World's First Crypto-Mall and On-Demand Taxi Service for Townships"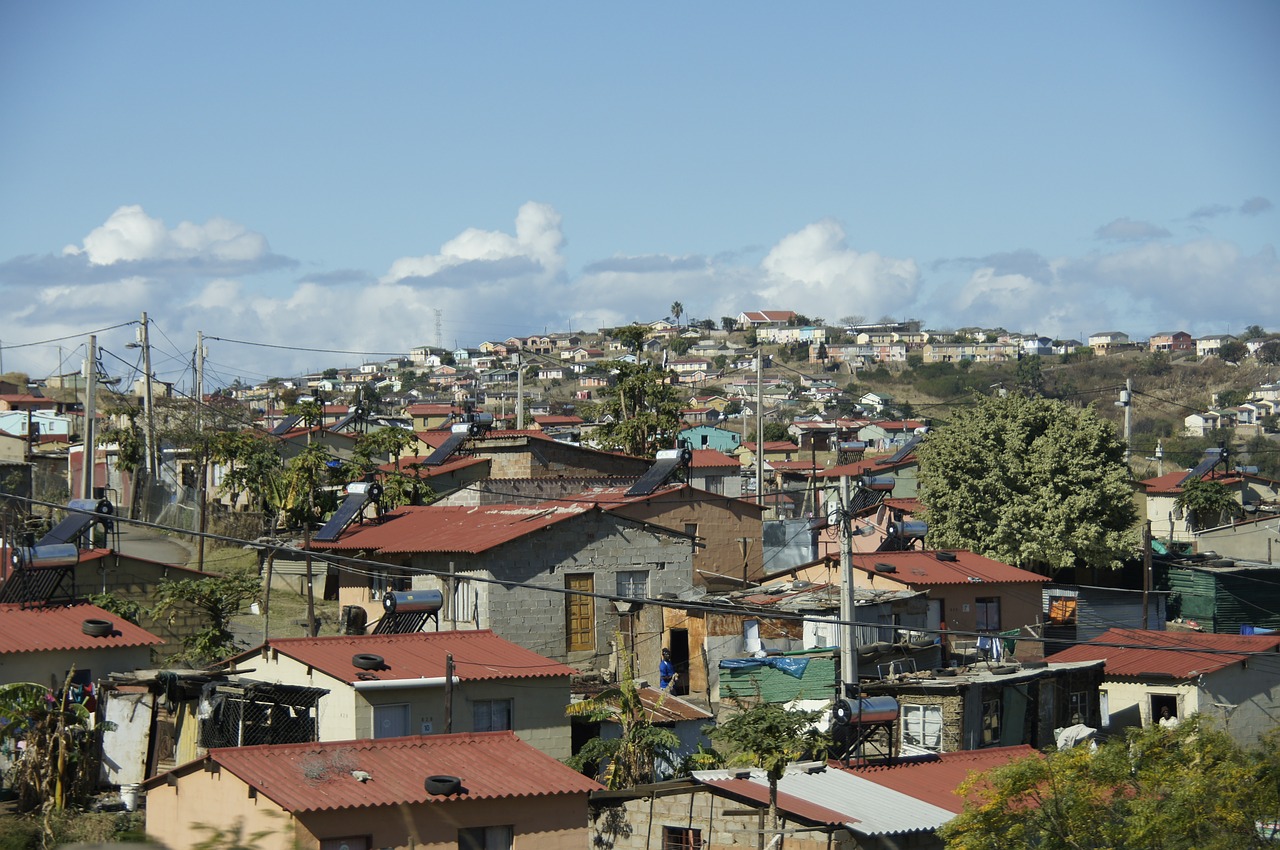 Ekasi Bucks, a South African-based blockchain startup, is planning to launch what the company calls "the world's first crypto-mall and on-demand transport service for townships" in Soweto, Soshanguve, and Mabopane.
This launch by Ekasi Bucks comes several months after the startup tried to raise R50 million through an initial coin offering (ICO) that was meant to finance a rewards programme that is blockchain-based for township residents who shop from specific township businesses. However, the ICO was only able to raise R500,000, falling short of their R50 million target. As a result, a large percentage of the money was given back to investors.
The co-founder and president of Ekasi Bucks, Lucky Kgwadi, told Ventureburn in an interview that "the startup had intended to use much of the R50-million to buy land and pay for the initial building of a physical mall — but after the failed ICO the company has now opted to therefore go digital".
The Online Crypto-Mall
The digital crypto-mall will enable township businesses to sell their products via an online portal and in exchange, they will receive the Ekasi Bucks token.
The past six weeks have seen Ekasi Bucks run campaigns to create awareness and recruit vendors to the crypto-mall with 800 township entrepreneurs having so far submitted their applications to sell products such as clothing or food from local restaurants that will be delivered.
"We are trying to allow residents to shop from their own townships and to shop from their own home," said Kgwadi. The co-founder of Ekasi Bucks believes that given an opportunity, township residents will easily buy from their local retailers. According to him: "It's not a matter of products and markups — people just don't know where to find the product."
On-Demand Taxis for Townships
The operations of the on-demand taxi services will be similar to that of Uber or Taxify. However, instead of customers paying with credit cards or cash, they will make payments using Ekasi Bucks. To start, Ekasi Bucks plans to source for their token users from their already existing rewards programme that they have been managing since 2016. The programme is active across South Africa and has more than 20,000 card users and 4,000 merchants.
The startup has received 20 applications for its on-demand taxi service from drivers after running several Facebook ads for the said service. The initial batch of the vetted drivers will become the first pilot for the on-demand taxi service, said Kgwadi. He went on to say that for each token transacted, Ekasi Bucks will charge a ten percent commission to the drivers, which makes their rates significantly lower compared to the fee charges that Uber (15 percent to 20 percent) and Taxify (30 percent) debit from their drivers. In addition, the startup has partnered with Lion of Africa to provide white labelled life cover insurance to its drivers who will be part of the on-demand taxi service.
Kgwadi hopes that Ekasi Bucks' new offering will appeal to more people and pick up considering that the startup was not so lucky last year in its ICO.
Six Tips to Make Your Airdrop a Success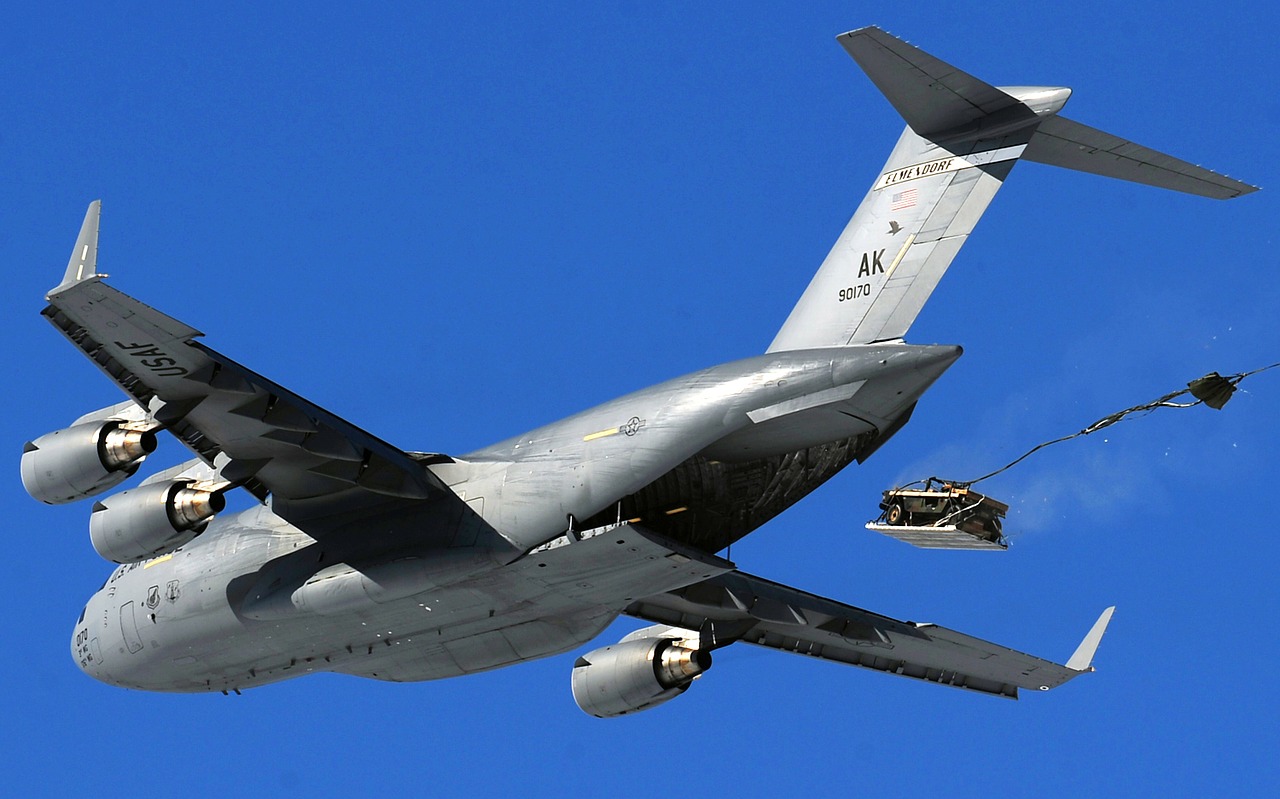 Airdrops are becoming increasingly frequent and are a common trend in the crypto space. With thousands of tokens currently in existence and a constant stream of more in development, the number of scam airdrops is also on the rise, therefore distinguishing between legitimate and fake airdrops is a big issue for potential airdrop participants.
With the fallout from the Cambridge Analytica and Facebook data privacy scandal still fresh in people's minds, there is a heightened awareness around disclosing personal information and data protection — meaning existing mechanics such as Google forms (which require the input of personal details) may discourage potential involvement. Google form airdrops also require significant time and manpower to cross-reference Telegram users with registrants.
Enter the progressive airdrop: by enabling live syncing between platforms, this new kind of technology allows companies to bring more value to their communities, as well as monitor participant engagement.
So what can companies do to ensure a smooth and successful airdrop?
1. Use Telegram
By conducting everything in one place such as messaging app Telegram, it makes life easier for your users who won't have to struggle with referral links, switching between multiple apps, or losing friends to drawn-out processes.
Instead of copying and pasting, the progressive airdrop model (like the one qiibee uses) will automatically detect when you add a new member to your Telegram group.
Having everything and everyone on Telegram also helps to build your community and encourages conversation starters.
2. Live sync across platforms
By implementing technology that enables live syncing between platforms, this back-end development can help resolve logistical issues, thus eliminating any scope for human error during the process and creating a more seamless system — bringing added value to both your users and your Telegram group.
3. Make it as user-friendly as possible
Consumers know the value of their data, and with ethics and regulation under the spotlight recently, it's important to take the privacy of your participants into consideration. Airdrop registration should be a simple task with minimal input needed.
While existing mechanics like Google forms require the input of personal details, this can be off-putting to some people and discourages potential involvement. To encourage more involvement, keep things on a need-to-know basis.
4. Reward engagement
Unique to the progressive airdrop model, participants are provided with the opportunity to access more tokens through engagement. Giving control to participants and acknowledging their interactions and milestones is invaluable in building trust.
Recognising achievements with a badge system or leaderboard can motivate participants to be more active in your community channels. This forms a mutually beneficial relationship and further builds loyalty.
5. Monitor spam
Managing community channels such as Telegram during the airdrop process often means dealing with increased volumes of spam and trolling. This can be detrimental to your credibility and have a negative impact on engaged participants contributing to the conversation. Using anti-spam and anti-abuse policies in conjunction with sentiment detecting and text recognition technology are simple ways of maintaining high-quality discussions.
6. Utilise social media
Integrating follow features into your airdrop mechanic invites participants to continue the conversation across different channels. Spreading the word on Twitter, Facebook, and YouTube about a system like the progressive airdrop not only helps to reach new audiences but bolsters your own message on social media.
qiibee's tiered achievement system-based airdrop will allow users to earn more QBX the more they participate, with 5,928,750 (or US$ 420,000) of QBX tokens up for grabs from this Monday, 21st May. For more information, visit airdrop.qiibee.com
This article was contributed by Gabriele Giancola, co-founder and CEO of blockchain-powered loyalty ecosystem qiibee. 
*Disclaimer: Readers should do their own due diligence before taking any actions related to the promoted company, product or service. Bitcoin Africa Ltd. is not responsible, directly or indirectly, for any loss or damage caused by or in connection with the use of or reliance on any content, product or service mentioned in this guest post.*