4 Reasons Why You Should Consider Investing In Bitcoin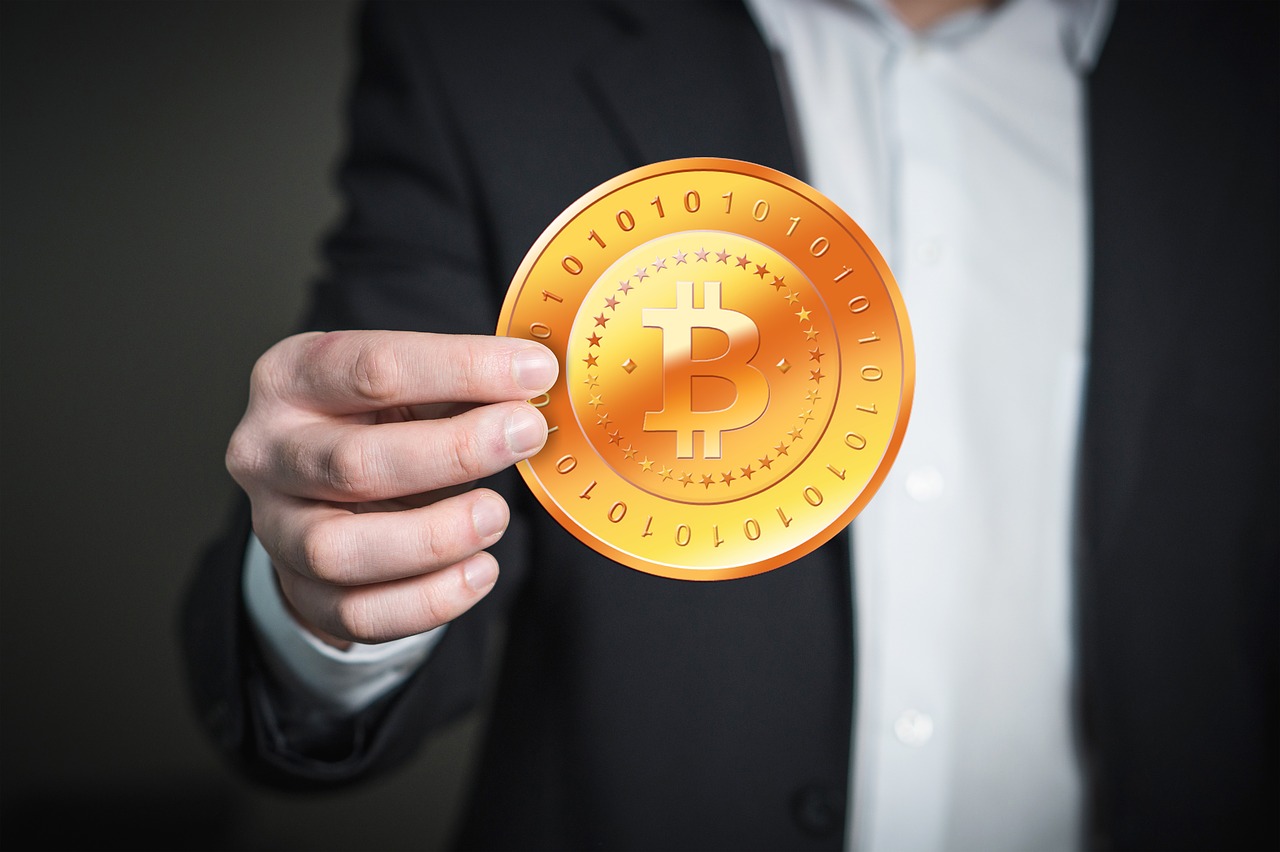 Many individuals that have discovered bitcoin are still hesitant to invest in the digital currency, especially since the value has already increased so much and many believe that it won't go much further. However, the likely scenario is that the value of bitcoin will continue to increase.
In this article, you will find four reasons why you should still consider investing in bitcoin.
1. Bitcoin's Comparatively Low Transaction Costs
The average historic fee for a bitcoin transaction is $1. You need to compare that to the 3%+ transaction fee for using PayPal or Stripe. For this reason, bitcoin adoption is growing among online retailers who can save on fees as well as individuals who send money abroad to friends and family member. Many freelancers have also started accepting bitcoin because they don't have to pay as much of a cut as they would through PayPal. 
2. Central Banks Can't Devalue Your Investment
The Federal Reserve and European Central Bank are constantly manipulating the value of their fiat currencies. Their monetary easing policies can wreak havoc on traditional investments. Since 2010, the Federal Reserve has kept short-term treasury interest rates near 0%. Their market manipulations have kept the stock market elevated, but may be positioning it for a massive drop in the future.
Bitcoin, however, is not regulated nor influenced by a central bank. Also, the supply of bitcoin is fixed, which means that its value is primarily determined by demand. In other words, you don't have to worry about new bitcoins being printed that then drive down the value of the currency as it is often the case with fiat currency. 
3. Value Will Appreciate as More Merchants Accept it
When bitcoin first hit the market, it was seen as a novelty that would never catch on. Today, it is going mainstream faster than even the most optimistic bitcoin fan would have expected.
eBay published a list of over 100 companies that have started taking bitcoin, including major brand names like CheapAir, Helen's Pizza and Home Depot. Many more companies have pledged to start accepting bitcoin in the near future.
As the number of brands accepting bitcoin continues to grow, the value of bitcoin will most likely rise. After all, people will be a lot more likely to buy bitcoins if they can use them for many of their common purchases.
4. Bitcoin May Be Undervalued
Many experts believe that bitcoin may be significantly undervalued. Barry Silbert, founder and CEO of Digital Currency Group, compared the value of bitcoin against gold and suggests that the value of the digital currency is likely to appreciate in the future.
"Bitcoin has all the same attributes of gold in that it's scarce, there's a finite supply, it's fungible, it's highly divisible, it can't be counterfeit," Silbert told Forbes. "But it has one real improvement over gold, which is its utility. Gold is good for jewelry and use in some industrial production processes, but as the price increases, it becomes less useful for both those uses, whereas bitcoin, on the other hand, actually becomes more useful. It becomes more useful as a [money transfer] rail and as a ledger [of financial transactions]."
Civic's Vinny Lingham believes that the price value of bitcoin will hit $3000 by the end of 2017, while Sheba Jafari, Head of Technical Strategy at Goldman Sachs, believes that "there's potential to extend as far as $3,915. It just might take time to get there." 
Kay Van-Petersen, an analyst at Saxo Bank, suggests that the value of bitcoin could even surpass the $100,000 point in ten years time if bitcoin manages to gain a significant share of the global foreign exchange market.
If you are still on the fence about making an investment in bitcoin you should strongly consider the four reasons mentioned in this article as they will likely be key drivers in the future price appreciation of bitcoin.
The State of Bitcoin Regulation in Africa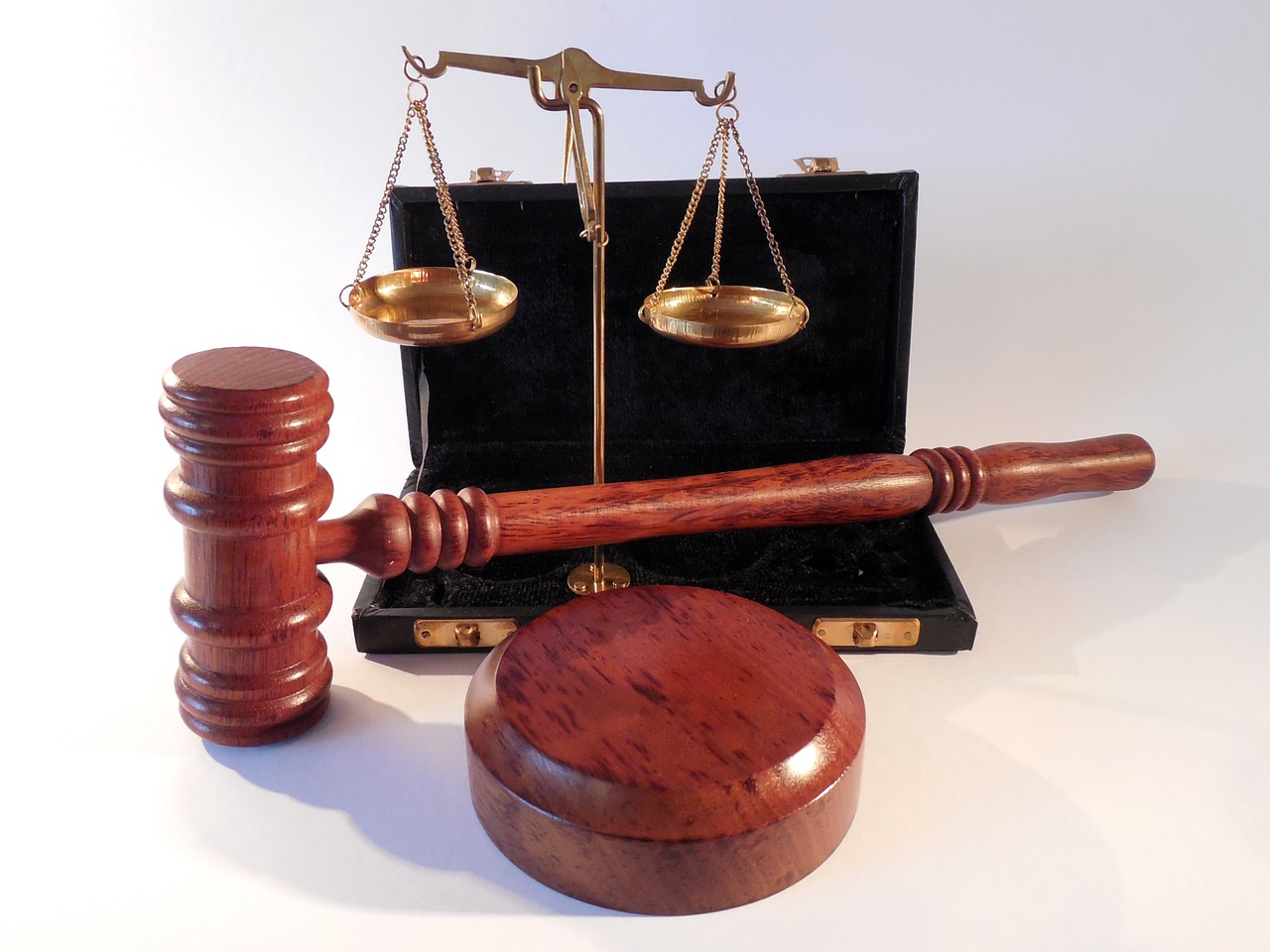 The legal status of bitcoin varies from one country to another and is mostly undefined or under review in most parts of the world. While some African central banks have explicitly banned or restricted its use, others have allowed it or have simply not issued any statement or regulations covering digital currencies.
In this guide, you will find a list of financial regulators in Africa that have made statements or issued regulations for the use of bitcoin and other decentralised cryptocurrencies within its borders.
Kenya
Kenyan Central Bank is not a Fan of Bitcoin
In 2015, the Central Bank of Kenya (CBK) issued a public notice warning against the use of bitcoin citing the lack of regulations to govern its use. The CBK proceeded to send out a circular to local banks instructing them not to provide services to bitcoin startups.
However, the CBK's stance seemed to have little impact on Kenyans appetite for bitcoin with the country being ranked third in Africa when it came to trading volumes at local exchanges such as Localbitcoins. Also, things seem to be looking up with a number of public and private entities now experimenting with blockchain technology.
In addition, some financial regulators seem to differ with CBK's stance, such as the country's financial market regulator, the Capital Markets Authority (CMA). The CMA announced plans in April 2017 to organise forums for fintech and cryptocurrency players to discuss the state of regulations and challenges it poses to their activities. It is also worth noting the Kenyan government and World Bank announced their intention to partner in using blockchain technology to sell government bonds earlier this year.
South Africa
South African Reserve Bank is Open to Digital Currencies
The South African market regulator was the first to warn against the use of bitcoin in Africa saying it wasn't a legal tender. The South African Reserve bank (SARB) argued in a December 2014 public notice that while cryptocurrencies and their underlying technologies had the potential to facilitate faster transactions, efficiency and reduce payment costs, they could also, "simultaneously provide a platform for, inter alia, money laundering and the financing of terrorism, and introduce a new set of risks to consumers as DCVCs (cryptocurrencies) are susceptible to misuse and at the very worst, have the ability to disrupt the financial system."
Having said that, in August 2016, the SARB softened its stance on digital currencies with the Reserve Bank Governor, Lesetja Kganyago hinting the bank was open to cryptocurrencies. In July 2017, the SARB indicated plans to test regulations related to bitcoin and other digital currencies and selected Bankymoon, a blockchain solutions provider for its first sandbox trial run.
The Reserve Bank had already announced its intention to undertake its own research about blockchain technology's feasibility in South Africa. However, according to an ITWeb report, the deputy governor of the SARB, Francis Groepe indicated at an August 2017 conference in Johannesburg,
"For the central bank to issue virtual currencies or cryptocurrencies in an open system will be too risky for us. This is something we really need to think about."
Nigeria
The Central Bank of Nigeria is Open to Digital Currencies
The Central Bank of Nigeria (CBN) is notorious for currency controls and so it came as no surprise when it informed the public to be wary of speculating in bitcoin and other cryptocurrencies. The January 2017 directive caused uncertainty in the local bitcoin community, which is among the largest in Africa, with trading volumes on the P2P marketplace Localbitcoins showing an average of $3.2 million worth of trades being conducted every week.
Having said that, the CBN has shifted its position and is now researching blockchain technology and its possible applications in various industries. The regulator has also allocated personnel and resources to work on a whitepaper on digital currencies and its underlying technologies.
Many people in Nigeria view bitcoin as the alternative to hedge their wealth against currency losses, brought about by the constant depreciation of the local currency, the naira.
Speaking at a recent cryptocurrency conference in Lagos, CBN deputy director, Musa Jimoh said,
"[The CBN] cannot stop the tide of waves generated by the blockchain technology and its derivatives. Currently, we have taken measures to create four departments in the institution that are looking forward to harmonising the white paper on cryptocurrency."
Uganda
The Bank of Uganda warns against Cryptocurrencies
The Bank of Uganda sent out a strong statement cautioning investors against MLM schemes such as OneCoin, which was promising people high returns if they invested in the scheme.
The bank also warned against the use of digital currencies indicating there was lack of consumer protections or a regulatory framework to govern their use. As of the time of writing this article, the central bank's position remains unchanged despite a growing bitcoin presence in the country.
Namibia
The Bank of Namibia bans Bitcoin for Commercial Purposes
In August 2015, the Central Bank of Namibia issued a statement saying that it did not support the use of digital currencies and users did so at their own risk. Similar to Kenya and other jurisdictions, the bank cited the lack of regulatory oversight as being its biggest concern with a promise to clarify its position in the future.
In September 2017, the bank proceeded to officially ban the use of bitcoin or other cryptocurrencies in the country. The directive was contained in a nine-page position paper which cited risks such as money laundering, legal, credit and operational risks as threats to Namibian users.  However, recognising the potential of blockchain technology and its possible application in various sectors, the Namibian Central bank acknowledged the need for further research stating, "the current position of the Bank may be amended and/or supplemented, should a need arise."
Cameroon
Cameroon Still Undecided on Bitcoin
Presently, bitcoin traders and startups operating in Cameroon do not fall under regulatory oversight as the Central African Central Bank is yet to release specific guidance on the use of digital currencies. This means Cameroonians can purchase, hold or use bitcoin until specific guidance by the market regulator is issued.
The government has previously tested a cryptocurrency called Trest in 2015, which shows the country could be open to cryptocurrency solutions given its largely underbanked population.
Egypt
The Central Bank of Egypt Rejects Bitcoin Use
Bitcoin and other cryptocurrencies are not officially recognised by the Egyptian Central Bank and trading them for fiat currencies is thus not authorised. In July 2017, the deputy governor of the Egyptian Central Bank, Mr Gamel Negm, responding to rumours that the bank was looking to officially adopt cryptocurrencies, insisted the bank only recognises official currencies and would not accept any digital currencies.
Mauritius
State Bank of Mauritius is Receptive to Cryptocurrencies
The island nation is aiming to become a leading hub for blockchain companies and serve as a gateway to African and Asian markets. Setting up this 'Silicon Corridor', which will be known as the Ethereum Island, is a collaborative effort between local authorities and blockchain-based companies.
Already, the country's second-largest bank, State Bank of Mauritius (SBM) has partnered with Secured Automated Lending Technology (SALT) to allow its clients to use bitcoin or ether as a guarantee for loans. However, this was not always the case with recognition of cryptocurrencies in the country. Previously, in December 2013 the Bank of Mauritius warned the public about risks associated with the use of bitcoin. It appears the Bank reversed its position in light of the island nations ambitions to cement its position as a breeding ground for blockchain solutions.
Swaziland
Swaziland Central Bank is Studying Cryptocurrencies
Swaziland is among the few African countries that is actively researching cryptocurrencies and their potential applications. Swaziland Central Bank Governor, Majozi Sithole, disclosed the bank was looking at potential case studies, at the Swaziland Economic Conference (SEC 2017). Speaking to the Swazi Observer, the Chief Banker said,
"It may not be wise to dismiss virtual currencies, and as the CBS we are learning, and we want to accept and support innovation. If this is innovation, we do not want to stifle it. We want to learn more about it."
Currently, cryptocurrencies like bitcoin remain unregulated in the country and Sithole cautioned traders on local exchanges to be careful as the Central Bank seeks opinions of experts on the issue.
Algeria
Algeria Plans to Ban Bitcoin and Other Cryptocurrencies
Bitcoin use, for the most part, has been undefined under the law in Algeria. However, a new 2018 Finance Bill being considered at the National's People Congress (NPC) will make it unlawful to possess bitcoins or use it for transactions. The government aims to establish stricter control over cryptocurrencies, and its perceived dangers such as money laundering or tax evasion due to the pseudo-anonymity it guarantees its users.
Article 113 of the Finance Bill states,
"The purchase, sale, use and holding of the so-called virtual currency is prohibited. The virtual currency is the one used by Internet users through the web. It is characterized by the absence of physical support such as coins, banknotes, payments by check or bank cards. […] Any violation of this provision is punished in accordance with the laws and regulations in force."
The document also recognises that cryptocurrencies such as bitcoin have no central authority, and presently escape any regulations or control by the state. This means bitcoin users in Algeria can still go about their activities until tighter restrictions are put in place.
Zimbabwe
Reserve Bank of Zimbabwe Remains skeptical about Bitcoin
Bitcoin adoption in the Southern African country is among the highest in Africa buoyed by hyperinflation, weak local currency and limited access to financial services. This has resulted in Zimbabweans moving to local exchanges to trade for bitcoins, which are immune from inflation, and thus allow them to protect their savings.
The Reserve Bank of Zimbabwe (RBZ) has not officially permitted the use of bitcoin. In July 2016, the RBZ's Director of National Payments, Josephat Mutepfa, warned Zimbabweans about the risks associated with bitcoin while speaking at a conference. He asserted that while they were a number of bitcoin initiatives in the country offering specific services, the central bank was yet to devise regulations for use of cryptocurrencies.
Recently, Reserve Bank of Zimbabwe director and registrar of banking institutions, Norman Mataruka, stated that the use of bitcoin is illegal in Zimbabwe. However, no actual regulations have been issued by the RBZ and no laws have been passed covering digital currencies in Zimbabwe.
Morocco
Regulators in Morocco Declare Bitcoin to be Illegal
The central bank of Morocco, Bank Al-Maghrib and the country's Foreign exchange office, issued a joint statement on November 20, 2017, informing the public that transacting in cryptocurrencies such as bitcoin is now considered illegal. According to the statement, transactions in digital currencies such as bitcoin, ether and others will constitute a violation of the country's exchange regulations.
The two regulators point to the risks involved in using digital currencies for transactions as their reason for the directive. They further state,
"As a hidden payment system that is not backed by a financial institution, the use of virtual currencies entails significant risks for their users."
This comes at a time when the demand for bitcoin in Morocco has been growing steadily for the past one and half years evident from trading volumes on the bitcoin exchange, Localbitcoins. But while the ban is a blow to bitcoin adoption in the country, it will be hard to control the cryptocurrency given its pseudo-anonymous and censorship-resistant nature.
Rest of Africa
Bitcoin regulation in the rest of Africa is essentially uncharted territory as regulators are still coming to terms with how best they can assimilate decentralised digital currencies into their economic structures without potentially destabilising their economies.
Ultimately, the challenge will be to come up with a regulatory framework that protects consumers against harmful activities and promotes cryptocurrency-based innovation. For now, bitcoin is largely unregulated and, therefore, de facto legal to use in the majority of African countries.
How To Buy Monero (XMR) on LocalMonero.co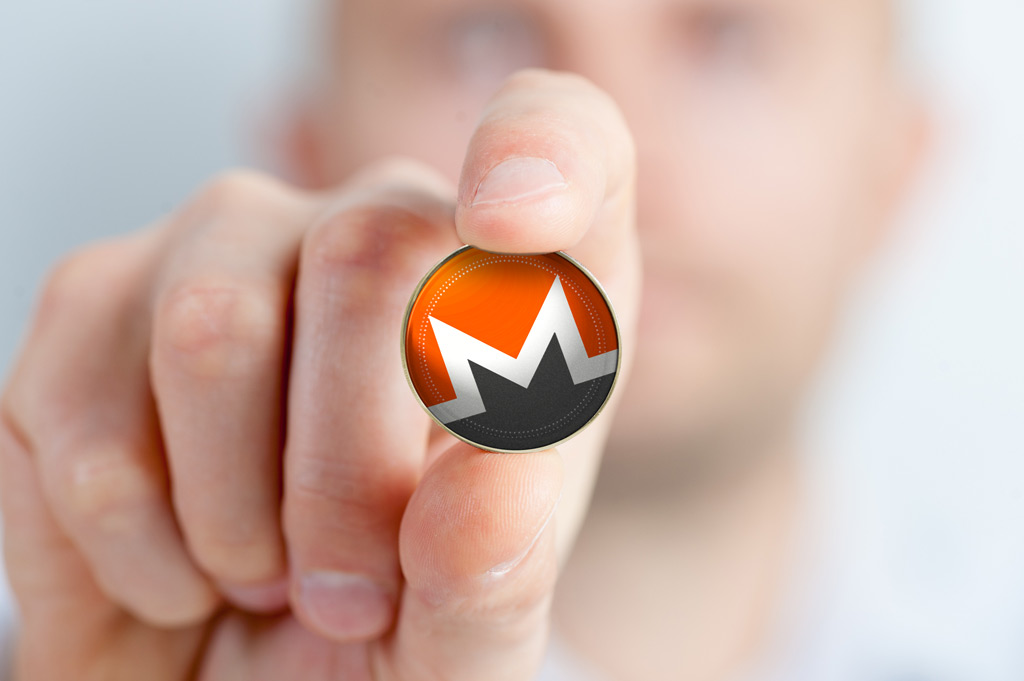 Unlike what mass media may tell you bitcoin is not anonymous. All bitcoin transactions can be viewed of the digital currency's public ledger called the blockchain. Hence, for digital currency users who rate transaction privacy and anonymity highly bitcoin is not the best option. Instead, users who want to be able to have complete personal financial sovereignty are starting to adopt monero (XMR), the leading privacy-centric cryptocurrency.
What is Monero?
Monero is an open source, secure and private cryptocurrency that offers untraceable financial transactions. Launched in April 2014, its default privacy feature has appealed to users who are concerned with mainstream digital currencies becoming less anonymous due to regulatory pressures. Monero is based on the CryptoNote protocol with one time keys being used to ensure transactions between individual parties are unlinkable and remain private.
Users details are shielded from outside observers by leveraging ring signatures and stealth addresses to hide the details of transacting parties. Ring signatures work by mixing a user's account keys with public keys from monero's network to design a "ring" of signers making it difficult for anyone to view your balance on the blockchain. Another privacy-enhancing feature would be the use of stealth addresses which are one-time addresses, generated randomly for each transaction on behalf of the buyer. This makes it near impossible to link the transaction to any of the parties published addresses.
Monero has no block size limit and thus is able to handle a large volume of transactions per seconds. It can be purchased through exchanges like Kraken, Poloniex, and Bitfinex. However, one exchange that is slowly gaining traction in the monero community is the new peer-to-peer exchange Localmonero.co.
Buy Monero anonymously using LocalMonero.co
LocalMonero is a Hong Kong-based cryptocurrency exchange that was launched in August 2017. Similar to LocalBitcoins, the platform allows users to purchase monero using fiat currencies. However, it differs from Localbitcoins and other traditional platforms by laying emphasis on the privacy of its users.
To begin with, the exchange does not require users to provide ID and address verification. The company also doesn't retain any IP logs and trade chat logs are stored for 180 days only for the purpose of dispute mediation. The logs and any attachments uploaded in the chat are encrypted to prevent unauthorized use. The platform also allows users to buy and sell monero offline at a place of their choosing and is available worldwide.
How to Use the Exchange
Signing up to the platform is free and straightforward with requirements being a username and a password. Users have the option to register using their email address or not. Once a user has logged in he will view a list of people buying and selling XMR and their locations. Currently, there a number of active trades on the platform, indicating there was a need for the platform in the market.
Users can select any of the listed ads showing buy and trade orders and execute trades. It would be advisable to filter the search results using the "buy" and "sell" tab on top of the page by inputting the country, local currency and preferred mode of payment. This way users can concentrate on offers that meet their criteria. Alternatively, if nothing looks appealing you can scroll to the bottom section of any trade and create an ad. For the ad to be visible you need at least 1.000000000000 XMR in your LocalMonero wallet. Advertisers on the platform are charged a 1% fee on any completed trades. The exchange allows users to deposit funds in their accounts through bank transfers or via other conventional means.
Africans seeking to purchase XMR on LocalMonero will find the site flexible as users can contact the buyer or seller directly, request a meetup and most importantly, make use of the variety of payment options like Paypal, cash and even, "cash by mail".
If you buy monero on the exchange the cryptocurrency will appear in your LocalMonero wallet and, thereafter, send it to your personal Monero wallets. The reverse will happen when you want to sell as you have to top up your LocalMonero account with monero from your other wallets. Sending or receiving Monero to your LocalMonero wallet should take about 10-60 minutes.
All online trades are protected by an escrow to ensure both transacting parties fulfill their obligations. Users who have issues with a trade, or payment for the matter, can dispute the trade and it will be resolved in a day or two by the LocalMonero team.
If you want to access LocalMonero while hiding your IP address, you can use Tor or I2P to do so to make your monero purchase anonymous and very hard to trace.
Presently, the price of monero (XMR) is currently at around $90 and the cryptocurrency has a market capitalisation of $1.3 billion. LocalMonero offers a direct and hassle-free way to trade fiat currencies for XMR that is secure and ensures users remain anonymous.
5 Bitcoin Remittance Services Africans Can Use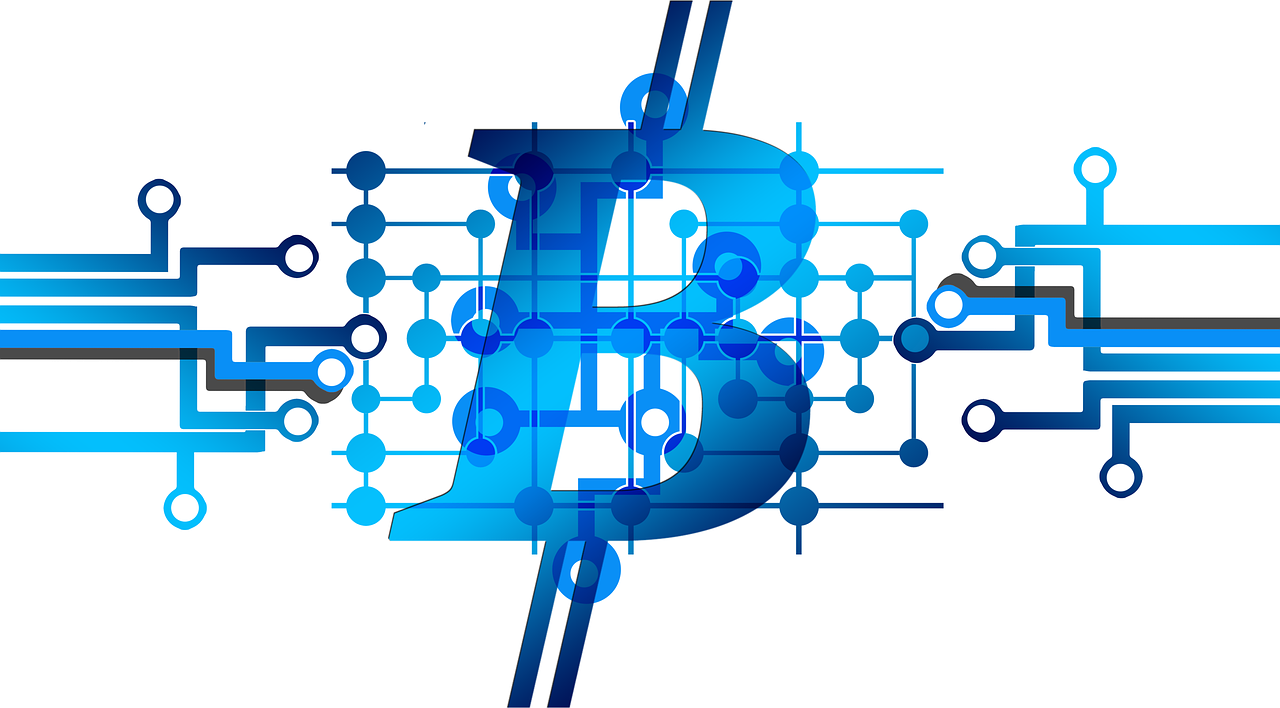 In the past, the international remittances market has been dominated by large money transfer operators such as MoneyGram and Western Union. However, that has begun to change with the entry of bitcoin startups that are evening the playing field. With the rise of cryptocurrencies and the blockchain, companies are now embracing bitcoin and blockchain technology to improve international remittance services.
In this post, you will discover five bitcoin remittance services that are disrupting the status quo of international money transfers in Africa.
Abra
Abra is an app that uses peer-to-peer technology where the money being transferred goes directly to the recipient with no middlemen involved. Users are able to store money in their mobile wallets through debit cards or an Abra teller.
In addition, the user does not require a bank account to sign up for the service, and he/she can transfer money from his mobile device to countries like Morroco, Gambia, Malawi just to name a few. Using Abra, sending and receiving money is free and you can use the app to buy bitcoin directly. You can check which features of Abra's app are available in your country here.
BitPesa
BitPesa allows entrepreneurs in Africa to make cross-border FX payments. Nairobi-headquartered BitPesa provides a platform for African businesses to send and receive international payments using bitcoin as the in-between currency to lower transaction costs, thus reducing users reliance on slow and expensive bank legacy systems.
In addition, the exchange of African currencies with other international currencies makes it a better alternative to the US dollar as a benchmark currency for foreign exchange.
BitSpark
Hong Kong-based BitSpark has created an end-to-end international money transfer platform that uses blockchain technology to facilitate transactions. The company has recently expanded its services to Nigeria, one of the largest remittance markets in the world with $21 billion in remittances received each year.
BitSpark new remittance channel into Nigeria will be 14.4% cheaper than its competitors, thereby offering an excellent blockchain-based alternative to MoneyGram and Western Union for Nigerians.
Remitano
Remitano provides an escrowed peer-to-peer bitcoin marketplace where people can trade bitcoin easily and securely. The platform has a simple user interface and offers many payment methods to make bitcoin purchases. Remitano allows you to deposit and withdraw fiat money from almost anywhere in the world.
What makes Remitano an easy-to-use bitcoin remittance service is that once users receive bitcoin on their Remitano wallets, they can easily convert them into local currency on the peer-to-peer exchange itself.
GeoPay
Geopay is a South African peer-to-peer remittance service that runs on the blockchain and enables people living abroad to remit money across borders. Unlike normal banking systems, the company does not require documentation to facilitate cross-border money transfers.
In addition, there is no bank account involved when sending and receiving money. Withdrawals are made from a network of agents, making it the perfect platform for micro-transactions in different parts of Africa. With a 3 percent transfer fee, the company seeks to offer an affordable option to traditional money transfer services like MoneyGram.
Remittances play a big role in the economies of African countries. However, migrant workers sending money home have had to put up with expensive transfer fees from traditional remittance services. Bitcoin and the blockchain are improving this by lowering the transaction fees and increasing the speed of remittances. There is no doubt this is just the beginning for blockchain-powered remittances in Africa and it will be interesting to see what role they will play in the future.