4 Reasons Why You Should Consider Investing In Bitcoin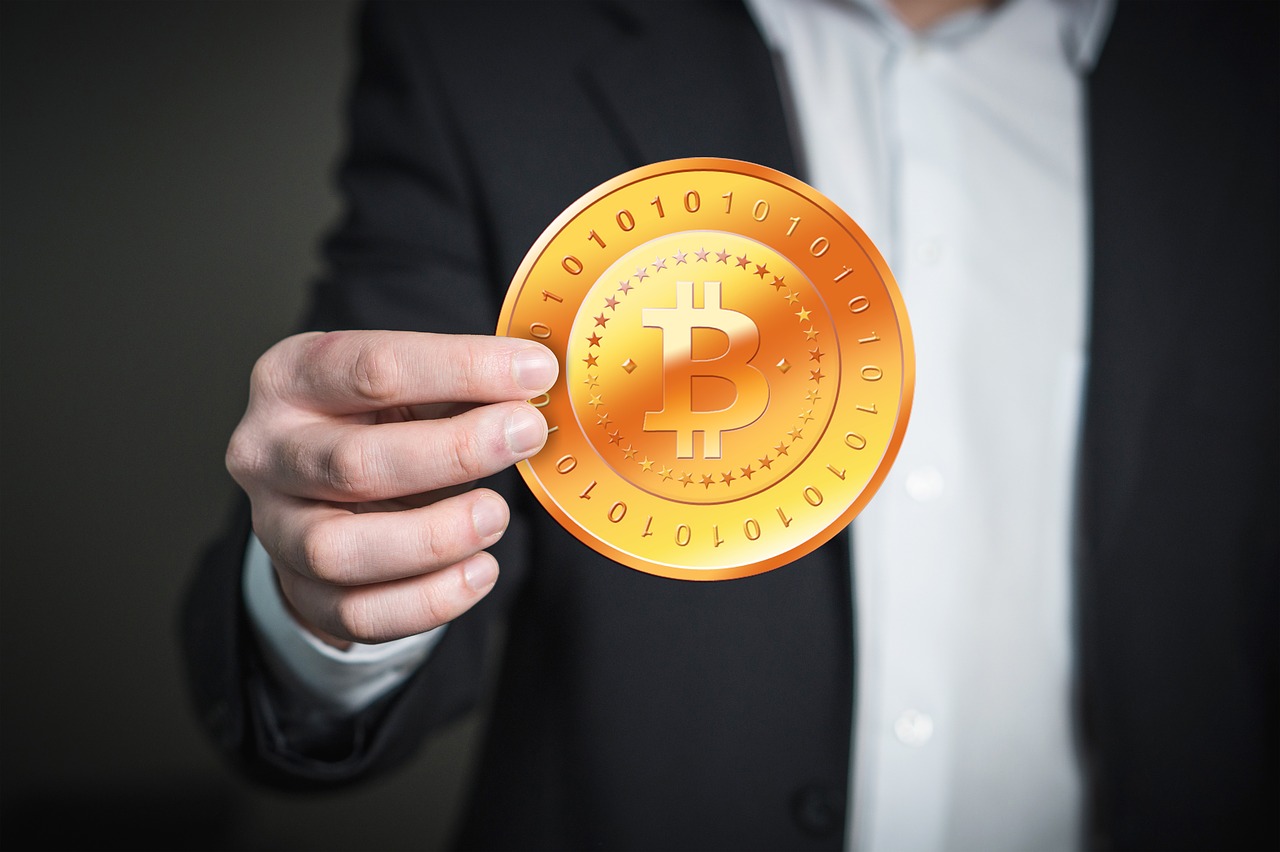 Many individuals that have discovered bitcoin are still hesitant to invest in the digital currency, especially since the value has already increased so much and many believe that it won't go much further. However, the likely scenario is that the value of bitcoin will continue to increase.
In this article, you will find four reasons why you should still consider investing in bitcoin.
1. Bitcoin's Comparatively Low Transaction Costs
The average historic fee for a bitcoin transaction is $1. You need to compare that to the 3%+ transaction fee for using PayPal or Stripe. For this reason, bitcoin adoption is growing among online retailers who can save on fees as well as individuals who send money abroad to friends and family member. Many freelancers have also started accepting bitcoin because they don't have to pay as much of a cut as they would through PayPal. 
2. Central Banks Can't Devalue Your Investment
The Federal Reserve and European Central Bank are constantly manipulating the value of their fiat currencies. Their monetary easing policies can wreak havoc on traditional investments. Since 2010, the Federal Reserve has kept short-term treasury interest rates near 0%. Their market manipulations have kept the stock market elevated, but may be positioning it for a massive drop in the future.
Bitcoin, however, is not regulated nor influenced by a central bank. Also, the supply of bitcoin is fixed, which means that its value is primarily determined by demand. In other words, you don't have to worry about new bitcoins being printed that then drive down the value of the currency as it is often the case with fiat currency. 
3. Value Will Appreciate as More Merchants Accept it
When bitcoin first hit the market, it was seen as a novelty that would never catch on. Today, it is going mainstream faster than even the most optimistic bitcoin fan would have expected.
eBay published a list of over 100 companies that have started taking bitcoin, including major brand names like CheapAir, Helen's Pizza and Home Depot. Many more companies have pledged to start accepting bitcoin in the near future.
As the number of brands accepting bitcoin continues to grow, the value of bitcoin will most likely rise. After all, people will be a lot more likely to buy bitcoins if they can use them for many of their common purchases.
4. Bitcoin May Be Undervalued
Many experts believe that bitcoin may be significantly undervalued. Barry Silbert, founder and CEO of Digital Currency Group, compared the value of bitcoin against gold and suggests that the value of the digital currency is likely to appreciate in the future.
"Bitcoin has all the same attributes of gold in that it's scarce, there's a finite supply, it's fungible, it's highly divisible, it can't be counterfeit," Silbert told Forbes. "But it has one real improvement over gold, which is its utility. Gold is good for jewelry and use in some industrial production processes, but as the price increases, it becomes less useful for both those uses, whereas bitcoin, on the other hand, actually becomes more useful. It becomes more useful as a [money transfer] rail and as a ledger [of financial transactions]."
Civic's Vinny Lingham believes that the price value of bitcoin will hit $3000 by the end of 2017, while Sheba Jafari, Head of Technical Strategy at Goldman Sachs, believes that "there's potential to extend as far as $3,915. It just might take time to get there." 
Kay Van-Petersen, an analyst at Saxo Bank, suggests that the value of bitcoin could even surpass the $100,000 point in ten years time if bitcoin manages to gain a significant share of the global foreign exchange market.
If you are still on the fence about making an investment in bitcoin you should strongly consider the four reasons mentioned in this article as they will likely be key drivers in the future price appreciation of bitcoin.
The Complete List of Blockchain Jobs Platforms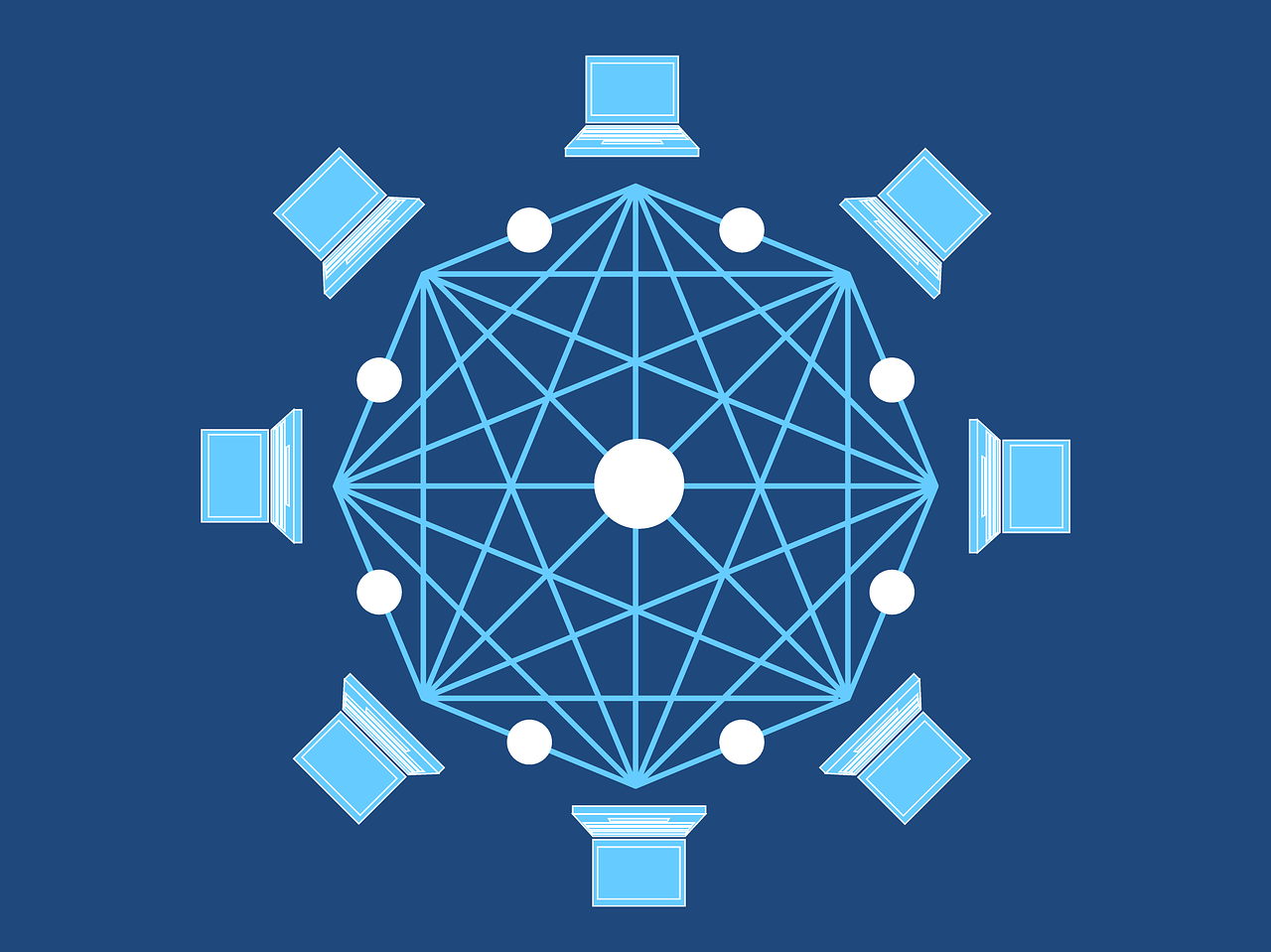 The boom in cryptocurrencies and blockchain technology has created an entirely new industry for which there is now a massive demand for talent. More and more blockchain startups, as well as established companies, are looking to hire both technical and non-technical personnel who have experience in blockchain technology.
According to a report by AngelList, blockchain jobs currently pay 10 to 20 percent more than non-blockchain jobs. Furthermore, blockchain jobs can come with additional benefits such as profit sharing arrangements and the flexibility to work remotely.
In this guide, you will find the complete list of bitcoin and blockchain jobs platforms to help you find employment in this exciting new industry.
Be In Crypto
Be In Crypto is a blockchain jobs site that adds more than 20 jobs from around the world every day. You can easily search for jobs by name and by city. Furthermore, posting jobs on this site is free.
BitGigs
BitGigs is a bitcoin job board where you can sell your services or find a gig that pays in cryptocurrency. BitGigs is somewhat the cryptocurrency equivalent to Fiverr.com as it focuses more on small one-off gigs than freelance or full-time employment.
BitWage Jobs
BitWage Jobs makes job hunting an easy task by emailing you jobs that match your skills. What's more, recruiters can directly send you jobs that match your skills and interests. Alternatively, you can search through the platform's job listing. BitWage jobs specialises in remote jobs.
Blockchain Headhunter
Blockchain Headhunter is a jobs platform where employers can find top blockchain professionals. Getting a job is as easy as submitting your CV and waiting for the site to match you with the right job vacancies. You can also browse through the jobs posted to find your dream blockchain job.
BlockchainDevJobs
BlockchainDevJobs is a jobs platform created for blockchain developers. Simply browse through the platform's job listing to find a job that might suit you.
BlockchainJobs.co
Blockchainjobs.co helps developers to discover blockchain jobs with great companies. To use this platform, sign up for an account then browse the job vacancies listed.
BlockchainJobs.co.uk
BlockchainJobs.co.uk is a jobs platform that gives the UK blockchain community a chance to grow. Blockchain professionals can discover lots of employment opportunities from the vacancies listed.
BlockchainJobz
BlockchainJobz offers more than 700 technical and non-technical blockchain jobs. Some of the companies that post job openings on this platform include Provenance, Consesys, and R3. BlockchainJobz posts job openings in cities such as San Francisco, New York, London, Tel Aviv, Singapore, and Berlin.
Blocktribe
Blocktribe is a job site where you can find remote, contract, and permanent blockchain jobs. Some of the employers that post their jobs on this platform include Abra, Coinbase, and Blockchain Developers Inc. Blocktribe also allows recruiters to post jobs on behalf of clients. Some of the employers that post job opportunities on this site indicate the salaries on offer.
Coinality
Coinality is a jobs platform that helps freelancers find employers. The platform pays freelancers in bitcoin, dogecoin, and litecoin. You can access full-time or one-time blockchain jobs and negotiate the pay independently with the employer.
Crypto Jobs List
Crypto Jobs List has a blockchain jobs board for blockchain engineers, cryptographers, and developers and is one of the most professionally run blockchain job portals.
Cryptogrind
Cryptogrind is a job site where freelancers are paid in bitcoin. Simply sign up for an account to find a blockchain job that pays in crypto.
Cryptojobs
Cryptojobs is a platform that posts blockchain jobs from around the world. Job types on this site range from full-time to contract-based. Moreover, this platform is suitable for anyone seeking remote blockchain jobs. Some of the employers with job postings on this site are Decentral, ChainBytes LLC, and Salus Alpha.
CryptoJobsMarket
Cryptojobsmarket gives people with tech skills a chance to find jobs in the crypto space. Presently, the site has 285 jobs from 23 companies. Creating an account on this platform is free for both job hunters and recruiters.
ETHLance
Ethlance is the first decentralised online job marketplace that allows employers and freelancers to link up through the Ethereum blockchain at zero cost. While hiring platforms like UpWork charge a high service fee, Ethlance users are only required to pay the 'gas fees' that meet the cost of running transactions on the Ethereum blockchain.
Job in Chain
JobinChain is a platform where blockchain developers can find industry-specific jobs. The jobs posted on this platform are from different cities around the world. Additionally, you can find partially remote and fully remote jobs.
Reddit Crypto Job Threads  
Aside from dedicated blockchain jobs portal, you can also find cryptocurrency-related jobs on dedicated Reddit threads such as r/Jobs4Crypto and /r/Jobs4Bitcoins. Since it is Reddit and not a jobs platform, there is little to no quality control covering the jobs posted. Hence, caution is advised. Having said that, you can regularly find a few gems on there so have a look if you are searching for a job in crypto.
XBTFreelancer
XBTFreelancer is a jobs platform where freelancers can find blockchain projects. On this platform, freelancers are paid in bitcoin. XBTFreelancer has a built-in escrow service that ensures risk-free transactions and a positive user experience.
Aside from the above-listed dedicated cryptocurrency jobs platforms, there are also several established job portals and freelancer platforms that offer blockchain job opportunities such as LinkedIn, UpWork, AngelList, Indeed, and Freelancer.com.
How to Buy Bitcoin in Nigeria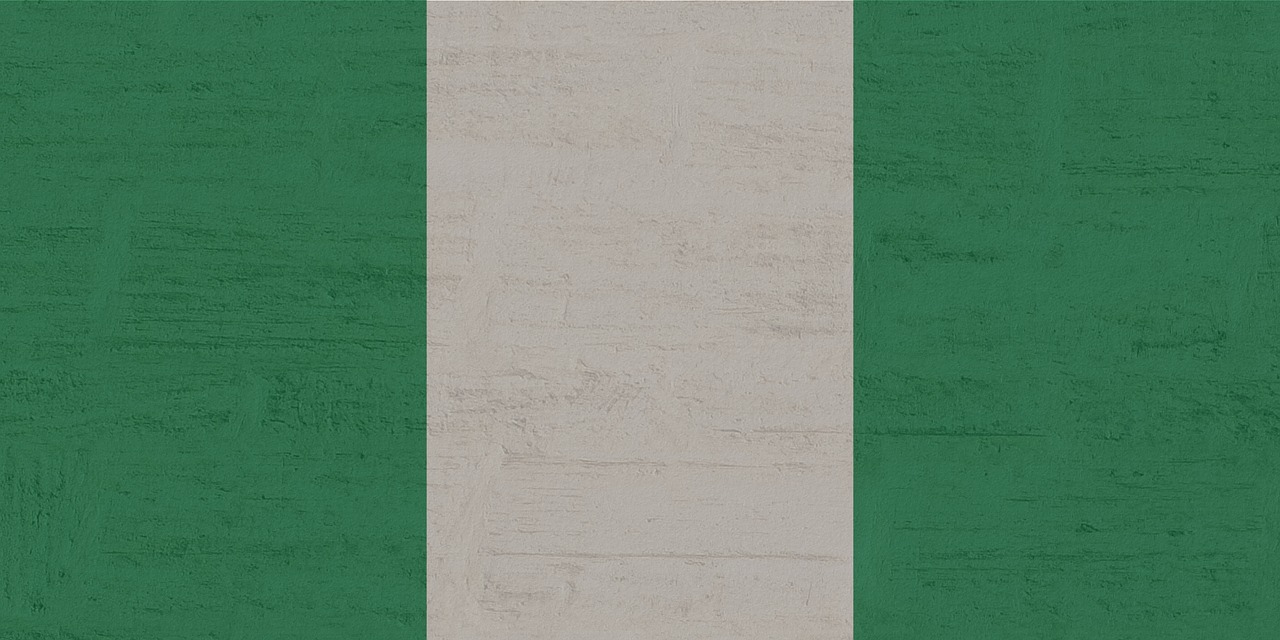 Nigeria is home to one of Africa's leading bitcoin economies and has emerged as one of the most active digital currency trading hubs on the continent. In Nigeria, you can find bitcoin startups, digital currency exchanges, meetups, conferences, and a continuously rising demand for bitcoin.
Unlike in many African countries, where bitcoin trading is often limited to Whatsapp groups and social media networks, Nigeria has a multitude of exchanges where locals can buy bitcoin with nairas.
In this article, you will discover the most active and most secure digital currency exchanges you can use to buy bitcoin in Nigeria.
NairaEx
NairaEx is one of the most reliable and longest standing bitcoin exchanges in Nigeria. The exchange was founded in 2015 and is simple and easy to navigate with an inbuilt real-time exchange rate of bitcoin to naira.
Buying bitcoin on NairaEx is very simple. All you have to do is sign up to NairaEx, get verified by uploading a valid identity card, deposit money using a bank transfer or PerfectMoney, and proceed to place a buy order. Upon confirmation of your order, the transaction will be initiated and once it has been completed your account will be funded with the bitcoin you just bought.  
ICE3X
The South African digital currency exchange ICE3X recently opened its doors in Nigeria giving Nigerians an opportunity to buy bitcoin, litecoin, and ether using nairas through the use of the VoguePay payment processor.
To buy bitcoin from ICE3X, you will need to first create an account on ICE3X and fill out the form with your personal details. Once signed up, you will receive an email to verify your account. To fund your ICE3X account with your nairas, you will need to login to your newly created ice3X account, proceed to the DEPOSIT/WITHDRAW tab in the menu bar to make a deposit using your newly created VoguePay wallet (you can get more info here on how to set up a VoguePay wallet).
After successfully funding your account, you can proceed to place a buy order following these simple steps:
To buy bitcoin, click on the naira balance in the deposit/withdraw section of your ICE3X account.

Click on the trading tab in the blue menu at the top and click on the bitcoin tab.

Enter how many bitcoins or fraction of bitcoin you wish to buy.

Enter your buying price (the current bitcoin rate sale price is on the exchange by default, but you can enter any price you want).

Your total order slip including your commission will then be shown.

Review your transaction and click on the buy tab underneath to execute your order.
Remitano
Remitano is a peer-to-peer exchange that has recently entered the African market. The platform is experiencing rapid growth in Nigeria due to its fast, safe and reliable nature.
On Remitano, users can easily buy or sell bitcoin using a range of different payment methods. As a way of protecting both the buyer and seller, Remitano offers an escrow service. This is where the seller transfers the amount of bitcoin the buyer wants to a locked Remitano account. The buyer then sends the payment to the seller with no fear of not receiving the paid for bitcoin. Similar to LocalBitcoins.com, Remitano also displays its list of sellers based on their transaction history.
In order for you to buy bitcoin, you have to create an account on Remitano.com and then proceed to the homepage and click on the buy button. After keying in your desired volume and bitcoin address, a list of top sellers will be listed below depending on the rating. You will then click on any seller you wish and proceed to make payment. After successfully making your payment, Remitano will then release the funds to the seller and you receive your bitcoin. 
LocalBitcoins
LocalBitcoins.com is a global peer-to-peer bitcoin trading platform. It is a marketplace that helps connect buyers or sellers from different places around the world.
The platform allows users to create buy or sell advertisement with the prices they want to trade at. The exchange platform rates sellers based on their past transactions. As a way of protecting both parties, LocalBitcoins acts as an escrow and has a customer support team ready to help in case of any issues that may arise during a transaction. 
To buy bitcoin on LocalBitcoins exchange, you need to create an account on the platform, verify your identity, click on any seller on the homepage that is willing to sell you bitcoin at a price you feel comfortable with and a payment method that works for you. 
After clicking on the 'buy' button, you will be given details of the transaction including the seller's terms and conditions. You can choose whether or not to proceed with the particular buyer depending on how comfortable you are with these terms.
To execute a trade, type in the blue box how much bitcoin you want in naira and also add a message to the seller after which you click on the 'send trade request' button. Once the payment has been made, click on the 'I have paid' button and you will receive your bitcoin on your LocalBitcoins wallet within minutes.
Paxful
Paxful is a peer-to-peer bitcoin marketplace that has gained substantial popularity in Nigeria.
To buy bitcoin on paxful.com, first, you need to click on the 'buy bitcoin' option in the top menu bar. Then you enter the naira amount of bitcoin you intend to purchase and select the payment method you would like to use.
After selecting a way to pay, you click on the 'search' button to get a list of sellers who are willing to sell you the amount of bitcoin you requested and are also inclined to your payment method.
Just like on LocalBitcoins, the reputations of sellers are scored and it is highly advisable that you select buyers with high reputation to deal with. You then select a seller and begin your purchase order.The trade details will then pop-up on the left-side of the screen and a chat box on the right side of the screen where you can chat with the seller so you can both track the stages of transaction execution.
Once the trade is completed you will receive your bitcoin on your Paxful wallet.
Luno
Luno, an online bitcoin exchange and wallet provider, is one of the most widely used bitcoin exchange platforms in Nigeria. Luno offers a free bitcoin wallet that comes with an inbuilt buy and sell feature that enables customers to buy or sell bitcoin directly from within their Luno wallet. It is designed in such a way that newcomers to bitcoin can easily use the wallet.
To buy bitcoin from Luno, you need to first and foremost;
Create an account by signing up at

Luno.com

Verify your identity by uploading a valid identity card

Proceed to deposit money to your account using any of the various payment options available.
Buying bitcoin from Luno comes in two ways;
Instant buy or sell (recommended for beginners), which allows users to buy or sell bitcoin either from the Luno wallet or from the website.

Exchange orders (for advanced or experienced users), which is a little bit more technical as it involves placing an order on the exchange at a specific price and waiting for it to get matched.
Bitkoin.Africa
Bitkoin.Africa is a new Nigeria-based peer-to-peer exchange that allows Nigerian bitcoin users to buy and sell bitcoin from and to one another in a similar manner as on LocalBitcoins or Paxful.
The new exchange was launched in October 2017 and has since seen substantial user uptake in Nigeria.
Naira4Dollar
The exchange platform is one of the oldest e-currency platforms in the country with several shop outlets across the country. If you are looking for a place to buy bitcoin offline, then Naira4Dollar is that place. To know any of their offline shops closer to you visit Naira4Dollar.com.
However, you can also make use of their service online where you can purchase bitcoin using various payment methods.
NGExchanger
Port Harcout-based NGExchanger is another e-currency exchange that is well known in Nigeria and specialises in the buying and selling of bitcoin.
To buy bitcoin from the platform, you will need to create an account and get the account verified by uploading a valid ID card. However, you can still buy bitcoin without having a verified account. In such instances, you will need to have a funding limit of $1000 per day with the minimum buying amount being $10. Follow these simple steps to buy bitcoin on NGExchanger:
After registration, login to your account and click on buy

Select the e-currency account type you want to buy (in this case click on bitcoin)

Input the desired volume of bitcoin you want to buy in US Dollars

Enter your bitcoin wallet address

After clicking on the proceed button, a payment invoice will be generated with a transaction number. Make payment to the bank details of NGExchanger that will be displayed and include the transaction number in your payment invoice.

After successful payment, click on confirm to record and save the transaction. Once the payment is received, your bitcoin address will be funded and a message sent to your email confirming that.
There are also other local e-money exchange platforms that allow you to buy bitcoin such as Instant Gold Nigeria, Nigeria Gold Exchange and CryptoMart.
However, when it comes to buying bitcoin, it is advisable to use well-known established exchanges such as Paxful, LocalBitcoins, NairaEx, ICE3X, and Luno as they offer the most secure buying options.
The State of Bitcoin Regulation in Africa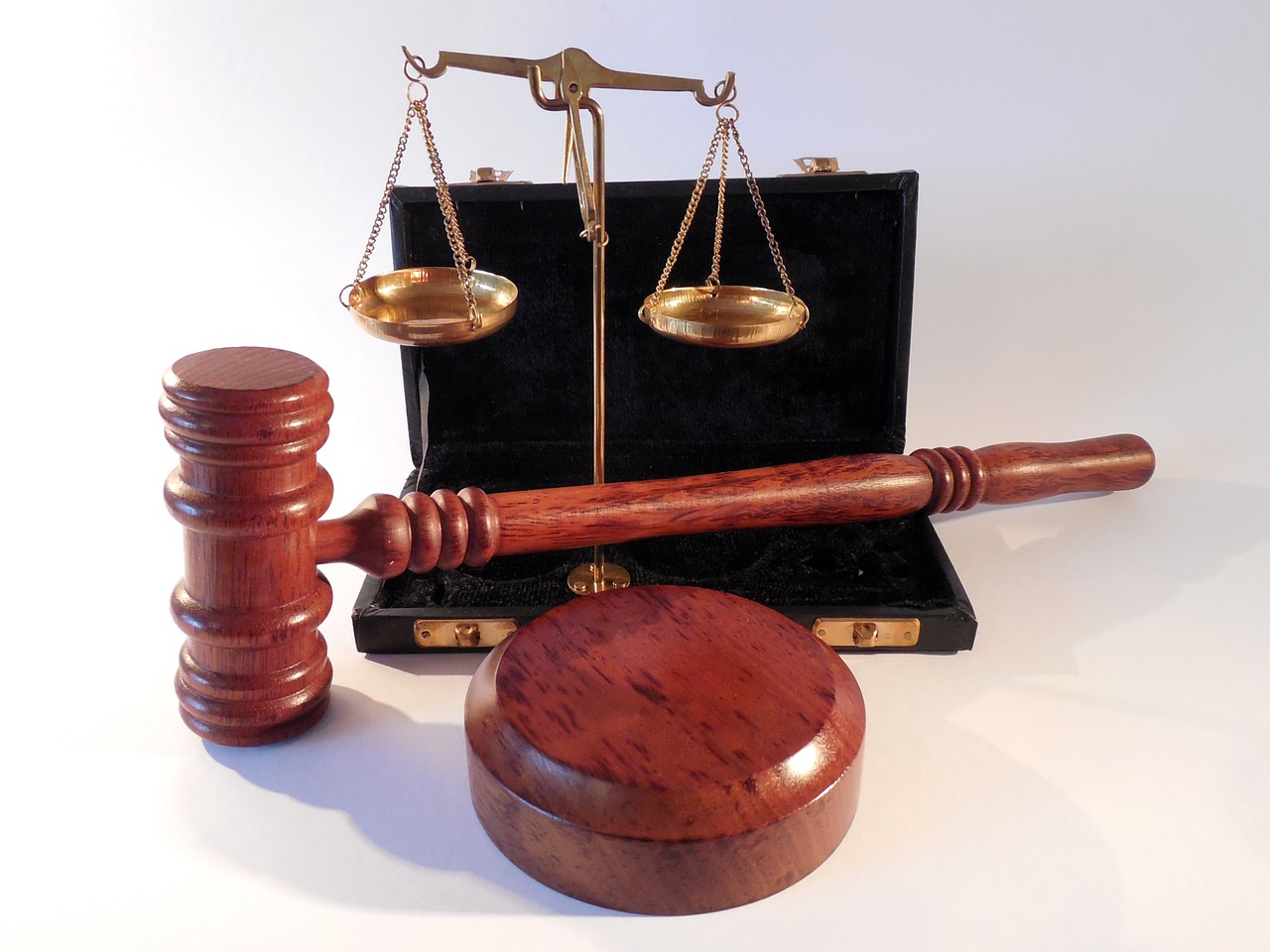 The legal status of bitcoin varies from one country to another and is mostly undefined or under review in most parts of the world. While some African central banks have explicitly banned or restricted its use, others have allowed it or have simply not issued any statement or regulations covering digital currencies.
In this guide, you will find a list of financial regulators in Africa that have made statements or issued regulations for the use of bitcoin and other decentralised cryptocurrencies within its borders.
Kenya
Kenyan Central Bank is not a Fan of Bitcoin
In 2015, the Central Bank of Kenya (CBK) issued a public notice warning against the use of bitcoin citing the lack of regulations to govern its use. The CBK proceeded to send out a circular to local banks instructing them not to provide services to bitcoin startups.
However, the CBK's stance seemed to have little impact on Kenyans appetite for bitcoin with the country being ranked third in Africa when it came to trading volumes at local exchanges such as Localbitcoins. Also, things seem to be looking up with a number of public and private entities now experimenting with blockchain technology.
In addition, some financial regulators seem to differ with CBK's stance, such as the country's financial market regulator, the Capital Markets Authority (CMA). The CMA announced plans in April 2017 to organise forums for fintech and cryptocurrency players to discuss the state of regulations and challenges it poses to their activities. It is also worth noting the Kenyan government and World Bank announced their intention to partner in using blockchain technology to sell government bonds earlier this year.
South Africa
South African Reserve Bank is Open to Digital Currencies
The South African market regulator was the first to warn against the use of bitcoin in Africa saying it wasn't a legal tender. The South African Reserve bank (SARB) argued in a December 2014 public notice that while cryptocurrencies and their underlying technologies had the potential to facilitate faster transactions, efficiency and reduce payment costs, they could also, "simultaneously provide a platform for, inter alia, money laundering and the financing of terrorism, and introduce a new set of risks to consumers as DCVCs (cryptocurrencies) are susceptible to misuse and at the very worst, have the ability to disrupt the financial system."
Having said that, in August 2016, the SARB softened its stance on digital currencies with the Reserve Bank Governor, Lesetja Kganyago hinting the bank was open to cryptocurrencies. In July 2017, the SARB indicated plans to test regulations related to bitcoin and other digital currencies and selected Bankymoon, a blockchain solutions provider for its first sandbox trial run.
The Reserve Bank had already announced its intention to undertake its own research about blockchain technology's feasibility in South Africa. However, according to an ITWeb report, the deputy governor of the SARB, Francis Groepe indicated at an August 2017 conference in Johannesburg,
"For the central bank to issue virtual currencies or cryptocurrencies in an open system will be too risky for us. This is something we really need to think about."
Nigeria
The Central Bank of Nigeria is Open to Digital Currencies
The Central Bank of Nigeria (CBN) is notorious for currency controls and so it came as no surprise when it informed the public to be wary of speculating in bitcoin and other cryptocurrencies. The January 2017 directive caused uncertainty in the local bitcoin community, which is among the largest in Africa, with trading volumes on the P2P marketplace Localbitcoins showing an average of $3.2 million worth of trades being conducted every week.
Having said that, the CBN has shifted its position and is now researching blockchain technology and its possible applications in various industries. The regulator has also allocated personnel and resources to work on a whitepaper on digital currencies and its underlying technologies.
Many people in Nigeria view bitcoin as the alternative to hedge their wealth against currency losses, brought about by the constant depreciation of the local currency, the naira.
Speaking at a recent cryptocurrency conference in Lagos, CBN deputy director, Musa Jimoh said,
"[The CBN] cannot stop the tide of waves generated by the blockchain technology and its derivatives. Currently, we have taken measures to create four departments in the institution that are looking forward to harmonising the white paper on cryptocurrency."
Uganda
The Bank of Uganda warns against Cryptocurrencies
The Bank of Uganda sent out a strong statement cautioning investors against MLM schemes such as OneCoin, which was promising people high returns if they invested in the scheme.
The bank also warned against the use of digital currencies indicating there was lack of consumer protections or a regulatory framework to govern their use. As of the time of writing this article, the central bank's position remains unchanged despite a growing bitcoin presence in the country.
Namibia
The Bank of Namibia bans Bitcoin for Commercial Purposes
In August 2015, the Central Bank of Namibia issued a statement saying that it did not support the use of digital currencies and users did so at their own risk. Similar to Kenya and other jurisdictions, the bank cited the lack of regulatory oversight as being its biggest concern with a promise to clarify its position in the future.
In September 2017, the bank proceeded to officially ban the use of bitcoin or other cryptocurrencies in the country. The directive was contained in a nine-page position paper which cited risks such as money laundering, legal, credit and operational risks as threats to Namibian users.  However, recognising the potential of blockchain technology and its possible application in various sectors, the Namibian Central bank acknowledged the need for further research stating, "the current position of the Bank may be amended and/or supplemented, should a need arise."
Cameroon
Cameroon Still Undecided on Bitcoin
Presently, bitcoin traders and startups operating in Cameroon do not fall under regulatory oversight as the Central African Central Bank is yet to release specific guidance on the use of digital currencies. This means Cameroonians can purchase, hold or use bitcoin until specific guidance by the market regulator is issued.
The government has previously tested a cryptocurrency called Trest in 2015, which shows the country could be open to cryptocurrency solutions given its largely underbanked population.
Egypt
The Central Bank of Egypt Rejects Bitcoin Use
Bitcoin and other cryptocurrencies are not officially recognised by the Egyptian Central Bank and trading them for fiat currencies is thus not authorised. In July 2017, the deputy governor of the Egyptian Central Bank, Mr Gamel Negm, responding to rumours that the bank was looking to officially adopt cryptocurrencies, insisted the bank only recognises official currencies and would not accept any digital currencies.
Mauritius
State Bank of Mauritius is Receptive to Cryptocurrencies
The island nation is aiming to become a leading hub for blockchain companies and serve as a gateway to African and Asian markets. Setting up this 'Silicon Corridor', which will be known as the Ethereum Island, is a collaborative effort between local authorities and blockchain-based companies.
Already, the country's second-largest bank, State Bank of Mauritius (SBM) has partnered with Secured Automated Lending Technology (SALT) to allow its clients to use bitcoin or ether as a guarantee for loans. However, this was not always the case with recognition of cryptocurrencies in the country. Previously, in December 2013 the Bank of Mauritius warned the public about risks associated with the use of bitcoin. It appears the Bank reversed its position in light of the island nations ambitions to cement its position as a breeding ground for blockchain solutions.
Swaziland
Swaziland Central Bank is Studying Cryptocurrencies
Swaziland is among the few African countries that is actively researching cryptocurrencies and their potential applications. Swaziland Central Bank Governor, Majozi Sithole, disclosed the bank was looking at potential case studies, at the Swaziland Economic Conference (SEC 2017). Speaking to the Swazi Observer, the Chief Banker said,
"It may not be wise to dismiss virtual currencies, and as the CBS we are learning, and we want to accept and support innovation. If this is innovation, we do not want to stifle it. We want to learn more about it."
Currently, cryptocurrencies like bitcoin remain unregulated in the country and Sithole cautioned traders on local exchanges to be careful as the Central Bank seeks opinions of experts on the issue.
Algeria
Algeria Plans to Ban Bitcoin and Other Cryptocurrencies
Bitcoin use, for the most part, has been undefined under the law in Algeria. However, a new 2018 Finance Bill being considered at the National's People Congress (NPC) will make it unlawful to possess bitcoins or use it for transactions. The government aims to establish stricter control over cryptocurrencies, and its perceived dangers such as money laundering or tax evasion due to the pseudo-anonymity it guarantees its users.
Article 113 of the Finance Bill states,
"The purchase, sale, use and holding of the so-called virtual currency is prohibited. The virtual currency is the one used by Internet users through the web. It is characterized by the absence of physical support such as coins, banknotes, payments by check or bank cards. […] Any violation of this provision is punished in accordance with the laws and regulations in force."
The document also recognises that cryptocurrencies such as bitcoin have no central authority, and presently escape any regulations or control by the state. This means bitcoin users in Algeria can still go about their activities until tighter restrictions are put in place.
Zimbabwe
Reserve Bank of Zimbabwe Remains skeptical about Bitcoin
Bitcoin adoption in the Southern African country is among the highest in Africa buoyed by hyperinflation, weak local currency and limited access to financial services. This has resulted in Zimbabweans moving to local exchanges to trade for bitcoins, which are immune from inflation, and thus allow them to protect their savings.
The Reserve Bank of Zimbabwe (RBZ) has not officially permitted the use of bitcoin. In July 2016, the RBZ's Director of National Payments, Josephat Mutepfa, warned Zimbabweans about the risks associated with bitcoin while speaking at a conference. He asserted that while they were a number of bitcoin initiatives in the country offering specific services, the central bank was yet to devise regulations for use of cryptocurrencies.
Recently, Reserve Bank of Zimbabwe director and registrar of banking institutions, Norman Mataruka, stated that the use of bitcoin is illegal in Zimbabwe. However, no actual regulations have been issued by the RBZ and no laws have been passed covering digital currencies in Zimbabwe.
Morocco
Regulators in Morocco Declare Bitcoin to be Illegal
The central bank of Morocco, Bank Al-Maghrib and the country's Foreign exchange office, issued a joint statement on November 20, 2017, informing the public that transacting in cryptocurrencies such as bitcoin is now considered illegal. According to the statement, transactions in digital currencies such as bitcoin, ether and others will constitute a violation of the country's exchange regulations.
The two regulators point to the risks involved in using digital currencies for transactions as their reason for the directive. They further state,
"As a hidden payment system that is not backed by a financial institution, the use of virtual currencies entails significant risks for their users."
This comes at a time when the demand for bitcoin in Morocco has been growing steadily for the past one and half years evident from trading volumes on the bitcoin exchange, Localbitcoins. But while the ban is a blow to bitcoin adoption in the country, it will be hard to control the cryptocurrency given its pseudo-anonymous and censorship-resistant nature.
Rest of Africa
Bitcoin regulation in the rest of Africa is essentially uncharted territory as regulators are still coming to terms with how best they can assimilate decentralised digital currencies into their economic structures without potentially destabilising their economies.
Ultimately, the challenge will be to come up with a regulatory framework that protects consumers against harmful activities and promotes cryptocurrency-based innovation. For now, bitcoin is largely unregulated and, therefore, de facto legal to use in the majority of African countries.