Mauritius Aims To Become 'Ethereum Island'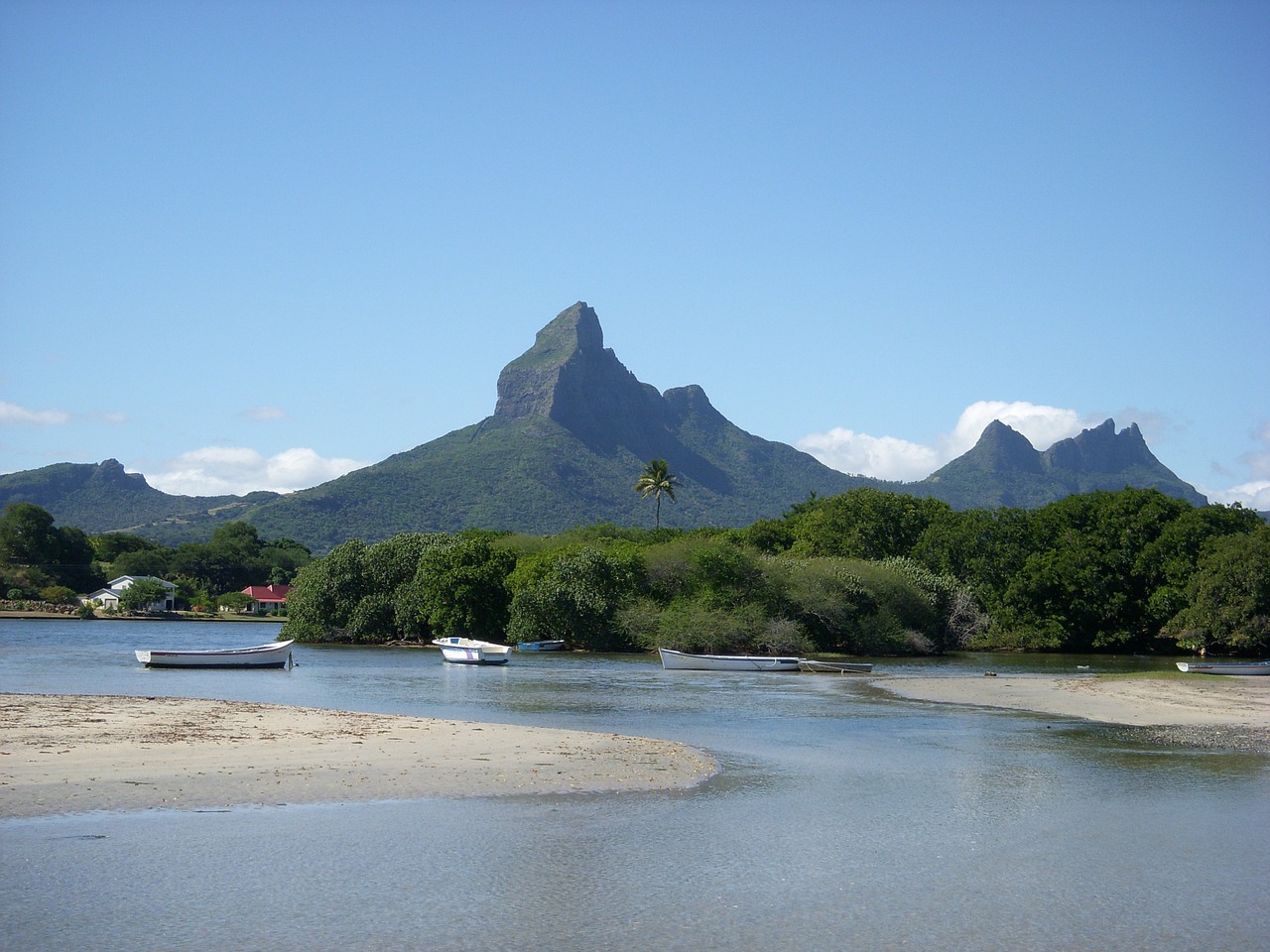 The island nation of Mauritius is set to partner with New York-based Ethereum startup ConsenSys to create a blockchain technology hub called the 'Ethereum Island.' This will assist blockchain innovators and entrepreneurs develop their ideas and serve as a gateway to African and Asian markets. The country aims to boost its local economy and establish itself as a serious player when it comes to blockchain technology.
Blockchain Hub of the Indian Ocean
Located 700 miles off the Madagascar coast, Mauritius is widely recognised as an offshore financial hub. The nation is looking to become a centre for some of the brightest tech minds and organisations from Silicon Valley and other innovation hubs. This new 'Silicon Corridor' will be aided by Mauritius' ability to adopt new technologies and tools quicker due to its small size and flexible regulatory climate.
James Duchenne, a managing partner at Sutton Stone in an interview for Business Magazine, touched on the opportunity blockchain technology presents to the island nation. He says,
"I think we're living at a time of significant technological change that presents opportunities for Mauritius and its people. Some examples of new technologies are virtual reality, 3D printing, augmented reality and chief amongst them, the blockchain, which has already started to, and will affect, virtually every industry. With the right framework and timing, Mauritius has the ability to provide the landscape for its workforce to acquire the knowledge required to boost its economy as a world-class, innovation-driven destination."
Executing the Plan
The collaboration will see ConsenSys present and create the basis of a blockchain ecosystem with a process for digital registration and verification, and a decentralized information system. This way entrepreneurs, developers and regulators can develop new services and applications on the blockchain, ensuring its continuity. For the plan to work the company may have to develop a local talent pool for the new ecosystem. One human capital tactic they can adopt is a Mauritian ConsenSys Academy, similar to the Dubai version launched in May 2017.
The new venture will have a number of benefits for Mauritius including employment opportunities and economic prosperity. "We are working to take our economy to another level, and these kinds of technologies are very important in our strategy," the head of technology, innovation and services at the Board of Investment Mauritius, Atma Narasiah said.
Mauritius has a well-established finance, information, and communication technology sector, together with good infrastructure and quality education, making it an excellent destination for investors and entrepreneurs in the blockchain space. Furthermore, the island nation plans to roll out free Wi-Fi and connect every residence to fibre optic connections, in a bid to woo technology investors.
Regulatory waiver
The nation also issued an open invitation for innovators in 2016 to participate in its Regulatory Sandbox License. This license enables companies in the financial, medical and communication fields to operate freely despite the lack of a formal licensing or legislative framework.
Also, this month, the ConsenSys team met with the Bank of Mauritius, the Nations Board of Investment and other public and private sector officials to discuss their shared vision of making the 'Ethereum island' a reality.
"Blockchain is one of these technologies we want to drive. We see a window of opportunity here to be able to leapfrog others," Narasiah added.
Zimbabwean Exchange Golix Adds Ether and Bitcoin Gold to its Trading Platform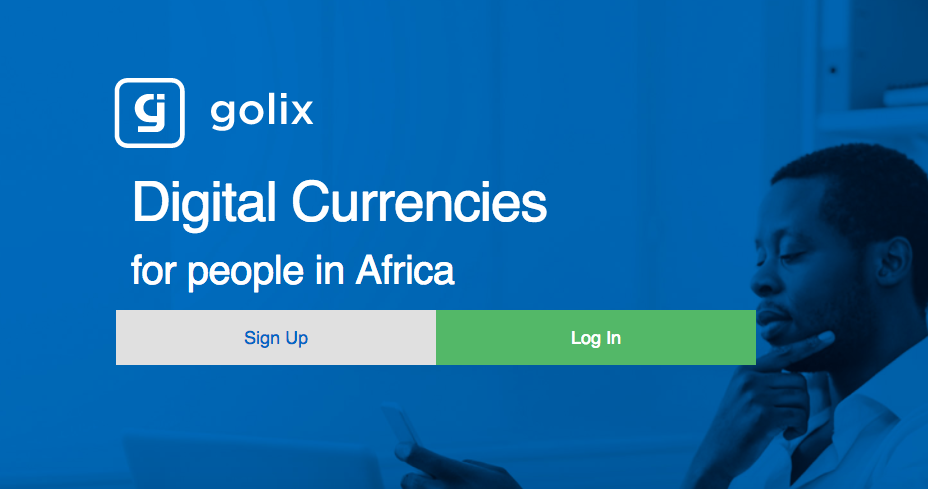 While Zimbabwe has had its fair share of political woes this year, the adoption of cryptocurrencies in the Southern African country has continued to grow. This is evident by the increasing trading volumes on its local bitcoin exchange Golix.
In a bid to boost cryptocurrency adoption in the Southern Africa nation, Golix – Zimbabwe's only local cryptocurrency exchange platform – has added bitcoin gold (BTG) and ether (ETH) to its trading platform. This brings the total number of digital currencies on the exchange to six.
In an interview with The Financial Gazette, Golix's Growth Manager, Panashe Tapera said,
"It is our belief that digital currency will form the basis of the future of finance, our mission at Golix is to bring digital currencies to everyone in Africa."
While adding Ethereum's ether is a good move considering that it tops the charts on the top ten altcoins and is popular, the case might be different for bitcoin gold.
Bitcoin Gold's Existence
The key reason for the creation of bitcoin gold was to decentralise bitcoin mining. Bitcoin gold came to be after an October bitcoin hard fork.
A hard fork is an irreversible blockchain split that occurs when there is a software upgrade that is enforced but is not supported by a segment of the network. Whenever a fork happens, a different form of bitcoin is created. In 2017, bitcoin experienced two hard forks.
Although by market cap it is a top ten cryptocurrency, bitcoin gold is not as popular as bitcoin or Ethereum globally. While the move by Golix is a smart decision and is aligned to their goal 'to bring digital currencies to everyone in Africa', the question on whether the demand for bitcoin gold will soar in Zimbabwe or not, is yet to be seen.
With about 70 percent of the population in Zimbabwe unbanked and looking at digital currencies as an alternative form of investment and a way of regaining financial control, the central bank of Zimbabwe still considers bitcoin illegal due to its lack of a legal framework.
As Golix continues to make efforts to push for adoption of cryptocurrencies, it is only a matter of time before the impact will be felt in Zimbabwe and in Africa.
Monero Miner CoinHive Has Become 6th Most Popular Malware in Circulation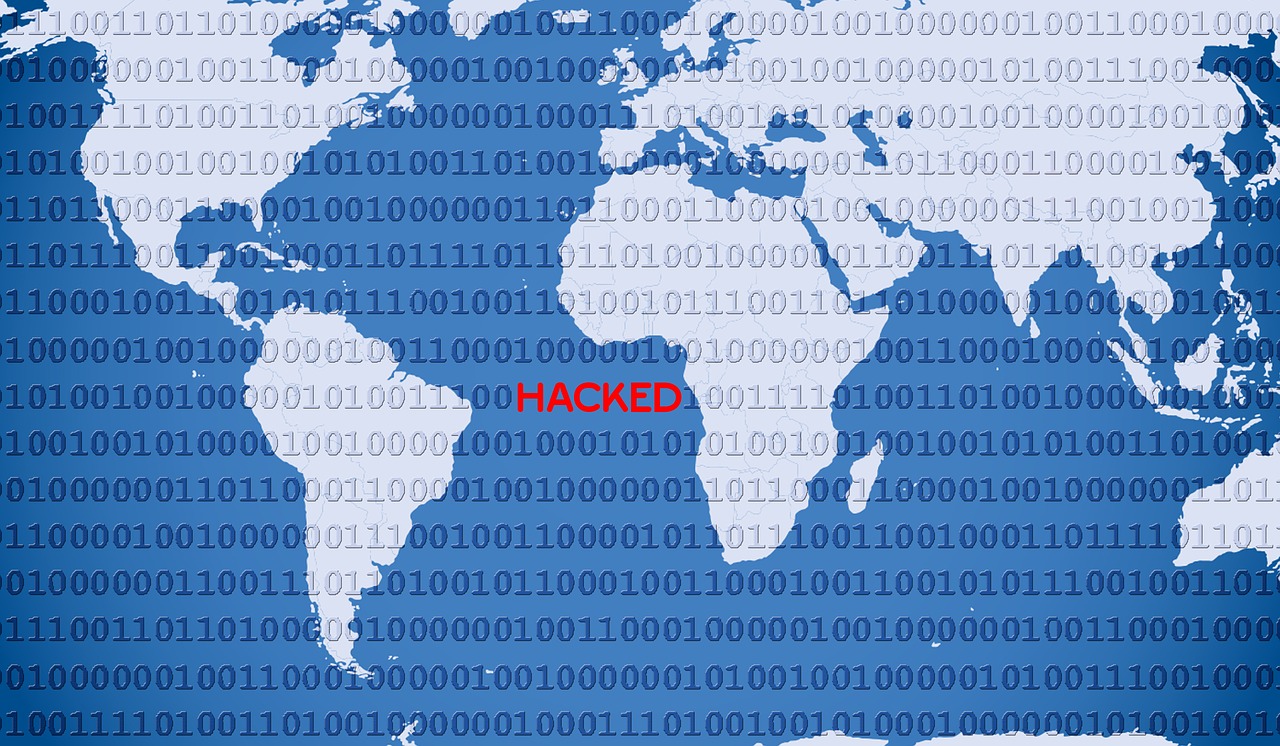 Check Point Software, a cyber security solutions provider, has affirmed that there is an increased threat from cryptocurrency mining malware.
Since October, CoinHive has become the sixth most popular malware, according to the latest Global Threat Impact Index report released by Check Point Software. CoinHive is a JavaScript program that can be embedded on websites and used to mine anonymous cryptocurrency monero (XMR).
The Threat Intelligence Group Manager at Check Point, Maya Horowitz, stated in a press release that the rise of mining malware like CoinHive shows the "need for advanced threat prevention technologies" to limit such practices and protect people from cyber criminals.
"The emergence of Seamless and CoinHive once again highlights the need for advanced threat prevention technologies in securing networks against cyber-criminals. Crypto mining is a new, silent, yet significant actor in the threat landscape, allowing threat actors to make significant revenues while victims' endpoints and networks suffer from latency and decreased performance," Horowitz said.
How CoinHive Works
CoinHive works by running the JavaScript code that mines Monero on specific websites using the processing power of a visitor's browser. Although this is a win-win situation for both the website owner and CoinHive – as each keeps a portion of the mined amount – the situation is different for the website visitor. This is because users have no idea that their processors are being used to mine monero and it slows down the computers.
Even though CoinHive is an authentic company, its cryptic method of operation makes it susceptible to abuse by spiteful threat actors.
While crypto mining has not gained lots of visibility and fame like other malware such as ransomware, this report by Check Point Software is a clear indication that it is rapidly growing. One thing that makes cryptocurrency mining attractive is the fact that it is non-intrusive and secretive. It, however, results in latency and decreased performance even though users are unlikely to pinpoint CoinHive as the cause.
Crypto mining is a great way for miners to make a profit as each code that runs on a web user's processing unit becomes the attacker's personal cryptocurrency miner.
How to Protect Yourself from CoinHive
Even as CoinHive grows in use, users need to be worried about the other three cryptocurrency miners that topped the index: Rough Ted, Locky, and Seamless.
It is important that website users protect themselves from CoinHive and other cryptocurrency malware miners. The easiest way is by blocking JavaScript-based applications from running on your web browser. This comes in handy since CoinHive uses a JavaScript code.
Users can also make regular software updates on their browsers. This will not only decrease the risks of cryptocurrency malware but other malware as well.
Lastly, users need to get an anti-virus security solution, such as Malware Bytes, that can detect and protect malicious URLs and files.
How To Buy Monero (XMR) on LocalMonero.co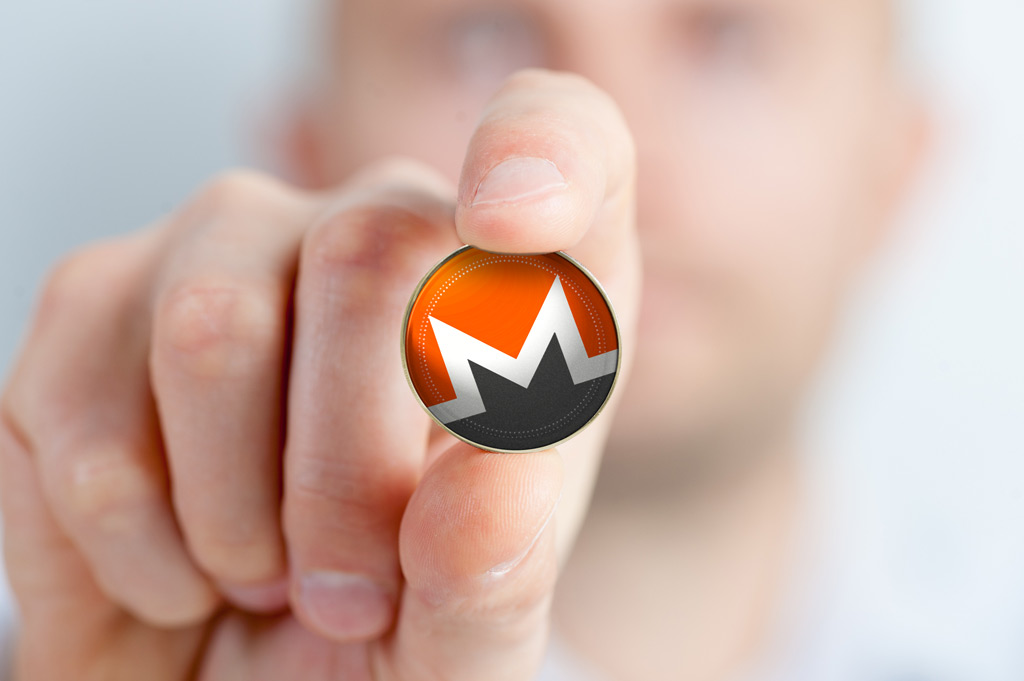 Unlike what mass media may tell you bitcoin is not anonymous. All bitcoin transactions can be viewed of the digital currency's public ledger called the blockchain. Hence, for digital currency users who rate transaction privacy and anonymity highly bitcoin is not the best option. Instead, users who want to be able to have complete personal financial sovereignty are starting to adopt monero (XMR), the leading privacy-centric cryptocurrency.
What is Monero?
Monero is an open source, secure and private cryptocurrency that offers untraceable financial transactions. Launched in April 2014, its default privacy feature has appealed to users who are concerned with mainstream digital currencies becoming less anonymous due to regulatory pressures. Monero is based on the CryptoNote protocol with one time keys being used to ensure transactions between individual parties are unlinkable and remain private.
Users details are shielded from outside observers by leveraging ring signatures and stealth addresses to hide the details of transacting parties. Ring signatures work by mixing a user's account keys with public keys from monero's network to design a "ring" of signers making it difficult for anyone to view your balance on the blockchain. Another privacy-enhancing feature would be the use of stealth addresses which are one-time addresses, generated randomly for each transaction on behalf of the buyer. This makes it near impossible to link the transaction to any of the parties published addresses.
Monero has no block size limit and thus is able to handle a large volume of transactions per seconds. It can be purchased through exchanges like Kraken, Poloniex, and Bitfinex. However, one exchange that is slowly gaining traction in the monero community is the new peer-to-peer exchange Localmonero.co.
Buy Monero anonymously using LocalMonero.co
LocalMonero is a Hong Kong-based cryptocurrency exchange that was launched in August 2017. Similar to LocalBitcoins, the platform allows users to purchase monero using fiat currencies. However, it differs from Localbitcoins and other traditional platforms by laying emphasis on the privacy of its users.
To begin with, the exchange does not require users to provide ID and address verification. The company also doesn't retain any IP logs and trade chat logs are stored for 180 days only for the purpose of dispute mediation. The logs and any attachments uploaded in the chat are encrypted to prevent unauthorized use. The platform also allows users to buy and sell monero offline at a place of their choosing and is available worldwide.
How to Use the Exchange
Signing up to the platform is free and straightforward with requirements being a username and a password. Users have the option to register using their email address or not. Once a user has logged in he will view a list of people buying and selling XMR and their locations. Currently, there a number of active trades on the platform, indicating there was a need for the platform in the market.
Users can select any of the listed ads showing buy and trade orders and execute trades. It would be advisable to filter the search results using the "buy" and "sell" tab on top of the page by inputting the country, local currency and preferred mode of payment. This way users can concentrate on offers that meet their criteria. Alternatively, if nothing looks appealing you can scroll to the bottom section of any trade and create an ad. For the ad to be visible you need at least 1.000000000000 XMR in your LocalMonero wallet. Advertisers on the platform are charged a 1% fee on any completed trades. The exchange allows users to deposit funds in their accounts through bank transfers or via other conventional means.
Africans seeking to purchase XMR on LocalMonero will find the site flexible as users can contact the buyer or seller directly, request a meetup and most importantly, make use of the variety of payment options like Paypal, cash and even, "cash by mail".
If you buy monero on the exchange the cryptocurrency will appear in your LocalMonero wallet and, thereafter, send it to your personal Monero wallets. The reverse will happen when you want to sell as you have to top up your LocalMonero account with monero from your other wallets. Sending or receiving Monero to your LocalMonero wallet should take about 10-60 minutes.
All online trades are protected by an escrow to ensure both transacting parties fulfill their obligations. Users who have issues with a trade, or payment for the matter, can dispute the trade and it will be resolved in a day or two by the LocalMonero team.
If you want to access LocalMonero while hiding your IP address, you can use Tor or I2P to do so to make your monero purchase anonymous and very hard to trace.
Presently, the price of monero (XMR) is currently at around $90 and the cryptocurrency has a market capitalisation of $1.3 billion. LocalMonero offers a direct and hassle-free way to trade fiat currencies for XMR that is secure and ensures users remain anonymous.