Mauritius Aims To Become 'Ethereum Island'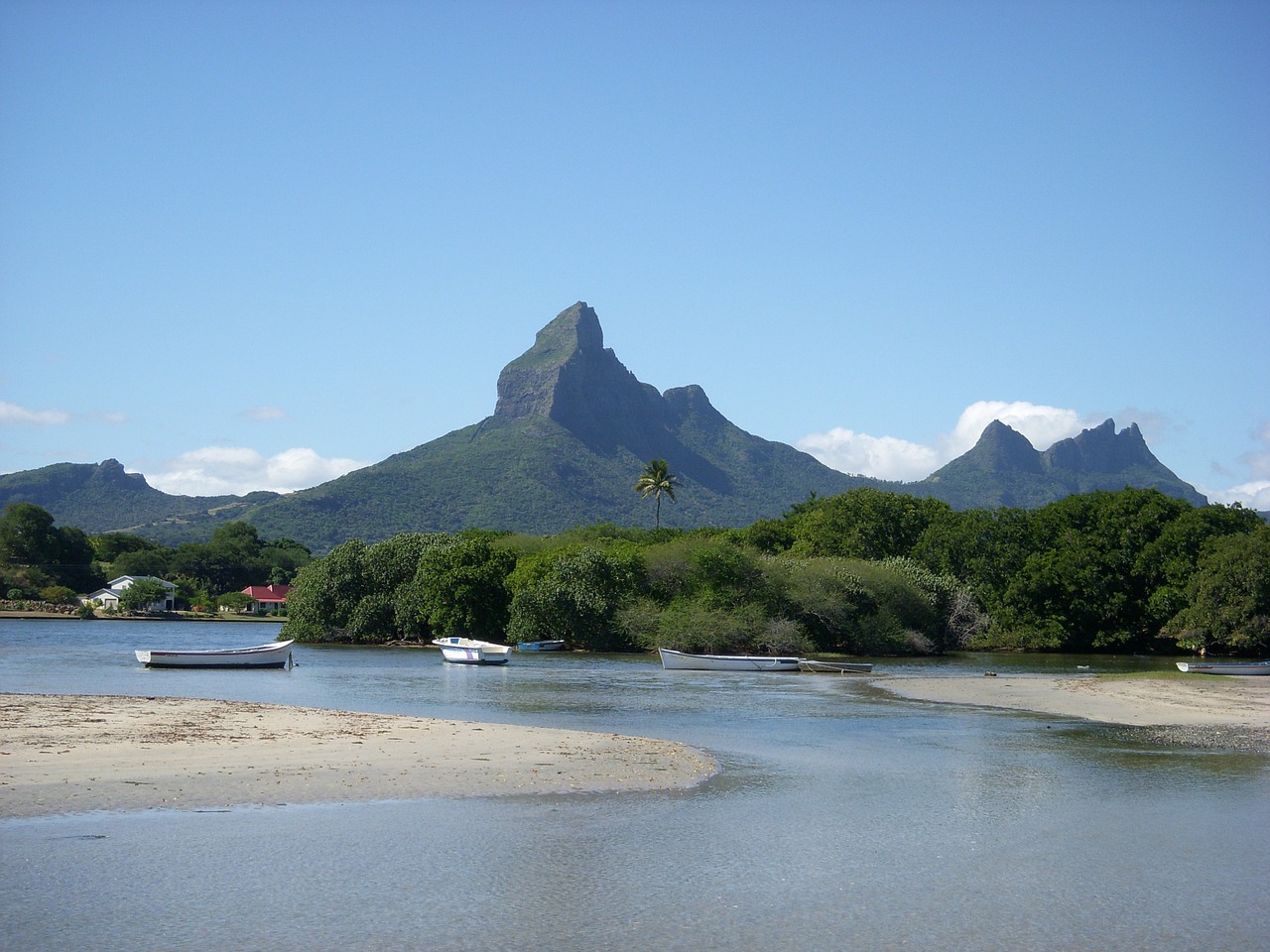 The island nation of Mauritius is set to partner with New York-based Ethereum startup ConsenSys to create a blockchain technology hub called the 'Ethereum Island.' This will assist blockchain innovators and entrepreneurs develop their ideas and serve as a gateway to African and Asian markets. The country aims to boost its local economy and establish itself as a serious player when it comes to blockchain technology.
Blockchain Hub of the Indian Ocean
Located 700 miles off the Madagascar coast, Mauritius is widely recognised as an offshore financial hub. The nation is looking to become a centre for some of the brightest tech minds and organisations from Silicon Valley and other innovation hubs. This new 'Silicon Corridor' will be aided by Mauritius' ability to adopt new technologies and tools quicker due to its small size and flexible regulatory climate.
James Duchenne, a managing partner at Sutton Stone in an interview for Business Magazine, touched on the opportunity blockchain technology presents to the island nation. He says,
"I think we're living at a time of significant technological change that presents opportunities for Mauritius and its people. Some examples of new technologies are virtual reality, 3D printing, augmented reality and chief amongst them, the blockchain, which has already started to, and will affect, virtually every industry. With the right framework and timing, Mauritius has the ability to provide the landscape for its workforce to acquire the knowledge required to boost its economy as a world-class, innovation-driven destination."
Executing the Plan
The collaboration will see ConsenSys present and create the basis of a blockchain ecosystem with a process for digital registration and verification, and a decentralized information system. This way entrepreneurs, developers and regulators can develop new services and applications on the blockchain, ensuring its continuity. For the plan to work the company may have to develop a local talent pool for the new ecosystem. One human capital tactic they can adopt is a Mauritian ConsenSys Academy, similar to the Dubai version launched in May 2017.
The new venture will have a number of benefits for Mauritius including employment opportunities and economic prosperity. "We are working to take our economy to another level, and these kinds of technologies are very important in our strategy," the head of technology, innovation and services at the Board of Investment Mauritius, Atma Narasiah said.
Mauritius has a well-established finance, information, and communication technology sector, together with good infrastructure and quality education, making it an excellent destination for investors and entrepreneurs in the blockchain space. Furthermore, the island nation plans to roll out free Wi-Fi and connect every residence to fibre optic connections, in a bid to woo technology investors.
Regulatory waiver
The nation also issued an open invitation for innovators in 2016 to participate in its Regulatory Sandbox License. This license enables companies in the financial, medical and communication fields to operate freely despite the lack of a formal licensing or legislative framework.
Also, this month, the ConsenSys team met with the Bank of Mauritius, the Nations Board of Investment and other public and private sector officials to discuss their shared vision of making the 'Ethereum island' a reality.
"Blockchain is one of these technologies we want to drive. We see a window of opportunity here to be able to leapfrog others," Narasiah added.
South African Exchange ICE3X Adds Monero (XMR) Support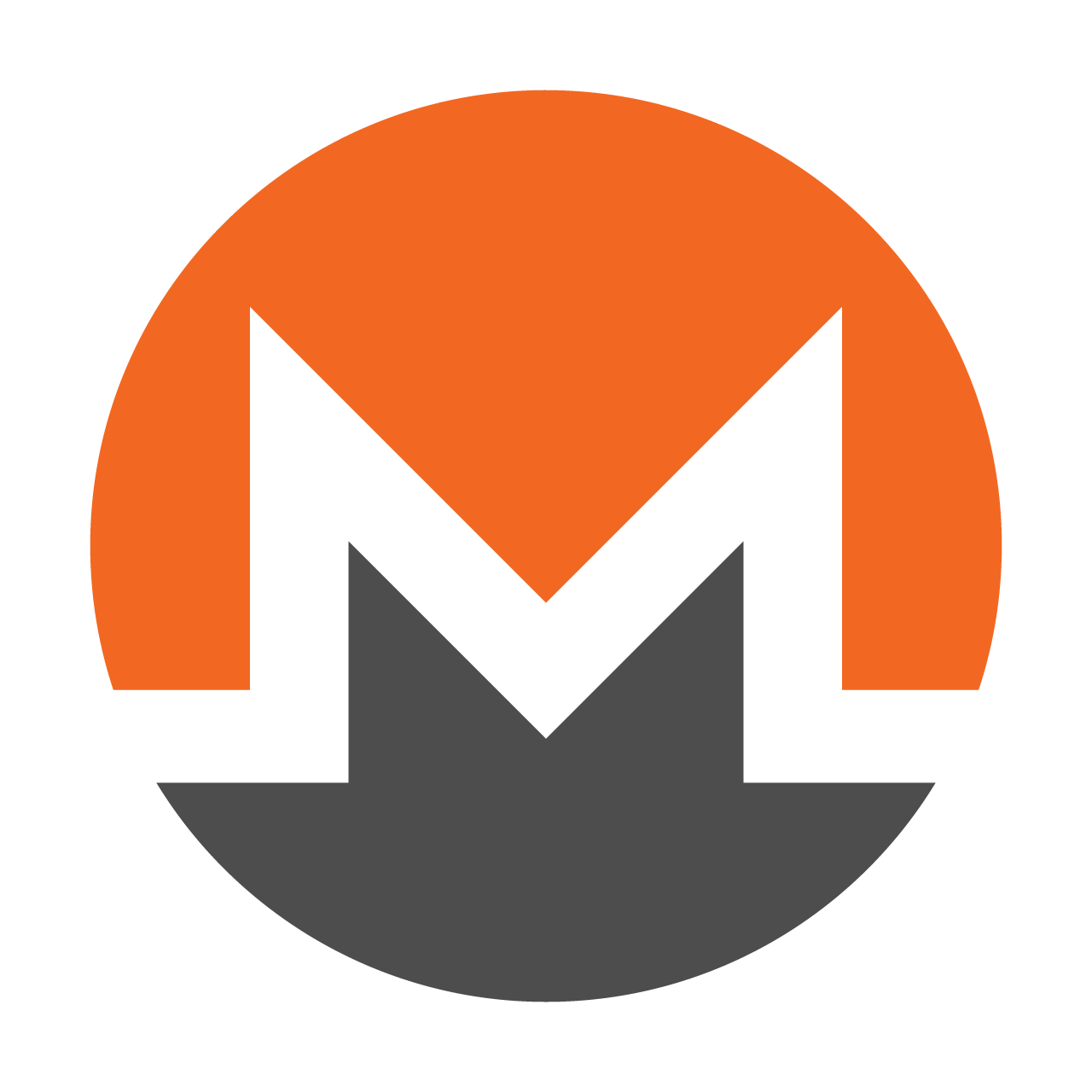 South African digital currency exchange ICE³X has announced the launch of the anonymous digital currency Monero (XMR) on its trading platform. ICE³X is the first and only cryptocurrency exchange in Africa to list Monero, offering both XMR/ZAR and XMR/BTC as trading pairs.
ICE³X currently offers seven cryptocurrencies on its platform and believes that Monero is a suitable addition to the exchange due to its unique architecture, buzzing community and most importantly, a well-resourced development model.
Traders who have registered with the ICE³X exchange are presently able to deposit and withdraw Monero to and from their ICE³X accounts. The XMR/BTC market is expected to open for trading on Friday, April 27, 2018, with the XMR/ZAR market going live on May 1, 2018. Zero trading fees will be applied to the XMR/BTC currency pair until May 31, 2018.
In a company press release, Gareth Grobler, CEO of ICE³X, said:
"We think Monero is currently the most suitable coin to add to the exchange, because it is fundamentally different from bitcoin, has a real-world use case and somehow managed to stay true to the original idea around which bitcoin was created."
Traders are welcome to sign up here to trade Monero on ICE³X. Further information on how to trade Monero or frequently asked questions can be found on our service desk portal help.ice3.com.
The Sun Exchange Launches SUNEX Token to Fund its Solar Project Insurance Fund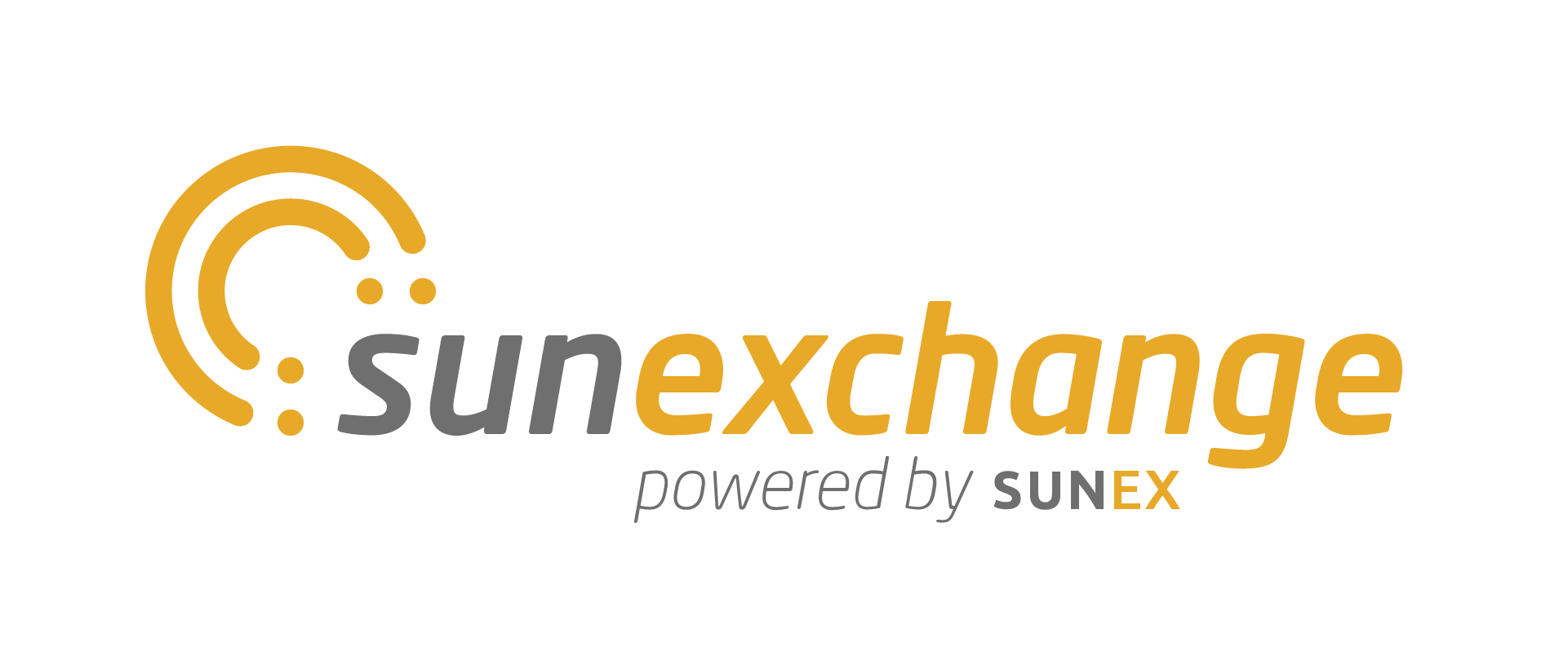 The Sun Exchange, a South Africa-based blockchain startup, has announced the launch of its new SUNEX network token. The SUNEX token will be used to create a solar project insurance fund for emerging markets on The Sun Exchange platform.
The SUNEX network token will be utilised on the new Sun Exchange Solar Project Insurance Fund (SPIF) which has been built to unlock financing and minimise risk for financially underserved solar projects.
The Sun Exchange is a blockchain-based solution that provides members with a unique opportunity to earn income by investing in clean solar energy projects across Africa. Those looking to invest in the solar panels are able to purchase each solar photovoltaic (PV) cell online at $10 and lease them for installation to schools, businesses, hospitals as well as other organisations in Africa and the Middle East.
Individuals who invest in the solar cells are able to earn monthly income from the lease of the solar cells that are either paid in cryptocurrency or fiat currency with the consumers benefitting from access to clean energy that is affordable.
The new SUNEX digital network token and SPIF are the latest additions to the innovation designs that The Sun Exchange is developing to maximise benefits for its stakeholders while eliminating the obstacles hindering the financing of solar energy installations in developing countries.
SUNEX Digital Token Features
As an ERC20 standard token that has been built on the Ethereum blockchain and is designed to make solar asset ownership more affordable and rewarding, the SUNEX token's features include:
Opportunities to receive up to a 20 percent return in tokens by staking SUNEX tokens into the Sun Exchange SPIF
Access to discounts and lease bonuses when using The Sun Exchange
Priority access to new solar projects on the platform
A gamified rewards programme, which guides users towards maximising the diversification and social impact of their solar cell portfolio
One of the main concerns for The Sun Exchange is to provide its members with a secure financial environment. For this reason, all the solar projects they have launched to date have proven reliable due to their rigorous approach to due diligence.
"The new Sun Exchange SPIF creates a new layer of security and reliability as the company grows, stimulating investment in impactful solar projects," stated Larry Temlock, co-founder and CFO in a company press release, and will be "the world's first crowd-sourced default insurance fund for clean energy projects in emerging markets."
The Sun Exchange's SPIF will:
Safeguard The Sun Exchange solar cell owners against costs associated with potential solar project defaults
Unlock the flow of capital into emerging markets Commercial & Industrial (C&I) solar projects, accelerating critical economic and social development
Allow The Sun Exchange members can grow their token holdings by staking SUNEX tokens into the SPIF
Solar Projects Financing a Drive for Economic Development
Speaking on the new SUNEX digital token and SPIF, Abraham Cambridge, founder and CEO of The Sun Exchange said: "Small commercial and industrial solar projects can drive urgent economic development by powering organisations such as hospitals, schools, small and medium businesses in developing regions. However, with aid organisations and NGOs primarily funding residential solar, and large banks and financiers only backing large and utility-scale projects, C&I solar projects fall into a major funding gap. With the new SUNEX network token and SPIF, Sun Exchange is leveraging blockchain and the crypto-economy to further bridge that funding gap and address a very real global challenge with the power to impact the lives of millions."
David Orban, the founder and Managing Partner of Network Society Ventures, and one of the investors in The Sun Exchange's projects said: "We have invested in The Sun Exchange and purchased SUNEX tokens, because we believe in the fundamental value of the business, and in the healthy growth of the network as people all over the world embrace renewable energy. The innovation of coupling blockchain with solar energy decentralizes renewable energy funding and production, democratizing access and setting the stage for the long-term growth of Sun Exchange's activities."
To date, The Sun Exchange has provided financing for four different solar projects across South Africa that are fully operational. These include two wildlife rescue and protection parks, a school and a tire recycling factory. In addition, The Sun Exchange's crowdsale for its fifth project that is meant to provide power for an environmental NGO South South North sold out in a record-breaking two weeks.
"What is fantastic about The Sun Exchange model is that it benefits us as the recipient of power and it benefits the people buying the solar cells and it's also a win for the environment," said the Director of South South North, Carl Wesslink. "Their unprecedented approach to solar financing can achieve installation at scale on a commercially sustainable basis. This is the catalyst required for realising our (distributed) energy revolution."
The SUNEX network token will be available for sale through a public token event from April 22, 2018, at 12:00 PM UCT to both existing Sun Exchange members as well as the general public. The Sun Exchange SPIF will then be created shortly after the token sale comes to an end. Additional information on the new SUNEX token, token sale and SPIF can be found on the SUNEX Network Token Whitepaper.
First-Ever Bitcoin Cash Kenya Community Meetup Will be Held on April 14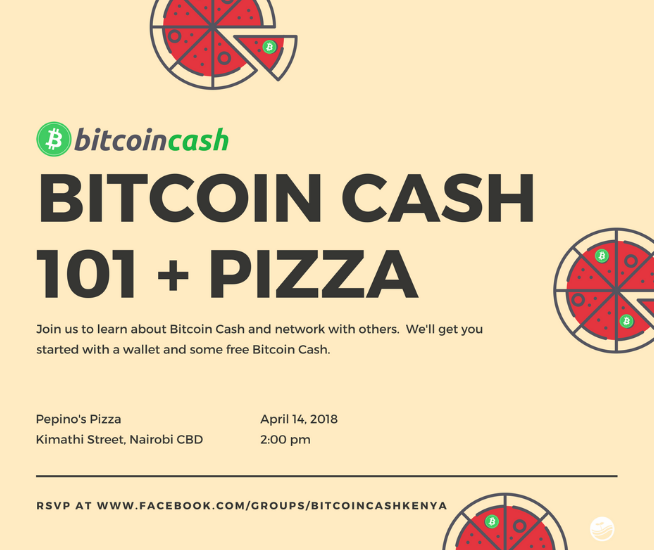 On April 14, 2018, at 2 pm, the first-ever Bitcoin Cash Kenya Community Meetup will take place at Pepino's Pizza on Kimathi Street in Nairobi.
Djibril Wachiye, event organiser and founder of JumpstartUP, told BitcoinAfrica.io: "The launch of Bitcoin Cash (BCH) Kenya community is informed by our mission to help Bitcoin Cash BCH) serve one billion users around the world within five years, Kenya included. We hope to provide economic freedom to users by allowing them to send money to anyone, anywhere at any time for less than a cent."
"Other secondary innovative products and services built on top of Bitcoin Cash have made it easier for ordinary people to start using Bitcoin Cash as money. For instance, CoinText enables users to send Bitcoin Cash to any phone without internet via SMS, making it possible for the poorest in the developing world to participate in the digital economy, services on Local Bitcoin Cash matches peer-to-peer bitcoin cash buyers and sellers, allows people to post or apply for gigs and pay or get paid in Bitcoin Cash, and Tipprbot allows social media users to reward content creators with Bitcoin Cash directly on their usernames without the complexities of wallets," he continued.
"With high levels of unemployment in Kenya, we believe that creating awareness of Bitcoin Cash (BCH) and innovative solutions around it will lead to the technical and economic empowerment of the masses," Wachiye added.
"Information symmetry has contributed to the loss of funds to pyramid schemes disguised as bitcoin investment opportunities. By default, it is the responsibility of the enlightened to educate the masses and create stronger communities to lay a foundation for the mainstream adoption of digital currencies."
"We are at a crucial moment in the discourse around Bitcoin scaling, and now more than ever everyone needs to pay attention and contribute to this discussion. On this premise, Bitcoin Cash Kenya community aims to bring everybody on board through monthly meetups and activities to discuss issues around Bitcoin Cash, help each other solve day-to-day issues in their specific areas of specialisation and network," Wachiye concluded.
Bitcoin Cash (BCH) was created in August 2017 as a result of the ongoing Bitcoin scaling debate as an alternative peer-to-peer cash payment system to Bitcoin (BTC).
If you want to attend the first-ever Bitcoin Cash Community Meetup in Kenya, you can register here.