The State of Bitcoin in Nigeria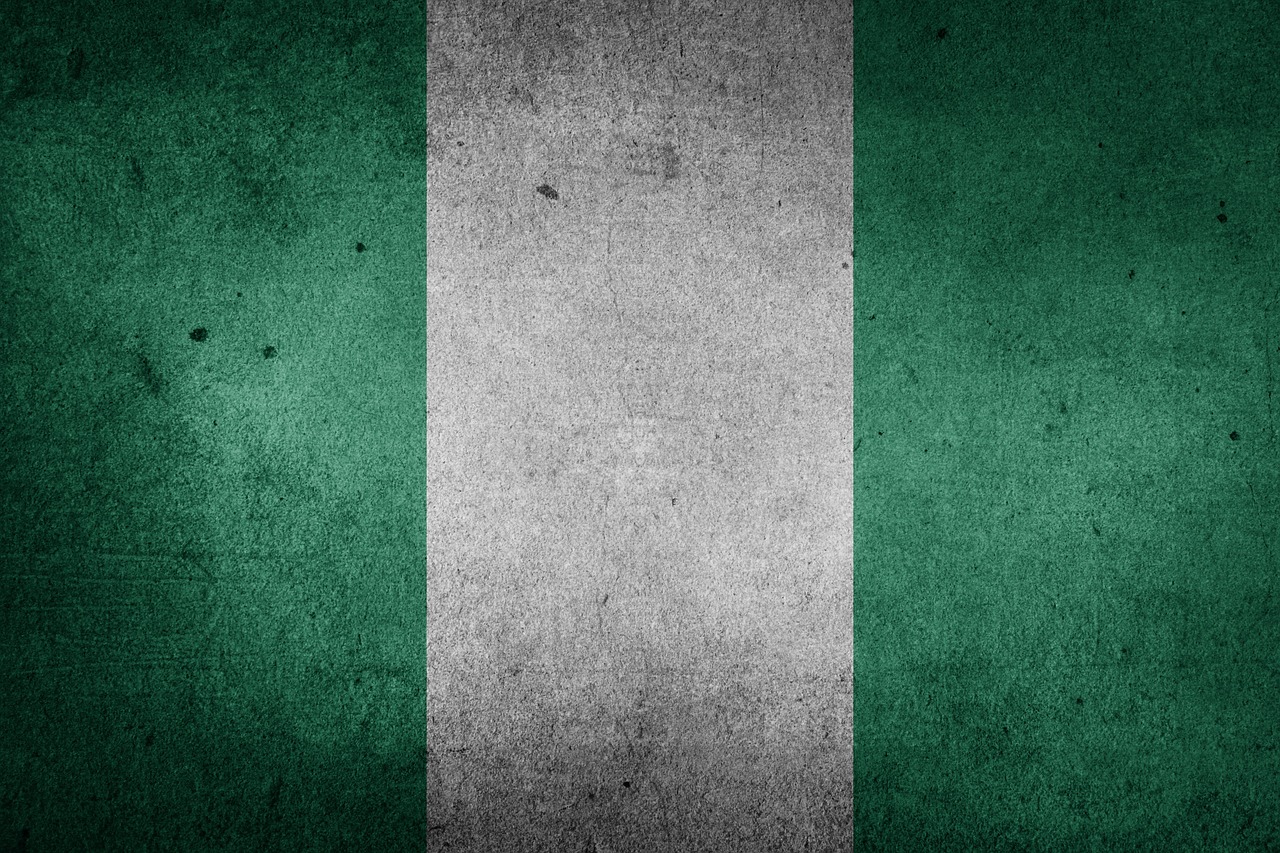 Without a doubt, the rise of bitcoin and its underlying technology blockchain represent a historical technological disruption. While the technology has already found success in economically developed countries, bitcoin is just starting to gain momentum here in Africa. Over the past 2-3 years, we've seen growing interest in bitcoin and the technology behind its increase in African countries such as Kenya, South Africa, Ghana, and in Nigeria.
In this article you will be introduced to the state of bitcoin in Nigeria, the people's perception of this new technology and how it is being used.
Nigeria's Bitcoin Ecosystem
The bitcoin ecosystem in Nigeria has been experiencing tremendous growth over the past two years. This is evidenced by the growing number of bitcoin related queries on Google Trends charts as well as increasing bitcoin trading volumes in the West African nation.
Nigeria is already witnessing the birth of new startups, initiatives, local meet-ups and social groups with the aim of educating interested parties about the fundamentals of bitcoin and blockchain technology as well as promoting its benefits. Some of this startups and initiatives include CDIN, PEX Bank, Cryptogene, Cryptomart, NGExchanger, and Nairaex. Additionally, top bitcoin companies such as Luno and ICE3X are already exploring the Nigeria market.
Cryptographic Development Initiative Nigeria (CDIN)
The Cryptographic Development Initiative in Nigeria (CDIN) is one of the blockchain focused groups that has successfully positioned itself as a pacesetter in this new industry.
The CDIN is a non-governmental organisation and platform that encourages the learning and practice of cryptography amongst relevant stakeholders from both the public and private sectors. It is subdivided into three groups: Crypto Nigeria, Blockchain Nigeria, and Nigeria Blockchain Alliance (NBA).
The CDIN has been able to deliver on some of its promises from educating the masses on the cryptocurrency. Through its Crypto-Nigeria arm, local meet ups have been arranged in order to tackle criminal activities by collaborating with government agencies and relevant bodies in fighting against crypto-related crimes, such as HYIP and Ponzi schemes that use bitcoin and other cryptocurrencies for payment.
Recently, the CDIN announced that the Nigeria government is willing to offer its support to the initiative. The organisation has announced a partnership with the National Electronic Fraud Forum (NEFF) for the Blockchain Nigeria 2017 conference. NEFF's chairman, who's also the director of banking and payment system of the Central Bank of Nigeria, Dipo Fatokun said:
"Please be informed that NEFF is willing to collaborate with CDIN and will assist with technical advice and/or speakers at the […] 2017 conference on Blockchain. Also note that as the collaboration progresses, Neff will also, count on your support."
The Central Bank of Nigeria's Stance on Bitcoin
The Central Bank of Nigeria seems to understand the potential that comes from bitcoin and blockchain technology. However, the CBN is concerned about the financial losses that traditional banks will incur as well the growth of bitcoin-related crimes, such as ransomware and pyramid schemes if the technology becomes widely accepted.
Factors slowing down the adoption of digital currency
The CBN issued a circular to banks, similar to a statement released by the Nigeria Securities and Exchange Commission to the public, on January 12, 2017. Both regulatory bodies warned against the usage of digital currencies like bitcoin as it is not a legal tender in the country and any bank or business that would deal or invest in such would do so at their own risk.
Furthermore, in a March 2017 meeting focused on digital currencies organised by the Chartered Institute of Bankers in Nigeria, the CBN through its Deputy Director for Banking and Payment Musa Itopa Jimoh reiterated the central bank's view of cryptocurrencies like bitcoin.
"The Central bank cannot control or regulate blockchain. Just the same way no one is going to control or regulate the Internet. We don't own it."
Mr. Itopa Jimoh further clarifies the CBN's previous warning that he believed was misunderstood by the public.
"A lot of people misinterpreted it that we wanted to stop bitcoin. We can't stop bitcoin. Bitcoin is not an invention of 2015 or 2012; it's not even an invention of 2010. So, how can the Central Bank of Nigeria, not central bank of the world, stop the running and implementation of bitcoin?"
In spite the warnings from the government, the growing interest in bitcoin has refused to slow down. A key reason behind it is the persistent depreciation of the country's local currency, the naira. Many people are beginning to see bitcoin as a good alternative to hedge their wealth against currency losses.
The remittance market is another major area driving the usage of digital currency. As a cost-effective and borderless payment network, bitcoin and other digital currencies are offering a long-term solution to Nigeria's large remittance markets' challenges.
Nigeria's Bitcoin Startups
Nigeria is also the home to several bitcoin startups with the largest being the country's leading bitcoin exchange NairaEx.
NairaEx offers a quick and easy way of for Nigerians to purchase the digital currency using credit cards, debit cards, or bank deposits using local currency. There is also BTC.ng, which is a NairaEx run bitcoin publication that aims to close the big gap by educating newbies in Nigeria on everything happening in the bitcoin ecosystem.
Cryptogene is another Nigerian startup, which launched in late 2016 to focus on educating African on the benefits of bitcoin and blockchain technology.
Cryptomart and NGExchanger are two further startups in Nigeria's bitcoin community while leading African bitcoin exchanges Luno and ICE3X are also exploring the Nigerian market. ICE3X, for example, enables Nigerians to buy bitcoin, litecoin, and ether with the naira.
How Nigerians Are Using Bitcoin
A recent study conducted by leading bitcoin wallet provider Luno reveals a great deal of faith in the future of the digital currency in Nigeria.
57 percent of the respondents believe bitcoin to be the future of money. When asked to state their main reason for buying bitcoin, 28.8 percent used it for investing while 20.3 percent used it for remittance purposes while others used it for trading and speculation purposes. Interestingly, a majority of Nigerians, 45.3 percent, would rather own bitcoin than gold. This is a large number in comparison to the 10.3 percent figure for gold ownership.
Bitcoin Wallet Luno Adds SegWit Support to Lower Transaction Fees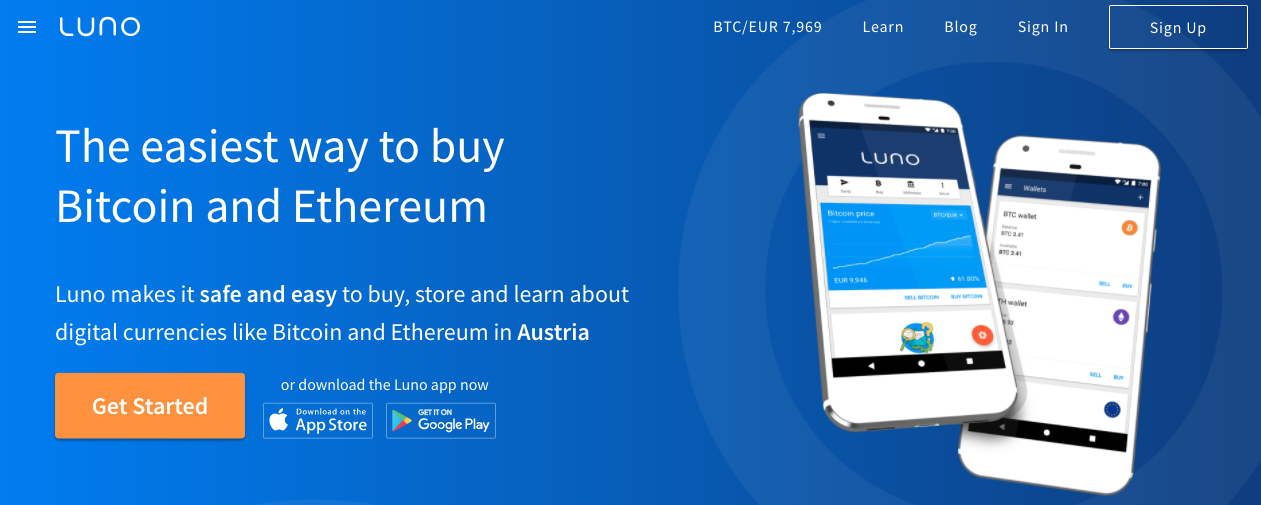 Luno, one of the most popular bitcoin wallets in Africa, has announced full SegWit integration for bitcoin send and receive transactions. Previously, Luno customers could only receive BTC through a legacy wallet address, which was not integrated with the recent Bitcoin blockchain upgrade SegWit. Only send transactions were SegWit compatible.
With the full integration of SegWit, Luno users can now enjoy cheaper and faster bitcoin transactions.
"By implementing SegWit internally, Luno has managed to reduce the send fees paid by customers by over 25% already. As customers start switching over to new SegWit addresses, this will translate into a further reduction in sending fees in the coming weeks and months," Werner van Rooyen, head of marketing and communications at Luno stated.
Luno currently operates in South Africa, Nigeria, Malaysia, UK, and in 35 other European countries.
What is SegWit?
Segregated Witness (SegWit) was an upgrade to the Bitcoin blockchain that is intended to address Bitcoin's scalability challenges as well as fix the issue of transaction malleability. With SegWit, signature data is separated from transaction data in order to enable more transactions to fit into each block. The signature data is kept in an extended block called the witness. As a result, bitcoin transactions become faster and transaction fees become lower.
In theory, the Bitcoin network can handle seven transactions per second. However, in reality, it is around four transactions per second. With the number of bitcoin transactions increasing as bitcoin's popularity grows, transactions take longer as the unconfirmed transactions pool increases. Therefore, bitcoin users who can afford it have been paying higher transaction fees to incentivise miners to prioritise their transactions and, thereby, increase the speed of their transactions. At the end of 2017, this has led to the average bitcoin transaction fee spiking to over 35 dollars.
However, when SegWit addresses are used, bitcoin transactions become faster and the required resources decrease as well. Consequently, the transaction fees reduce.
How Can You Add a SegWit Wallet Address on Luno?
To add a SegWit address on the Luno wallet you have to follow these steps:
Open your Luno account either on the mobile app or the web app
Choose "wallets" from the menu
Click on your "BTC wallet"
Choose "receive bitcoin"
Click "add address" and follow the prompt
To receive bitcoin, use your SegWit bitcoin receive address. Legacy bitcoin addresses begin with 1 while SegWit bitcoin addresses begin with 3. Even after adding a SegWit wallet address, bitcoins sent to your previous legacy bitcoin address will still work. In addition, you can still send bitcoin from a SegWit wallet to a legacy wallet and vice versa since the transactions are still taking place on the same blockchain. But if you are sending bitcoins to and from a SegWit wallet, you can benefit from reduced fees.
Bitmart Opens Cryptocurrency Mining Hardware Store in South Africa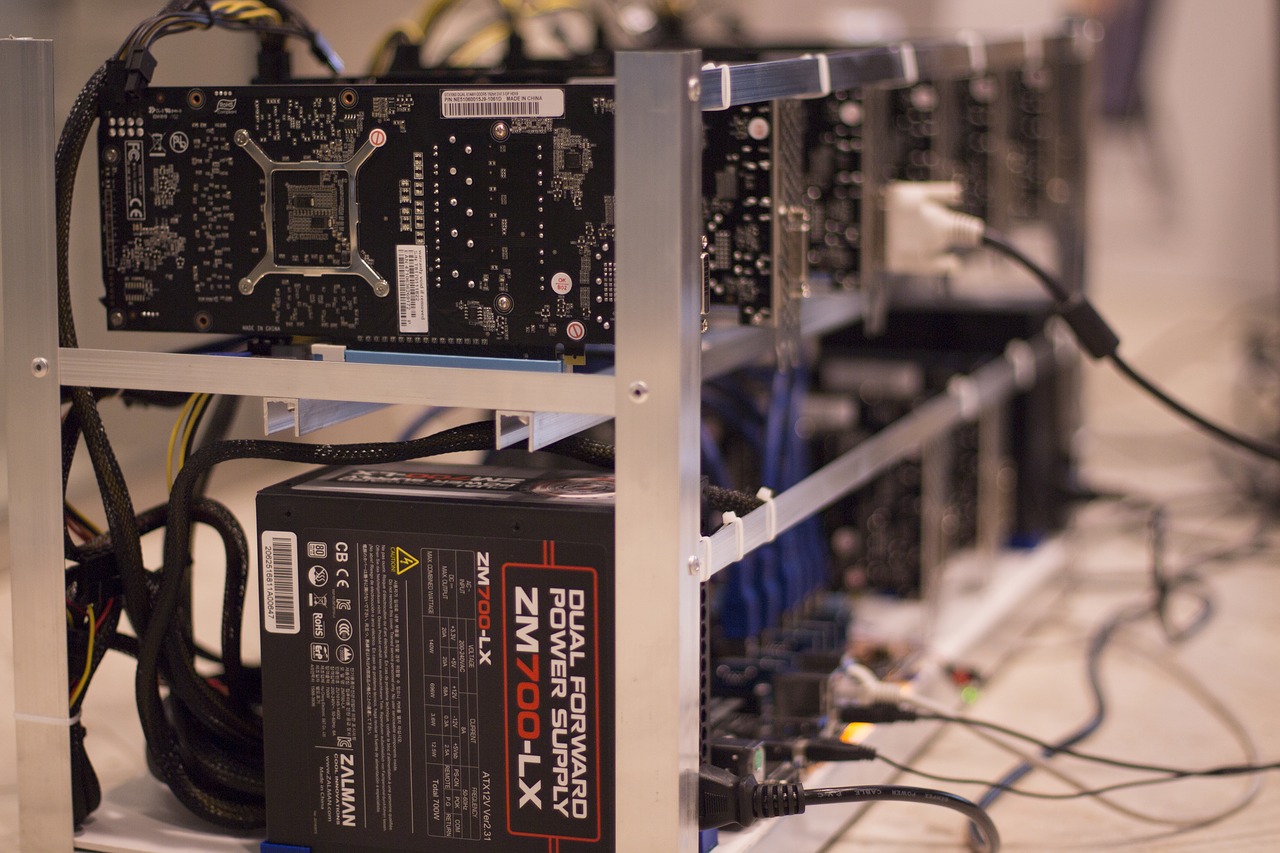 Bitmart, South Africa's leading supplier of mining hardware, has opened a cryptocurrency mining hardware store in South Africa. This makes Bitmart's retail outlet the first cryptocurrency mining store in Africa.
Products and Services Offered by Bitmart
Bitmart was founded by CEO Jacques Serfontein in 2015 to offer cryptocurrency mining hardware to South Africans. Currently, Bitmart offers GPU rigs, ASIC miners, GPU rig mining software, graphics cards, international mining rig monitor app, cryptomatic watches, hardware wallets, and motherboards. Customers can find GPU mining rigs that mine cryptocurrencies such as zcash, monero, decred, bitcoin, and litecoin.
Additionally, Bitmart provides services such as bitcoin mining farm design and deployment, mining training, antminer repair tickets, mining farm management using Genesis Hive, and shepherd services.
Through its shepherd services, Bitmart helps owners of second-hand miners to find buyers. Therefore, both sellers and buyers are assured of safe and secure transactions through Bitmart's SSL-secured online shop.
According to MyBroadband, Bitmart is an authorised distributor of Avalon Miners, Genesis Hive, Trezor, Ledger wallets, KeepKey, and UniSat (satellite mining solutions) in Africa.
The company also supplies mining hardware to countries such as Japan, Dubai, North America, Australia, and England.
What Does Bitmart Plan for the Future?
Bitmart will be holding seminars in Johannesburg and Mbombela. The seminars will focus on bitcoin basics and advanced cryptocurrency trading. In addition, Bitmart will be introducing a satellite mining connection in partnership with Uniwisp that will allow mining rigs to mine from any place in the world. Uniwisp is an Internet service provider based in Nelspruit, South Africa.
Kenya's BitPesa Acquires Spanish Money Transfer Platform TransferZero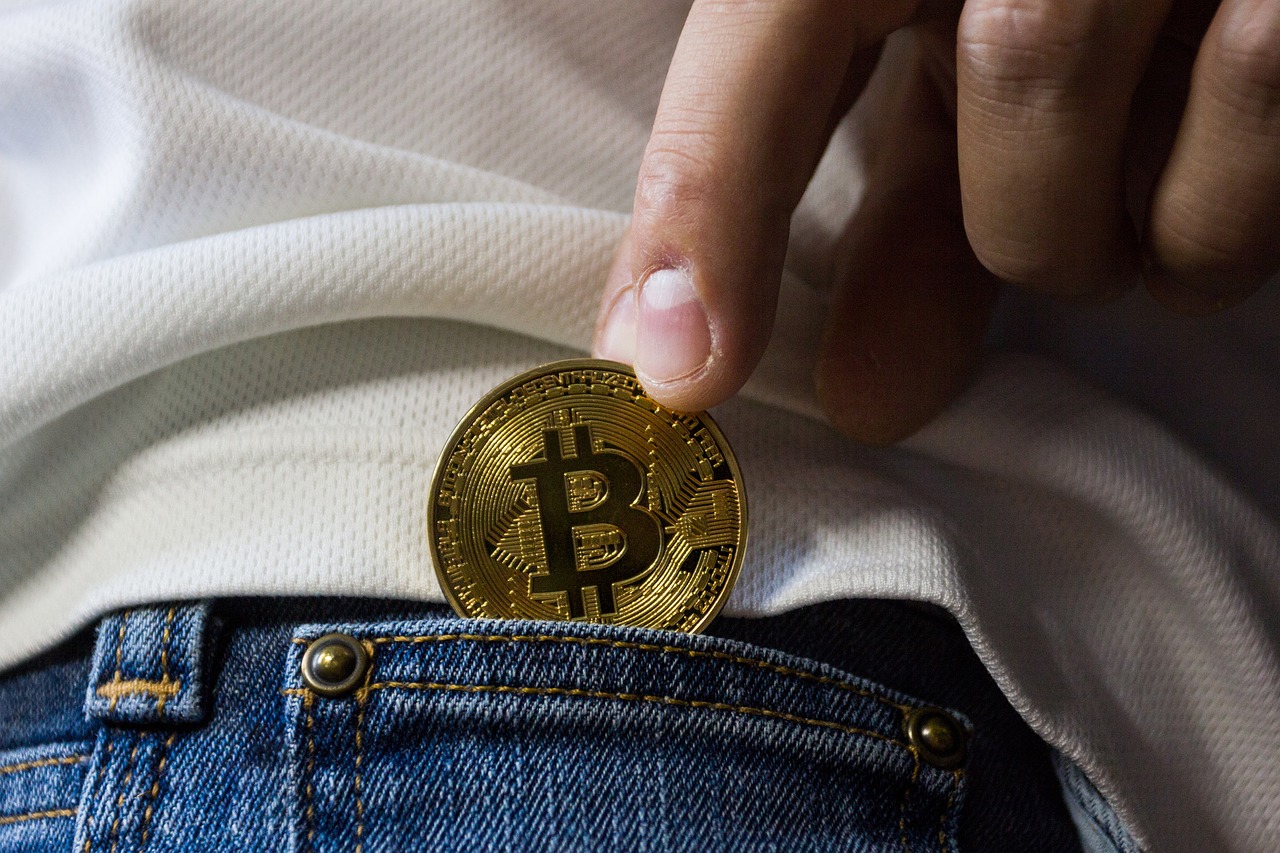 On February 8, 2018, BitPesa announced that it has acquired TransferZero, a Madrid-based online money transfer platform, which operates in over 200 countries using more than 50 currencies.
Why Did BitPesa Acquire TransferZero?
BitPesa, which is already operating in Africa and Europe, will be able to "set deep roots to UK and European licensing, bank accounts, and integrations" through this acquisition, according to the company's statement on its blog.
"Europe is a hub for global remittance and payments companies. Digital currencies and decentralized technology have hit critical mass in the financial services and payments space. It is no longer a question of whether this technology will have staying power [but] which specific technology and what product iteration will launch and scale first […]," Elizabeth Rosiello, founder and CEO BitPesa said.
"BitPesa has the support of top-tier, institutional investors and a network that will help to bring TransferZero's technology to the next level. With this support, we will be able to provide even more efficient transfers and user experience," Luis Cambronero, former TransferZero CEO and present Managing Director, BitPesa stated.
Setting Up Infrastructure Across Europe and Africa is a Priority
"Setting up infrastructure across Europe and Africa has always been a focus of ours. […] We've just doubled our bank accounts, our infrastructure, and it's licensed by the Bank of Spain as a payment institution. So we are fully compliant with PSD2 regulations […]," Rosiello said.
"This is truly a partnership where the whole is greater than the sum of the parts, allowing BitPesa to solidify our leadership in this space. By bringing our regional and technological expertise together, we will further accelerate our month-to-month growth," Rossiello asserted.
TransferZero will neither change its name nor its headquarters. In addition, its employees will remain with Bitpesa.
This acquisition from an Africa-based bitcoin startup of a European fintech startup shows that leading African startups can make waves beyond the borders of the continent and create a positive impact on a global scale.