While Bitcoin Faces Resistance, Blockchain Adoption Soars in Kenya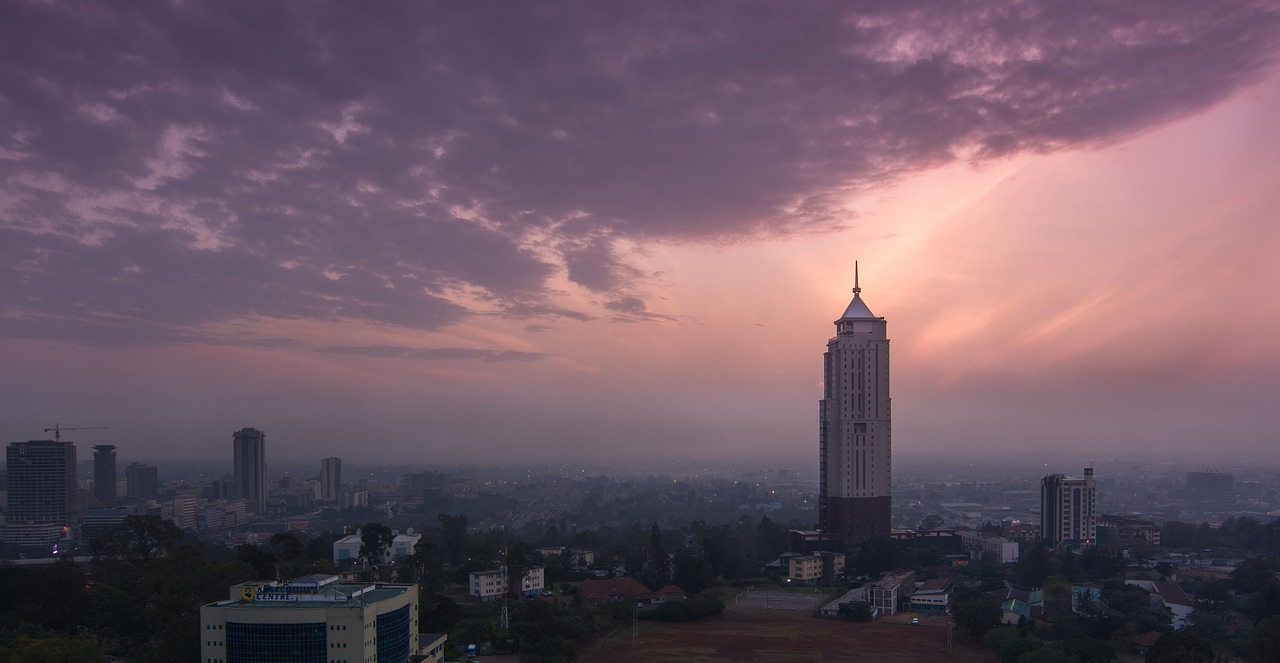 While the Central Bank of Kenya (CBK) continues to hamper the adoption of bitcoin, blockchain technology is increasingly gaining traction in both the public and private sectors in Kenya ranging from the transport, security, and health sector to the insurance industry.
The blockchain is a digital ledger that allows for the incorruptible exchange of data without the need for a middleman. Although the blockchain technology was originally created for bitcoin, the world's first digital currency, the technology is now finding more uses from the tech community.
Blockchain technology has also allowed for the creation of other digital currencies such as the recently launched bitcoin cash but can also be used for much wider applications than purely financial transactions.
Kenyan Industries Are Being Revolutionised By Blockchain Technology
The National Transport and Safety Authority (NTSA) disclosed that in a month's time it will be mandatory for Kenyan motorists to have electronic stickers for their motor vehicles. The electronic motor identification service will ensure that all drivers have the stickers on the windscreens of their cars and will be detected by use of special gadgets. This move will help in the recovery of stolen motor vehicles and rid the Kenyan roads of old cars.
The said e-service from NTSA will operate on a shared blockchain platform that will link key state agencies like the Kenya Police and the Kenya Revenue Authority. This will allow for the sharing of critical information thus alerting officers about a vehicle's ownership, inspection, and insurance status.
The Health and Security Sectors
Kenya's health sector is making use of the technology that will see the installation of a smart platform that will enable all the 98 public hospitals to monitor important patient data such as a patient's health history as well as for the use of public health and hospital management.
The programme that is being streamlined by Kenya's Seven Seas Technology in collaboration with Japan's Toyota Shusho will eradicate the manual re-write of patients' health history that has always been the norm in Kenyan hospitals.
Furthermore, the blockchain-driven platform will drive the creation of a professional hub for the medical practitioners. The online shared hub will serve the purpose of information sharing that will allow for nurses in remote health locations to get advice on treatment procedures from doctors based in different areas.
Specialised treatment services will undergo a complete revamp as X-rays and Magnetic Resonance Imaging (MRI) diagnostics will be performed centrally. This will help cut costs for various hospitals and health institutions as specialised doctors in certain medical fields will be able to remotely diagnose and treat different ailments using the imaging results sent to them.
The platform, built on the blockchain technology, will also allow for the scrutiny of diagnostic notes made by doctors. In return, this will help diminish the number of wrong diagnoses made.
In the security sector, the government – through the Ministry of Interior & Coordination of National Government – is working to link the database of the National Registration of Persons Bureau with that of the manned Closed-Circuit Television (CCTV) Cameras by the Kenya Police that are installed in both Nairobi and Mombasa to allow for immediate face recognition using the blockchain technology.
The Insurance Sector
America Insurance Group (AIG) partnered with banking group Standard Chartered to run a pilot using blockchain technology where it ran cover offers for their policy holders across America, Kenya, and Singapore. The pilot saw the two companies attend and process real-time payments for their clients on a unified platform that linked their agents and financial institutions.
Payments were made on time and policy renewals happened automatically once premium payments had been received. The two companies stated that the use of the blockchain technology to process payments would eradicate the need for physical company set ups in the said regions thus helping cut on expenditure.
BitPesa, Kenya's first blockchain technology startup, which to date has raised more than $10 million USD to allow for its expansion to other markets, stated that use of digital currencies in transactions was more favoured by large companies with local subsidiaries as it saves them the hefty and costly transfer fees incurred when making international payments through the local Kenyan banks.
Resistance from the Financial Industry and the Central Bank
Although the technology is getting recognition and its use is being utilised in various sectors, the financial industry in Kenya continues to resist its adoption citing fear of criminal related activities as the reason.
The CBK's governor, Patrick Njoroge, has been on record issuing a warning in the use and adoption of the digital currency saying that bitcoins operations are done on decentralised systems that could make Kenyans an easy target for online fraudsters.
Ally-Khan Satchu, a financial markets consultant, in an interview with Daily Nation, however, suggested that the Kenyan government review its stand on bitcoin and the use of the blockchain technology as it can no longer be disregarded as a mode of transaction.
Satchu stated: "Essentially blockchain platform payments and crypto currencies are being mainstreamed and that is why we have been seeing the material share price appreciation of leading blockchain platform provider bitcoin."
As the head of Rich Management Services, Mr. Satchu stated that Kenyans need to be made aware on the functionalities and modalities of digital currencies so that they can take part in investment opportunities that blockchain technologies provide.
He added, "The Kenyan investor has certainly internalised the cryptocurrency universe. I think we need to review our regulatory stance and seek a way to carve out ahead of the curve position commensurate with our mobile money leadership."
FORUS Unveils Blockchain-based Digital Asset Exchange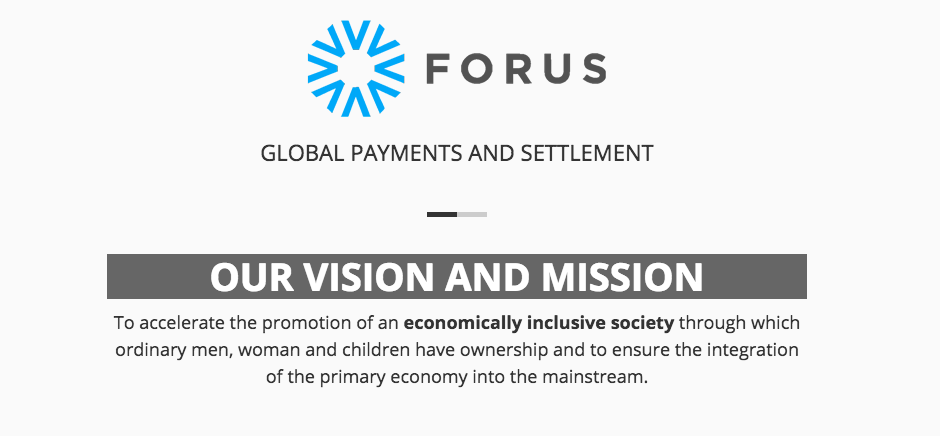 On December 6, 2017, FORUS launched their Global Digital Exchange in an event held at the Rand Club in Johannesburg, South Africa.
FORUS' brainchild, the Global Digital Exchange, is a universal utility blockchain and ecosystem solution that seeks to give a single, trusted, universal, user-authentication platform for both the banked and unbanked regardless whether they are making transactions on the web or on mobile.
FORUS, which stands for Free, Open, Real-time, Ubiquitous and Secure, aims to bring financial inclusion to the needy and minority communities in South Africa by providing them with a solution that has been designed to ease poverty, create a productive economy and sustainable return for investors while at the same time creating sustainable wealth yields for the communities utilising the platform.
Designed by engineers from South Africa, FORUS is expected to launch globally in March 2018 in South Africa, the Caribbean, and the USA.
FORUS founder, Sonny Fisher, while speaking at the event, stated:
"This could fundamentally change how we do business in South Africa, Africa and the entire world. We are looking to create a sustainable marketplace within an ecosystem that includes everyone into the digital economy."
FORUS Financial Inclusion Plan
FORUS' aims to make it possible for those previously left out from the orthodox financial system to be part and parcel of it by facilitating access to a host of financial services such as banking and savings among others for millions of people.
The payment service will be made accessible to all merchants, corporate enterprises, banks, application developers and financial institutions. In addition, the free payment gateway designed with an integrated advertising platform will be usable by anyone.
The inclusive solution will have:
A free e-wallet utility for real-time small payments that can be done anywhere at anytime
An e-commerce utility for hawkers/informal shops/small enterprises using any device
The ability to pay and receive money for free from anyone, anytime, anywhere
Shares for the first 200,000,000 FORUS Foundation Members in an internationally listed company
Access to funding, low-interest loans, financing for business expenditure as well as capital
Community/collective related clubs that can raise collateral for extensive funding projects
All investment fully underwritten and insured
According to Fisher, ubiquity is one of the main obstacles facing such platforms. By making use of leaders in the banking space, key partners and other large member organisations in South Africa and beyond, FORUS aims to sign up more than 100 million members to curb the issue of ubiquity. Member sign-ups will start on 16 December 2017.
The FORUS community includes both international and local organisations such as: Ecentric Payment Systems, Solutions AE, Community Investment Base, the National Apex Co-operative of South Africa (NACSA), Laphum'ilanga Transport Services, National Association of Co-operative Financial Institutions of South Africa (NACFISA), IPM – Integrated People Management, Raiffeisen Confederation and DGRV- German Co-operative.
Functionality of the FORUS Platform
The FORUS platform, with its core design built on distributed ledger technology, will generate revenue through its advertising, discounts on buying groups and loyalty to cater for the whole ecosystem. FORUS' business model, therefore, allows for real-time revenue returns for the communities involved.
The FORUS platform will use Mahala Digital Media and MahalaTV – a content management and distribution network –  to generate revenue through authorised advertising while utilising the more than 100 million FORUS members as one targeted potential avenue through the AI-driven advertising and content.
The Mahala Digital Media and MahalaTV platforms will make use of FORUS' secure quick response code (SQR) to allow every magazine, video, webpage, social media platform, newspaper ad, a point of sale or billboard to act as a retail point of purchase. Anyone owning a FORUS wallet can quickly photograph or scan the code and immediately purchase whatever is on sale with no transaction costs being incurred by both the customer and merchant.
Due to its sustainable functionality and versatile nature, the FORUS solution is already gaining acceptance by a diverse set of key partners globally.
The Nigeria Blockchain Alliance Conference Shows Nigeria is Open to Cryptocurrencies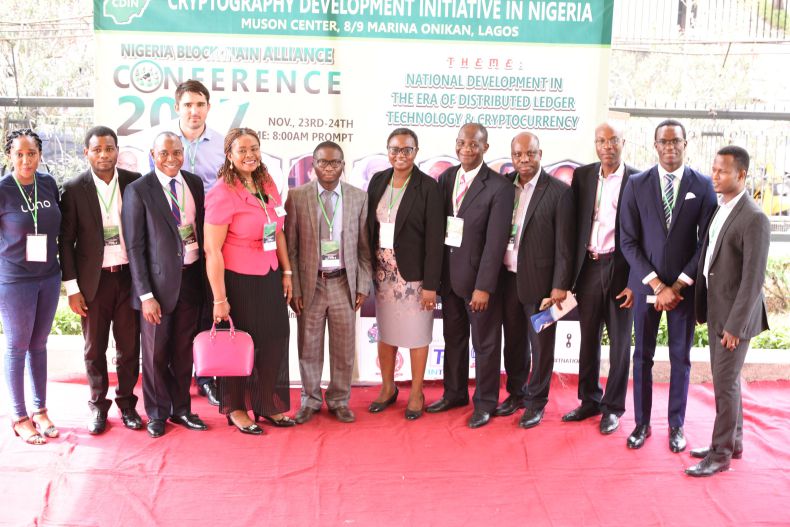 The Nigeria Blockchain Alliance Conference 2017 – organised by the Cryptographic Development Initiative in Nigeria (CDIN) – was held on the 23rd and 24th of November in Lagos. The conference brought together blockchain entrepreneurs, policymakers, and cryptocurrency enthusiasts to discuss how blockchain technology and decentralised digital currencies can be leveraged to boost the economy in Nigeria and Africa as a whole.
The Deputy Governor for Economy Policy of the Central Bank of Nigeria (CBN), Dr. Joseph Nnanna, gave the opening speech. He stated that the theme 'National Development in the Era of Distributed Technology & Digital Currency' offers a unique opportunity to reflect on the impact of financial technologies and digital currencies on financial system stability and economic development.
He also expressed confidence in how the distributed ledger technology can help Nigeria improve payments, system efficiency, and help eliminate incidences such as counterfeit currencies.
Nnanna, however, also stressed the need for an appropriate regulatory framework as the government is mindful of the potential challenges such technology could pose.
"Distributed ledger and digital currencies can lead to boom-bust in the domestic assets market. Cyber crimes and other security breaches in payment system platform can be amplified if we're ill-prepared in developing an appropriate framework for seamless utilisation of the technology," he said.
Also speaking at the event was the CBN Director for Banking and Payments, Dr. Dipo Fatokun who stated that the Central Bank of Nigeria is excited about the opportunities and prospects that comes with blockchain technology, especially for financial inclusion.
"The CBN is currently holding broad industry consultations on distributed ledger technology and cryptocurrency use cases and regulation, innovators forums hold regularly and it is planning to implement a Regulatory Sandbox regime," Fatokun said.
Another Speaker from the CBN was the Chief Information Security Officer Dr. Rakiya Mohammed who is part of the committee set aside by the central bank for distributed Ledger technology (DLT) and digital currencies. She also reiterated that the CBN recognises what is happening and stated that announcements will be made early next year in regards to digital currency regulation.
"We're about to receive an approval of the framework for regulating the top players in the bitcoin ecosystem in Nigeria," she stated.
The two-day event attracted over two hundred attendees from different backgrounds which included experts from Microsoft, Stellar, and blockchain startups.
One of the interesting topics discussed was the high growing interest the Nigeria's bitcoin ecosystem is witnessing. According to the research carried out by Lucky Uwakwe, co-founder of Blockchain Solutions Limited, Nigerian trade around 10 billion nairas worth of cryptocurrency each month.
Paxful CTO, Artur Schaback, stated that 35% of their traffic comes from Nigeria which amounts to one-third of the Paxful's peer-to-peer exchange community.
Furthermore, Earnest Mbenkum, founder of Fintech Ltd based in Cameroon, expressed optimism saying that 2018 will be the year that Africa puts itself on the map in terms of blockchain technology and innovation, which will offer African economies a golden opportunity to catch up with top economies.
"The difference between then and now is that this is the first time that a revolutionary technology and invention is no longer limited to Western countries. Blockchain technology is available to anyone all over the world at the same time including the African continent," he stated.
The conference was brought to an end by closing remarks of the founder of CDIN, Fadele Adeolu, who said that he is astonished at how fast the blockchain ecosystem has grown in Nigeria to become what it is today.
"I must confess that the activities in this space today are far beyond my imagination. As a cryptographer, I could not imagine that terms like public and private keys could become a discussion of the general public in 2017. The reason being that even IT professionals don't usually find those terms friendly. Believe me or not, crypto trading and investment did the magic."
The Nigeria Blockchain Alliance conference showed that Nigerian policymakers are open to new innovation from the blockchain and cryptocurrency space, which, of course, bodes well for the local crypto community and its startup scene.
Blockchain Technology Discussed at UN Conference in Ethiopia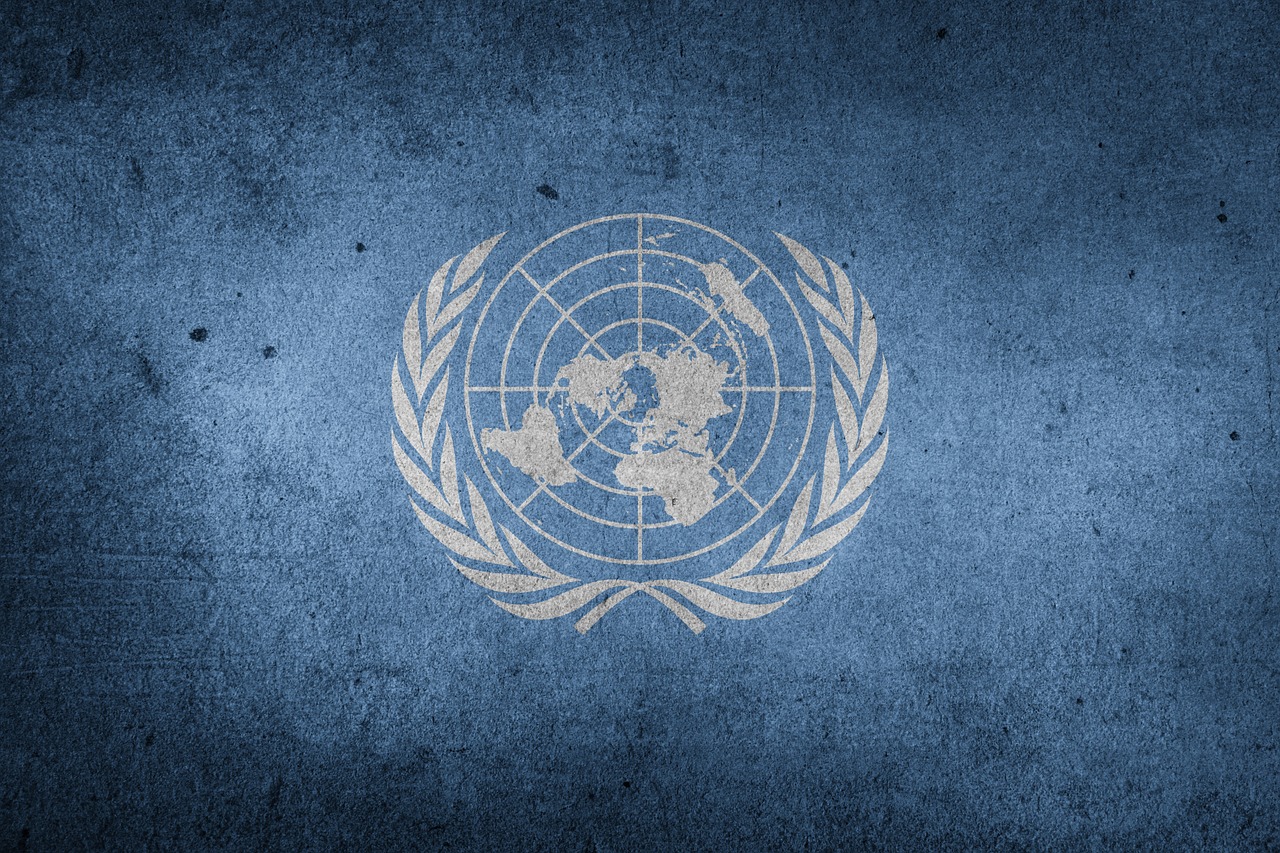 Blockchain technology was a key topic of discussion at the UN conference held in Addis Ababa, Ethiopia from the 21st to the 24th of November. The just-concluded four-day conference saw experts discuss the use of blockchain technology in Africa.
The conference was held to review a new Economic Commission for Africa (ECA) with the main aim of the report being to explore the opportunities that the blockchain technology presented to the African continent.
Blockchain technology is an innovative open-source distributed ledger technology that records, stores and transfers data across a distributed network of computers. It was initially invented for the digital currency, bitcoin, but experts have over the years found other applications for the blockchain.
Issues Affecting Adoption of Blockchain Technology In Africa
Speaking to an Expert Group Meeting (EGM) on Information and Communication Technologies (ICTs) on the theme "Exploring opportunities for Blockchain technology in Africa", Chief of the New Technologies and Innovation Section (NTIS) in the ECA's Special Initiatives Division (SID), Kasirim Nwuke, stated that there was a lot of publicity around the blockchain technology even though little is known about it.
"Like every new technology, blockchain faces many barriers which must be understood and overcome in order for Africa to take full advantage of it," he stated.
Mr. Nwuke went on to say Africa lacks sizeable infrastructure, developed financial institutions, strong political stability and lots of capital that can facilitate instant adoption and distribution of technologies. He added that technical constraints were a hindrance to the prevalent adoption of the blockchain technology in Africa.
Such constraints included scalability and speed of transaction of the distributed ledger systems, compatibility of various ledgers, the flexibility of the system against possible cyber attacks and network security, cultural barriers as well as regulatory frameworks.
Incorporation of Blockchain Technology
"It is with the above in view that we commissioned the report which we are presenting to you today, as experts in the field, to review and advice. Our aim in the report is to explore the opportunities and challenges that blockchain technology presents in the context of skills and resource limitations as is the case in most African countries," added Mr. Nwuke.
"We hope that this report will contribute to ongoing efforts on our continent to understand blockchain technologies, to harness it and to fashion adequate responses to it. We hope that the report will help governments and firms to begin to identify where to begin to build blockchain capacities or capabilities, to ensure that higher education and skills training institutions begin to offer programmes that incorporate this new technology, to ensure that employees, regulators, and citizens understand not just the possibilities of blockchain technologies but also the risks."
According to Mr. Nwuke, there was and continues to be an increased use and development of the blockchain technology by Africans with Tunisia being the first African nation to place its fiat currency on a blockchain.
Andrew Rugege, the Africa Director for International Telecommunication Union (ITU), remarked on blockchain being a disruptive technology that although still in its development stages, has been proven to work hence a key reason why Africa cannot afford to ignore it.
"It is one instrument that Africa can use not only for financial digital inclusion but to accelerate to attainment of all SDGs. As the Specialized Agency for ICTs and telecommunication, ITU stands with Africa in this endeavor," stated Mr. Rugege.
He said how important it is for people to trust the blockchain technology if ICTs are to become enablers in the execution of the Sustainable Development Goals (SDGs). Mr. Rugege went on to say blockchain has the capability of securing the trusted use of ICTs in a broad range of domains.
Bitcoin Empowerment in Developing Countries
Speaking at the end of the four-day conference, Mr. Nwuke said,
"We have learned that BC is an emerging technology with a breakthrough potential. We have learned harnessing this technology will require huge investments and that careful evaluation by member States and firms is needed not only to determine the suitability of the technology to help mitigate identified needs but also return on investment."
The discussion also revolved around bitcoin and how its use can empower people living in developing nations. Bitcoin use was discussed as an avenue of facilitating low-cost remittances and its use as a liaison between other dominant currencies.
"We acknowledged that the technological environment for blockchain adoption in Africa remains challenging. Implementing blockchain requires a change in the record systems of transacting parties to evolve a common data structure," Mr. Nwuke said.
"Put differently, blockchain solutions require significant changes to existing systems. This is an effort that is not only technically demand but also complicated and expensive. Further, we have to replace our current ways, notably, Near Field Communications, of linking physical products with digitization."
In addition, participants agreed on the fact that blockchain implementation in certain areas is highly possible with supporting regulation and legislation. These include legal contracts, property records, elimination of financial institutions and mobile bitcoin.
As the ECA continues to work on the final report that will help guide African policymakers in this critical area, its acceptance will not only strengthen the use of blockchain technology in African nations but will also help in the widespread adoption of digital currencies such as bitcoin in Africa.