7 Ways To Protect Your Digital Life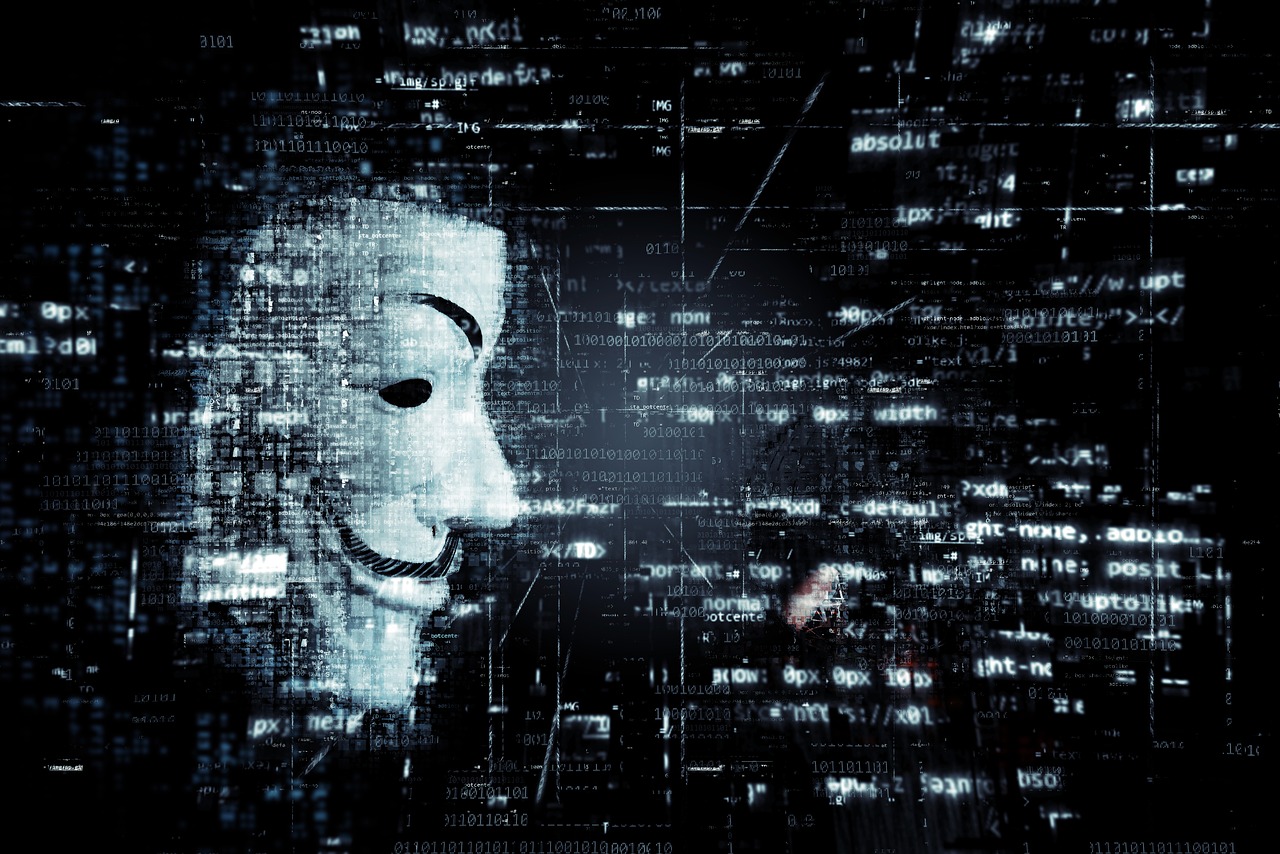 It feels like every day we wake up to the launch of new smartphones, laptops or "smart" gadgets that connect us to the Internet. The use of such items has become so common that even kids know how to handle an iPad but not everyone is aware that all the data they hold digitally can be accessed.
Try and recall the number of public figures who've had their information – be it photos or videos – leaked in the last ten years. As a matter of fact, it has become so easy to leak personal information in the 21st century that the FBI Director had to cover the webcam of his personal laptop using a tape stating that it was the most crucial security step that everyone should adopt. And he is not the only one. Facebook's founder, Mark Zuckerberg, fears for the same.
Moreover, how many times do we use laptops at work, home or cyber cafes and forget to log out of our most crucial applications because we were in a rush? Or share passwords with friends and colleagues who never log us out? In fact, when Cisco conducted a research to understand how employees put their company's data at risk, it was discovered that 18 percent of employees share their passwords. The research was done on 2000 correspondents with half being IT professionals and the other half regular employees in ten countries. Such revelation shows that most of our digital life is consumed on office devices and personal laptops.
So, what can we do to protect our digital lives from attackers who try to access our information without our authorization?
Use Secure Passwords
Gone are the days when your child's name or pet's name would be used to create passwords for your email, social media or any other device you need to log into.
Most of the applications we access require us to have passwords. Having a secure password is the first step that you can take in ensuring that your data is secure. Email passwords are the weakest.
Ensure your password comprises of twelve or more characters. Make use of letters, numbers and special characters and ensure that you change your password every so often. 90 or 180 days is ideal. Also, storing your password on your computer or printing them out is never a safe idea. Instead, you can use password managers such as LastPass, KeePass or 1Password for increased security.
Encryption is your Friend
You will have likely started a chat on WhatsApp and seen the message saying, 'messages to this chat and calls are now secured with end-to-end encryption.' However, WhatsApp's encryption technology is far from impenetrable and the fact that it is owned by Facebook, which regularly shares your personal information with third-parties for marketing purposes does not bestow a lot of faith into the privacy of this messaging app.
Instead, you should consider using Signal. Signal is the most secure app for encrypting chats, text messages, and call. Signal can also be used on both Android and iPhones and is the encrypted messaging app that Edward Snowden recommends.
If your data is encrypted and attackers gain access to it, they won't be able to understand anything without getting a key. Your data thus stays safe and secure when using Signal.
Be on the look for keyloggers
If your device is compromised, no amount of encryption will save you. Malware used by keyloggers are one of the biggest threats to your digital life.
According to Cybersecurity firm McAfee: "A keylogger (short for keystroke logger) is software that tracks or logs the keys struck on your keyboard, typically in a covert manner so that you don't know that your actions are being monitored. This is usually done with malicious intent to collect your account information, credit card numbers, usernames, passwords, and other private data."
It's therefore important to run regular anti-virus updates to ensure that all malware viruses and attack attempts are thwarted. This means that your anti-virus needs to be up to date to perform to its maximum and guarantee you the protection needed.
Unfamiliar links, files, and websites
Every day, we receive multiple email messages and links shared through Messenger or WhatsApp. Some of these links pose a great threat to your device.
In June 2017, there was a global ransomware attack that hit 64 countries affecting hundreds of businesses. The malware was sent in form of files and when downloaded ended up encrypting the data in laptops. Many machines were affected and they required owners to purchase a key to get back their data. British advertising company WPP and pharmaceutical company Merck were some of the companies hit by the malware.
As such, it is important not to download any files or use websites or links that you are unfamiliar with. Ensure that you regularly update your operating software and install an anti-virus software, especially if you are using Windows.
Back up your data
Although encrypting your information is a good move, it is not enough. Hackers are always devising malware that can unencrypt almost everything. Data breaches can, therefore, be quite costly.
In addition to encrypting your data, ensure that you back up your data either to an external hard drive or on the cloud. In the event that you lose it or something happens to it, you will be able to recover your data without a sweat. Moreover, some online backup services like CrashPlan, not only back up your data but also encrypt it.
Besides helping protect your documents, data, and photos from technical malfunctions, backups also help you get back on your feet if you fall victim to a ransomware attack or data loss of any other kind.
Two-factor authentication for email accounts
Using two-factor authentication for your email helps give a second layer of protection to your emails. This means that if anyone tries accessing your email accounts from any new device they will need to undergo a second security step: a code that is sent as a text message to your phone.
Two-factor authentication can also be used for other social media accounts. However, your email is the most important one as most apps or payment sites use your email for password recovery. Hackers can easily retrieve this information if they get access to your email account.
Use HTTPs browser plug-in
Ever noticed that when browsing through various sites, some have the https and others don't? You might think that it's not important but it definitely is.
Developed by the Electronic Frontier Organization, the https plug-in ensures that you are using websites in a secure way. This means that your connection to various sites is encrypted and you are more protected from cyber attackers.
It is also important to ensure that the Wi-Fi network you are on is secured. Most public networks and private networks lack security keys which help protect users. Hence, using a VPN surfing in a public network is also strongly recommended.
Why Protecting Your Digital Life Matters
It is no secret that intelligence agencies such as the NSA or the GCHQ collect data on a global scale. We have learned that from the Edward Snowden leaks in 2013. In other words, any data you put online can be viewed by someone else who may or may not have mal-intentions. While governments' mass surveillance programs are claimed exist to fight terrorism, they have really been created to spy on anyone and everyone to gain a political and/or economic advantage for their governments if possible.
Now, if you feel like you are "too small" to matter and there would be no point going through your personal data then you should still strongly consider protecting yourself online as the Internet is full of hackers who have mal-intentions. Cybercriminals may steal your personal information to sell it on the dark web for a profit or to use it to extract money from your bank or PayPal accounts.
If you are a holder of cryptocurrency, such as bitcoin, then you definitely need to protect your digital life as there is a chance that hackers may target you to steal your bitcoins. This, unfortunately, is much more common than people think and is why we feel it is important to highlight cybersecurity measures to our readers.
Fake Bitcoin Smartphone Apps Have Been Downloaded Over 10,000 Times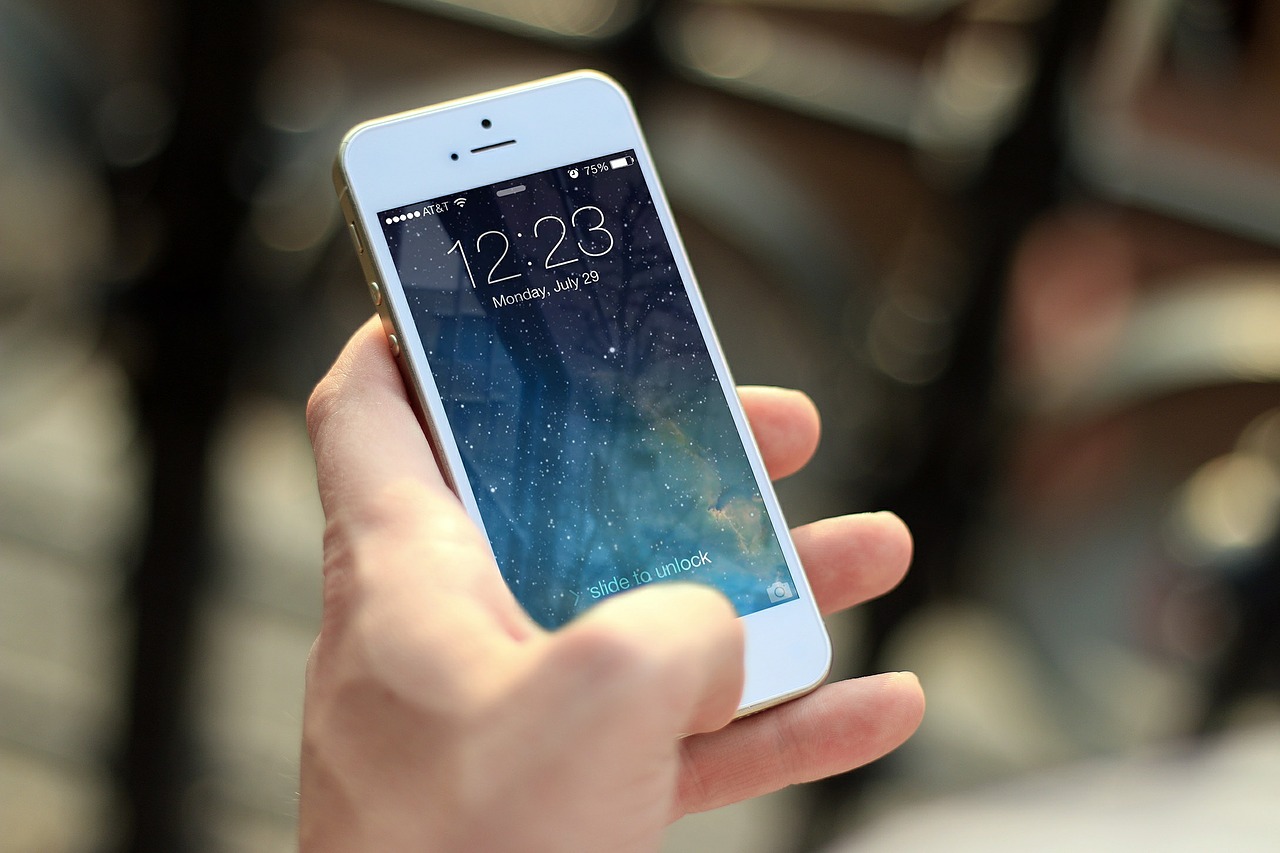 Cryptocurrency users need to be aware of some of the dangers they face when using the Internet, and even tech-savvy bitcoin enthusiasts are not immune from harmful actions such as social engineering, phishing, and trojans. A common assumption is that apps downloaded from Google and Apple's app stores, have been vetted by the service providers and are safe. However, nothing can be further from the truth as thousands of cryptocurrency users have come to realise.
The Case of the Fake 'Poloniex' App
While both Android and iOS platforms have had their share of unscrupulous developers, users on Google Play store are the most affected by fraudulent apps. An example of a fake Android app which has been downloaded by thousands of users is called Poloniex. Bearing the same name as the popular digital currency exchange it claims to be the official Poloniex app. No doubt users who only take a perfunctory glance before pressing 'Download' will be convinced by the familiar logo and screenshots from the real company.
However, a close examination will reveal the low user ratings of one star received from 162 user reviews. In addition, the numerous typos in the app description together with disgruntled comments from users highlighting theft of personal data and bitcoins should raise a red flag.
Surprisingly, the Poloniex exchange lacks an official mobile app and this explains why scammers have taken advantage of the void with their fake version of the app. Poloniex has done little to distance itself from third-party apps choosing to remain silent on the matter since 2016. Currently, there are five different imitations of Poloniex on Google Play alone, according to Bitcoin.com.
Fraudulent Apps a Real Problem for Internet Users
Scammy apps are not only isolated to the cryptocurrency space, it is estimated over a million people downloaded a fake version of Whatsapp from Google Play store.
Scams are evolving with new tricks being used to lure vulnerable targets; with reports of fake customer care telephone calls from digital currency exchanges Coinbase and Kraken. These hoaxes, have the potential to affect Africans using the open web to obtain and trade cryptocurrencies.
With bitcoin adoption in Africa still in its infancy stages, many users may find it hard to identify fake cryptocurrency apps. Already, the continent has had its share of digital currency scams in the form of bitcoin HYIPS and MLM schemes so it is highly advisable to take caution when downloading cryptocurrency apps to ensure they are real.
To avoid issues of fake bitcoin smartphone apps in their entirety, the safest bet would be to do all your bitcoin trading on your computer and use your phone for price updates and cryptocurrency news.
Kenya Blockchain Event in Nairobi Records a Huge Turn Out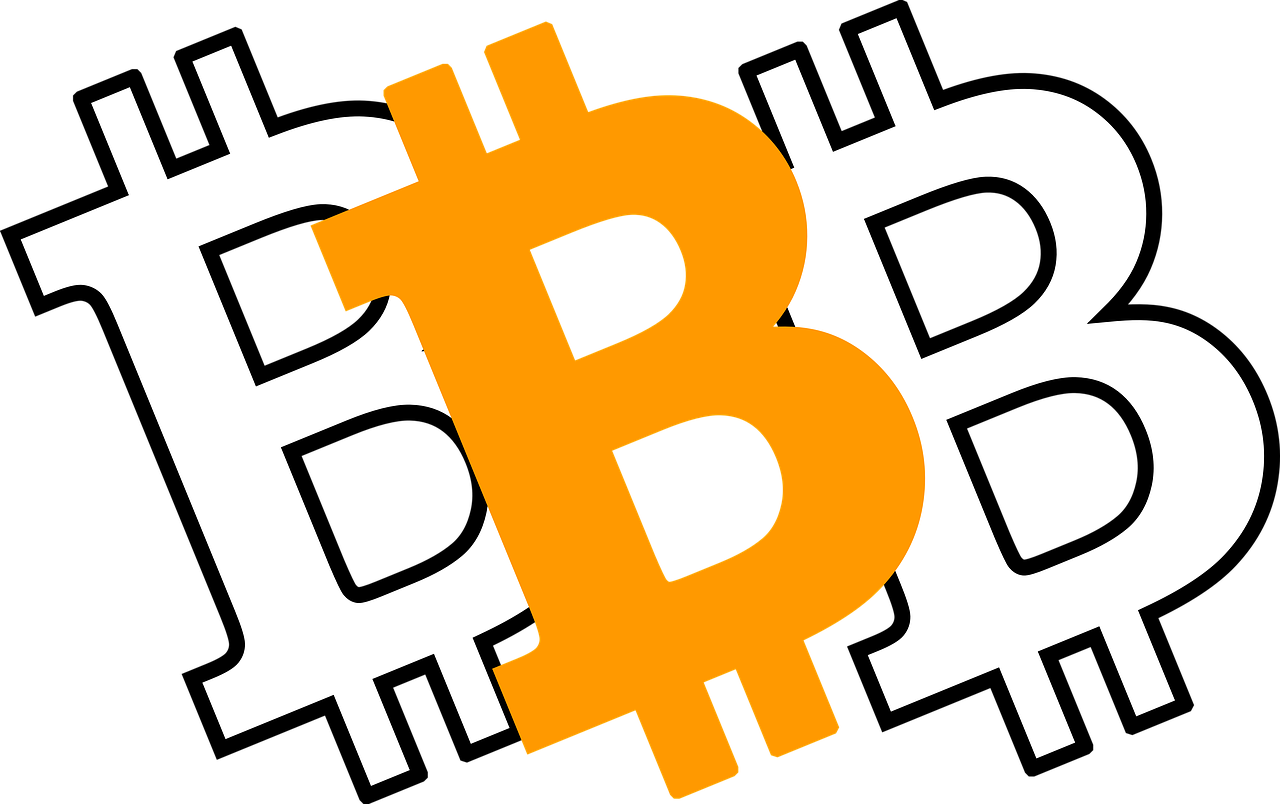 December 10, 2017, saw a large number of bitcoin experts, enthusiasts, investors, newcomers, and traders converge at the Metta Entrepreneur's Club Nairobi. The atmosphere indicated an increased desire among Kenyans to understand and discuss cryptocurrencies at length.
The four-hour discussion was detailed, explicit, and informative. Key speakers included Michael Kimani, Daniel Nyairo, Janet Kemunto, Damaris Njoki, and John Karanja among others. These cryptocurrency experts had a lot to share and plenty of advice to give. Thanks to their endless efforts, the crypto scene in Kenya is presently buoyant.
Is Bitcoin Valuable?
According to Michael Kimani, bitcoin is valuable.
"The bitcoin surge is more than just speculation. A substantial number of people are purchasing bitcoin because they believe in its future. These people are betting on the future because there is proof that the underlying technology (blockchain) actually works," he said.
Is Bitcoin in a Bubble?
2017 has been a great year for cryptocurrencies.
"I have been in the technology sector for ten years and I have never seen anything grow as fast as cryptocurrencies have this year," John Karanja, the founder of BitHub Africa, said.
The bitcoin price has risen by more than 1,500 percent in 2017. Surprisingly, altcoins like ether have risen by a higher percentage than bitcoin this year. Still, bitcoin is taking the lead with its current price of over $16,000. The recent surge has left many wondering: is bitcoin in a bubble?
In the opinion of Mutai, a software engineer, "Bitcoin is somewhat in a bubble because the underlying technology is being overlooked. Currently, the bitcoin price is keeping up with the pace of speculation." Nevertheless, the self-taught tech expert believes that bitcoin is worth it in the long-term.
Where Can Kenyans Buy Bitcoins and Altcoins?
Expert recommended exchanges are Belfrics Kenya, Kraken, Bitstamp, and Bittrex. Other platforms such as peer-to-peer (P2P) markets are also great places for purchasing crypto.
Localbitcoins, Paxful, and Remitano Kenya are suitable P2P markets.
Tips On Cryptocurrency Investments
Advising clients on cryptocurrency investments is a full-time job for George Mang'eni, an experienced trader at the Nairobi Securities Exchange (NSE). "Keep calm & HODL," he advised attendees at the event.
Bitcoin investments are made through mining, trading, and HODLING (Holding On for Dear Life). Mang'eni recommends investors to conduct a fundamental analysis and create a portfolio before investing in cryptocurrencies. "Always invest in an asset that is higher than the inflation rate," he said.
A fundamental analysis involves looking into the following:
Real-world application of the cryptocurrency
Researching the reputation and achievements of its developers
The big investors involved
Liquidity
Crypto supply limits
Transaction processing system
Security is a Priority
Any person who owns crypto knows that security is everything. The crypto scene has attracted a lot of scammers, hence the need for caution.
Daniel Nyairo, a cryptocurrency freelancer stated, "Scammers use social proof to steal from unsuspecting customers." The social proof marketing technique is often used to make customers feel like they are missing out. "A person selling bitcoins to you while trying to influence your emotions should be a red flag," Nyairo warned.
With regards to ICOs (Initial Coin Offerings), attendees were advised to research thoroughly before investing. "Investigate the authenticity of the names and images of those behind the project," Nyairo stated. Furthermore, he emphasised the need to carefully scrutinise business models, business descriptions, and business processes of the companies launching ICOs.
The Three Kenyan Women Thriving in Cryptocurrency Trading
According to Damaris Njoki, Juliana Mwangi, and Janet Kemunto, bitcoin trading is a rewarding employment opportunity. "We do not work for the money; the money works for us," Kemunto said.
Juliana and Kemunto both left their jobs to take up bitcoin trading as a full-time job. "Cryptocurrencies are the future. I love what I do," Juliana asserted.
Trading bitcoin requires two things: trust and 0.2BTC. "My job is not about meeting the margins; it is about the client," Kemunto said. "My goal is taking care of the client and in turn, the client takes care of me."
The main challenge that these women face is a low supply of bitcoins. Other than that, the demand for bitcoins is huge. "We have markets not only in Kenya but also in China and the UK," Damaris said.
Meet Kenya's Popular Miner Eugene Mutai
Mutai has been making headlines as the only crypto miner in Kenya for a while now. The millennial states that it took him two months to put his mining rig together. "For a non-tech savvy person, it might take longer," he said.
Mutai mines Zcash and other altcoins. "I began with a modest budget and it took me around 8 months to break even," he explained. Cloud mining is one and a half times more expensive than mining individually," he added.
Two-thirds of what Mutai mines are his profits. The rest goes into electricity and Internet costs. Nevertheless, he faces two challenges that result in the loss of two months of mining yearly. "I need to back up my Internet in case my main connection fails me. On the other hand, I experience electricity blackouts on average twice every week," he said.
Kenyan Regulators are Lagging Behind
Cryptocurrency regulation in Kenya is still a major topic mainly because little is taking place. "Kenyan regulators will find themselves playing catch up," William Mutiso, a crypto trader said. Kenya has lost the business from startups such as Kipochi and BitPesa because of poor regulations.
"There is need to keep these conversations going to show regulators the extent of crypto interest in Kenya," Eddie Ndichu, a cryptocurrency enthusiast, noted.
Upcoming Startups and Events
Despite regulation setbacks, the Kenyan crypto space is taking in new startups as fast as new ideas are conceivable. Some of the startups under the works are JijiPlan and Pesabase. Other startups like ChamaPesa are also about to launch.
Besides startups, Kenyans should watch out for upcoming crypto events such as a mining class that Mutahi will be teaching. The mining class targets those interested in mining as individuals as well as cloud mining.
** This article has been retrospectively corrected by the editor.
Zimbabwean Exchange Golix Adds Ether and Bitcoin Gold to its Trading Platform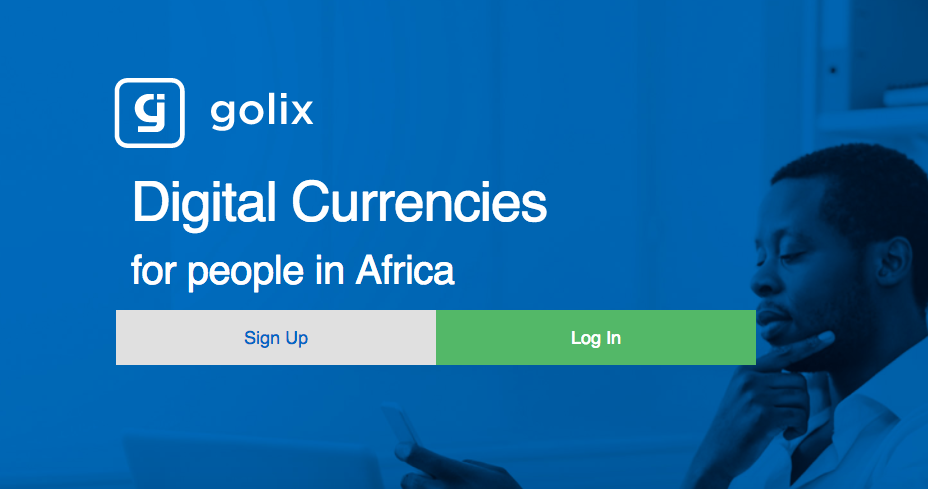 While Zimbabwe has had its fair share of political woes this year, the adoption of cryptocurrencies in the Southern African country has continued to grow. This is evident by the increasing trading volumes on its local bitcoin exchange Golix.
In a bid to boost cryptocurrency adoption in the Southern Africa nation, Golix – Zimbabwe's only local cryptocurrency exchange platform – has added bitcoin gold (BTG) and ether (ETH) to its trading platform. This brings the total number of digital currencies on the exchange to six.
In an interview with The Financial Gazette, Golix's Growth Manager, Panashe Tapera said,
"It is our belief that digital currency will form the basis of the future of finance, our mission at Golix is to bring digital currencies to everyone in Africa."
While adding Ethereum's ether is a good move considering that it tops the charts on the top ten altcoins and is popular, the case might be different for bitcoin gold.
Bitcoin Gold's Existence
The key reason for the creation of bitcoin gold was to decentralise bitcoin mining. Bitcoin gold came to be after an October bitcoin hard fork.
A hard fork is an irreversible blockchain split that occurs when there is a software upgrade that is enforced but is not supported by a segment of the network. Whenever a fork happens, a different form of bitcoin is created. In 2017, bitcoin experienced two hard forks.
Although by market cap it is a top ten cryptocurrency, bitcoin gold is not as popular as bitcoin or Ethereum globally. While the move by Golix is a smart decision and is aligned to their goal 'to bring digital currencies to everyone in Africa', the question on whether the demand for bitcoin gold will soar in Zimbabwe or not, is yet to be seen.
With about 70 percent of the population in Zimbabwe unbanked and looking at digital currencies as an alternative form of investment and a way of regaining financial control, the central bank of Zimbabwe still considers bitcoin illegal due to its lack of a legal framework.
As Golix continues to make efforts to push for adoption of cryptocurrencies, it is only a matter of time before the impact will be felt in Zimbabwe and in Africa.