Meet Africa's Blockchain Startups: Bankymoon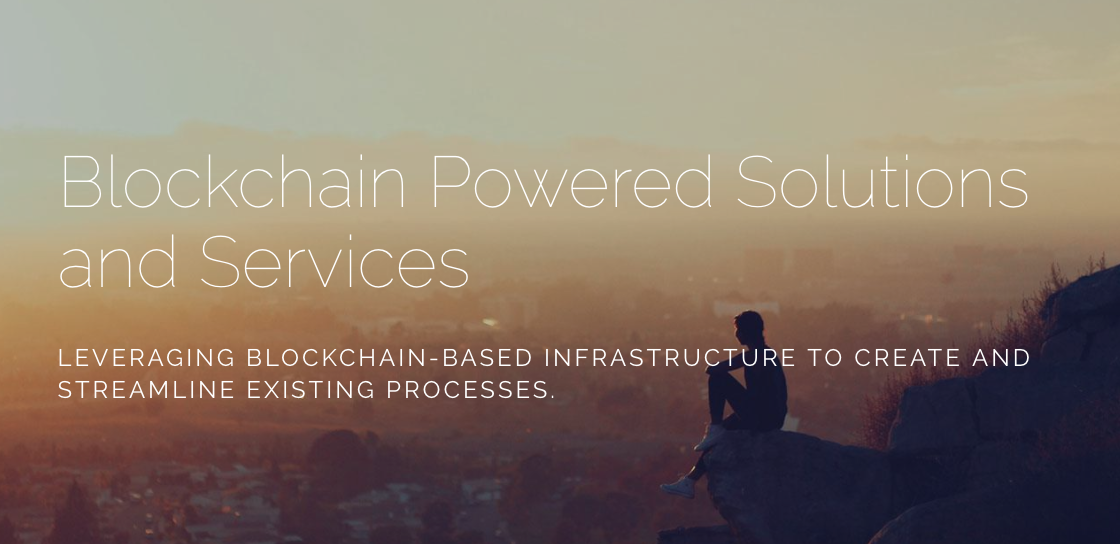 Bankymoon is a South African blockchain consultancy and software company that was founded in 2014 to offer bespoke solutions to clients who want to integrate bitcoin and other cryptocurrencies into their systems.
According to Bankymoon's CEO, Lorien Gamaroff, the Johannesburg-based startup aims to help institutions to embrace the blockchain. He believes the technology offers a more straightforward platform for people to develop business systems as well as an opportunity for the unbanked population.
Bankymoon's smart power grid meters
In 2015, Bankymoon announced "bitcoin's first killer app" dubbed 'Smart Grids and the Blockchain'. The startup is providing people with the opportunity to top up so-called smart meters using the digital currency bitcoin in real-time. This allows individuals to pay for their utilities without having to use traditional banking solutions that can be subject to high transaction fees.
The Bankymoon smart meters come with their own unique bitcoin addresses. At the point where a smart meter receives a payment in bitcoin, Bankymoon computes the tariff and then tops up the meter for the user. The integration of digital currency payments into smart meters enables individuals to "send" electricity, gas, and water to anyone, anywhere in the world by topping their utility meters using bitcoin.
"An international student who needs to top up their meter needs to phone their parents and ask them to send money. Then the parent now doesn't have to remit anything. Instead, they can just go and top up the meter using bitcoin," said Gamaroff.
Gamaroff believes that the blockchain can be revolutionary for the energy sector. He says that users in the far south country could pay less if municipalities and utility suppliers agreed to embrace the new smart meters.
The blockchain provides a system of distributed ledgers, which replaces the human labour offered by municipalities and power company. Thus, the meters can reduce power bills and boost industrialisation as well as rural electrification.
Integrating the bitcoin blockchain into the electricity grid allows users to make automatic payments directly from their wallets. This is likely to get rid of late fees and thus reduce power debt. It also enables well-wishers to make generous contributions by paying electricity bills for schools, hospitals, and the needy.
Gamaroff adds that the smart meters are ideal for reaching the unbanked population. The programmable money nature of bitcoin, he says, will help the developing world to enjoy the integration of the blockchain to the smart grids.
To see Bankymoon's bitcoin smart meter application in action, you can contribute to the company's social project that enables donors to directly provide electricity to needy South African schools by sending bitcoin to the schools' smart meters.
Consultancy services offered by Bankymoon
Alongside its bitcoin-powered smart meter project, the startup also offers blockchain consultancy services, seminars, and workshops. For example, Bankymoon helps organisations to understand the benefits and drawbacks of integrating private versus public blockchains and analyses existing systems to make valid recommendations on how to make them more efficient through the implementation of blockchain technology.
Bankymoon also develops blockchain-based systems, such as APIs that make the creation and management of digital assets easier and more user-friendly.
Meet Africa's Blockchain Startups: ChamaPesa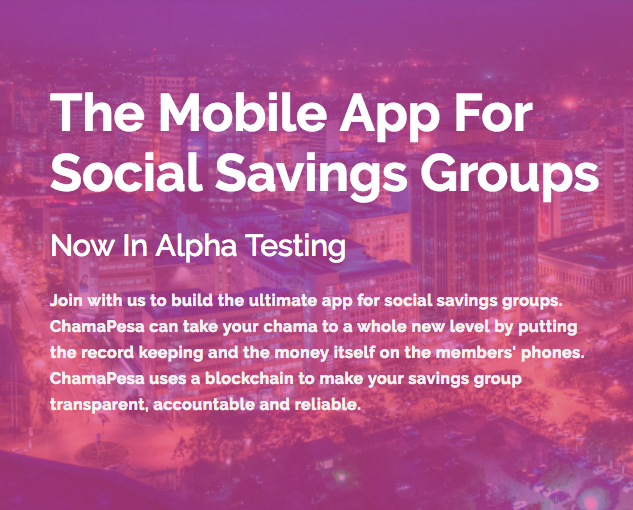 ChamaPesa is a Kenyan blockchain startup that aims to help chamas improve their bookkeeping systems. Initially, ChamaPesa was registered as a self-help group after its conceptualisation in November 2012. The self-help group, which ran for three years, was made up of members from Kibera and Karen, Nairobi. Ian Grigg and Ken Griffith, working with Kenyan developers Lee Mungai and Julius Sekah, created this original version of ChamaPesa.
Later, Grigg and Griffith were joined by Marc and Simone Bean. Grigg, Marc, and Simone are the founders of Solidus, a Bermuda-based mobile payments and clearing platform, which is behind the development of ChamaPesa. Griffith is the business development lead of Solidus. Michael Kimani, the chairman of Blockchain Association of Kenya, joined ChamaPesa as the Kenyan team leader in 2017.
Marc and Simone, who are natives of Bermuda and Bahamas, were pleased to become a part of ChamaPesa because chamas are common on these islands. The Bermudan version of a chama is called a "club hand."
A chama is an informal cooperative group that pools together savings and investments. It is organised by local community members – usually women- and acts as an informal bank in the local community.
The ChamaPesa App
Today, the ChamaPesa app allows you to create a profile and join or create a chama. Chama members have the option to open accounts in different contracts or other instruments. Therefore, the first two accounts of a member are for shares and Kenya shilling. Consequently, you can move money between accounts and use it for various purposes.
The ChamaPesa app also ensures transparency within a chama. That means that members can view the treasurer's account including information regarding spent money.
In the future, a type of contract will be added to the app to enable an automatic "merry-go-round" chama. As a result, this feature will allow all chama members to directly send money via their mobile phones to the member who is supposed to receive it that month.
What Does The Alpha Testing Stage Entail?
Presently, the ChamaPesa app is in the Alpha testing stage of development where hand-picked chamas are using the app and providing feedback to the development team. In turn, the development team uses the feedback given to polish up the app's features in order to make it usable by regular chamas.
The chamas involved in this stage use the app for a cryptocurrency fund where members make monthly savings. The money is then used to create a portfolio of bitcoin, ether, and other tokens. These cryptocurrencies are then secured on a hardware wallet by the treasurer. Eventually, the ChamaPesa team wants all of these processes to take place inside the app.
The ChamaPesa DApp
The ChamaPesa distributed app (DApp) enables the distribution of chama information on a blockchain. So if a chama member loses their phone, they can easily recover their information through a secret passphrase. Additionally, the advantage of using a Distributed app means that no centralized server or company is keeping the chama money. Instead, the chamas create a decentralized distributed Kenya Shilling.
ChamaPesa will undertake a token sale in the second quarter of 2018 while the public release of the app is scheduled for the last quarter of 2018.
The Future Plans of ChamaPesa
ChamaPesa plans to create localised versions of the chama around the world. Michael Kimani told Bitcoin Africa:
"It is important to understand that Solidus and the ChamaPesa team believe that the Kenyan formula for chamas is so significant and important that it should be shared with the rest of the world. So, yes ChamaPesa is a Kenyan app, made by Kenyans and for Kenyans. But we also want to make it usable for people in the rest of the world. We believe that Kenyans can help teach people in other countries how to use chamas and make them work successfully."
In 2018/2019, ChamaPesa will focus its plans on Kenya and the rest of Africa. From 2020-2025, the team will release compatible versions of ChamaPesa to other regions.
The public should expect frequent releasing of content on the ChamaPesa website from January 2018.
Meet Africa's Blockchain Startups: NairaEx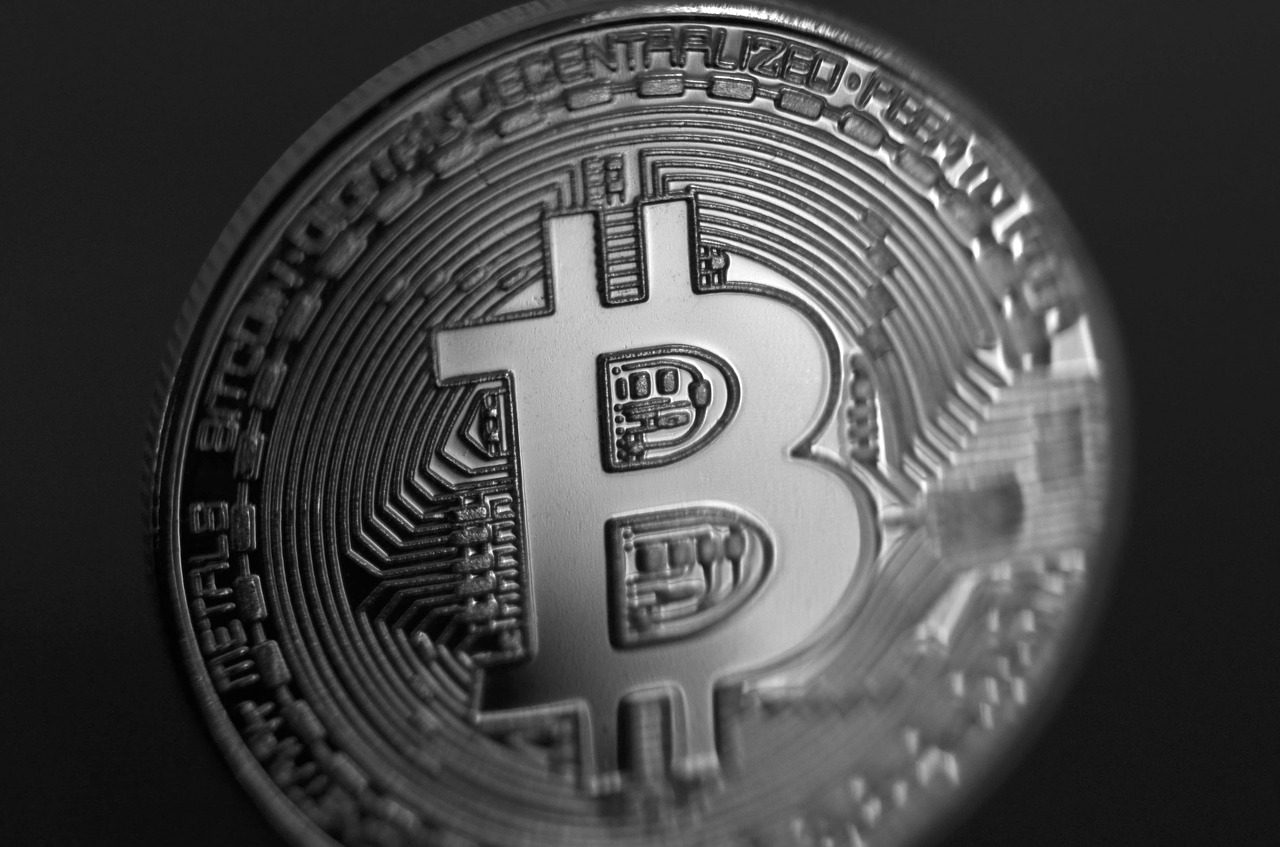 NairaEx is a popular Nigeria-based exchange that was launched in 2015 by Double JJ Enterprises based in Abeokuta Ogun State in Nigeria.
NairaEx is a bitcoin trading platform that allows customers to buy and sell bitcoin and other e-currencies such as Perfect Money, bank transfers, and bank deposits, among other payment options.
The exchange boasts user-friendly navigation and employs a unique pricing system; with both trading fees and other charges incorporated in the bitcoin price listed on the exchange.
NairaEx is one of the fastest growing startups in Nigeria's bitcoin ecosystem. Through its seamless transactions and transparent exchange rates, its trading platform has now become a popular choice among bitcoin enthusiasts who deal in the cryptocurrency.
NairaEx CEO David Ajala told Bitcoin Africa that he launched the exchange to enables Nigerians to buy and sell bitcoin using the naira to facilitate bitcoin remittances. Given the restrictions Nigerians are facing when it comes to sending and receiving international money transfers, he viewed bitcoin as a welcome alternative to the existing options.
"Considering the cost of remittances in Africa in general, bitcoin will prosper well into the future as transactions remain cheaper and faster, although a scaling solution will need to be found," Ajala told Bitcoin Africa.
NairaEx currently processes over 1 billion Naira worth of bitcoin transactions each month and the platform has accumulated over 100,000 users. It has become one of the most trusted exchanges to buy and sell bitcoin in the West African nation.
NairaEx's Future Plans
"The future for NairaEx is likely to involve an expansion in services to accommodate a range of consumers. Currently, our service is exchange and remittance centered, but as bitcoin use and adoption increases, we hope to provide merchant and corporate services to complement our current offering. As our blockchain service matures, we may also launch Bitcoin investment funds to allow consumers to profit from the extremely volatile crypto markets," Ajala told Bitcoin Africa.
Meet Africa's Blockchain Startups: BitFinance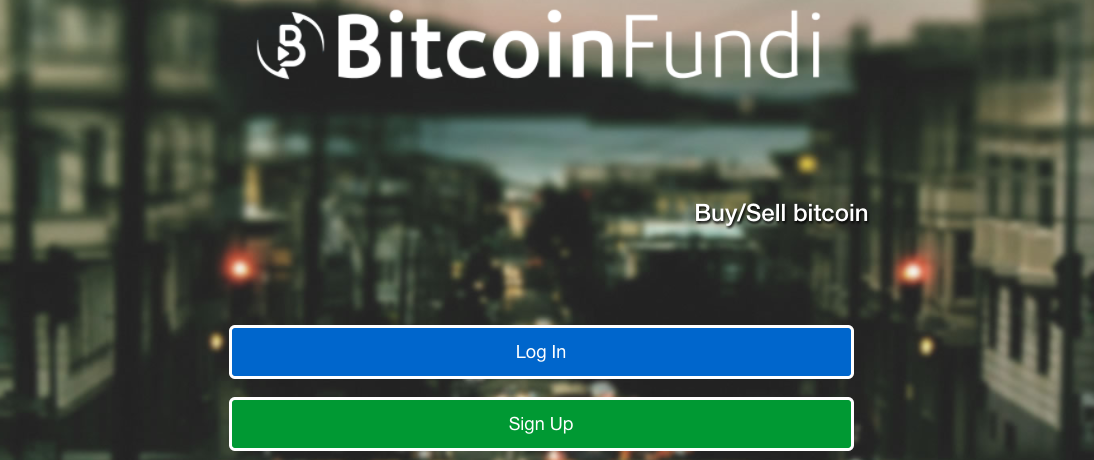 Harare-based BitFinance is one of the leading bitcoin startups in Zimbabwe. In 2015, BitFinance received funding to start BitFundi, Zimbabwe's first and only local bitcoin exchange.
Inspiring Background
The founders of BitFinance include Tawanda Kembo, Tawanda Maguze and Verengai Mabika. After lengthy studies and experiments, they launched BitFinance in 2014. The trio launched the company to provide better currency solutions to the fragile Zimbabwe economy. With bitcoin as a promising new alternative currency, they believed it could revolutionise how people do business in the country.
Kembo says he was inspired by his friend William, who was living in the United States. He wanted to send money to his wife in Zimbabwe but the charges at the traditional money remittance providers were exorbitant. William decided to send the $300 in bitcoins to Kembo, who would get about five percent, who then gave fiat currency to William's wife. This would save William more than five to ten percent in transaction fees than if was using traditional money transfer services. After noticing that transferring money was hard for millions of Zimbabweans, software Kembo developer came up with the idea for BitFinance.
Initially, it was hard for the startup to find investors to scale up their venture. The business people would turn down any investment deal in Zimbabwe due to the ailing economy. So, the three co-founders applied to multiple startup organisations around the globe. One of the addresses for their letters was the Silicon Valley-based Boost VC's accelerator program. The organisation later turned down their application.
Initial Funding
A year after launching, they received venture funding from Nairobi-based Savannah Fund. They used the funding to build a team of ten people to help develop Zimbabwe's first bitcoin exchange.
According to Kembo, in January 2016, they only had 62 new clients on BitcoinFundi. In that month, users only traded a volume of $759 on the platform. But in November that year, a total of $31,000 was exchanged. That was about 7,650 percent higher than the beginning of the year.
Also, in late 2016, BitFinance managed to raise additional capital from local angel investor Taurai Chinyamakobvu to improve the BitFundi platform and to expand its customer base.
How Does BitcoinFundi work?
BitFinance's bitcoin exchange BitcoinFundi.com allows Zimbabweans to create an account and start selling or buying cryptocurrency. After a successful account registration, Zimbabweans can turn their fiat currency into bitcoin and vice versa. BitFinance only takes one percent as fees for the transactions, which is very low compared to other exchanges in Africa.
In light of Zimbabwe's growing interest in bitcoin, BitFinance has the potential to become a big African startup success story despite coming from such a challenging environment for tech startups.