Can this Crypto Solve the Mass Adoption Problem?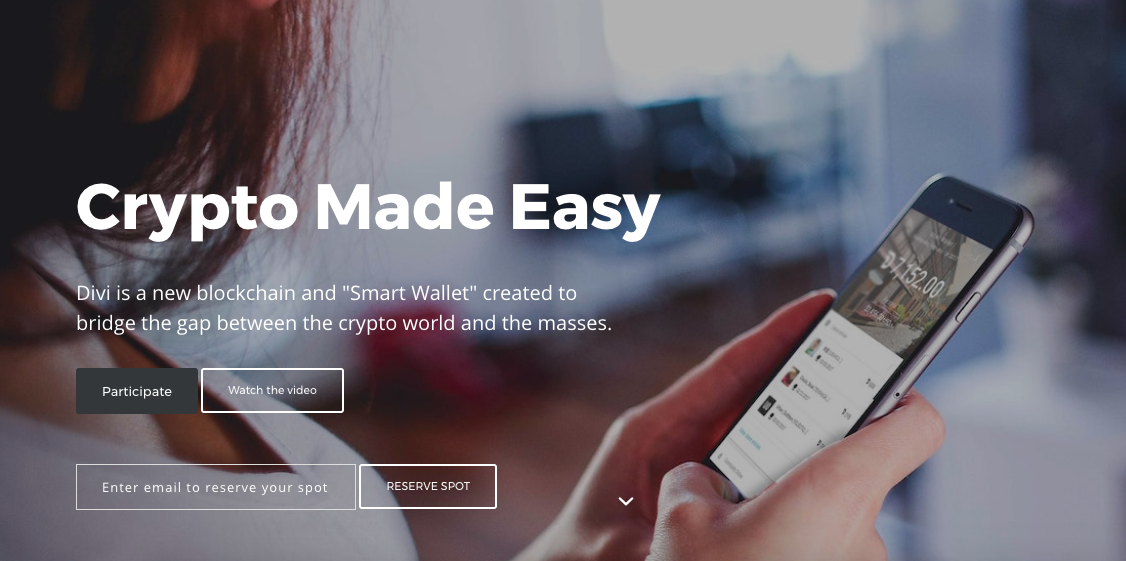 Yes, there's a lot of hype in the Crypto world these days, and yes maybe there's a bubble. Many projects that are very well funded today will fail but make no mistake, a revolution is coming.
If you think the explosion of growth that has happened in places like China over the last 20 years was impressive, just wait until the billions of people who are still effectively locked out of the world economy come online.
Thirty-nine percent of the world's population doesn't have a bank account. At least two billion people don't even have a record of their birth. But this dearth of identity is about to change in a big way. That's because the infrastructure for it to happen is finally nearly in place.
Internet access in the form of global wifi and very affordable computing power (smartphones) combined with the final piece of the puzzle, blockchain technology, is about to bring billions of people into the world economy like never before.
Blockchain still has a reputation for being the anonymity enabler but it's actually its ability to give people an identity that will allow these new entrants into the global economy.
Here's where the Divi Project is onto something.
Divi is building a marketplace platform that will finally allow people to bootstrap their own financial inclusion and capitalize on their desire to create and contribute.
It's a space where users can create an identity and through attestations from the community, attach a reputation to that identity so that there's the trust needed to facilitate the buying and selling of products and services globally.
On one level, it's a marketplace like Amazon. But unlike Amazon, this marketplace will be open to everyone because it's decentralized.
A carefully designed blockchain project – by its nature – will beat a typical centralized marketplace like Amazon in terms of security, transparency, speed of settlement, and ability to scale globally. The Divi project checks all of these boxes. But so do a lot of other blockchain projects.
So what sets Divi apart? It starts with usability.
There are already hundreds of millions of dollars worth of lost crypto out there. Even veteran crypto users are forced to double, triple, and quadruple check every transaction: Is the string of characters perfectly copied? Is it going into a wallet that can actually receive it?
For newcomers, the most common word used to describe a first crypto transaction is "terrifying." And don't forget: today's crypto "newbies" are still early adopters in the grand scheme of what is coming. If these relatively tech-capable early adopters are describing their experience as terrifying, what about the billions who haven't even heard of blockchain?
To attract them, if we're being honest, the word "blockchain" is irrelevant. These people will be attracted to the service only if it works better than that what they are already using.
The marketplace that succeeds in drawing mass adoption, therefore, needs to have a far better user experience than today's typical blockchain projects. In fact, it should have at least as good a user experience as Amazon.
Divi is the first project to really focus on things like (finally) usable wallets.
According to Tim Sanders, former Chief Solutions Officer of Yahoo, who recently joined the Divi Team, "Apple brought design acumen and appliance-level ease of use to the personal computing world. Similarly, Divi's team is taking a design approach to take the complexity and fear out of cryptocurrency. They've demonstrated the ability to not only dream big but to execute the plan. Those are the two ingredients I look for when getting involved in a company."
Users of the Divi network will be able to customize their wallets in new ways. This means instead of their wallet name being an impossible to remember (and easily mistaken) string of numbers and characters, it can be something recognizable like a username or an email address. Users can also attach their photo or logo to their wallet so customers sending them funds will have the extra reassurance that they are actually sending funds to the right wallet. Anonymity can, of course, be retained for those who wish, but most businesses will not want to be anonymous. Businesses are, after all, built upon reputation.
Divi has clearly thought through the game theoretic incentives that are required for a tokenized platform to succeed. This includes things like affordable tiered master nodes (allows speedy decentralization), the ability to stake tokens (encourages growth) and lottery style reward blocks (builds excitement and loyalty).
The platform design is also fertile ground for the network effects that will allow rapid marketplace growth through a bounty system for early adopters and a social component.
Crucially, the Divi Project is one of the few in the crypto world to have a strong focus on bringing women into the space. Their team includes top New York publicist Heidi Krupp, on their advisory board Co-Founder of CoinTelegraph Toni Lane Casserly, as well as other female entrepreneurs and social media experts.
Divi will probably not topple Amazon, but it doesn't need to. All it needs is a slice of the billions of people, and trillions of dollars, who are about to enter the global digital economy, and it looks like it's on the right track to do so.
By Graham Stone
"This is a paid press release. Readers should do their own due diligence before taking any actions related to the promoted company, product or service. Bitcoin Africa Ltd. is not responsible, directly or indirectly, for any loss or damage caused by or in connection with the use of or reliance on any content, product or service mentioned in the press release."

Ripple CTO Stefan Thomas Confirmed as Keynote Speaker at the Blockchain Africa Conference 2018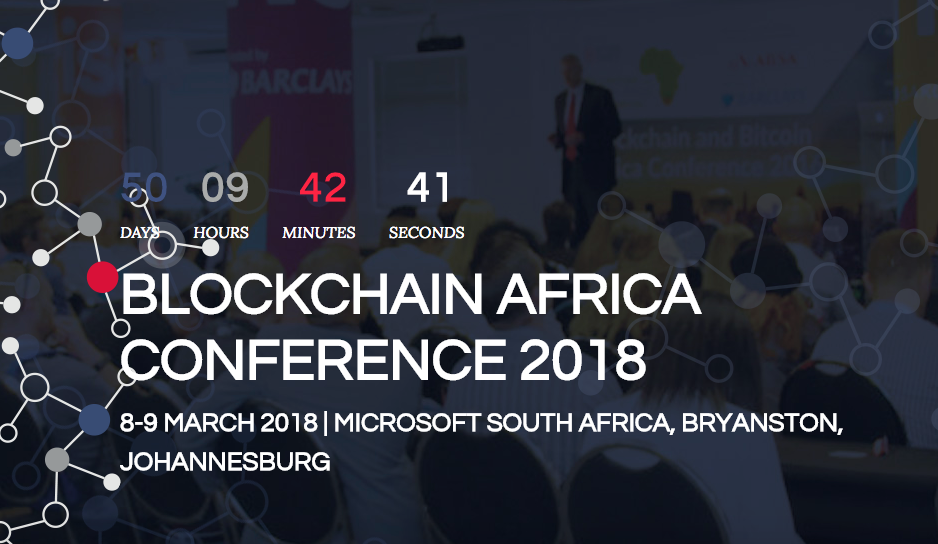 Bitcoin Events Pty Ltd is excited to announce that Stefan Thomas, Chief Technology Officer at Ripple, will be the keynote speaker at the Blockchain Africa Conference taking place in Johannesburg on 8-9 March 2018.
Stefan is the producer of well-known "What is Bitcoin?" video and his open-source software projects, such as BitcoinJS, are widely used in the industry serving millions of crypto-currency users. He is currently the CTO of Ripple, the leader in enterprise blockchain solutions for global payments. Since joining the SF-based company in 2012, Stefan co-created the Interledger protocol (ILP), an open protocol for moving value across ledgers in the same way that information currently moves over the internet.
Stefan will discuss 'Blockchain – Connecting the World or Dividing It?' Since the launch of Bitcoin in 2009, blockchain's great dream has been to connect the world. Stefan will look at his more than seven years working full-time on Bitcoin and Ripple, and give his take on how much progress has been made towards that dream. He will cover the role of ICOs, smart contracts and what blockchainers can learn from the early days of the internet. Finally, he will talk about the Interledger protocol and how the Bill and Melinda Gates Foundation is using it to make the financial system accessible to everyone.
The cryptocurrency, XRP, recently surged to an all-time high of US$3.84 on January 4, 2018, and by-passed Ethereum to become the second largest cryptocurrency (after Bitcoin) in terms of market capitalisation of US$120 billion.
Ripple uses blockchain technology to provide a much cheaper, faster and more streamlined experience removing the pain and friction from global payments. Financial institutions can use XRP to fund payments on demand, which makes it one of the most scalable digital assets in the world.
For more information about the conference or to buy tickets, visit www.blockchainafrica.co or email Blockchain Africa at info@blockchainafrica.co.
Land LayBy Sets Pace for the Incorporation of the Blockchain in African Real Estate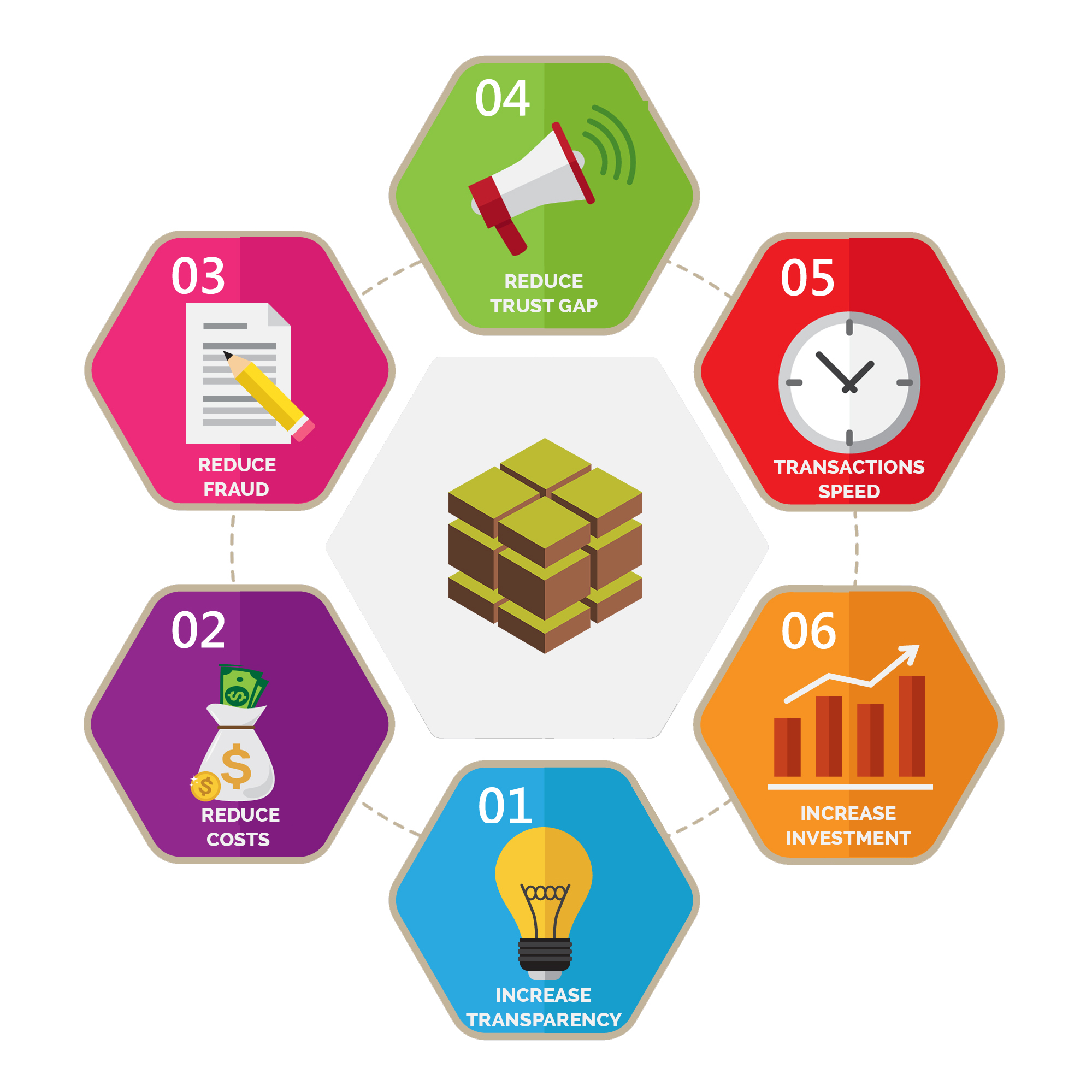 2018 is set to be a revolutionary year for Africa as the Land LayBy Holdings, the parent holding company of a flagship of real estate & fintech companies sets the pace for the incorporation of blockchain technology in the African real estate sector. Given the blockchain disruption of financial services with the introduction of cryptocurrencies that are working successfully, it's hard to find a sector that has not been directly or indirectly influenced by the technology.
Cryptocurrencies have made a strong impact on payments, remittances, and foreign exchange. Token Generation Events (TGEs) have challenged stock investing, startup loans, as well as venture capital. The disruption is now in the African real estate industry as private companies seek to introduce it to land transactions and maintenance of public ledgers.
There is a grand opportunity to significantly alleviate such incessant challenges in our real estate industry permanently. Land Layby Kenya Ltd, a Kenyan leading real estate and fintech company, operating in 4 other countries (Australia, Ghana, UK and USA) is propelling Africa's real estate into the Blockchain space with platforms built on this new technology. The company is set to launch the minimal viable product (MVP) for Africa's first multinational Blockchain powered land registry early 2018. The platform, which shall be accessed using a special digital utility key called the Harambee token, will transform the way we buy and sell real estate by doing away with the hidden costs, unnecessary intermediaries, and reduce transaction time significantly. It will enhance data security and eliminate manual errors and duplication of verification processes.
Generally, the Blockchain contains a certain and verifiable record of every transaction ever made, which mitigates the risk of double spending, fraud, abuse, and manipulation of transactions. The crypto economics built into the Harambee Token provide incentives for the participants to continue validating blocks, reducing the possibility of external influencers to modify previously recorded transaction records.
Land Layby Holdings hopes to permanently address the trust gap by disclosing land and land options to the public, but with special privacy requirements. The initial role of the platform will be to provide a mirror reflection of the Government Land Registry systems.
General Inquiries:
info@harambee.io
Tel: +254 780 145 061 | +61 469717185 | +1 833 894-LAND | +61 1300799063 | +44 8000516788
To learn more about Land Layby, visit www.landlayby.com.au.
"This is a paid press release. Readers should do their own due diligence before taking any actions related to the promoted company, product or service. Bitcoin Africa Ltd. is not responsible, directly or indirectly, for any loss or damage caused by or in connection with the use of or reliance on any content, product or service mentioned in the press release."
Don't miss the Blockchain Africa Conference 2018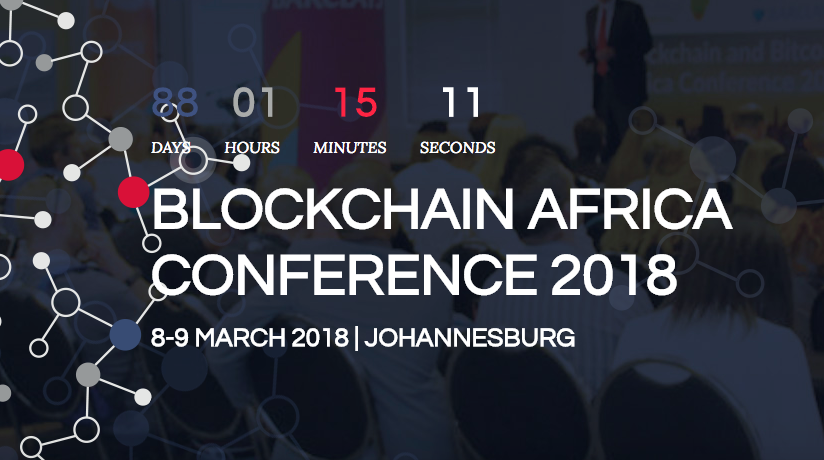 Bitcoin Events' 4th annual Blockchain Africa Conference 2018 takes place in Johannesburg on 8-9 March 2018 and has received tremendous interest from industry experts around the world.
It's an exciting time in the blockchain and cryptocurrency arena which may offer some solutions to current problems and future growth opportunities in Africa.
Blockchain technology is already disrupting finance, energy, supply chains and other sectors, while Bitcoin, the world's largest cryptocurrency by market capitalisation, has just surpassed the psychological high of US$10 000.00. It is up more than 800% on a year-to-date basis. Ethereum has now also reached an all-time high of more than US$500.00 over the last few days. The total market cap of all cryptocurrencies is now over US$300 billion.
What the conference focuses on
Use cases
How blockchain technology is used in payments, settlements, supply chain management, record keeping, file storage, proving of ownership, and smart contracts, and blockchain as a service and identity management. Some of the most interesting start-ups in South Africa will be discussing how they are using blockchain technology to solve real problems. Start-ups who'll be sharing their insights include ProsperiProp, Rehive, Wala and the IXO Foundation. Read more about them here.
Regulatory environment
How blockchain technology can improve transparency, audit trails and transaction reporting to ease regulatory and compliance processes, as well as how regulators are considering regulating cryptocurrencies and blockchain technology.
Technology hurdles and opportunities
Concerns around performance, scalability and blockchain infrastructure and the implementation of blockchain systems.
Who the speakers are
The Blockchain Africa Conferences have always attracted an impressive line of speakers. The 2018 conference is no different.
Blockchain expert, CEO of Bankymoon and Co-founder/CEO of Centbee Lorien Gamaroff will kick off the conference in Johannesburg as the Master of Ceremonies.
Speakers include Head of Business Development at ConsenSys and Co-Founder of ConsenSys Capital Andrew Keys (USA), Founder and CEO of BitPesa Elizabeth Rossiello (Senegal), Leader of Rand Merchant Bank's Blockchain Initiative Farzam Ehsani (RSA), Co-Founder and CEO of Luno Marcus Swanepoel (RSA) and CEO of the IXO Foundation Anne Connelly (Canada).
Read more about our speakers here.
Get your ticket now
Early Bird tickets have now closed, but some standard tickets are still available.
Groups of 5-14 receive 5% off the standard ticket price and groups of 15 or more receive 10% off the Standard ticket price.
For more information about the conference or to buy tickets, visit http://www.blockchainafrica.co.