KRA Should Offer Guidance on Bitcoin Taxation in Kenya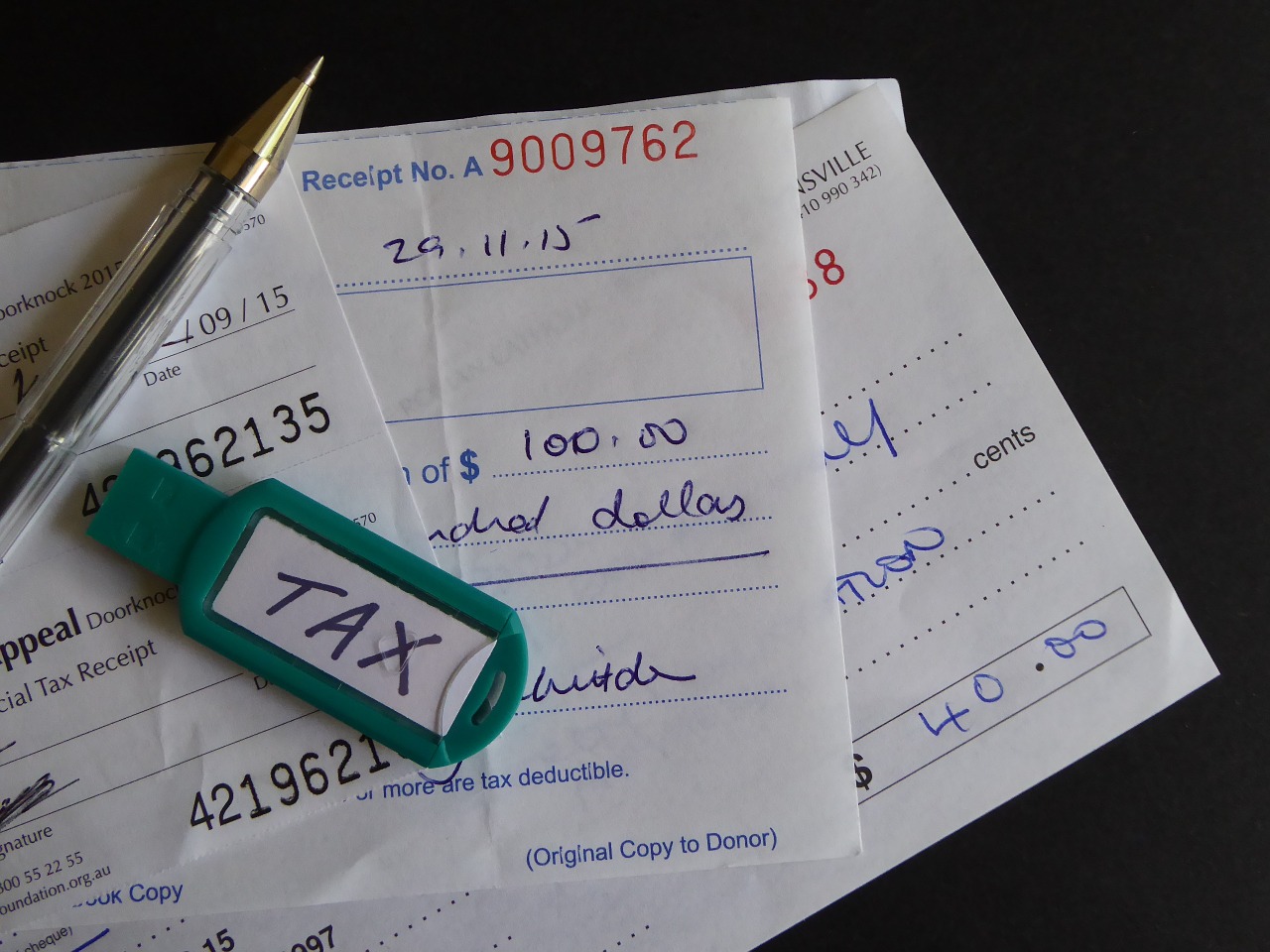 Bitcoin has witnessed unprecedented growth over the year, yet central banks and policymakers are still grappling with how to classify cryptocurrencies in the current financial ecosystem. Kenya has a high number of bitcoin users despite the 'regulatory grey area' pertaining to cryptocurrencies.
\While the Central Bank of Kenya (CBK) has warned against the use of bitcoin in the past, lately the regulator seems to be taking a more positive approach. However, one area that remains unexplored is the tax consequences of bitcoin mining and speculation.
No Guidance on Bitcoin Taxation from the Kenya Revenue Authority
Bitcoin is known for its frequent and rapid price fluctuations with swings of five percent or more on some days. The volatility creates opportunities for investors to generate quick profits by bitcoin-fiat currency trades on the exchanges. Also, while exchanges stay within the same price range, lack of a definite bitcoin price creates arbitrage opportunities.
The Kenya Revenue Authority (KRA), however, has so far not provided any guidance on bitcoin taxation, which leaves cryptocurrency users in the dark as to how to adequately tax their digital currency income.
However, before investigating the tax implications, there is a need to ascertain whether bitcoin is classified as currency or commodity in Kenya.
Is Bitcoin a Commodity or Currency?
While bitcoin qualifies as a medium of exchange, it is hard to consider it as a store of value due to its volatility. Also, the digital currency can barely be a unit of account as the value must first be converted into fiat currency. Typically, money must have legal tender status and is issued in the form of coins and banknotes, with printing and supply being controlled by a central bank.
However, bitcoin is not recognised as a legal tender in Kenya and is also decentralised, which means it lacks a central governing authority. Therefore, it does not meet the criteria for money in both legal and economic sense. Hence, for the purposes of taxation bitcoin can be viewed as a commodity or an asset.
The question now arises as a commodity or asset when would bitcoin be taxable?
Cameron Keng, a contributor to Forbes Magazine, had this to say on the subject of bitcoin taxation:
"Bitcoin is taxable, whenever a taxable event occurs. A taxable event is whenever you cash out your bitcoin for any fiat currency (dollars, euros and etc.) or when you trade a bitcoin for anything (bartering). In taxation, bitcoin is best understood as an "asset."  Whenever you hold an asset, it can increase or decrease in value. When you trade the bitcoin for fiat currency, then you're trading an asset for dollars. It works the same way as when you trade gold bullion for dollars."
How Should Bitcoin be Taxed
Bitcoin taxation should be very simple and come only in two forms: income tax and capital gains tax.
If an individual or a business receive payments in bitcoin for products sold or services rendered then normal income tax rules should apply.
If an individual buys bitcoin or engaging in active trading of cryptocurrencies to generate an investment income then that income needs to be taxed as capital gains.
As long as the Kenyan Revenue Authority (KRA) does not issue clear guidance on how to tax cryptocurrencies the country will miss out on valuable tax revenues. As bitcoin adoption grows and more and more Kenyans are pouring money into cryptocurrencies as investments, the more capital gains tax the KRA could collect. Also, the more freelancers and remote workers start to accept cryptocurrencies as payment, the more income tax revenue the KRA can generate provided it issues clear guidance on how digital currency should be taxed in Kenya.
Kenya Blockchain Event in Nairobi Records a Huge Turn Out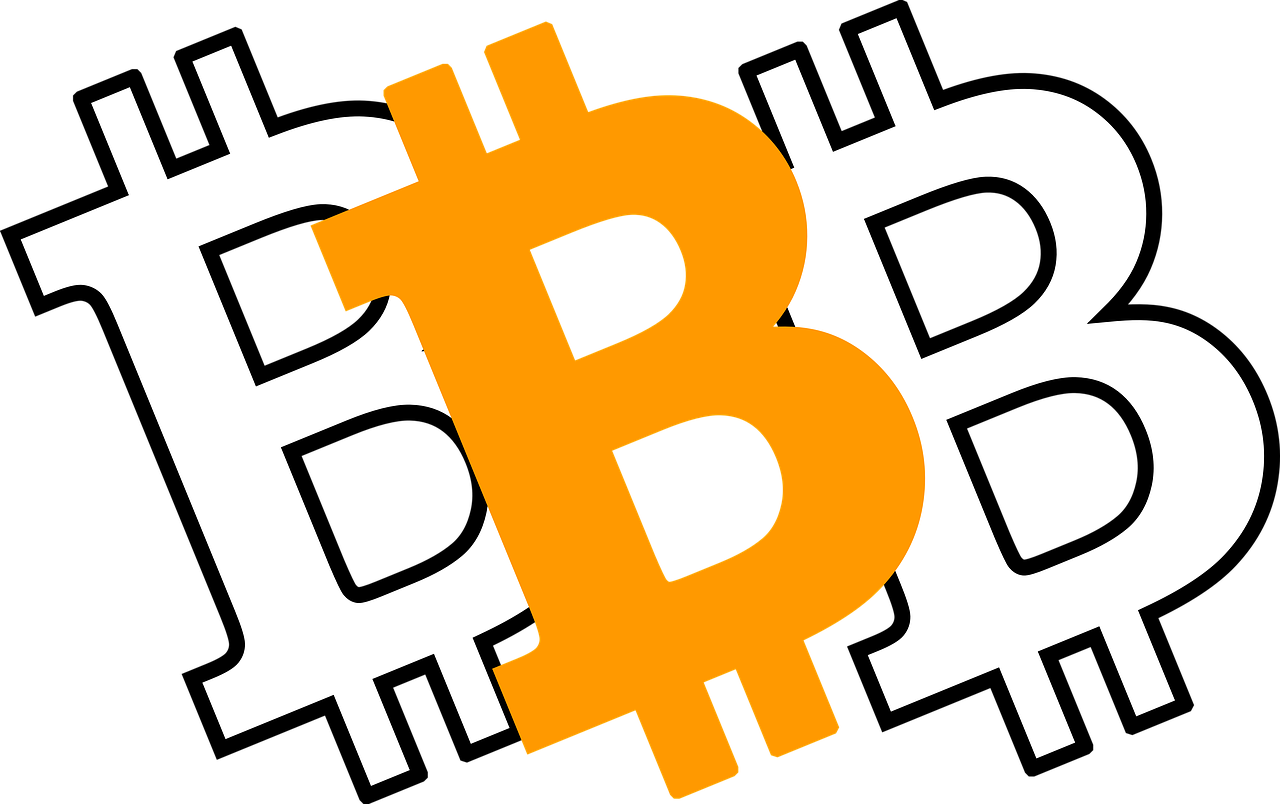 December 10, 2017, saw a large number of bitcoin experts, enthusiasts, investors, newcomers, and traders converge at the Metta Entrepreneur's Club Nairobi. The atmosphere indicated an increased desire among Kenyans to understand and discuss cryptocurrencies at length.
The four-hour discussion was detailed, explicit, and informative. Key speakers included Michael Kimani, Daniel Nyairo, Janet Kemunto, Damaris Njoki, and John Karanja among others. These cryptocurrency experts had a lot to share and plenty of advice to give. Thanks to their endless efforts, the crypto scene in Kenya is presently buoyant.
Is Bitcoin Valuable?
According to Michael Kimani, bitcoin is valuable.
"The bitcoin surge is more than just speculation. A substantial number of people are purchasing bitcoin because they believe in its future. These people are betting on the future because there is proof that the underlying technology (blockchain) actually works," he said.
Is Bitcoin in a Bubble?
2017 has been a great year for cryptocurrencies.
"I have been in the technology sector for ten years and I have never seen anything grow as fast as cryptocurrencies have this year," John Karanja, the founder of BitHub Africa, said.
The bitcoin price has risen by more than 1,500 percent in 2017. Surprisingly, altcoins like ether have risen by a higher percentage than bitcoin this year. Still, bitcoin is taking the lead with its current price of over $16,000. The recent surge has left many wondering: is bitcoin in a bubble?
In the opinion of Mutai, a software engineer, "Bitcoin is somewhat in a bubble because the underlying technology is being overlooked. Currently, the bitcoin price is keeping up with the pace of speculation." Nevertheless, the self-taught tech expert believes that bitcoin is worth it in the long-term.
Where Can Kenyans Buy Bitcoins and Altcoins?
Expert recommended exchanges are Belfrics Kenya, Kraken, Bitstamp, and Bittrex. Other platforms such as peer-to-peer (P2P) markets are also great places for purchasing crypto.
Localbitcoins, Paxful, and Remitano Kenya are suitable P2P markets.
Tips On Cryptocurrency Investments
Advising clients on cryptocurrency investments is a full-time job for George Mang'eni, an experienced trader at the Nairobi Securities Exchange (NSE). "Keep calm & HODL," he advised attendees at the event.
Bitcoin investments are made through mining, trading, and HODLING (Holding On for Dear Life). Mang'eni recommends investors to conduct a fundamental analysis and create a portfolio before investing in cryptocurrencies. "Always invest in an asset that is higher than the inflation rate," he said.
A fundamental analysis involves looking into the following:
Real-world application of the cryptocurrency
Researching the reputation and achievements of its developers
The big investors involved
Liquidity
Crypto supply limits
Transaction processing system
Security is a Priority
Any person who owns crypto knows that security is everything. The crypto scene has attracted a lot of scammers, hence the need for caution.
Daniel Nyairo, a cryptocurrency freelancer stated, "Scammers use social proof to steal from unsuspecting customers." The social proof marketing technique is often used to make customers feel like they are missing out. "A person selling bitcoins to you while trying to influence your emotions should be a red flag," Nyairo warned.
With regards to ICOs (Initial Coin Offerings), attendees were advised to research thoroughly before investing. "Investigate the authenticity of the names and images of those behind the project," Nyairo stated. Furthermore, he emphasised the need to carefully scrutinise business models, business descriptions, and business processes of the companies launching ICOs.
The Three Kenyan Women Thriving in Cryptocurrency Trading
According to Damaris Njoki, Juliana Mwangi, and Janet Kemunto, bitcoin trading is a rewarding employment opportunity. "We do not work for the money; the money works for us," Kemunto said.
Juliana and Kemunto both left their jobs to take up bitcoin trading as a full-time job. "Cryptocurrencies are the future. I love what I do," Juliana asserted.
Trading bitcoin requires two things: trust and 0.2BTC. "My job is not about meeting the margins; it is about the client," Kemunto said. "My goal is taking care of the client and in turn, the client takes care of me."
The main challenge that these women face is a low supply of bitcoins. Other than that, the demand for bitcoins is huge. "We have markets not only in Kenya but also in China and the UK," Damaris said.
Meet Kenya's Popular Miner Eugene Mutai
Mutai has been making headlines as the only crypto miner in Kenya for a while now. The millennial states that it took him two months to put his mining rig together. "For a non-tech savvy person, it might take longer," he said.
Mutai mines Zcash and other altcoins. "I began with a modest budget and it took me around 8 months to break even," he explained. Cloud mining is one and a half times more expensive than mining individually," he added.
Two-thirds of what Mutai mines are his profits. The rest goes into electricity and Internet costs. Nevertheless, he faces two challenges that result in the loss of two months of mining yearly. "I need to back up my Internet in case my main connection fails me. On the other hand, I experience electricity blackouts on average twice every week," he said.
Kenyan Regulators are Lagging Behind
Cryptocurrency regulation in Kenya is still a major topic mainly because little is taking place. "Kenyan regulators will find themselves playing catch up," William Mutiso, a crypto trader said. Kenya has lost the business from startups such as Kipochi and BitPesa because of poor regulations.
"There is need to keep these conversations going to show regulators the extent of crypto interest in Kenya," Eddie Ndichu, a cryptocurrency enthusiast, noted.
Upcoming Startups and Events
Despite regulation setbacks, the Kenyan crypto space is taking in new startups as fast as new ideas are conceivable. Some of the startups under the works are JijiPlan and Pesabase. Other startups like ChamaPesa are also about to launch.
Besides startups, Kenyans should watch out for upcoming crypto events such as a mining class that Mutahi will be teaching. The mining class targets those interested in mining as individuals as well as cloud mining.
** This article has been retrospectively corrected by the editor.
The State of Bitcoin in Botswana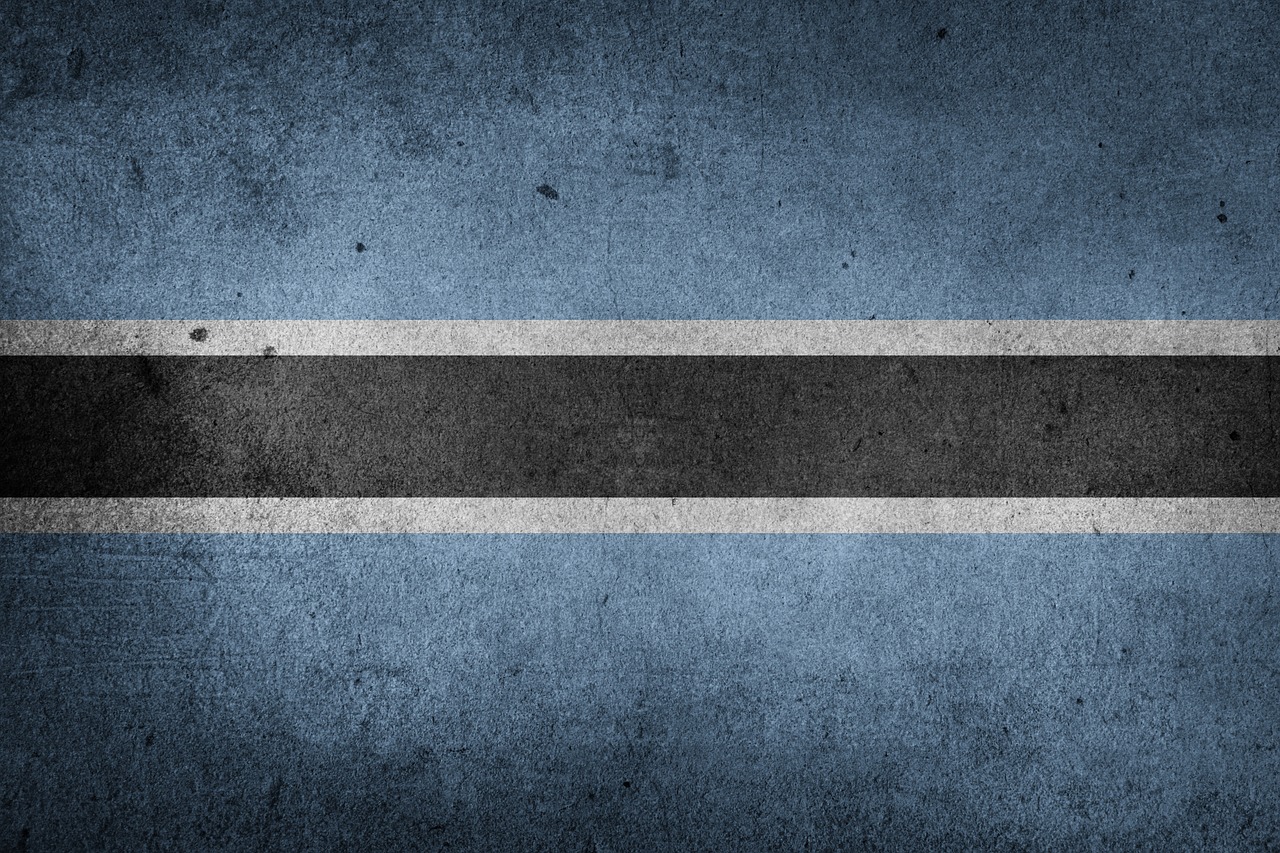 Botswana may not be the first country that comes to mind when thinking about bitcoin and blockchain innovation but the Southern African country is home to a small but active bitcoin economy that encompasses startups, meetups, a blockchain hub, and bitcoin trading WhatsApp groups.
To receive local insight into the current state of bitcoin in Botswana, Bitcoin Africa spoke to Satoshicentre founder and Botswanan bitcoin thought leader Alakanani Itireleng.
The Local Bitcoin Community
According to Ms. Itireleng, the introduction of bitcoin cloud mining and multi-level marketing schemes has been a key driver of bitcoin adoption in Botswana. There has been a lot of interest in these types of make money online schemes in Africa and this interest has also helped to boost bitcoin awareness in Botswana. 
Meetups held by the blockchain hub, Satoshicentre, have also helped to spread awareness about the benefits that digital currencies and blockchain technology can provide.
Bitcoin Trading in Botswana
There is currently no bitcoin exchange in Botswana and at the time of writing, there was only one offer on the global peer-to-peer bitcoin exchange LocalBitcoins to buy bitcoin using the Botswanan pula. Not surprisingly, therefore, most bitcoin trading occurs through bitcoin trading WhatsApp groups and in dedicated Facebook groups.
Some Botswanan bitcoin users prefer to use South African exchanges such as AltcoinTrader, which allows direct bank deposits, and those with friends or relatives in South Africa often use Luno to buy and sell cryptocurrency.
According to Ms. Itireleng, Botswana is still in search for a local bitcoin exchange that can meet local demand. Bitcoin exchange, Belfrics, which recently launched in Kenya, has announced that it would launch in Botswana as well at some point in the future. Having a local exchange would likely boost adoption and help to grow Botswana's bitcoin economy.
The Bitcoin Startup Scene
Currently, there are three notable blockchain startups in Botswana. The Satoshicentre, a blockchain hub run by Ms. Itireleng, Plaas, a blockchain-based farming platform provider, and Kgoboko, a blockchain-powered financial services platform for the unbanked launched by IndieStudio Africa.
The Satoshicentre is a blockchain hub that was founded in 2014 by Ms. Itireleng with the mission "to provide disruptive Innovations with the sole purpose of changing the way we carry out our daily routines and processes with ease through the help of the Blockchain."
Plaas is a startup launched under Satoshicentre, founded by Alakanani Itireleng, which is working with various blockchain experts around the world, including BitcoinTracker and Bitsoko, to develop a mobile application that enables farmers and farming cooperatives to manage their daily farming productions and stock on the blockchain.
IndieStudio Africa launched Kgoboko, a financial services ecosystem that aims to address the needs of the unbanked in emerging markets. The startup aims to solve the problem of restricted access to funding and investment as well as low uptake and awareness of cryptocurrencies in Africa.
Cryptocurrencies Remain Unregulated
Currently, the Bank of Botswana (BoB) has not issued any regulations in regards to cryptocurrencies or the use of blockchain technology. According to Ms. Itireleng, the central bank has stated that it currently has no intention of regulating or studying cryptocurrencies. However, she believes that as more blockchain startups will launch in the country and more businesses will start to accept digital currencies, the regulator will be forced to take a closer look at this new technology.
When talking about bitcoin in Africa, Botswana should not go unmentioned. While the country does not have the sizable bitcoin economies of Kenya, Nigeria, and South Africa, it has developed an active bitcoin community that is working on local blockchain solutions and is spreading cryptocurrency awareness. 
12 Facts About Bitcoin You Were Probably Not Aware Of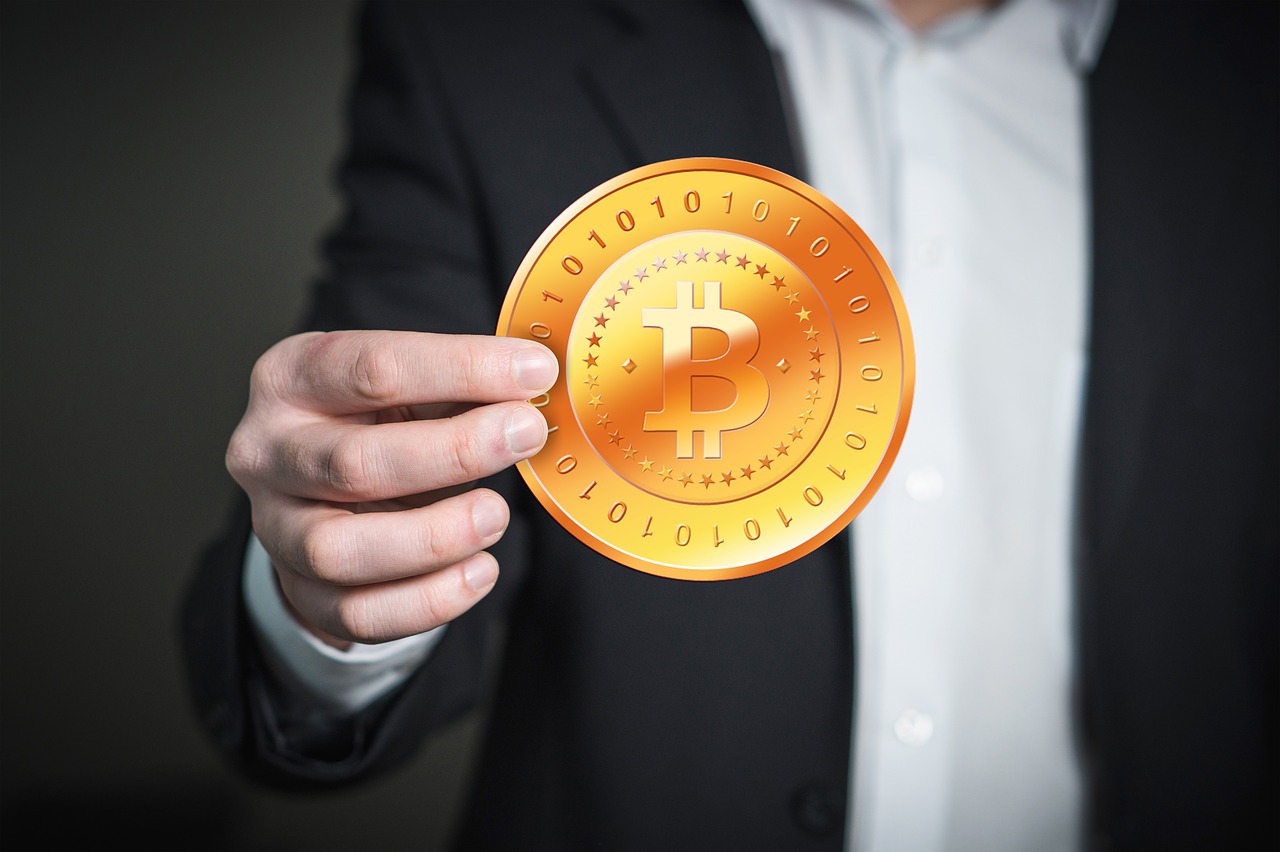 2017 was the year that the digital currency bitcoin officially became mainstream. Thanks to its impressive price rally throughout the year, which was extensively covered by global media, most people will have at least heard of bitcoin at this point in time. However, there are things about bitcoin that not everyone knows about. In this article, you will discover 12 facts about bitcoin that you were probably not aware of.
1. The Inventor of Bitcoin is Unknown
"Satoshi Nakamoto" is the pseudonym that was used by bitcoin's creator(s). The mysterious identity of the bitcoin creator(s) has led to a lot of speculation but no conclusive evidence of the identity has yet been published.
"Satoshi Nakamoto" is currently worth about $13 billion and is a nominee for a Nobel Prize in Economic Sciences. He last made a public post in 2011.
2. No One Actually Controls Bitcoin
Bitcoin is not owned by any government or central bank and thereby gives its users the freedom to be their own bank. However, governments can declare the use of bitcoins illegal like countries such as Ecuador and Bangladesh have done. As a matter of fact, anyone caught using bitcoins in Bangladesh can earn themselves time in prison.
In light of this fact, some countries might ban bitcoin but users can still go about and buy and sell the digital currency regardless as governments cannot stop the decentralised peer-to-peer network that bitcoin is built on.
3. Bitcoin Has a Limited Supply
There can only ever be 21 million bitcoins in circulation thanks to the way that bitcoin has been coded. The 21 million coin limit will be reached at around 2140. Currently, there are around 16,725,000 million bitcoins in circulation.
This limited total supply is one of the reasons why bitcoin has increased in value so much as it is a scarce asset.
4. There are over 20,000 Bitcoin Millionaires
According to Bitcoin Rich List, there are over 20,000 bitcoin millionaires. In fact, some millionaires have turned into billionaires. According to CNBC, Cameron and Tyler Winklevoss have become the first bitcoin billionaires thanks to the recent surge in the bitcoin price.
5. Bitcoin is Actually Highly Transparent
The media often claim that bitcoin is anonymous but that is far from true. Bitcoin transactions can actually be very transparent.
"If I have all my bitcoins in a single address and keep reusing it, everyone I ever interact with can follow everything I do. This makes bitcoin the most transparent money system ever created," said Marco Carnut, founder of CoinWISE, highlighting how transparent the bitcoin system can be when it is being used in a particular way.
6. Supercomputers Have Nothing on The Bitcoin Network
500 supercomputers combined are less powerful than the bitcoin network. Presently, the bitcoin network has a hash rate of over 14,867,776 TH/s, which is way more than the world's most powerful supercomputer.
7. The Bitcoin Network Uses More Energy Than Most African Countries
A report compiled by UK-based energy comparison platform, Power Compare, states that the power consumption from bitcoin mining is currently estimated at over 30 TWh per annum, which is more than that of 159 individual nations in Europe, Africa, and America.
In fact, only Algeria, Egypt and South Africa use up more power than the bitcoin blockchain.
8. Bitcoin Transactions Cannot Be Easily Refunded
Your bitcoin wallet is so precious that if you lose it, you could lose your coins forever (unless you have backed up your wallet!). What's more, bitcoin transactions are non-refundable so if you make a mistake about the amount or the recipient wallet address that money is likely gone forever. Unless, of course, your counterpart is so friendly as to refund you the amount.
9. You Can Live Solely on Bitcoin
Austin Craig and Beccy Bingham created a documentary called "life on bitcoin" to prove the statement: "man can live on bitcoins alone."
The documentary illustrates that a married couple can actually live on bitcoin for 90 days.
10. The FBI Was a Major Bitcoin Holder
The FBI once possessed around 1.5 percent of the world's bitcoins. After shutting down the dark web marketplace Silk Road in 2013, the FBI confiscated 144,000 bitcoins, which were later auctioned. The US government made $48 million from the auction. Unfortunately, its shutdown did not prevent more black markets from cropping up. Google search results depict the existence of a Silk Road 3.1.
11. Several Major Corporations Accept Bitcoin Payments
You can make payments in bitcoins to companies such as Dell, Microsoft, and Overstock. That means that you can pay for laptops, hotels, and throw pillows with bitcoin.
In Africa, there are also several online retailers that have started accepting bitcoin as a payment method.
12. The Early-Bird Advantage
If you had invested $100 worth of bitcoins in 2010, you would be a bitcoin millionaire in 2017. For example, Barry Silbert, the founder of Digital Currency Group, bought 48,000 bitcoins from the Silk Road auction in 2014.
At that time, one bitcoin was worth $350. In 2017, Silbert's investment has increased over 16 times and has made him a very wealthy man.