The State of Bitcoin Regulation in Africa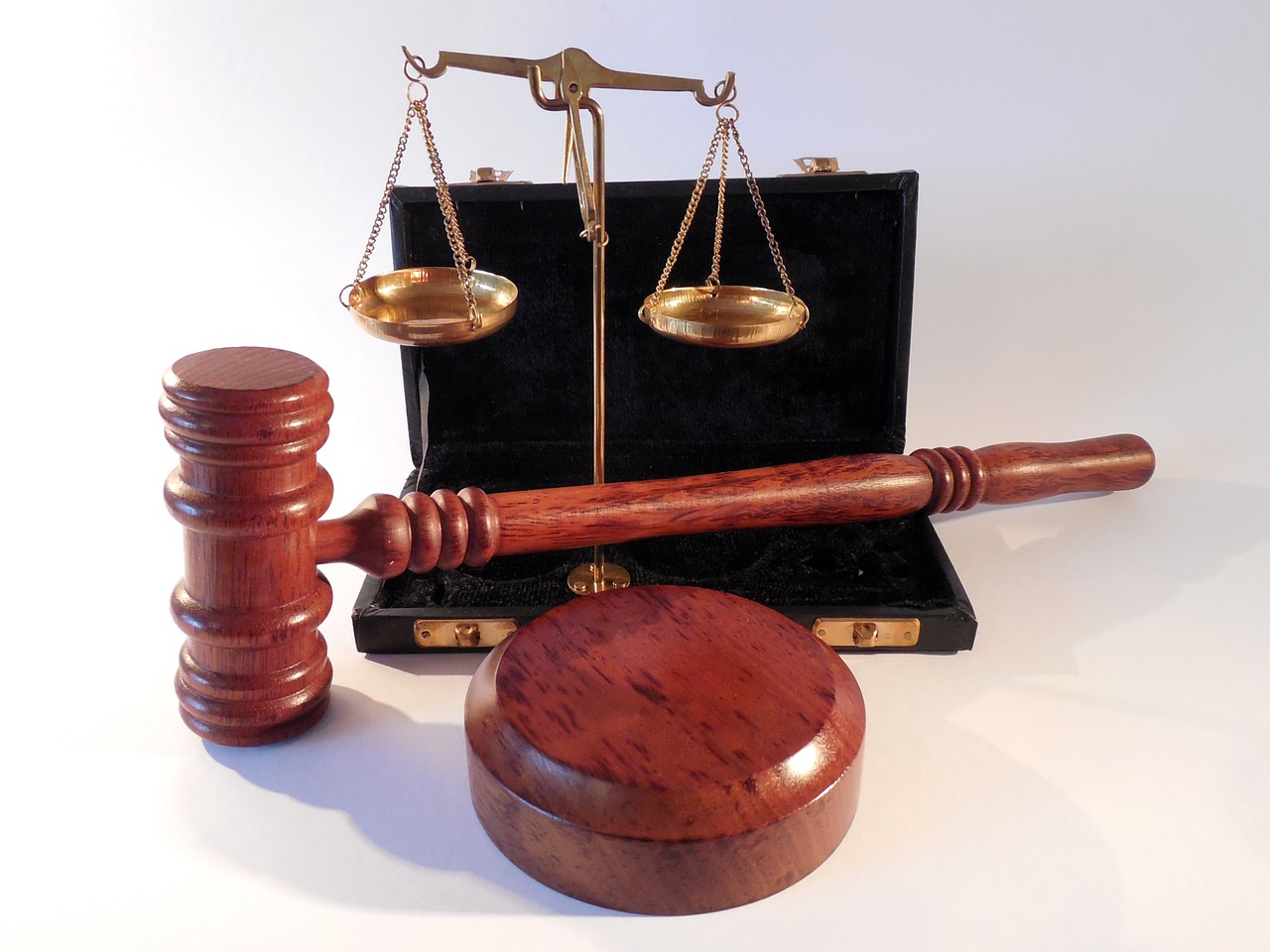 The legal status of bitcoin varies from one country to another and is mostly undefined or under review in most parts of the world. While some African central banks have explicitly banned or restricted its use, others have allowed it or have simply not issued any statement or regulations covering digital currencies.
In this guide, you will find a list of financial regulators in Africa that have made statements or issued regulations for the use of bitcoin and other decentralised cryptocurrencies within its borders.
Kenya
Kenyan Central Bank is not a Fan of Bitcoin
In 2015, the Central Bank of Kenya (CBK) issued a public notice warning against the use of bitcoin citing the lack of regulations to govern its use. The CBK proceeded to send out a circular to local banks instructing them not to provide services to bitcoin startups.
However, the CBK's stance seemed to have little impact on Kenyans appetite for bitcoin with the country being ranked third in Africa when it came to trading volumes at local exchanges such as Localbitcoins. Also, things seem to be looking up with a number of public and private entities now experimenting with blockchain technology.
In addition, some financial regulators seem to differ with CBK's stance, such as the country's financial market regulator, the Capital Markets Authority (CMA). The CMA announced plans in April 2017 to organise forums for fintech and cryptocurrency players to discuss the state of regulations and challenges it poses to their activities. It is also worth noting the Kenyan government and World Bank announced their intention to partner in using blockchain technology to sell government bonds earlier this year.
South Africa
South African Reserve Bank is Open to Digital Currencies
The South African market regulator was the first to warn against the use of bitcoin in Africa saying it wasn't a legal tender. The South African Reserve bank (SARB) argued in a December 2014 public notice that while cryptocurrencies and their underlying technologies had the potential to facilitate faster transactions, efficiency and reduce payment costs, they could also, "simultaneously provide a platform for, inter alia, money laundering and the financing of terrorism, and introduce a new set of risks to consumers as DCVCs (cryptocurrencies) are susceptible to misuse and at the very worst, have the ability to disrupt the financial system."
Having said that, in August 2016, the SARB softened its stance on digital currencies with the Reserve Bank Governor, Lesetja Kganyago hinting the bank was open to cryptocurrencies. In July 2017, the SARB indicated plans to test regulations related to bitcoin and other digital currencies and selected Bankymoon, a blockchain solutions provider for its first sandbox trial run.
The Reserve Bank had already announced its intention to undertake its own research about blockchain technology's feasibility in South Africa. However, according to an ITWeb report, the deputy governor of the SARB, Francis Groepe indicated at an August 2017 conference in Johannesburg,
"For the central bank to issue virtual currencies or cryptocurrencies in an open system will be too risky for us. This is something we really need to think about."
Nigeria
The Central Bank of Nigeria is Open to Digital Currencies
The Central Bank of Nigeria (CBN) is notorious for currency controls and so it came as no surprise when it informed the public to be wary of speculating in bitcoin and other cryptocurrencies. The January 2017 directive caused uncertainty in the local bitcoin community, which is among the largest in Africa, with trading volumes on the P2P marketplace Localbitcoins showing an average of $3.2 million worth of trades being conducted every week.
Having said that, the CBN has shifted its position and is now researching blockchain technology and its possible applications in various industries. The regulator has also allocated personnel and resources to work on a whitepaper on digital currencies and its underlying technologies.
Many people in Nigeria view bitcoin as the alternative to hedge their wealth against currency losses, brought about by the constant depreciation of the local currency, the naira.
Speaking at a recent cryptocurrency conference in Lagos, CBN deputy director, Musa Jimoh said,
"[The CBN] cannot stop the tide of waves generated by the blockchain technology and its derivatives. Currently, we have taken measures to create four departments in the institution that are looking forward to harmonising the white paper on cryptocurrency."
Uganda
The Bank of Uganda warns against Cryptocurrencies
The Bank of Uganda sent out a strong statement cautioning investors against MLM schemes such as OneCoin, which was promising people high returns if they invested in the scheme.
The bank also warned against the use of digital currencies indicating there was lack of consumer protections or a regulatory framework to govern their use. As of the time of writing this article, the central bank's position remains unchanged despite a growing bitcoin presence in the country.
Namibia
The Bank of Namibia bans Bitcoin for Commercial Purposes
In August 2015, the Central Bank of Namibia issued a statement saying that it did not support the use of digital currencies and users did so at their own risk. Similar to Kenya and other jurisdictions, the bank cited the lack of regulatory oversight as being its biggest concern with a promise to clarify its position in the future.
In September 2017, the bank proceeded to officially ban the use of bitcoin or other cryptocurrencies in the country. The directive was contained in a nine-page position paper which cited risks such as money laundering, legal, credit and operational risks as threats to Namibian users.  However, recognising the potential of blockchain technology and its possible application in various sectors, the Namibian Central bank acknowledged the need for further research stating, "the current position of the Bank may be amended and/or supplemented, should a need arise."
Cameroon
Cameroon Still Undecided on Bitcoin
Presently, bitcoin traders and startups operating in Cameroon do not fall under regulatory oversight as the Central African Central Bank is yet to release specific guidance on the use of digital currencies. This means Cameroonians can purchase, hold or use bitcoin until specific guidance by the market regulator is issued.
The government has previously tested a cryptocurrency called Trest in 2015, which shows the country could be open to cryptocurrency solutions given its largely underbanked population.
Egypt
The Central Bank of Egypt Rejects Bitcoin Use
Bitcoin and other cryptocurrencies are not officially recognised by the Egyptian Central Bank and trading them for fiat currencies is thus not authorised. In July 2017, the deputy governor of the Egyptian Central Bank, Mr Gamel Negm, responding to rumours that the bank was looking to officially adopt cryptocurrencies, insisted the bank only recognises official currencies and would not accept any digital currencies.
Mauritius
State Bank of Mauritius is Receptive to Cryptocurrencies
The island nation is aiming to become a leading hub for blockchain companies and serve as a gateway to African and Asian markets. Setting up this 'Silicon Corridor', which will be known as the Ethereum Island, is a collaborative effort between local authorities and blockchain-based companies.
Already, the country's second-largest bank, State Bank of Mauritius (SBM) has partnered with Secured Automated Lending Technology (SALT) to allow its clients to use bitcoin or ether as a guarantee for loans. However, this was not always the case with recognition of cryptocurrencies in the country. Previously, in December 2013 the Bank of Mauritius warned the public about risks associated with the use of bitcoin. It appears the Bank reversed its position in light of the island nations ambitions to cement its position as a breeding ground for blockchain solutions.
Swaziland
Swaziland Central Bank is Studying Cryptocurrencies
Swaziland is among the few African countries that is actively researching cryptocurrencies and their potential applications. Swaziland Central Bank Governor, Majozi Sithole, disclosed the bank was looking at potential case studies, at the Swaziland Economic Conference (SEC 2017). Speaking to the Swazi Observer, the Chief Banker said,
"It may not be wise to dismiss virtual currencies, and as the CBS we are learning, and we want to accept and support innovation. If this is innovation, we do not want to stifle it. We want to learn more about it."
Currently, cryptocurrencies like bitcoin remain unregulated in the country and Sithole cautioned traders on local exchanges to be careful as the Central Bank seeks opinions of experts on the issue.
Algeria
Algeria Plans to Ban Bitcoin and Other Cryptocurrencies
Bitcoin use, for the most part, has been undefined under the law in Algeria. However, a new 2018 Finance Bill being considered at the National's People Congress (NPC) will make it unlawful to possess bitcoins or use it for transactions. The government aims to establish stricter control over cryptocurrencies, and its perceived dangers such as money laundering or tax evasion due to the pseudo-anonymity it guarantees its users.
Article 113 of the Finance Bill states,
"The purchase, sale, use and holding of the so-called virtual currency is prohibited. The virtual currency is the one used by Internet users through the web. It is characterized by the absence of physical support such as coins, banknotes, payments by check or bank cards. […] Any violation of this provision is punished in accordance with the laws and regulations in force."
The document also recognises that cryptocurrencies such as bitcoin have no central authority, and presently escape any regulations or control by the state. This means bitcoin users in Algeria can still go about their activities until tighter restrictions are put in place.
Zimbabwe
Reserve Bank of Zimbabwe Remains skeptical about Bitcoin
Bitcoin adoption in the Southern African country is among the highest in Africa buoyed by hyperinflation, weak local currency and limited access to financial services. This has resulted in Zimbabweans moving to local exchanges to trade for bitcoins, which are immune from inflation, and thus allow them to protect their savings.
The Reserve Bank of Zimbabwe (RBZ) has not officially permitted the use of bitcoin. In July 2016, the RBZ's Director of National Payments, Josephat Mutepfa, warned Zimbabweans about the risks associated with bitcoin while speaking at a conference. He asserted that while they were a number of bitcoin initiatives in the country offering specific services, the central bank was yet to devise regulations for use of cryptocurrencies.
Recently, Reserve Bank of Zimbabwe director and registrar of banking institutions, Norman Mataruka, stated that the use of bitcoin is illegal in Zimbabwe. However, no actual regulations have been issued by the RBZ and no laws have been passed covering digital currencies in Zimbabwe.
Morocco
Regulators in Morocco Declare Bitcoin to be Illegal
The central bank of Morocco, Bank Al-Maghrib and the country's Foreign exchange office, issued a joint statement on November 20, 2017, informing the public that transacting in cryptocurrencies such as bitcoin is now considered illegal. According to the statement, transactions in digital currencies such as bitcoin, ether and others will constitute a violation of the country's exchange regulations.
The two regulators point to the risks involved in using digital currencies for transactions as their reason for the directive. They further state,
"As a hidden payment system that is not backed by a financial institution, the use of virtual currencies entails significant risks for their users."
This comes at a time when the demand for bitcoin in Morocco has been growing steadily for the past one and half years evident from trading volumes on the bitcoin exchange, Localbitcoins. But while the ban is a blow to bitcoin adoption in the country, it will be hard to control the cryptocurrency given its pseudo-anonymous and censorship-resistant nature.
Rest of Africa
Bitcoin regulation in the rest of Africa is essentially uncharted territory as regulators are still coming to terms with how best they can assimilate decentralised digital currencies into their economic structures without potentially destabilising their economies.
Ultimately, the challenge will be to come up with a regulatory framework that protects consumers against harmful activities and promotes cryptocurrency-based innovation. For now, bitcoin is largely unregulated and, therefore, de facto legal to use in the majority of African countries.
Nigeria Wants Regulatory Framework for Cryptocurrencies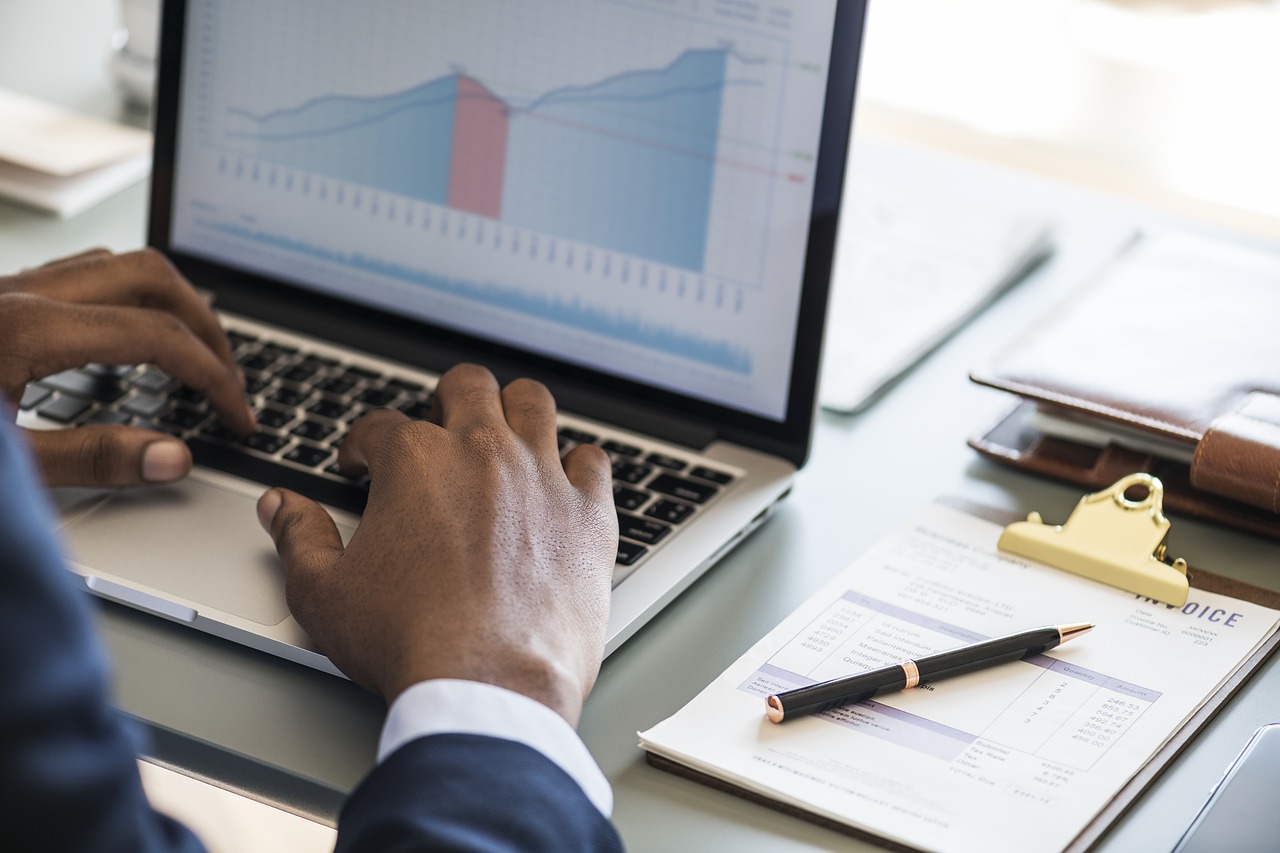 With cryptocurrency adoption soaring in Nigeria, it is no surprise that on April 25, 2018, members of the House of Representatives, urged the Central Bank of Nigeria (CBN) and the Nigerian Deposit Insurance Commission (NDIC) to create a legal framework for the regulation of blockchain technology.
The resolve was passed following the adoption of a continuous motion titled 'Need to regulate blockchain applications and Internet technology', which was supported by Solomon Adaelu, who emphasised the innovation that the blockchain brings such as the potential to accelerate payments in the country's financial services industry.
Adaelu said: "Blockchain as a digital and decentralisation ledger technology that records all transactions without the need for financial intermediary bank is new to humanity and can be a core payment facilitator for financial services industry. A blockchain is a continuously growing list of records, called blocks, which are linked and secured using cryptography as an open, distributed ledger that can record transactions between two parties efficiently and in a verifiable and permanent way."
The blockchain was invented in 2008 for the cryptocurrency bitcoin. Since its establishment, it has helped solve the issue of double spending on digital currency transaction without the need for a central server or trusted authority.
Adaelu went on to state that the deadline for a unified cryptocurrency regulation had been set for July 2018 following the G20 Finance Ministers' meeting in March.
He further added: "Countries such as the USA, the UK, Russia, Venezuela, and Kenya have [already] provided [a] framework for the regulations of this emerging technology," and believes that Nigeria should be next in line to do so.
Other lawmakers supported the motion while acknowledging the warning given by the NDIC to be careful when trading cryptocurrencies, given the complexity and uncertainty surrounding them.
Binance Partners with Blockchain Innovation Hub in Uganda to Promote Economic Development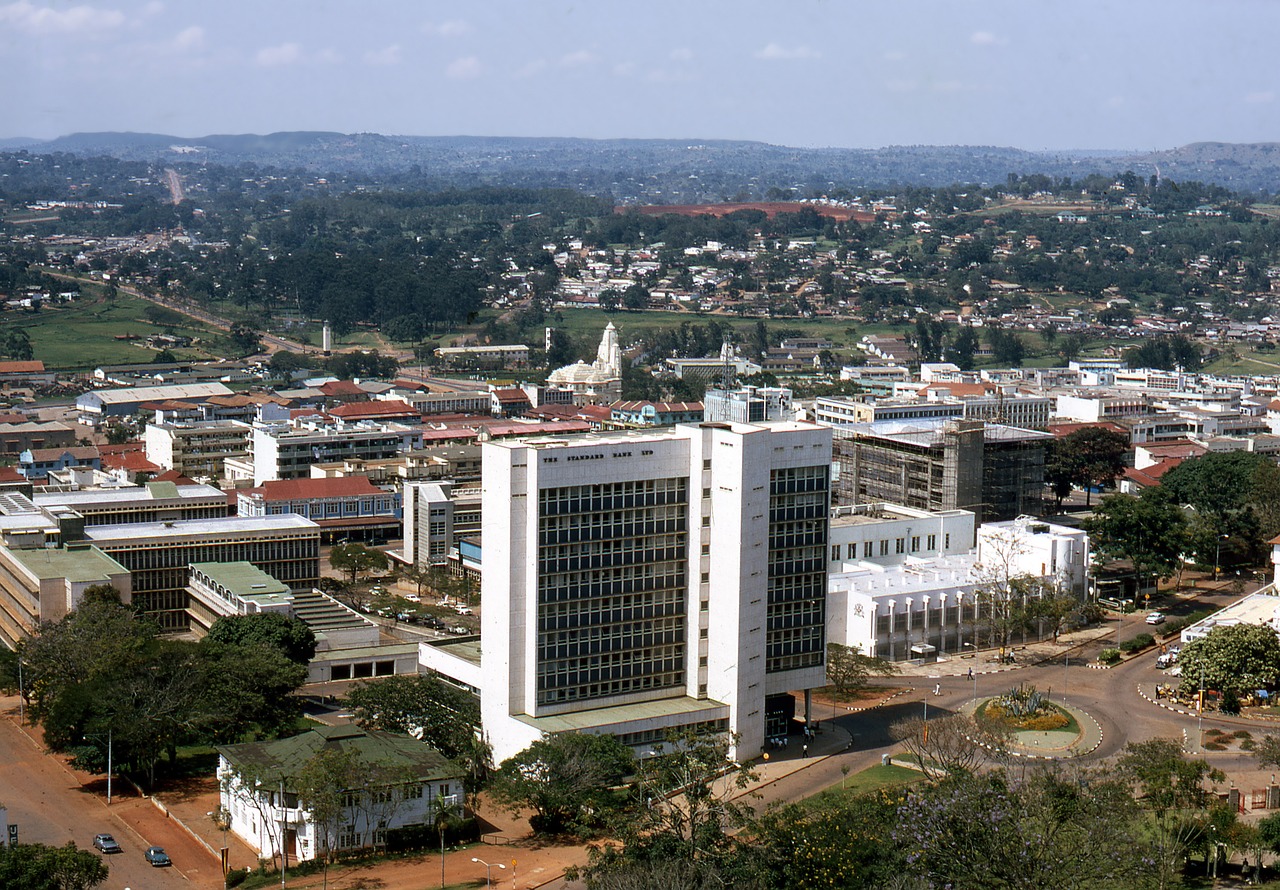 Binance, a global cryptocurrency exchange, has partnered with Crypto Savannah, Made in Africa initiative, and Msingi East Africa to promote economic development and youth employment in Uganda using blockchain technology. The partnership aims to achieve these goals by "creating thousands of jobs and bringing investments to Uganda."
Made in Africa initiative and Msingi East Africa are organisations that are dedicated to the economic transformation of African countries while Crypto Savannah is a newly created African blockchain innovation hub.
According to Trading Economics' data, the employment rate in Uganda stood at 47.80 percent in 2012 compared to 88.30 percent in 2009. The broad use cases for blockchain technology have the potential to change these statistics for the better by providing innovation opportunities for young people.
Changpeng Zhao, CEO and founder of Binance, announced these plans on Twitter and hinted at the possibility of Binance getting more involved in African projects.
Binance's initiative is believed to have peaked at a recent meeting with the Blockchain Association of Uganda (BAU) where Zhao interacted with the local blockchain community and promised to support and train young entrepreneurs leveraging the blockchain. He also advised young entrepreneurs to offer solutions that are going to improve the lives of the society.
"Binance is tailor-making partnerships according to the environment. We want to understand the landscape and grow our understanding of the market."
Zhao's meeting with BAU will be followed by the Africa Blockchain Conference 2018 which will be held in Kampala in May.
Blockchain Technology is Gaining Momentum in Africa
The Binance initiative is just one of the several upcoming blockchain-based projects that are taking place in Africa. For instance, the World Food Program recently announced a partnership with Devery to make food delivery to Tunisian school children safe. Furthermore, the World Blockchain Summit held in Nairobi last month has helped to open doors for global blockchain companies to establish themselves in Africa.
In view of the Binance initiative, Africa could attract more global blockchain companies in the future as the technology continues to take root on the continent.
BitMari Conducts First Test Remittance on the Bitcoin Lightning Network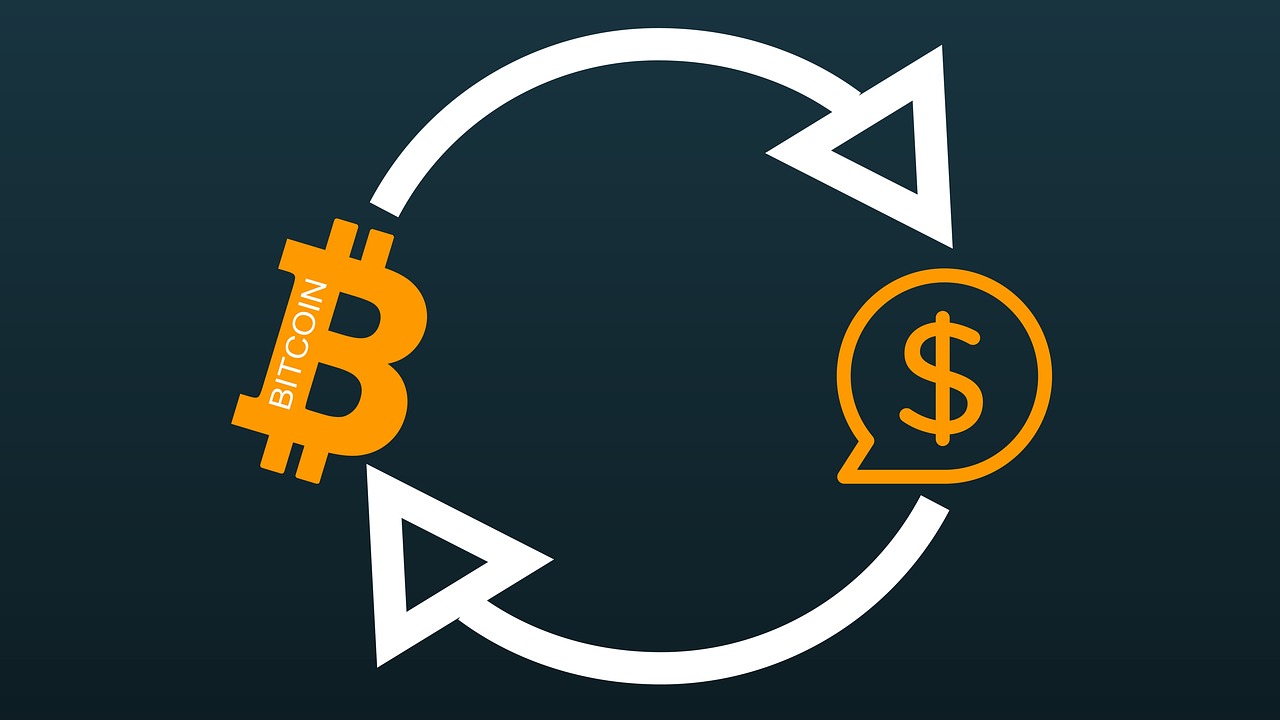 Zimbabwean startup BitMari has managed to successfully conduct its first Bitcoin Lightning Network test transaction with Tanjalo, a bitcoin startup from Lagos, Nigeria. The transaction signals a shift for remittances in Africa as users can soon expect almost instant low-cost bitcoin remittances.
Fast Transactions, Low Fees
BitMari is a Zimbabwe-based bitcoin company that leverages blockchain technology to expand into new remittance markets for the African diaspora. The startup was founded in 2015 by Sinclair Skinner and Christopher Mapondera to address the challenges faced by Zimbabweans when sending money overseas and vice-versa. In 2017, the company made history by becoming the first bitcoin enterprise to receive a money transfer license from the Reserve Bank of Zimbabwe. The company also formed a strategic partnership with Agribank to handle remittances for their customers using bitcoin.
Tim Akinbo, the co-founder and CTO of Tanjalo, was able to transfer $15 from Nigeria to a recipient in Zimbabwe through the BitMari platform using bitcoin. He believes the almost instantaneous money transfer will be instrumental in transferring value and promote cohesion by bridging local communities. The company is excited about the new development especially after successfully setting up the Lightning nodes.
Skinner, who is an ardent supporter of the adoption of bitcoin and blockchain technology in Africa to solve everyday challenges, stated:
"BitMari's quick adoption of Lightning is active use of Bitcoin and Blockchain technology to solve real World challenges facing Africans on the continent and in the diaspora; such as costly remittance fees."
The Bitcoin Lightning Network
The Bitcoin Lightning Network (LN) is a system built on top of bitcoin that enables people to send and receive payments instantly, and lower transaction costs by bypassing the blockchain. The Lightning Network's use of payment channels lets users transact with each other directly without having to broadcast their business to the entire network. Currently, the Lightning Network is growing after being launched a short while ago on main-net by the Lightning Labs team.
BitHub Africa, a Nairobi-based blockchain accelerator of which BitMari is a member, has published a guide on how someone can go about setting up a Bitcoin Lightning Node on a cheap computing device called Raspberry Pi. The device can be used to process transactions by anyone with the resources and skills to host the node.
For now, BitMari is searching for other Lightning nodes to connect to their own. The company is also focusing on improving its user experience to increase adoption of its services and pass on the benefits of fast and affordable remittances to its customers.