Don't miss the Blockchain Africa Conference 2018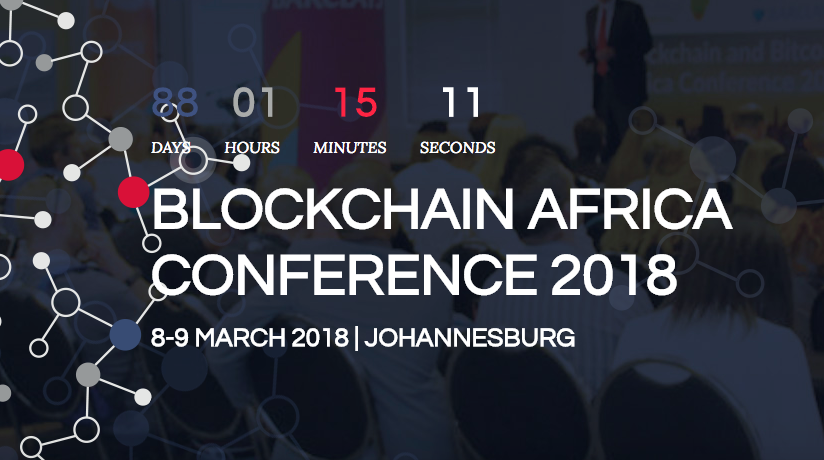 Bitcoin Events' 4th annual Blockchain Africa Conference 2018 takes place in Johannesburg on 8-9 March 2018 and has received tremendous interest from industry experts around the world.
It's an exciting time in the blockchain and cryptocurrency arena which may offer some solutions to current problems and future growth opportunities in Africa.
Blockchain technology is already disrupting finance, energy, supply chains and other sectors, while Bitcoin, the world's largest cryptocurrency by market capitalisation, has just surpassed the psychological high of US$10 000.00. It is up more than 800% on a year-to-date basis. Ethereum has now also reached an all-time high of more than US$500.00 over the last few days. The total market cap of all cryptocurrencies is now over US$300 billion.
What the conference focuses on
Use cases
How blockchain technology is used in payments, settlements, supply chain management, record keeping, file storage, proving of ownership, and smart contracts, and blockchain as a service and identity management. Some of the most interesting start-ups in South Africa will be discussing how they are using blockchain technology to solve real problems. Start-ups who'll be sharing their insights include ProsperiProp, Rehive, Wala and the IXO Foundation. Read more about them here.
Regulatory environment
How blockchain technology can improve transparency, audit trails and transaction reporting to ease regulatory and compliance processes, as well as how regulators are considering regulating cryptocurrencies and blockchain technology.
Technology hurdles and opportunities
Concerns around performance, scalability and blockchain infrastructure and the implementation of blockchain systems.
Who the speakers are
The Blockchain Africa Conferences have always attracted an impressive line of speakers. The 2018 conference is no different.
Blockchain expert, CEO of Bankymoon and Co-founder/CEO of Centbee Lorien Gamaroff will kick off the conference in Johannesburg as the Master of Ceremonies.
Speakers include Head of Business Development at ConsenSys and Co-Founder of ConsenSys Capital Andrew Keys (USA), Founder and CEO of BitPesa Elizabeth Rossiello (Senegal), Leader of Rand Merchant Bank's Blockchain Initiative Farzam Ehsani (RSA), Co-Founder and CEO of Luno Marcus Swanepoel (RSA) and CEO of the IXO Foundation Anne Connelly (Canada).
Read more about our speakers here.
Get your ticket now
Early Bird tickets have now closed, but some standard tickets are still available.
Groups of 5-14 receive 5% off the standard ticket price and groups of 15 or more receive 10% off the Standard ticket price.
For more information about the conference or to buy tickets, visit http://www.blockchainafrica.co.
How to Buy Bitcoin in Nigeria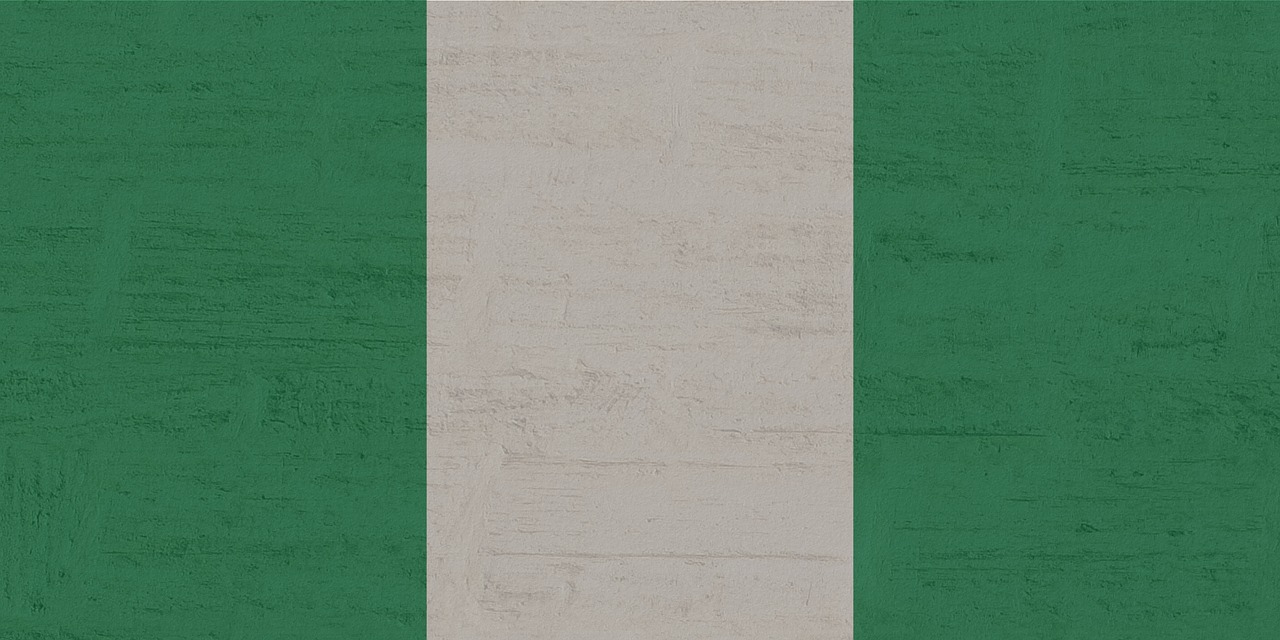 Nigeria is home to one of Africa's leading bitcoin economies and has emerged as one of the most active digital currency trading hubs on the continent. In Nigeria, you can find bitcoin startups, digital currency exchanges, meetups, conferences, and a continuously rising demand for bitcoin.
Unlike in many African countries, where bitcoin trading is often limited to Whatsapp groups and social media networks, Nigeria has a multitude of exchanges where locals can buy bitcoin with nairas.
In this article, you will discover the most active and most secure digital currency exchanges you can use to buy bitcoin in Nigeria.
NairaEx
NairaEx is one of the most reliable and longest standing bitcoin exchanges in Nigeria. The exchange was founded in 2015 and is simple and easy to navigate with an inbuilt real-time exchange rate of bitcoin to naira.
Buying bitcoin on NairaEx is very simple. All you have to do is sign up to NairaEx, get verified by uploading a valid identity card, deposit money using a bank transfer or PerfectMoney, and proceed to place a buy order. Upon confirmation of your order, the transaction will be initiated and once it has been completed your account will be funded with the bitcoin you just bought.  
ICE3X
The South African digital currency exchange ICE3X recently opened its doors in Nigeria giving Nigerians an opportunity to buy bitcoin, litecoin, and ether using nairas through the use of the VoguePay payment processor.
To buy bitcoin from ICE3X, you will need to first create an account on ICE3X and fill out the form with your personal details. Once signed up, you will receive an email to verify your account. To fund your ICE3X account with your nairas, you will need to login to your newly created ice3X account, proceed to the DEPOSIT/WITHDRAW tab in the menu bar to make a deposit using your newly created VoguePay wallet (you can get more info here on how to set up a VoguePay wallet).
After successfully funding your account, you can proceed to place a buy order following these simple steps:
To buy bitcoin, click on the naira balance in the deposit/withdraw section of your ICE3X account.

Click on the trading tab in the blue menu at the top and click on the bitcoin tab.

Enter how many bitcoins or fraction of bitcoin you wish to buy.

Enter your buying price (the current bitcoin rate sale price is on the exchange by default, but you can enter any price you want).

Your total order slip including your commission will then be shown.

Review your transaction and click on the buy tab underneath to execute your order.
Remitano
Remitano is a peer-to-peer exchange that has recently entered the African market. The platform is experiencing rapid growth in Nigeria due to its fast, safe and reliable nature.
On Remitano, users can easily buy or sell bitcoin using a range of different payment methods. As a way of protecting both the buyer and seller, Remitano offers an escrow service. This is where the seller transfers the amount of bitcoin the buyer wants to a locked Remitano account. The buyer then sends the payment to the seller with no fear of not receiving the paid for bitcoin. Similar to LocalBitcoins.com, Remitano also displays its list of sellers based on their transaction history.
In order for you to buy bitcoin, you have to create an account on Remitano.com and then proceed to the homepage and click on the buy button. After keying in your desired volume and bitcoin address, a list of top sellers will be listed below depending on the rating. You will then click on any seller you wish and proceed to make payment. After successfully making your payment, Remitano will then release the funds to the seller and you receive your bitcoin. 
LocalBitcoins
LocalBitcoins.com is a global peer-to-peer bitcoin trading platform. It is a marketplace that helps connect buyers or sellers from different places around the world.
The platform allows users to create buy or sell advertisement with the prices they want to trade at. The exchange platform rates sellers based on their past transactions. As a way of protecting both parties, LocalBitcoins acts as an escrow and has a customer support team ready to help in case of any issues that may arise during a transaction. 
To buy bitcoin on LocalBitcoins exchange, you need to create an account on the platform, verify your identity, click on any seller on the homepage that is willing to sell you bitcoin at a price you feel comfortable with and a payment method that works for you. 
After clicking on the 'buy' button, you will be given details of the transaction including the seller's terms and conditions. You can choose whether or not to proceed with the particular buyer depending on how comfortable you are with these terms.
To execute a trade, type in the blue box how much bitcoin you want in naira and also add a message to the seller after which you click on the 'send trade request' button. Once the payment has been made, click on the 'I have paid' button and you will receive your bitcoin on your LocalBitcoins wallet within minutes.
Paxful
Paxful is a peer-to-peer bitcoin marketplace that has gained substantial popularity in Nigeria.
To buy bitcoin on paxful.com, first, you need to click on the 'buy bitcoin' option in the top menu bar. Then you enter the naira amount of bitcoin you intend to purchase and select the payment method you would like to use.
After selecting a way to pay, you click on the 'search' button to get a list of sellers who are willing to sell you the amount of bitcoin you requested and are also inclined to your payment method.
Just like on LocalBitcoins, the reputations of sellers are scored and it is highly advisable that you select buyers with high reputation to deal with. You then select a seller and begin your purchase order.The trade details will then pop-up on the left-side of the screen and a chat box on the right side of the screen where you can chat with the seller so you can both track the stages of transaction execution.
Once the trade is completed you will receive your bitcoin on your Paxful wallet.
Luno
Luno, an online bitcoin exchange and wallet provider, is one of the most widely used bitcoin exchange platforms in Nigeria. Luno offers a free bitcoin wallet that comes with an inbuilt buy and sell feature that enables customers to buy or sell bitcoin directly from within their Luno wallet. It is designed in such a way that newcomers to bitcoin can easily use the wallet.
To buy bitcoin from Luno, you need to first and foremost;
Create an account by signing up at

Luno.com

Verify your identity by uploading a valid identity card

Proceed to deposit money to your account using any of the various payment options available.
Buying bitcoin from Luno comes in two ways;
Instant buy or sell (recommended for beginners), which allows users to buy or sell bitcoin either from the Luno wallet or from the website.

Exchange orders (for advanced or experienced users), which is a little bit more technical as it involves placing an order on the exchange at a specific price and waiting for it to get matched.
Bitkoin.Africa
Bitkoin.Africa is a new Nigeria-based peer-to-peer exchange that allows Nigerian bitcoin users to buy and sell bitcoin from and to one another in a similar manner as on LocalBitcoins or Paxful.
The new exchange was launched in October 2017 and has since seen substantial user uptake in Nigeria.
Naira4Dollar
The exchange platform is one of the oldest e-currency platforms in the country with several shop outlets across the country. If you are looking for a place to buy bitcoin offline, then Naira4Dollar is that place. To know any of their offline shops closer to you visit Naira4Dollar.com.
However, you can also make use of their service online where you can purchase bitcoin using various payment methods.
NGExchanger
Port Harcout-based NGExchanger is another e-currency exchange that is well known in Nigeria and specialises in the buying and selling of bitcoin.
To buy bitcoin from the platform, you will need to create an account and get the account verified by uploading a valid ID card. However, you can still buy bitcoin without having a verified account. In such instances, you will need to have a funding limit of $1000 per day with the minimum buying amount being $10. Follow these simple steps to buy bitcoin on NGExchanger:
After registration, login to your account and click on buy

Select the e-currency account type you want to buy (in this case click on bitcoin)

Input the desired volume of bitcoin you want to buy in US Dollars

Enter your bitcoin wallet address

After clicking on the proceed button, a payment invoice will be generated with a transaction number. Make payment to the bank details of NGExchanger that will be displayed and include the transaction number in your payment invoice.

After successful payment, click on confirm to record and save the transaction. Once the payment is received, your bitcoin address will be funded and a message sent to your email confirming that.
There are also other local e-money exchange platforms that allow you to buy bitcoin such as Instant Gold Nigeria, Nigeria Gold Exchange and CryptoMart.
However, when it comes to buying bitcoin, it is advisable to use well-known established exchanges such as Paxful, LocalBitcoins, NairaEx, ICE3X, and Luno as they offer the most secure buying options.
Fake Bitcoin Smartphone Apps Have Been Downloaded Over 10,000 Times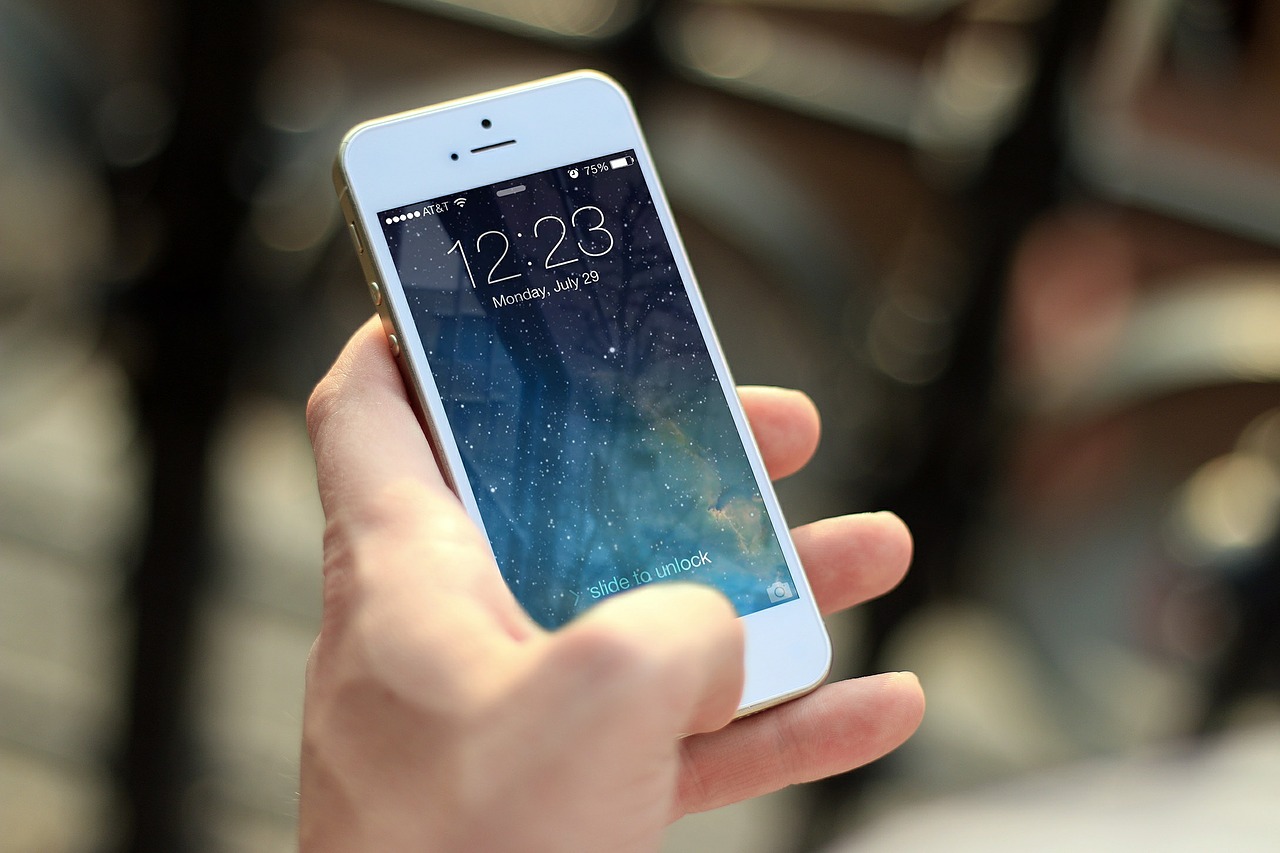 Cryptocurrency users need to be aware of some of the dangers they face when using the Internet, and even tech-savvy bitcoin enthusiasts are not immune from harmful actions such as social engineering, phishing, and trojans. A common assumption is that apps downloaded from Google and Apple's app stores, have been vetted by the service providers and are safe. However, nothing can be further from the truth as thousands of cryptocurrency users have come to realise.
The Case of the Fake 'Poloniex' App
While both Android and iOS platforms have had their share of unscrupulous developers, users on Google Play store are the most affected by fraudulent apps. An example of a fake Android app which has been downloaded by thousands of users is called Poloniex. Bearing the same name as the popular digital currency exchange it claims to be the official Poloniex app. No doubt users who only take a perfunctory glance before pressing 'Download' will be convinced by the familiar logo and screenshots from the real company.
However, a close examination will reveal the low user ratings of one star received from 162 user reviews. In addition, the numerous typos in the app description together with disgruntled comments from users highlighting theft of personal data and bitcoins should raise a red flag.
Surprisingly, the Poloniex exchange lacks an official mobile app and this explains why scammers have taken advantage of the void with their fake version of the app. Poloniex has done little to distance itself from third-party apps choosing to remain silent on the matter since 2016. Currently, there are five different imitations of Poloniex on Google Play alone, according to Bitcoin.com.
Fraudulent Apps a Real Problem for Internet Users
Scammy apps are not only isolated to the cryptocurrency space, it is estimated over a million people downloaded a fake version of Whatsapp from Google Play store.
Scams are evolving with new tricks being used to lure vulnerable targets; with reports of fake customer care telephone calls from digital currency exchanges Coinbase and Kraken. These hoaxes, have the potential to affect Africans using the open web to obtain and trade cryptocurrencies.
With bitcoin adoption in Africa still in its infancy stages, many users may find it hard to identify fake cryptocurrency apps. Already, the continent has had its share of digital currency scams in the form of bitcoin HYIPS and MLM schemes so it is highly advisable to take caution when downloading cryptocurrency apps to ensure they are real.
To avoid issues of fake bitcoin smartphone apps in their entirety, the safest bet would be to do all your bitcoin trading on your computer and use your phone for price updates and cryptocurrency news.
Kenya Blockchain Event in Nairobi Records a Huge Turn Out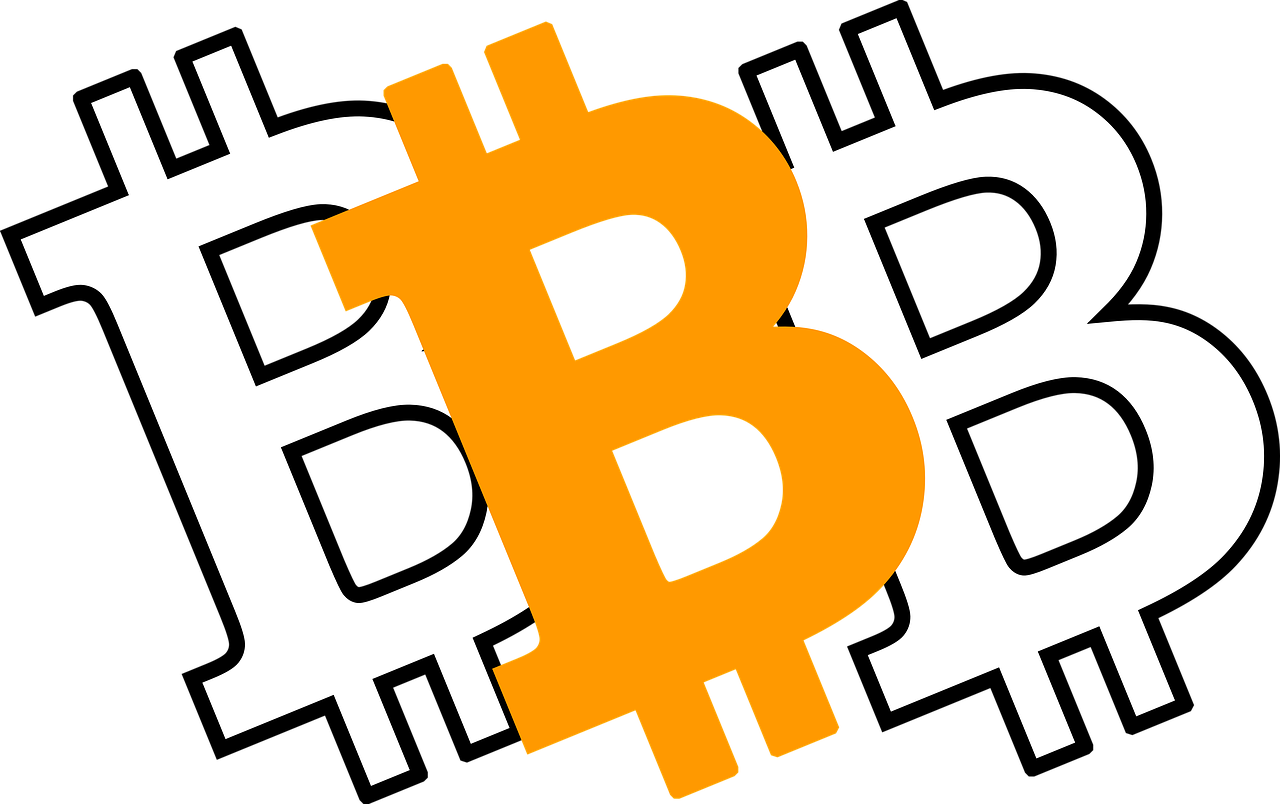 December 10, 2017, saw a large number of bitcoin experts, enthusiasts, investors, newcomers, and traders converge at the Metta Entrepreneur's Club Nairobi. The atmosphere indicated an increased desire among Kenyans to understand and discuss cryptocurrencies at length.
The four-hour discussion was detailed, explicit, and informative. Key speakers included Michael Kimani, Daniel Nyairo, Janet Kemunto, Damaris Njoki, and John Karanja among others. These cryptocurrency experts had a lot to share and plenty of advice to give. Thanks to their endless efforts, the crypto scene in Kenya is presently buoyant.
Is Bitcoin Valuable?
According to Michael Kimani, bitcoin is valuable.
"The bitcoin surge is more than just speculation. A substantial number of people are purchasing bitcoin because they believe in its future. These people are betting on the future because there is proof that the underlying technology (blockchain) actually works," he said.
Is Bitcoin in a Bubble?
2017 has been a great year for cryptocurrencies.
"I have been in the technology sector for ten years and I have never seen anything grow as fast as cryptocurrencies have this year," John Karanja, the founder of BitHub Africa, said.
The bitcoin price has risen by more than 1,500 percent in 2017. Surprisingly, altcoins like ether have risen by a higher percentage than bitcoin this year. Still, bitcoin is taking the lead with its current price of over $16,000. The recent surge has left many wondering: is bitcoin in a bubble?
In the opinion of Mutai, a software engineer, "Bitcoin is somewhat in a bubble because the underlying technology is being overlooked. Currently, the bitcoin price is keeping up with the pace of speculation." Nevertheless, the self-taught tech expert believes that bitcoin is worth it in the long-term.
Where Can Kenyans Buy Bitcoins and Altcoins?
Expert recommended exchanges are Belfrics Kenya, Kraken, Bitstamp, and Bittrex. Other platforms such as peer-to-peer (P2P) markets are also great places for purchasing crypto.
Localbitcoins, Paxful, and Remitano Kenya are suitable P2P markets.
Tips On Cryptocurrency Investments
Advising clients on cryptocurrency investments is a full-time job for George Mang'eni, an experienced trader at the Nairobi Securities Exchange (NSE). "Keep calm & HODL," he advised attendees at the event.
Bitcoin investments are made through mining, trading, and HODLING (Holding On for Dear Life). Mang'eni recommends investors to conduct a fundamental analysis and create a portfolio before investing in cryptocurrencies. "Always invest in an asset that is higher than the inflation rate," he said.
A fundamental analysis involves looking into the following:
Real-world application of the cryptocurrency
Researching the reputation and achievements of its developers
The big investors involved
Liquidity
Crypto supply limits
Transaction processing system
Security is a Priority
Any person who owns crypto knows that security is everything. The crypto scene has attracted a lot of scammers, hence the need for caution.
Daniel Nyairo, a cryptocurrency freelancer stated, "Scammers use social proof to steal from unsuspecting customers." The social proof marketing technique is often used to make customers feel like they are missing out. "A person selling bitcoins to you while trying to influence your emotions should be a red flag," Nyairo warned.
With regards to ICOs (Initial Coin Offerings), attendees were advised to research thoroughly before investing. "Investigate the authenticity of the names and images of those behind the project," Nyairo stated. Furthermore, he emphasised the need to carefully scrutinise business models, business descriptions, and business processes of the companies launching ICOs.
The Three Kenyan Women Thriving in Cryptocurrency Trading
According to Damaris Njoki, Juliana Mwangi, and Janet Kemunto, bitcoin trading is a rewarding employment opportunity. "We do not work for the money; the money works for us," Kemunto said.
Juliana and Kemunto both left their jobs to take up bitcoin trading as a full-time job. "Cryptocurrencies are the future. I love what I do," Juliana asserted.
Trading bitcoin requires two things: trust and 0.2BTC. "My job is not about meeting the margins; it is about the client," Kemunto said. "My goal is taking care of the client and in turn, the client takes care of me."
The main challenge that these women face is a low supply of bitcoins. Other than that, the demand for bitcoins is huge. "We have markets not only in Kenya but also in China and the UK," Damaris said.
Meet Kenya's Popular Miner Eugene Mutai
Mutai has been making headlines as the only crypto miner in Kenya for a while now. The millennial states that it took him two months to put his mining rig together. "For a non-tech savvy person, it might take longer," he said.
Mutai mines Zcash and other altcoins. "I began with a modest budget and it took me around 8 months to break even," he explained. Cloud mining is one and a half times more expensive than mining individually," he added.
Two-thirds of what Mutai mines are his profits. The rest goes into electricity and Internet costs. Nevertheless, he faces two challenges that result in the loss of two months of mining yearly. "I need to back up my Internet in case my main connection fails me. On the other hand, I experience electricity blackouts on average twice every week," he said.
Kenyan Regulators are Lagging Behind
Cryptocurrency regulation in Kenya is still a major topic mainly because little is taking place. "Kenyan regulators will find themselves playing catch up," William Mutiso, a crypto trader said. Kenya has lost the business from startups such as Kipochi and BitPesa because of poor regulations.
"There is need to keep these conversations going to show regulators the extent of crypto interest in Kenya," Eddie Ndichu, a cryptocurrency enthusiast, noted.
Upcoming Startups and Events
Despite regulation setbacks, the Kenyan crypto space is taking in new startups as fast as new ideas are conceivable. Some of the startups under the works are JijiPlan and Pesabase. Other startups like ChamaPesa are also about to launch.
Besides startups, Kenyans should watch out for upcoming crypto events such as a mining class that Mutahi will be teaching. The mining class targets those interested in mining as individuals as well as cloud mining.
** This article has been retrospectively corrected by the editor.