How African Economies Can Benefit From Blockchain Technology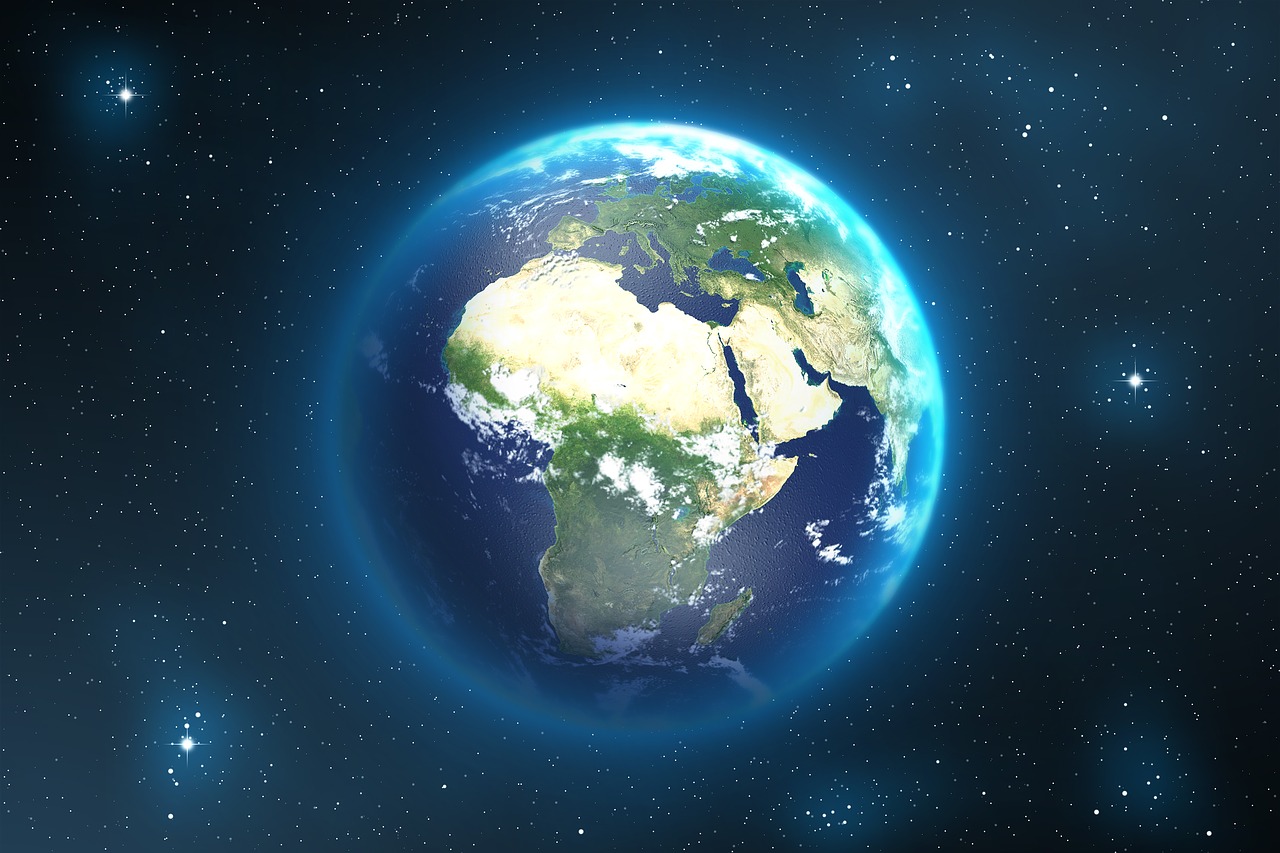 An economy is only as good as its gross domestic product (GDP), political climate, and technological development. In many parts of Africa, these three factors are left wanting. Most African economies have low GDPs, unstable political systems, and limited internet coverage. Fortunately, the blockchain provides a technological solution that can help to improve African economies.
According to a report by Standard Media, a simulation carried out by IBM found that blockchain adoption in the economies of South Africa, Kenya, and Nigeria could lead to lower prices, improved real GDP and fiscal balances across every country.
Improved Import and Export Trading
The benefits of blockchain technology in import and export trading are plentiful. The blockchain can enhance customs control, decrease theft, and improve payments to suppliers.
According to City Press: "Banks […] still issue letters of credit to importers, a practice that has remained virtually unchanged for 700 years since its origin in medieval Italy."
The blockchain can eradicate this issue by creating trust. Intermediaries can be eliminated and the costs of transactions decrease. The blockchain also offers faster trading between businesses, provides real-time data of goods moving in and out of a country, and eliminates barriers such as cross-border regulations, fraud, and customs delays. When all the friction that works against trading is removed, the GDP of an economy will improve as a result.
Perhaps the biggest winners from blockchain-based trading systems will be SMEs. SMEs often have limited financial abilities to cover high trading costs and long transaction processes. The blockchain can get rid of these issues by making it easier for SMEs to export or import products.
Increased Financial Inclusion
Africa has a large unbanked population. According to 2014 World Bank statistics, only about 30 percent of the population in Sub-Saharan Africa have bank accounts. Some of the reasons why so many individuals are unbanked include poverty, lack of documentation, and inaccessible financial institutions.
Luckily, the blockchain has the potential to increase financial inclusion by formalising property such as land. It is not uncommon to find Africans with large pieces of land living in poverty. By formalising this land using blockchain technology, the landowner receives legal protection and a sense of trust. That means that any transaction concerning the piece of land is accessible and cannot be interfered with. Perhaps most importantly, the landowner can use the land as collateral for a loan to develop the land and hence get himself/herself out of the impoverished situation. A company like Land LayBy, for example, is making strides towards applying blockchain technology to the real estate sector in Kenya and Ghana.
The blockchain can increase financial inclusion which in turn increases the spending and investing power of those who were previously unbanked.
Better Delivery of Services by Financial Institutions
A study by the Cambridge Centre for Alternative Finance indicates that 30 percent of distributed ledger technology (DLT) use cases fall under banking and financial services. The study, for instance, found that possible DLT applications that central banks are investigating are the issuance of digital currencies, records management, audit trail, and payments.
On the other hand, a study by Accenture found that banks can save about $10 billion by applying blockchain in clearing and settlements. In Africa, banks refrain from setting up in remote areas due to operational costs concerns. However, by saving on clearing and settlement costs, banks in Africa might be able to afford to reach the unbanked population.
The blockchain has the ability to improve the process of updating customer records and providing digital identities to those without documentation papers. As a result, refugees, for example, could easily access financial services and contribute to the economy of a host country.
Faster Remittances
Remittances play a crucial role in African economies by indirectly contributing to the GDP. Sending remittances through a blockchain-based system takes a shorter time than using conventional money transfer operators such as Western Union.
Additionally, the blockchain eliminates third parties and consequently eliminates extra transaction fees. As a result, more money can come into the continent once blockchain-based remittances are being embraced by the general public.
Transparent Spending of National Expenditure
Money allocated to ministries and various departments in government often goes missing due to corruption. Consequently, projects that need implementation are often postponed to an undefined time period. In addition, potential job opportunities that could have been created are lost. Inquiry committees that are created to find the culprits often provide zero results.
A blockchain-based system that allows all stakeholders to view how the taxpayer's money is spent might go a long way in providing transparency in state financial matters. In fact, such a system might be improved further by giving the taxpayer a degree of decision making power when it comes to how much to allocate to every sector and which remuneration cuts should be made in order to bridge budget gaps.
Currently, blockchain startups, governments, and financial institutions are still experimenting with the possible use cases for this technology. Blockchain adoption will not happen overnight in Africa but over the coming years, it will be no surprise to see more blockchain-based systems in place in both the public and private sector that will benefit African economies. 
How Kenya's ICT Ministry is Embracing the Blockchain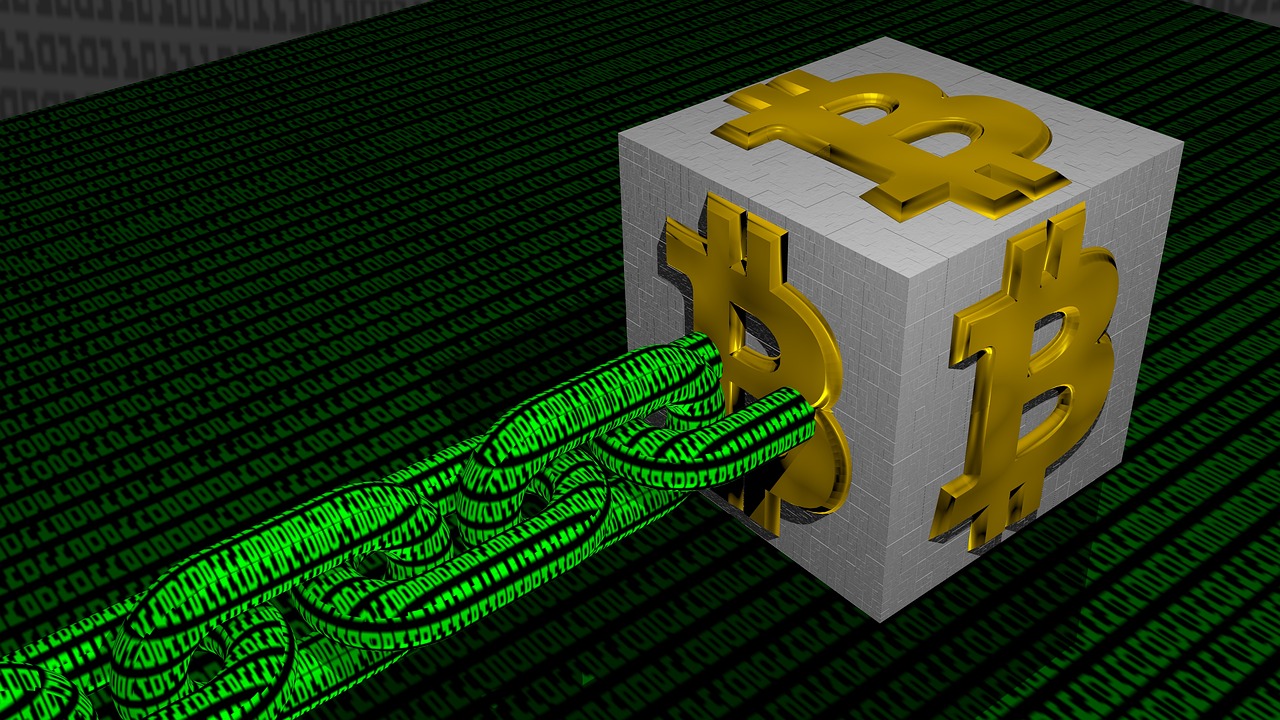 Kenya's ICT Cabinet Secretary, Joe Mucheru, recently announced that his ministry is in the process of creating a blockchain and artificial intelligence (AI) task force. The main objective of this task force is to promote efficiency and transparency in the public and private sectors.
The blockchain, which is bitcoin's underpinning technology, is a decentralised digital ledger that securely and transparently records, stores, and transfers data in an immutable manner. Artificial intelligence (AI) allows machines such as computers to learn from experiences and carry out human-like tasks with the knowledge they acquire.
The Task Force and Creation of Digital Jobs
According to a report by Kenyan Wall Street, the task force will comprise of "local blockchain startups, experts, academics, researchers, local ICT experts, various regulatory bodies, lawyers, and representatives from a number of corporates including IBM."
The task force will be expected to promote and adopt the blockchain and AI. The comprehensive strategy, which is the guide for the task force, will research and test the different applications of the blockchain and AI. The government expects to use these applications to increase efficiency and transparency in product and service delivery. In addition, the task force will offer support to blockchain startups as well.
"We are an enabler, so we allow technology to create efficiency, transparency, and even innovation. I also want to make sure even as we look at the future, we are not left behind in such an area. For instance on the blockchain, […] or the hashgraphs. We want to be part of that growth. We missed out on the internet, [but we shall not miss out on the blockchain]," CS Mucheru stated during an interview with Citizen TV.
As reported by KTN News, CS Mucheru also mentioned plans by the ministry to create digital jobs for Kenya's youth and to instill the relevant skills to enable them to work on digital tasks remotely.
The Blockchain is Slowly Going Mainstream in Kenya
The Ministry of ICT is not alone in its interest towards the blockchain. Several banks, the Ministry of Health, and the Ministry of Lands are already testing the technology. Additionally, the governor of the Central bank of Kenya, Dr. Njoroge showed support for the technology during a press briefing last year.
But What of Digital Currencies?
Blockchain technology could be going mainstream in Kenya, but regulators are still adamant about digital currencies. However, a recent report by Citibank ranked Kenyans fifth as the largest bitcoin holders per capita in the world. These statistics could be an indication that bitcoin is also going mainstream.
In an interview with Citizen TV, CS Mucheru said that he is an advocate for digital currencies.
"I think [the Central Bank of Kenya has] a role and a responsibility to play and I do not think we are going to be fighting about it. […] Whether we want to be a part of it or not, it is not our choice; the world is already moving in that direction. […] We need to take that risk," he stated.
While testing the applications of blockchain technology in the public and private sector is a huge step for Kenya, implementing these applications could have a great impact on Kenya's economy. What's more, continuous research and experimentation in blockchain technology beyond the five-year term of the current government should be prioritised.
World Blockchain Summit to be Held in Nairobi on March 22-23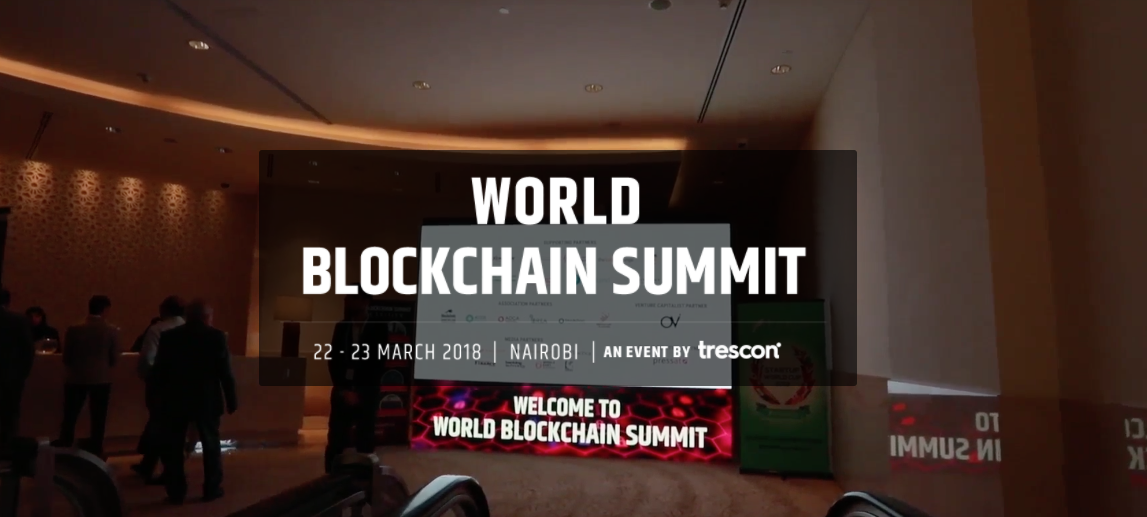 Nairobi, Kenya will host the World Blockchain Summit on March 22-23 2018. The conference aims to connect global blockchain experts, investors, and startups in the space, to discuss the nature of blockchain technology and its many possible applications in various sectors.
Kenya plays a pivotal role in the cryptocurrency and blockchain space with a number of local startups leveraging the technology to offer financial services. In addition, various government agencies are experimenting with the open source distributed ledger technology in sectors such as transport, health and land for digital identity verification, proof of land ownership, and authentication of records.
Topics Discussed and Key Speakers
The conference will focus on a number of topics that are crucial to the development of blockchain technology in Africa along with use cases from other parts of the world. Some of the discussions will touch on the blockchain proof of concept, impact of blockchain technology in private and public sector, the benefits of smart contracts, blockchain disrupting retail and supply industries, and blockchain in healthcare to name a few.
The keynote speakers confirmed for the event are the founder of Naked Technologies Marco Robinson, marketing and communications expert, Danielle Di-Masi, Technical Consultant/Systems Integrator National Identity Management Commission (NIMC) Tunji Durodola, founder & CEO of Feelogical Solutions Muhammad Salman, and Michael Kimani, founder of the Kenyan Blockchain Association.
For more information about speakers read here.
Pitching Competition
In addition to the conference, there will be a pitching competition. Emerging startups from around the globe will have an opportunity to introduce their solutions by delivering a six-minute elevator pitch and compete to win the best blockchain technology idea. Selected companies will then compete in the Startup World Cup finals which will be held in 2019 in San Fransisco, for the grand prize of a $1,000,000.
The summit is also happening in nine other countries with government partnerships and private sponsorships. These include locations such as Moscow, Singapore, Malaysia, India, Frankfurt, Rio, the Middle East, with Philippines and Vietnam still at the planning phases. Event organisers Trescon Global have 600+ delegates, 40 speakers, 25 sponsors and 20 startup exhibitors who have been part of the previous events and are now expecting to get a similar response for the Nairobi Edition.
Buy Your Ticket Now
Booking for super early bird tickets will close on 20th January 2018, and go for $295. Early bird tickets will close on 20th February 2018 and go for $495. Standard tickets will go for $695 thereafter.
For more information about the conference or to buy tickets, visit nairobi.worldblockchainsummit.com.
How the Blockchain Can Prevent Drug Counterfeiting in Kenya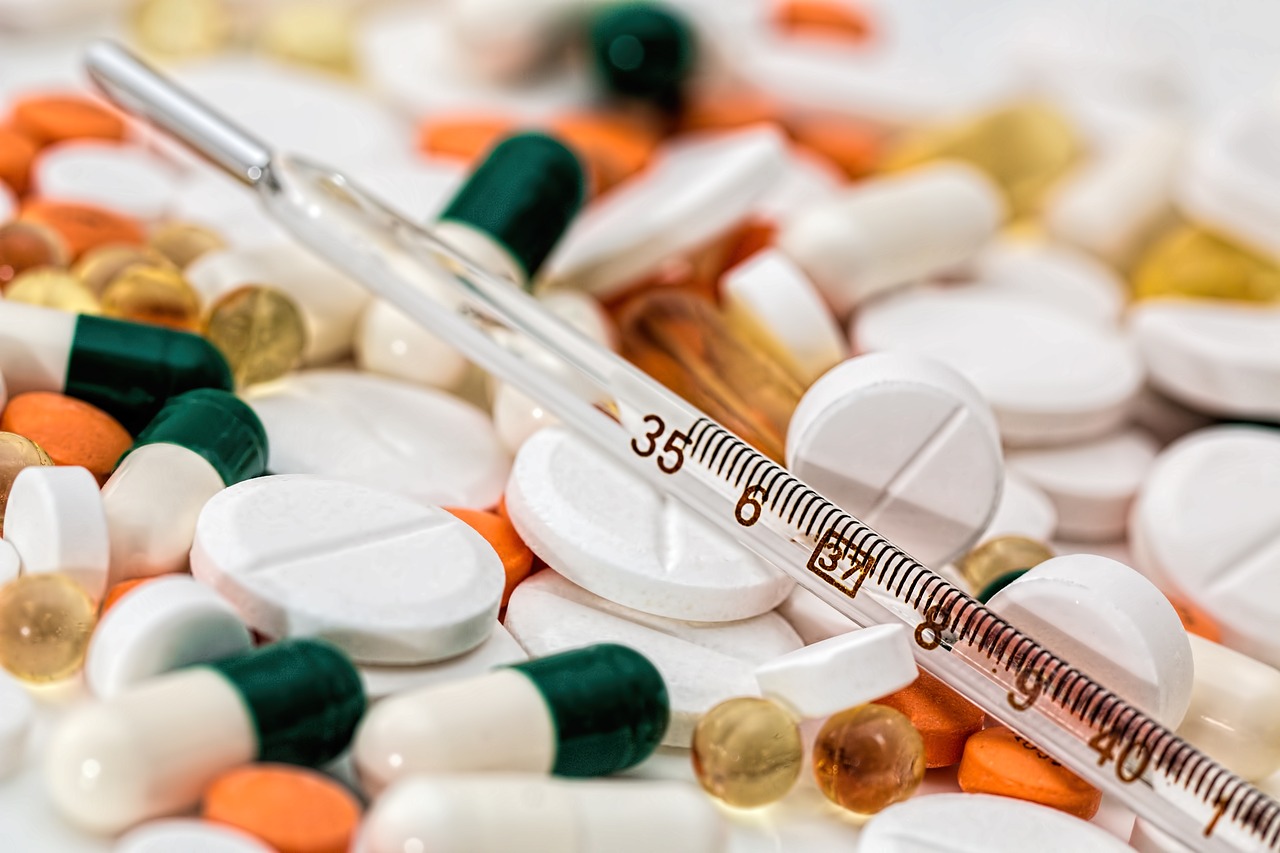 The World Health Organization (WHO) defines a counterfeit medicine as "one which is deliberately and fraudulently mislabelled with respect to its identity and/or source. Counterfeiting can apply to both branded and generic products and counterfeit products may include products with the correct or wrong ingredients, without active ingredients, with insufficient active ingredients or with fake packaging."
The port of Mombasa has been a point of entry for counterfeit drugs in Kenya and the East African region. According to a report by the Daily Nation, "the value of potentially dangerous pharmaceutical products sourced mainly from China and India is estimated at six billion Kenyan shillings." The most commonly counterfeited drugs are antimalarials, morning-after pills, antihistamines, cough syrups, antibiotics, and viagra.
Counterfeit drugs are not only a health risk to patients but also increase the cost of getting better. According to IBM, over 122,000 children under the age of five in Africa die because of counterfeit anti-malarial drugs. Therefore, the IBM lab in Haifa, Israel is researching the use of the blockchain in preventing counterfeit drugs.
How the Blockchain Can Be Applied in the Pharma Supply Chain
The blockchain is a decentralised digital ledger that records and transfers data in a fast, secure, and transparent manner. When applied in the pharmaceutical supply chain, the blockchain tracks the drugs at each stage from the pharmaceutical company to the patient.
The IBM research solution involves a permissioned blockchain and a mobile interface. Every party on the network is certified and authorised to initiate an action and complete, track, and verify their transactions. Here is a breakdown of the different functions that the blockchain offers:
Trust: the blockchain comprises of a trusted network of pharmaceutical companies, delivery carriers, chemists, hospitals, and clinics. For example, the pharmaceutical companies on the blockchain are trustworthy and offer authentic drugs. Therefore, any person ordering drugs on the blockchain-based network is assured of getting industry-approved products.
Registration: every order that is made is registered on the blockchain for easy tracking and tracing.
Authentication: at each stage of the supply chain, a party's' identity is authenticated using the blockchain to enable him/her to carry out a transaction.
Verification: when drugs are being transferred from one party to the other, verification is important. That is to say that the blockchain will verify that a carrier has received the delivery from a pharmaceutical company by confirming that they are in the same location. Verification is also done by scanning the QR codes and the serial numbers of the drugs.
Recording: every transaction that takes place is recorded on the blockchain ledger. A record is taken when, for instance, the clinic accepts the delivery transfer from the carrier. In addition, the recording process ensures that the pharmaceutical company can check the delivery status of the daily orders made.
Ratings: ratings are given to carriers and pharmaceutical companies depending on their ability to deliver quality services and products to hospitals and clinics. Consequently, every party on the network will strive for high ratings in order to increase their chances of getting more business.
Tracking: the clinic or hospital that has made the order receives a tracking code to their phone via SMS to enable easy tracking of the delivery to their doorstep.
The Benefits of a Blockchain-based Pharma Supply Chain
Reduced health risks
The blockchain brings together a network of certified parties. That means that drugs are sourced from legitimate pharmaceutical companies that manufacture drugs according to industry standards. As a result, patients stay safe because the drugs they consume are also safe.
Decreased costs
Counterfeit drugs increase costs because they lack the active ingredient needed to cure diseases. However, authentic drugs work as they should hence curing patients within the expected time period.
Faster orders
The blockchain makes the process of finding trustworthy pharmaceuticals easy and fast. Additionally, a pharmaceutical company can view on the blockchain which carriers are available to make deliveries immediately.
Increased transparency
At each stage of the supply chain, parties authenticate using the blockchain and the drugs are verified through QR codes and serial numbers. In addition, every transaction is recorded on the blockchain and it can be traced and tracked. Therefore, the possibility of getting a different package from what was registered on the blockchain by the pharmaceutical is effectively non-existent.
The war against counterfeit drugs in Kenya might seem difficult but with the implementation of the blockchain in the pharmaceutical supply chain, it can be won. In a sector where it is difficult to know who you can trust and who you cannot, the blockchain creates trust.