Meet Africa's Youngest Blockchain Entrepreneur: Token Media's Elisha Owusu Akyaw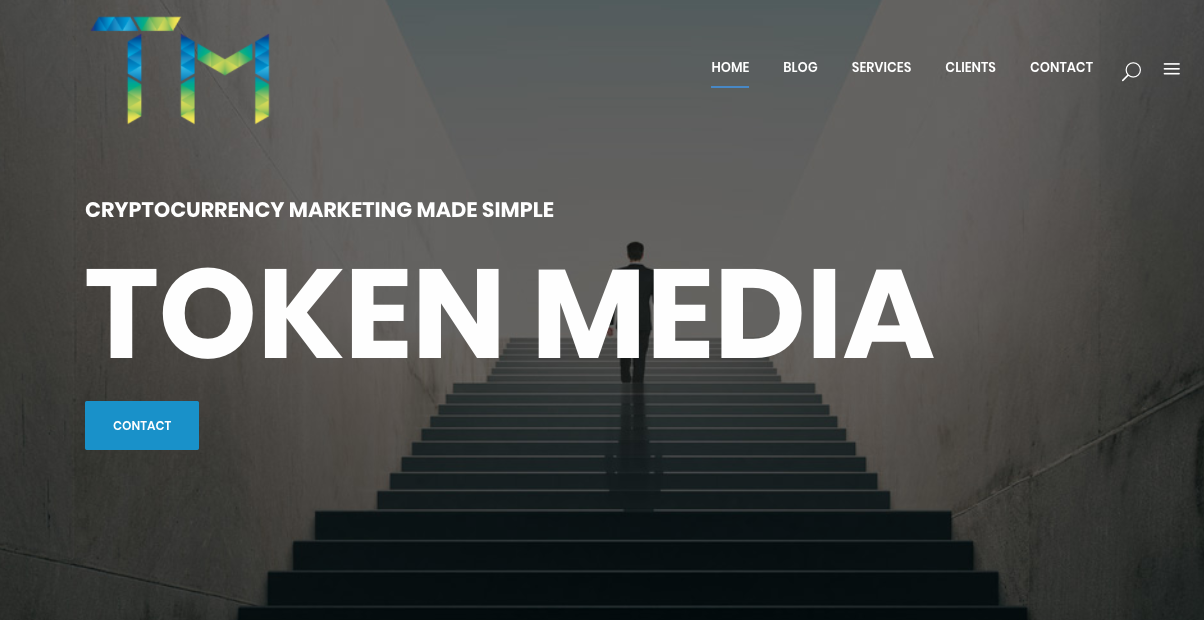 In Africa, the number of entrepreneurs working on cryptocurrency and blockchain businesses is on the rise due to a growing global appetite for blockchain-based solutions and crypto-commerce. An example of this would be the story of Africa's youngest blockchain entrepreneur, Elisha Owusu Akyaw.
Becoming a Blockchain Entrepreneur at a Young Age
Elisha is the founder and CEO of Token Media, a Ghana-based cryptocurrency marketing company. Founded in 2017, the company aims to assist new and existing blockchain projects to reach their target audience using global best practice marketing solutions.
Interestingly, most people would agree that Elisha does not fit the profile of your typical entrepreneur. The 16-year-old is looking to carve his own niche in advertising with a particular focus on blockchain projects, at a time when his peers are mostly concerned with school or other social activities. He first came across cryptocurrencies on TV, fell in love with the technology and decided the opportunities presented in the space were too good to be ignored.
About what developed his interest in cryptocurrencies he mentioned this in an interview with BitcoinAfrica.io,
"I got into the cryptocurrency space after I saw a news item about bitcoin on TV and then decided to check it out. The idea of financial freedom and an entire economy based on the blockchain appealed to my curiosity, which caused me to investigate about bitcoins and cryptocurrencies as a whole. After research, I then looked at how I could apply my skills in the field and later joined the DASH community and started the first DASH commercial blog."
Establishing his Mark on Blockchain Advertising with Token Media
Elisha's foray into digital currencies could not have been at a more opportune time when big players like Goldman Sachs and Google recognise the untapped potential of blockchain technology. Meanwhile, startups are developing other uses for blockchain technology to secure information from tampering and allow users to access the entire record of transactions.
Elisha identified the need for PR services for established companies as well as new market entrants. With this in mind, Token Media was conceived. He states his inspiration for starting the company was,
"I watched a lot of cryptocurrency related videos and I remember watching one that spoke about bringing businesses from other industries into the blockchain industry, which got me thinking about a PR solutions company. After the boom of ICO's and the popularity of cryptocurrencies, the need for proper marketing services in the space has become very important which lead to the birth of Token Media. Our solutions are unique because we blend affordability and quality."
Token Media offers a variety of services primarily in public relations, ICO marketing, and social media management. Under public relations the company creates, publishes and distributes press releases, working with notable partners such as BTC Manager, Merkle, and Hongico just to name a few. With ICO marketing, the core activities are public relations and investor relations. Social media management involves spreading the message about various blockchain projects on popular social media channels.
According to Elisha, the company which began operations in June last year has so far worked with several clients such as PIVX, Komodo, Local World Forwarder, and SmartCash. Token Media has helped raise over $40 million in token sales through its marketing services and has worked with cryptocurrencies with a combined market capitalisation of over $1 billion.
While this may seem impressive for a company less than a year old, for Elisha this is just the beginning,
"In the future Token Media aims to be more than a marketing solutions firm. We are working on new projects that include an initial coin offering startup platform, content distribution, and creation on the blockchain and a blockchain related content platform that integrates all media formats," he said about his future plans.
Challenges Faced and Advice to Aspiring Entrepreneurs
However, a journey into entrepreneurship is not without its hiccups and blockchain businesses are no exception. For Elisha, a persistent problem has been the presence of few platforms in Africa with cryptocurrency integration which makes moving money around quite hectic. Until recently he couldn't find a decent cryptocurrency exchange in Ghana that offered excellent services with reasonable fees.
With cryptocurrency adoption in the continent still at its infancy stage, most Africans have to contend with international peer-to-peer exchanges like Localbitcoins and Remitano to buy and sell cryptocurrencies. While the exchanges support millions of dollars in trades every day, users are often faced with above market rate prices when buying bitcoin and other digital currencies. Lately, though, we are seeing more localised exchanges coming up across the continent that supports local currencies.
However, the biggest challenge according to Elisha has been unpredictable nature of market regulators. He says,
"Another problem that is getting bigger is the silence on the part of most governments on the continent on the regulation of cryptocurrencies. Regulators on the content seem not to understand the fundamental concepts of blockchain technology and may take rushed decisions that will hamper the growth of the blockchain industry in Africa. As an entrepreneur, it makes it hard for me to plan with this high level of uncertainty at play."
The reality is the legal status of cryptocurrencies remains undefined in most African countries with regulators regularly sounding warnings against its use. The lack of a policy framework pertaining to digital currencies creates an environment of uncertainty for blockchain enterprises and hampers digital currency innovation across the continent. Hopefully, African governments which are more receptive towards blockchain technologies will involve stakeholders like Elisha in coming up with structures that can assimilate cryptocurrencies into local ecosystems.
For now, the Accra-based entrepreneur has split his time between growing Token Media and his studies. His advice to other young aspiring African cryptocurrency entrepreneurs is:
"There is a lot to be done in the blockchain space in Africa. Identify the problems around you, fix the problem and you will have a winning project or product in your hands. Let's all work together to bridge the gaps on the continent, educate the masses and help the continent grow."
Bitcoin Wallet Luno Adds SegWit Support to Lower Transaction Fees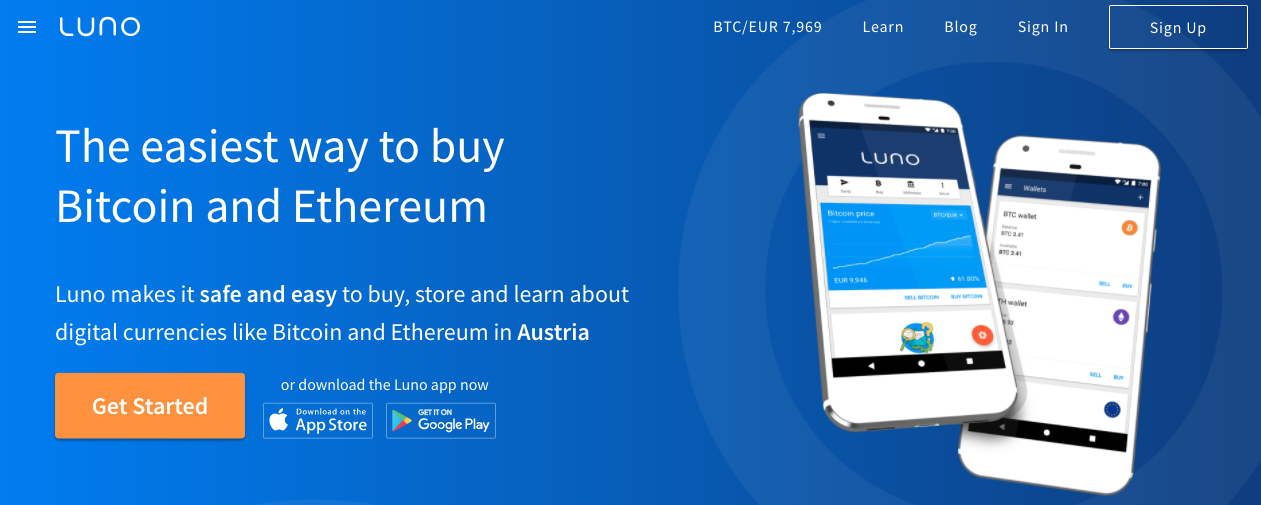 Luno, one of the most popular bitcoin wallets in Africa, has announced full SegWit integration for bitcoin send and receive transactions. Previously, Luno customers could only receive BTC through a legacy wallet address, which was not integrated with the recent Bitcoin blockchain upgrade SegWit. Only send transactions were SegWit compatible.
With the full integration of SegWit, Luno users can now enjoy cheaper and faster bitcoin transactions.
"By implementing SegWit internally, Luno has managed to reduce the send fees paid by customers by over 25% already. As customers start switching over to new SegWit addresses, this will translate into a further reduction in sending fees in the coming weeks and months," Werner van Rooyen, head of marketing and communications at Luno stated.
Luno currently operates in South Africa, Nigeria, Malaysia, UK, and in 35 other European countries.
What is SegWit?
Segregated Witness (SegWit) was an upgrade to the Bitcoin blockchain that is intended to address Bitcoin's scalability challenges as well as fix the issue of transaction malleability. With SegWit, signature data is separated from transaction data in order to enable more transactions to fit into each block. The signature data is kept in an extended block called the witness. As a result, bitcoin transactions become faster and transaction fees become lower.
In theory, the Bitcoin network can handle seven transactions per second. However, in reality, it is around four transactions per second. With the number of bitcoin transactions increasing as bitcoin's popularity grows, transactions take longer as the unconfirmed transactions pool increases. Therefore, bitcoin users who can afford it have been paying higher transaction fees to incentivise miners to prioritise their transactions and, thereby, increase the speed of their transactions. At the end of 2017, this has led to the average bitcoin transaction fee spiking to over 35 dollars.
However, when SegWit addresses are used, bitcoin transactions become faster and the required resources decrease as well. Consequently, the transaction fees reduce.
How Can You Add a SegWit Wallet Address on Luno?
To add a SegWit address on the Luno wallet you have to follow these steps:
Open your Luno account either on the mobile app or the web app
Choose "wallets" from the menu
Click on your "BTC wallet"
Choose "receive bitcoin"
Click "add address" and follow the prompt
To receive bitcoin, use your SegWit bitcoin receive address. Legacy bitcoin addresses begin with 1 while SegWit bitcoin addresses begin with 3. Even after adding a SegWit wallet address, bitcoins sent to your previous legacy bitcoin address will still work. In addition, you can still send bitcoin from a SegWit wallet to a legacy wallet and vice versa since the transactions are still taking place on the same blockchain. But if you are sending bitcoins to and from a SegWit wallet, you can benefit from reduced fees.
Bitmart Opens Cryptocurrency Mining Hardware Store in South Africa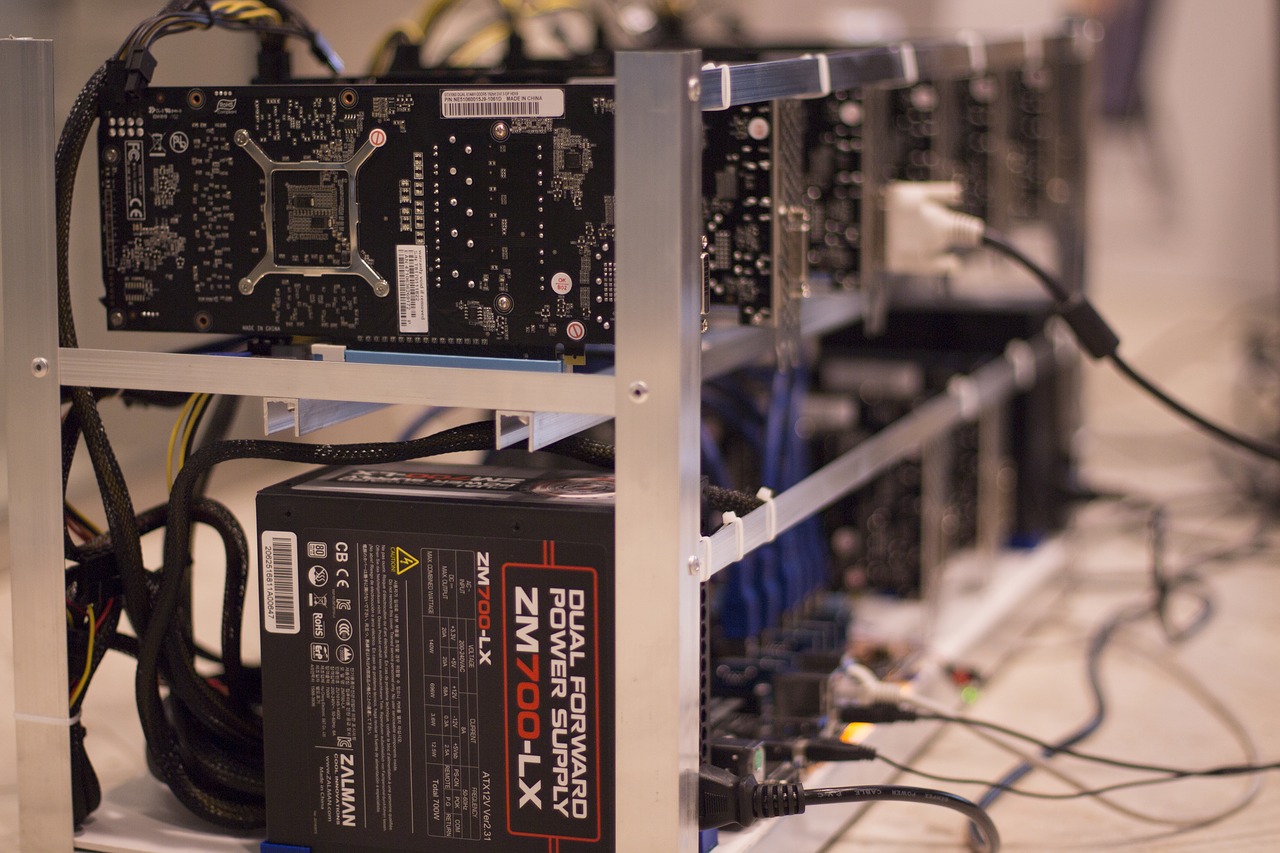 Bitmart, South Africa's leading supplier of mining hardware, has opened a cryptocurrency mining hardware store in South Africa. This makes Bitmart's retail outlet the first cryptocurrency mining store in Africa.
Products and Services Offered by Bitmart
Bitmart was founded by CEO Jacques Serfontein in 2015 to offer cryptocurrency mining hardware to South Africans. Currently, Bitmart offers GPU rigs, ASIC miners, GPU rig mining software, graphics cards, international mining rig monitor app, cryptomatic watches, hardware wallets, and motherboards. Customers can find GPU mining rigs that mine cryptocurrencies such as zcash, monero, decred, bitcoin, and litecoin.
Additionally, Bitmart provides services such as bitcoin mining farm design and deployment, mining training, antminer repair tickets, mining farm management using Genesis Hive, and shepherd services.
Through its shepherd services, Bitmart helps owners of second-hand miners to find buyers. Therefore, both sellers and buyers are assured of safe and secure transactions through Bitmart's SSL-secured online shop.
According to MyBroadband, Bitmart is an authorised distributor of Avalon Miners, Genesis Hive, Trezor, Ledger wallets, KeepKey, and UniSat (satellite mining solutions) in Africa.
The company also supplies mining hardware to countries such as Japan, Dubai, North America, Australia, and England.
What Does Bitmart Plan for the Future?
Bitmart will be holding seminars in Johannesburg and Mbombela. The seminars will focus on bitcoin basics and advanced cryptocurrency trading. In addition, Bitmart will be introducing a satellite mining connection in partnership with Uniwisp that will allow mining rigs to mine from any place in the world. Uniwisp is an Internet service provider based in Nelspruit, South Africa.
Kenya's BitPesa Acquires Spanish Money Transfer Platform TransferZero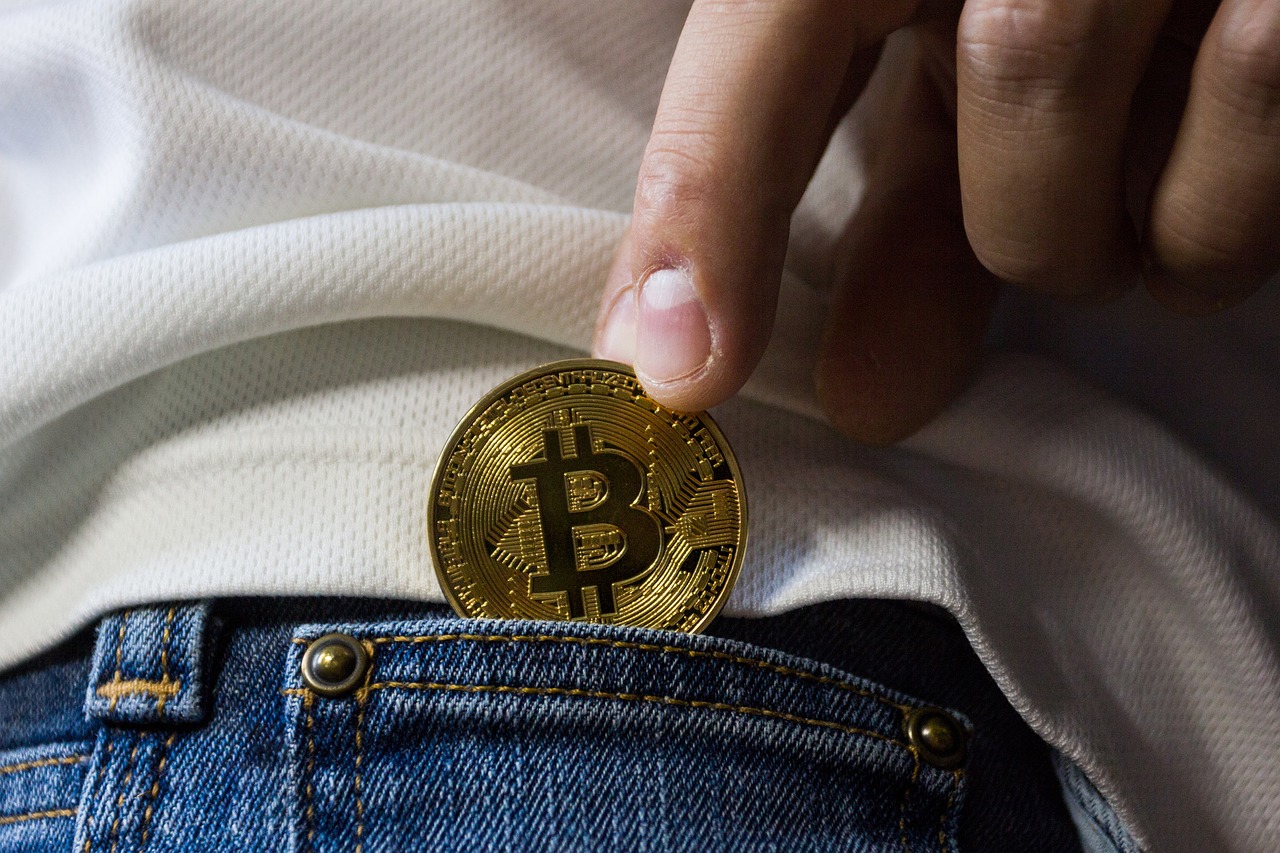 On February 8, 2018, BitPesa announced that it has acquired TransferZero, a Madrid-based online money transfer platform, which operates in over 200 countries using more than 50 currencies.
Why Did BitPesa Acquire TransferZero?
BitPesa, which is already operating in Africa and Europe, will be able to "set deep roots to UK and European licensing, bank accounts, and integrations" through this acquisition, according to the company's statement on its blog.
"Europe is a hub for global remittance and payments companies. Digital currencies and decentralized technology have hit critical mass in the financial services and payments space. It is no longer a question of whether this technology will have staying power [but] which specific technology and what product iteration will launch and scale first […]," Elizabeth Rosiello, founder and CEO BitPesa said.
"BitPesa has the support of top-tier, institutional investors and a network that will help to bring TransferZero's technology to the next level. With this support, we will be able to provide even more efficient transfers and user experience," Luis Cambronero, former TransferZero CEO and present Managing Director, BitPesa stated.
Setting Up Infrastructure Across Europe and Africa is a Priority
"Setting up infrastructure across Europe and Africa has always been a focus of ours. […] We've just doubled our bank accounts, our infrastructure, and it's licensed by the Bank of Spain as a payment institution. So we are fully compliant with PSD2 regulations […]," Rosiello said.
"This is truly a partnership where the whole is greater than the sum of the parts, allowing BitPesa to solidify our leadership in this space. By bringing our regional and technological expertise together, we will further accelerate our month-to-month growth," Rossiello asserted.
TransferZero will neither change its name nor its headquarters. In addition, its employees will remain with Bitpesa.
This acquisition from an Africa-based bitcoin startup of a European fintech startup shows that leading African startups can make waves beyond the borders of the continent and create a positive impact on a global scale.