Cryptocurrency Market Analysis February 23, 2018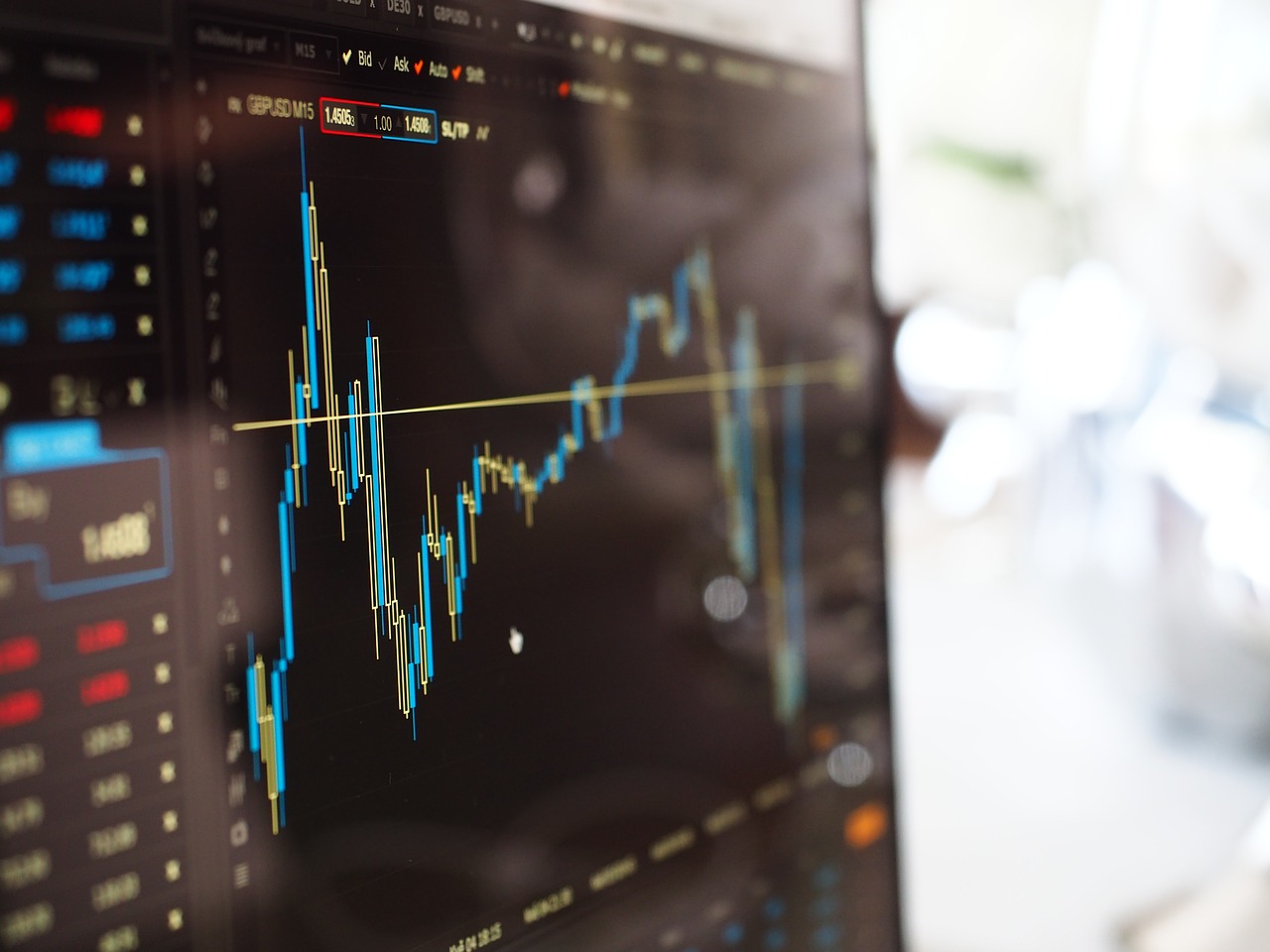 Regulators – Boogeyman of the Cryptoworld
The cryptocurrency world has been shaken for the past couple of months by the measures, which governments have been taking in order to regulate this market. China has stopped the activity for the local exchanges and prohibited external transfers to foreign exchanges. The SEC has had crypto discussions and the IRS is working with Chainalysis to scan for tax evaders. Many countries have banned ICOs and are strongly against investments in such vehicles. Japan – the one with already existing regulations – is knocking on the doors of exchanges in order to strictly monitor their activity. These examples could easily be listed in a couple more pages.
Although right now everyone looks at regulations as killing crypto businesses and investments, from our point of view this is a misconception. In a decentralised world, some of the power is given back to individuals, yet it does not make the environment safer because there will always be actors trying to benefit in an illicit way from the trust of other people. ICOs serve as an example. In 2017 thousands of ICOs have been launched, with many good ideas backed by experienced teams, which most probably will reach their targets and provide promised services according to their whitepapers. But these are few and far between. Many ICOs have just been launch for startup founders to get their hands on easy money. 
The trend clearly shows ERC20 token to be most commonly used in creating new ICOs. These can be easily built in just several minutes by a medium experienced developer. Such tokens do not bring added value to the crypto space but due to lack of regulations and supervision, they are released and millions of dollars will be lost by their owners, without the possibility of being recovered.
Despite the sentiment that regulating a decentralised economy is seemingly a drawback, it shall bring stability and trust towards the remaining tokens. Most governments, if not all of them, are supporting the innovative technology underlying cryptocurrencies. However, they also have the obligation to fight with money launderers, tax evaders, and scammers in order to protect bona fide investors. Understandably, regulators take a slow and measured approach to cryptocurrencies.
Bulls or Bears?
As per the usual, markets tend to panic when an external factor is expected to have an impact on the environment, though it is not fully understood by the masses, and the price dips. This is what happened to bitcoin and altcoins in late December 2017 and January 2018.
Due to regulatory risks, bans, and smart money selling their coins, a sell-off started on the crypto market. The price of bitcoin plunged from close to $20,000 to $6,000, providing a huge discount for whales to come into the market. As all the headlines were showing "Anonymous investors buys 400 millions USD worth of bitcoin". Nobody with access to this kind of funds would invest as much in a low probability investment opportunity, or we are wrong?
Nevertheless, many analysts and investors all over the world have expressed their opinion that blockchain technology has the potential to disrupt a big number of classical business models. The crypto asset market is still in its early development stage. A new regulatory environment will pave the way for more smart money to enter this market. A new passion to have better control over finances and less trust in centralised institutions adds up to a strong list of arguments, which reinforce the idea that the crypto market, still dominated by bitcoin, is poised to continue its rally.
Price Analysis
Bitcoin
The price action of bitcoin (BTC) vs USD shows that after hitting the $20,000 Resistance, the price started a corrective move inside a descending channel, which stopped at $6,000, a four-month low. Currently, we can say that the main trend of the price is downward, by looking at LH and LL (Lower Highs and Lower Lows). The rally which has brought back the back towards $12,000 has met a strong resistance area built on a convergence of previous resistance levels and trend line. A drop from here back to retest the local support from $9,000 is more likely than a breakout from this channel. The fundamental uncertainty is still fueling bears and the accumulation area has yet to be developed. A retest of $9,000 or even lower of $7,500 support area could gather enough buying power for bulls to come back and break above $12,000, aiming for new highs above $20,000.
Ethereum
Ethereum (ETH), as well as other altcoins, followed pretty much the same path as BTC, though it has not corrected as much. It hit its all-time high in January and the dip stopped at around $600 per ETH. This is considered a strong support area for the future price action of this pair. A rally brought the price back to the $1,000 resistance area which worked as a charm, since the price was reflected and now is on a downwards move, targeting the $750 local support. We are expecting this pair to act very similar to BTCUSD and build an accumulation area before breaking above the downtrend line.
Ripple
Ripple (XRP), on the other hand, had a much more volatile and aggressive behaviour than our previously analyzed tokens. The price shot through the roof in a strong buy period, fueled by the Asian buyers, especial investors coming from South Korea, reaching a new high at $3.32 per XRP. The sell-off corrected 88.6 (Fibonacci retracement) of the latest rally, and the token is currently traded below $1 per token. A support area has been built around 75 cents per token, while the resistance level sits at $1.21 per token. Similar to the BTC and ETH, we consider an accumulation area is developing as we speak, providing time for bulls to regroup and push the market above the current resistance levels.
This cryptocurrency market analysis is being presented by Buroka Tech. Buroka Tech is cryptocurrency-focused technology provider for financial institutions. 
Kenya's Financial Institutions Want Blockchain-Based Financial Products Approved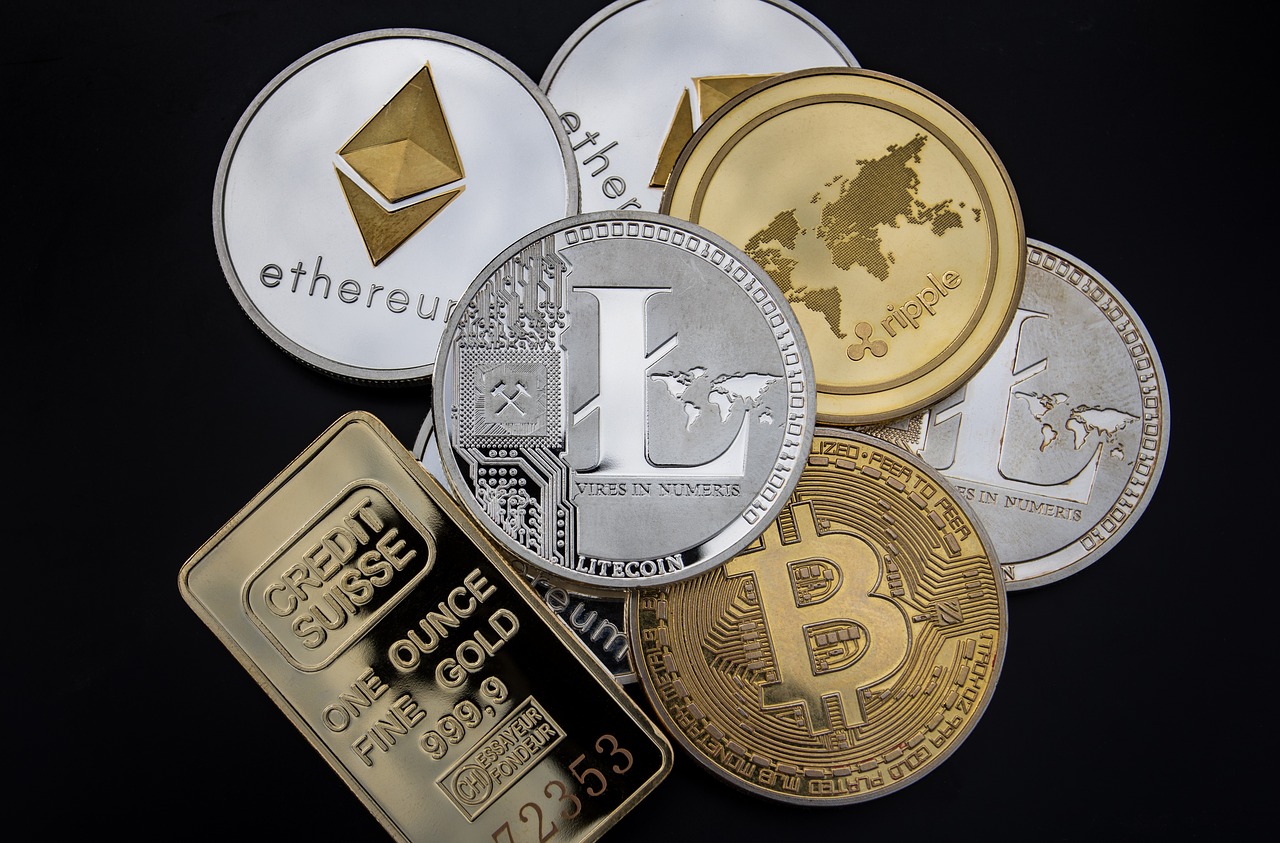 Dr. Patrick Njoroge, the Governor of the Central Bank of Kenya (CBK) revealed that the central bank is receiving several applications from financial institutions in Kenya soliciting the approval and licensing of blockchain-based products and services.
His statement comes at a time when most financial institutions in the country are busy trying to find ways of addressing the disruption caused by blockchain technology. As it stands, both market regulators and key industry players in the financial sector are considering regulations and guidelines for the blockchain, virtual currencies, and online forex trading.
Speaking during a gathering of investment professionals, Dr. Njoroge said: "A number of banks are currently working on products (and services) hinged on blockchain technology and we think that they offer a lot of promise. We are not anti-innovation or anti-cryptocurrency. We support innovation but are concerned about the impact on financial instability and the inherent risks. CBK is working with central banks all over the world to identify the risks and find ways to mitigate them. The weakest link is where problems in our financial system will start."
The blockchain was initially designed as an underlying technology for cryptocurrencies such as bitcoin but has over the years been utilised to help streamline the delivery of products and services in different sectors by governments and corporates.
Alternative Investment Schemes
The move by financial institutions in Kenya to solicit for the approval of blockchain comes two months after Joe Mucheru, Kenya's Cabinet Secretary for ICT announced a blockchain taskforce that was formed to give recommendations on how the government can leverage the blockchain.
Dr. Njoroge went on to say that most online forex trading transactions tend to happen outside the central bank of Kenya's jurisdiction. Last year saw Kenya's Capital Markets Authority issue new regulations meant to curb risks that are linked to online forex and cryptocurrency trading. So far, there only exists one firm in the country that has an online foreign exchange license.
The National Treasury's Director General, Public Investment and Portfolio Management, Esther Koimett, said there is a special interest by the national treasury on issues that affect the financial sector in Kenya and that alternative investment opportunities are progressively becoming crucial in resource mobilisation. She went on to add: "Last year the government launched the M-Akiba Bond as an alternative way for Kenyans to invest in Government Securities. Such alternatives need to be encouraged."
A speech read on behalf of Bernard Ndung'u, the chairman of the Public Sector Accounting Board (PSAB) by Lazarus Kimang, stated: "Due to the ever-changing investment environment, there is a need to improve and continuously enhance the skills of financial analysts employed within government institutions. This will ensure that public sector entities are provided with sound advice on investment alternatives and strategies that derive them maximum returns."
The PSAB chairman went on to share his concerns about other investment schemes that would make people vulnerable to fraud cases as well as the difficulty that financial market players would encounter in assessing different investment opportunities such as bitcoin.
Kidnappers in South Africa Demand Bitcoin Ransom for Teenager, Boy Found Unharmed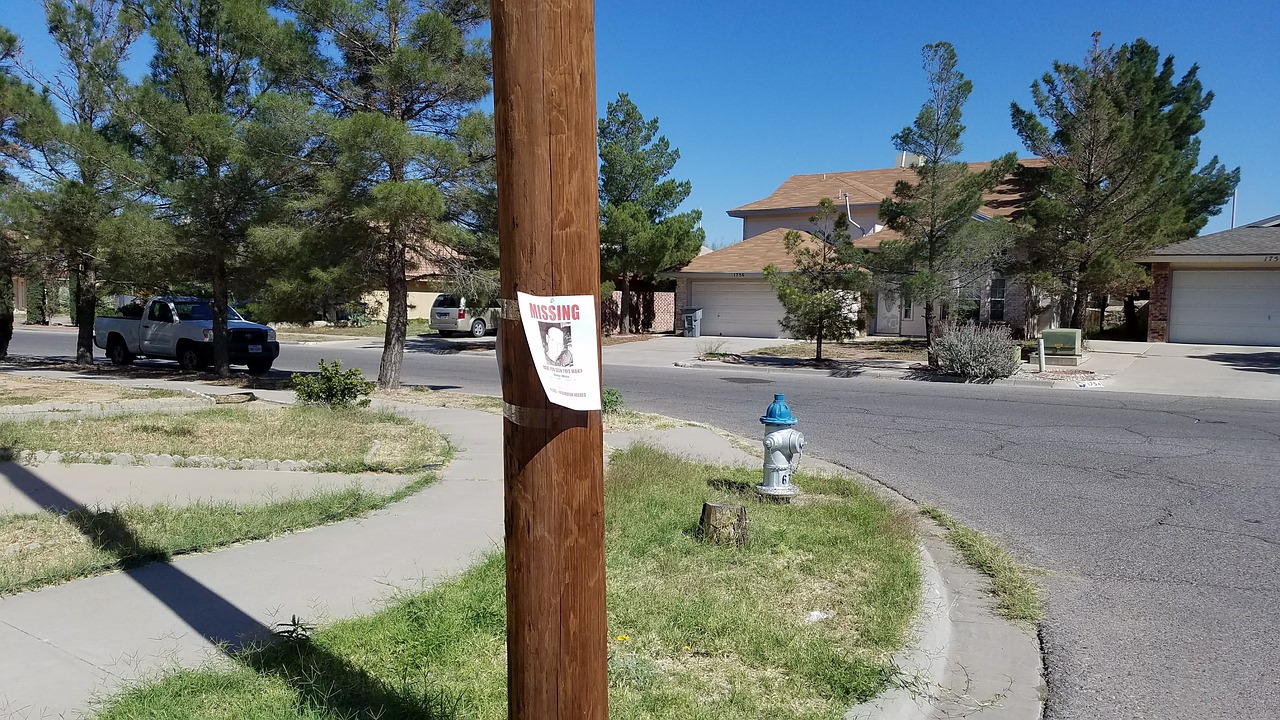 In South Africa, a gang has kidnapped a 13-year old teenager and demanded a ransom to be paid in bitcoin for his release. The abductors have demanded a ransom of 15 BTC, which is an equivalent of $120,000 at today's prices.
"This is a kidnapping! We have your child. Your child will not be harmed if the following demands are met: We demand a ransom of 15 bitcoins to be paid to the below Bitcoin wallet to secure your child's safe release," reads the note left by the kidnappers.
According to The South African, 13-year-old Katlego Mariate was kidnapped while playing with two of his friends at his home in Frangipani Street, Tasbetpark Extension 3, Witbank. Witnesses testified the victim was grabbed into a gold Toyota Corolla occupied by three unknown men before driving off.
The Police spokesman, Brigadier Leonard Hlathi, said the situation is being investigated:
"We are investigating a case of kidnapping that happened on Sunday in Witbank. There was a demand that was made that the parents should deposit cash in bitcoins."
Another police officer said the parents of the victim, who are in deep shock over the incident, do not even know what bitcoin is. "They don't even know what this bitcoin is. They're devastated and you can see they're worried and asking themselves: 'Where's our son?"
Boy Found Unharmed
According to Reuters Africa, police spokesman Hlathi informed the public that the boy was found unharmed on May 24.
This appears to be the first case in the country involving a bitcoin ransom in a kidnapping. However, it is not the first time this has happened in other parts of the world. Last year, a bitcoin analyst was kidnapped in Ukraine and, in early 2018, a lawyer was abducted with respective kidnappers demanding bitcoin as ransom in Mexico.
Golix Shelves ICO and Takes Reserve Bank of Zimbabwe to Court Over Cryptocurrency Ban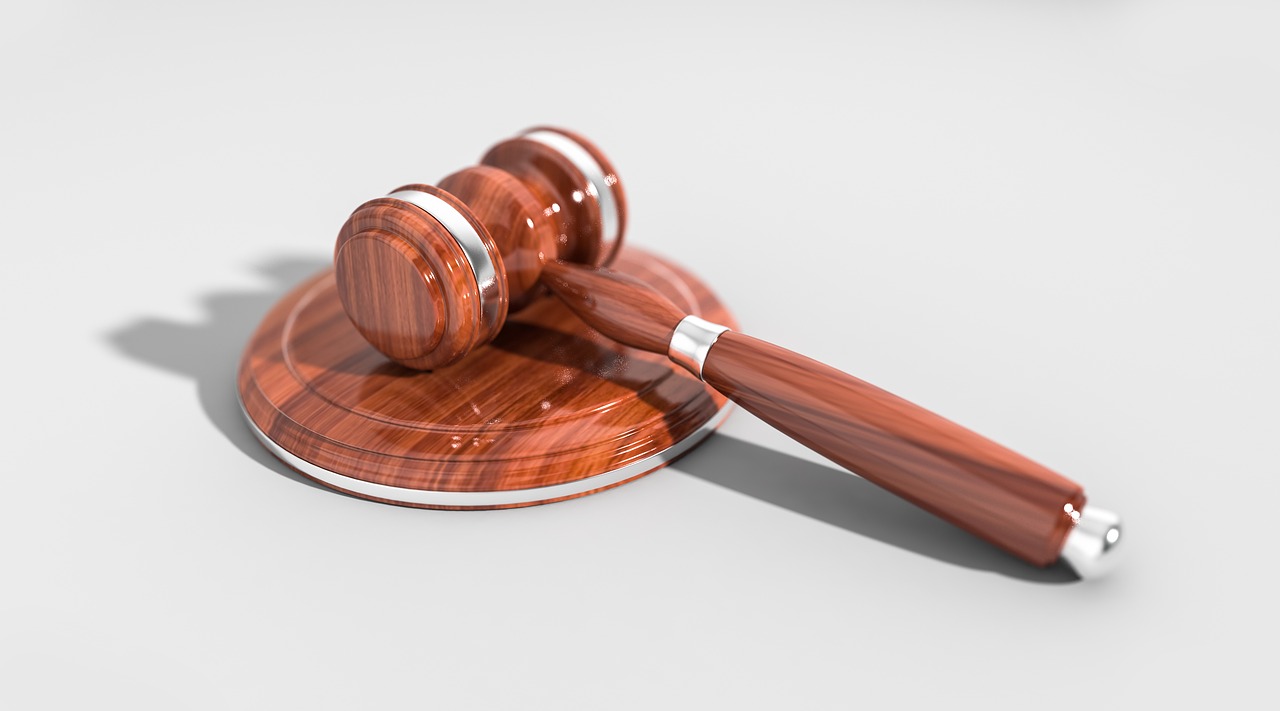 Following the directive by the Reserve Bank of Zimbabwe (RBZ) to ban cryptocurrency, one of the largest cryptocurrency exchange in Zimbabwe, Golix, has now gone to court challenging the directive by Zimbabwe's central bank after it was forced to shelve its token sale, which was scheduled to start on May 14. and was asked to cease operations by the central bank.
Golix informed Bitcoin Africa on May 15 that it has decided to suspend its planned ICO due to the RBZ's new directive, which is effectively forcing them to shut down its operation by preventing banks from dealing with cryptocurrency startups. Moreover, as reported by TechZim, the central bank also reached out to Golix directly, in the week to follow the directive announcement, informing them that they are required to cease operations entirely.
Aside from warning the general public to keep away from decentralised digital currencies, RBZ sent a directive to all banks on May 11, 2018, giving them a maximum of 60 days to end any relationships they may have with cryptocurrency exchanges. Several bank accounts belonging to Golix have already been closed.
The circular, which was issued by the Registrar of Banking Institutions in Zimbabwe, N. Mataruka, lists Golix and Styx24 as the country's cryptocurrency exchanges. In the circular, one of the reasons RBZ gave regarding the ban was that they wanted to be able to "safeguard the integrity, safety and soundness of the country's financial system, and to protect the public in general".
Golix is Fighting Back
Golix will not go out without a fight. Golix has presented the High Court of Zimbabwe with three arguments on why the ban of cryptocurrency in the country is not just. In their first argument, Golix questioned whether the RBZ has any legal authority to ban cryptocurrencies. In their explanation, Golix detailed how they had severally met the RBZ including a day before the circular was released. According to their first argument, RBZ has no authority over Golix and neither have they, in their engagements, ever shown or behaved in a manner that indicated so.
Golix's second argument terms RBZ's directive as unfair based on the legal principle of administrative justice as the central bank of Zimbabwe neither gave reasonable notice nor the right of response. This, according to Golix's argument, means the RBZ breached the right to Administrative Justice considering that by statue, RBZ is an administrative body.
A quote from the second argument by Golix as shared by Techzim states:
"Applicant was never advised prior to the ban that it will be implemented even though Respondents had ample opportunity to advise Applicant of same. As aforesaid, the last meeting between the parties was held on 11 May 2018. Four officials from the Applicant including myself attended the meeting while fifteen officers, including the Registrar of Banking Institutions represented the Respondents. In that meeting, the discussions were more of Respondents wanting to learn and understand the technology behind our business and our business model. The impression we got was that Respondents wanted to understand in order to begin working on regulation. No mention was made of any impending ban on our business".
Unconstitutional Ban
According to Golix's third argument, the ban by the RBZ is unconstitutional. Golix sited Section 68 of the constitution by saying: "Section 68 of the Constitution requires that administrative action be lawful, reasonable, proportionate and procedurally fair. I humbly submit that Respondents' actions fell short of the standard required in the Constitution".
In their defense, they give reasons as to why the view the directive as unconstitutional as:
"First, the press statement issued by 1st Respondent does not state the purpose for which the ban was imposed. The reason why it was necessary to impose the ban is not stated in the press statement. We can only speculate as to why the ban was imposed. In the absence of a clear reason for the imposition of the ban, it is really difficult to assess the proportionality of 1st Respondent's decision vis-a –vis the goal it was intended to achieve. Nonetheless, even in the absence of a clear reason for the ban, it is not difficult to see that the decision is disproportionate".
Following the directive, Golix issued a statement via their blog notifying its customers that unless RBZ changed its position before the 60-day window period given, they "will not be able to send or receive fiat currencies for cryptocurrency trades".
While the High Court of Zimbabwe will determine the fate of the case between Golix and RBZ, the move by Zimbabwe's central bank to ban cryptocurrencies is a clear indication of how most African states are yet to embrace digital currencies such as bitcoin. And while we cannot speculate on the ruling that the court will make, this move could slow down the adoption of cryptocurrencies in other African markets.