Cryptocurrency Market Analysis February 28, 2018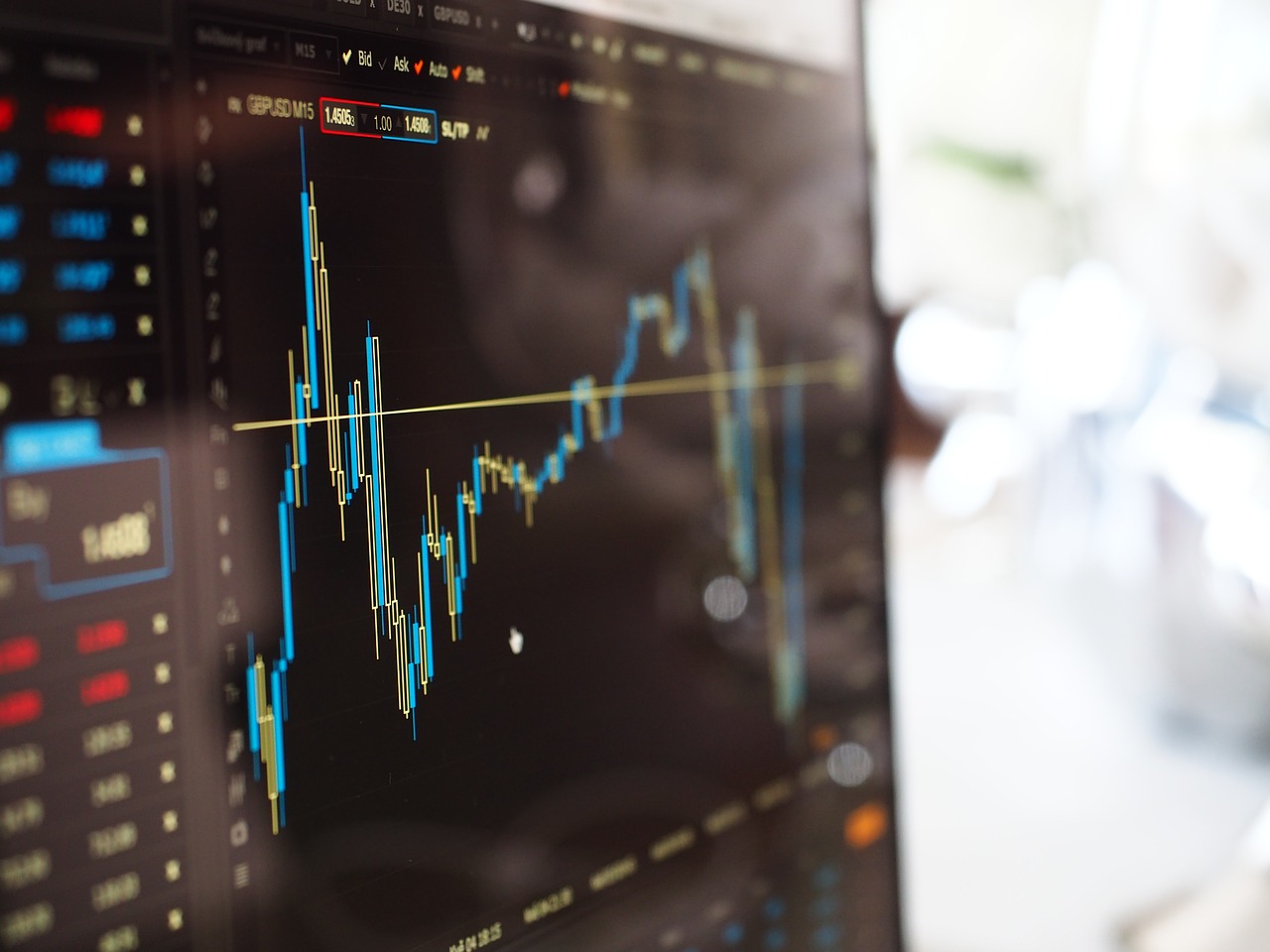 Price Analysis
Bitcoin (BTC)
In our previous analysis, we were expecting the price of Bitcoin vs USD to drop and retest the support from $9,000. The price action confirmed our theory and the local support was again tested by the market.
Currently, BTC/USD is trading around $10,500 in the key resistance area. In our opinion bulls did not gain enough power to break above $12,000. Hence, for this week, we are expecting the price to continue sideways or even incur another drop to or even below the local support mentioned earlier.
Ethereum (ETH)
No surprise coming from the second largest cryptocurrency on the market, based on the market cap, ETH/USD. The price fell from the latest high of $980 reached this month. Currently, the price action shows a possible continuation of the sideways move, between $800 and $980.
Same as for BTC/USD, we are not expecting the price to breach above the current highs anytime this week.
Cardano (ADA)
The token of the Cardano blockchain, known as ADA, is currently trading close to a very strong support, found at $0.31. Seeing its price action, we think there is a high probability to see a false break below this support before a proper rally. Considering several aspects such as the team behind the project, the funding they have, being one of the few blockchains companies that have an academic approach, and the scheduled updates for Q1 2018, we could say that investors have the possibility of buying ADA at a huge discount.
Once the crypto asset market starts to rally again, ADA has the potential to surpass many of its competitors in a very short period of time. In the scenario of a break above the current resistance found at $0.45, we should not be surprised to see $1 hit in no time.
This cryptocurrency market analysis is being presented by Buroka Tech. Buroka Tech is cryptocurrency-focused technology provider for financial institutions. 
New South African President Cyril Ramaphosa Proposes Pan-African Cryptocurrency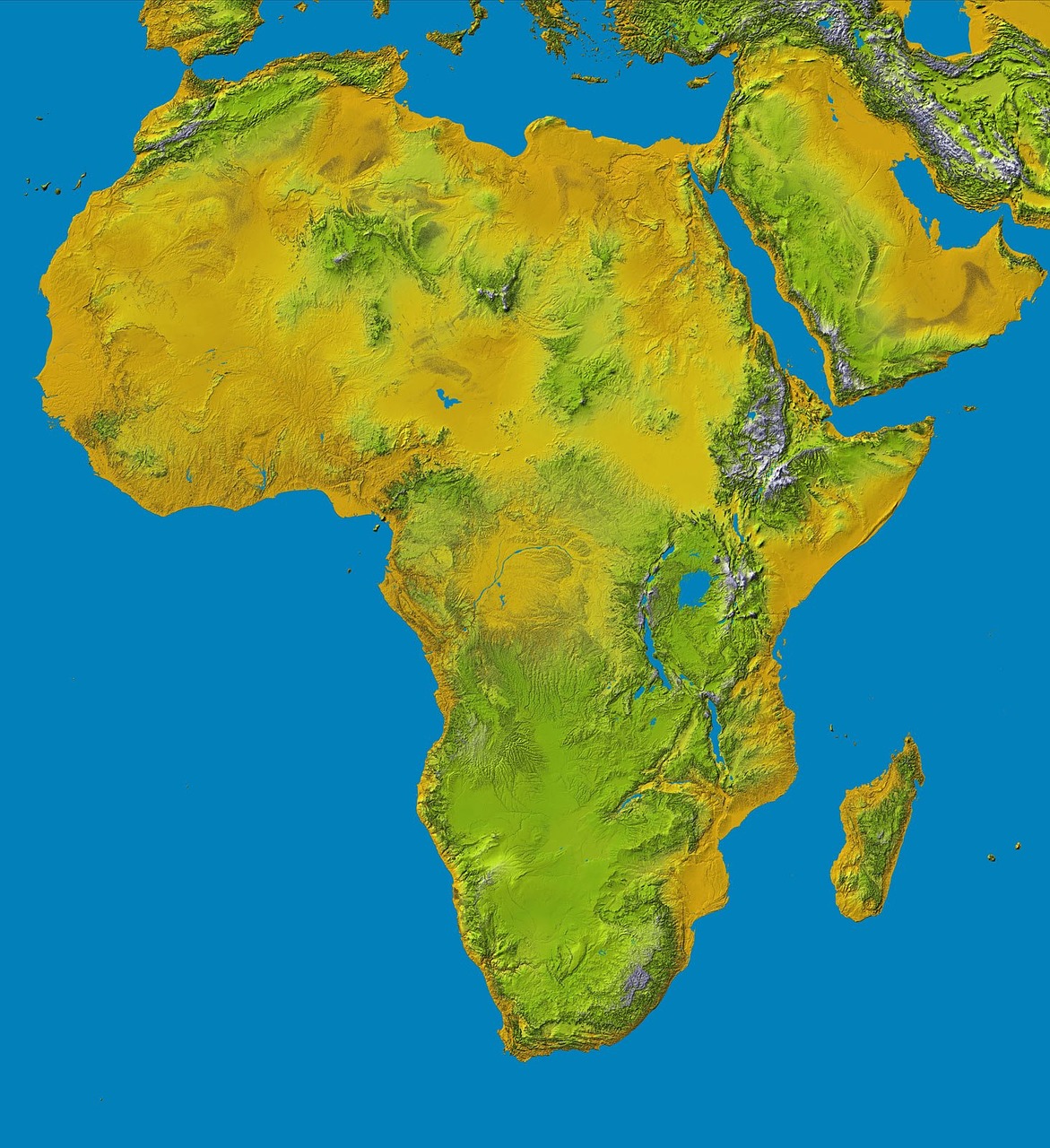 Cyril Ramaphosa, South Africa's president, has given his full support for calls to have a single African currency adding that a digital one would be ideal. His statement was addressed to journalists during the African Union summit in Kigali, Rwanda.
The summit saw 44 countries sign a deal to institute the African Continental Free Trade Area (AfCFTA). "A single African currency was the natural next step," Ramaphosa believes.
Although South Africa did not sign on the AfCFTA deal on Wednesday, as Ramaphosa still needs to get approval from domestic stakeholders, he went on to say: "Business people said doesn't this beg for a single currency, and in my book it certainly does."
Ramaphosa added that while previous proposals for a single African currency have been linked to 'the Afro' name as the name for the currency, he was not sure what the currency might look like and there are possibilities it may not take a physical form.
"We will begin to interface with the idea and notion of a single currency, possibly even a digital currency, and it's possible that a digital currency will precede a real single currency," Ramaphosa said.
The proposal of a single African currency was first suggested in 1991, with the Abuja Treaty, which laid out the establishment of the African Economic Community. Since then, African leaders have resisted the move to have a single African currency, sighting economic sovereignty as the reason. Ramaphosa, however, believes that this is changing.
"It may take time, it may take years, but it's interesting that something that we never spoke about in the past, we are now talking about. Because people always had a sense of sovereignty around their own currency, feeling that their currency is about their sovereignty, their nationhood, but people are now thinking beyond the borders of their own nation."
His sentiments come at a time when cryptocurrencies such as bitcoin have gained popularity in the past few years especially in countries such as South Africa, Kenya, and Nigeria, and both the private and the public sector are waking up to the benefits of cryptocurrencies and their underlying technology.
How CryptoCribs Could Economically Empower Africans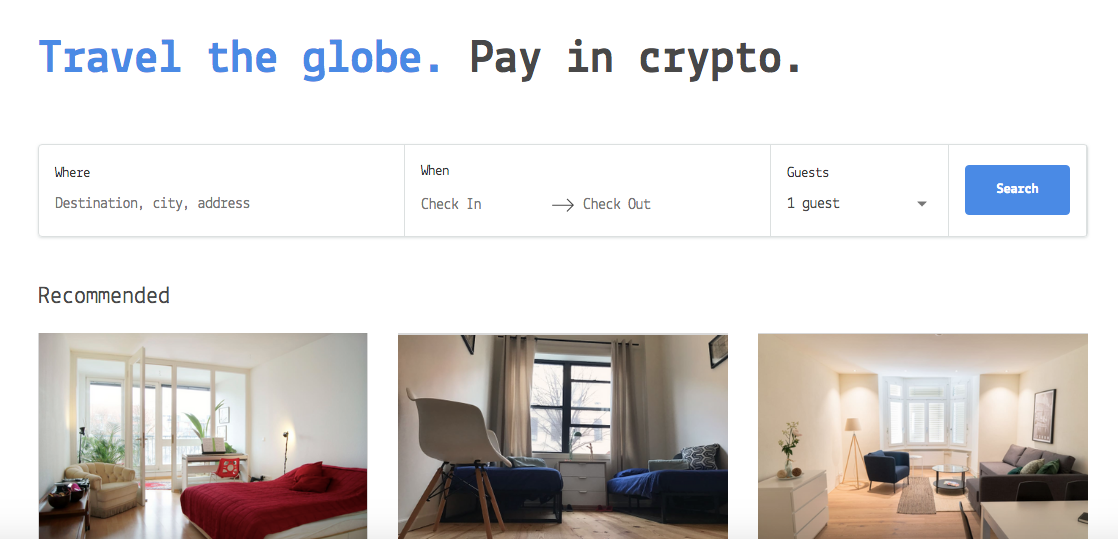 Decentralised cryptocurrencies have gained a substantial amount of popularity among investors due to their high-profit potential in the past twelve months. However, the real power of the decentralised economy is that it can empower individuals in many never before seen ways by disintermediating central authorities.
An excellent example of a use case for decentralised digital currencies is the cryptocurrency-powered home sharing platform CryptoCribs, which enables homeowners to rent out spare rooms and apartments in exchange for cryptocurrency.
What is CryptoCribs?
CryptoCribs combines the peer-to-peer element of the sharing economy with decentralised digital currencies to build the first "purely peer-to-peer electronic short-term rental system allowing rental payments to be sent directly from one party to another without going through financial and reputational intermediaries like Airbnb."
"The CryptoCribs project has the mission of liberating rental markets, empowering individuals and building a strong community. To achieve this mission, we want to break up the different intermediation layers in a step-by-step process. While CryptoCribs plans to act as an intermediary initially, our intention is to progressively disintermediate ourselves," the startup states in its whitepaper.
The house sharing platform currently offers several different locations, including listings in South Africa, and there is a review system in place so that hosts and travellers can view each other's reviews. The platform has all the traits of an Airbnb for cryptocurrency users, which provides the hosts in different countries with a new source of revenue that is not controlled by a company that takes a share of the rental profits.
CryptoCribs' Potential in Africa
In Africa, renting out spare rooms or apartments on CryptoCribs could become a new way of financially empowering the local population. The fact that CryptoCribs hosts are being in cryptocurrency directly means that no money is lost to the sharing economy platform nor is the value of the payments affected by fluctuations in the local currency. In light of the volatility of certain African currencies, this is a major selling point for choosing CryptoCribs over Airbnb as a host. 
Moreover, the intangible nature of digital currencies means that a government cannot physically remove the wealth of a citizen. This paradigm shift is a monumental step forward in the social contract, providing an additional layer of financial security to individuals. This enables hosts to confidently use bitcoin without the fear that the actions of their government will interfere with their wealth acquisition. 
The Many Benefits of CryptoCribs
Recognition at a Universal Level
Many bitcoin users are travelling the world, which has led to a rising demand for bitcoin-accepting services in the travel industry. CryptoCribs is, therefore, a welcomed addition to cryptocurrency-accepting accommodation.
Moreover, since cryptocurrency is not bound by the exchange rates, interest rates, transaction charges or other charges of any country, it can be used at an international level without experiencing any difficulties. This can potentially save a lot of money for both travellers and businesses.
The Elimination of Fraud
Cryptocurrencies cannot be counterfeited or reversed arbitrarily by the sender as is the case with credit card charge-backs. Africa loses billions from fraud every year, which drastically impacts the economy and hinders growth. However, through the use of cryptocurrencies instead of traditional payment methods, the chance of fraud is greatly reduced to the benefit of both the host and the renter. 
Accessibility
CryptoCribs can financially empower even those without access to bank accounts. There are approximately 2.2 billion individuals with access to the Internet or mobile phones who do not currently have access to a bank account. These people are primed for the use of digital currencies and they could start hosting immediately as they do not require a bank account or a Paypal account like it is the case for Airbnb. 
If you have a spare room or apartments you can rent out, you should consider CryptoCribs as it could provide you with a new source of income where you receive the entirety of the rental income and you alone have control over the payments made in cryptocurrency.
Bitcoin Remittance Startup BitPesa Launches in Ghana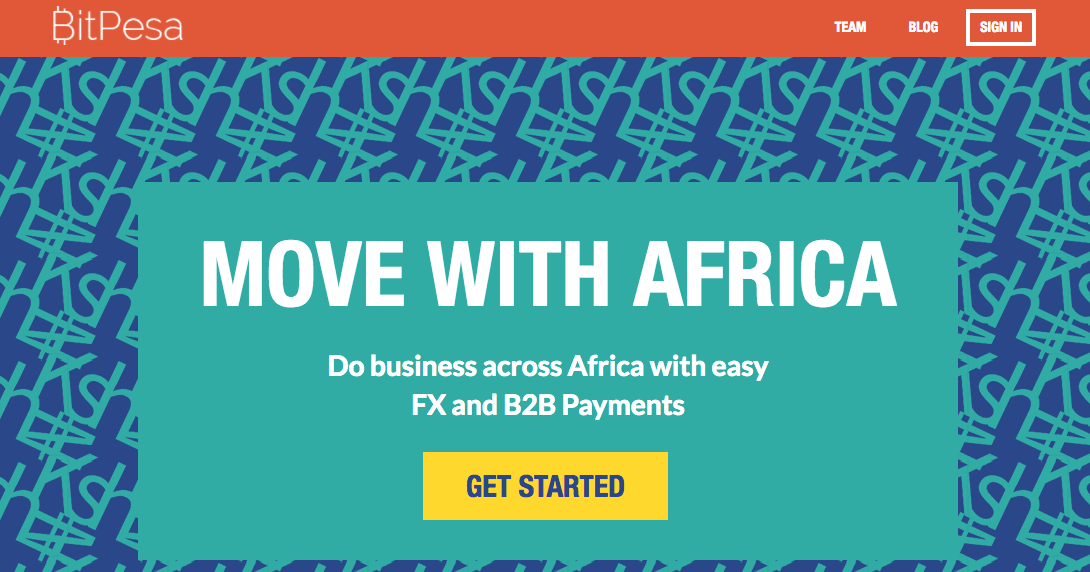 Nairobi-based bitcoin remittance startup BitPesa has launched in Ghana to continue the growth of its footprint in the West African region. The platform will enable Ghanaians to make low-cost global payments using their local currency, the Cedi.
BitPesa's services will make it easier for Ghanaians to make GHS payments that will settle in more than ten currencies, including NGN, UGX, and ZAR. This move shows the company's dedication "to facilitating intra-Africa trade by increasing the ease and speed of doing business in Ghana".
Launched in Nairobi, Kenya in 2013, BitPesa, is a digital payment and foreign exchange platform that utilises the Bitcoin blockchain to boost the speed of business payments while lowering the transfer cost to and from frontier markets. With its best-in-class products and customer service, BitPesa seeks to significantly reduce the cost of payments from Ghana to other markets such as Nigeria, where it already has operations. Ghana was BitPesa's "natural choice for expansion" since it is the second largest economy in the West African region after Nigeria.
BitPesa's CEO, Elizabeth Rossiello, said in a company press release:
"We are constantly looking for ways to promote intra-African trade, so we're very excited about our services in Ghana."
"Ghanaians should be allowed to make global payments using their own currency and we are excited to facilitate this. We will continue to improve service offerings, compliance, and value for our new Ghanaian customers," she added.
BitPesa's platform makes it possible for businesses to make payments in multiple currencies and has operations in Kenya, Nigeria, Uganda, Senegal, DRC, the UK and Europe. Following the launch, Ghanaian customers will be able to buy and sell bitcoin on the online platform with businesses being able to make payments intra-Africa to Ghanaian mobile accounts. Currently, BitPesa is connected to two mobile networks in Ghana with more services expected to come with time.
The move comes weeks after BitPesa made its acquisition of TransferZero, a leading Madrid-based digital payments company, expanding its footprint in the Caribbean and Latin America markets.