Femtech in Africa: Meet the Women Who Are Pioneering Blockchain Technology in Africa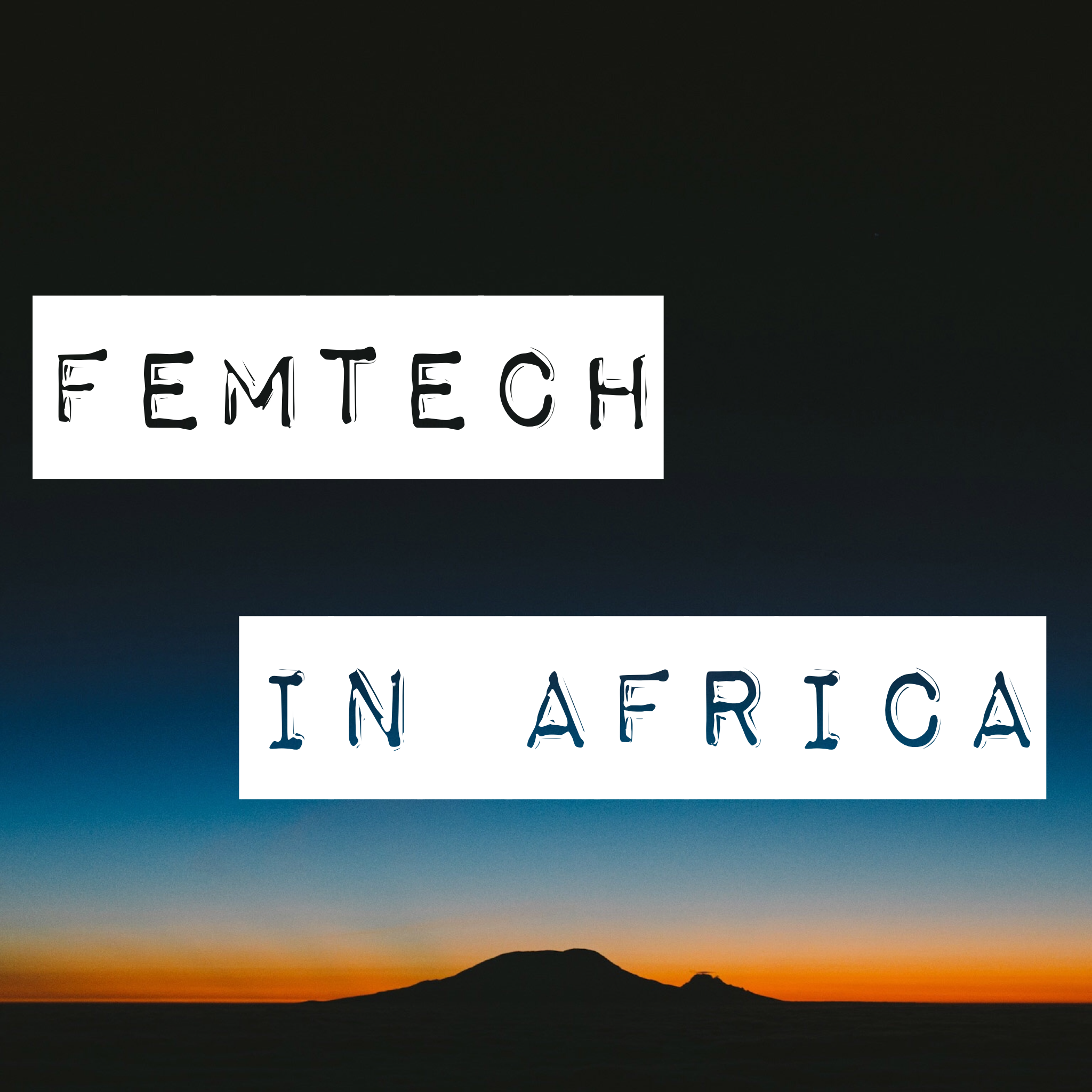 It is an undeniable fact that technological advancements are helping to solve some of the world's most pertinent problems. In Africa, e-learning, remote working, mobile money transfers as well as digital communication are just some of the areas through which technology is exposing people to new opportunities. This is especially true for Africa's youth. 
While technology has become part of our daily lives, the technology space is still very much a man's domain. There is a substantial disparity between the number of men and women working in technology, with the number dropping even further in places of leadership. There have been a number of studies that have revealed that women in tech, especially in positions of power, augur well for both the consumer and the company.
The rise of the FemTech movement is partly in response to this disparity. FemTech refers to women in technology. Additionally, it has connotations of the use of technology as a tool for female empowerment. While female empowerment is important across the globe, it is doubly so in Africa where it has been noted that female empowerment leads to better economic standing for the whole family according to a World Bank study. 
In Africa, there are a number of women making waves within the bitcoin and blockchain space. Whether they are from Africa or their projects have a specific focus on Africa, these are women who are harnessing the power of blockchain technology to spur on positive change on the continent.
Sonya Kuhnel
Sonya Kuhnel launched the Blockchain Academy in 2013 with the intention of educating South Africans about cryptocurrencies, blockchain technology, and their potential use cases.
"I became involved in the bitcoin/blockchain community because I believe that there is a huge amount of social good this technology offers and it could really change the way we transact and do business with each other. I therefore also decided to start Blockchain Academy as very few people really understood these opportunities at that time," Kuhnel told Bitcoin Africa.
More specifically, Kuhnel believes blockchain technology can help fix one of South Africa's most widespread and crippling problems. "In addition, because blockchain technology is so transparent, secure and decentralised, this technology could be used to combat fraud and corruption, which I felt very passionate about in South Africa where corruption is rife in the public and private sector."
The Blockchain Academy holds training sessions for individuals, groups and organisations. Through the classes, participators gain an in-depth understanding of cryptocurrencies and blockchain technology.
While the number of women in technology is slowly growing across the world, Kuhnel is of the opinion that the cryptocurrency space within South Africa is lacking adequate female representation. She urges women to engage in activities that facilitate their interaction with the blockchain technology space.
"Women need to network and attend more social and business functions in order to meet and engage with people in the community. I am really not sure why there are generally so few women in this space but I am seeing this change in countries such as America where you see a lot more women attending conferences and events."
Alakanani Itireleng
Alakanani Itireleng is an entrepreneur who founded the Satoshicentre to provide individuals and companies with access to information on bitcoin, blockchain technology, and the overall cryptocurrency space in Botswana. The Satoshicentre is an organisation that seeks to empower entrepreneurs with knowledge on blockchain technology in an effort to spur innovation.
Itireleng explained how she got involved with the blockchain space: "I learned about bitcoin in the beginning of 2012 when I was looking for ways to make money online to raise funds for my late son Pako. When he passed on I stopped searching or learning on bitcoin until 2013 when I just felt that I really need to study about bitcoin and find ways in which we can use bitcoin to empower people in Botswana. In 2014, I registered Satoshicentre as a blockchain technology hub, where we provide education on bitcoin and the blockchain, and also work on blockchain projects."
The Satoshicentre has conducted a number of successful workshops. While the interest from the local bitcoin community is promising, Itireleng believes that
"African women in tech should endeavor to learn more about blockchain technology for the purposes of innovation as opposed to participating in the myriad of scammy get-rich-quick bitcoin schemes."
"In [Botswana], most women [in the local bitcoin community] are currently more involved in bitcoin get rich schemes or cloud mining activities […] and less in understanding the underlying technology. This is something that needs to change," she told Bitcoin Africa.
Tricia Martinez
Tricia Martinez is the founder of the new blockchain-based financial services platform Wala. It is a platform that seeks to provide financial services to those who are not able to access traditional financial services by leveraging blockchain technology to facilitate access to a number of financial services, all at a substantially lower cost than those witnessed at banks and other formal financial institutions.
Wala has created a crypto-token that is designed to facilitate cheap, fast, and easy microtransactions. In Uganda, as well as throughout the rest of Africa, micro-transactions are common due to low socio-economic status of many citizens. However, the high fees charged by traditional financial institutions automatically exclude many users. While bitcoin was originally designed to facilitate cheap and fast transaction, high fees and network congestion have made this impossible, thus the creation of the Dala token.
Martinez told Bitcoin Africa that she originally founded the company in an attempt to connect low-income Ugandan farmers to financial services.
Martinez believes that for all people, especially women in tech, to effectively function within a certain niche, they must be self-starters and showcase a significant amount of drive. "If there is one thing I have learned about being an entrepreneur, you must be proactive and make sure you are heard – even if that means starting from the bottom. Reach out to blockchain companies and experts to have informational interviews, take people out for a coffee to pick their brain, offer to be an intern and do the hard work," she told Bitcoin Africa.
Moreover, because the blockchain and cryptocurrency space is relatively new, it is possible to participate in the community as long as one possesses an understanding of the technology and stays updated with all relevant happenings. Because of this, she urges women to not shy away from the space as participation is based on knowledge that is easily acquired.
"Remember, blockchain is still in its peak and hype. Everyone wants to get involved one way or another which means there is so much more competition in the space. However, due to blockchain still being in its infancy, a few months of experience in the space goes a long way."
Elizabeth Rossiello
Elizabeth Rossiello is the founder and CEO of BitPesa an FX and payments platform that uses bitcoin to enable fast and cheap cross-border remittances. Founded in 2013 in Nairobi, Kenya, the platform is focused on frontier markets, more specifically the African continent. 
The company has been well received within the cryptocurrency space, receiving over $10 million in funding from investors and recently acquiring European money service platform TransferZero in an effort to grow the company's offerings and expand its reach.
For Rossiello, being a woman in the male-centric technology space has not been without its challenges. 
"I've definitely felt I've had to work four times harder to prove myself than maybe I would have had to have if I weren't female. People always ask me how can I do this when I have young children – and these are questions that men with children don't face. I'm often the only female speaker at a conference!"
In addition to its business acumen, BitPesa is also notable due to the fact that its top three executives are women. This move is designed, in part, to show that women are able to participate just as effectively as men within the job market and more so in the technology space.  
"There's recognition that it's a problem, whether we see the whole system change so that it is easier for females to get funding etc… What I can say though, is that my experience has shaped BitPesa – at one point, our entire executive team was female! We hire a lot of women – In a way, we have become a point of refuge and we receive some of the best CVs in the industry from women who admire the ethos and are eager to join us," Rossiello stated.
Connie Gallippi
Connie Gallippi created the non-profit organisation BitGive, which utilises blockchain technology to make charitable donations traceable in attempt to bring much-needed transparency into the charitable giving sector.  
BitGive has facilitated direct donations to charitable organisations around the world, totaling to over $30,000. Using BitGive's GiveTrack platform, it is possible for donors to track where and when each dollar was spent. This system helps to reduce waste and mismanagement of funds leading to actual changes at the grassroots level.
For a long time, Africa has been the focus for a number of charitable organisations. However, NGOs and other charitable organisation are often regarded as fraudulent and corrupt. Due to mismanagement of funds, the public faith in charitable organisations is low.
While all organisations claim to be honest, it can be difficult to ascertain how donors funds are spent and how, if at all, any progress is made at the ground level. Following an introduction to blockchain technology through Satoshi's white paper, Connie Gallippi decided to utilise the technology to create a foundation that could truly be kept honest and held accountable for donors funds. Gallippi said: "When I learned about bitcoin and blockchain in the early years, I was always fascinated and inspired. In 2013, I dove a little deeper into my understanding. At that point, I recognised the truly revolutionary potential of the technology on a global scale and wanted to leverage it for charity and global philanthropy. Within a few months, BitGive was launched and was the first official bitcoin non-profit."
Gallippi believes the growing number of women in tech in the global market is an indication that women are interested in technology but may be discouraged due to a number of factors such as low media coverage.
"There are actually many women in the community, and it's growing every day. There are hundreds (if not thousands) of women in the industry, many in leadership roles, representing all different areas of expertise, and they are shaping the direction of the space," Gallippi told Bitcoin Africa.
"I would love to see the women in the industry be more visible, with speaking roles, involved in key community decisions and negotiations, covered in the media, and generally recognised a lot more. This is one way to encourage more women to join the community and help them feel welcome; in addition to dispelling a lot of the myths that you have to be any certain type of person or have any certain type of skills to get involved," she added.
If you are a woman considering a career in technology but are somewhat hesitant as this is still a largely male-dominated field, you should take inspiration from these women who are pioneers in the blockchain space in Africa.
Furthermore, the blockchain industry offers a wide range of new innovations, open communities, and jobs opportunities as the blockchain is poised to play an integral role in the future of society. If you are considering a career in technology, you should definitely find out more about cryptocurrency and the blockchain and perhaps find your calling in this new growing technology sector.
Kenya's Financial Institutions Want Blockchain-Based Financial Products Approved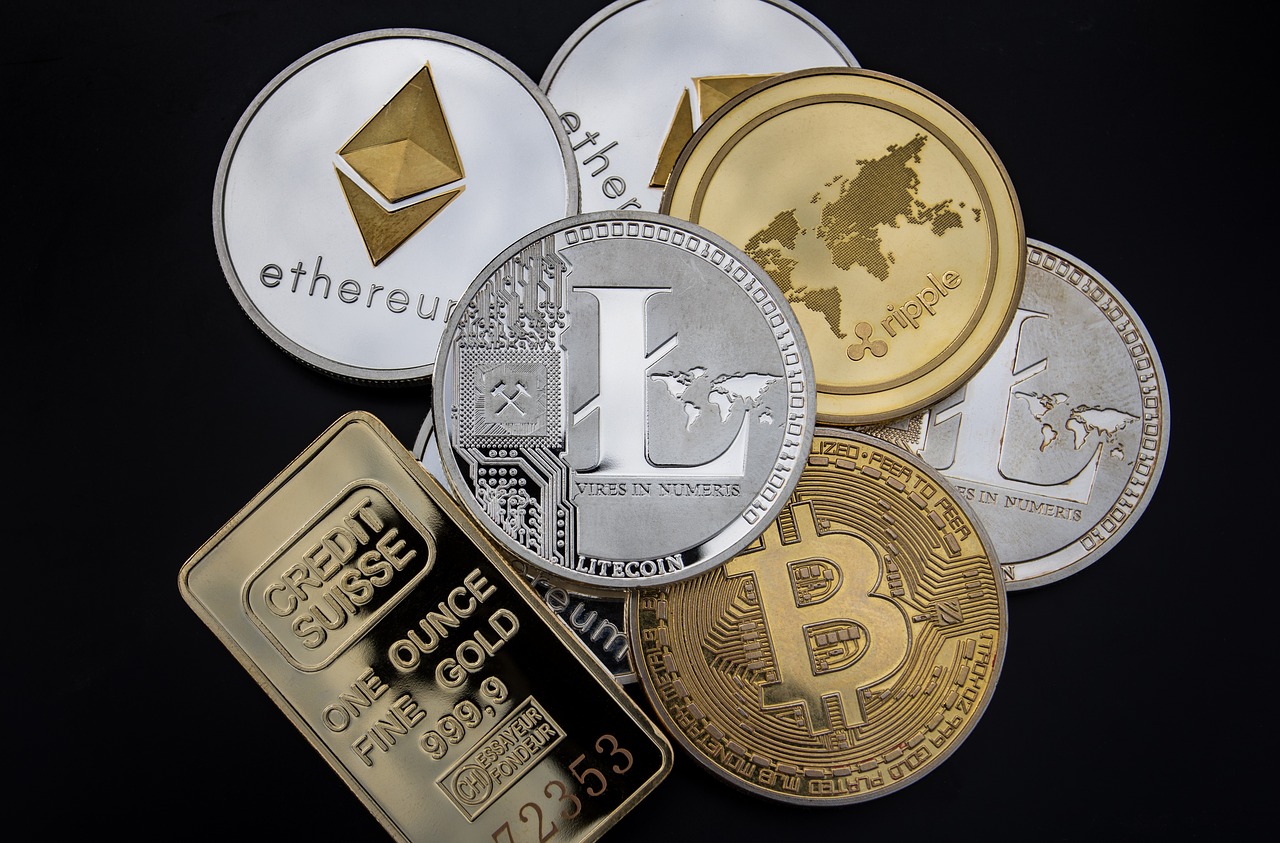 Dr. Patrick Njoroge, the Governor of the Central Bank of Kenya (CBK) revealed that the central bank is receiving several applications from financial institutions in Kenya soliciting the approval and licensing of blockchain-based products and services.
His statement comes at a time when most financial institutions in the country are busy trying to find ways of addressing the disruption caused by blockchain technology. As it stands, both market regulators and key industry players in the financial sector are considering regulations and guidelines for the blockchain, virtual currencies, and online forex trading.
Speaking during a gathering of investment professionals, Dr. Njoroge said: "A number of banks are currently working on products (and services) hinged on blockchain technology and we think that they offer a lot of promise. We are not anti-innovation or anti-cryptocurrency. We support innovation but are concerned about the impact on financial instability and the inherent risks. CBK is working with central banks all over the world to identify the risks and find ways to mitigate them. The weakest link is where problems in our financial system will start."
The blockchain was initially designed as an underlying technology for cryptocurrencies such as bitcoin but has over the years been utilised to help streamline the delivery of products and services in different sectors by governments and corporates.
Alternative Investment Schemes
The move by financial institutions in Kenya to solicit for the approval of blockchain comes two months after Joe Mucheru, Kenya's Cabinet Secretary for ICT announced a blockchain taskforce that was formed to give recommendations on how the government can leverage the blockchain.
Dr. Njoroge went on to say that most online forex trading transactions tend to happen outside the central bank of Kenya's jurisdiction. Last year saw Kenya's Capital Markets Authority issue new regulations meant to curb risks that are linked to online forex and cryptocurrency trading. So far, there only exists one firm in the country that has an online foreign exchange license.
The National Treasury's Director General, Public Investment and Portfolio Management, Esther Koimett, said there is a special interest by the national treasury on issues that affect the financial sector in Kenya and that alternative investment opportunities are progressively becoming crucial in resource mobilisation. She went on to add: "Last year the government launched the M-Akiba Bond as an alternative way for Kenyans to invest in Government Securities. Such alternatives need to be encouraged."
A speech read on behalf of Bernard Ndung'u, the chairman of the Public Sector Accounting Board (PSAB) by Lazarus Kimang, stated: "Due to the ever-changing investment environment, there is a need to improve and continuously enhance the skills of financial analysts employed within government institutions. This will ensure that public sector entities are provided with sound advice on investment alternatives and strategies that derive them maximum returns."
The PSAB chairman went on to share his concerns about other investment schemes that would make people vulnerable to fraud cases as well as the difficulty that financial market players would encounter in assessing different investment opportunities such as bitcoin.
UNICEF Invests in Blockchain-based Early Child Development Startup Amply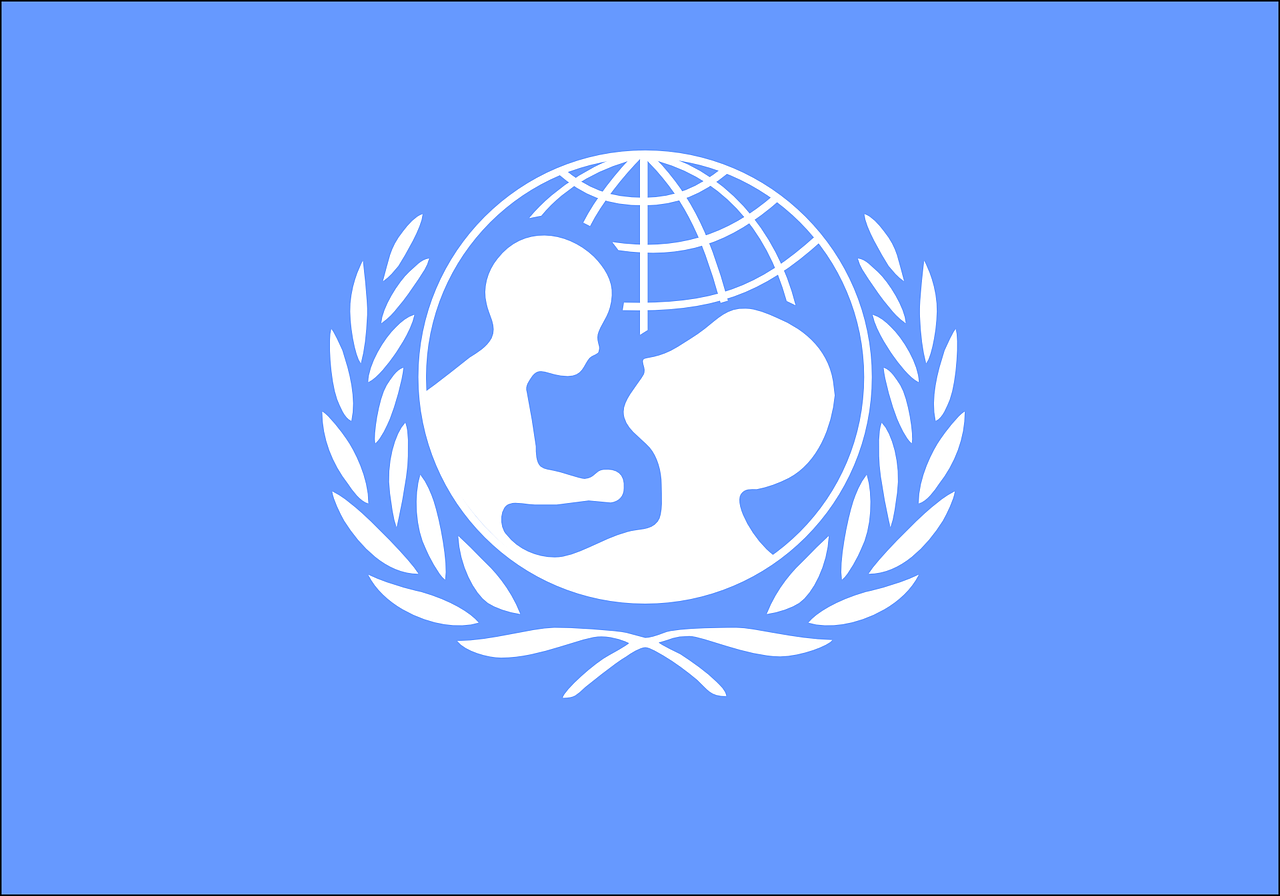 The UNICEF Innovation Fund has announced its first investment into a South African startup called Amply, which leverages blockchain technology to better manage early childhood development services.
Founded on the IXO blockchain protocol, Amply is a UNICEF-backed application that is creating a universal shared ledger for impact data. Early child development (ECD) centers can record and validate pre-school attendance claims. The government of South Africa is then able to exchange these claims with subsidies, which create accountability and makes the funding process more transparent.
Based in Switzerland, the IXO blockchain is a project that is building the needed technology for the impact investment space. Its technology is meant to scale impact measurement as well as allow for the invention of digital assets known as Impact Tokens that are supported by verified impact data.
The Amply Platform
The Amply system enables every child to have a mobile digital identity that verifies their existence, records the history of their education and enables them to receive the benefits that they deserve. Known as the digital identity protocol, the system is already changing the way pre-school children are registered in South Africa.
The system has been built in such a way that it stores the digital identity and personal details of each individual child privately allowing only for the child or their parent to have control. Since the pilot was launched in 2016, about 85 ECD centers have recorded over 61,000 digital attendance, especially in the Western Cape region. Pre-school teachers, through a verifiable claim format, are now able to collect data on attendance through the mobile application developed by Amply, as part of a pilot project. The verifiable claim format is a systematised template that allows for the exchange and use of information across datastores, which helps break down information silos between various stakeholders. The validated attendance claim is then tokenised as a digital asset that a given ECD center can exchange for subsidy grant funding from the government.
According to TechBullion, the digital data captured by Amply has metadata – location, date and time of collection – that has a mathematical proof marking that proves the claim comes from a given origin. This way, the data has a built-in error checking that makes it possible for an external authority to validate the entry without the need to know what is contained in the data. The mathematical proof tied to the metadata is free from any tampering.
In most ECD centers today, teachers are forced to use a paper-based system that cannot be verified. As such, the centers are forced to submit lengthy attendance reports whenever they need to claim subsidies for the services rendered to the Department of Social Development. The government is, therefore, forced to spend a massive amount of time in auditing the attendance reports which makes it a long and expensive process. Besides, stakeholders such as NGOs, ECD centers, the government and other institutions are unable to utilise the information available in the analog reports to come up with comprehensive analytics and program optimisations.
However, with the availability of the global data ledger by Amply, all stakeholders can now have access to crucial information such as where and how the services are being delivered which will help them to plan better and allocate resources. Besides, the data ledger has brought about increased trust in the funding ecosystem which has resulted in increased funding for needy children while saving the administration money and time.
While education is the main focus for Amply at the moment, there is excitement for potential applications that will tackle access to government subsidies, healthcare, food and other goods and services sector. Data collected via Amply has the potential to help improve the consistency and quality of services that South Africans receive. And for Amply, it is just the beginning as they are looking to expand to more schools in the country to help the more than 3.5 million children that are currently not receiving pre-school education.
BlockCerts Targets Africa Through New Blockchain Strategic Alliance in Mauritius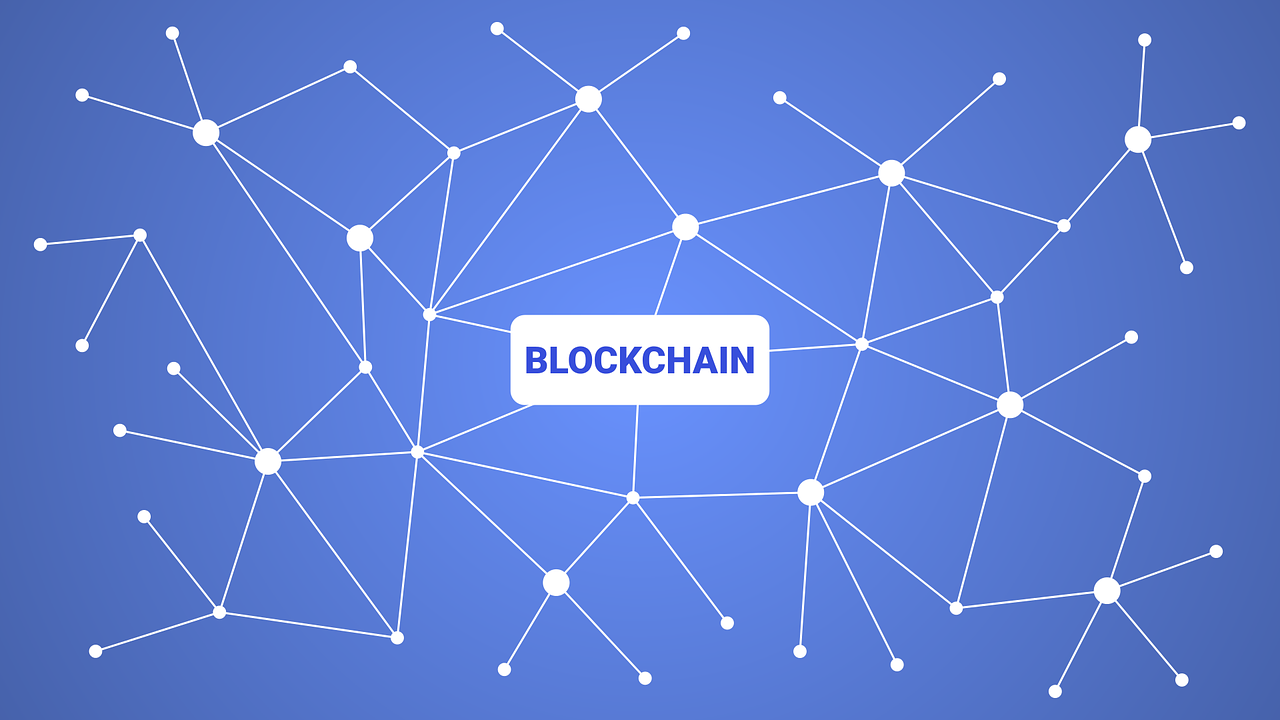 BlockCerts has announced the formation of a Blockchain Strategic Alliance in Mauritius to target the African market.
BlockCerts, a private blockchain platform developed by Seattle-based Finaeos, will be promoting blockchain initiatives in Africa in partnership with Rogers Capital, the fintech arm of the Mauritius-based Rogers Group.
Timothy Vasko, founder and chief architect of BlockCerts, said in a press release: "This is an exciting step for BlockCerts. Through our operations in Mauritius and working with the team of Rogers Capital, we will be bringing new blockchain innovation and infrastructure functions, to generate new opportunities for growth, inclusion, and advantage to the African population businesses, and governments as blockchain evolves to serve the combined population 1.3 billion people."
According to the World Bank, Mauritius is the easiest place to do business in Africa while the African Development Bank has rated the Island as the most competitive on the continent. The country is also aiming to become the new Singapore by becoming an investment and trade hub for global investors wishing to set up their operations in Africa.
Mauritius also showed its determination in becoming a trade hub when it joined 43 other African nations in signing the African Continental Free Trade Area (AfCFTA) signed in March 2018.
"We are excited to begin operations with Rogers Capital, as the market potential for building blockchain infrastructure is massive when considering the 2.5 billion people who are seeking new inclusion and opportunity in [the] supply chain, payments, and fintech, which can all be served on the BlockCerts blockchain," Vasko stated.
Vasko also said BlockCerts' sister companies have been incorporated and operating successfully in India as technology providers for five years. The company has now expanded to Africa where it will provide the continent with technology platforms from its operations in Mauritius.
"This area is committed to becoming a world force, improving the lives of millions, and enhancing trade and transparency through blockchain. We couldn't [be] more excited to bring BlockCerts forward with our partners from Mauritius," he added.
"We are very pleased to have the involvement of BlockCerts with Rogers Capital in bringing blockchain to our Corporate, Technology and Financial services – while we continue on the path to pursue new opportunities. […] Blockchain is the next big wave that will propel the world stage forward. We are committed at Rogers Capital, to be a leader at the head of the surf with BlockCerts to power our blockchain initiatives," said Rogers Capital CEO Kabir Ruhee.