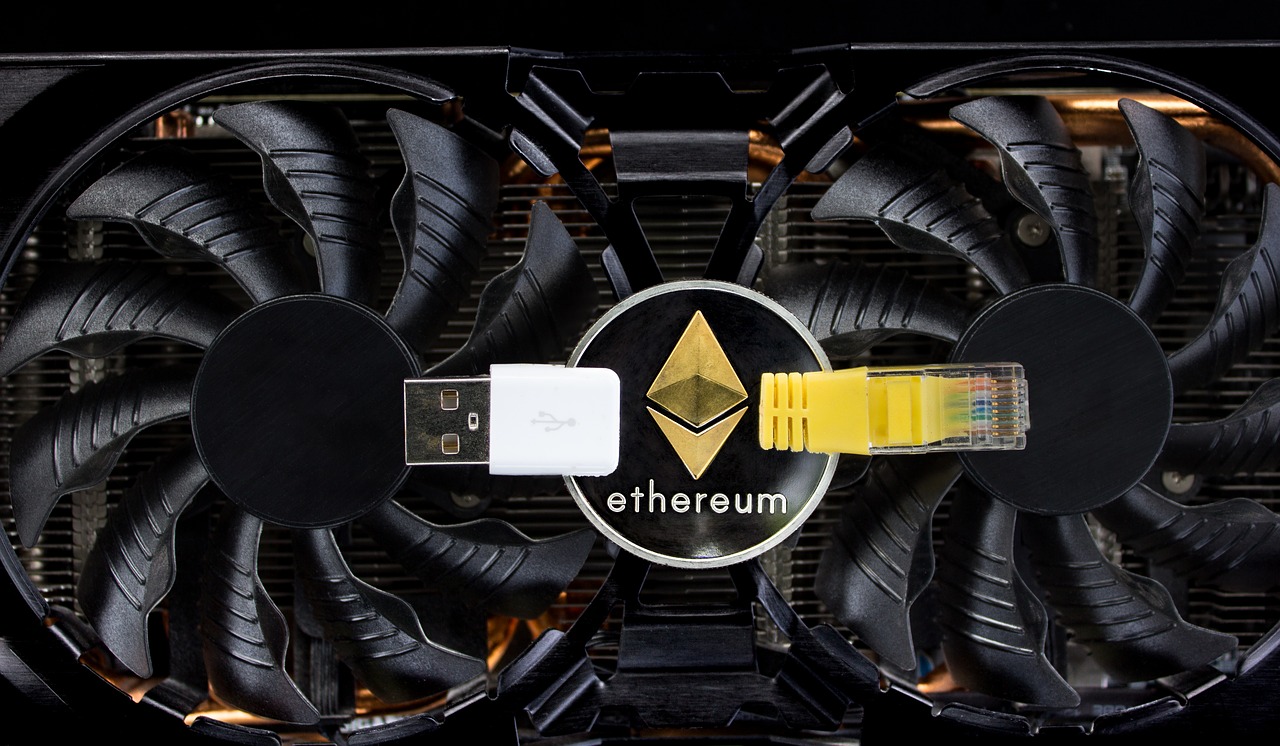 A decentralised app, also known as a distributed app or DApp, is an open-source application running its backend code on a blockchain, which requires no middleman to function or manage user information.
In other words, DApps can pave the way towards a more decentralised economy as running these type of applications requires no central authority to run.
The Main Categories of DApps
Fully anonymous DApps: These DApps enable the participants to remain anonymous. Additionally, interactions happen instantly and automatically. BitTorrent, for example, is a peer-to-peer transfer protocol that uses this technology.
Reputation-based DApps: This is an ecosystem where nodes are monitored and maintain status inside the applications. Trust is very important in reputation-based DApps. However, trust cannot be monetised or transferred.
The Different Types of Decentralised Applications
The Ethereum whitepaper divides decentralised applications into three types:
Financial applications that help users to manage and enter into contracts: This app is used by a user who wants to exchange ether to agree on a contract with another user. These users use the network of distributed computer nodes to enable the dispensation of this data.
Semi-financial applications that mix money with data from outside the blockchain: For instance, a crop insurance app that depends on external weather information. Such apps depend on oracles to transmit updated information from the outside world.
Other applications: These are non-financial apps used in decentralised governance and online voting, for example.
Decentralised apps offer a lot of room for innovation and the future will likely see a wide variety of DApps being created, much to the benefit of a more decentralised economy.
CryptoKitties
Probably the most successful DApp to date is the online virtual cats collection game CryptoKitties. It allows players to purchase new collectible digital kittens that can then bread with one another to create new "cryptokitties", which can then be sold on to other collectors. The currency of the game is Ethereum's ether and the platform is entirely decentralised. That means now that it is up and running, its creators have no control over actions within the game anymore.
While a virtual cat collecting game may seem like a silly idea for a type of application that holds so much potential power for the future digital economy, it acts as a functioning use case for the further development of DApps and as a small step in the right direction for a decentralised economy where they are no central authorities making decisions for others.
7 Tips for a Startup Broker: "Starting a Brokerage is easy, running one is not!"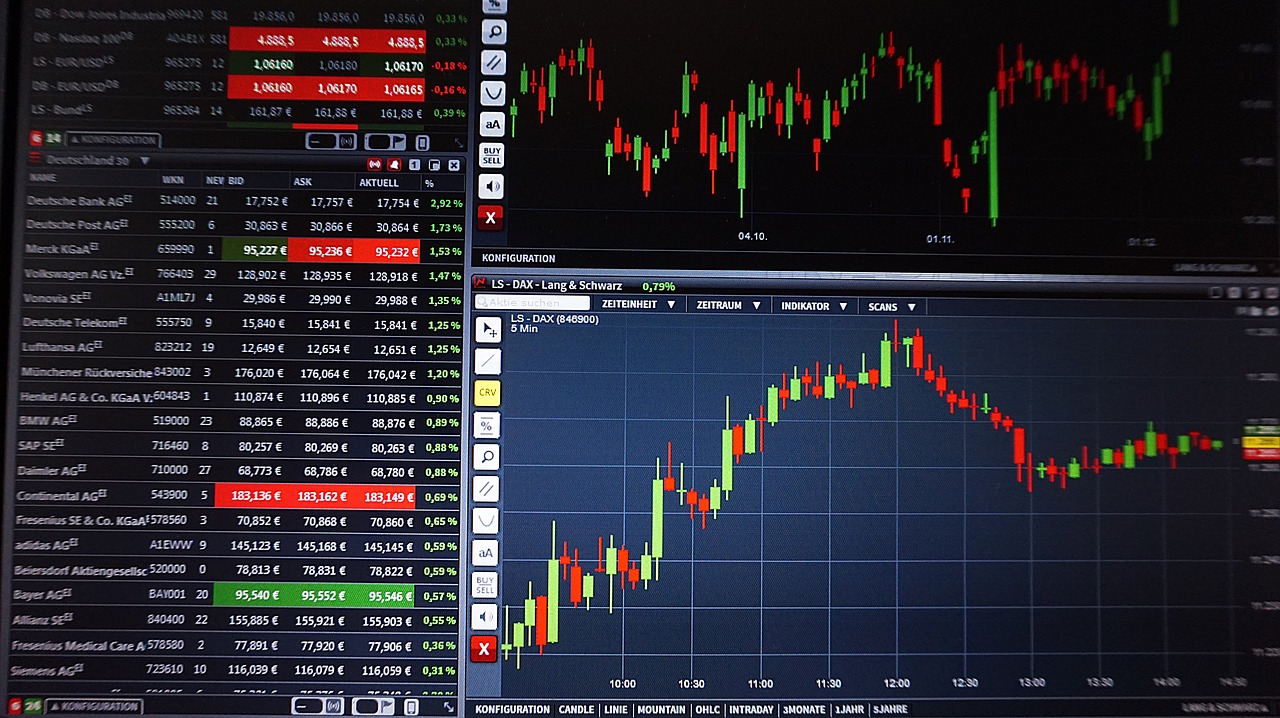 Like any other business, Online Brokerage has particularities which are not obvious at the beginning of the journey. In this article, I will draw your attention to some common pitfalls and save those intending to start a brokerage some money, time and nerves by shedding light on the challenges ahead of you.
0. Test Your Assumptions.
I marked this point as 'Zero' on purpose to highlight it's importance as a foundation.
When we decide to start a business we are driven by our intuition and past experiences. What we are reluctant to acknowledge is just how much we are driven by emotions instead of calculations. I'm not here to discredit Intuition or 'Gut Feeling' as we call it. As a matter of fact, most of the successful entrepreneurs are known for being visionaries i.e. people with extraordinary intuition.
As Albert Einstein once said 'The intuitive mind is a sacred gift and the rational mind is a faithful servant. We have created a society that honours the servant and has forgotten the gift.' My interpretation of this genius thought is simple – trust your gut, yet verify assumptions with data. In practice, this means if you truly believe in your business idea, don't let critics crash it because they are just as subjective as you are, instead find a way to test and validate it.
Test your MVP (Minimal Viable Product). You can test your idea without incurring large expenses e.g. build a prototype of your business and test it on the group of people you know and also strangers. Many providers will be willing to give you a functional demo platform for you to run tests.
1. Legal setup
When approaching legal setup of your brokerage firm the main question is whether or not your country has relevant regulations for Online CFD Brokerage firms. If so, you must obtain the right type of license to run the business. Be prepared for a lengthy process and long hours billed by the lawyers. My recommendation here would be to go along with advisors with good track record.
On the other hand, not many jurisdictions have legislation in place to govern CFD Brokerage industry. In those jurisdictions, you might be treated as any other online business/merchant. This saves you expenses on lawyers and consultants, and also removes statutory obligation to maintain minimal level of capital requirements. This obviously frees up a lot of cash to be utilised for the growth of your business. Nonetheless, even if you are not obliged to maintain minimal capital levels, I strongly recommend implementing similar rule as an internal policy.
Lastly on legal setup, if you are considering onshore vs offshore setups (run a business from a local company or use an offshore one e.g. Vanuatu, St. Vincent and Grenadines, BVI etc.) you need to thoroughly investigate if you would be able to find a reliable banking partner to service your offshore company. Nine times out of ten I would advise doing business onshore, as it inspires trust and eases transactional friction.
2. Human Resources
We regularly fall into a pitfall of doing business with people we already know well, friends and even relatives. Even though we might have an advantage of an established trust, this doesn't mean these people are right for the business and will be able to drive it to success.
PARTNERS. At the primary stage when you are thinking about starting up with a partner make sure your skillsets complement each other. Also, understand whether or not your goals match e.g. if you are building your dream project and your partner is only after a 'quick buck', such partnership might collapse bringing more damage than good.
EMPLOYEES. My conviction is that the first person hired in the company should be a professional HR manager (even if part-time). By doing so you will eventually save yourself a lot of time and money by getting the right people from the very beginning. The right people will identify issues and find solutions before they even become a problem.
MENTORS. Finding a few aspirational mentors can be very powerful to stimulate your vision. While experts within an industry can give an in-depth insight on specific matters, I'd also recommend 'getting outside the box' and reaching out to people from other domains. My personal example is Buroka's Freemium pricing model inspired by Spotify. The idea is that the basic service should be available to clients without high thresholds like a Setup Fee.
INVESTORS. Lastly, I am counting investors in HR section because at a startup stage you will most likely deal with an individual 'angel' investor who will support you. It's crucially important that your 'angel' fully understands your plans and shares the vision. The 3 most important aspects here are:
(1.) Share the same long-term vision for the project and ensure understanding that patience is part of the process;
(2.) Create effective control and reporting mechanisms for your 'angel';
(3.) Be very clear and upfront about the total budget for the project and have funds locked down and available to you at all times.
Lack of either one of the above will hurt your business at some point, be it 'angel' wanting to see ROI (return on investment) prematurely or failing to deliver investment on time.
3. Banks and Payment Processors
Banks are notoriously bureaucratic institutions and the best guide to navigating you throughout layers and layers of red tape is your bank account manager. Make sure your business has a human face – meet and introduce yourself to your bank. Do not try to conceal or 'sugarcoat' your true business activity, the bank will find out eventually (after the very first transaction most likely) and then if you were not honest there's no way to restore the relationship.
Apply certain amount of rigour to your accounts' structure. I do recommend to operate a system of Segregated Accounts for clients' funds even if you are not required to do so by your supervision authority.
On this, just a couple of basic rules which apply by definition to STP brokers and I strongly recommend all Market Makers (B-Book Brokers) should apply too:
(1.) Have a designated Client Funds Account.
(2.) Reconcile Weekly. This means to calculate the P&L and transfer profits into your Company Account.
(3.) Just like with personal savings – Save Up for tough times. In a B-Book model specifically, a broker has to maintain certain minimal capital to satisfy potential P&L drawdowns.
In case with a PSP (Payment Solution Provider) just like with banks I'd recommend using local licensed payment processors. They would normally have lesser fees than large international processors and you'd find them more responsive to your needs especially at the start of the business when you cannot boast large turnover on your accounts.
4. Technology
Using IT world jargon 'Define your MVP', where MVP stands for Minimal Viable Product. This presupposes construction of a logical framework of your technology at the most basic level that would allow you to start doing business ASAP. Of course our natural instinct is to 'roll out' the best version of our product/service to the market, however, the reality is counter-intuitive. You wouldn't know exactly what your customers truly want unless you start testing and getting feedback from them. The core idea here is to start with a basic offering and once you have few clients on-board to start iterating and improving your business avoiding huge upfront costs and time wastes.
Once your MVP is defined you need to carefully scan the market and find the best Technolgy partners for your business model. There are countless great solutions but the reality is that you wouldn't be able to afford them and most importantly you might not even need them upfront. Compare offers from providers with in-depth expertise and good customer support.
Own your domain and hosting. These are important assets which must be strictly in your possession. Do backups for everything. In internet business loss of data equals loss of business.
5. Managerial accounting
Know your budget. Whether you finance your project with your own means or attract investor capital, it is critically important to understand your present and future budgets to set up and sustain the project. I would strongly recommend avoiding the situation where you will be relying on a promise of financial commitment instead of funds being available upfront. Absolutely the last thing you'd want to happen is your investor to pull out of the project halfway leaving you with prospects of failure and potential liabilities.
Be pessimistic in your revenues calculation. It never goes smoothly in the beginning, you'll be making mistakes and winning the first clients will be a mission. Pace yourself for a marathon, not the sprint and try to be as lean as possible financially. Build a cash flow which would be tailored to reinvest most of the profits back in the business development, marketing, and customer support.
6. Marketing
A cliche saying 'Think outside the box' fits perfectly here. A startup project has no chance of competing for online clicks with the giants of the industry with deep pockets. My strongest advice here would be – think locally, be the best for a specific audience of clients in your target region to start with. Don't worry about the rest of the world – become the best where it matters.
Part of thinking differently will push you to consider unorthodox marketing channels. Whilst building my first online business in Africa I discovered that the traditional Google and Facebook campaigns were not nearly as effective as communicating with the target audience via radio.
Get personally involved and build your business around your personal brand. Clients always want to know who is behind the business. A founder practicing transparency and integrity in his or her business will boost the customer confidence. Strong business oriented Social Media profiles are an absolute must for a founder.
Start off by carefully crafting your LinkedIn and Facebook profiles and move forward to building a solid online reputation in general. Hypothetically, if Elon Musk were to set up a brokerage firm, it would not struggle with customer acquisition simply because of the solid reputation of the founder. As the old saying goes 'people buy from people'.
7. Customer Care
Focus on speed of deposits and withdrawals. This tip is worth an 'ounce of gold'. Customers will judge you primarily by the way you handle their money. Make sure these two operations are pitch-perfect beyond all else.
Without an understanding of financial markets, online trading may be akin to gambling. This is bad because it doesn't create a bond of continuous interest and engagement. To be successful a broker must educate their customers and navigate their journey – teach them about risk management and market patterns, show opportunities and warn about the pitfalls. Most of our successful startup clients are educators and trainers who have customers' best interest in mind.
The End
I have covered a few essentials in this article. Obviously, there's plenty more you will discover along the way. I am happy to become a mentor to a serious and passionate entrepreneur and share my knowledge and experiences.
This article was contributed by Artem Trofymenko, Founder of Buroka Group. 
6 Things You Need to Consider Before Starting or Investing in an ICO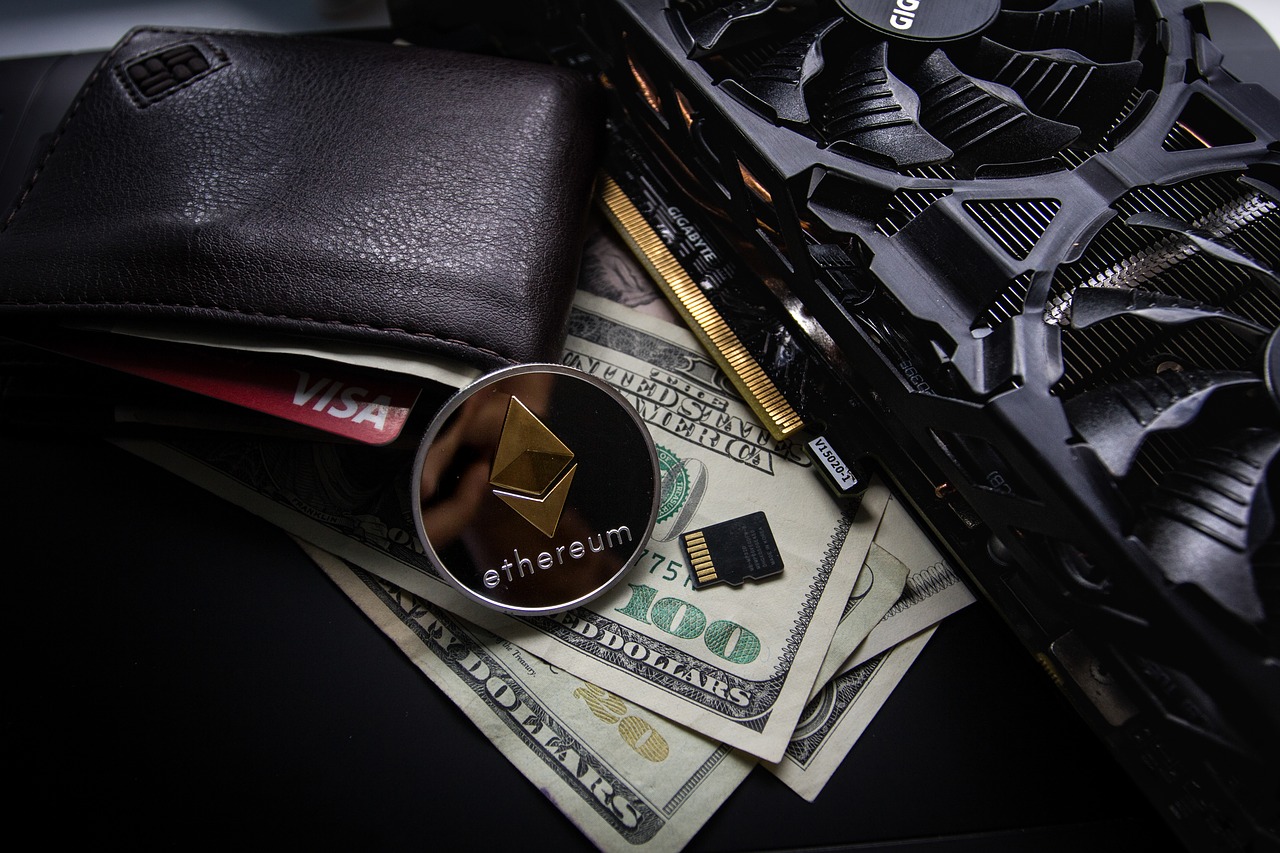 1. Build a good team
Surround yourself with an awesome team!
Think technology experts, marketers and investors. Having experienced and relevant industry professionals working behind the scenes will add credibility to your ICO and product.
A lot of startups make the mistake of not hiring the right people in the first place. It's so important to have a team who understands your goals and knows how to leverage your varying skill sets to build and offer a value-added product to your target market.
2. Have a clear vision and product roadmap
Developing a clear vision and product roadmap to sustain and achieve that vision is one of the most important things you should do before starting an ICO or investing in one. Ask yourself, what am I trying to achieve here? How am I developing a blueprint for the future?
To answer those questions properly, there are two things you should do:
Create a watertight whitepaper introducing your product, and explaining your approach, the problems it's going to solve, how it's going to do it and your business development plan in as concise a manner as possible. Go beyond the typical whitepaper and be able to show something more to people. That in itself brings a lot of value to startups.

Develop a product roadmap with clearly defined and realistic goals and timeframes. 
3. Adopt the right technology
Once you know what your vision is, the next step is to think which technology are you going to use to actually fulfill the problems that you are making with your product. Ask yourself, which blockchain should you use? Should you use more than one blockchain? Or should you build your own?
Next, decide on the token design and economics you want to use. This is important because it is part of your product. You have to think, what does my product do? Who is the user of my product? This is one of the core parts of the product so it's important to really think about the token economics and design.
4. Decide on your distribution strategy  
A good distribution strategy cannot be underestimated, so begin with the end in mind. Ask yourself, how will you acquire new customers and keep existing ones? On the blockchain, distribution has taken on a new dynamism and become extremely competitive, so how will you market your products or services effectively?
5. Conduct due diligence
Dot the i's, cross the t's and develop a due diligence process. Like any business venture, before starting an ICO you must meet certain requirements. Find out what taxes you have to pay, when you must pay them and what regulations exist in the country you are based in. Plan your ICO along with the local tax authorities to provide legal certainty and enable more reliable planning.
Deciding on your ICO's terms and conditions is also worth doing early on.
6. Look at your investors
Be selective with who your investors are. Every single person who is investing in your company should genuinely believe in what it is that you do and have values that align with yours. Leverage the community that are investing in you and learn as much as possible from them. Remember, it's important that your ICOs obtain smart as well as connected capital and not just any capital.
This article was contributed by Gabriele Giancola, co-founder and CEO of blockchain-powered loyalty ecosystem qiibee. 
Is Bitcoin Halal? What Islamic Scholars Around the World Are Saying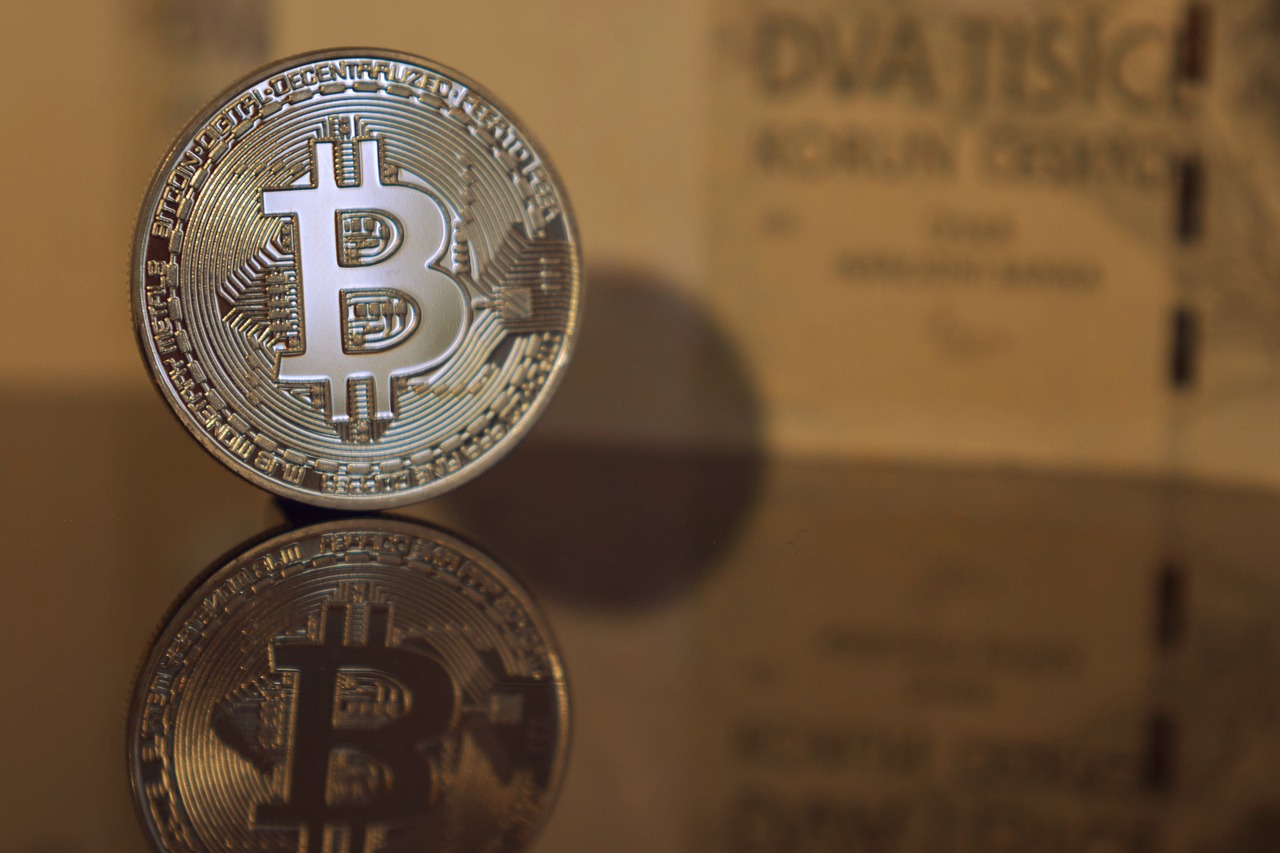 Islam is not only the world's second-largest religion but also fastest growing religion globally. Today, there are more than 1.6 billion Muslims in the world. Islam is also one of the religions where financial systems have clear guidelines based on religious principles. With the soaring adoption of bitcoin in markets such as the Middle East, which is a predominantly Muslim region, the question on whether bitcoin is acceptable in the Islamic religion has given rise to the debate on whether bitcoin is halal or not.
Currency in Islam
Islam is one of the few religions where Muslims believe that the religion is a complete code for life. This means that the followers look up and live their lives according to the Sharia law.
According to Teaching Tolerance, Sharia – which is an Arabic word – means "the way" or the path to water". The Sharia law is based on the Quran – Islam's holy book – as well as the life of Prophet Mohammed. It encompasses laws on how Muslims can practice Islam ensuring that people are treated justly, that financial systems are fair, and has laws on marriage, inheritance, punishment, and divorce.
Sharia law, therefore, has various rules regarding what a currency is. In trying to understand whether bitcoin should be considered halal by Muslims, it is important to first understand how currency is viewed in the Islam religion. For a currency to be acceptable in Islam, it must have intrinsic value – this is the value or worth that something has – and should be difficult to get. Additionally, according to Muslim scholars, currency or money, is defined as a means of use in the purchase of an object of sale. For instance, gold and silver in Islam are considered as halal as they were used historically as legal tender in the form of gold Dinar and silver Dirham.
Islam also requires that a currency should not be linked to any debt. That is because the religion believes money should be used as a means of exchange and not as a product. To this extent, bitcoin can be viewed as a currency as it is used as a means to pay for goods in different countries with various people earning their salaries in the form of bitcoin.
The Islamic banking principles also forbid the acceptance of interest of any kind. While charging interest benefits the lender, it does not do the same for the borrower and is thus not halal. Currencies should not be affected by inflation and should have a stable market price. Furthermore, a currency according to the Sharia law should have proof of existence and be tangible.
Islamic View on Bitcoin
While bitcoin's existence can be proven, the digital currency is not tangible like other currencies such as the dollar or Euro. However, there are certain similarities between bitcoin with gold and silver. They are all mined, the supply and demand dictate its value, they can both be used as currencies on their own and are also scarce.
Still, for a currency to be considered halal in Islam, it needs to be acceptable by a considerable number of people in any given community or demography which is not the case (yet) for decentralised digital currencies. In Islam, the fuqaha (body of scholars), define people living in a community as government. With this view, cryptocurrencies differ in their qualifications for the stature as most governments in different countries are not accepting bitcoin as a legal tender. A good example is in countries such as Kenya, Uganda, Zimbabwe and other African nations, where investing in cryptocurrencies has been warned against but citizens still invest in them.
Most people view bitcoin as a form of money. When people think of spending bitcoin, investing or trading in it, they are usually doing so to make money. This was evident in the last year when the digital currency went mainstream and the prices soared to an all-time high of $20,000 before dropping to a low of $6,000 earlier this year. To this extent, the volatile nature of bitcoin also has some level of speculation. In this sense, bitcoin has some elements of gharar (risk) and Qimar (speculation) which contradicts the Sharia law.
As mentioned, the Sharia law also teaches about the fairness of financial systems. Most Islamic scholars and jurists agree on the fact that bitcoin is blockchain-based which prevents any level of exploitation or unfairness. To this extent, the digital currency is permissible in Islamic. However, the same scholars believe that bitcoin can be manipulated in closed circles as there have been allegations of multiple market manipulations and bitcoin exchanges faking the trading volume in the past year. In this aspect, some scholars view bitcoin as haram.
Fintech Based on Sharia Law
When it comes to banking and finance, Muslims unlike other religions, have interesting needs since the Sharia law has guidelines on financial systems. As such, acceptance of any interest is considered illegal in the Islamic religion as well as investing in the alcohol, tobacco, pornography, pork, and sex industries. An increased interest in Islamic Banking has led to the first ever discussion on Islamic banking by the executive board of the International Monetary Fund. This growing demand has led to the use of blockchain technology by various entrepreneurs to meet the needs of the Islamic banking.
One such company is Blossom Finance, an Indonesian fintech startup that was established to provide microfinance services to small businesses and Muslim entrepreneurs. The Fintech startup collects capital from different investors globally using the cost-saving bitcoin transactions and provides the funds to microfinance units for different investments. After a 12-month period, the company issues the profit made back to the investors. Blossom Finance clearly demonstrates how blockchain transactions and bitcoin obey the Sharia law. How so? It is because the company does not get or distribute interest and it ensures that the microfinance institutions getting funded do not invest in haram businesses. The business model is also built on Mudharaba (risk-sharing) which is permissible according to the Sharia law.
Moreover, with bitcoin, the transactions are transparent and are recorded on the blockchain, which is open to anyone for scrutiny. In this regard, Matthew J. Martin, Founder and CEO of Blossom Finance said, "Bitcoin guarantees that the money invested into small Islamic businesses is not done on margin, and that its existence as a real asset is publicly verifiable using the blockchain. Bitcoin ensures ownership of underlying assets with 100% mathematical certainty."
And Blossom Finance is not the only fintech company to offer solutions in Islamic countries. Goldmoney Inc, a company based in Toronto, implemented the halal gold standard and got certified as Sharia-compliant for its gold-based financial product. This puts the company on the list of Islamic finance institutions that are utilising the blockchain for Islamic finance transactions.
In order to gain access to millions of Muslim clients in Malaysia, HelloGold introduced an online platform that is both blockchain-based and Sharia-compliant to enable customers to make direct transactions while incurring low costs for gold trading.
Is Bitcoin Halal?
This is one question where Muslim scholars have differing opinions. While some scholars view it as halal, some see it as haram. The latter make their argument based on the fact that its price volatility makes it a speculative currency, hence not compliant with Sharia law. Also, in Islam, a currency has to be tangible which is not the case with bitcoin or any other digital currency for that matter. On this point, another group of scholars argues that although money is tangible, its paper is worth close to nothing and is prone to damage, theft, illegal duplication, and loss. This is not the case with bitcoin.
In that regard, they see bitcoin as having proper value compared to money. Moreover, fiat currency is debt-based as most of the money in circulation is on loan which earns interest. Unlike fiat currency, bitcoin is asset-based making it abide by the Islamic finance principles. To this extent, most scholars believe that cryptocurrencies such as bitcoin are actually more halal than fiat currency.
The above argument shows the differing takes that scholars have concerning the halal nature of bitcoin. With these differing views from Muslim scholars, it is hard to decide whether bitcoin is indeed halal or haram. And while there are differing views, some Muslim scholars have only warned their Muslim counterparts to be wary of the digital currency due to its price volatility but have not declared it as impermissible according to Islam. Although there is still an ongoing debate on this, Muslims who want to invest in bitcoin or any other digital currency for that matter should look at the risks involved and tread carefully before making any investments. As digital currencies continue to soar in demand, it remains to be seen on whether Muslim scholars will eventually reach a consensus on the halal nature of bitcoin.