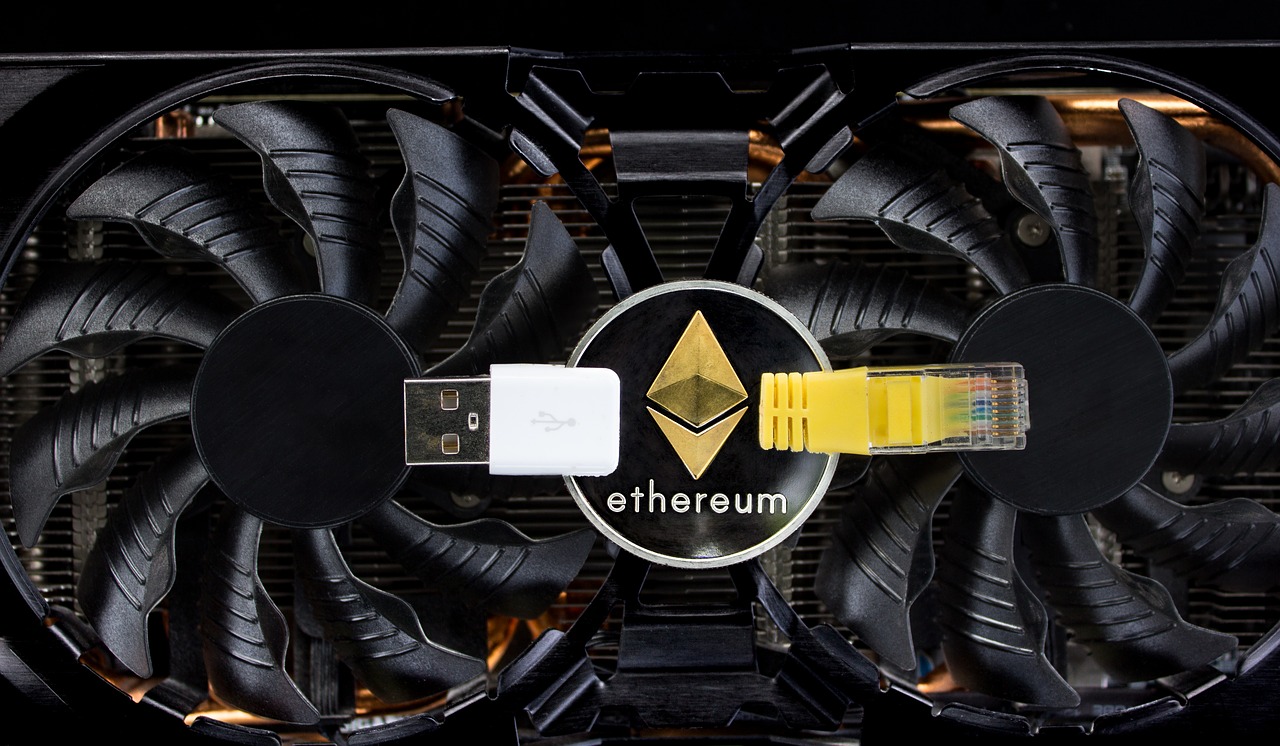 A decentralised app, also known as a distributed app or DApp, is an open-source application running its backend code on a blockchain, which requires no middleman to function or manage user information.
In other words, DApps can pave the way towards a more decentralised economy as running these type of applications requires no central authority to run.
The Main Categories of DApps
Fully anonymous DApps: These DApps enable the participants to remain anonymous. Additionally, interactions happen instantly and automatically. BitTorrent, for example, is a peer-to-peer transfer protocol that uses this technology.
Reputation-based DApps: This is an ecosystem where nodes are monitored and maintain status inside the applications. Trust is very important in reputation-based DApps. However, trust cannot be monetised or transferred.
The Different Types of Decentralised Applications
The Ethereum whitepaper divides decentralised applications into three types:
Financial applications that help users to manage and enter into contracts: This app is used by a user who wants to exchange ether to agree on a contract with another user. These users use the network of distributed computer nodes to enable the dispensation of this data.
Semi-financial applications that mix money with data from outside the blockchain: For instance, a crop insurance app that depends on external weather information. Such apps depend on oracles to transmit updated information from the outside world.
Other applications: These are non-financial apps used in decentralised governance and online voting, for example.
Decentralised apps offer a lot of room for innovation and the future will likely see a wide variety of DApps being created, much to the benefit of a more decentralised economy.
CryptoKitties
Probably the most successful DApp to date is the online virtual cats collection game CryptoKitties. It allows players to purchase new collectible digital kittens that can then bread with one another to create new "cryptokitties", which can then be sold on to other collectors. The currency of the game is Ethereum's ether and the platform is entirely decentralised. That means now that it is up and running, its creators have no control over actions within the game anymore.
While a virtual cat collecting game may seem like a silly idea for a type of application that holds so much potential power for the future digital economy, it acts as a functioning use case for the further development of DApps and as a small step in the right direction for a decentralised economy where they are no central authorities making decisions for others.
Is Bitcoin Halal? What Islamic Scholars Around the World Are Saying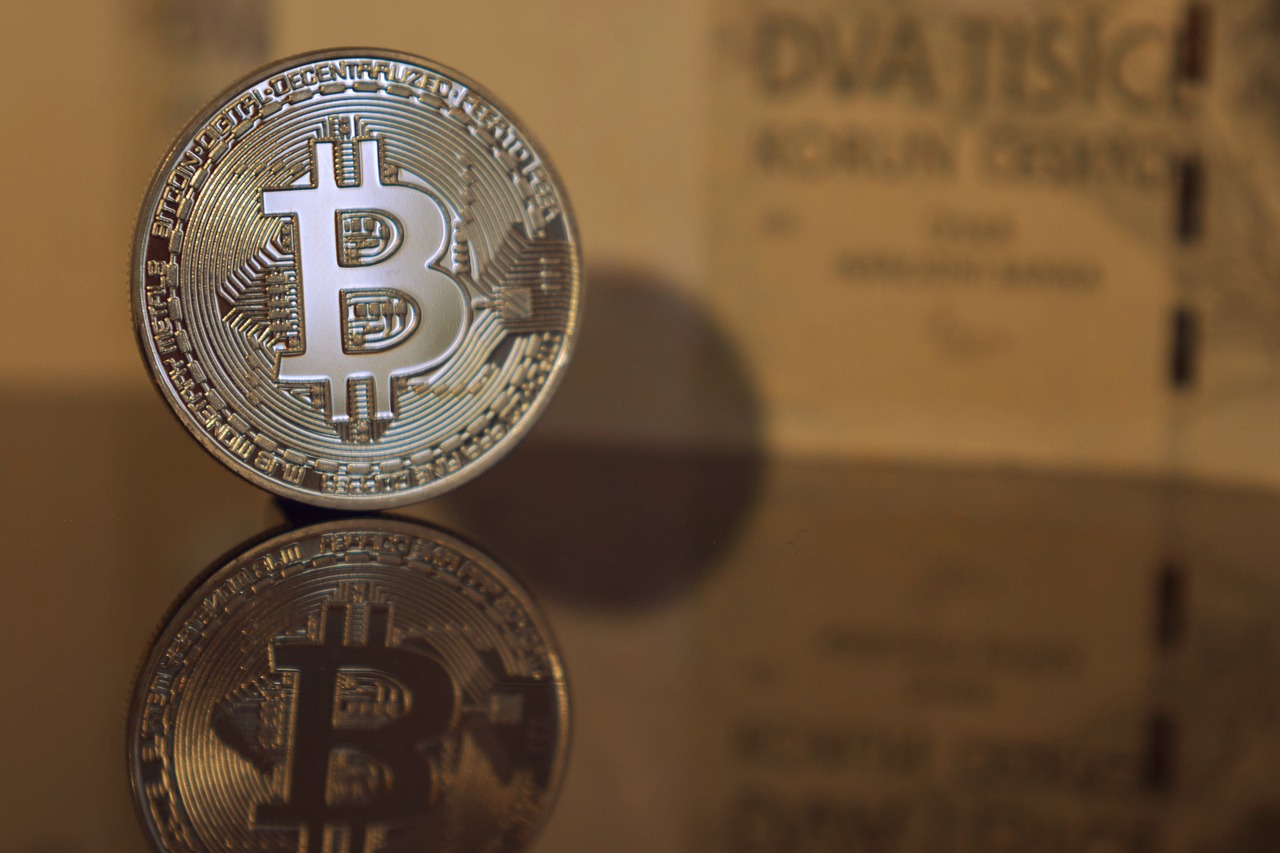 Islam is not only the world's second-largest religion but also fastest growing religion globally. Today, there are more than 1.6 billion Muslims in the world. Islam is also one of the religions where financial systems have clear guidelines based on religious principles. With the soaring adoption of bitcoin in markets such as the Middle East, which is a predominantly Muslim region, the question on whether bitcoin is acceptable in the Islamic religion has given rise to the debate on whether bitcoin is halal or not.
Currency in Islam
Islam is one of the few religions where Muslims believe that the religion is a complete code for life. This means that the followers look up and live their lives according to the Sharia law.
According to Teaching Tolerance, Sharia – which is an Arabic word – means "the way" or the path to water". The Sharia law is based on the Quran – Islam's holy book – as well as the life of Prophet Mohammed. It encompasses laws on how Muslims can practice Islam ensuring that people are treated justly, that financial systems are fair, and has laws on marriage, inheritance, punishment, and divorce.
Sharia law, therefore, has various rules regarding what a currency is. In trying to understand whether bitcoin should be considered halal by Muslims, it is important to first understand how currency is viewed in the Islam religion. For a currency to be acceptable in Islam, it must have intrinsic value – this is the value or worth that something has – and should be difficult to get. Additionally, according to Muslim scholars, currency or money, is defined as a means of use in the purchase of an object of sale. For instance, gold and silver in Islam are considered as halal as they were used historically as legal tender in the form of gold Dinar and silver Dirham.
Islam also requires that a currency should not be linked to any debt. That is because the religion believes money should be used as a means of exchange and not as a product. To this extent, bitcoin can be viewed as a currency as it is used as a means to pay for goods in different countries with various people earning their salaries in the form of bitcoin.
The Islamic banking principles also forbid the acceptance of interest of any kind. While charging interest benefits the lender, it does not do the same for the borrower and is thus not halal. Currencies should not be affected by inflation and should have a stable market price. Furthermore, a currency according to the Sharia law should have proof of existence and be tangible.
Islamic View on Bitcoin
While bitcoin's existence can be proven, the digital currency is not tangible like other currencies such as the dollar or Euro. However, there are certain similarities between bitcoin with gold and silver. They are all mined, the supply and demand dictate its value, they can both be used as currencies on their own and are also scarce.
Still, for a currency to be considered halal in Islam, it needs to be acceptable by a considerable number of people in any given community or demography which is not the case (yet) for decentralised digital currencies. In Islam, the fuqaha (body of scholars), define people living in a community as government. With this view, cryptocurrencies differ in their qualifications for the stature as most governments in different countries are not accepting bitcoin as a legal tender. A good example is in countries such as Kenya, Uganda, Zimbabwe and other African nations, where investing in cryptocurrencies has been warned against but citizens still invest in them.
Most people view bitcoin as a form of money. When people think of spending bitcoin, investing or trading in it, they are usually doing so to make money. This was evident in the last year when the digital currency went mainstream and the prices soared to an all-time high of $20,000 before dropping to a low of $6,000 earlier this year. To this extent, the volatile nature of bitcoin also has some level of speculation. In this sense, bitcoin has some elements of gharar (risk) and Qimar (speculation) which contradicts the Sharia law.
As mentioned, the Sharia law also teaches about the fairness of financial systems. Most Islamic scholars and jurists agree on the fact that bitcoin is blockchain-based which prevents any level of exploitation or unfairness. To this extent, the digital currency is permissible in Islamic. However, the same scholars believe that bitcoin can be manipulated in closed circles as there have been allegations of multiple market manipulations and bitcoin exchanges faking the trading volume in the past year. In this aspect, some scholars view bitcoin as haram.
Fintech Based on Sharia Law
When it comes to banking and finance, Muslims unlike other religions, have interesting needs since the Sharia law has guidelines on financial systems. As such, acceptance of any interest is considered illegal in the Islamic religion as well as investing in the alcohol, tobacco, pornography, pork, and sex industries. An increased interest in Islamic Banking has led to the first ever discussion on Islamic banking by the executive board of the International Monetary Fund. This growing demand has led to the use of blockchain technology by various entrepreneurs to meet the needs of the Islamic banking.
One such company is Blossom Finance, an Indonesian fintech startup that was established to provide microfinance services to small businesses and Muslim entrepreneurs. The Fintech startup collects capital from different investors globally using the cost-saving bitcoin transactions and provides the funds to microfinance units for different investments. After a 12-month period, the company issues the profit made back to the investors. Blossom Finance clearly demonstrates how blockchain transactions and bitcoin obey the Sharia law. How so? It is because the company does not get or distribute interest and it ensures that the microfinance institutions getting funded do not invest in haram businesses. The business model is also built on Mudharaba (risk-sharing) which is permissible according to the Sharia law.
Moreover, with bitcoin, the transactions are transparent and are recorded on the blockchain, which is open to anyone for scrutiny. In this regard, Matthew J. Martin, Founder and CEO of Blossom Finance said, "Bitcoin guarantees that the money invested into small Islamic businesses is not done on margin, and that its existence as a real asset is publicly verifiable using the blockchain. Bitcoin ensures ownership of underlying assets with 100% mathematical certainty."
And Blossom Finance is not the only fintech company to offer solutions in Islamic countries. Goldmoney Inc, a company based in Toronto, implemented the halal gold standard and got certified as Sharia-compliant for its gold-based financial product. This puts the company on the list of Islamic finance institutions that are utilising the blockchain for Islamic finance transactions.
In order to gain access to millions of Muslim clients in Malaysia, HelloGold introduced an online platform that is both blockchain-based and Sharia-compliant to enable customers to make direct transactions while incurring low costs for gold trading.
Is Bitcoin Halal?
This is one question where Muslim scholars have differing opinions. While some scholars view it as halal, some see it as haram. The latter make their argument based on the fact that its price volatility makes it a speculative currency, hence not compliant with Sharia law. Also, in Islam, a currency has to be tangible which is not the case with bitcoin or any other digital currency for that matter. On this point, another group of scholars argues that although money is tangible, its paper is worth close to nothing and is prone to damage, theft, illegal duplication, and loss. This is not the case with bitcoin.
In that regard, they see bitcoin as having proper value compared to money. Moreover, fiat currency is debt-based as most of the money in circulation is on loan which earns interest. Unlike fiat currency, bitcoin is asset-based making it abide by the Islamic finance principles. To this extent, most scholars believe that cryptocurrencies such as bitcoin are actually more halal than fiat currency.
The above argument shows the differing takes that scholars have concerning the halal nature of bitcoin. With these differing views from Muslim scholars, it is hard to decide whether bitcoin is indeed halal or haram. And while there are differing views, some Muslim scholars have only warned their Muslim counterparts to be wary of the digital currency due to its price volatility but have not declared it as impermissible according to Islam. Although there is still an ongoing debate on this, Muslims who want to invest in bitcoin or any other digital currency for that matter should look at the risks involved and tread carefully before making any investments. As digital currencies continue to soar in demand, it remains to be seen on whether Muslim scholars will eventually reach a consensus on the halal nature of bitcoin.
The Complete List of Blockchain Jobs Platforms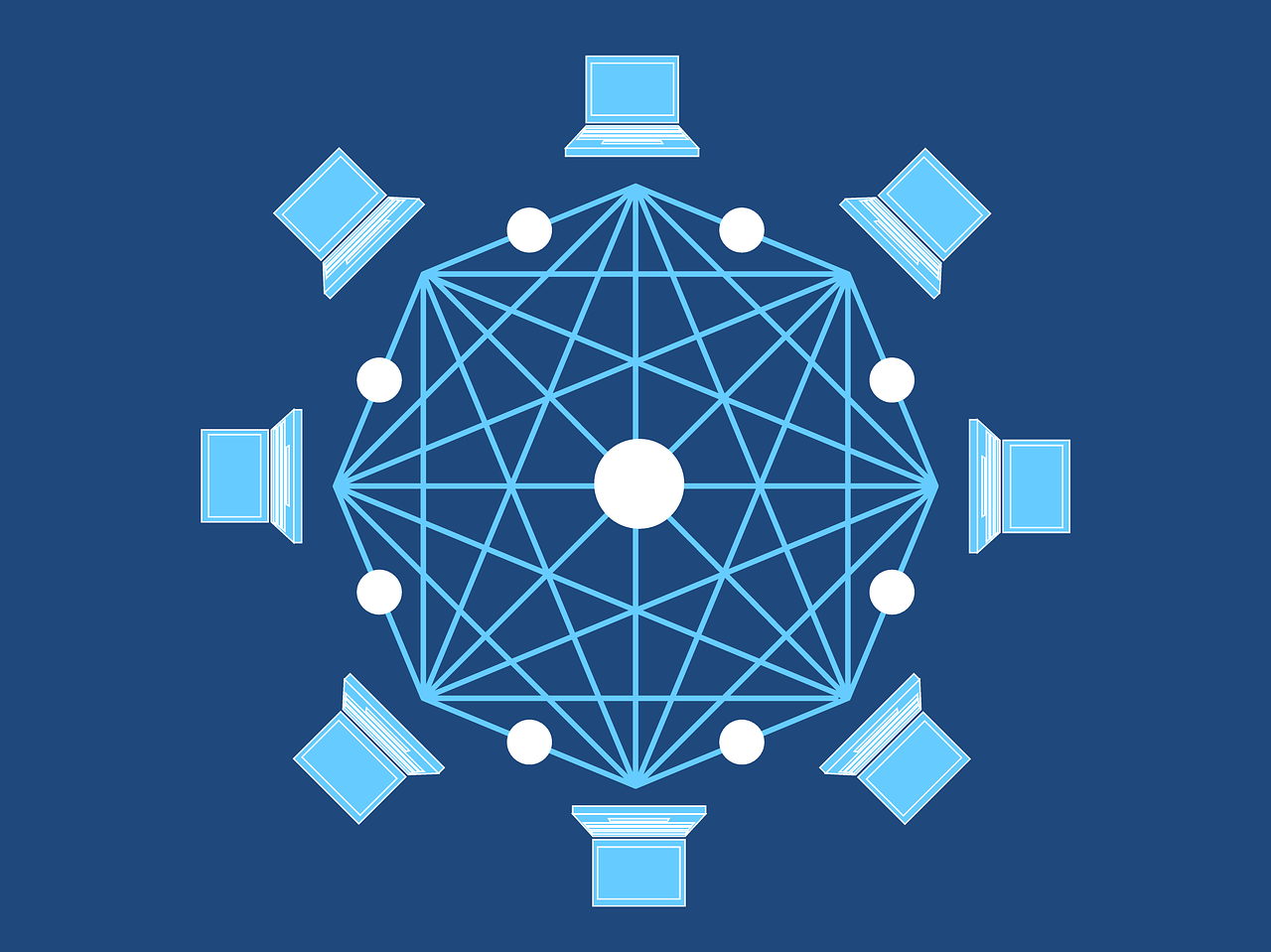 The boom in cryptocurrencies and blockchain technology has created an entirely new industry for which there is now a massive demand for talent. More and more blockchain startups, as well as established companies, are looking to hire both technical and non-technical personnel who have experience in blockchain technology.
According to a report by AngelList, blockchain jobs currently pay 10 to 20 percent more than non-blockchain jobs. Furthermore, blockchain jobs can come with additional benefits such as profit sharing arrangements and the flexibility to work remotely.
In this guide, you will find the complete list of bitcoin and blockchain jobs platforms to help you find employment in this exciting new industry.
Be In Crypto
Be In Crypto is a blockchain jobs site that adds more than 20 jobs from around the world every day. You can easily search for jobs by name and by city. Furthermore, posting jobs on this site is free.
BitGigs
BitGigs is a bitcoin job board where you can sell your services or find a gig that pays in cryptocurrency. BitGigs is somewhat the cryptocurrency equivalent to Fiverr.com as it focuses more on small one-off gigs than freelance or full-time employment.
BitWage Jobs
BitWage Jobs makes job hunting an easy task by emailing you jobs that match your skills. What's more, recruiters can directly send you jobs that match your skills and interests. Alternatively, you can search through the platform's job listing. BitWage jobs specialises in remote jobs.
Blockchain Headhunter
Blockchain Headhunter is a jobs platform where employers can find top blockchain professionals. Getting a job is as easy as submitting your CV and waiting for the site to match you with the right job vacancies. You can also browse through the jobs posted to find your dream blockchain job.
BlockchainDevJobs
BlockchainDevJobs is a jobs platform created for blockchain developers. Simply browse through the platform's job listing to find a job that might suit you.
BlockchainJobs.co
Blockchainjobs.co helps developers to discover blockchain jobs with great companies. To use this platform, sign up for an account then browse the job vacancies listed.
BlockchainJobs.co.uk
BlockchainJobs.co.uk is a jobs platform that gives the UK blockchain community a chance to grow. Blockchain professionals can discover lots of employment opportunities from the vacancies listed.
BlockchainJobz
BlockchainJobz offers more than 700 technical and non-technical blockchain jobs. Some of the companies that post job openings on this platform include Provenance, Consesys, and R3. BlockchainJobz posts job openings in cities such as San Francisco, New York, London, Tel Aviv, Singapore, and Berlin.
Blocktribe
Blocktribe is a job site where you can find remote, contract, and permanent blockchain jobs. Some of the employers that post their jobs on this platform include Abra, Coinbase, and Blockchain Developers Inc. Blocktribe also allows recruiters to post jobs on behalf of clients. Some of the employers that post job opportunities on this site indicate the salaries on offer.
Coinality
Coinality is a jobs platform that helps freelancers find employers. The platform pays freelancers in bitcoin, dogecoin, and litecoin. You can access full-time or one-time blockchain jobs and negotiate the pay independently with the employer.
Crypto Jobs List
Crypto Jobs List has a blockchain jobs board for blockchain engineers, cryptographers, and developers and is one of the most professionally run blockchain job portals.
Cryptogrind
Cryptogrind is a job site where freelancers are paid in bitcoin. Simply sign up for an account to find a blockchain job that pays in crypto.
Cryptojobs
Cryptojobs is a platform that posts blockchain jobs from around the world. Job types on this site range from full-time to contract-based. Moreover, this platform is suitable for anyone seeking remote blockchain jobs. Some of the employers with job postings on this site are Decentral, ChainBytes LLC, and Salus Alpha.
CryptoJobsMarket
Cryptojobsmarket gives people with tech skills a chance to find jobs in the crypto space. Presently, the site has 285 jobs from 23 companies. Creating an account on this platform is free for both job hunters and recruiters.
ETHLance
Ethlance is the first decentralised online job marketplace that allows employers and freelancers to link up through the Ethereum blockchain at zero cost. While hiring platforms like UpWork charge a high service fee, Ethlance users are only required to pay the 'gas fees' that meet the cost of running transactions on the Ethereum blockchain.
Job in Chain
JobinChain is a platform where blockchain developers can find industry-specific jobs. The jobs posted on this platform are from different cities around the world. Additionally, you can find partially remote and fully remote jobs.
Reddit Crypto Job Threads  
Aside from dedicated blockchain jobs portal, you can also find cryptocurrency-related jobs on dedicated Reddit threads such as r/Jobs4Crypto and /r/Jobs4Bitcoins. Since it is Reddit and not a jobs platform, there is little to no quality control covering the jobs posted. Hence, caution is advised. Having said that, you can regularly find a few gems on there so have a look if you are searching for a job in crypto.
XBTFreelancer
XBTFreelancer is a jobs platform where freelancers can find blockchain projects. On this platform, freelancers are paid in bitcoin. XBTFreelancer has a built-in escrow service that ensures risk-free transactions and a positive user experience.
Aside from the above-listed dedicated cryptocurrency jobs platforms, there are also several established job portals and freelancer platforms that offer blockchain job opportunities such as LinkedIn, UpWork, AngelList, Indeed, and Freelancer.com.
How to Buy Bitcoin in Nigeria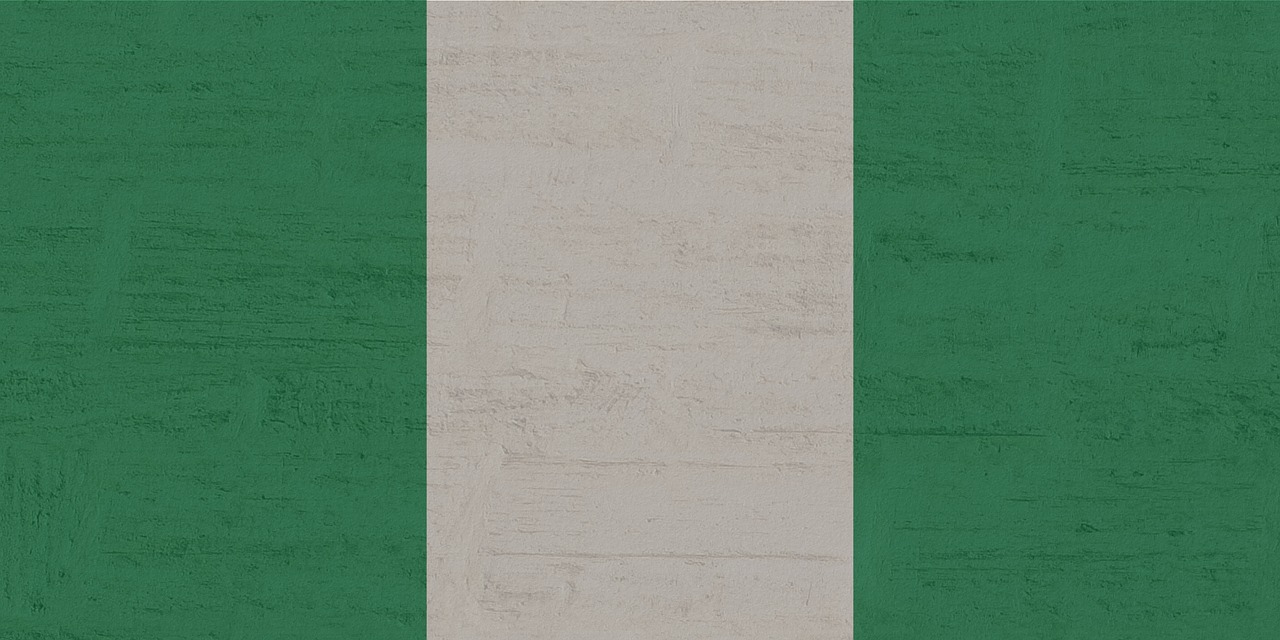 Nigeria is home to one of Africa's leading bitcoin economies and has emerged as one of the most active digital currency trading hubs on the continent. In Nigeria, you can find bitcoin startups, digital currency exchanges, meetups, conferences, and a continuously rising demand for bitcoin.
Unlike in many African countries, where bitcoin trading is often limited to Whatsapp groups and social media networks, Nigeria has a multitude of exchanges where locals can buy bitcoin with nairas.
In this article, you will discover the most active and most secure digital currency exchanges you can use to buy bitcoin in Nigeria.
NairaEx
NairaEx is one of the most reliable and longest standing bitcoin exchanges in Nigeria. The exchange was founded in 2015 and is simple and easy to navigate with an inbuilt real-time exchange rate of bitcoin to naira.
Buying bitcoin on NairaEx is very simple. All you have to do is sign up to NairaEx, get verified by uploading a valid identity card, deposit money using a bank transfer or PerfectMoney, and proceed to place a buy order. Upon confirmation of your order, the transaction will be initiated and once it has been completed your account will be funded with the bitcoin you just bought.  
ICE3X
The South African digital currency exchange ICE3X recently opened its doors in Nigeria giving Nigerians an opportunity to buy bitcoin, litecoin, and ether using nairas through the use of the VoguePay payment processor.
To buy bitcoin from ICE3X, you will need to first create an account on ICE3X and fill out the form with your personal details. Once signed up, you will receive an email to verify your account. To fund your ICE3X account with your nairas, you will need to login to your newly created ice3X account, proceed to the DEPOSIT/WITHDRAW tab in the menu bar to make a deposit using your newly created VoguePay wallet (you can get more info here on how to set up a VoguePay wallet).
After successfully funding your account, you can proceed to place a buy order following these simple steps:
To buy bitcoin, click on the naira balance in the deposit/withdraw section of your ICE3X account.

Click on the trading tab in the blue menu at the top and click on the bitcoin tab.

Enter how many bitcoins or fraction of bitcoin you wish to buy.

Enter your buying price (the current bitcoin rate sale price is on the exchange by default, but you can enter any price you want).

Your total order slip including your commission will then be shown.

Review your transaction and click on the buy tab underneath to execute your order.
Remitano
Remitano is a peer-to-peer exchange that has recently entered the African market. The platform is experiencing rapid growth in Nigeria due to its fast, safe and reliable nature.
On Remitano, users can easily buy or sell bitcoin using a range of different payment methods. As a way of protecting both the buyer and seller, Remitano offers an escrow service. This is where the seller transfers the amount of bitcoin the buyer wants to a locked Remitano account. The buyer then sends the payment to the seller with no fear of not receiving the paid for bitcoin. Similar to LocalBitcoins.com, Remitano also displays its list of sellers based on their transaction history.
In order for you to buy bitcoin, you have to create an account on Remitano.com and then proceed to the homepage and click on the buy button. After keying in your desired volume and bitcoin address, a list of top sellers will be listed below depending on the rating. You will then click on any seller you wish and proceed to make payment. After successfully making your payment, Remitano will then release the funds to the seller and you receive your bitcoin. 
LocalBitcoins
LocalBitcoins.com is a global peer-to-peer bitcoin trading platform. It is a marketplace that helps connect buyers or sellers from different places around the world.
The platform allows users to create buy or sell advertisement with the prices they want to trade at. The exchange platform rates sellers based on their past transactions. As a way of protecting both parties, LocalBitcoins acts as an escrow and has a customer support team ready to help in case of any issues that may arise during a transaction. 
To buy bitcoin on LocalBitcoins exchange, you need to create an account on the platform, verify your identity, click on any seller on the homepage that is willing to sell you bitcoin at a price you feel comfortable with and a payment method that works for you. 
After clicking on the 'buy' button, you will be given details of the transaction including the seller's terms and conditions. You can choose whether or not to proceed with the particular buyer depending on how comfortable you are with these terms.
To execute a trade, type in the blue box how much bitcoin you want in naira and also add a message to the seller after which you click on the 'send trade request' button. Once the payment has been made, click on the 'I have paid' button and you will receive your bitcoin on your LocalBitcoins wallet within minutes.
Paxful
Paxful is a peer-to-peer bitcoin marketplace that has gained substantial popularity in Nigeria.
To buy bitcoin on paxful.com, first, you need to click on the 'buy bitcoin' option in the top menu bar. Then you enter the naira amount of bitcoin you intend to purchase and select the payment method you would like to use.
After selecting a way to pay, you click on the 'search' button to get a list of sellers who are willing to sell you the amount of bitcoin you requested and are also inclined to your payment method.
Just like on LocalBitcoins, the reputations of sellers are scored and it is highly advisable that you select buyers with high reputation to deal with. You then select a seller and begin your purchase order.The trade details will then pop-up on the left-side of the screen and a chat box on the right side of the screen where you can chat with the seller so you can both track the stages of transaction execution.
Once the trade is completed you will receive your bitcoin on your Paxful wallet.
Luno
Luno, an online bitcoin exchange and wallet provider, is one of the most widely used bitcoin exchange platforms in Nigeria. Luno offers a free bitcoin wallet that comes with an inbuilt buy and sell feature that enables customers to buy or sell bitcoin directly from within their Luno wallet. It is designed in such a way that newcomers to bitcoin can easily use the wallet.
To buy bitcoin from Luno, you need to first and foremost;
Create an account by signing up at

Luno.com

Verify your identity by uploading a valid identity card

Proceed to deposit money to your account using any of the various payment options available.
Buying bitcoin from Luno comes in two ways;
Instant buy or sell (recommended for beginners), which allows users to buy or sell bitcoin either from the Luno wallet or from the website.

Exchange orders (for advanced or experienced users), which is a little bit more technical as it involves placing an order on the exchange at a specific price and waiting for it to get matched.
Bitkoin.Africa
Bitkoin.Africa is a new Nigeria-based peer-to-peer exchange that allows Nigerian bitcoin users to buy and sell bitcoin from and to one another in a similar manner as on LocalBitcoins or Paxful.
The new exchange was launched in October 2017 and has since seen substantial user uptake in Nigeria.
Naira4Dollar
The exchange platform is one of the oldest e-currency platforms in the country with several shop outlets across the country. If you are looking for a place to buy bitcoin offline, then Naira4Dollar is that place. To know any of their offline shops closer to you visit Naira4Dollar.com.
However, you can also make use of their service online where you can purchase bitcoin using various payment methods.
NGExchanger
Port Harcout-based NGExchanger is another e-currency exchange that is well known in Nigeria and specialises in the buying and selling of bitcoin.
To buy bitcoin from the platform, you will need to create an account and get the account verified by uploading a valid ID card. However, you can still buy bitcoin without having a verified account. In such instances, you will need to have a funding limit of $1000 per day with the minimum buying amount being $10. Follow these simple steps to buy bitcoin on NGExchanger:
After registration, login to your account and click on buy

Select the e-currency account type you want to buy (in this case click on bitcoin)

Input the desired volume of bitcoin you want to buy in US Dollars

Enter your bitcoin wallet address

After clicking on the proceed button, a payment invoice will be generated with a transaction number. Make payment to the bank details of NGExchanger that will be displayed and include the transaction number in your payment invoice.

After successful payment, click on confirm to record and save the transaction. Once the payment is received, your bitcoin address will be funded and a message sent to your email confirming that.
There are also other local e-money exchange platforms that allow you to buy bitcoin such as Instant Gold Nigeria, Nigeria Gold Exchange and CryptoMart.
However, when it comes to buying bitcoin, it is advisable to use well-known established exchanges such as Paxful, LocalBitcoins, NairaEx, ICE3X, and Luno as they offer the most secure buying options.