Tanzania: the Sky is the Limit for Blockchain Projects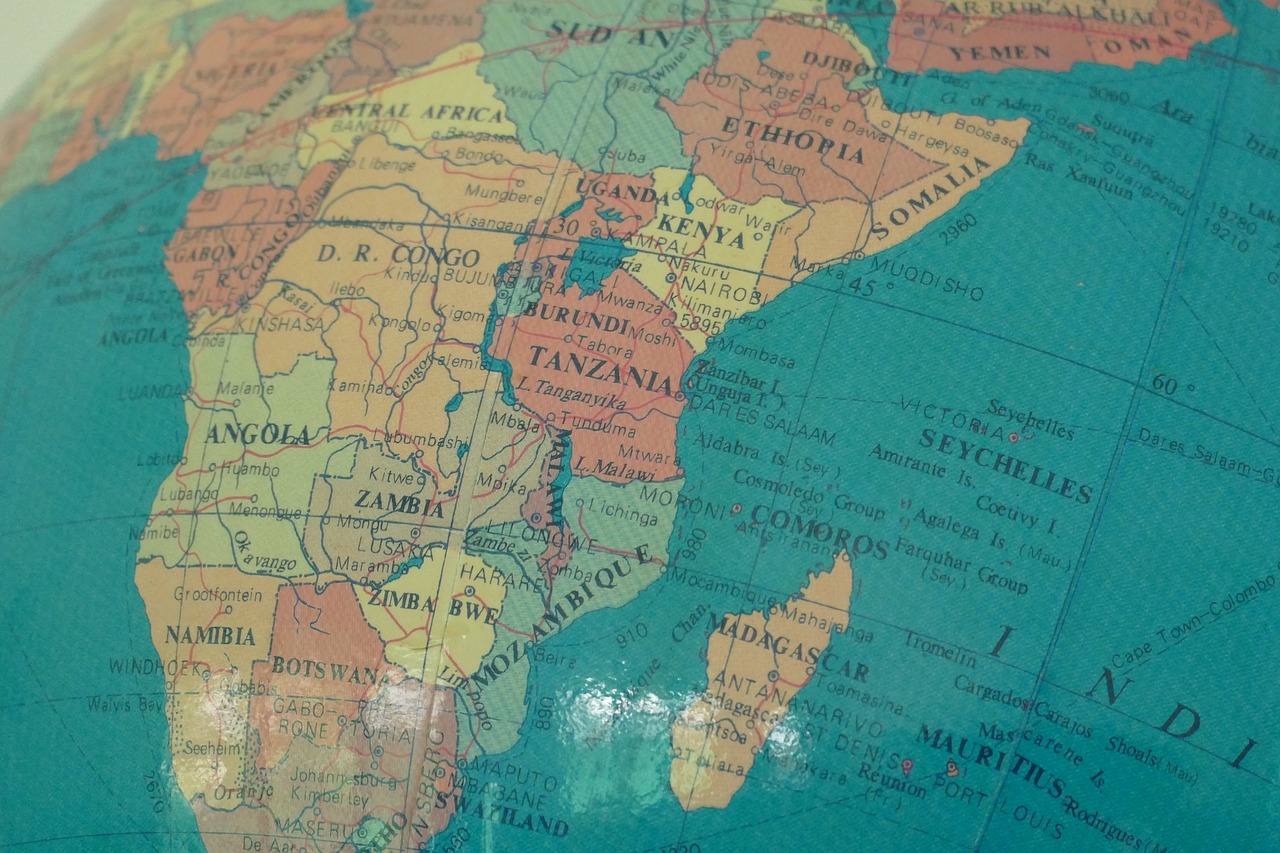 It is no longer a secret that the continent with the highest potential for cryptocurrency firms and services is Africa. It is remarkable how many new tech start-up centres have recently emerged in African cities, from Lagos in the west and Nairobi in the east to Agadir in the north.
Fintech startups can carve out a niche on the continent, where the problem of unbanked people is an urgent one. Humaniq is one such promising project that it is worth paying attention to. The London-based FinTech firm released an application for unbanked last year, which is now available in five African countries, including Tanzania.
The Humaniq app can be used on low-end mobile devices and, thanks to peer-to-peer transactions and referral programme, it is connecting people who do not have access to traditional banking services while not supplanting the latter. A hundred thousand downloads of the Humaniq App in Android is an excellent illustration of Africa's enthusiastic uptake of technology. In 2018, the company has plans to build on this and achieve one million users.
There is a reason why Tanzania is under Humaniq's spotlight. At this point in time, the East African nation has a number of challenges that need to be overcome in order to achieve full and meaningful financial inclusion necessary for everybody to participate in the 21st Century economy. This is why Tanzania represents a good target for blockchain startups.
Make hay while the sun shines
According to the National Financial Inclusion Framework (NFIF), Tanzania's economy is gaining more and more momentum. It is making remarkable progress in expanding opportunities for people to access and use financial services to reach the goal of economic inclusion. Humaniq proposes a shift of emphasis to achieve this: from access to usage. It is only when people and businesses derive value from financial services that they will use them regularly as a matter of choice. A responsive, deeper and sustainable financial sector is one that offers a choice for individuals, households and enterprises and can make a meaningful contribution to economic growth, Humaniq's team believes.
The uptake of traditional financial services for transactions reached 65 percent in 2017 compared to less than 58 percent four years prior. Accessibility, measured by the proportion of the population living within five kilometres from locations where financial services are provided, has grown from 45 percent to 86 percent nationally and is already at an impressive 78 percent on average for those living in rural areas.
The growth in active mobile wallets has reached over 21 million (75 percent of the Tanzania's adult population) while those actively using mobile financial services now stands at 16.6 million as reported by FinScope Tanzania 2017. Some of the inhabitants even have more than two mobiles per family, and 14 percent of those who have ever used a phone run their own business from the device.
Despite all these achievements, the level of financial exclusion is still high at 28 percent of the population. And this figure includes disproportionate numbers of people who live in rural areas, smallholder farmers, young people and women. It has also been observed that there is a big gap between the demand and supply of financial services in the market, whereby the majority of products do not meet users' needs. However, such figures mean for Humaniq a promising user base and a 'blue ocean' for thousands of new projects to thrive, bringing ideas that can overcome the economic problems that Tanzanians face.
So what are the problems that continue to act as a brake on the progress of the nation's citizens that make it impossible for every Tanzanian to enjoy the goods and services that are available to many others in the world?
Humaniq knows where to start
First and foremost Tanzanians do not have consistent sources of income. Typical microfinance clients have low incomes ($1.25 a day) and are often self-employed in the informal economy. These conditions together tend to deny them access to banks and other formal financial institutions. They commonly run small stores or street stalls, create and sell items they make in their homes. In rural areas, they are often microfinance clients who may be small-scale farmers and people who process or trade crops and goods.
Humaniq, for its part, enables a peer-to-peer economy. It allows banking services to be offered everywhere, including to people in areas that are not served by traditional banks, and so are able to enjoy the 21st Century economy's opportunities. It also opens up the possibility to address the problem of unemployment, as people could directly find each other, and send money to, and receive it from, other people. This way of providing financial services is not only more democratic and accessible, it also offers better security, because there is no central server for hackers to attack, and the information on transactions cannot be tampered with.
Secondly, what cannot be ignored is the fact that a low level of general literacy and numeracy leads to a low level of financial literacy among the general population and business owners, including a lack of knowledge about financial services, institutions and the Internet.
Humaniq's team has prepared for such a challenging scenario: through the Humaniq app Tanzanians will have the opportunity to take a course in financial literacy and to take part in a number of simulation games, after which they will be rewarded in HMQ, the Humaniq token. Every new user receives $20 worth of HMQ in their account related to these interactions with the app, the value of which bears no relation to their local currency.
Thirdly, in Tanzania, it is very difficult to obtain credit from financial institutions. One cannot avoid high-interest rates, collateral and travelling long distances to and from banks – as much as 20 to 30 km in one day. The process of taking a large loan is complicated by the fact the numerous difficulties in the registration of land ownership, frustrating the receiving of large loans from banks. Only 3 percent of citizens own land. According to VICOBA's data, the registration of land costs as much as $100 – $ 250. Such sums of money are too high for local farmers. As a result, 44 percent of Tanzanians (12 million adults) took a loan in 2017 but the vast majority, 69 percent of them (8 million), borrowed from friends and relatives, not from traditional banks.
Humaniq facilitates and formalises the process of taking out a peer-to-peer loan. Now, thanks to the power of these people-powered transactions, one can lend and borrow more easily and quickly than before, and without relying on the financial industry and its fee-charging field representatives. And in addition, users gain HMQ cryptocurrency simply for recommending friends and making transactions.
Humaniq's ambassadors in Tanzania pursue social, humanitarian and commercial objectives, giving isolated people the chance to improve their lives for the better and to improve their prospects in the country.
BitMari Conducts First Test Remittance on the Bitcoin Lightning Network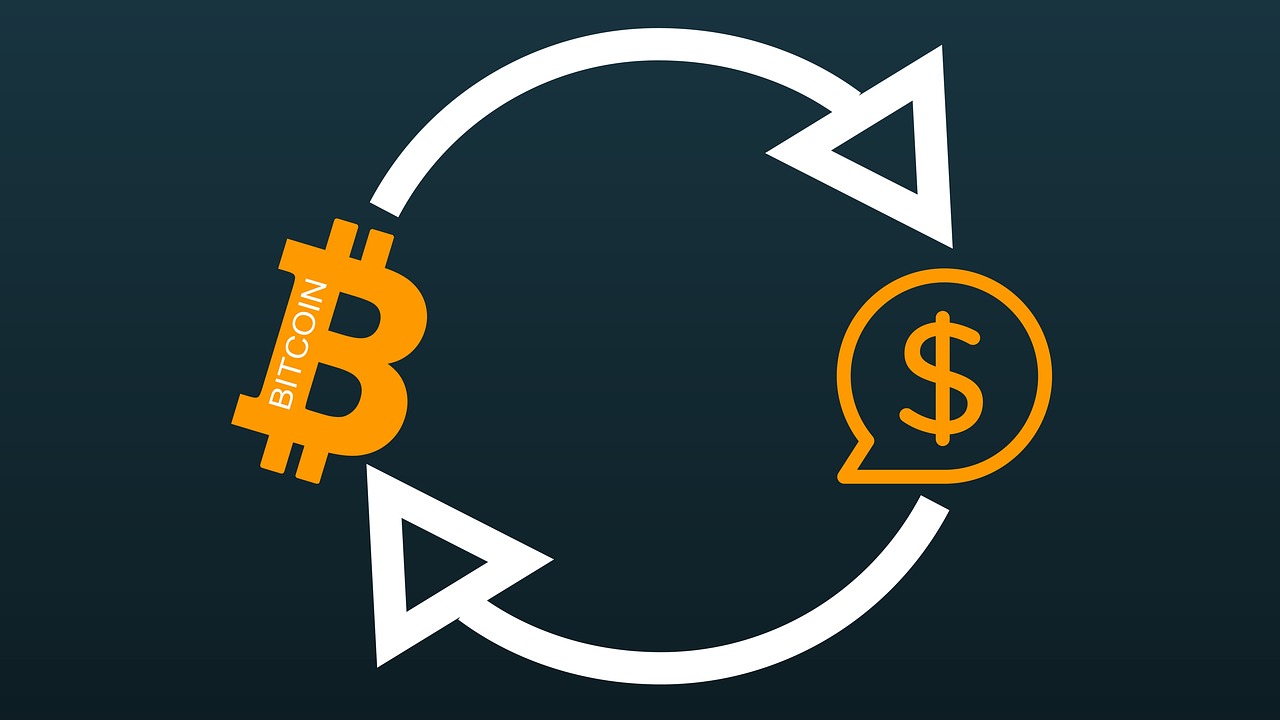 Zimbabwean startup BitMari has managed to successfully conduct its first Bitcoin Lightning Network test transaction with Tanjalo, a bitcoin startup from Lagos, Nigeria. The transaction signals a shift for remittances in Africa as users can soon expect almost instant low-cost bitcoin remittances.
Fast Transactions, Low Fees
BitMari is a Zimbabwe-based bitcoin company that leverages blockchain technology to expand into new remittance markets for the African diaspora. The startup was founded in 2015 by Sinclair Skinner and Christopher Mapondera to address the challenges faced by Zimbabweans when sending money overseas and vice-versa. In 2017, the company made history by becoming the first bitcoin enterprise to receive a money transfer license from the Reserve Bank of Zimbabwe. The company also formed a strategic partnership with Agribank to handle remittances for their customers using bitcoin.
Tim Akinbo, the co-founder and CTO of Tanjalo, was able to transfer $15 from Nigeria to a recipient in Zimbabwe through the BitMari platform using bitcoin. He believes the almost instantaneous money transfer will be instrumental in transferring value and promote cohesion by bridging local communities. The company is excited about the new development especially after successfully setting up the Lightning nodes.
Skinner, who is an ardent supporter of the adoption of bitcoin and blockchain technology in Africa to solve everyday challenges, stated:
"BitMari's quick adoption of Lightning is active use of Bitcoin and Blockchain technology to solve real World challenges facing Africans on the continent and in the diaspora; such as costly remittance fees."
The Bitcoin Lightning Network
The Bitcoin Lightning Network (LN) is a system built on top of bitcoin that enables people to send and receive payments instantly, and lower transaction costs by bypassing the blockchain. The Lightning Network's use of payment channels lets users transact with each other directly without having to broadcast their business to the entire network. Currently, the Lightning Network is growing after being launched a short while ago on main-net by the Lightning Labs team.
BitHub Africa, a Nairobi-based blockchain accelerator of which BitMari is a member, has published a guide on how someone can go about setting up a Bitcoin Lightning Node on a cheap computing device called Raspberry Pi. The device can be used to process transactions by anyone with the resources and skills to host the node.
For now, BitMari is searching for other Lightning nodes to connect to their own. The company is also focusing on improving its user experience to increase adoption of its services and pass on the benefits of fast and affordable remittances to its customers.
Coinfest Nigeria Highlights Blockchain Use Cases Beyond Simply Investing in Bitcoin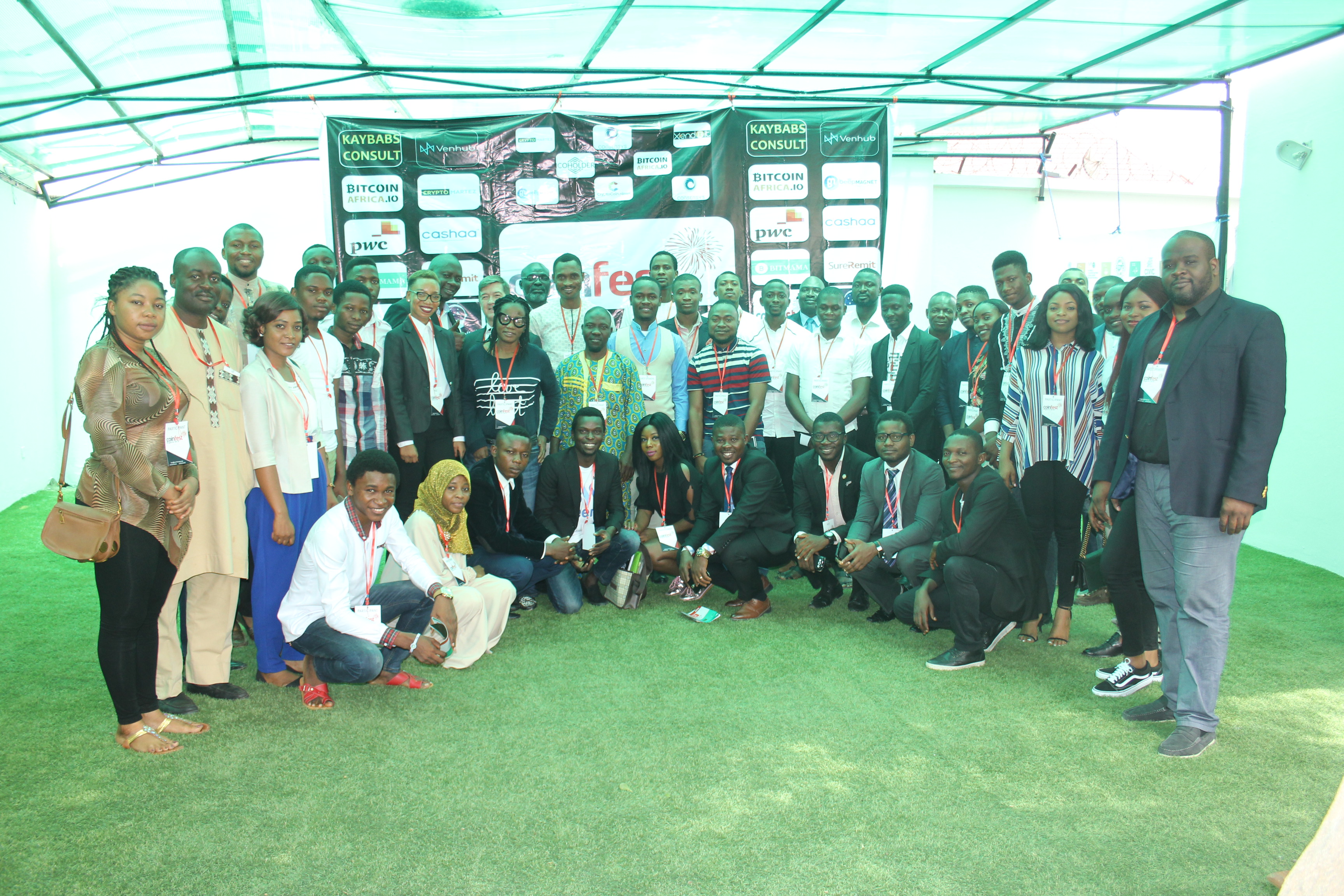 The "decentralised convention for decentralised currency" CoinFest Nigeria was held on April 5, 2018, in Abuja. Crypto-enthusiasts, blockchain entrepreneurs, and investors came to together to discuss the future of cryptocurrency and the blockchain in Nigeria.
Coinfest is an annual event held in many countries, including Nigeria, which aims to promote the use of digital currencies and blockchain technology through a collaborative initiative.
Despite the recent drop in the cryptocurrency market and increased regulatory scrutiny for cryptocurrencies, Coinfest NG still experienced a strong turnout with over 150 participants coming from within Nigeria as well as other West African nations.
The event's keynote speaker, Dr. Andrew S. Nevin, said in his presentation that there is a need for more Africans to see blockchain technology beyond bitcoin, highlighting this as one of the reasons why most African ICOs have failed.
"Despite raising billions, 46% of ICOs have failed globally, and the majority of African ICOs have failed. Only SureRemit and a few others were successful. Yet about NGN32 billion worth of bitcoin have been traded in Nigeria."
Steemit in Nigeria
One of the many topics discussed at the conference was the fast rate at which the Steemit community is growing in Nigeria. Mr. Toju Kaka talked about building a blockchain community through Steemit. He described the blockchain-powered social network as the Telsa of social media, adding that the platform will be a vehicle that will drive cryptocurrency adoption across the world.
Mr. Toju also described how many microbloggers in the country are now leveraging the Steemit platform as means of making money online through posting valuable content. He further went on to say some Steemians are already building hubs in Nigeria.
"As am talking to you right now, there are crypto-enthusiast who have taken it upon themselves to create hubs in some part of the countries like Ibadan, Portharcourt, and Uyo to power Steemians," Toju said.
AgroPlexi Aims to Provide Financial Inclusion to Nigerian Farmers
One of the interesting startups showcased at Coinfest NG was AgroPlexi, a new platform leveraging blockchain technology to provide financial inclusion in the Agriculture sector.
The founder of Agroplexi, Mr. Ogundele Mayowa, said that one of the major problems of most African farmers is access to funding. Many of them are unbanked and do not have the necessary criteria to qualify for bank loans. This is where AgroPlexi wants to help.
"Here in Nigeria many of us look at the trading aspect, how we can make money from it. But cryptocurrency and blockchain technology is more than just money it's the future. Agroplexi already has 51,000 farmers in her database and still counting."
Mayowa concluded by saying that blockchain and cryptocurrency have the potential to solve the problems surrounding poverty and democracy in Africa.
Nigerian blockchain thought leader, Lucky Uwakwe, also spoke at the conference and told participants: "Experts used to say that it takes a good ten years for software to get into the limelight. That is to tell you that if bitcoin can keep on the pace at which it's growing, in the next two years it will surely dominate the world as PayPal does."
Coinfest 2018 showcased a wide range of startups, such as Xenderbit, Bitmama, and BeepMagnet, which are a testament to Nigeria and West Africa's growing blockchain startup scene.
IBM and Twiga Foods Partner to Offer a Blockchain-Enabled Microcredit Solution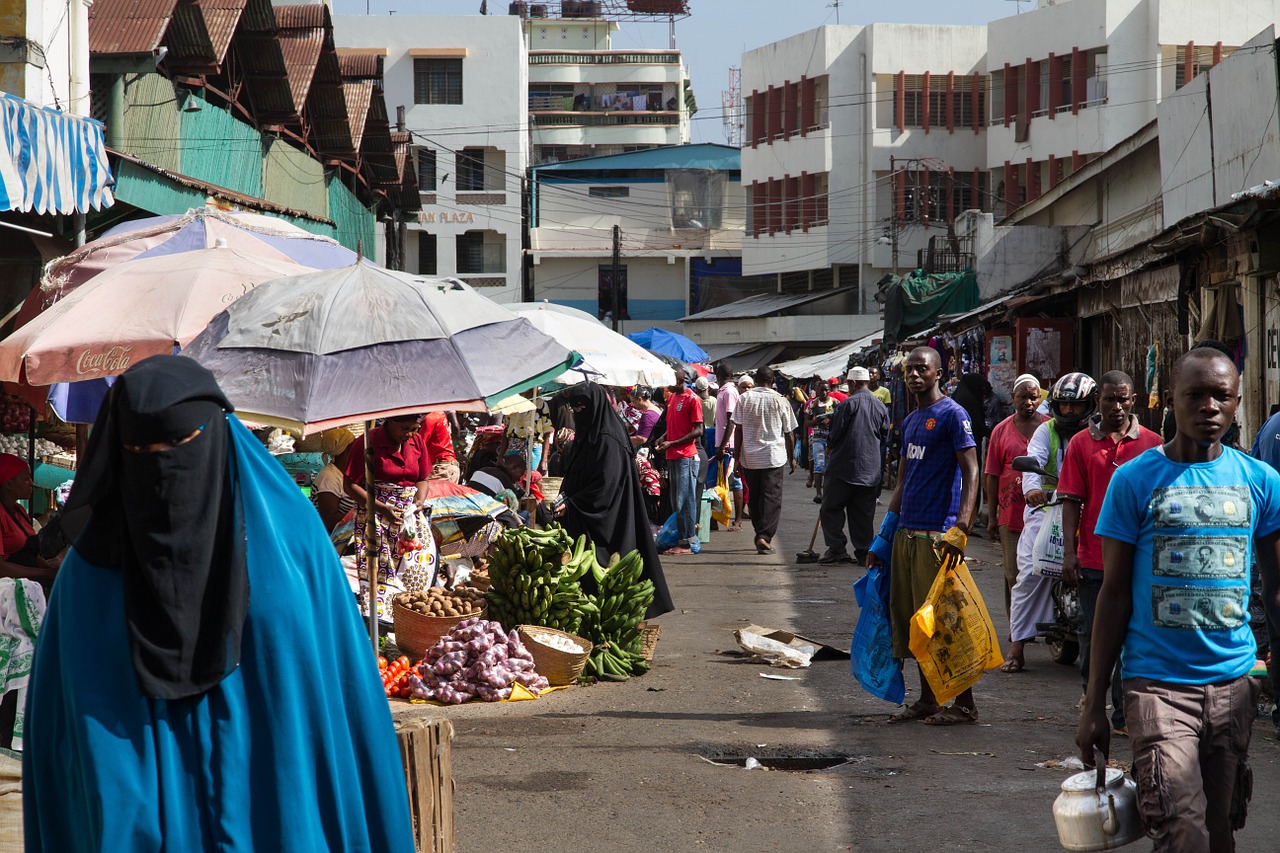 IBM Research in partnership with Twiga Foods announced a new microcredit solution that is now ready for rollout following an eight-week pilot. The pilot saw the two companies utilise the blockchain-based financing system to process 220 loans to recipients with the average lending amount of approximately $30 per recipient. The loans were for four to eight days with a one and two percent interest rate respectively.
The solution came about when Twiga Foods – a mobile-based supply platform for Africa's retail outlets, kiosks, and market stalls – was looking to expand its logistics services into a total market ecosystem by adding financial services for its customers.
Grant Brooke, Twiga Foods Co-Founder said, "Previously, we were focused on helping farmers distribute bananas, tomatoes, onions and potatoes to 2,600 kiosks across Kenya, but we soon realized that we could help them sell even more produce with access to working capital. It's simple, if the food vendors can sell more, we can distribute more, growing both of our businesses."
Twiga Foods begun working with IBM Research in Nairobi late last year to establish a blockchain-enabled finance lending platform that could foretell a vendor's credit score. Isaac Markus, a researcher on the inclusive financial services group at IBM Research in Kenya, said: "We analysed purchase records from a mobile device and then apply machine learning algorithms to predict creditworthiness, in turn giving lenders the confidence they need to provide microloans to small businesses. Once the credit score is determined, we used a blockchain, based on the Hyperledger Fabric, to manage the entire lending process from application to receiving offers to accepting the terms to repayment."
Benefits of the Blockchain-based Microlending Platform
With the blockchain, the lending process is transparent to all parties involved. Blockchains are immutable which helps in reducing fraud since no one person can add to the blockchain without agreement from the entire network. Also, blockchains can make use of smart contracts that are executable in real-time, therefore, reducing the time it takes for loans to be manually processed and issued. The technology will also help address the financial woes that informal and small businesses encounter when looking for cash to re-invest in their businesses.
The eight-week pilot saw the loan order size increase by 30 percent with each retailer having an average of a six percent increase in their profit. All 220 loans were executed through mobile phones and deposited directly towards the businesses' working capital. If a retailer had an order delivered, they would then get an SMS with loan options that they could use to finance the order. The retailer would then respond to the SMS confirming the loan option they wanted.
"We had several iterations of the platform based on feedback from the retailers. The SMS-based solution provided an effective channel for a diverse set of users, some with limited IT literacy, to access financing for their orders," stated Andrew Kinai, the lead software engineer on the project at IBM Research.
Following the successful pilot phase, the platform will first be rolled out to traders in Nairobi and then target SMEs across Africa by the end of 2018 with expansion into new sectors.