Tanzania: the Sky is the Limit for Blockchain Projects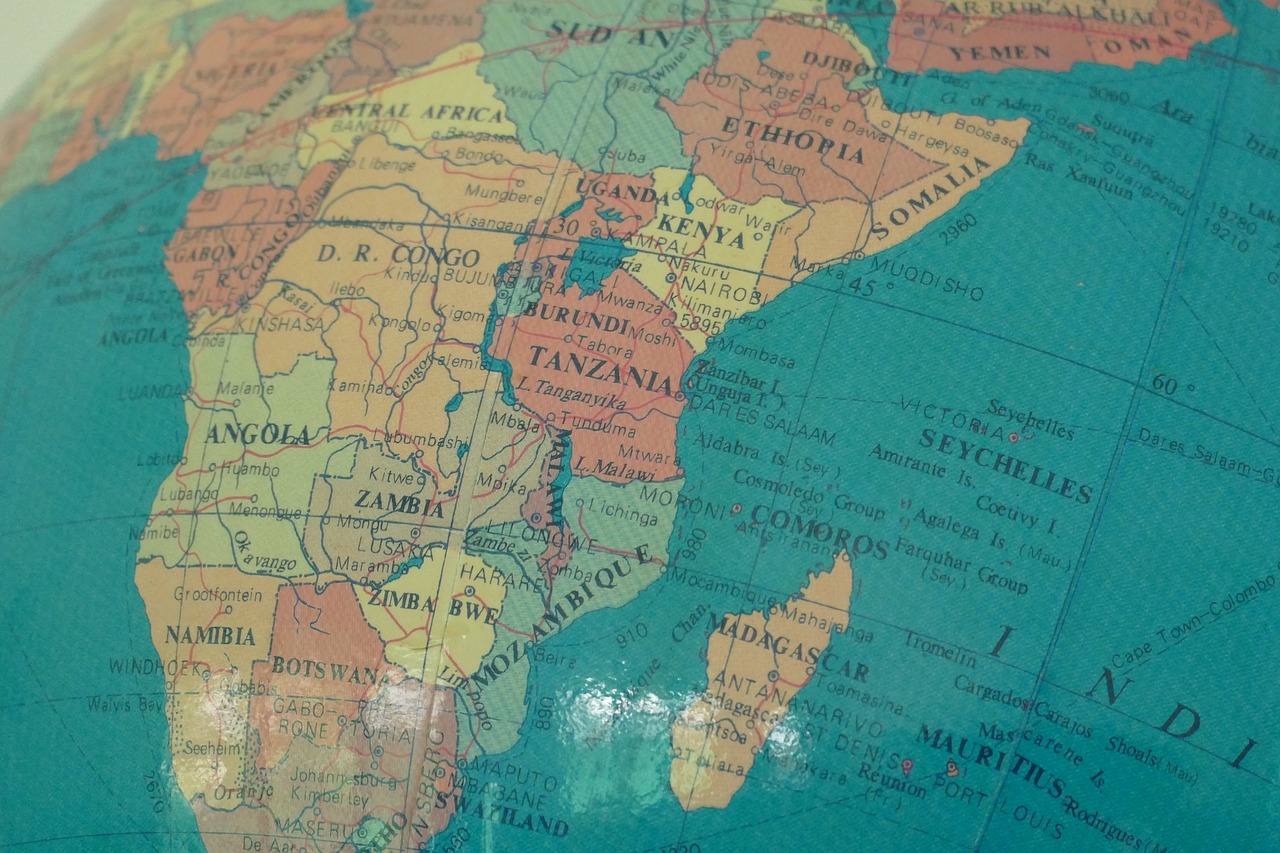 It is no longer a secret that the continent with the highest potential for cryptocurrency firms and services is Africa. It is remarkable how many new tech start-up centres have recently emerged in African cities, from Lagos in the west and Nairobi in the east to Agadir in the north.
Fintech startups can carve out a niche on the continent, where the problem of unbanked people is an urgent one. Humaniq is one such promising project that it is worth paying attention to. The London-based FinTech firm released an application for unbanked last year, which is now available in five African countries, including Tanzania.
The Humaniq app can be used on low-end mobile devices and, thanks to peer-to-peer transactions and referral programme, it is connecting people who do not have access to traditional banking services while not supplanting the latter. A hundred thousand downloads of the Humaniq App in Android is an excellent illustration of Africa's enthusiastic uptake of technology. In 2018, the company has plans to build on this and achieve one million users.
There is a reason why Tanzania is under Humaniq's spotlight. At this point in time, the East African nation has a number of challenges that need to be overcome in order to achieve full and meaningful financial inclusion necessary for everybody to participate in the 21st Century economy. This is why Tanzania represents a good target for blockchain startups.
Make hay while the sun shines
According to the National Financial Inclusion Framework (NFIF), Tanzania's economy is gaining more and more momentum. It is making remarkable progress in expanding opportunities for people to access and use financial services to reach the goal of economic inclusion. Humaniq proposes a shift of emphasis to achieve this: from access to usage. It is only when people and businesses derive value from financial services that they will use them regularly as a matter of choice. A responsive, deeper and sustainable financial sector is one that offers a choice for individuals, households and enterprises and can make a meaningful contribution to economic growth, Humaniq's team believes.
The uptake of traditional financial services for transactions reached 65 percent in 2017 compared to less than 58 percent four years prior. Accessibility, measured by the proportion of the population living within five kilometres from locations where financial services are provided, has grown from 45 percent to 86 percent nationally and is already at an impressive 78 percent on average for those living in rural areas.
The growth in active mobile wallets has reached over 21 million (75 percent of the Tanzania's adult population) while those actively using mobile financial services now stands at 16.6 million as reported by FinScope Tanzania 2017. Some of the inhabitants even have more than two mobiles per family, and 14 percent of those who have ever used a phone run their own business from the device.
Despite all these achievements, the level of financial exclusion is still high at 28 percent of the population. And this figure includes disproportionate numbers of people who live in rural areas, smallholder farmers, young people and women. It has also been observed that there is a big gap between the demand and supply of financial services in the market, whereby the majority of products do not meet users' needs. However, such figures mean for Humaniq a promising user base and a 'blue ocean' for thousands of new projects to thrive, bringing ideas that can overcome the economic problems that Tanzanians face.
So what are the problems that continue to act as a brake on the progress of the nation's citizens that make it impossible for every Tanzanian to enjoy the goods and services that are available to many others in the world?
Humaniq knows where to start
First and foremost Tanzanians do not have consistent sources of income. Typical microfinance clients have low incomes ($1.25 a day) and are often self-employed in the informal economy. These conditions together tend to deny them access to banks and other formal financial institutions. They commonly run small stores or street stalls, create and sell items they make in their homes. In rural areas, they are often microfinance clients who may be small-scale farmers and people who process or trade crops and goods.
Humaniq, for its part, enables a peer-to-peer economy. It allows banking services to be offered everywhere, including to people in areas that are not served by traditional banks, and so are able to enjoy the 21st Century economy's opportunities. It also opens up the possibility to address the problem of unemployment, as people could directly find each other, and send money to, and receive it from, other people. This way of providing financial services is not only more democratic and accessible, it also offers better security, because there is no central server for hackers to attack, and the information on transactions cannot be tampered with.
Secondly, what cannot be ignored is the fact that a low level of general literacy and numeracy leads to a low level of financial literacy among the general population and business owners, including a lack of knowledge about financial services, institutions and the Internet.
Humaniq's team has prepared for such a challenging scenario: through the Humaniq app Tanzanians will have the opportunity to take a course in financial literacy and to take part in a number of simulation games, after which they will be rewarded in HMQ, the Humaniq token. Every new user receives $20 worth of HMQ in their account related to these interactions with the app, the value of which bears no relation to their local currency.
Thirdly, in Tanzania, it is very difficult to obtain credit from financial institutions. One cannot avoid high-interest rates, collateral and travelling long distances to and from banks – as much as 20 to 30 km in one day. The process of taking a large loan is complicated by the fact the numerous difficulties in the registration of land ownership, frustrating the receiving of large loans from banks. Only 3 percent of citizens own land. According to VICOBA's data, the registration of land costs as much as $100 – $ 250. Such sums of money are too high for local farmers. As a result, 44 percent of Tanzanians (12 million adults) took a loan in 2017 but the vast majority, 69 percent of them (8 million), borrowed from friends and relatives, not from traditional banks.
Humaniq facilitates and formalises the process of taking out a peer-to-peer loan. Now, thanks to the power of these people-powered transactions, one can lend and borrow more easily and quickly than before, and without relying on the financial industry and its fee-charging field representatives. And in addition, users gain HMQ cryptocurrency simply for recommending friends and making transactions.
Humaniq's ambassadors in Tanzania pursue social, humanitarian and commercial objectives, giving isolated people the chance to improve their lives for the better and to improve their prospects in the country.
Akon to Launch Cryptocurrency Akoin to Build "Real-Life Wakanda"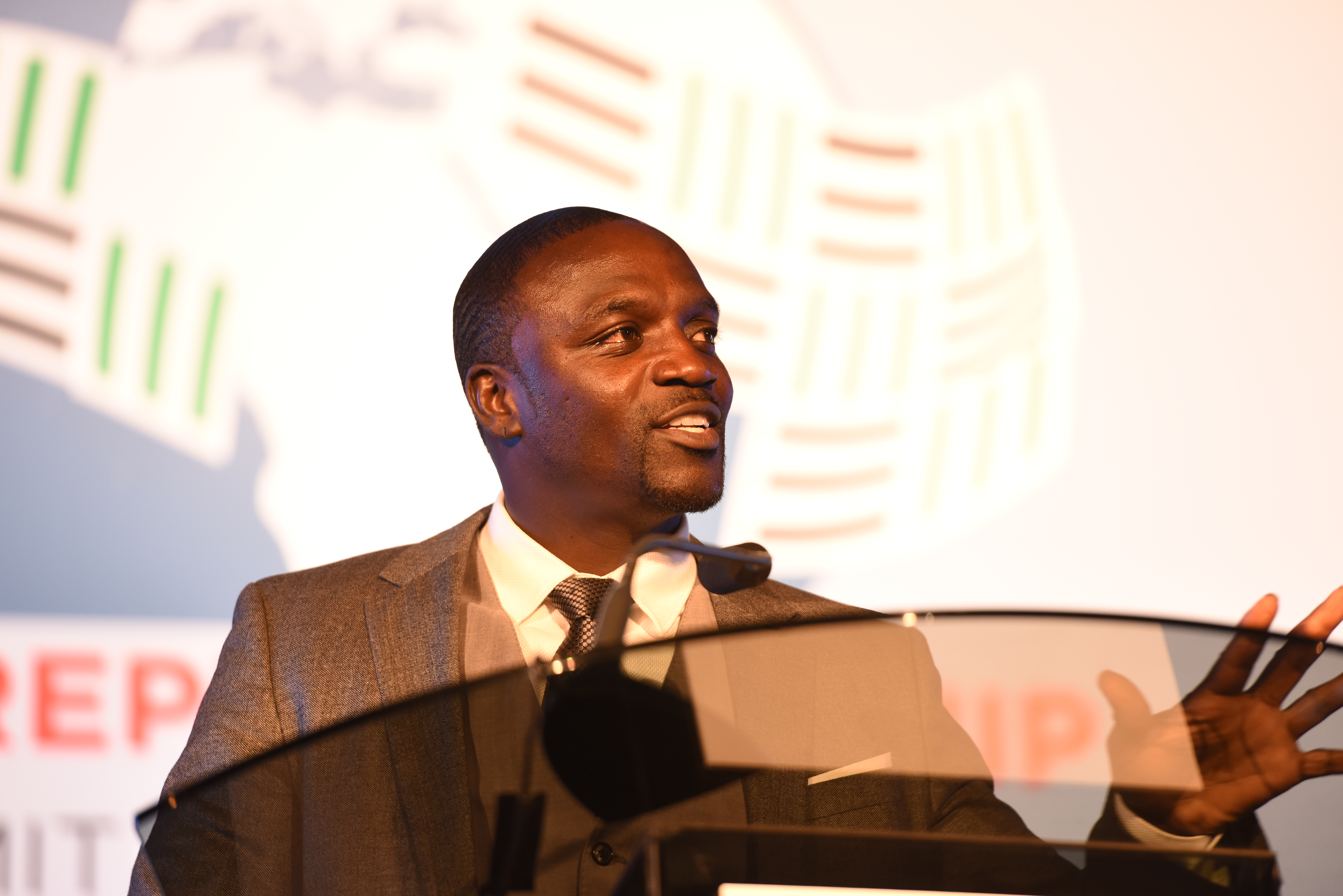 Senegal-born singer and philanthropist Akon is set to launch a cryptocurrency called Akoin. The cryptocurrency will be available for sale in two weeks.
"I think that blockchain and crypto could be the saviour for Africa in many ways because it brings the power back to the people and brings the security back into the currency system and also allows the people to utilise it in ways where they can advance themselves and not allow government to do those things that are keeping them down," he said during a panel discussion at Cannes Lion 2018.
The singer has powered 18 countries in Africa using solar energy through his project Akon Lighting Africa. The project has impacted African communities through the creation of jobs and the installation of 100,000 street lamps, 200,000 household electric systems, and 1,000 solar micro-generators.
Akoin will be the foundation of the Akoin Ecosystem, a universal project that offers real-life platforms and opportunities for youth entrepreneurs by enabling them to purchase, spend, and hold cryptocurrency.
Akon's Crypto Wakanda
According to Akoin's website, the cryptocurrency will also be used in an entirely new way when consumers visit the real-life Wakanda of Akon Crypto City.
The city will be constructed on 2,000 acres of land gifted to him by the Senegalese President. The city will be a blend of "leading Smart City planning designs with a blank canvas for cryptonising our daily human and business exchanges, with the goal of inventing a radical new way of existence."
When asked technical questions about blockchain technology, Akon said:
"I come with the concepts and let the geeks figure it out."
Akon has joined the list of celebrities embracing cryptocurrencies and the blockchain such as Lionel Messi and Ashton Kutcher.
Bancor Set to Launch Blockchain-Based Community Cryptocurrencies in Kenya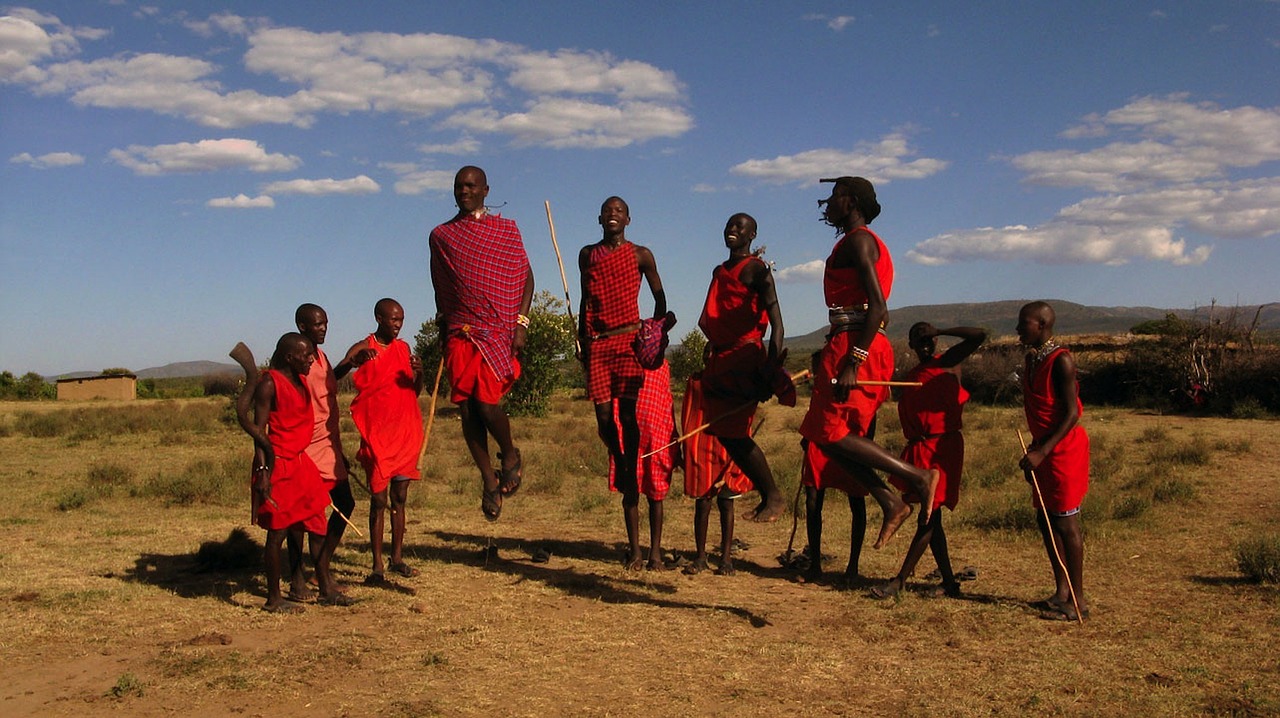 The Bancor Network has announced plans to launch a network of blockchain-based community currencies in Kenya. The launch of community cryptocurrencies is meant to help curb poverty through the stimulation of both local and regional commerce as well as increased peer-to-peer collaboration.
This new project will enable communities within the East African nation to create and manage their own digital tokens, through the utilisation of blockchain technology, thereby, closing the barriers that have historically existed to prevent the use of community currencies.
Will Ruddick, Bancor's new Director of Community Currencies, will manage the project from Nairobi where he has lived for over a decade. He also runs a non-profit foundation known as Grassroots Economics, which oversees community currency programs in six different locations in Kenya that serves more than 1,000 local businesses and 20 schools. Ruddick, together with his team, will make use of the Bancor Protocol to expand Grassroots' existing paper currency system into a blockchain-based network that intends to decrease poverty and build stable markets through the use of local currencies. Ruddick said:
"When communities have the same right as nations to create and manage currencies, they will unlock their full potential."
Co-founder of Bancor, Galia Benartzi, said in a press release: "We have seen the crypto world generate roughly $400 billion for new currencies, and we believe the same mechanics can be applied to help communities create wealth on a local level through the use of blockchain-based community currencies that fill regional trade gaps, enable basic income and food security, and promote thriving local and interconnected global markets."
Bancor's Project Plans
Bancor will be seeding its first currencies by donating some of the capital it raised during its $153 million token sale in June 2017. The Bancor Network enables anyone to create digital currencies that contain one or more balances in a connected currency. This allows integrated currencies to be replaced with one another without the need for a counterparty. The currencies also have built-in mechanisms that are built to algorithmically calculate prices based on the supply of the currency and adjusts effectively to its use.
The Bancor Network is already being utilised daily to process more than $20 million conversions in digital currencies and is now set to be rolled out to disadvantaged communities across Kenya.
Plans for the launch of the project include:
First pilots in the two largest slums in Kenya: Kibera and Kawangware.
Grassroots will leverage its network of local businesses network to circulate the currency by giving discounts and additional benefits to customers who use it in their transactions.
As more people buy and hold the local currency, its market cap is expected to increase, hence create wealth and purchasing power for its holders.
Anyone will be able to buy and sell the community currencies (including community members) using other digital currencies or major credit cards with transactions processed via the open source Bancor Protocol, enabling users worldwide to support the communities from afar.
A balance in a stabilised "parent" cryptocurrency still under development will – at the start – be pegged to the Kenyan Shilling (KES) and allow for exchanges between the network of local currencies at algorithmically calculated prices.
Impact Investing Tools
In an attempt to build an alternative Grassroots Economics community currency network in Kenya about eight years ago known as "Bangla-Pesa", Ruddick, an American-born physicist, was jailed by the Kenyan authorities. He would later relaunch the community currency network in partnership with the government of Kenya. Both he and the Bancor team have been vocal on the potential of community currencies to curb global poverty using a bottom-up approach for sustainable economic development.
This project is part of growing efforts from a wave of blockchain startups to use blockchain technology, smart contracts, and cryptocurrencies to build the next generation of aid and impact investing tools.
Is DasCoin the Next Crypto Scam Preying on New Cryptocurrency Users?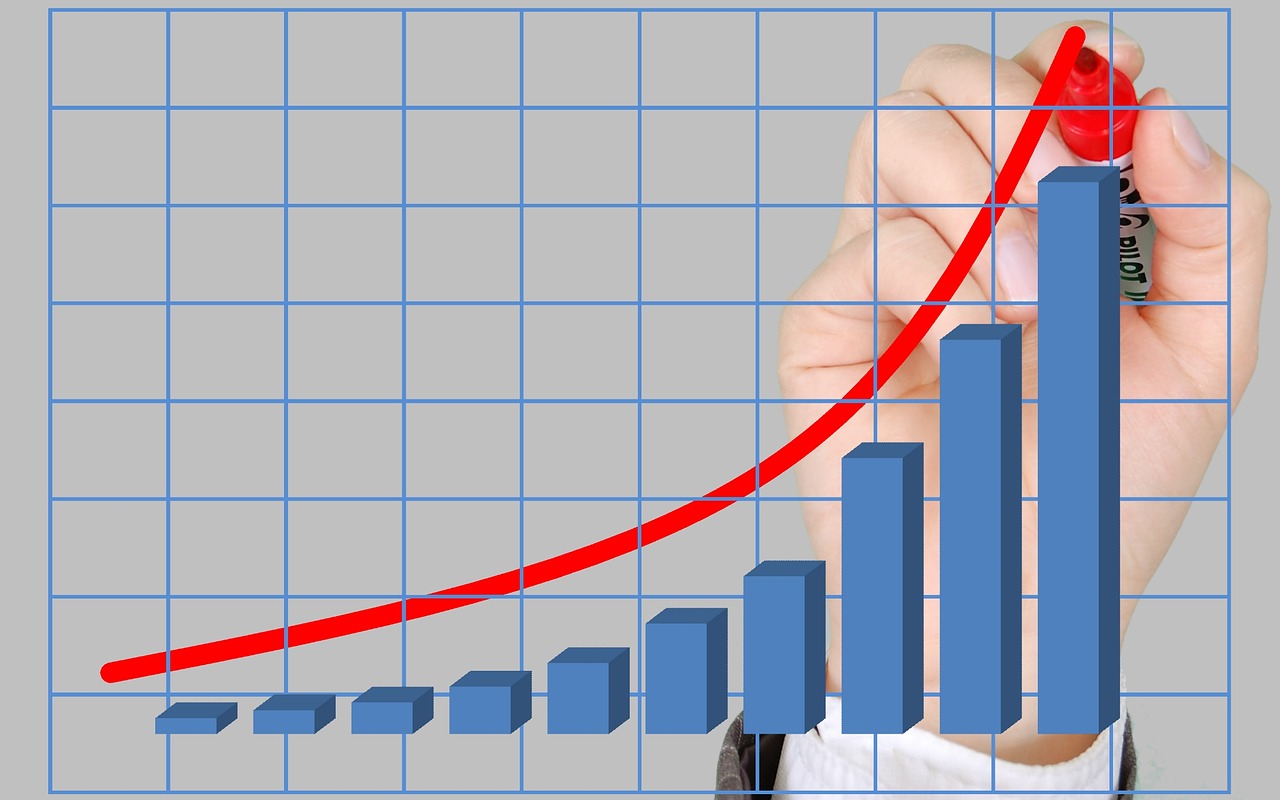 As cryptocurrencies continue to grow in popularity, more and more digital tokens and currencies continue to launch. One such digital currency is DasCoin, which was launched in 2017. While many have invested in DasCoin, just as they have with other cryptocurrencies, it now appears that DasCoin – a multi-level marketing (MLM) company – may be a scam preying on unknowing cryptocurrency newcomers.
Calling itself the "currency of trust", DasCoin is a "cryptocurrency" operation that seemingly works effectively in the same way as the disgraced pyramid scheme OneCoin. Anyone looking to invest in DasCoin can do so through DasCoin's NetLeaders. The main role of the NetLeaders is to "educate" people and spread the news about DasCoin to influence more people to join its network and secure their own NetLeaders licenses, which range from anywhere between €100 to €25,000. The license subscription fee is paid using fiat currency. For any "investor", a license is their entry point and the higher their investment, the more cycles they are able to get to increase the amount of DasCoins they can earn.
In one of its promotional videos, DasCoin introduces its team of "NetLeaders" who include a Ugandan government senior official and advisor to the president, a financial advisor, a university professor and an entrepreneur. The company claims that the team has already started implementing solutions on the DasCoin blockchain, such as smart contracts, record keeping, a utility value chain, and remittances.
DasCoin's activities in African villages, where it purports to give access to utilities like clean water and electricity, seem to be an effort targeted at luring unsuspecting people into what can only be described as a pyramid scheme.
How Digital Currencies Work
Cryptocurrencies were established to give people the freedom to make financial transactions without the need for a financial intermediary. They run on decentralised networks that allow individuals to electronically exchange money just the way they would an email. These peer-to-peer transactions are processed over a blockchain network, happen almost in real-time and can be done by anyone with an Internet connection without having to pay money to become an affiliate.
However, this is far from how the DasCoin "cryptocurrency" operates as it only works within its own DasCoin "Blockchain Technology" network.
How DasCoin Works
Contrary to how actual cryptocurrencies work, DasCoin requires those willing to invest – affiliates – to purchase licenses from the NetLeaders. As such, affiliates earn money when the members they "educate" invest in DasCoin. Affiliates are encouraged to invest anything between €100 to €25,000 and, in return, receive between 1,265 and 373,750 cycles of up to three upgrades. The cycles are the basic building blocks of the DasCoin Blockchain Technology. An upgrade gets triggered when the cycles converted into DasCoins goes below 50 percent efficiency from a starting point of 100 percent efficiency.
The NetLeaders affiliates are the only people who hold the DasCoin cryptocurrency while DasCoin's internal value is regulated by DasCoin. The investor contributions are made to the DasCoin "portfolio manager" who is in charge of the whole operation. However, it seems that the work of the "portfolio manager" is to steer clear of real investment ventures and, instead, transfer money from one client to the other as there is no visible course of action by the company to generate any revenue for its "investors".
Judging by the setup of its operations, DasCoin looks like a typical Ponzi scheme that is built in a way that the first investors recruit more investors who are required to recruit additional investors for earlier investors to make money.
Typical of similar schemes, investors are lured into the schemes by the pretense of being educated on the evident opportunities that will provide them with a chance to acquire wealth quickly. In DasCoin, this is through the money that is generated from the DasCoin NetLeaders who then recruit affiliate investors. Similar to the fraudulent MLM OneCoin network that collapsed recently, DasCoin basically operates the same way suggesting that it is more of a scam than a "currency of trust". The DasCoin model with varying upgrades and cycles as shown below:
Standard – invest €100 EUR and receive 1265 cycles and 1 upgrade
Manager – invest €500 EUR and receive 6325 cycles and 1 upgrade
Pro – invest €2000 EUR and receive 27,600 cycles and 1 upgrade
Executive – invest €5000 EUR and receive 74,750 cycles and 2 upgrades
Vice-President – invest €12,500 and receive 247,500 cycles and 2 upgrades
President – invest €25,000 EUR and receive 373,750 cycles and 3 upgrades
People Behind DasCoin
DasCoin's CEO and founder, Michael Mathias, has been previously linked to the OneCoin MLM pyramid scheme that went bankrupt. In a video addressing his involvement in OneCoin, Mathias admits that he got curious about cryptocurrency after seeing the OneCoin model which he calls "interesting".  He further states that he scheduled meetings with the people behind OneCoin as part of his research to understand the model better and even bought some of the packages OneCoin was offering.
In September 2017, Malta Today ran a piece on Mathias after he was seen on a picture with Maltese Prime Minister Joseph Muscat, which suggested that DasCoins is an offshoot of OneCoin and runs the same fraudulent business model. Mathias responded by referring to the article as "fake news" and stated he has no affiliation with OneCoin. However, according to Behind MLM, he was named as one of the hosts at a OneCoin launch event in the U.S. in 2015.
Mathias has once also termed the OneCoin model as a strong marketing model that he wanted to protect and was the motivator behind starting DasCoin. This would suggest that DasCoin was not designed to be the "currency of trust" it claims to be but was instead designed to carry on the OneCoin MLM legacy in a new format. If not, why develop something that is so similar to a model that made thousands of investors lose their money with lies of earning more money?
Is DasCoin a Scam?
A user by the name of "tmpf" wrote about DasCoin in the Bitcoin Talk Forum: "[DasCoin is a] virus as in contagious and dangerous scamming methods, not as in malware on your hard disk. The Onecoin model of bullshit "cryptocurrency" married to a hard sell MLM pyramid is attracting several copycats, Leocoin, Capricoin, Swisscoin and Swiscoin amongst many others…Gullible real "investors" soon realise they are locked into the scheme and all they have bought is promises of Da Moon from chronic MLM promoters like J Ryan Conley and the Onecoin Mafia. The latest in this shower of shit is DAScoin, operated by Coinleaders, a Singapore/Dubai/Hong Kong based collection of MLM veterans."
In addition, an article on Steemit by "cryptoviking" gives an in-depth review on why DasCoin is very likely a scam. And he is not the only one. Ethan Vanderbuilt also wrote an article detailing why DasCoin is a scam and why people need to keep away from it. Both authors have received both positive and negative feedback on their articles with the majority of the criticism coming from people who have a stake in DasCoin.
While there are some who view MLMs as an honest investment opportunity, research has shown that in such businesses, participants tend to lose most of their invested funds. This has especially been the case in the cryptocurrency space. Those who benefit from such schemes are the founders and those on the top of the pyramid who control the money and when the network has grown and they have cashed in, cry foul by going bankrupt or claiming a hack and not paying out the promised returns to investors.
DasCoin's framework is nothing new as it is based on the same type of MLM operation that was used by pyramid schemes such as OneCoin, MMM, and BitConnect before they collapsed leaving their victims with millions of losses. As an investor, you should always be cautious and conduct thorough due diligence before making any investments, especially when they involve aspects of multi-level marketing.