First-Ever Bitcoin Cash Kenya Community Meetup Will be Held on April 14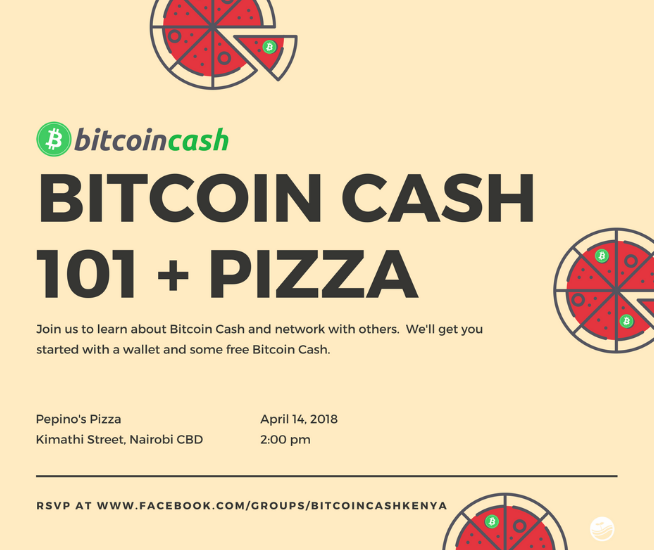 On April 14, 2018, at 2 pm, the first-ever Bitcoin Cash Kenya Community Meetup will take place at Pepino's Pizza on Kimathi Street in Nairobi.
Djibril Wachiye, event organiser and founder of JumpstartUP, told BitcoinAfrica.io: "The launch of Bitcoin Cash (BCH) Kenya community is informed by our mission to help Bitcoin Cash BCH) serve one billion users around the world within five years, Kenya included. We hope to provide economic freedom to users by allowing them to send money to anyone, anywhere at any time for less than a cent."
"Other secondary innovative products and services built on top of Bitcoin Cash have made it easier for ordinary people to start using Bitcoin Cash as money. For instance, CoinText enables users to send Bitcoin Cash to any phone without internet via SMS, making it possible for the poorest in the developing world to participate in the digital economy, services on Local Bitcoin Cash matches peer-to-peer bitcoin cash buyers and sellers, allows people to post or apply for gigs and pay or get paid in Bitcoin Cash, and Tipprbot allows social media users to reward content creators with Bitcoin Cash directly on their usernames without the complexities of wallets," he continued.
"With high levels of unemployment in Kenya, we believe that creating awareness of Bitcoin Cash (BCH) and innovative solutions around it will lead to the technical and economic empowerment of the masses," Wachiye added.
"Information symmetry has contributed to the loss of funds to pyramid schemes disguised as bitcoin investment opportunities. By default, it is the responsibility of the enlightened to educate the masses and create stronger communities to lay a foundation for the mainstream adoption of digital currencies."
"We are at a crucial moment in the discourse around Bitcoin scaling, and now more than ever everyone needs to pay attention and contribute to this discussion. On this premise, Bitcoin Cash Kenya community aims to bring everybody on board through monthly meetups and activities to discuss issues around Bitcoin Cash, help each other solve day-to-day issues in their specific areas of specialisation and network," Wachiye concluded.
Bitcoin Cash (BCH) was created in August 2017 as a result of the ongoing Bitcoin scaling debate as an alternative peer-to-peer cash payment system to Bitcoin (BTC).
If you want to attend the first-ever Bitcoin Cash Community Meetup in Kenya, you can register here.
The Sun Exchange Launches SUNEX Token to Fund its Solar Project Insurance Fund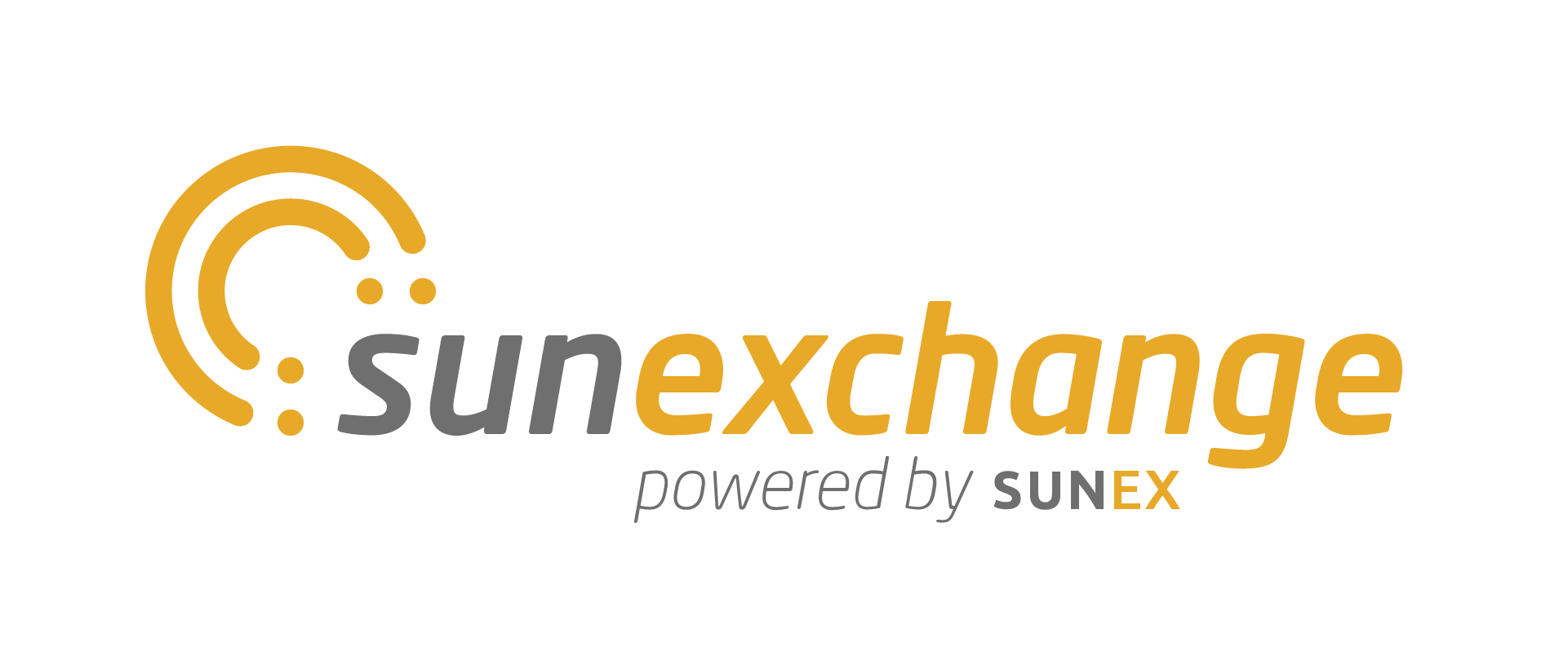 The Sun Exchange, a South Africa-based blockchain startup, has announced the launch of its new SUNEX network token. The SUNEX token will be used to create a solar project insurance fund for emerging markets on The Sun Exchange platform.
The SUNEX network token will be utilised on the new Sun Exchange Solar Project Insurance Fund (SPIF) which has been built to unlock financing and minimise risk for financially underserved solar projects.
The Sun Exchange is a blockchain-based solution that provides members with a unique opportunity to earn income by investing in clean solar energy projects across Africa. Those looking to invest in the solar panels are able to purchase each solar photovoltaic (PV) cell online at $10 and lease them for installation to schools, businesses, hospitals as well as other organisations in Africa and the Middle East.
Individuals who invest in the solar cells are able to earn monthly income from the lease of the solar cells that are either paid in cryptocurrency or fiat currency with the consumers benefitting from access to clean energy that is affordable.
The new SUNEX digital network token and SPIF are the latest additions to the innovation designs that The Sun Exchange is developing to maximise benefits for its stakeholders while eliminating the obstacles hindering the financing of solar energy installations in developing countries.
SUNEX Digital Token Features
As an ERC20 standard token that has been built on the Ethereum blockchain and is designed to make solar asset ownership more affordable and rewarding, the SUNEX token's features include:
Opportunities to receive up to a 20 percent return in tokens by staking SUNEX tokens into the Sun Exchange SPIF
Access to discounts and lease bonuses when using The Sun Exchange
Priority access to new solar projects on the platform
A gamified rewards programme, which guides users towards maximising the diversification and social impact of their solar cell portfolio
One of the main concerns for The Sun Exchange is to provide its members with a secure financial environment. For this reason, all the solar projects they have launched to date have proven reliable due to their rigorous approach to due diligence.
"The new Sun Exchange SPIF creates a new layer of security and reliability as the company grows, stimulating investment in impactful solar projects," stated Larry Temlock, co-founder and CFO in a company press release, and will be "the world's first crowd-sourced default insurance fund for clean energy projects in emerging markets."
The Sun Exchange's SPIF will:
Safeguard The Sun Exchange solar cell owners against costs associated with potential solar project defaults
Unlock the flow of capital into emerging markets Commercial & Industrial (C&I) solar projects, accelerating critical economic and social development
Allow The Sun Exchange members can grow their token holdings by staking SUNEX tokens into the SPIF
Solar Projects Financing a Drive for Economic Development
Speaking on the new SUNEX digital token and SPIF, Abraham Cambridge, founder and CEO of The Sun Exchange said: "Small commercial and industrial solar projects can drive urgent economic development by powering organisations such as hospitals, schools, small and medium businesses in developing regions. However, with aid organisations and NGOs primarily funding residential solar, and large banks and financiers only backing large and utility-scale projects, C&I solar projects fall into a major funding gap. With the new SUNEX network token and SPIF, Sun Exchange is leveraging blockchain and the crypto-economy to further bridge that funding gap and address a very real global challenge with the power to impact the lives of millions."
David Orban, the founder and Managing Partner of Network Society Ventures, and one of the investors in The Sun Exchange's projects said: "We have invested in The Sun Exchange and purchased SUNEX tokens, because we believe in the fundamental value of the business, and in the healthy growth of the network as people all over the world embrace renewable energy. The innovation of coupling blockchain with solar energy decentralizes renewable energy funding and production, democratizing access and setting the stage for the long-term growth of Sun Exchange's activities."
To date, The Sun Exchange has provided financing for four different solar projects across South Africa that are fully operational. These include two wildlife rescue and protection parks, a school and a tire recycling factory. In addition, The Sun Exchange's crowdsale for its fifth project that is meant to provide power for an environmental NGO South South North sold out in a record-breaking two weeks.
"What is fantastic about The Sun Exchange model is that it benefits us as the recipient of power and it benefits the people buying the solar cells and it's also a win for the environment," said the Director of South South North, Carl Wesslink. "Their unprecedented approach to solar financing can achieve installation at scale on a commercially sustainable basis. This is the catalyst required for realising our (distributed) energy revolution."
The SUNEX network token will be available for sale through a public token event from April 22, 2018, at 12:00 PM UCT to both existing Sun Exchange members as well as the general public. The Sun Exchange SPIF will then be created shortly after the token sale comes to an end. Additional information on the new SUNEX token, token sale and SPIF can be found on the SUNEX Network Token Whitepaper.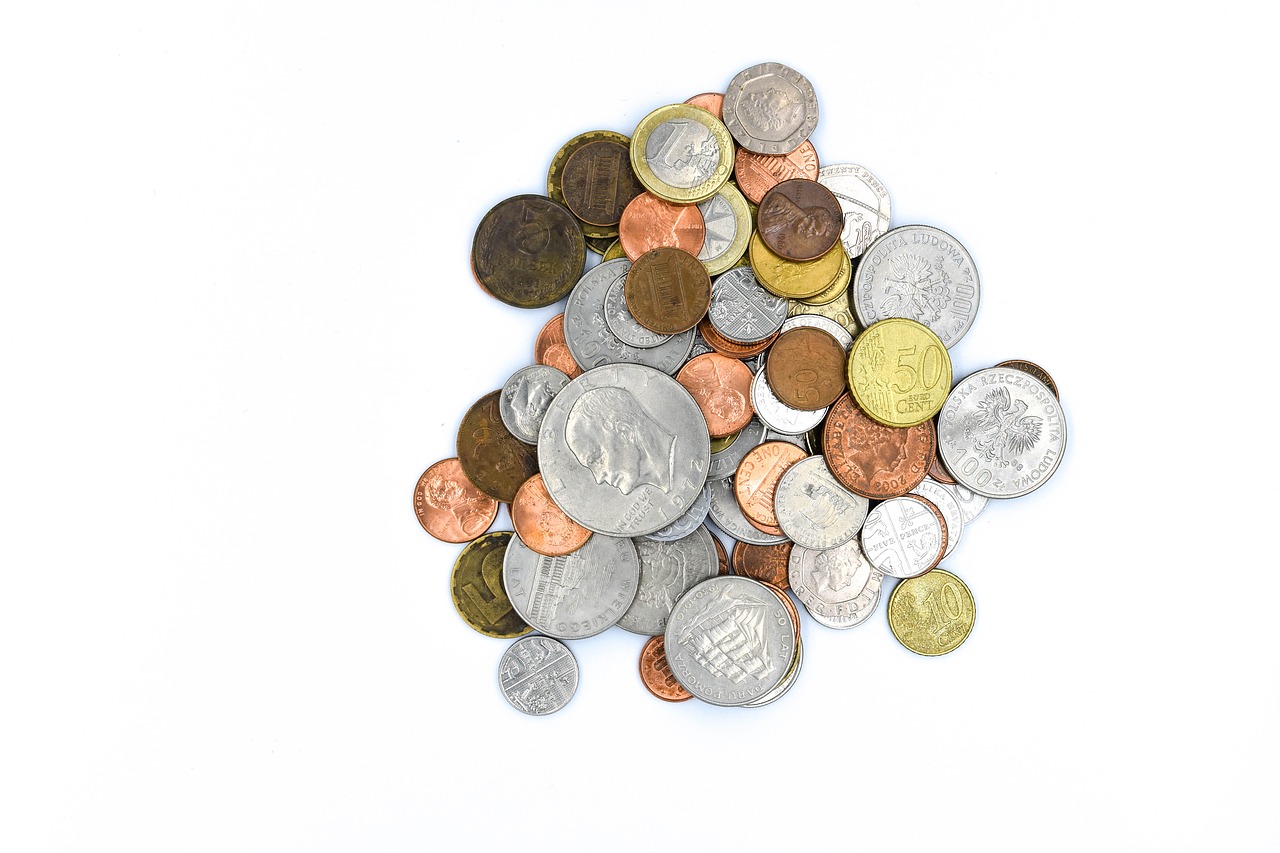 By definition, a currency should meet the following criteria; be a medium of exchange, a unit of account and a store of value. While decentralised digital currencies have served as an excellent speculative asset, the same cannot be said for their use as a medium of exchange, store of value or unit of account. For the case of dominant cryptocurrencies like bitcoin and ether, it makes little sense trying to store value in a currency whose price fluctuates by 10 to 20 percent on a regular basis. In such a scenario a solution would be the use of stablecoins.
Understanding Stablecoins
Across the globe, there are very few places that have a stable currency. Even popular fiat currencies such as the euro or US dollar are not immune to fluctuating exchange rates, inflation, and diminishing purchasing power. Still, the fluctuations are usually so small that people prefer using these government-backed currencies. However, in the case of cryptocurrencies, these fluctuations are more significant resulting in higher volatility. The volatility makes them attractive to investors who are looking for speculative digital assets, but quite less effective as spending currencies.
For many, the picture of an ideal cryptocurrency is one that is balanced in its purchasing power or is slightly inflationary, to motivate the owners to spend their coins rather than holding them. This ideal cryptocurrency would achieve the following properties of a currency, namely, be used for transactions and payments, act as an asset or store of wealth and used as a unit of account. This perfectly engineered cryptocurrency is also known as a stablecoin.
In simple terms, stablecoins are price-stable cryptocurrencies that have their value pegged to another asset such as the US dollar.
Benefits of Stablecoins
Popular cryptocurrencies like bitcoin (BTC) and ether (ETH) attract a lot of retail and institutional money due to their volatile prices. While such volatility may fuel speculation, it hinders real-world adoption of applications built on top of these digital currency protocols.
For instance, it would be unfair to pay someone a salary in bitcoin when you know the purchasing power of their wages keeps fluctuating. The same applies to entrepreneurs and consumers who find their exposure to price fluctuations when transacting in cryptocurrencies to be risky. In regards to applications built on a blockchain, any application that requires low volatility cannot be denominated in an underlying currency that fluctuates by almost 20 percent in a day. Furthermore, significant changes in the value of a cryptocurrency also preclude consumer loans on the blockchain, prediction markets, derivatives and long-term smart contracts that require price stability.
Not everyone in the cryptocurrency community is keen on speculation. Some prefer a store of value on an immutable distributed ledger, bypassing financial intermediaries and inflationary fiat currencies. Currently, mainstream cryptocurrencies cannot adequately provide that. Instead, the momentum is shifting towards achieving price-stability in cryptocurrencies through the creation of stablecoins.
How Can Price Stability be Achieved?
The classification of stablecoins includes three major types: fiat-collateralised coins, crypto-collateralised coins, and non-collateralised coins.
Fiat-collateralised Stablecoins
In this case, a certain amount of traditional currency is deposited as a collateral and coins are issued in the ratio of one-to-one against this fiat currency. The coins can also be pegged to other items such as gold, silver, or oil just to name a few. This is by far the simplest way to build a stablecoin. However, it requires a central authority to guarantee the issuance and redeemability of the stablecoin. Also, to ensure the stablecoin is fully collateralised regular audits have to be performed.
Crypto-collateralised Stablecoins
These stablecoins are almost similar to their fiat counterparts, the only difference being the collateral is not a real-world asset but is instead another cryptocurrency. Many will argue that the drawback to this is cryptocurrencies are unstable, which means the collateral will fluctuate. That is why these type of stablecoins are over-collateralised so as to absorb price fluctuations.
For example, someone deposits $300 in ETH to receive stablecoins worth $100. This means even if the price of ETH depreciates by 20 percent, the stablecoin can still retain its price as there are still $240 in cryptocurrency collateral backing the value of the stablecoin. The obvious flaws for crypto-collateralised coins are their more prone to price instability than fiat-collateralised coins. In addition, they can also be spontaneously destroyed due to their over-collateralisation, which has a high loss exposure in the case of a cryptocurrency market crash.
Non-collateralised Stablecoins
These are not actually backed by anything except for the hope they will retain a certain value. The system builds on smart contracts that algorithmically increase and decrease the supply of the price stable cryptocurrency.
Stablecoins in the Market
While there are several stablecoin projects in various phases of development today, a few have gained some level of notoriety.
One such project is MakerDAO. MakerDAO is a decentralised autonomous platform on the Ethereum blockchain whose token Dai is pegged against the value of the US dollar. Price stability is maintained through an autonomous system of smart contracts.
Another project is TrueUSD, which is a US dollar-backed stablecoin that is 100 percent collateralised. TrueUSD's legal framework allows users to exchange USD directly with an escrow account. Their public and audited smart contracts ensure a 1:1 flat rate for TrueUSD and USD in the accounts.
Alternatively, Basecoin can be considered as a non-collateralised stablecoin since they rely on consensus to decrease and increase the supply of their coin. Still, their price is pegged at $1.
So far we are yet to witness a stablecoin go mainstream. Part of the problem is no team has managed to develop a universally accepted stablecoin without having to compromise on features such as decentralisation, privacy or security. The reality is lack of price stability is holding back cryptocurrencies from displacing most forms of fiat currency and promoting decentralised applications. The successful implementation of a stablecoin could just be the catalyst that opens the door for further innovation in the crypto-ecosystem.
Tokens are Taxed as Assets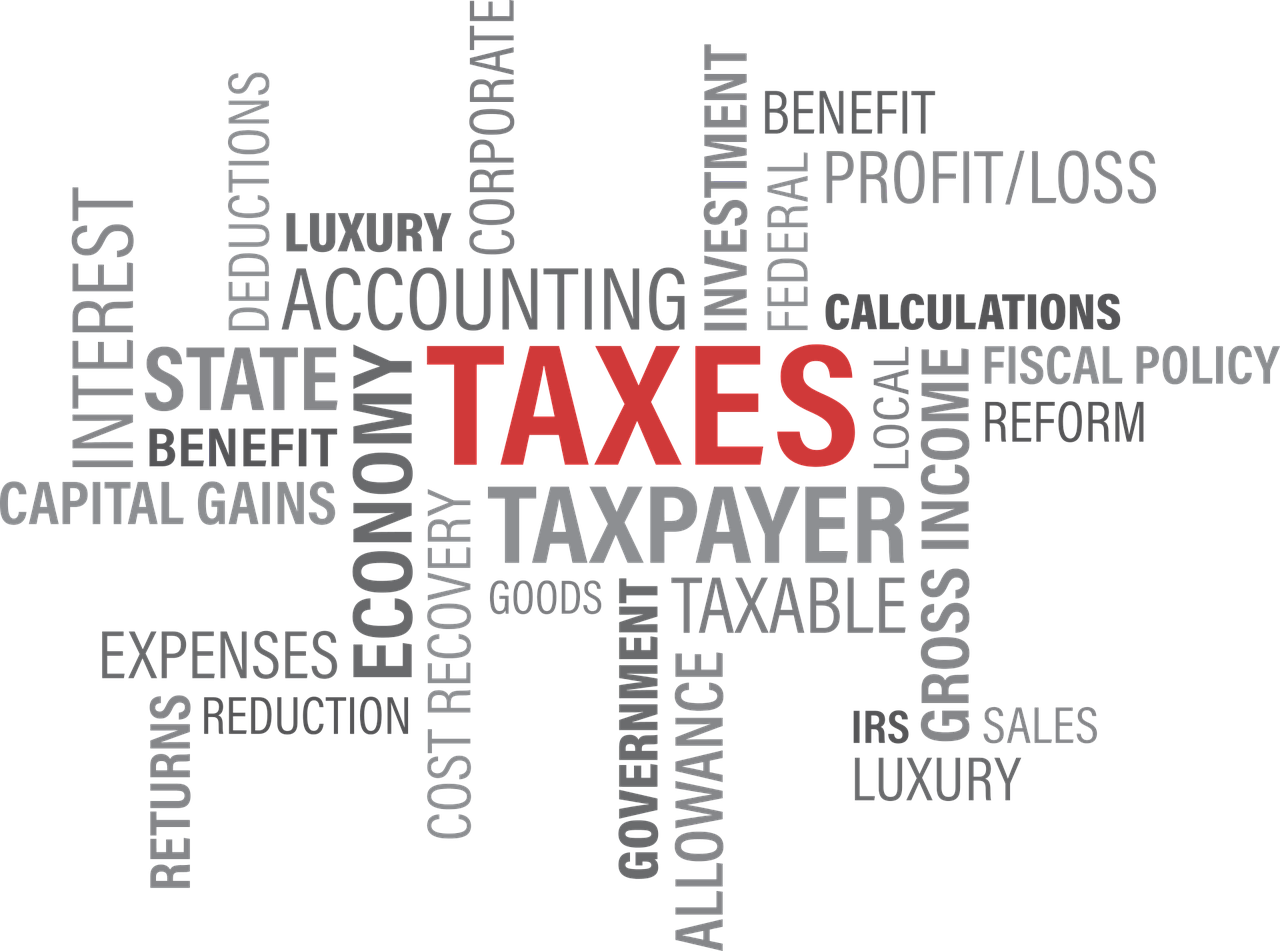 Most tax authorities see cryptocurrencies and crypto-tokens as commodities. As we know, there are several types of crypto-tokens:
Currencies
Assets (land, metals, gemstones, antiques, etc.)
Access
Equity
Debt
Derivatives
Indexes/funds
Partnerships
Misc
A token can represent almost any kind of value, different people can purchase the same token for different purposes, and tokens can change their "type" or purpose over time. A crypto-token can represent your gym membership or a ride-sharing credit. Yet most governments tax them as if they were investable assets.
Suppose you go to an exchange and want to trade bitcoin for Pillar tokens. This trade breaks down as:
Sell bitcoin to exchange, pay blockchain settlement fee in bitcoin (1 taxable transaction)
Receive Pillar tokens from exchange. In this case, someone has to pay the gas (blockchain settlement) fee on the Ethereum blockchain (2 taxable transactions)
That trade has three taxable transactions. In each case, the seller has to calculate his net gain/loss on each. When were these tokens purchased and for how much? What was the gain/loss at the time of sale? Which tokens get long-term capital gains treatment and which are short-term gains?
Now suppose you use those Pillar tokens in your Pillar wallet. You want to buy a Pillar t-shirt in the store in the wallet (this should be possible by September). The shirt is priced in ether. You pay a certain amount of ether for the shirt, plus you pay an extra amount in PLR tokens, which are required to use the system. The current fee for an Ethereum blockchain transaction is 40 cents. So here's your breakdown:
Pay the ether for the shirt.
Pay the sales or VAT tax, probably in ether.
Pay the ether fee to settle the shirt/tax transaction.
Pay the PLR to the system.
Pay the ether fee to settle the PLR transaction.
In this case, it's likely that the PLR charge (4) is less than its blockchain settlement fee (5). ALL of these transactions are taxable events. This is the nightmare we find ourselves in as we try to reinvent the world of finance. Using dollars or euros, we don't have any tax consequences, but using blockchain-based tokens, we do. Neither side – 1) those of us designing and using cryptocurrencies/tokens and 2) those charged with collecting tax – is prepared for this unintended battle.
How Should Systems Charge for Access?
There are some things we can do to limit the damage. These tactics apply to groups that have systems that use tokens to "power" the system, as advertised in most white papers.
There should be no transaction tokens. Charging some amount of tokens for each transaction incurs a blockchain settlement cost and triggers two separate tax events per transaction.
Any system using tokens on a per-transaction basis should switch immediately to one of the following models:
Coupon model: the user pays in advance for a number of internal bookkeeping units that then pay for transactions. For example, she would purchase a "booklet" of ten transaction credits and then spend them as she uses the system. Because they are internal units of account and not blockchain-based assets, purchasing the coupons is a single taxable event but spending them is not.
Subscription model: the user purchases a time-based subscription fee for your system's services, so she would pay a certain amount every month, and all her fees are covered. There would be a fee to settle the subscription payment, which would produce two taxable events. It may be better to charge people once a quarter than once a month. No one wants extra Ethereum fee charges or taxable events.
Staking model: reward users who maintain a certain minimum balance of your tokens with free use of the system. There are economic advantages and incentives for this, but it probably shouldn't be the only way to charge for access. I think you would want to encourage it but use a monthly pay-as-you-go model as a back-up.
This article was contributed by David Siegel. David is the founder and CEO of the Pillar Project, a nonprofit Swiss foundation building the world's first smart wallet for crypto-assets. He is the author of Pull, business strategy in the age of the semantic web, and The Token Handbook, the first book on tokenomics.