Jim Rogers Sees Africa's Future as a Blockchain-Powered Cashless Society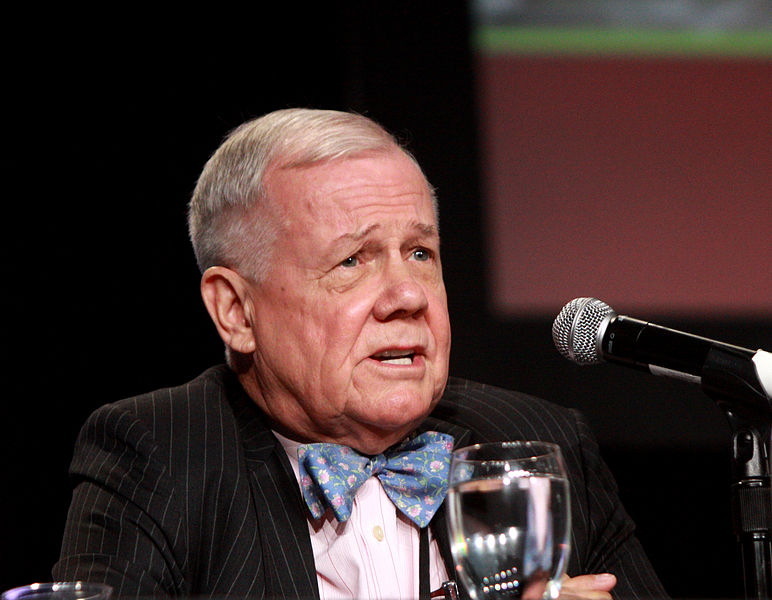 Renowned investor and author Jim Rogers believes that Africa will soon become a cashless society due to its aggressive adoption of mobile technology. He believes that blockchain technology will be the catalyst that will bring this cashless revolution and open more opportunities for the people of Africa.
The African Tech Dream
Rogers is no stranger to Africa. He has been an active investor in the continent for a long time and has travelled all of Africa, which he documented in his bestseller 'Adventure Capitalist: The Ultimate Road Trip.'
According to Rogers, the continent is at a crucial moment where developing nations are using technology to skip certain steps when it comes to economic transformation. The technology coupled with natural resources and a large workforce will enable African nations to leapfrog the more developed nations in his view.
Rogers points to South Africa as a great connector between Africa and the rest of the world. The countries recent ascendancy to the chairmanship of BRICS and the appointment of South African entrepreneur Dr. Iqbal Survé, as president of the BRICS Business Council, puts the country in a leading position in the developing world. Also, South Africans have an easier access to financial services than anywhere in the continent making it attractive to international investors.
Rogers explained that technology has the power to reshape Africa by unlocking the millions across the continent who have no access to information and financial services. He added:
"I'm not an expert at actually creating technology, but I know it has the power to re-shape Africa, providing countless opportunities for new businesses and profits. Through what Amazon and Google have done in other countries around the world, they have pretty much laid the blueprint for Africa. Companies with a footprint like Sagarmatha Technologies, with their expertise and leadership, are now perfectly positioned to apply these learnings to what is essentially virgin territory. There's a market of at least one billion people across the continent, all hungry for information, the ability to transact and they are primed to be unlocked."
A Cashless Africa Thanks to the Blockchain
Rogers believes that blockchain technology will play an instrumental role in transitioning the continent to a cashless society. Considering the pace at which most African countries have embraced mobile money and other financial products he views blockchain technology as the next step in the continent's economic evolution. While he is currently bullish on capital markets in Russia and China he thinks Africa is better positioned to implement decentralised systems since it is unencumbered by legacy infrastructure and technologies found in developed economies.
"Blockchain is changing everything we know and, because Africa is coming straight to it, it will instantly change everything we do. It's a reality, already," Rogers believes.
Ultimately, he expects to see new policies and regulations being tabled to allow for blockchain innovation. Blockchain technology will be useful in enabling cross-border remittances, disrupting energy and oil sectors, trading commodities, improving identity and verification systems just to name a few. These benefits would be the beginning of a journey to a truly cashless society.
While Rogers is an ardent believer in Africa's potential, the scope of his dream goes beyond the continent. "My daughters are 10 and 15-years old and they will probably never go to a bank or a post office or a doctor. We won't be able to send letters or cash a cheque, as these institutions will simply cease to exist. We will operate in a totally cashless society," he remarked.
Bancor Set to Launch Blockchain-Based Community Cryptocurrencies in Kenya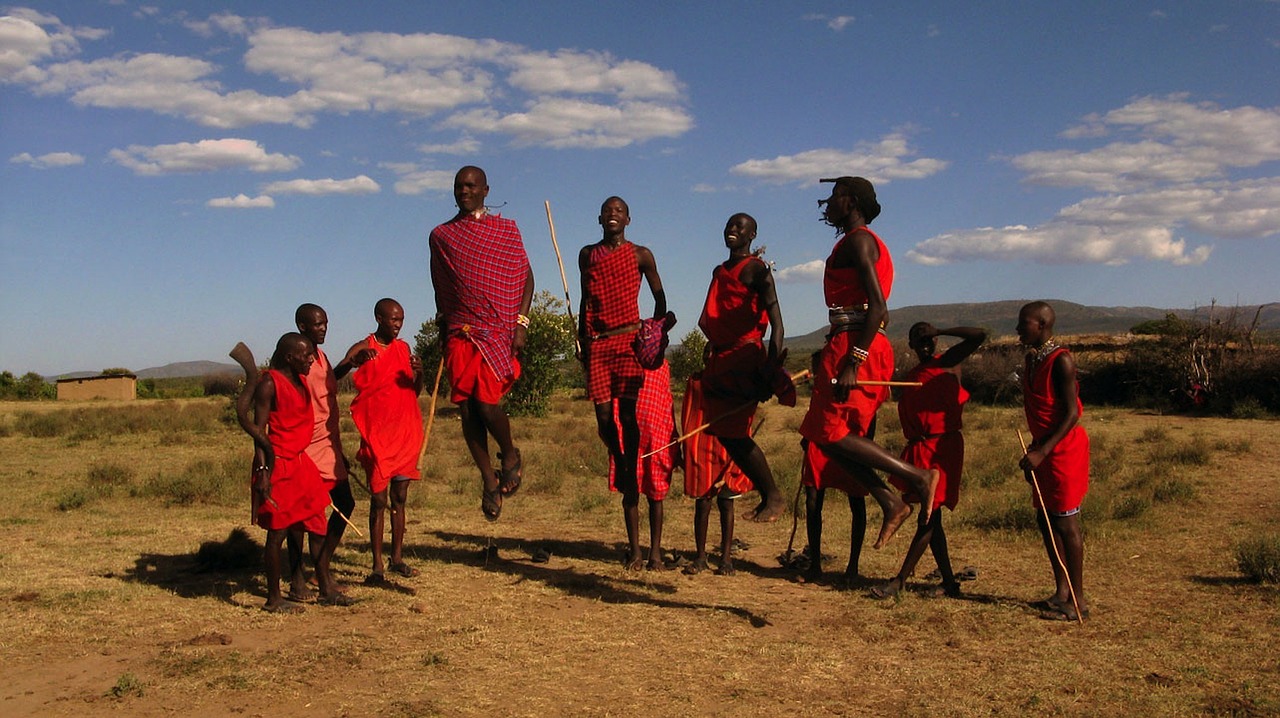 The Bancor Network has announced plans to launch a network of blockchain-based community currencies in Kenya. The launch of community cryptocurrencies is meant to help curb poverty through the stimulation of both local and regional commerce as well as increased peer-to-peer collaboration.
This new project will enable communities within the East African nation to create and manage their own digital tokens, through the utilisation of blockchain technology, thereby, closing the barriers that have historically existed to prevent the use of community currencies.
Will Ruddick, Bancor's new Director of Community Currencies, will manage the project from Nairobi where he has lived for over a decade. He also runs a non-profit foundation known as Grassroots Economics, which oversees community currency programs in six different locations in Kenya that serves more than 1,000 local businesses and 20 schools. Ruddick, together with his team, will make use of the Bancor Protocol to expand Grassroots' existing paper currency system into a blockchain-based network that intends to decrease poverty and build stable markets through the use of local currencies. Ruddick said:
"When communities have the same right as nations to create and manage currencies, they will unlock their full potential."
Co-founder of Bancor, Galia Benartzi, said in a press release: "We have seen the crypto world generate roughly $400 billion for new currencies, and we believe the same mechanics can be applied to help communities create wealth on a local level through the use of blockchain-based community currencies that fill regional trade gaps, enable basic income and food security, and promote thriving local and interconnected global markets."
Bancor's Project Plans
Bancor will be seeding its first currencies by donating some of the capital it raised during its $153 million token sale in June 2017. The Bancor Network enables anyone to create digital currencies that contain one or more balances in a connected currency. This allows integrated currencies to be replaced with one another without the need for a counterparty. The currencies also have built-in mechanisms that are built to algorithmically calculate prices based on the supply of the currency and adjusts effectively to its use.
The Bancor Network is already being utilised daily to process more than $20 million conversions in digital currencies and is now set to be rolled out to disadvantaged communities across Kenya.
Plans for the launch of the project include:
First pilots in the two largest slums in Kenya: Kibera and Kawangware.
Grassroots will leverage its network of local businesses network to circulate the currency by giving discounts and additional benefits to customers who use it in their transactions.
As more people buy and hold the local currency, its market cap is expected to increase, hence create wealth and purchasing power for its holders.
Anyone will be able to buy and sell the community currencies (including community members) using other digital currencies or major credit cards with transactions processed via the open source Bancor Protocol, enabling users worldwide to support the communities from afar.
A balance in a stabilised "parent" cryptocurrency still under development will – at the start – be pegged to the Kenyan Shilling (KES) and allow for exchanges between the network of local currencies at algorithmically calculated prices.
Impact Investing Tools
In an attempt to build an alternative Grassroots Economics community currency network in Kenya about eight years ago known as "Bangla-Pesa", Ruddick, an American-born physicist, was jailed by the Kenyan authorities. He would later relaunch the community currency network in partnership with the government of Kenya. Both he and the Bancor team have been vocal on the potential of community currencies to curb global poverty using a bottom-up approach for sustainable economic development.
This project is part of growing efforts from a wave of blockchain startups to use blockchain technology, smart contracts, and cryptocurrencies to build the next generation of aid and impact investing tools.
Tanzanian Blockchain Community to Hold First Blockchain Event on June 30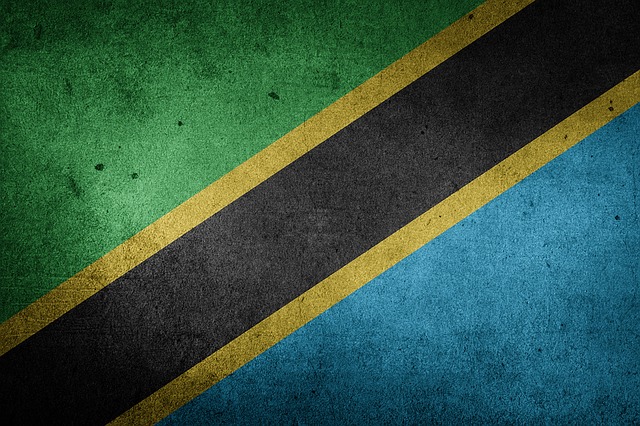 The Blockchain Tanzania Community has organised the first blockchain event in the country to be held on June 30, 2018, at the University of Dar es Salaam from 10 am to 1 pm.
The event will be a commencement seminar where Blockchain Tanzania will share its objectives, vision, and mission with the public and other stakeholders.
The Blockchain Tanzania Community brings together professionals, companies, academicians, and regulators such as the Tanzania Revenue Authority (TRA) and the Tanzania Communications Regulatory Authority (TCRA).
The organising chairman Rutazaa told BitcoinKe:
"As a community, we aspire to create an environment where youths will be inspired to engage and learn, investors favoured to invest, and regulators encouraged to fairly regulate, so blockchain, for what it is, can revolutionise our country."
Tanzania is joining the ranks of other East African countries such as Uganda and Kenya that are embracing blockchain technology. For instance, Uganda is set to establish a blockchain taskforce while Kenya already has a functioning taskforce.
Non-Profit Partnership Harnesses Blockchain to Assess Impact of Conservation in Madagascar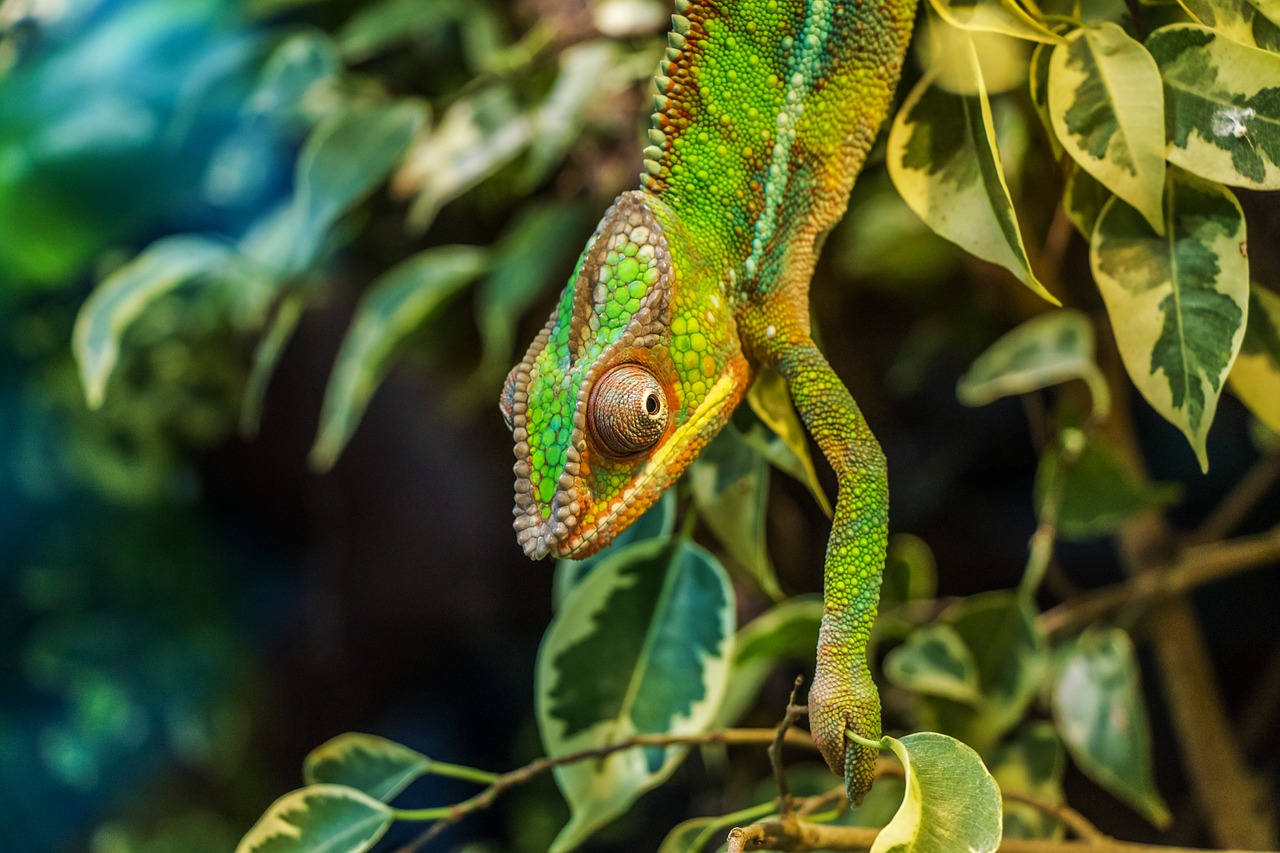 Two non-profit organisations, the ixo foundation and Seneca Park Zoo Society, have partnered to measure the impact of global conservation initiatives using blockchain technology.
The ixo foundation has developed an open-source protocol using blockchain technology, which enables anyone around the world to create an impact claim. The claim is then assessed by a human evaluator or dataset to become a verified impact claim which can be used as proof to access funding.
South Africa-based ixo foundation is a software development organisation founded by Dr. Shaun Conway while New York-based Seneca Park Zoo Society is the non-profit partner of Seneca Park Zoo.
The First Collaboration
The partnership's first project will involve recording animal and insect regeneration in Madagascar's regenerated forests using sensors and the blockchain. The sensors will be linked to ixo's blockchain to collect data and verify it. Impact tokens, which can be used to get funding with verified proof of impact, will then be created.
Seneca Park Zoo Society and Stony Brook University have been using the sensors to test their effectiveness in assessing ecosystem well-being in reforested areas on the island.
Dr. Conway, founder and president of the ixo foundation, said: "Our partnership with Seneca Park Zoo Society is a proof of concept, showing how all manner of conservation projects can record the impact they are having. By utilising the ixo Blockchain for Impact, they will be able to record evidence of change as verified impact data, which demonstrates what counts for sustainable social, environmental and economic development."
"We will use this data to grow the fundraising and public education potential of zoos and aquariums, reinforcing the value of zoos to our communities. We look forward to our first collaboration in Madagascar, which will allow us to measure the positive impact of renewed forests through biodiversity measurements and increased human health using the ixo Blockchain for Impact," said Tom Snyder, director of programming and conservation action, Seneca Park Zoo Society.
The two organisations will collaborate further to assess the effect of global conservation initiatives and boost funding for zoos and aquariums.
Creating an Extensive Database & the Amply Project
Dr. Conway established the ixo foundation after he acknowledged the difficulty of finding sufficient data when planning a project. The non-profit organisation, therefore, aims to develop a verified database, in the next 13 years, covering all the targets set out to attain the UN's sustainable development goals.
Ixo's protocol has already been used in a project, dubbed Amply, that aims to track student attendance in rural South African schools. Rather than using a paper attendance sheet, teachers use a mobile app to record students' turnout. The records are essential to schools because they can be used to access government subsidies.