Nigerian Bitcoin Scam Disappears With Victims' Funds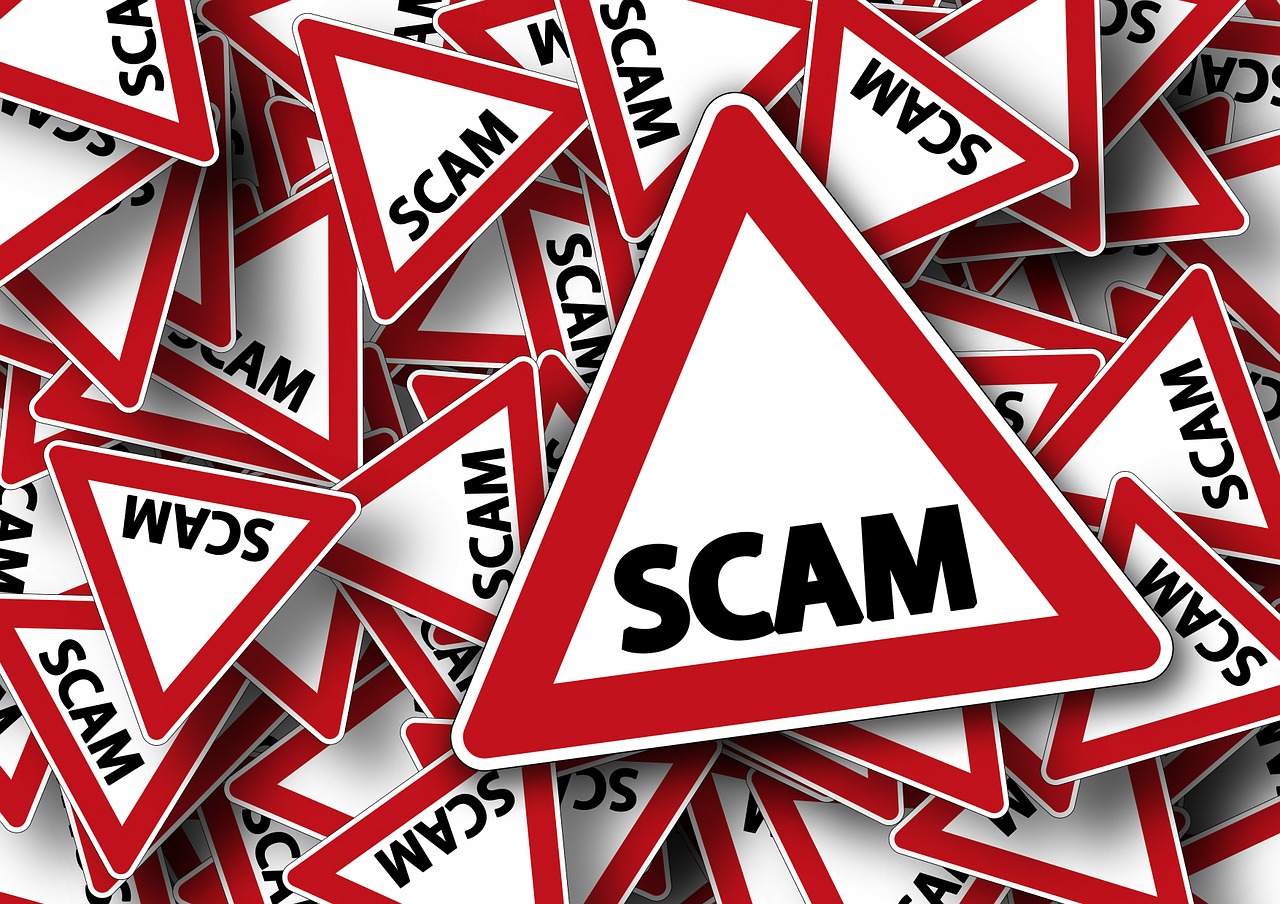 More than 1000 investors stormed the offices of a bitcoin trading company in Calabar, Nigeria last week only to discover that the proprietors had disappeared with their money. The company, which was offering 30 percent interest after a week of trading, stole millions of Naira after about two months of operations.
A customer who had invested ₦5 million said:
"I saw people collecting 30 percent interest after one week that is why I also put in money. A huge part of the money I put in was even borrowed".
Members of the National Youth Service Corps (NYSC) also reportedly invested their money in the company. One of the members said she invested ₦1.5 million which was her life's savings while another stated: "That money was all [I had saved during my service year]. This is painful, I thought I could do business and help myself and my poor family."
The frustrated victims, realising that their investments were irrecoverable, took whatever items they could find in the company's offices at the Bassey Duke shopping mall hoping to compensate themselves. Furthermore, the angry crowd caused such a ruckus that law enforcement officers were forced to fire warning shots in the air to control the situation.
"The crowd you are seeing today are just a few that have come to get their money. They made millions and disappeared with our money. I don't know why we would never learn. MMM and the likes that promise quick profit have duped us in the past, yet we keep falling for them, including me. I put in ₦500, 000 into this one and now see my money has gone down the drain," one of the victims said.
In light of the collapse of bitcoin pyramid scheme MMM in both Nigeria and Kenya, it is surprising that these type of bitcoin scams are still able to attract and finally harm "investors". It is, therefore, important to highlight that you should never invest cryptocurrency in "investment schemes" that promise high returns in a short period of time as they are guaranteed to be scams.
South Africa's Central Bank Categorises Cryptocurrency as "Cyber Tokens"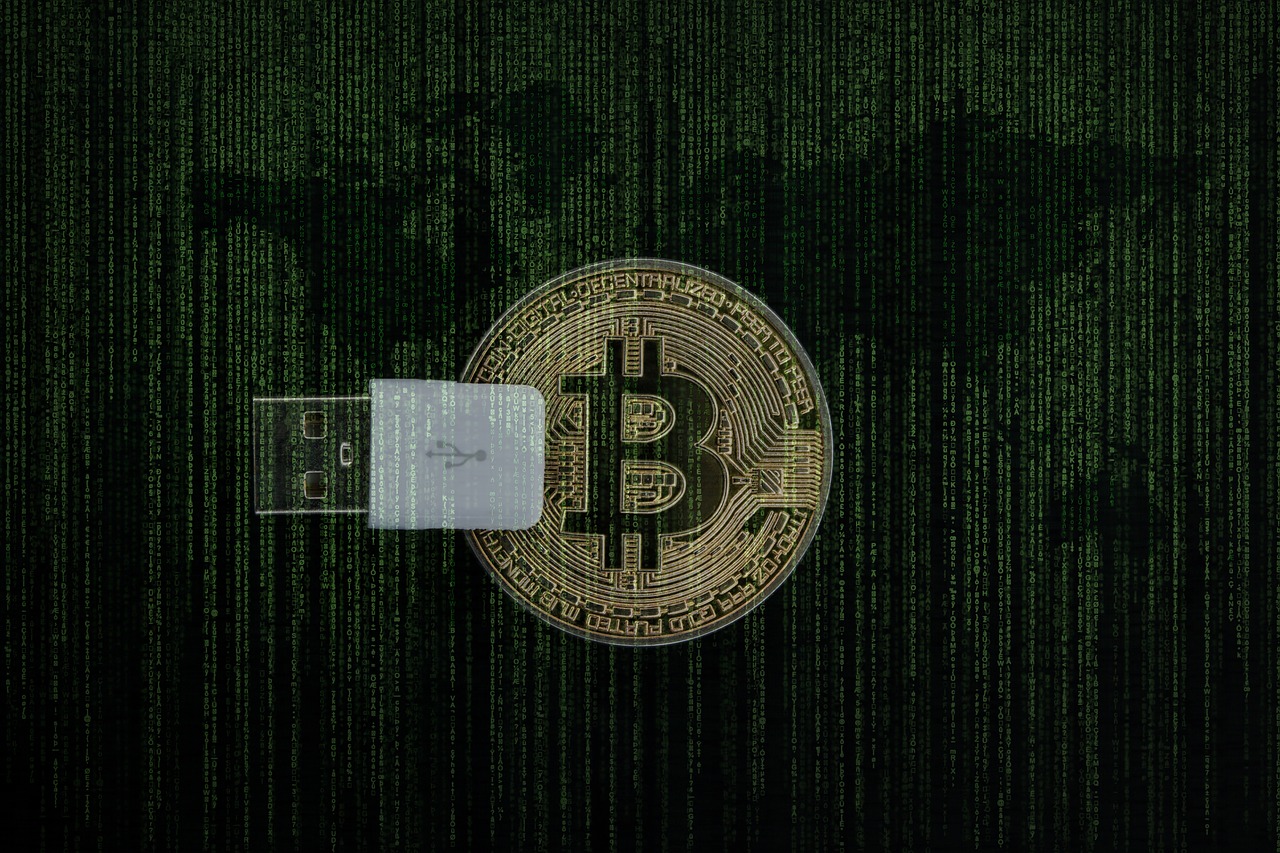 The South African Reserve Bank has made a decision to categorise virtual currencies such as bitcoin as "cyber-tokens" stating that they do not meet the necessary prerequisite to be referred to as money.
While addressing reporters in Pretoria, the Deputy Governor of the Reserve Bank of South Africa, Francois Groepe, said:
"We don't use the term 'cryptocurrency' because it doesn't meet the requirements of money in the economic sense of the stable means of exchange, a unit of measure and a stable unit of value. We prefer to use the word 'cyber-token'."
In addition, the Reserve Bank has now formed a financial technology (fintech) taskforce that will be tasked with reviewing the central bank's stance on private virtual currencies and help draft a suitable regulatory regime and policy framework.
The decision by South Africa's central bank comes just two months after the South Africa Revenue Service (SARS), announced their new laws on digital currencies putting them ahead of most African countries that are still struggling to implement laws that govern cryptocurrency use and trading.
Groepe went on to say: "We want to ensure or establish whether there is still compliance with the relevant financial surveillance or exchange-control regulations."
Not Everyone Loves Cryptocurrencies
Many African governments have been hindering the adoption of cryptocurrencies. Just this week, the Reserve Bank of Zimbabwe banned all cryptocurrency operations in the country forcing Golix – one of the largest cryptocurrency exchange platforms in the country – to take them to court and challenge their directive. Although the ban was lifted by the Harare High Court, it is not yet clear what the next cause of action of the Reserve Bank of Zimbabwe will be.
Zimbabwe is not the only country. The Central Bank of Kenya has also maintained that investing or trading in cryptocurrencies is risky and has continued to warn both local banks and the general public against them. The central bank of Lesotho also told investors earlier in the year that they would not offer any help to anyone in case they lost their money on digital currencies.
Zimbabwe High Court Suspends Ban on Cryptocurrencies Set by Central Bank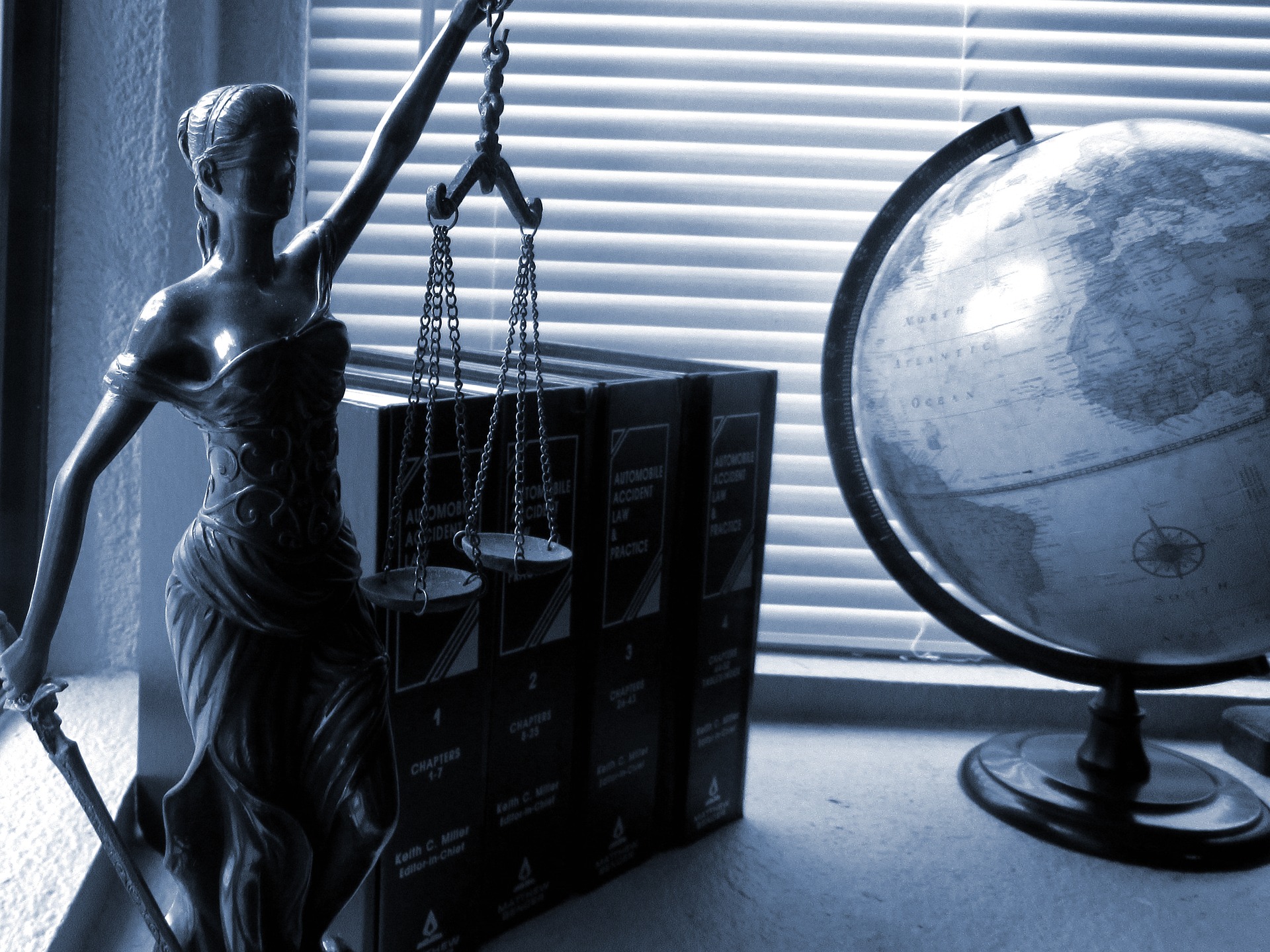 Zimbabwean digital currency exchange Golix will be able to resume operations after the Harare High Court suspended a ban by the Reserve Bank of Zimbabwe (RBZ) that prohibited cryptocurrency operations in the country.
Zimbabwe's central bank had barred all financial institutions from providing any services to cryptocurrency exchanges terming their move as a step that is meant to "safeguard the integrity, safety, and soundness of the country's financial system, and to protect the public in general".
The ruling was made by the High Court after the Reserve Bank of Zimbabwe failed to appear in court following a case that was filed by Golix challenging the country-wide ban of cryptocurrency trading.
In an interview with CCN, Golix's Communications Manager, Nhlalwenhle Ngwenya, said: "The ban was lifted." None of the officials at the Reserve Bank of Zimbabwe, including the Governor, John Mangudya showed up for the proceedings at the Harare High Court causing the court to suspend the ban.
"We are hoping that we can immediately go back to doing business and processing the order book," stated an official from Golix. As the biggest cryptocurrency exchange in the country, Golix was forced to stop its operations and find ways to deal with the directive from RBZ in a notice that was sent to its members.
Relief to Cryptocurrency Exchange Platforms
The ban lift is a relief to both crypto traders as well as investors who will now be able to trade on the Golix or Styx24 exchange platforms. Besides their crypto trading platform, Golix also owns a bitcoin ATM that is located in Harare.
The RBZ had classified operations by cryptocurrency exchanges as illegal in the country. One of the arguments presented to the high court by Golix was that the ban was unconstitutional citing Section 68 while questioning the authority the central bank had in making laws, a function which is meant for the legislative arm of the government, which the RBZ is not part of.
In a letter issued on May 15 to Golix, the central bank ordered them to cease all their cryptocurrency trading and gave banks a maximum of 60 days to stop any relationships they may have with virtual currency exchange platforms in a circular that had been issued on May 11.
The high court ruling also gave the central bank of Zimbabwe a maximum period of 10 days, within which they can oppose the provisional order. In addition, the RBZ was also ordered to pay the cost of the suit.
Kidnappers in South Africa Demand Bitcoin Ransom for Teenager, Boy Found Unharmed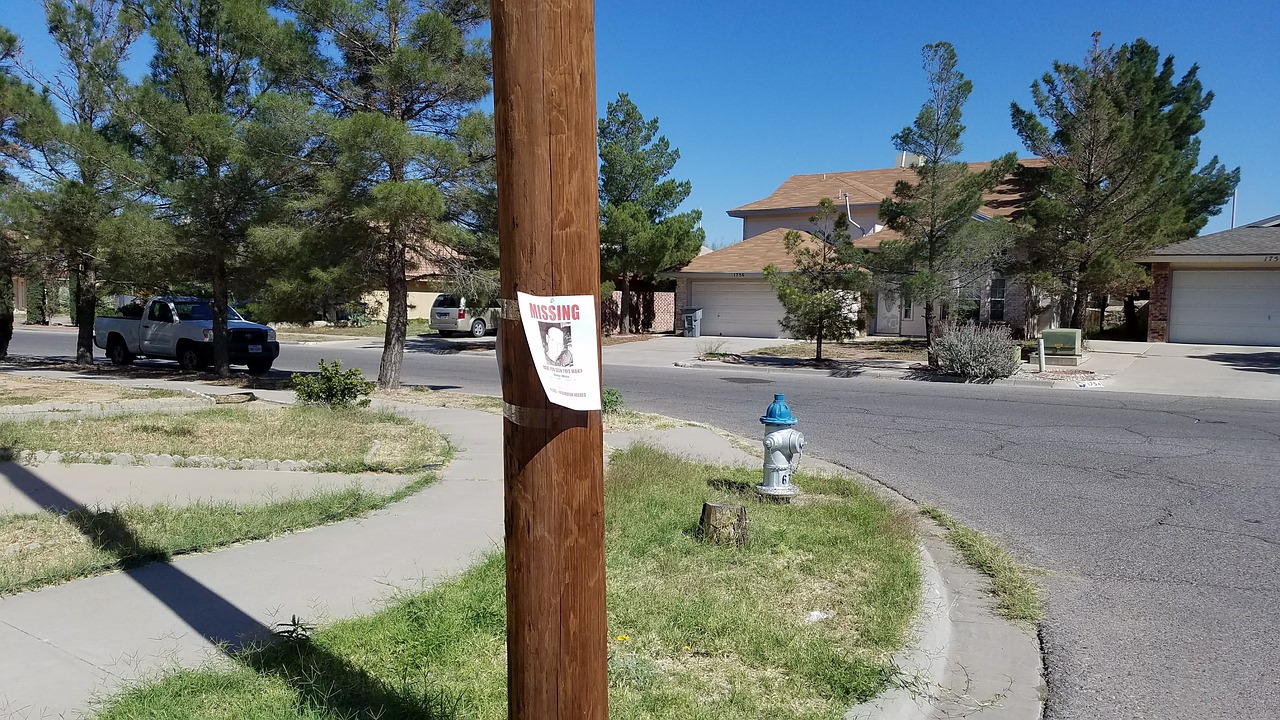 In South Africa, a gang has kidnapped a 13-year old teenager and demanded a ransom to be paid in bitcoin for his release. The abductors have demanded a ransom of 15 BTC, which is an equivalent of $120,000 at today's prices.
"This is a kidnapping! We have your child. Your child will not be harmed if the following demands are met: We demand a ransom of 15 bitcoins to be paid to the below Bitcoin wallet to secure your child's safe release," reads the note left by the kidnappers.
According to The South African, 13-year-old Katlego Mariate was kidnapped while playing with two of his friends at his home in Frangipani Street, Tasbetpark Extension 3, Witbank. Witnesses testified the victim was grabbed into a gold Toyota Corolla occupied by three unknown men before driving off.
The Police spokesman, Brigadier Leonard Hlathi, said the situation is being investigated:
"We are investigating a case of kidnapping that happened on Sunday in Witbank. There was a demand that was made that the parents should deposit cash in bitcoins."
Another police officer said the parents of the victim, who are in deep shock over the incident, do not even know what bitcoin is. "They don't even know what this bitcoin is. They're devastated and you can see they're worried and asking themselves: 'Where's our son?"
Boy Found Unharmed
According to Reuters Africa, police spokesman Hlathi informed the public that the boy was found unharmed on May 24.
This appears to be the first case in the country involving a bitcoin ransom in a kidnapping. However, it is not the first time this has happened in other parts of the world. Last year, a bitcoin analyst was kidnapped in Ukraine and, in early 2018, a lawyer was abducted with respective kidnappers demanding bitcoin as ransom in Mexico.