RippleNami Launches Livestock Identification and Tracking Solution in Kenya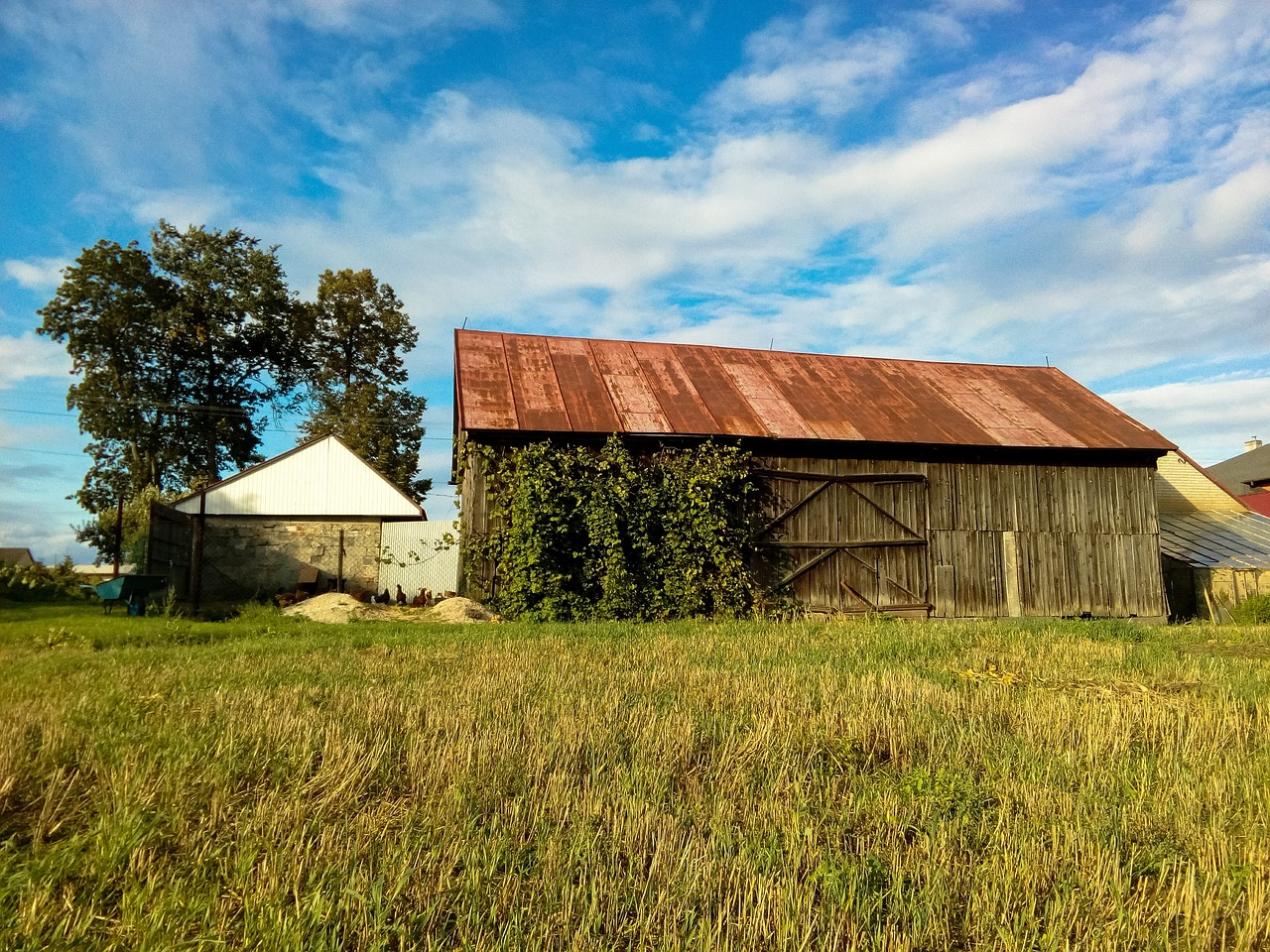 Technology startup RippleNami has established Kenya's first real-time, livestock identification and traceability program in collaboration with the Kenya Veterinary Association (KVA) that will start being used in the arid and semi-arid counties in the country.
The program was developed by support from a local bank and the Directorate of Veterinary Services. As one of the leading blockchain data visualisation platform providers, RippleNami is making it easier for cattle owners to identify and track their own cattle as well as real-time geo-position and livestock diseases mapping and recording crucial livestock biodata to its own database that is web-enabled.
The program –  known as the Livestock Identification and Traceability System – is utilising the platform designed by RippleNami and Radio Frequency Identification Device (RFID) technology. Veterinary officers are now able to capture critical livestock information that allows them to identify and register cattle owners, place and attaching each animal asset from farm to fork. The system will not only help in the control and management of livestock diseases but will also help curb the illegal movement of livestock as well as the widespread cattle theft in major parts of the country.
The platform will also aid in keeping track of the animals' health records when they get treated while at the same allowing for the monitoring of the weight gained in specific animals making it easier to secure insurance and financial services using individual livestock. In addition, the patented RippleNami platform will help in locating each animal's lineage and is crucial in determining breeding programs that boost productivity and lack inbreeding.
Improved Livestock Management
The program will tackle prevailing issues such as surveillance and traceability and disease control, inadequate food and health safety hygiene standards, and drug sediments in animals and their products, among others.
The partnership allows for livestock producers to capture the necessary husbandry data to be captured including vaccination, treatment and feeding. This enables the producers to gain access to credit institutions, better markets, and insurance services using their livestock as collateral. In addition, they are able to manage the husbandry process for their animals while controlling the movement of their livestock. This solution developed by RippleNami will enable banks to provide continuous financial support and micro-lending benefits to livestock owners.
The National Chairman of the Kenya Veterinary Association, Dr. Samuel Kahariri, while speaking on the partnership, said: "The power to geographically visualise the registration of individual animals, farms, holdings, premises and herds now permits us to aid in the enforcement of laws regarding livestock movements, it improves access to local and International markets for livestock and livestock products and improves efficiency of disease control initiatives. This system is one of the key pre-requisites in the commercialization of Kenya's livestock sector as it enters international markets. This public-private partnership offers powerfully intuitive methods to visualise data and identify patterns that quickly lead to actionable outcomes for us."
Phase one of the Livestock Identification and Traceability Initiative in Laikipia County, saw the program reach the intended registration numbers of 40,000 cattle, 702 owners and 381 premises in less than 60 days.
Implementation Plan
"We are thrilled to be selected as the trusted partner by innovators like KVA and Directorate of Veterinary Services," said the Founder and Chief Business Development Officer of RippleNami, Phil Gahn.
"Because the RippleNami real-time data capture and visualization application is completely self-service, any organization can capture, visualize and track sensitive data assets within days of installation. By combining the intuitive visualisation of big data with cloud-based, blockchain technology, emerging economies are leveraging RippleNami's proprietary technology to map vital geo-assets, generate new economic transactional exchanges while accessing a uniform data platform for their electronic data infrastructure build out," he added.
Jaye Connolly-LaBelle, the Chairman and Chief Executive Officer of RippleNami, summarised the partnership by stating: "The East African economy is growing, and its pursuit of advanced technology to combat the unique challenges of doing business in this region is at the core of RippleNami's mission. These new regional partners share in our vision to power social, economic and civic development, beyond imagination."
Currently, the program has only been rolled out in Laikipia County in collaboration with the Laikipia County Government, State Department of Livestock and other stakeholders. RippleNami and KVA will continue to implement the program in other counties with the implementation plan for the next county expected to start in June 2018.
vCargo Cloud to Implement Blockchain-Based Electronic Certificates of Origin in Kenya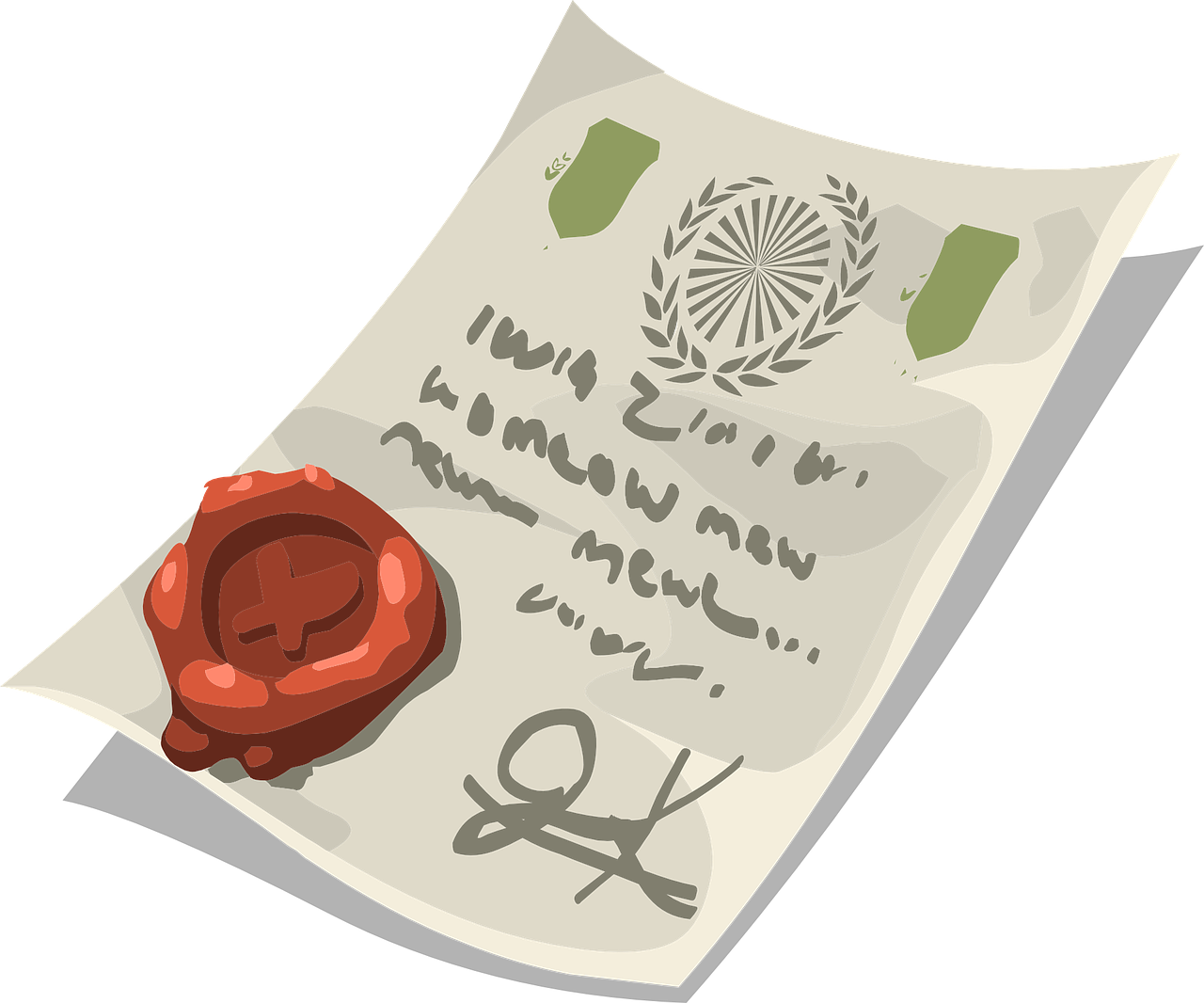 Fintech company vCargo Cloud (VCC) has partnered with the Kenya National Chamber of Commerce and Industry (KNCCI) to roll out blockchain-based electronic certificates of origin (eCOs) in Kenya to modernise a vital part of the country's trade facilitation processes. The eCO platform by VCC utilises the blockchain, which will make it easier for various stakeholders to authenticate certificates.
Speaking of the partnership, VCC said that the partnership with KNCCI is proof that their blockchain-based platform is disruptive and allows for instant verifications of the eCOs, which results in improved efficiency, security and transparency in the authentication of trade documents. The move also comes after VCC unveiled a similar blockchain-based solution in Singapore in May.
An electronic certificate of origin (eCO) is an international trade document that certifies that goods in any given shipment have been manufactured from said country. Customs and traders usually request for eCOs in order to verify goods while banks request the same, among other documents, that are used in any trade finance transaction.
In an interview with GTR, Desmond Tay, VCC's CEO said that their blockchain-based platform would be slightly tweaked to the needs of the KNCCI but it is similar to the one in use in Singapore. He went on to say: "After the success in Singapore, we have been trying to bring the blockchain eCO solution to other places around the world. We are in discussions with a few chambers in Africa and Southeast Asia and expect to see further expansion soon."
Kenya was the next launch country for VCC seeing that they have an office in Nairobi according to Tay. VCC is also in talks with several other countries in East Africa as well as chambers in Japan, Myanmar and Sri Lanka regarding implementing its platform in those countries.
VCC is, however, not the only company rolling out blockchain-based solutions that are meant to boost trade in the African market. Two months ago, IBM Research, in partnership with Twiga Foods, launched a blockchain-enabled microcredit solution to offer loans to informal and small businesses within Nairobi. Blockchain startup Wala and trade platform Black Commodities have also joined efforts to unveil a cryptocurrency product financing solution that will provide 50,000 small-scale farmers in Africa with loans worth $10 million.
Bancor Set to Launch Blockchain-Based Community Cryptocurrencies in Kenya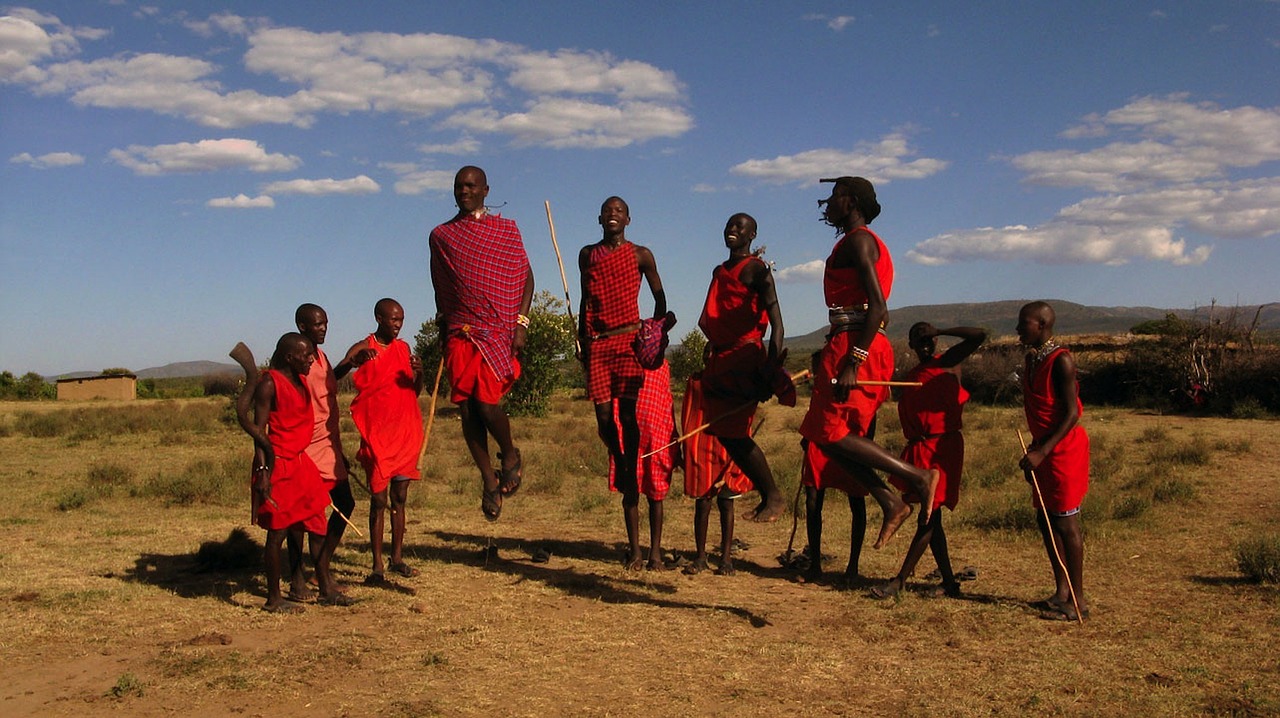 The Bancor Network has announced plans to launch a network of blockchain-based community currencies in Kenya. The launch of community cryptocurrencies is meant to help curb poverty through the stimulation of both local and regional commerce as well as increased peer-to-peer collaboration.
This new project will enable communities within the East African nation to create and manage their own digital tokens, through the utilisation of blockchain technology, thereby, closing the barriers that have historically existed to prevent the use of community currencies.
Will Ruddick, Bancor's new Director of Community Currencies, will manage the project from Nairobi where he has lived for over a decade. He also runs a non-profit foundation known as Grassroots Economics, which oversees community currency programs in six different locations in Kenya that serves more than 1,000 local businesses and 20 schools. Ruddick, together with his team, will make use of the Bancor Protocol to expand Grassroots' existing paper currency system into a blockchain-based network that intends to decrease poverty and build stable markets through the use of local currencies. Ruddick said:
"When communities have the same right as nations to create and manage currencies, they will unlock their full potential."
Co-founder of Bancor, Galia Benartzi, said in a press release: "We have seen the crypto world generate roughly $400 billion for new currencies, and we believe the same mechanics can be applied to help communities create wealth on a local level through the use of blockchain-based community currencies that fill regional trade gaps, enable basic income and food security, and promote thriving local and interconnected global markets."
Bancor's Project Plans
Bancor will be seeding its first currencies by donating some of the capital it raised during its $153 million token sale in June 2017. The Bancor Network enables anyone to create digital currencies that contain one or more balances in a connected currency. This allows integrated currencies to be replaced with one another without the need for a counterparty. The currencies also have built-in mechanisms that are built to algorithmically calculate prices based on the supply of the currency and adjusts effectively to its use.
The Bancor Network is already being utilised daily to process more than $20 million conversions in digital currencies and is now set to be rolled out to disadvantaged communities across Kenya.
Plans for the launch of the project include:
First pilots in the two largest slums in Kenya: Kibera and Kawangware.
Grassroots will leverage its network of local businesses network to circulate the currency by giving discounts and additional benefits to customers who use it in their transactions.
As more people buy and hold the local currency, its market cap is expected to increase, hence create wealth and purchasing power for its holders.
Anyone will be able to buy and sell the community currencies (including community members) using other digital currencies or major credit cards with transactions processed via the open source Bancor Protocol, enabling users worldwide to support the communities from afar.
A balance in a stabilised "parent" cryptocurrency still under development will – at the start – be pegged to the Kenyan Shilling (KES) and allow for exchanges between the network of local currencies at algorithmically calculated prices.
Impact Investing Tools
In an attempt to build an alternative Grassroots Economics community currency network in Kenya about eight years ago known as "Bangla-Pesa", Ruddick, an American-born physicist, was jailed by the Kenyan authorities. He would later relaunch the community currency network in partnership with the government of Kenya. Both he and the Bancor team have been vocal on the potential of community currencies to curb global poverty using a bottom-up approach for sustainable economic development.
This project is part of growing efforts from a wave of blockchain startups to use blockchain technology, smart contracts, and cryptocurrencies to build the next generation of aid and impact investing tools.
Tanzanian Blockchain Community to Hold First Blockchain Event on June 30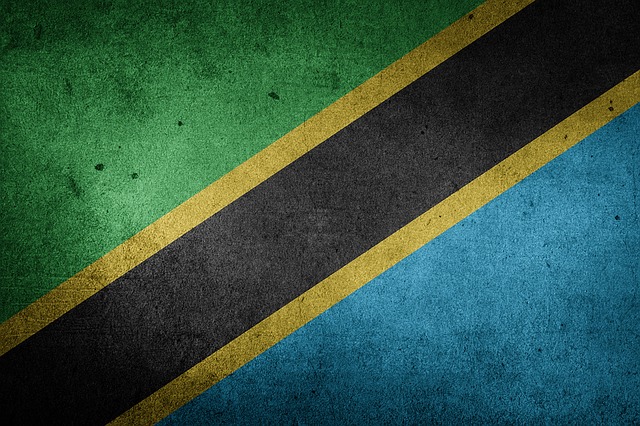 The Blockchain Tanzania Community has organised the first blockchain event in the country to be held on June 30, 2018, at the University of Dar es Salaam from 10 am to 1 pm.
The event will be a commencement seminar where Blockchain Tanzania will share its objectives, vision, and mission with the public and other stakeholders.
The Blockchain Tanzania Community brings together professionals, companies, academicians, and regulators such as the Tanzania Revenue Authority (TRA) and the Tanzania Communications Regulatory Authority (TCRA).
The organising chairman Rutazaa told BitcoinKe:
"As a community, we aspire to create an environment where youths will be inspired to engage and learn, investors favoured to invest, and regulators encouraged to fairly regulate, so blockchain, for what it is, can revolutionise our country."
Tanzania is joining the ranks of other East African countries such as Uganda and Kenya that are embracing blockchain technology. For instance, Uganda is set to establish a blockchain taskforce while Kenya already has a functioning taskforce.