Africa Blockchain Conference 2018 Highlights Opportunities and Use Cases for Blockchain in Africa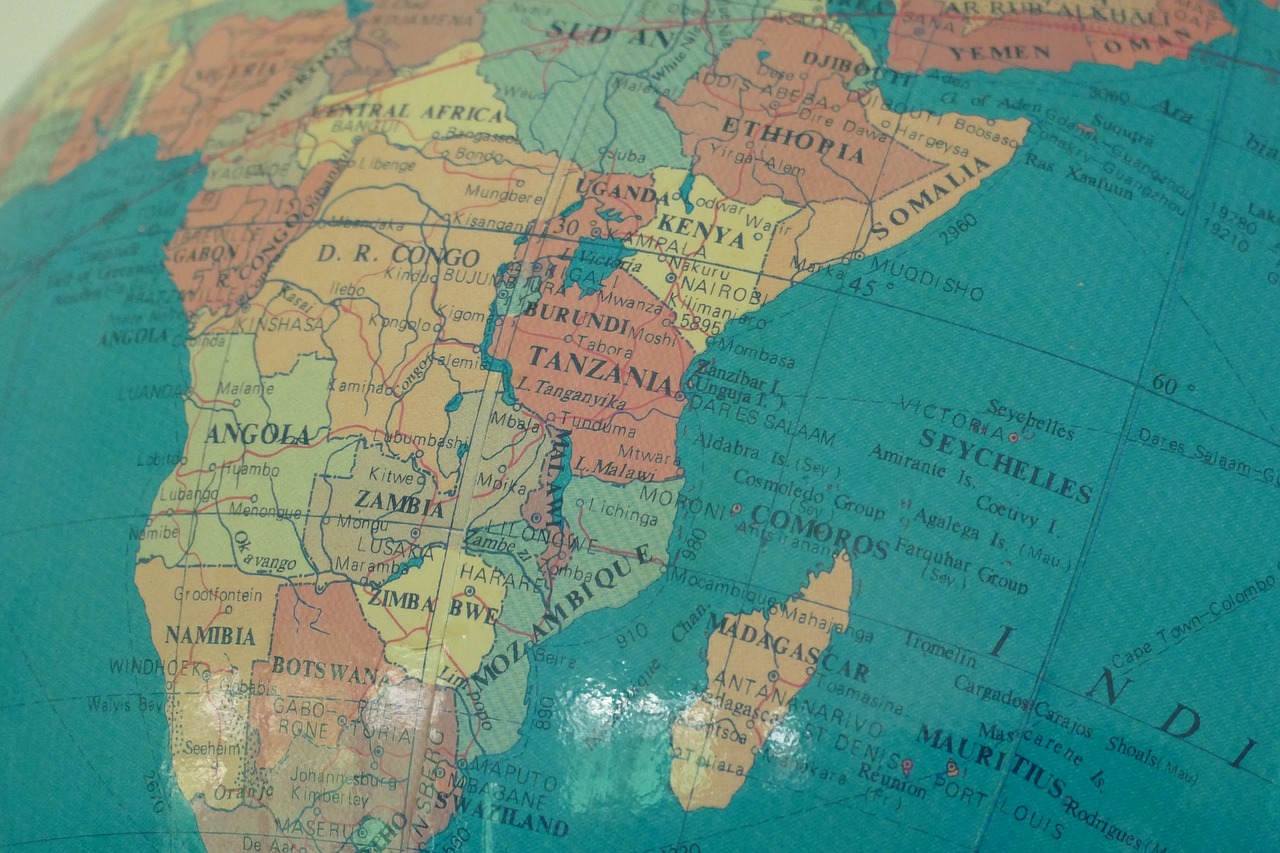 On May 23 and 24, 2018, Uganda was host to the Africa Blockchain Conference. The event succeeded in bringing together a mix of blockchain entrepreneurs, policymakers, academics, cryptocurrency enthusiasts, and investors to discuss opportunities and use cases for the blockchain in Africa.
The event was held at the Kampala Serena Hotel Conference Centre and was organised by the Blockchain Association of Uganda in partnership with the Binance Foundation, Uganda's Ministry of ICT & National Guidance and CryptoSavannah.
The Potential for the Blockchain in Africa
The conference began on the morning of May 23 with a registration and networking session amidst tight security. Delegates were seated by 9am for a welcoming address from Kwame Rugunda, the Chairman of Blockchain Association of Uganda.
He proceeded to welcome the first keynote speaker Euvin Naidoo, the Head of Financial Institutions, Thomson Reuters. Naidoo's talk was focused on blockchain technology and the 4th Industrial Revolution disruption.
He defined blockchain technology as "trust that is distributed" and said that the blockchain is trying to solve the Byzantine's generals problem. Naidoo explained that with distributed ledgers the issue of double counting was solved by algorithms and computing power. According to him, the rise of decentralised technologies would complement the use of firewalls since protection is in a distributed format.
Most importantly, Naidoo explained what IoT (Internet of Things) would mean for the future. "We are in a world of the Internet of decentralized autonomous things. The Internet of Things is growing exponentially and with that KYM (Know-Your-Machines) becomes more important to establish trust between machines," he stated. He asserted with the advent of IoT, KYC (Know-Your-Customer) and KYM was important to scaling the Internet of Things.
In closing, he summarised that blockchain technology would usher in trust and make local systems more efficient. He added,
"In the old world, the big fish ate the small fish in the new world the fast fish will eat the slow fish […]. We are in the world of the agile thinker."
The second keynote address was from Dr Bitange Ndemo, the Chairman of the Kenya Blockchain and AI Taskforce. Ndemo expounded on the role of blockchain technology in Africa's transformation. He set the tone of the conference with the proclamation "Nobody can develop Africa but Africans." A sentiment that was shared by other speakers and panelists. He explained that blockchain technology would streamline supply chains to reduce food waste in the continent, build a vibrant creative economy, create wealth, make governments more efficient and reduce corruption.
"Blockchain works well to eliminate the middlemen," he asserted. Ndemo also mentioned that Kenyan authorities were working to build a trusted identity platform for government agencies to make it easy to identify and share information about citizens.
His speech gave way to a panel discussion on how blockchain is changing government and business in Africa. The two keynote speakers were included in the panel alongside Christoper Bates, CSO of BitLand, Louise Wigget, Executive Director at Global Trade Solutions, and Leonardo Gammar, CEO of Agora. The panel discussed the need for African solutions for African problems by drawing on blockchain use cases from their respective fields and industry.
According to Ndemo, blockchain technology could democratise government data and promote transparency thus leading to trust between governments and their people. Naidoo reiterated the same reminding the audience how the public lost faith in financial institutions after the 2008 economic crisis, but blockchain technology could change that by offering people more control over how their data is disseminated and used.
The Panel discussion was interrupted by the arrival of two distinguished guests: the President of Uganda, H.E President Yoweri K. Museveni and Ameena Gurib-Fakim, the former President of Mauritius. They were welcomed by the Chairman of the Blockchain Association of Uganda and the agenda shifted to opening ceremonies with Uganda's Minister of Communication, Frank Tumwebaze, making remarks before inviting Emmanuel Tumusiime-Mutebile, the Governor of the Bank of Uganda onto the stage.
The Central Bank of Uganda Excerises Caution
With many in the audience eager to hear the central bank's position on cryptocurrencies, the governor's speech was a repetition of the negative stance taken by most regulators in Africa and across the globe. He lectured the audience on the basics of money and economics then went ahead to clarify the Bank's position on cryptocurrencies stating: "Money is a medium of exchange, a measure of value, a store of value … it will be risky to invest in cryptocurrency that is unregulated and undermines the role of central banks." He insisted that cryptocurrencies to not have the privilege of a legal tender and anyone investing in them was doing so at their own risk.
His comments seemed to dampen the mood for delegates who were hoping for positive news from policymakers regarding the use of cryptocurrencies. However, the next keynote speaker Frank Tumwebaze, the Ugandan Minister of ICT, took a more reconciliatory tone and announced the setting up of an advisory task force to review the benefits of blockchain technology and cryptocurrencies. Tumwebaze reminded the policymakers that if they ignored technology, others would take it up and it would end up disrupting them.
"The task force will explore the advantages of (blockchain) technology as well as assess the challenges and advise the government on how to harness fully the opportunities, and how to mitigate the challenges….and you can be assured the view of the governor will be and must be represented on this task force," he stated.
His speech was followed by a keynote address from former president Ameenah of Mauritius, who gave a useful case study of blockchain technology being used to identify and keep records of plant varieties.
Uganda's President Endorses the Blockchain
Finally, President Museveni took to the podium and gave a differing opinion to that of his Central Bank Governor. He dismissed the governor's old school of thought as irrelevant in this day and age but instead encouraged him to be "inquisitive and not be dogmatic."
His positive sentiments were well received by the audience and would become the greatest highlight of the conference. Museveni proceeded to explain the development of money from its rudimentary form thousands of years ago to the present fiduciary system controlled by central banks. He likened blockchain technology to the cooperative movement, where people work together for a common goal and anyone who breaches the group's trust is expelled.
He gave an example of how the cooperative movement in Uganda failed because the few who had the knowledge took advantage of the many who were illiterate. However, with the blockchain, all participants in the movement would be equally knowledgeable and thus have a stake in the platform. While he acknowledged the Governor's cautionary approach to digital currencies and admitted the need for further discourse. He believes the convergence of blockchain technology in areas such as food production, manufacturing, service industry, etc. would be useful.
"Blockchain technology will go a long way in providing important solutions to record management in areas of land, finances, revenue, health and public," President Museveni stated.
He believed Africa was ready for the digital age. With those few remarks, the president officially opened the conference amidst applause from delegates.
African Blockchain Use Cases
The afternoon programme had presentations on use case demos from InfiniChains and Blockchain Technologies Africa on their track and trace solution to prevent counterfeit drugs in Uganda. Another interesting use case was from Bitland, who are using blockchain for land titles registry in Ghana and Mauritius and looking to enter the Ugandan Market. Bitland CSO, Christopher Bates stated, "Bitland is a land registry application on blockchain that maintains immutable decentralised and distributed land records."
There was also a keynote address from Urs Arbischer, Swiss Impulse, focused on the opportunity for Africa on the global economy. He stressed that for blockchain projects to succeed in Africa they would have to find sustainable ways of funding. Ultimately, Arbischer believed that education would also play a crucial role if the blockchain revolution is to succeed in the continent.
"In order to make Africa successful, we need to create a mentoring and coaching infrastructure for the next wave of entrepreneurs."
The day came to a close with breakout sessions involving speakers and panelists discussing various topics and networking amongst themselves. There was also a pitch competition organised by Binance Foundation and CryptoSavannah and moderated by Aggie Konde, CEO of Msingi.
Kwame Rugunda, the Chairman of the Blockchain Association of Uganda, shared his thoughts on the conference at a press briefing:
"I would like to encourage us to take keen interest and learn as much as possible (from international experts) even when they are no longer here we can continue to share the knowledge with others, on top of sharing it, we can apply it because blockchain has numerous applications."
Blockchain Regulations and Crafting Policy
Day two of the conference had a number of notable keynote speeches and panel discussions centered around blockchain regulations and how the technology is being applied on the continent.
Among them was a keynote address from Llew Claasen, Executive Director of the Bitcoin Foundation, which was focused on demystifying blockchain, bitcoin, and cryptocurrency. He admitted while cryptocurrencies and blockchain technology had many beneficial uses the reality was with any emerging technology they would always be potential for misuse. He gave an example of regulators in the US who are clamping down on cryptocurrencies and ICOs on the basis of the potential dangers and ignoring the achievements so far.
"What we are fighting for all the time is to say to regulators around the world, just wait! Just be patient we don't even know what this stuff is ourselves," he stated.
"Half the world population cannot be served by the current financial system. Blockchain gives us more option" he added. His sentiments were echoed by Alexia Hefti, Blockchain Tax Lead, Deloitte Canada who gave a talk on setting up the right regulation for a successful blockchain ecosystem.
She was of the opinion that we need legal frameworks that promote cryptocurrency and blockchain innovation but allow protection of consumers. Hefti gave examples drawing from her experience in the cryptocurrency space as a tax and regulation expert of countries that have come up with ways to govern digital currencies, ICOs and blockchain development without slowing down their progress. She stressed how regulatory sandboxes have been useful in a number of countries in helping regulators map out legal frameworks for blockchain technology.
The discussion moved to a panel on regulation, tax, and policy that included a number of experts in the financial, legal and blockchain space.
Roland Haggins, Director, CARICOM, Barbados said: "Some regulators are taking a wait and see approach to not doing anything, that creates regulatory uncertainty, which is not necessarily good for these companies, businesses, and foundations. But some jurisdictions….have taken the lead by being agile and very vocal, they want to attract these businesses to their jurisdictions and as a result, they are receiving foreign investment and providing jobs." he asserted.
In her contribution to the panel, Hefti also stated: "I think what is important from a Ugandan perspective when it comes to regulation…which area are we going to regulate? Trying to regulate every area makes no sense, are we going to be the country for crypto exchanges, are we going to be the country where ICO's will occur in Africa, are we going to be the country for funds, where are we going to focus?"
Ultimately, the panelists agreed that self-regulation would be a first step towards allowing the markets to mature before establishing more structured legal frameworks.
Pitch Competition and Guest Speaker
As the conference drew to a close the winners of the pitch competition where announced by representatives from CryptoSavannah and Binance. The winner of the competition was Hilina Damte of G&H blockchain who walked away with a $5,000 cash prize. This was followed by a highly anticipated speech from Changpeng Zhao, Founder, and CEO of Binance, a leading cryptocurrency exchange worldwide and official sponsor of the event.
His talk was focused on what blockchain and cryptocurrencies can do for developing nations. He gave an example of how the sponsorship payment for the conference was done in cryptocurrency and transferred across a blockchain and received in good time by the organisers and at low cost. He joked if the same payment was made using banks perhaps the funds would not have arrived by the start of the conference.
Zhao took the audience through the Binance crypto exchange and some of its new initiatives that are being rolled out. He voiced his support for ICOs as means for raising funds for local startups and promoting technological development in Africa. He encouraged regulators in the continent to come up with favourable rules to promote this alternative means of funding citing countries where proper legal frameworks were drawing startup projects from around the globe to those locations.
On what Binance's aims to achieve in the long run, Zhao said:
"We believe that giving people access to cryptocurrency increases every individual's freedom."
With those remarks, he invited questions from the audience and later from the press in attendance. The conference closed with speeches from Mr Patrick Mweheire, CEO Stanbic Bank and Chairman of the Uganda Bankers Association and Hon. Frank Tumwebaze, Minister of ICT.
If you want to listen to any of the event's key speeches, you can relive the livestream here.
vCargo Cloud to Implement Blockchain-Based Electronic Certificates of Origin in Kenya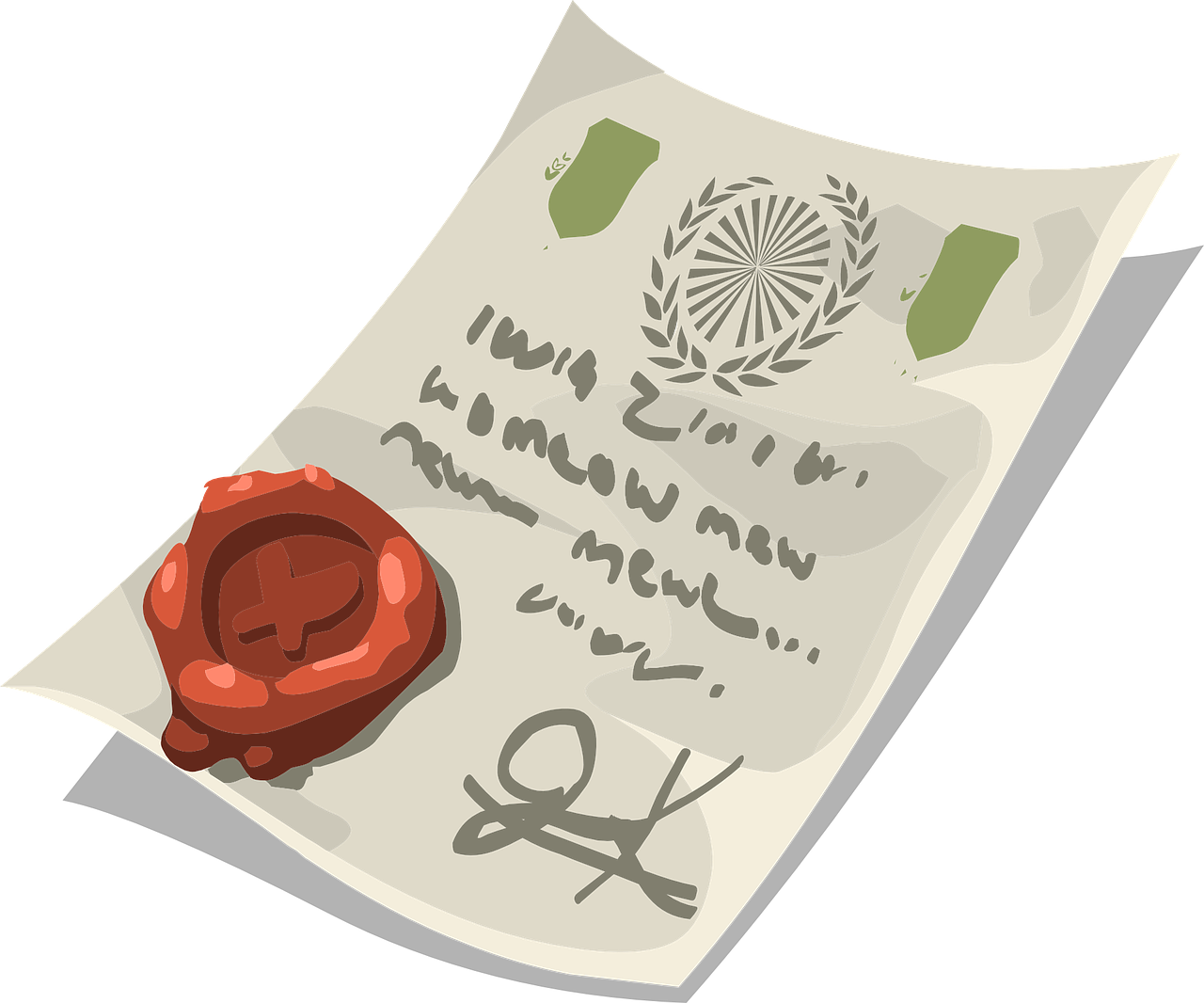 Fintech company vCargo Cloud (VCC) has partnered with the Kenya National Chamber of Commerce and Industry (KNCCI) to roll out blockchain-based electronic certificates of origin (eCOs) in Kenya to modernise a vital part of the country's trade facilitation processes. The eCO platform by VCC utilises the blockchain, which will make it easier for various stakeholders to authenticate certificates.
Speaking of the partnership, VCC said that the partnership with KNCCI is proof that their blockchain-based platform is disruptive and allows for instant verifications of the eCOs, which results in improved efficiency, security and transparency in the authentication of trade documents. The move also comes after VCC unveiled a similar blockchain-based solution in Singapore in May.
An electronic certificate of origin (eCO) is an international trade document that certifies that goods in any given shipment have been manufactured from said country. Customs and traders usually request for eCOs in order to verify goods while banks request the same, among other documents, that are used in any trade finance transaction.
In an interview with GTR, Desmond Tay, VCC's CEO said that their blockchain-based platform would be slightly tweaked to the needs of the KNCCI but it is similar to the one in use in Singapore. He went on to say: "After the success in Singapore, we have been trying to bring the blockchain eCO solution to other places around the world. We are in discussions with a few chambers in Africa and Southeast Asia and expect to see further expansion soon."
Kenya was the next launch country for VCC seeing that they have an office in Nairobi according to Tay. VCC is also in talks with several other countries in East Africa as well as chambers in Japan, Myanmar and Sri Lanka regarding implementing its platform in those countries.
VCC is, however, not the only company rolling out blockchain-based solutions that are meant to boost trade in the African market. Two months ago, IBM Research, in partnership with Twiga Foods, launched a blockchain-enabled microcredit solution to offer loans to informal and small businesses within Nairobi. Blockchain startup Wala and trade platform Black Commodities have also joined efforts to unveil a cryptocurrency product financing solution that will provide 50,000 small-scale farmers in Africa with loans worth $10 million.
Bancor Set to Launch Blockchain-Based Community Cryptocurrencies in Kenya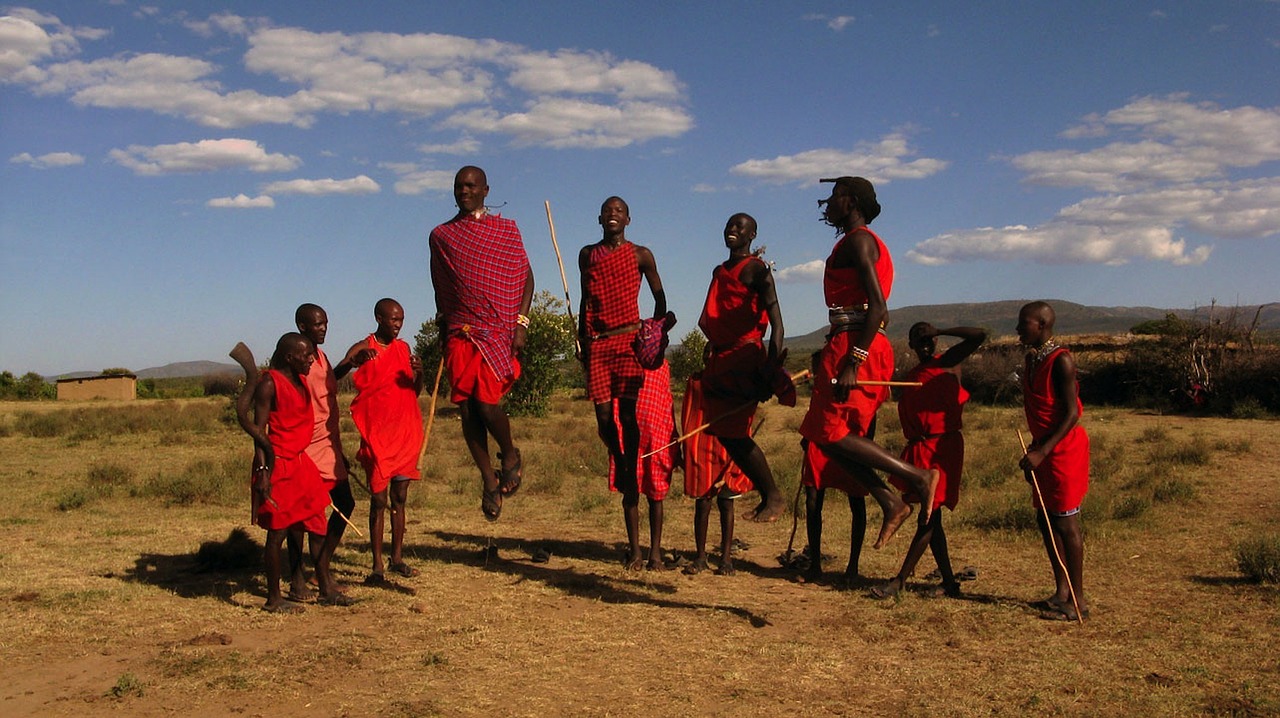 The Bancor Network has announced plans to launch a network of blockchain-based community currencies in Kenya. The launch of community cryptocurrencies is meant to help curb poverty through the stimulation of both local and regional commerce as well as increased peer-to-peer collaboration.
This new project will enable communities within the East African nation to create and manage their own digital tokens, through the utilisation of blockchain technology, thereby, closing the barriers that have historically existed to prevent the use of community currencies.
Will Ruddick, Bancor's new Director of Community Currencies, will manage the project from Nairobi where he has lived for over a decade. He also runs a non-profit foundation known as Grassroots Economics, which oversees community currency programs in six different locations in Kenya that serves more than 1,000 local businesses and 20 schools. Ruddick, together with his team, will make use of the Bancor Protocol to expand Grassroots' existing paper currency system into a blockchain-based network that intends to decrease poverty and build stable markets through the use of local currencies. Ruddick said:
"When communities have the same right as nations to create and manage currencies, they will unlock their full potential."
Co-founder of Bancor, Galia Benartzi, said in a press release: "We have seen the crypto world generate roughly $400 billion for new currencies, and we believe the same mechanics can be applied to help communities create wealth on a local level through the use of blockchain-based community currencies that fill regional trade gaps, enable basic income and food security, and promote thriving local and interconnected global markets."
Bancor's Project Plans
Bancor will be seeding its first currencies by donating some of the capital it raised during its $153 million token sale in June 2017. The Bancor Network enables anyone to create digital currencies that contain one or more balances in a connected currency. This allows integrated currencies to be replaced with one another without the need for a counterparty. The currencies also have built-in mechanisms that are built to algorithmically calculate prices based on the supply of the currency and adjusts effectively to its use.
The Bancor Network is already being utilised daily to process more than $20 million conversions in digital currencies and is now set to be rolled out to disadvantaged communities across Kenya.
Plans for the launch of the project include:
First pilots in the two largest slums in Kenya: Kibera and Kawangware.
Grassroots will leverage its network of local businesses network to circulate the currency by giving discounts and additional benefits to customers who use it in their transactions.
As more people buy and hold the local currency, its market cap is expected to increase, hence create wealth and purchasing power for its holders.
Anyone will be able to buy and sell the community currencies (including community members) using other digital currencies or major credit cards with transactions processed via the open source Bancor Protocol, enabling users worldwide to support the communities from afar.
A balance in a stabilised "parent" cryptocurrency still under development will – at the start – be pegged to the Kenyan Shilling (KES) and allow for exchanges between the network of local currencies at algorithmically calculated prices.
Impact Investing Tools
In an attempt to build an alternative Grassroots Economics community currency network in Kenya about eight years ago known as "Bangla-Pesa", Ruddick, an American-born physicist, was jailed by the Kenyan authorities. He would later relaunch the community currency network in partnership with the government of Kenya. Both he and the Bancor team have been vocal on the potential of community currencies to curb global poverty using a bottom-up approach for sustainable economic development.
This project is part of growing efforts from a wave of blockchain startups to use blockchain technology, smart contracts, and cryptocurrencies to build the next generation of aid and impact investing tools.
Tanzanian Blockchain Community to Hold First Blockchain Event on June 30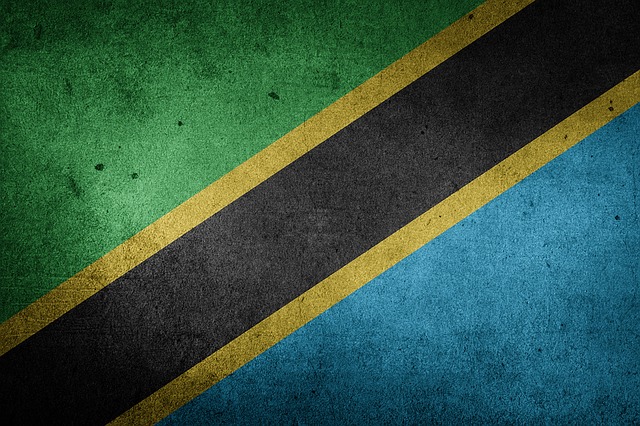 The Blockchain Tanzania Community has organised the first blockchain event in the country to be held on June 30, 2018, at the University of Dar es Salaam from 10 am to 1 pm.
The event will be a commencement seminar where Blockchain Tanzania will share its objectives, vision, and mission with the public and other stakeholders.
The Blockchain Tanzania Community brings together professionals, companies, academicians, and regulators such as the Tanzania Revenue Authority (TRA) and the Tanzania Communications Regulatory Authority (TCRA).
The organising chairman Rutazaa told BitcoinKe:
"As a community, we aspire to create an environment where youths will be inspired to engage and learn, investors favoured to invest, and regulators encouraged to fairly regulate, so blockchain, for what it is, can revolutionise our country."
Tanzania is joining the ranks of other East African countries such as Uganda and Kenya that are embracing blockchain technology. For instance, Uganda is set to establish a blockchain taskforce while Kenya already has a functioning taskforce.