Cryptocurrency Market Analysis February 23, 2018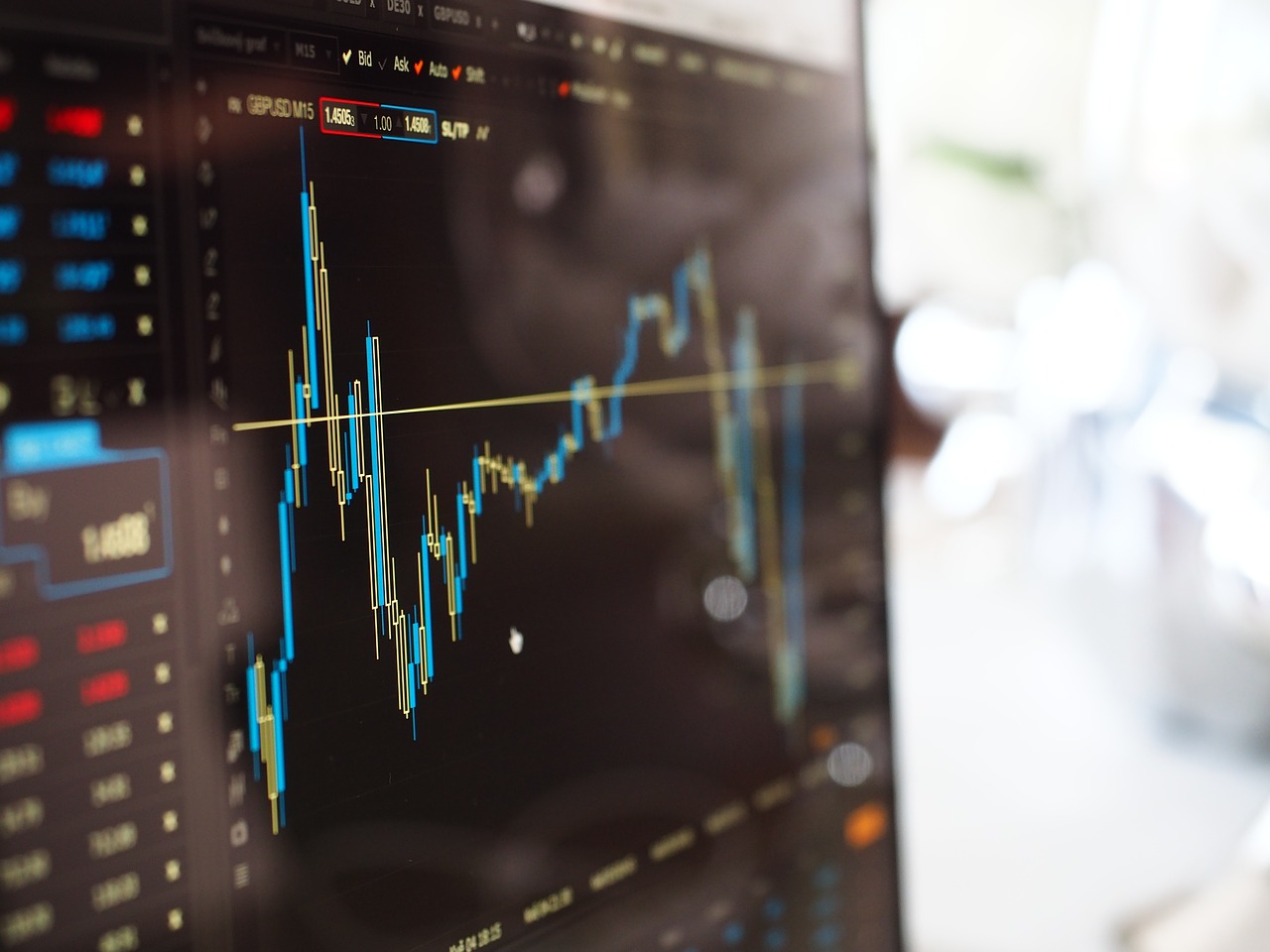 Regulators – Boogeyman of the Cryptoworld
The cryptocurrency world has been shaken for the past couple of months by the measures, which governments have been taking in order to regulate this market. China has stopped the activity for the local exchanges and prohibited external transfers to foreign exchanges. The SEC has had crypto discussions and the IRS is working with Chainalysis to scan for tax evaders. Many countries have banned ICOs and are strongly against investments in such vehicles. Japan – the one with already existing regulations – is knocking on the doors of exchanges in order to strictly monitor their activity. These examples could easily be listed in a couple more pages.
Although right now everyone looks at regulations as killing crypto businesses and investments, from our point of view this is a misconception. In a decentralised world, some of the power is given back to individuals, yet it does not make the environment safer because there will always be actors trying to benefit in an illicit way from the trust of other people. ICOs serve as an example. In 2017 thousands of ICOs have been launched, with many good ideas backed by experienced teams, which most probably will reach their targets and provide promised services according to their whitepapers. But these are few and far between. Many ICOs have just been launch for startup founders to get their hands on easy money. 
The trend clearly shows ERC20 token to be most commonly used in creating new ICOs. These can be easily built in just several minutes by a medium experienced developer. Such tokens do not bring added value to the crypto space but due to lack of regulations and supervision, they are released and millions of dollars will be lost by their owners, without the possibility of being recovered.
Despite the sentiment that regulating a decentralised economy is seemingly a drawback, it shall bring stability and trust towards the remaining tokens. Most governments, if not all of them, are supporting the innovative technology underlying cryptocurrencies. However, they also have the obligation to fight with money launderers, tax evaders, and scammers in order to protect bona fide investors. Understandably, regulators take a slow and measured approach to cryptocurrencies.
Bulls or Bears?
As per the usual, markets tend to panic when an external factor is expected to have an impact on the environment, though it is not fully understood by the masses, and the price dips. This is what happened to bitcoin and altcoins in late December 2017 and January 2018.
Due to regulatory risks, bans, and smart money selling their coins, a sell-off started on the crypto market. The price of bitcoin plunged from close to $20,000 to $6,000, providing a huge discount for whales to come into the market. As all the headlines were showing "Anonymous investors buys 400 millions USD worth of bitcoin". Nobody with access to this kind of funds would invest as much in a low probability investment opportunity, or we are wrong?
Nevertheless, many analysts and investors all over the world have expressed their opinion that blockchain technology has the potential to disrupt a big number of classical business models. The crypto asset market is still in its early development stage. A new regulatory environment will pave the way for more smart money to enter this market. A new passion to have better control over finances and less trust in centralised institutions adds up to a strong list of arguments, which reinforce the idea that the crypto market, still dominated by bitcoin, is poised to continue its rally.
Price Analysis
Bitcoin
The price action of bitcoin (BTC) vs USD shows that after hitting the $20,000 Resistance, the price started a corrective move inside a descending channel, which stopped at $6,000, a four-month low. Currently, we can say that the main trend of the price is downward, by looking at LH and LL (Lower Highs and Lower Lows). The rally which has brought back the back towards $12,000 has met a strong resistance area built on a convergence of previous resistance levels and trend line. A drop from here back to retest the local support from $9,000 is more likely than a breakout from this channel. The fundamental uncertainty is still fueling bears and the accumulation area has yet to be developed. A retest of $9,000 or even lower of $7,500 support area could gather enough buying power for bulls to come back and break above $12,000, aiming for new highs above $20,000.
Ethereum
Ethereum (ETH), as well as other altcoins, followed pretty much the same path as BTC, though it has not corrected as much. It hit its all-time high in January and the dip stopped at around $600 per ETH. This is considered a strong support area for the future price action of this pair. A rally brought the price back to the $1,000 resistance area which worked as a charm, since the price was reflected and now is on a downwards move, targeting the $750 local support. We are expecting this pair to act very similar to BTCUSD and build an accumulation area before breaking above the downtrend line.
Ripple
Ripple (XRP), on the other hand, had a much more volatile and aggressive behaviour than our previously analyzed tokens. The price shot through the roof in a strong buy period, fueled by the Asian buyers, especial investors coming from South Korea, reaching a new high at $3.32 per XRP. The sell-off corrected 88.6 (Fibonacci retracement) of the latest rally, and the token is currently traded below $1 per token. A support area has been built around 75 cents per token, while the resistance level sits at $1.21 per token. Similar to the BTC and ETH, we consider an accumulation area is developing as we speak, providing time for bulls to regroup and push the market above the current resistance levels.
This cryptocurrency market analysis is being presented by Buroka Tech. Buroka Tech is cryptocurrency-focused technology provider for financial institutions. 
First ETHGlobal Hackathon in Africa is Coming to Cape Town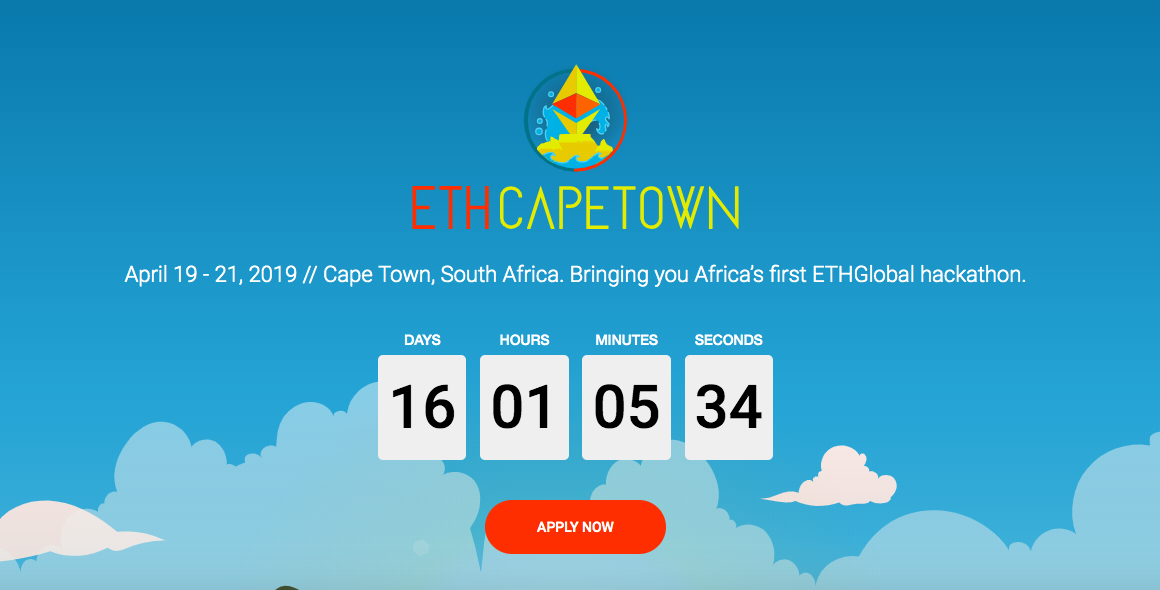 The first ETHGlobal Hackathon in Africa will be held on April 19 to 21, 2019 at The Lookout, V&A Waterfront in Cape Town, South Africa.
ETHCapeTown 2019
Organised by ETHGlobal and Linum Labs, the event dubbed ETHCapeTown will see more than 200 international developers, hackers, and blockchain enthusiasts gather to work together to create Ethereum-based decentralised applications (DApps).
ETHGlobal aims to build an ecosystem of Ethereum developers and entrepreneurs with support from the Ethereum Foundation. Linum Labs is a Swiss blockchain development company with an office in South Africa.
Kartik Talwar of ETHGlobal said: "Ethereum development is growing fast, and it is valuable for the developer community in Cape Town to get together, discuss ideas, and push the envelope on what they themselves can do. And this is one of the goals of the hackathon – to simply give developers a place and time to build what they want and to see where their ideas take them."
ETHCapeTown will bring together people from different backgrounds with a wide range of skillsets where they can share ideas and develop original blockchain-based solutions.
"One of the most notable things we have noticed in the space is the incredible capacity at which developers utilize new tools during time-sensitive environments at hackathons to deliver decentralised solutions that can have real-world impact," said Devon Krantz of Linum Labs.
Cape Town: Africa's Growing Tech Hub
According to Linum Labs, the ETHGlobal Hackathon will highlight that Cape Town is setting the path for innovation on the continent.
"The ETHCapeTown hackathon is again proving how Cape Town is pioneering the way forward for innovation in Africa. The city's local tech hub is alive, thriving, and hungry to grow and position itself as a leading destination for emerging technologies," Krantz stated.
Cape Town has hosted blockchain events such as the Blockchain Africa Conference and Connecting the Blocks, and is home to several notable blockchain startups.
The ETHGlobal Hackathon will be graced by Ethereum co-founder, Vitalik Buterin, who will be the first official judge of the ETHCapeTown 2019 Hackathon.
Hackathon attendees will be exposed to some of the leading minds in the global blockchain industry and have the opportunity to win prizes for the solutions they build. Registration for the ETHGlobal Hackathon is open now.
Ghana's Securities Exchange Commission (SEC) Warns Public About Investing in Crypto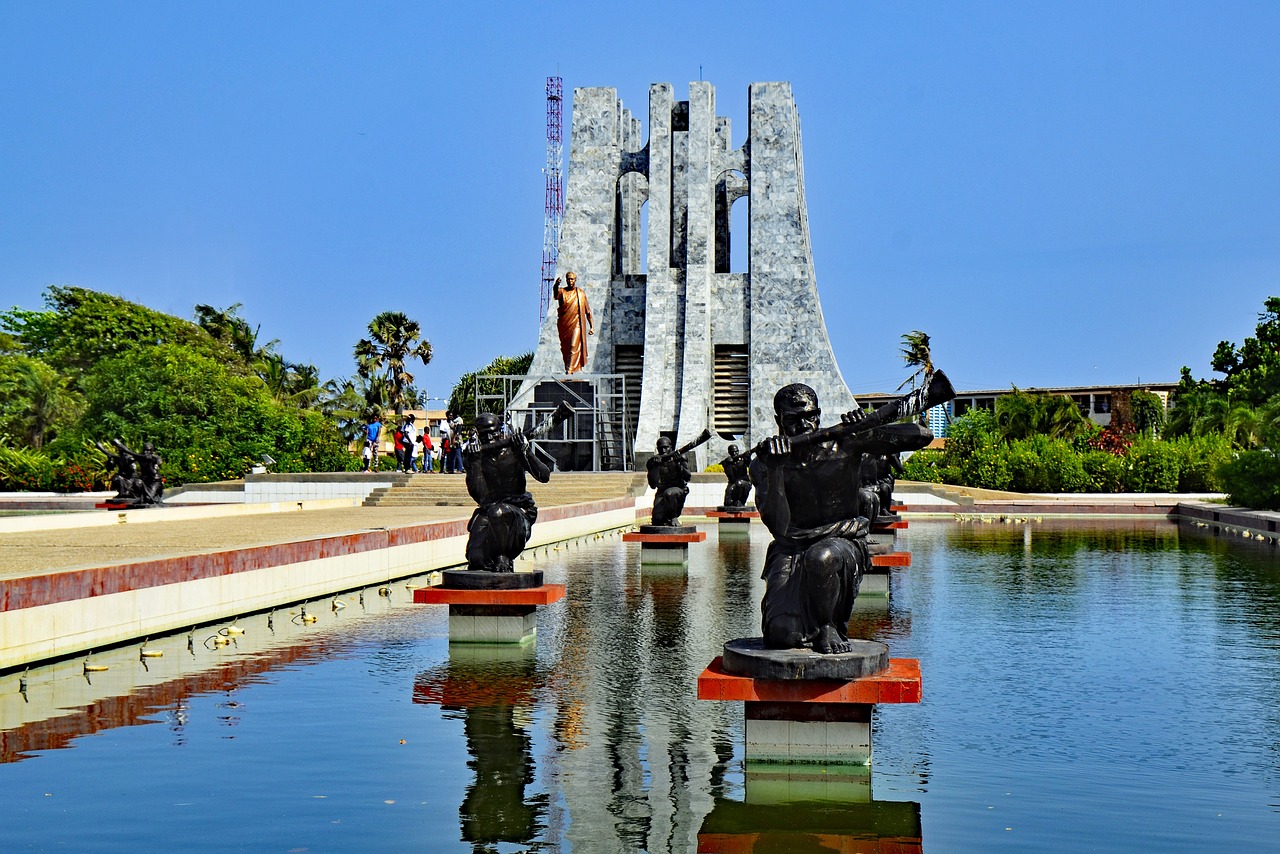 In a recent statement, the SEC of Ghana has warned the populace against investing in cryptocurrency and crypto-related investment schemes. This warning comes amidst a growing concern of the Security and Exchange Commission (SEC) about how Ghanaians are diving head first into the cryptocurrency market.
SEC Warns About Crypto
The Director General of the SEC, Rev. Daniel Ogbarmey Tetteh, signed an official statement released by the Commission that cautions the general public about cryptocurrency trading and all crypto-related activities as these are not regulated by the Securities Exchange Commission reports News Ghana. 
"[Cryptocurrency investments] offered by unregistered and unlicensed entities on digital online trading platforms with promises of high returns on investment are not sanctioned nor registered by the SEC", the statement read.
The Commission's statement further read:
"The SEC wishes to inform the general and investing public that none of these cryptocurrencies is recognised as currency or legal tender in Ghana. The platform on which they are traded are not also licensed nor regulated by the SEC. The SEC would like to make it clear that it does not currently regulate these types of products offerings and their accompanying online trading platforms or Exchanges. Members of the general public who are investing or intend to invest in such currencies or assets may be doing so at their own risk and can in no way be protected under the Securities law regime in Ghana."
Currently, digital asset trading remains a regulatory and legal grey area in the West African nation. Whereas the SEC has stated that it is presently not in support of or regulating cryptocurrencies, it also has not stated that cryptocurrency trading is illegal.
The regulator only mentions that they are "unregistered, unlicensed, and unregulated under the Securities Law of Ghana". Thus, this can be very much regarded as a "disclaimer" on the part of the regulatory body to the public to sensitise them that trading in cryptocurrencies in the country presently is only done at one's own risk.
Bamboo Capital Partners, Government of Togo and Moeda Seeds Bank Launch a Fintech Impact Fund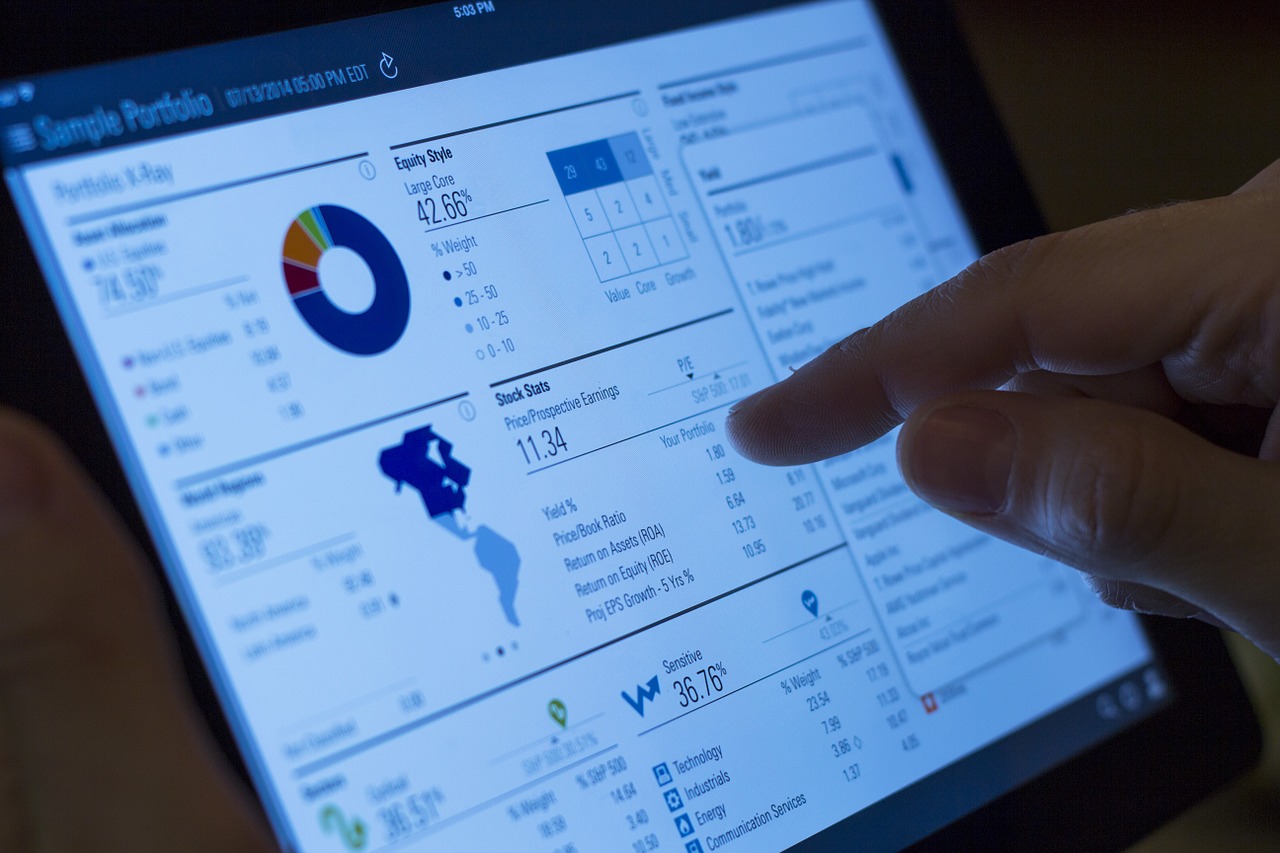 Bamboo Capital Partners, an impact investing platform, the Government of Togo, and Moeda Seeds Bank, a Brazilian micro-finance technology company, have announced the launch of a new fintech impact fund with a target portfolio of €100 million.
The new impact fund will be targeting companies that use new technologies, especially the blockchain, to solve problems in emerging markets.
The BLOC Fintech Impact Fund
On March 25, 2019, the BLOC fintech impact fund was announced at the Africa CEO Forum in Kigali, Rwanda. This fund is a collaborative effort between private companies and the government to help tackle social and environmental challenges in energy, education, FMCG, financial inclusion and the healthcare sector in Africa and other emerging markets.
This blended financing model enables the mixing of both public and private funds through a joint investment scheme, with each party deploying their expertise in a complementary way.
The BLOC Fund is the first impact fund in the world that uses blended finance to invest in companies that use new technologies, such as the blockchain, to benefit the low- and middle-income earners in emerging markets. The fund will accept investments in euros (EUR), US dollars (USD), and cryptocurrencies through a KYC platform to convert the digital currencies into either EUR or USD.
"Today, the BLOC Fund represents a new frontier for global technology impact funds. BLOC's blended finance approach will catalyse further investment and generate lasting impact in some of the poorest regions in the world," Florian Kemmerich, Managing Partner of Bamboo Capital Partners, said about the fund.
The Government of Togo and Moeda Seeds Bank have already made first loss capital commitments of €10 million to the fund.
Cina Lawson, Minister of Posts, Digital Economy and Tech Innovation, said: "Through this first loss commitment in the Fund, the President of Togo, his Excellency Mr. Faure Essozimna Gnassingbe, proves its willingness to foster the development of tech companies […] focused on achieving the Sustainable Development Goals. BLOC is the perfect investment vehicle to attract the most innovative international companies developing tech solutions which can improve the living conditions of people in Togo and across Africa."
Using Blockchain to Trace Investments in the Fund
Blockchain allows the creation of valid, immutable records, as well as driving operational efficiencies by removing intermediaries, to optimise accountability, monitoring, the measuring of results and impact.
Moeda Seeds Bank's expertise in the use of blockchain technology will help the fund create an architecture that ensures transparency and full traceability of investors' funds. Moeda already raised $20 million in an initial coin offering (ICO) in August 2017, and its digital token, MDA, is listed on several exchanges including Binance.
Bamboo Capital Partners, experienced in bridging the gap between seed and growth stage funding, will manage the BLOC Fund. Bamboo has raised over $370m for developing countries, impacting over 100 million lives and creating over 30,000 jobs through its investments in over 30 countries.