Cryptocurrency Market Analysis February 23, 2018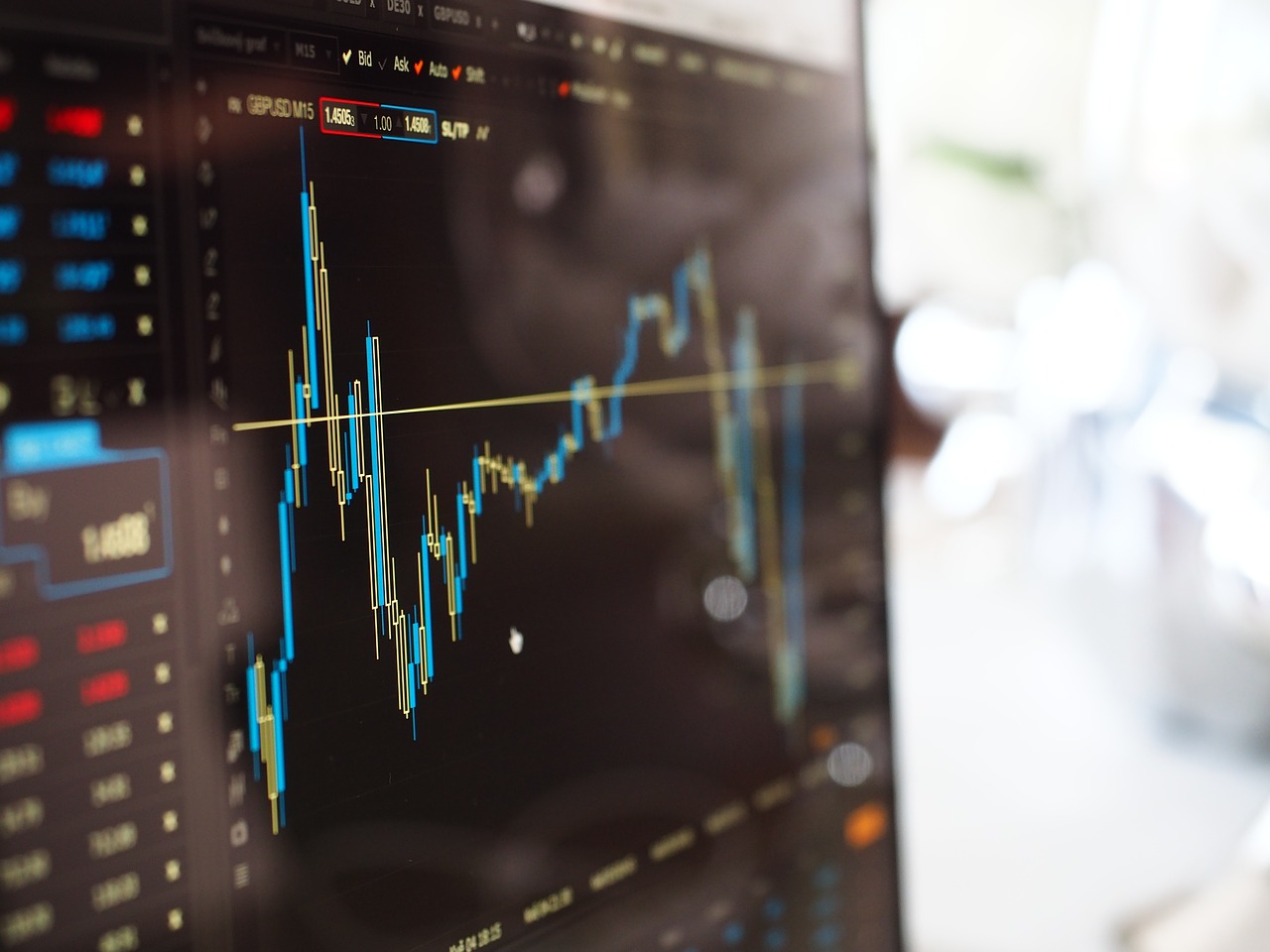 Regulators – Boogeyman of the Cryptoworld
The cryptocurrency world has been shaken for the past couple of months by the measures, which governments have been taking in order to regulate this market. China has stopped the activity for the local exchanges and prohibited external transfers to foreign exchanges. The SEC has had crypto discussions and the IRS is working with Chainalysis to scan for tax evaders. Many countries have banned ICOs and are strongly against investments in such vehicles. Japan – the one with already existing regulations – is knocking on the doors of exchanges in order to strictly monitor their activity. These examples could easily be listed in a couple more pages.
Although right now everyone looks at regulations as killing crypto businesses and investments, from our point of view this is a misconception. In a decentralised world, some of the power is given back to individuals, yet it does not make the environment safer because there will always be actors trying to benefit in an illicit way from the trust of other people. ICOs serve as an example. In 2017 thousands of ICOs have been launched, with many good ideas backed by experienced teams, which most probably will reach their targets and provide promised services according to their whitepapers. But these are few and far between. Many ICOs have just been launch for startup founders to get their hands on easy money. 
The trend clearly shows ERC20 token to be most commonly used in creating new ICOs. These can be easily built in just several minutes by a medium experienced developer. Such tokens do not bring added value to the crypto space but due to lack of regulations and supervision, they are released and millions of dollars will be lost by their owners, without the possibility of being recovered.
Despite the sentiment that regulating a decentralised economy is seemingly a drawback, it shall bring stability and trust towards the remaining tokens. Most governments, if not all of them, are supporting the innovative technology underlying cryptocurrencies. However, they also have the obligation to fight with money launderers, tax evaders, and scammers in order to protect bona fide investors. Understandably, regulators take a slow and measured approach to cryptocurrencies.
Bulls or Bears?
As per the usual, markets tend to panic when an external factor is expected to have an impact on the environment, though it is not fully understood by the masses, and the price dips. This is what happened to bitcoin and altcoins in late December 2017 and January 2018.
Due to regulatory risks, bans, and smart money selling their coins, a sell-off started on the crypto market. The price of bitcoin plunged from close to $20,000 to $6,000, providing a huge discount for whales to come into the market. As all the headlines were showing "Anonymous investors buys 400 millions USD worth of bitcoin". Nobody with access to this kind of funds would invest as much in a low probability investment opportunity, or we are wrong?
Nevertheless, many analysts and investors all over the world have expressed their opinion that blockchain technology has the potential to disrupt a big number of classical business models. The crypto asset market is still in its early development stage. A new regulatory environment will pave the way for more smart money to enter this market. A new passion to have better control over finances and less trust in centralised institutions adds up to a strong list of arguments, which reinforce the idea that the crypto market, still dominated by bitcoin, is poised to continue its rally.
Price Analysis
Bitcoin
The price action of bitcoin (BTC) vs USD shows that after hitting the $20,000 Resistance, the price started a corrective move inside a descending channel, which stopped at $6,000, a four-month low. Currently, we can say that the main trend of the price is downward, by looking at LH and LL (Lower Highs and Lower Lows). The rally which has brought back the back towards $12,000 has met a strong resistance area built on a convergence of previous resistance levels and trend line. A drop from here back to retest the local support from $9,000 is more likely than a breakout from this channel. The fundamental uncertainty is still fueling bears and the accumulation area has yet to be developed. A retest of $9,000 or even lower of $7,500 support area could gather enough buying power for bulls to come back and break above $12,000, aiming for new highs above $20,000.
Ethereum
Ethereum (ETH), as well as other altcoins, followed pretty much the same path as BTC, though it has not corrected as much. It hit its all-time high in January and the dip stopped at around $600 per ETH. This is considered a strong support area for the future price action of this pair. A rally brought the price back to the $1,000 resistance area which worked as a charm, since the price was reflected and now is on a downwards move, targeting the $750 local support. We are expecting this pair to act very similar to BTCUSD and build an accumulation area before breaking above the downtrend line.
Ripple
Ripple (XRP), on the other hand, had a much more volatile and aggressive behaviour than our previously analyzed tokens. The price shot through the roof in a strong buy period, fueled by the Asian buyers, especial investors coming from South Korea, reaching a new high at $3.32 per XRP. The sell-off corrected 88.6 (Fibonacci retracement) of the latest rally, and the token is currently traded below $1 per token. A support area has been built around 75 cents per token, while the resistance level sits at $1.21 per token. Similar to the BTC and ETH, we consider an accumulation area is developing as we speak, providing time for bulls to regroup and push the market above the current resistance levels.
This cryptocurrency market analysis is being presented by Buroka Tech. Buroka Tech is cryptocurrency-focused technology provider for financial institutions. 
Weekly News Roundup: SendCash Grows and ChainEx Partners With OkEx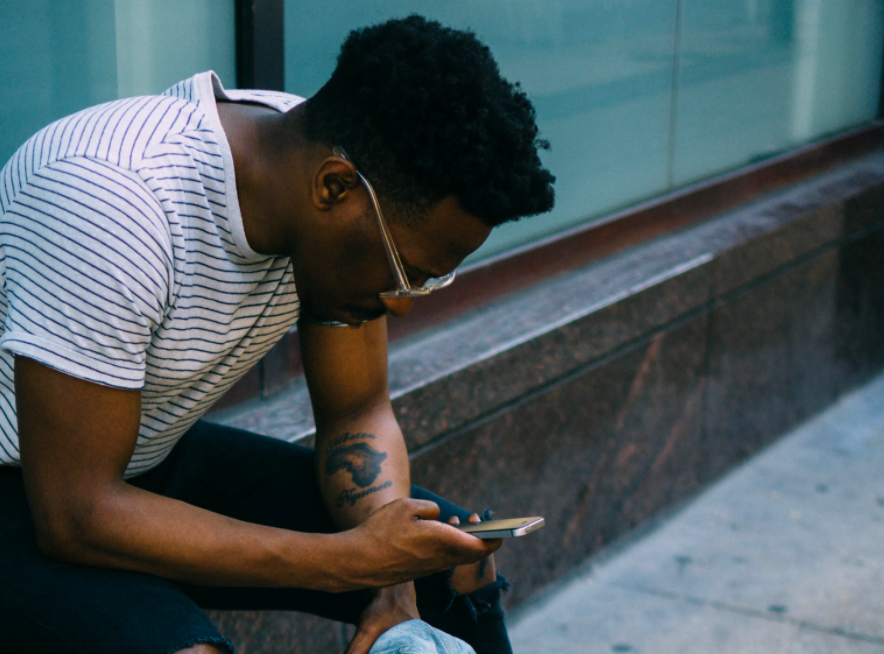 In Bitcoin Africa's Weekly News Roundup, we look at the most trending blockchain and cryptocurrency stories from Africa this week.
Here are our top picks!
SendCash Records $1 Million In Transactions in First 4 Months
Nigerian cryptocurrency developers continue to develop FIAT gateways to expand access to cryptocurrencies. One of such platforms is SendCash by BuyCoins Africa. The new platform was launched in April 2020.
SendCash allows users to transfer directly from the bank to crypto or crypto to the bank. Timi, Co-founder of BuyCoins Africa, makers of SendCash, sent a tweet this week highlighting the platform's growth.
Nigerians have received half a billion Naira from all over the world with @SendcashAfrica. 🚀

— Timi (@timigod) June 24, 2020
This tweet means that, in 3 months, Nigerians have processed over $1 million transactions on SendCash. What's more, BuyCoins Africa also experienced a surge in trading volume during in May. The platform saw over $17 million in trading volume in May.
ChainEx Partners With OKEx
In the last few weeks, OKEx has announced partnerships with major players on the continent. After partnering with Paxful, OKEx has partnered with South African exchange, ChainEx. The partnership between ChainEx and OKEx allows ChainEx to establish a quick buy and sell feature for traders.
Further, traders will have more access to more cryptocurrencies and simplified trading experience.
"This collaboration will give many South Africans and Africans access to a Top Tier, Global Cryptocurrency Exchange, as well as bring new liquidity and volume to ChainEX." –  Ryno Mathee, CTO of ChainEX
"OKEx respects partnership as the key steps to develop and provide local services to users. In the meanwhile, building a win-win cooperation with ChainEX will lead us to a better future." – Ivan Chen, Business Manager of OKEx Africa
Binance Kenya Nears Launch
In our last weekly update, we mentioned that Binance is testing MPESA payments on Binance P2P for Kenyan users. According to Bitcoins, Binance P2P will offer 0 percent escrow trading fees. MPESA payments on Binance P2P is expected to go live in mid-July.
Binance P2P intends to compete with other P2P platforms that have become very popular. Paxful and LocalBitcoins are the top P2P platforms in Kenya. Local newcomer Bitlipa is also seeing immense growth.
Binance P2P's main selling point in the Kenyan market is set to be its zero-fee structure and promotions for new traders. On the market, bitcoin saw a hike to over $9,400 and fell back to $9,200. On the other hand, some altcoins experienced a rally.
A highlight worth noting this week is the sudden rise of the digital currency Dogecoin (DOGE) due to promotion by TikTok influencers.
Weeky News Roundup: Binance Enables MPESA, Bitlipa Records Growth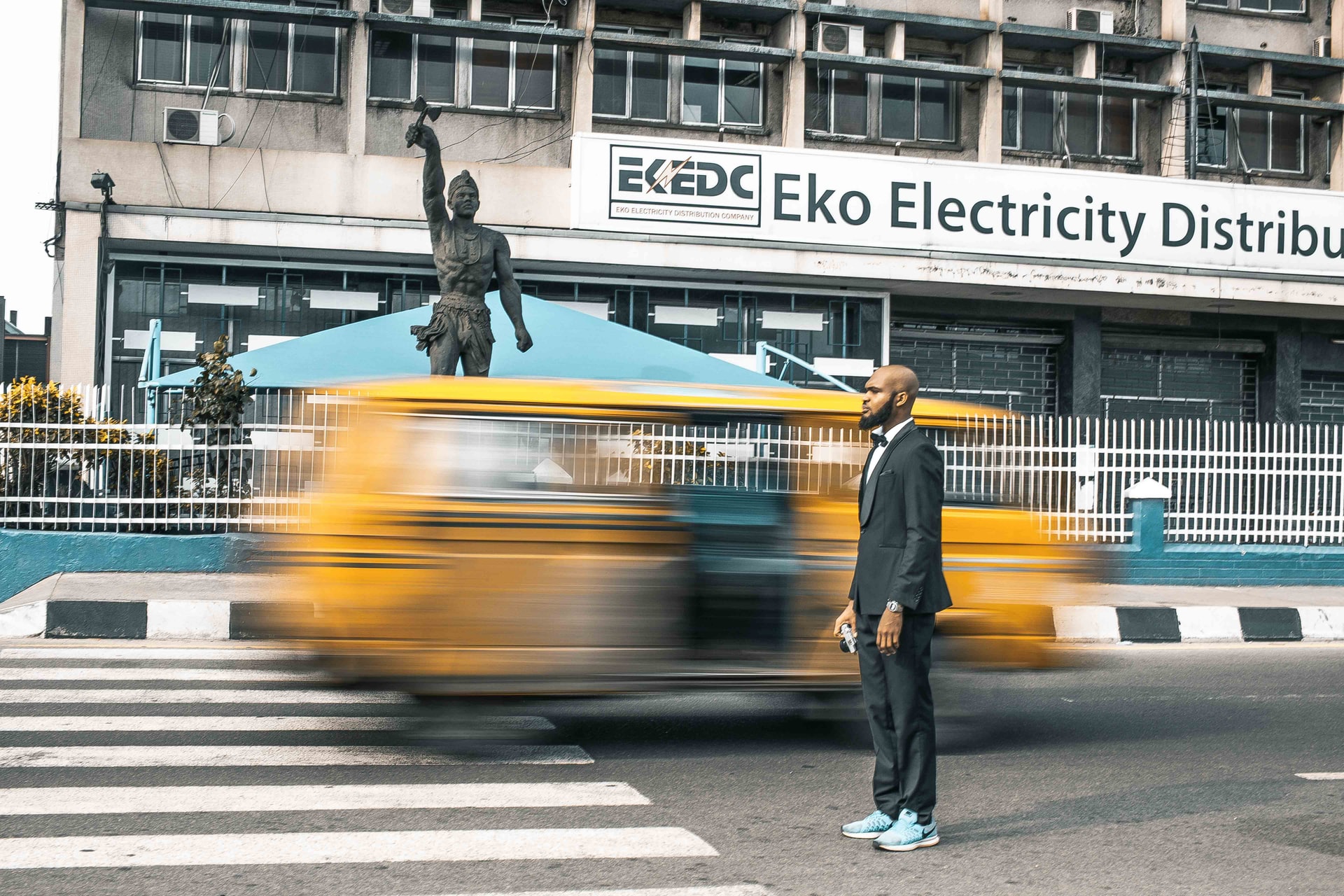 In Bitcoin Africa's Weekly News Roundup, we look at the most trending blockchain and cryptocurrency stories from Africa this week.
Here are our top picks!
Binance Enables MPESA Payments
Top global cryptocurrency exchange by volume, Binance has added popular Kenyan mobile money payment option MPESA to its P2P platform.
At the time of writing, the option is not available to every user but can be accessed by some users as it is still being tested. Binance P2P is Binance's answer to the sharp increase in transaction volumes by other marketplaces like Paxful.
In Africa, it first launched for the Nigerian market and is set to add Kenya in the coming weeks.
Kenyan P2P Platform, Bitlipa, Records Exponential Growth During Beta Program
Continuing with more P2P news, Kenyan based platform Bitlipa claims to have recorded impressive volumes since launching its beta.
Speaking to a Kenyan blog, CEO, Apollo Eric stated that Bitlipa currently has over 5,000 users with a daily volume of over $120,000. Bitlipa only released its beta version and Android application in April 2020. This growth level makes Bitlipa one of the top peer-to-peer platforms in Kenya by transaction volume.
Bitlipa is a P2P exchange and payment application. Users can receive and send MPESA and crypto payments on Bitlipa. What's more, users can exchange between Kenyan Shillings and cryptocurrencies.
Bitlipa supports bitcoin (BTC), ether (ETH), dash (DASH), and aeteninty (AE). The platform intends to provide services at minimum fees and KYC verification limits.
Akoin Foundation to Launch Blockchain Hub in Kenya and Ghana
Akoin Foundation is collaborating with Effects AI to establish Blockchain hubs in Kenya, Ghana, and Senegal. The first blockchain hub is scheduled to go live in Kenya, in the last quarter of 2020.
The aim of building these hubs is to provide support for young entrepreneurs interested in Blockchain development in Africa.
Ghana and Senegal will benefit from the second phase of hubs, set to launch in the first quarter of 2021. These hubs will also serve as job boards for African interested in the blockchain industry and jobs that pay in cryptocurrency.
Weekly News Roundup: Akoin City Secures New Partnerships, Blockchain Startups Join Kenya's Regulatory Sandbox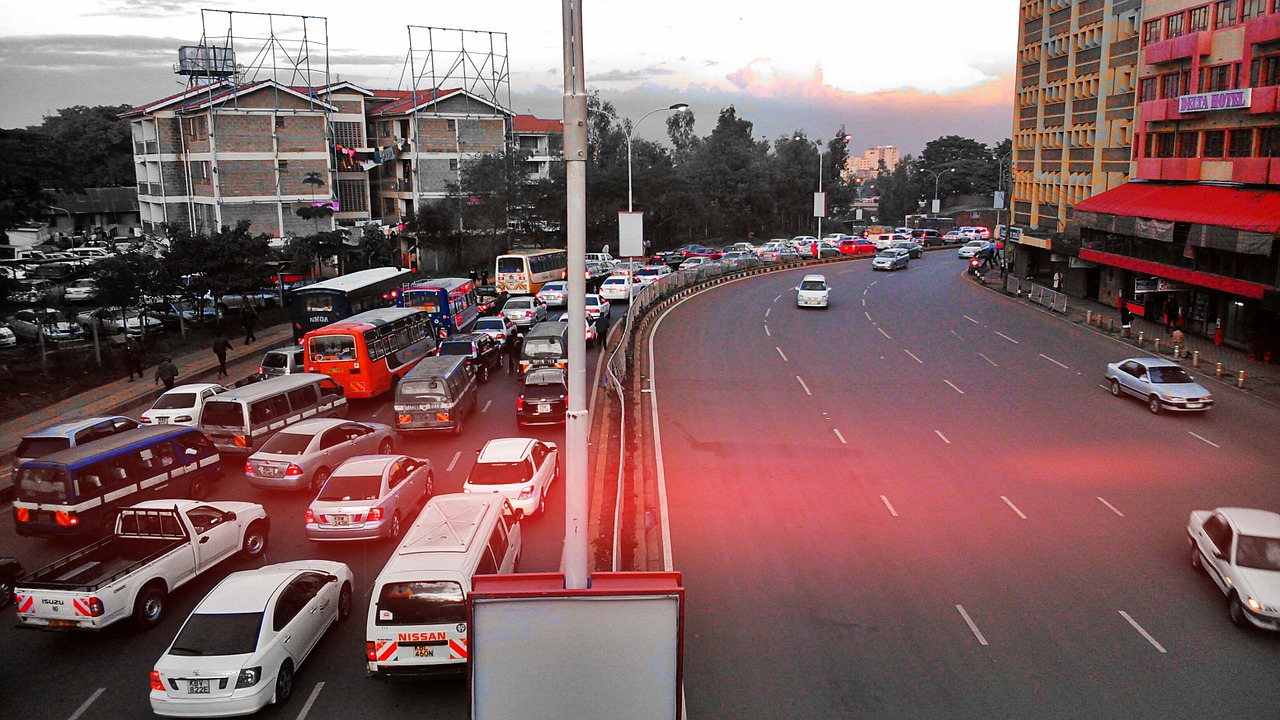 In Bitcoin Africa's Weekly News Roundup, we look at the most trending blockchain and cryptocurrency stories from Africa this week.
Here are our top picks!
Two Blockchain Companies Join Kenya Capital Markets Authority's Regulatory Sandbox
The Kenya Capital Markets Authority has set up a regulatory sandbox limited to financial solutions with a capital market component. As part of the additions to the sandbox, two blockchain companies – Pyypl Group Limited and Belrium Kenya – have been included.
Pyypl Group Limited is a fintech platform for issuing unsecured bonds on the blockchain. Belruim Kenya is an electronic Know Your Customer (e-KYC) solution for capital markets running on the blockchain.
Developments like this promote the use of blockchain technology in Africa and bring positive sentiments among regulators towards blockchain-related technology.
Akoin City Secures New Partnerships
Akoin City, the mega blockchain city project lead by famous music artist Akon has been met with praise and skepticism in different quarters. Regardless, the project continues to develop more business partnerships for the construction of the city. Akoin City sealed a $6 billion construction deal with KE International to build the project.
Further, Akoin City partnered with Mwale Medical and Technology City (MMTC) in Western Kenya. The partnership will make cryptocurrencies a major method of payment at the health facility.
MMTC is another city complex that focuses on health-related facilities. The mega project that started in 2014 is set to be opened in December 2020.
Other partnerships include collaboration with Jeev Network in Rwanda and blockchain chat application, Sense Chat. 
PayPal May Bring Bitcoin to 300 Million Users
In an exclusive report on Coindesk, the top industry publication speculated that PayPal might be adding the ability for people to buy and sell bitcoin soon. The news was corroborated by three people familiar with the matter.
The new addition would allow users of PayPal and Venmo to buy and sell bitcoin.
The bitcoin price saw some bullish sentiments after this headline made waves online. Since then the bitcoin price has dropped by 4 percent and is trading under $9,200.