Cryptocurrency Market Analysis April 6, 2018: Only For Those With Patience!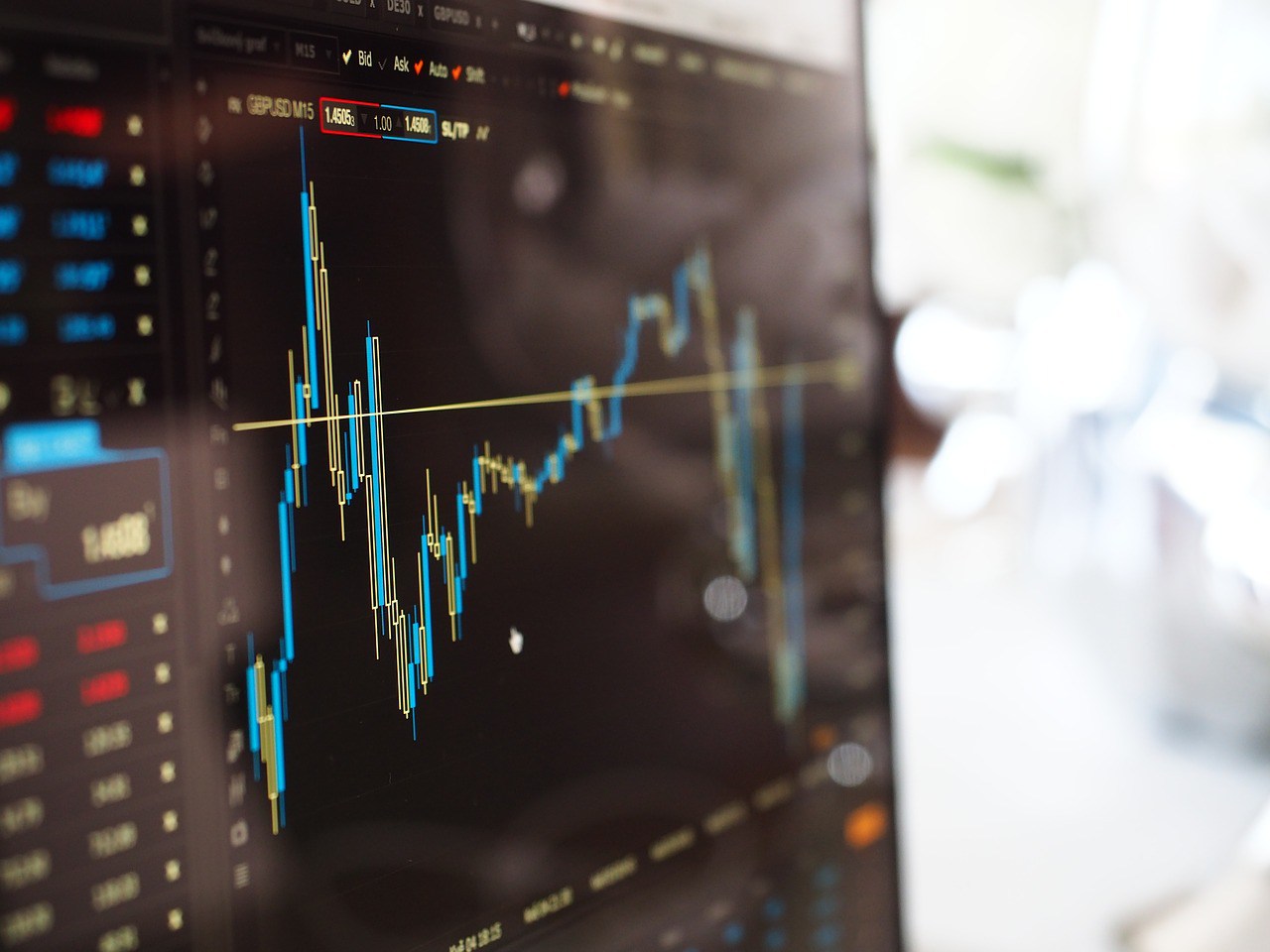 Bitcoin (BTC)
As we have expected and written in our previous analysis, BTC has dipped again and targeted the local support from $6,700. Currently, only huge fans of the technology, the early adopters and those who have enough patience are holding bitcoin. But they were also the ones that became millionaires in the past several years.
Our expectations for the following week are again bearish. Price is now trading sideways between $6,700 and $7,500, but bears are still pushing against the support, targeting a break below. In this scenario, we are expecting for the price to fall towards $6,000-$5.800 during the following week.
Ethereum (ETH)
We were quite harsh with ETH in our last analysis. Our expectations were of continuing the downtrend towards $280. Well, a new low was reached, but Ethereum fans kept the price above $350. The overall sentiment is still negative for the cryptocurrencies, including ETH. Both fundamentals and technical analysis are showing negative signals, thus we are still expecting for the ETH price to continue to drop during the following days. Our weekly target is of $300 for one ETH.
Cardano (ADA)
ADA, the token of the Cardano project, is one of our favourites when it comes to cryptocurrencies, being included in the "majors", using this term from the FX market. Its price dipped all the way to $0.14 per ADA, being two cents above the key level support at which it started trading back in November.
Very interesting to see is increased volumes during this current sideways move. It is well known that higher volumes during an accumulation area are giving strong bullish signals. Though the general feeling for the following week is bearish when it comes to cryptocurrencies, ADA is one of the few that are giving us hopes of seeing some new local highs.
This cryptocurrency market analysis is being presented by Buroka Tech. Buroka Tech is cryptocurrency-focused technology provider for financial institutions. 
The Sun Exchange Partners With Powerhive to Deliver Energy Access to Rural Kenya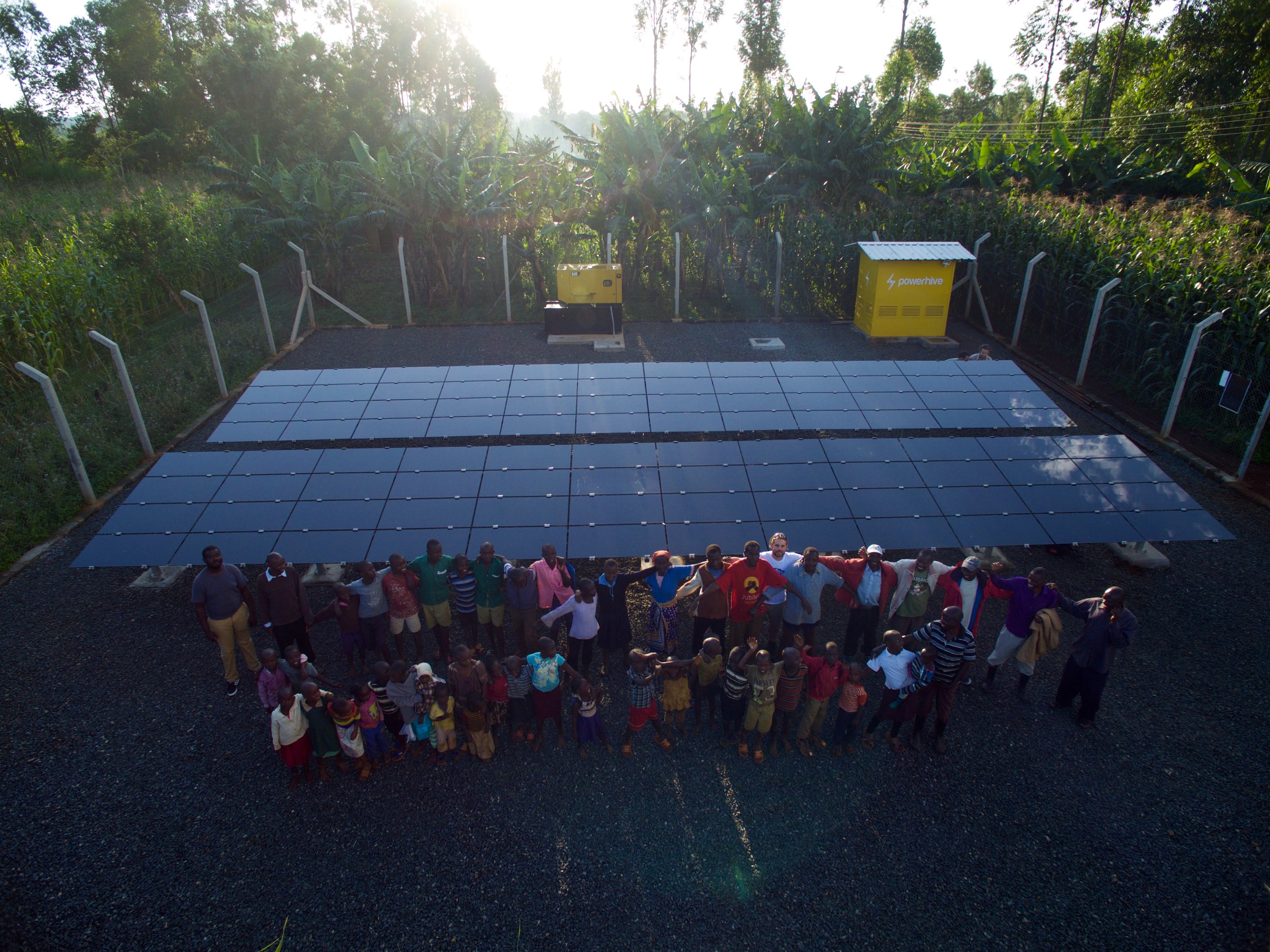 The Sun Exchange has partnered with Powerhive for a new initiative that is set to utilise the crypto-economy to boost energy access in rural Kenyan communities.
Currently, there are more than one billion people that live without electricity which severely hinders economic development and basic human rights such as education, safety, health, and security. The South Africa-based startup Sun Exchange and Powerhive share a common mission that is meant to eliminate global energy poverty by blending "sustainable, decentralised solar power with innovative technologies and financial instruments such as blockchain and digital currencies."
Powerhive, through the partnership with the Sun Exchange, has been named as the exclusive recipient of proceeds designated for the solar project pre-financing from the sales of the Sun Exchange SUNEX digital token. The funds will be used by Powerhive to build solar-powered rural electrification mini-grid projects that will include revenue and livelihood enhancing programs across sub-Saharan Africa.
Besides providing the utility-grade power to rural communities, Powerhive also runs different wealth generation programmes such as the Ku Ku Poa initiative, which is a solar-powered chicken incubation. Having the available solar power put to productive use propels overall economic development and prosperity. This ensures access to energy will always remain more affordable to the purchasing consumers.
Safe Energy for All
Speaking of the partnership, Abraham Cambridge, founder & CEO of the Sun Exchange, said: "The cryptocurrency community is made up of inspired individuals eager for more than just financial gain. Our partnership with Powerhive underscores the SUNEX token sale opportunity to support a crypto project geared directly towards reducing global inequality and climate impact. Together, we are working towards a world where no one is forced to cook with unsafe kerosene or wood-burning stoves, no child has to worry about how they will study after dark, and lack of energy access ceases to propel cycles of poverty."
Cambridge went on to say: "Over the past seven years Powerhive has built a vertically integrated platform that allows us to identify, construct and operate the highest quality and lowest cost solar-powered microgrids in Africa. At the heart of all of our projects are the community which we serve. By providing the power platform first and then layering in productive use programmes, we create a virtuous cycle of economic and personal empowerment which create long-term goodwill with the community and steady profits for them and for our investors."
The Sun Exchange allows anyone across the globe to earn income through their online solar panel micro-leasing platform while helping to bring clean, sustainable, affordable solar power to different organisations such as hospitals, schools, businesses and NGOs in emerging markets. Currently, the Sun Exchange is running a public token sale for its new digital token, SUNEX, which is meant to make the user experience of the Sun Exchange members more lucrative and rewarding.
Benefits of the SUNEX token include:
Opportunities to receive up to a 20 percent return in tokens by staking SUNEX tokens into the Sun Exchange Solar Power Insurance Fund (SPIF)
Access to discounts and lease bonuses when using the Sun Exchange platform, which has been live and operating successfully for several years
Bancor protocol integration ensures SUNEX token liquidity
Because Sun Exchange is an affiliate of the SolarCoin Foundation, members earn three digital currency income streams (BTC, SUNEX & SLR) when utilizing the platform
SUNEX is priced against the US dollar and can be purchased by credit card
The Sun Exchange was recently selected by the United Nations Development Program to pilot blockchain-based solar finance in Moldova. In addition, it also won the Mondato Award for Social Impact in sub-Saharan Africa and has been named the best Blockchain Business in Africa for the past two years running at the African Fintech Awards.
You can find out more about the Sun Exchange's token sale here.
*Readers should do their own due diligence before taking any actions related to the mentioned company, product or service. BitcoinAfrica.io is not responsible, directly or indirectly, for any loss or damage caused by or in connection with the use of or reliance on any content, product or service mentioned in this article.*
Ghana Partners with IBM to Create a Blockchain-Based Land Administration System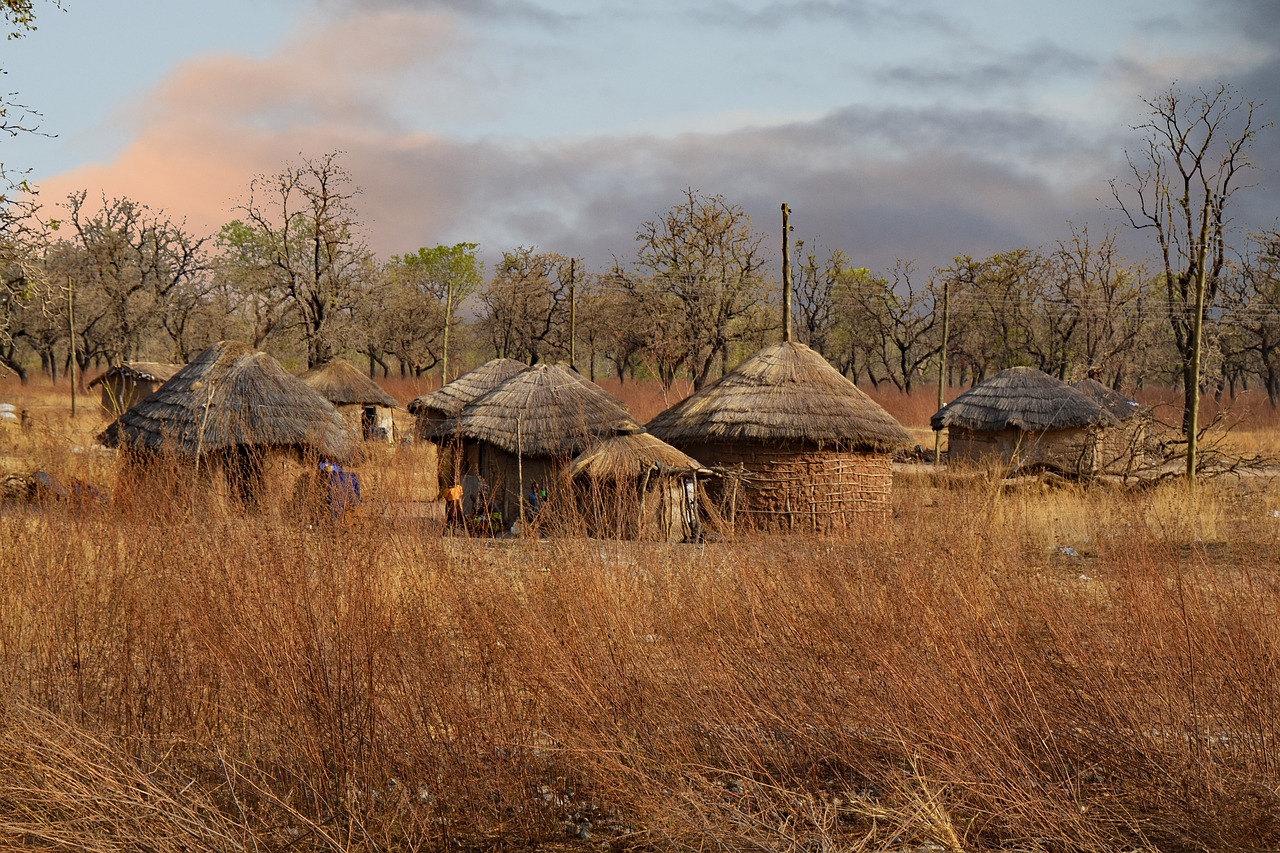 Technology giant IBM and the Ghanaian government have signed a memorandum of understanding (MoU) to replace the existing centralised and paper-based land registry process in the West African nation with an entirely new blockchain-based land administration system.
Applying the Blockchain in Land Administration
According to the general manager for IBM Middle East and Africa, Takreem El-Tohamy, the application of blockchain technology in land administration in Ghana will help the country to build a modern, verifiable, and immutable land registry. It will also increase transparency, security, investment, access to loans, and mitigate fraud.
"We are doing this with a group of Ghanaian business partners, ensuring the transfer of know-how and technology," stated El-Tohamy.
IBM will collaborate with the Ministry of Lands and Natural Resources to create a white paper for the implementation plan, according to a report by GhanaWeb. The MoU has a second phase, which entails the improvement of port logistics and processes.
El-Tohamy elaborated: "For the ports, investments based on blockchain smart contracts can help advance the President's Advisory Council on Doing Business in Africa (PAC-DBIA) objectives to improve US-Africa commercial relationship as modern customs and port logistics systems are critical for improving trade facilitation."
Blockchain Technology in Africa
The blockchain technology conversation has been taking place in Africa through gatherings such as the World Blockchain Summit held in Nairobi, the Africa Blockchain Conference in Kampala, and the Next Einstein Forum held in Kigali as African thought leaders in the sector encourage adoption.
Additional blockchain technology highlights this year, which indicate that Africa is taking the technology seriously, are the successful trial of South Africa's central bank Project Khokha, Kenya's launch of a blockchain and artificial intelligence taskforce, and Uganda's plans to do the same.
New Global Cryptocurrency Exchange BITBOX Now in Operation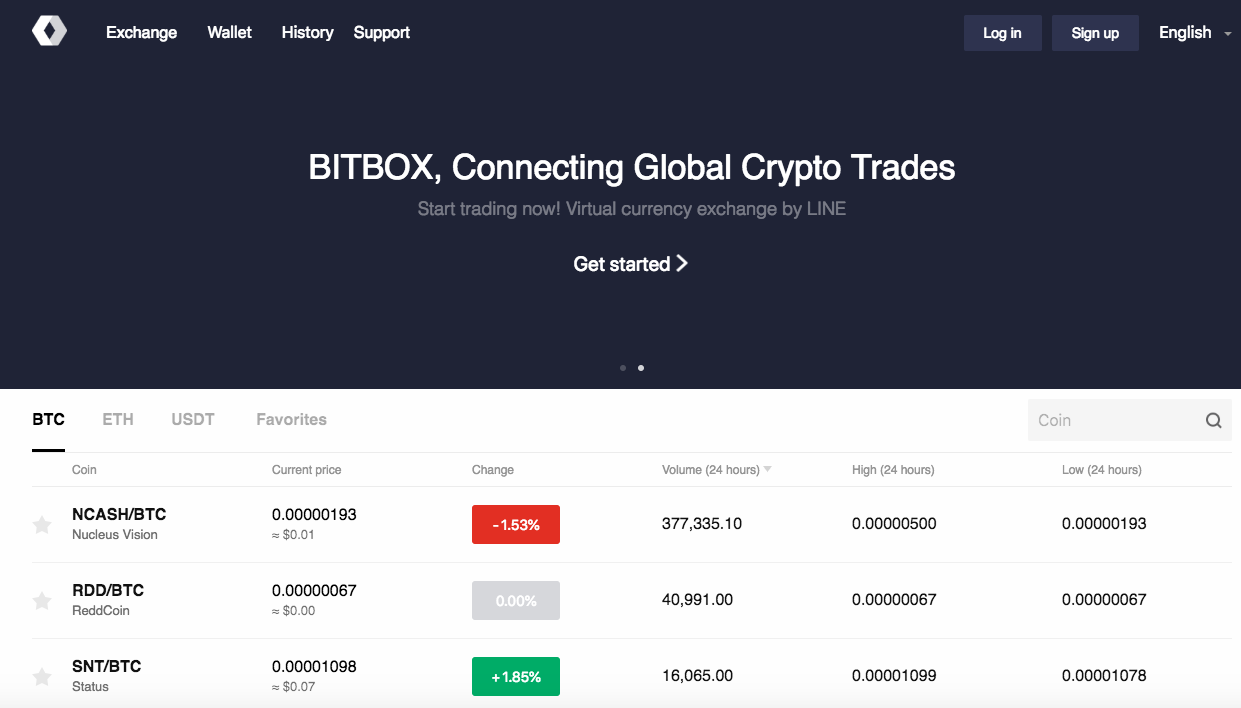 LINE Corporation has launched its new global cryptocurrency exchange BITBOX, which focuses on a user-centered experience, transparency, security, and "first-rate customer support."
LINE chief executive officer Takeshi Idezawa said: "LINE has built its reputation on providing a great social experience for our users, and now we intend to bring that know-how to the world of digital tokens with our BITBOX exchange. With BITBOX, we intend to have an exchange that is easier to use, while also ensuring we provide extremely strong levels of security."
LINE is offering a reward of $10 in August for the first two million users that register on BITBOX and, during the first month, registered users on the exchange will enjoy zero-free trading of all the available coins. The exchange has over 30 listed cryptocurrencies such as bitcoin, litecoin, ether, and bitcoin cash.
BITBOX is operated by Singapore-based LINE Tech Plus, a company under LVC Corporation and LINE Corporation. The launch of the exchange is part of LINE's finance-related strategy to become a global leader in the fintech sector. The exchange can be used in all countries apart from Japan, the US, and other restricted jurisdictions.
LINE Partners with BitGo
LINE has partnered with US-based blockchain security company BitGo to create a highly secure exchange by integrating its multi-signature technology.
BitGo CEO Mike Belshe said: "LINE and BitGo are both leaders in our industry and this partnership with BITBOX is an important step in bringing institutional investors the security, compliance, and custodial solutions they need. LINE has an established history of success in the global market. Together BITBOX and BitGo are committed to providing the most secure and reliable user experience in the digital token ecosystem."
BitGo offers a multi-signature, multi-coin, institutional-grade hot wallet that pairs with its cold storage custody allowing for simple and secure asset transfer between wallets. The multi-signature technology contains advanced configurations that keep assets secure as they move in and out of a wallet.
"LINE has a long-established reputation for cyber security and technological expertise, which it has brought to BITBOX. Security and risk management procedures have been designed to protect users' interests and to ensure the safe management of their assets," the corporation says in its press statement.
LINE is also focused on offering a transparent and trustworthy exchange where it evaluates cryptocurrencies before listing them. Its plans to launch the exchange were announced last month during the LINE Conference 2018 in Tokyo.