Cryptocurrency Theft is on the Rise as Bitcoin Surges to New Highs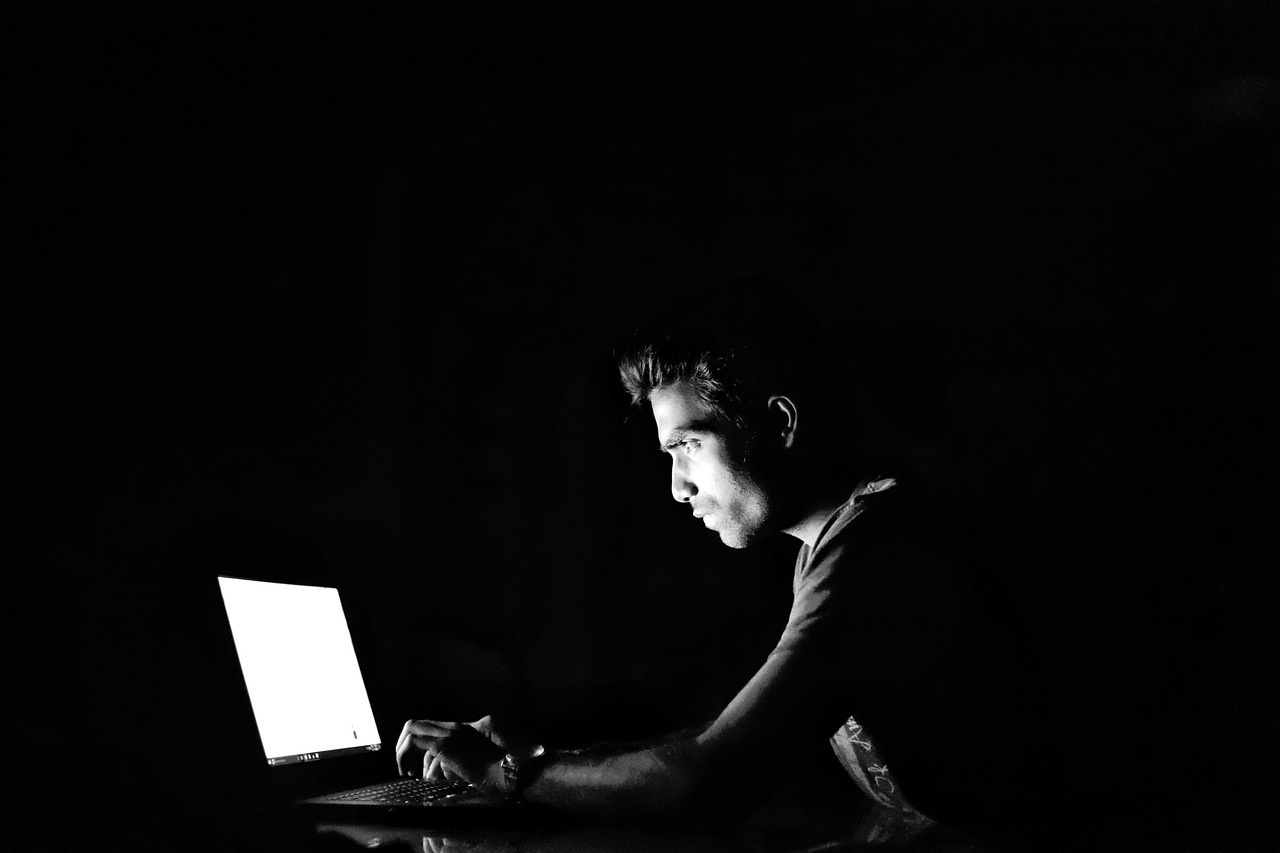 Researchers from Kaspersky Lab have discovered a virus known as CryptoShuffler Trojan that steals cryptocurrencies from unsuspecting users' wallets.
Cybercriminals have now begun targeting popular digital currencies such as bitcoin (BTC), monero (XMR), ethereum (ETH), DASH, and Zcash (ZEC). The CryptoShuffler virus dwells in a user's computer memory and monitors their clipboard – a temporary data storage area used for cut and paste functions.
According to the Kaspersky Lab researchers, it is estimated that the cybercriminals have so far made away with more than 23 BTC worth about $172,000 at the current exchange rate. Furthermore, the hackers have stolen several thousand dollars from other wallets. It has taken the Trojan more than a year to steal that amount of money.
This, of course, is not surprising as it comes at a time when the bitcoin price has been soaring in the market. At the time of writing, the price of bitcoin was trading around $7,200.
How CryptoShuffler Works
Cryptocurrency theft began increasing in 2014. In late 2016, cryptocurrency theft was at its peak before it declined and reawakened in June 2017.
A statement released by Kaspersky Lab explained how the virus works,
"As soon as CryptoShuffler spots the address of a cryptocurrency wallet on the clipboard (it's quite easy to distinguish these addresses by line length and specific characters), it replaces the address with another. As a result, the cryptocurrency transfer does indeed go through, and in the amount specified by the payer, only the recipient is not the pizzeria, but the intruders behind CryptoShuffler."
Simply put, the CryptoShuffler creates a loophole on the unique multi-digit number with which a user needs to transfer coins to other users.
Most users copy and paste the wallet numbers into the destination address of the software used to make the transaction. Since the virus has been monitoring the user's computer memory, the Trojan will then replace the user's wallet and input one that's owned by the CryptoShuffler creator. As such, the wallet number that ends up on the address line is not the one the user had initially intended to send coins to. The victim, therefore, ends up sending the money to the criminals unless one is keen and able to spot the sudden change in the wallet address.
However, the latter is usually hard to do since wallet addresses and multi-digit numbers in blockchain are difficult to remember.
How Bitcoin Owners Can Protect Themselves from the CryptoShuffler Malware
Most people use bitcoin as an investment. Losing part of your investment capital due to a malware is a hard blow to anyone. The easiest way for you to protect yourself is to double-check the wallet address you have keyed in after copying. Although it is tedious to check the multi-digit numbers, it is the best way to ensure your funds are safe.
The other option users have is to install antivirus' that detect and eliminate malicious software from your laptop. One such software is the Kaspersky Safe Money Feature that scans for loopholes used by cybercriminals, continuously checks for malware, and protects the clipboard where all your sensitive data is stored during the copy and paste functions.
As cryptocurrencies continue to rise, certain risks will increase with them as Malware Analyst at Kaspersky Lab, Sergey Yunakovsky, notes,
"Cryptocurrency is not a far-off technology anymore. It is getting into our daily lives and actively spreading around the world, becoming more available for users, as well as a more appealing target for criminals. Lately, we've observed an increase in malware attacks targeting different types of cryptocurrencies, and we expect this trend to continue. So, users considering cryptocurrency investments at this time need to think about ensuring they have proper protection."
The Best Bitcoin Trading Platforms in 2018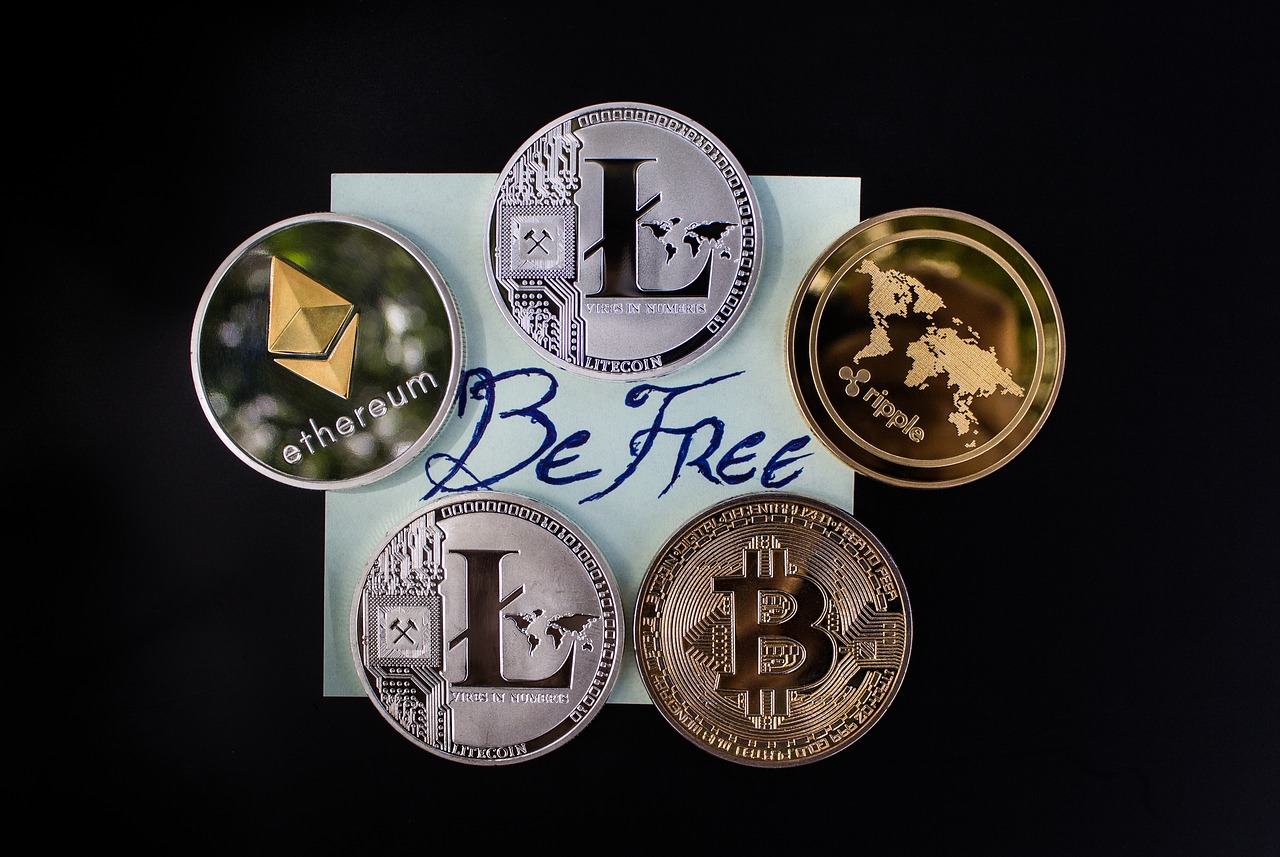 The high number of bitcoin trading platforms can make it difficult for newcomers to the cryptocurrency investment space to decide which platform to sign up for. To aid in this endeavour, Bitcoin Africa has compiled a list of the top five best bitcoin trading platforms available today.
Binance
Binance
is a new cryptocurrency exchange that has already succeeded in making a name for itself as a popular trading platform. The exchange started its operations in July 2017 after raising a significant amount in its ICO. The Chinese platform is headed by Changpeng Zhao who has an impressive amount of experience with blockchain technology having previously worked at Blockchain and OKcoin.
The cryptocurrency exchange supports the trading of an impressive number of digital currencies. It is possible to trade well-known coins such as bitcoin, ether, and litecoin as well as smaller and lesser known digital currencies and tokens. Binance supports over 40 cryptocurrencies. This is an advantage for users who want to trade in tokens that are not easily available on other exchanges.
Moreover, Binance boasts of one of the lowest trading fees in the cryptocurrency market. The trading fee is not based on a tiered structure as is common amongst other platforms. Instead, it is fixed at 0.1 percent of your trade. Additionally, it is possible to slash this fee in half if you decide to use the native cryptographic token of the platform, called BNB. It is important to note this reduction is a temporary promotion being run by the exchange and will be stopped at some point in the future.
Without verification, it is possible to withdraw up to 2 BTC daily. However, after registration, you can withdraw up to 100 BTC daily. The withdrawal fees vary for each token and are updated regularly. Binance trading features are advanced and require an existing understanding of trading platforms.
Lastly, it is important to note that it is not possible to fund trades on Binance using fiat currency. To begin trading, you must fund your account with cryptocurrency by sending it to your account on the trading platform. This means you must first acquire cryptocurrency before you can start trading on Binance.
Bittrex
US cryptocurrency trading platform Bittrex is one of the largest and most popular exchanges in terms of trading volumes. The exchange started operating in 2014 and is well trusted by the community.
Bittrex makes it a point to focus on security to ensure the safety of its customers' funds. The platform utilizes industry-leading security practices and stores the bulk of the users' funds in a cold wallet in order to avoid any losses through thefts or hacks. In fact, Bittrex is one of the few exchanges that has never been hacked since it started operating.
The exchanges most prominent feature is the large number of currency pairs it offers its customers. Furthermore, it features a fairly simple user interface that is easy to use for beginners and traders can withdraw up to 1 BTC daily without verification. To withdraw a larger sum, you need to submit to the KYC and AML practices enforced by Bittrex.
The trading fees on the platform are set at 0.25 percent of the trade. To begin trading, you must fund your account with the cryptocurrency of your choice. However, it is possible to purchase a minimum of $10,000 in bitcoin, ether, or USDT through a bank wire transfer with an 'enhanced verified account.'
Kraken
Kraken is one of the oldest and most established bitcoin exchanges in the market. It has been in operation since 2011. The design of the exchange makes it easy to execute trades while still offering a wide array of trading tools such as automated orders, stop-loss orders, and margin trading.
The San-Francisco-based cryptocurrency exchange utilizes encrypted cold storage to store its customers' funds. Moreover, accounts on the platform must be secured using two-factor authentication to further enhance security. Additionally, Kraken prides itself on its ability to provide a high level of liquidity.
In addition to America and Canada, the platform supports customers from a number of European countries which makes it popular on the continent. Moreover, Kraken supports fiat trading pairs in a number of different currencies. This allows users from different countries to easily fund their accounts and begin trading. The exchange also has a dark pool, which allows users to trade anonymously.
The fee structure on Kraken is somewhat complicated. Funding and withdrawal fees are dependent on the method and currency utilized. Trading fees are charged on a tiered structure according to trading volumes which are calculated on a thirty-day basis. Trading fees include a taker and a maker fee. Lastly, it can take up to a week for accounts to be registered on the site due to KYC and AML protocols.
Poloniex
Launched in 2014, Poloniex is a well-known and popular cryptocurrency exchange. The platform is best known for its trading tools. It boasts a number of tools and information packages that allow users to make the best decisions with regards to trades. Moreover, it supports lending and margin trading.
However, due to its comprehensive tools, the platform can be difficult for first-time crypto traders to use. Additionally, it is not possible to fund your account with fiat currency. The American exchange also boasts high trading volumes and subsequently liquidity thus it is possible to settle trades in a fairly timely manner.
Poloniex supports a wide number of cryptocurrency trading pairs. Creating an account is easy but the amounts supported for withdrawal are based on the verification level of your account. Trading fees are charged on a tiered structure based on trading volumes but are low in comparison to other exchanges.
Lastly, the platform stores the funds in a cold wallet. It also enforces two-factor authentication for all accounts. The platform did suffer one security breach in 2014 but made sure to refund all affected users.
Bitfinex
Hong Kong-based Bitfinex was started in 2012. The exchange is considered one the biggest based on daily trading volumes as it handles upwards of $2 billion daily. It provides users with a wide array of trading tools that support both basic and advanced level trading. It is possible to navigate the user interface as a novice but the platform is better suited for more experienced users. Moreover, the exchange has a mobile app for on-the-go trading.
Due to its large trading volumes, Bitfinex boasts a significant amount of liquidity. This enables the platform to quickly settle trades which helps users exploit changes in the market. The exchange supports margin trading, margin funding as well as more complex order types such as fill or kill and iceberg orders.
The trading platform has encountered a number of security breaches in the past. Due to this, it stores its funds offline with just enough to facilitate trades kept online. It also enforces two-factor authentication, encryption and other security measures to avoid other compromises in its security.
Fees on Bitfinex are tiered. The greater the trading volumes, the less the fees levied. The trading volumes are calculated monthly. The platform makes a point to update the fee structure regularly.
Ugandan Socialite Zari Hassan's Social Media Accounts Hacked – Attackers Ask for Ransom in Bitcoin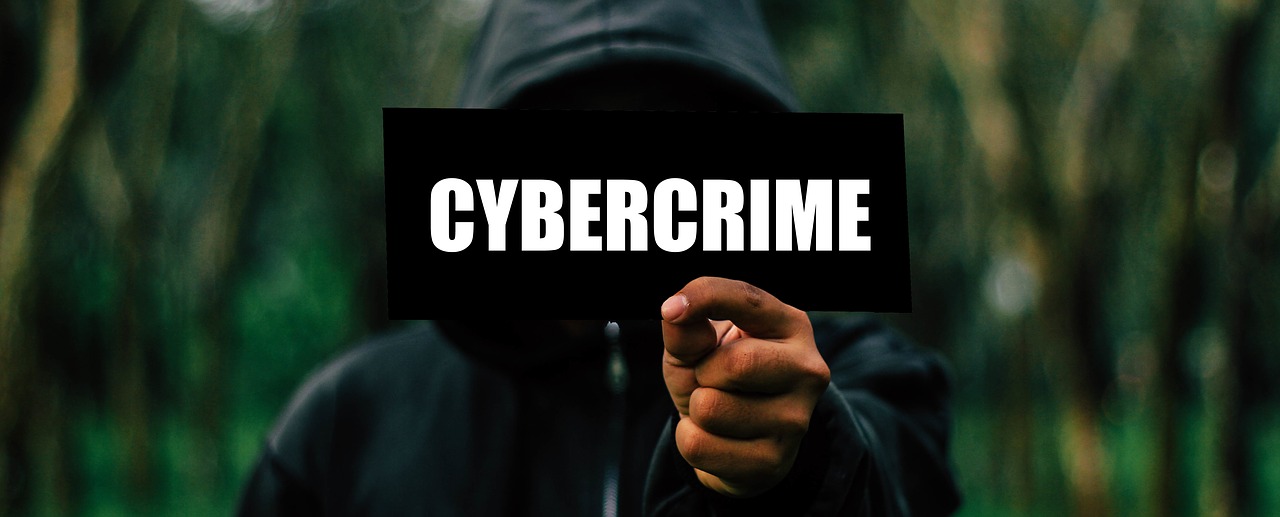 Earlier this month, Ugandan socialite Zari Hassan had several of her social media accounts hacked. Interestingly, the cyber criminals asked for a ransom payment in bitcoin (BTC) from Hassan so that she could regain access to her account.
The Zari Hassan Hack
Zari Hassan is a popular Ugandan celebrity with millions of followers on social media. A few weeks ago, however, her Instagram and Facebook accounts were reportedly hacked.
Her attackers' goal was to extort money from her, given that they had enough information about the kind of lifestyle she lives. They demanded $4,000 in bitcoin (BTC) to be sent to them as a ransom to release access to the account.
Hassan was able to retrieve access to her accounts but it is unclear whether she paid the ransom or whether the compromised social media platforms enabled her to re-access her accounts.
Hassan is among a number of several female celebrities who have had their accounts hacked in the past few months.
Keep Your Online Accounts Safe
There are lessons to be learned from this. For one, we need to take caution in securing our online accounts on social media. Things such as frequent password changes, allowing two-factor authentication, making use of privacy settings as well as limiting app permissions should not be taken for granted. We need to make use of them to keep our accounts as secure as possible.
Furthermore, for those of us that hold cryptocurrencies, we need to ensure we keep our cryptocurrency wallets and trading accounts safe and secure. Hackers have been increasingly targeting cryptocurrency users due to the irreversibility and relative anonymity of cryptocurrency transactions.
SARS is Going After Potential Crypto Tax Evaders in South Africa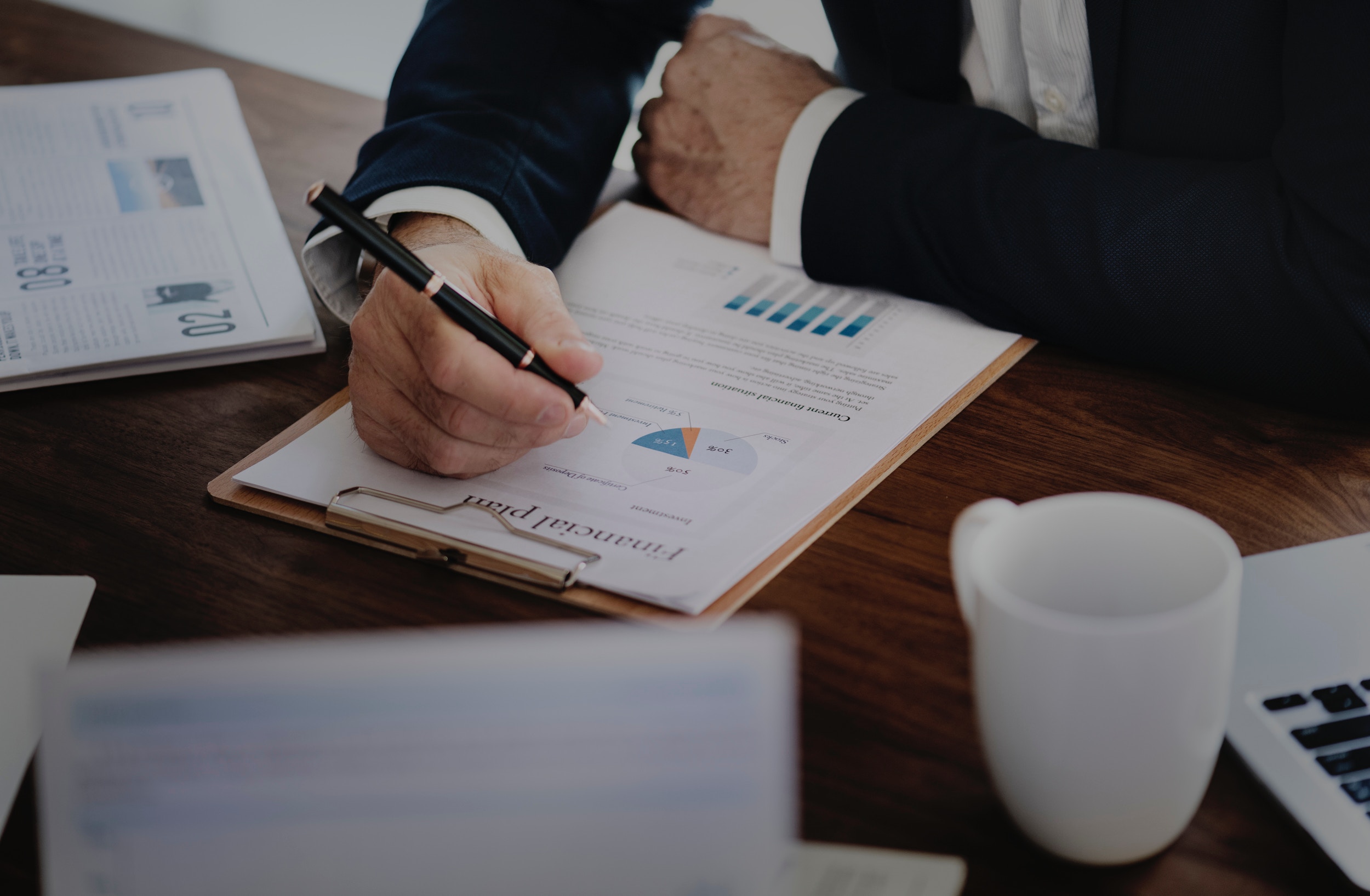 In a bid to identify tax evaders, the South African Revenue Service (SARS) is actively working towards identifying and tracking various transactions carried out by cryptocurrency traders. The agency's main agenda is to identify those making money from their cryptocurrency transactions and ensures that these people pay the appropriate tax.
SARS is Going After Crypto Traders
The agenda was made known why the agency's director, Mark Kingon, during an Institute of Internal Auditors conference held in the Sandton, according to IOL. Mark Kingon said:
"The most important thing is identifying individual trading actively because it's easy to say cryptocurrency gains must be deductible, but there are also those who lose. Identifying the traders will make the process of tax deduction easy and straightforward."
He added that "being able to identify transactions on the blockchain will also help greatly towards identifying corrupt government official moving stolen money, drug dealers, kidnappers and the likes."
Public Blockchain Makes Tracking Bitcoin Transactions Possible
The tracking of cryptocurrency transactions is made possible due to the transparent nature of the blockchain. The public ledger design of the blockchain is in such a way that every transaction on a public blockchain can be read by a third-party. As a result of this transparency, it becomes possible to track any transactions once the starting point is located.
Several methods for identifying the real-world identities of bitcoin holders have been developed over the years. Chain analysis, linking IP addresses to bitcoin transactions, and wallet address clustering are three of the most popular bitcoin de-anonymisation methods currently being applied by law enforcement agencies and tax authorities.
In South Africa, cryptocurrencies are not recognised as a payment method or currency. Therefore they are not classified under the income tax or capital gain act. Instead, cryptocurrencies are being classified as assets of an intangible nature.
Therefore, it becomes crucial for citizens and residents of the country engaging in cryptocurrency trading, to ensure that a proper filing of their profit and loss trading cryptocurrency is included in their taxable income report.
SARS confirms that it now has a fully functioning procedure for identifying non-complying traders and any trader found guilty of tax evasion will face the full wrath of the law.