Top 10 Best Bitcoin Movies And Documentaries in 2023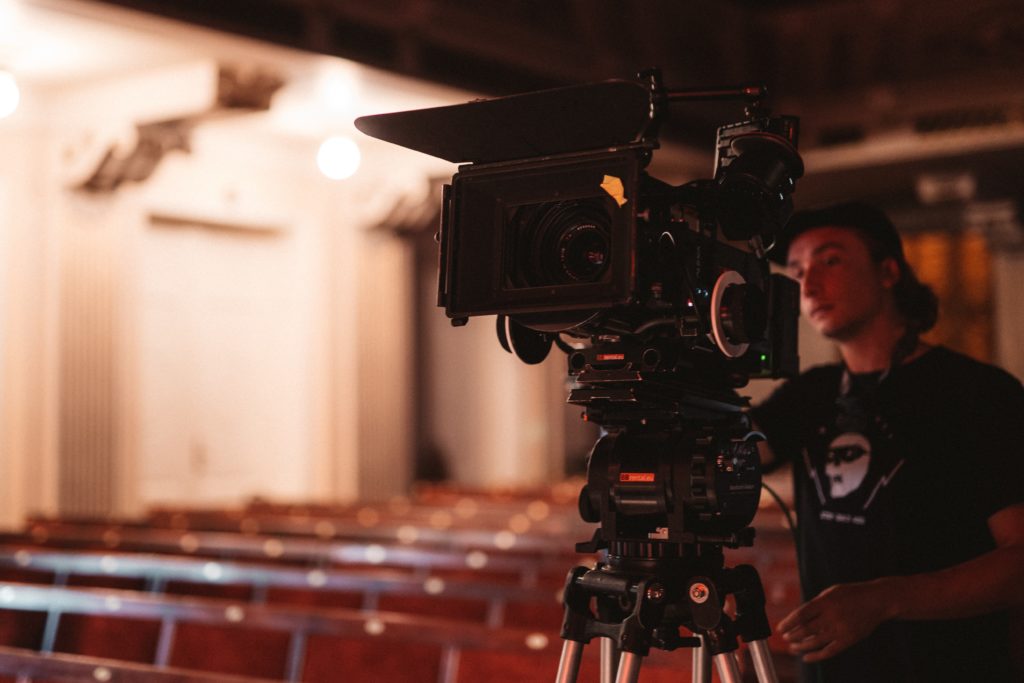 Since bitcoin started to make headlines in mainstream media, more and more documentaries have been produced to cover this new technological revolution. In this guide, you will discover the best bitcoin movies and documentaries you can watch.
Banking on Bitcoin
Banking on Bitcoin is one of the most popular bitcoin movies. The 83-minute long documentary takes an in-depth look at what bitcoin is and how it will shape people's lives. It explores how money is involved in centralised systems like banks and how it became corrupt, non-functional, and ineffective. 'Banking on Bitcoin' seeks to let viewers know why bitcoin is a good alternative to money. Moreover, it explains that it is the only honest money – free from corruption or tampering.
If you want to know why so many people believe in the future of bitcoin, watch Banking on Bitcoin.
I am Satoshi
I am Satoshi is a 52-minute bitcoin documentary that was created by Tomer Kantor. The documentary won "Most Creative Video" at the  Blockchain Awards in 2014. Kantor is able to paint a clear picture of the differences between cryptocurrencies and traditional banking. He uses an investigative approach to explore the relationship between bitcoin and the broader financial system. The fields of education, software, and retail, among others, have already undergone disruption caused by open-source platforms while the banking industry remains untouched.
I am Satoshi is a great documentary for anyone who wants to gain insight into Bitcoin.
The Rise and Rise of Bitcoin
The Rise and Rise of Bitcoin takes a look at the journey of bitcoin as a digital currency. This bitcoin movie was produced by Daniel Mross together with Nicholas Mross and Patrick Lope. It features several early adopters and leading bitcoin startup entrepreneurs including Brian Armstrong, Gavin Andresen, and Margaux Avedisian. The Rise and Rise of Bitcoin documents the highs and lows of bitcoin over the years as well as the events that made the cryptocurrency make headlines. The filmmakers also take an in-depth look at what they call the "largest social-economic experiment ever conducted".
The Rise and Rise of Bitcoin is the perfect documentary for beginners interested in bitcoin as it does not have any technical jargon. The full documentary can be purchased on iTunes.
Bitcoin: The End of Money As We Know It
Bitcoin: The End of Money As We Know It is a documentary by Torsten Hoffman that takes viewers through the history of money to the Wall Street epoch. The one-hour bitcoin documentary raises some valid questions seeking to understand whether bitcoin is the future of money or just a recipe for financial disaster. Hoffman seeks to show viewers how disruptive bitcoin is to the global monetary system.
Bitcoin: The End of Money As We Know It provides excellent insight into how disruptive bitcoin could potentially become for the global financial system.
Life on Bitcoin
Life on Bitcoin is a documentary that was created by a newlywed couple in 2013, named Austin and Beccy Craig, who decided to live their first 90 days of married life only on bitcoin. A common argument among bitcoin skeptics is that it cannot be used to buy the everyday practical items in the same way as "traditional money." The Craigs wanted to prove skeptics wrong.
Life on Bitcoin became a popular bitcoin movie as it documented a newlywed couple's journey of living on bitcoin at a time when bitcoin was barely accepted as a payment method.
Bitcoin in Uganda – Empowering People
Bitcoin in Uganda is a five-minute documentary that shows the benefits of using bitcoin and how it affects the lives of people in developing nations like Uganda. The short film shows how a Ugandan student by the name of Ronald depends on his family in the US to send him money for tuition payments. Ronald's brother-in-law suggested to his wife that she should start sending Ronald bitcoin after enduring frustrations with the expensive and slow legacy money transfer systems such as MoneyGram or Western Union.
Bitcoin in Uganda is a great documentary for anyone interested in seeing how bitcoin is changing lives and empowering people in emerging economies.
Bitcoins in Argentina
Bitcoins in Argentina is produced by BitcoinFilm.org, which also produced Bitcoin in Uganda. Bitcoin advocates believe that bitcoin can be a good alternative for countries whose fiat currency is collapsing. Why? Because it is a decentralised currency – free from government control – that can enable citizens to continue to engage in global trade when a national currency becomes unstable.
In Bitcoins in Argentina, you will see how Argentinians began to use bitcoin as an alternative currency during a period of economic instability to protect their wealth and livelihoods.
The Bitcoin Phenomenon
The Bitcoin Phenomenon is a 2014 documentary that focuses on the history, ideologies, and conflicts between early adopters. The 44-minute documentary features leaders of the bitcoin movement, such as Gavin Andresen, who discusses how he interacted and helped Satoshi Nakamoto, and how he got convinced that bitcoin is the future after reading the whitepaper.
The Bitcoin Phenomenon is ideal for people who are interested in learning more about Satoshi Nakamoto and how bitcoin got started.
The Bitcoin Gospel
The Bitcoin Gospel is a 48-minute documentary that was produced by Indigenous Films in 2015. It documents the purpose of having bitcoin, the 2008 financial crisis, and why central banks are afraid of bitcoin. The documentary features some popular names in the blockchain community such as Andreas Antonopolous and looks at whether it is possible for people to create their own money that could potentially replace banks.
The Bitcoin Gospel presents bitcoin as an alternative to the existing financial system.
The Bitcoin Experiment
The Bitcoin Experiment is a 39-minute long documentary that takes viewers on a road trip across Scandinavia in a bid to understand more about bitcoin and other cryptocurrencies.
The key question Amund Sjølie Sveen focuses on in his journey is whether Scandinavia is ready for bitcoin. Along the way, he chats with bitcoin users, enthusiasts, skeptics, government officials, and lawyers in a bid to uncover how bitcoin is viewed in Scandinavia.
To learn more about Bitcoin, download the Bitcoin Beginner's Handbook for free.