Kenya Blockchain Event in Nairobi Records a Huge Turn Out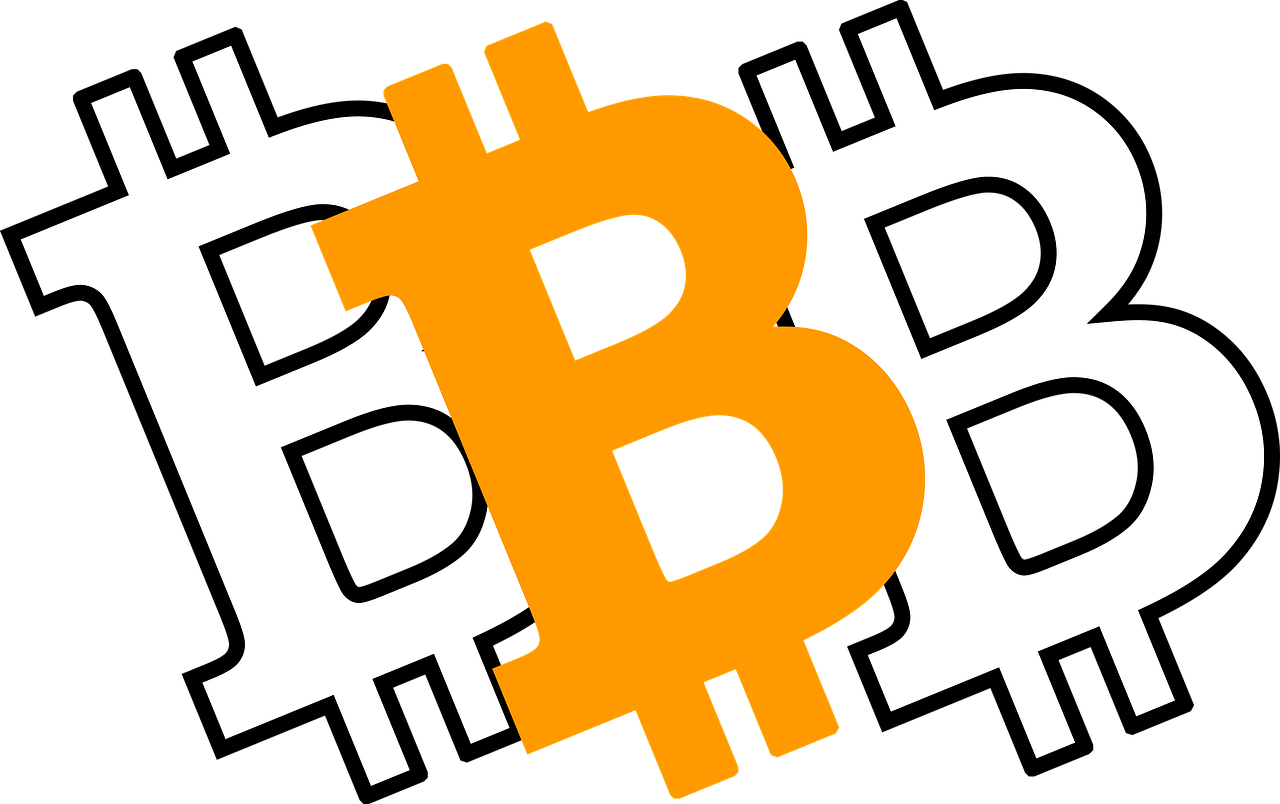 December 10, 2017, saw a large number of bitcoin experts, enthusiasts, investors, newcomers, and traders converge at the Metta Entrepreneur's Club Nairobi. The atmosphere indicated an increased desire among Kenyans to understand and discuss cryptocurrencies at length.
The four-hour discussion was detailed, explicit, and informative. Key speakers included Michael Kimani, Daniel Nyairo, Janet Kemunto, Damaris Njoki, and John Karanja among others. These cryptocurrency experts had a lot to share and plenty of advice to give. Thanks to their endless efforts, the crypto scene in Kenya is presently buoyant.
Is Bitcoin Valuable?
According to Michael Kimani, bitcoin is valuable.
"The bitcoin surge is more than just speculation. A substantial number of people are purchasing bitcoin because they believe in its future. These people are betting on the future because there is proof that the underlying technology (blockchain) actually works," he said.
Is Bitcoin in a Bubble?
2017 has been a great year for cryptocurrencies.
"I have been in the technology sector for ten years and I have never seen anything grow as fast as cryptocurrencies have this year," John Karanja, the founder of BitHub Africa, said.
The bitcoin price has risen by more than 1,500 percent in 2017. Surprisingly, altcoins like ether have risen by a higher percentage than bitcoin this year. Still, bitcoin is taking the lead with its current price of over $16,000. The recent surge has left many wondering: is bitcoin in a bubble?
In the opinion of Mutai, a software engineer, "Bitcoin is somewhat in a bubble because the underlying technology is being overlooked. Currently, the bitcoin price is keeping up with the pace of speculation." Nevertheless, the self-taught tech expert believes that bitcoin is worth it in the long-term.
Where Can Kenyans Buy Bitcoins and Altcoins?
Expert recommended exchanges are Belfrics Kenya, Kraken, Bitstamp, and Bittrex. Other platforms such as peer-to-peer (P2P) markets are also great places for purchasing crypto.
Localbitcoins, Paxful, and Remitano Kenya are suitable P2P markets.
Tips On Cryptocurrency Investments
Advising clients on cryptocurrency investments is a full-time job for George Mang'eni, an experienced trader at the Nairobi Securities Exchange (NSE). "Keep calm & HODL," he advised attendees at the event.
Bitcoin investments are made through mining, trading, and HODLING (Holding On for Dear Life). Mang'eni recommends investors to conduct a fundamental analysis and create a portfolio before investing in cryptocurrencies. "Always invest in an asset that is higher than the inflation rate," he said.
A fundamental analysis involves looking into the following:
Real-world application of the cryptocurrency
Researching the reputation and achievements of its developers
The big investors involved
Liquidity
Crypto supply limits
Transaction processing system
Security is a Priority
Any person who owns crypto knows that security is everything. The crypto scene has attracted a lot of scammers, hence the need for caution.
Daniel Nyairo, a cryptocurrency freelancer stated, "Scammers use social proof to steal from unsuspecting customers." The social proof marketing technique is often used to make customers feel like they are missing out. "A person selling bitcoins to you while trying to influence your emotions should be a red flag," Nyairo warned.
With regards to ICOs (Initial Coin Offerings), attendees were advised to research thoroughly before investing. "Investigate the authenticity of the names and images of those behind the project," Nyairo stated. Furthermore, he emphasised the need to carefully scrutinise business models, business descriptions, and business processes of the companies launching ICOs.
The Three Kenyan Women Thriving in Cryptocurrency Trading
According to Damaris Njoki, Juliana Mwangi, and Janet Kemunto, bitcoin trading is a rewarding employment opportunity. "We do not work for the money; the money works for us," Kemunto said.
Juliana and Kemunto both left their jobs to take up bitcoin trading as a full-time job. "Cryptocurrencies are the future. I love what I do," Juliana asserted.
Trading bitcoin requires two things: trust and 0.2BTC. "My job is not about meeting the margins; it is about the client," Kemunto said. "My goal is taking care of the client and in turn, the client takes care of me."
The main challenge that these women face is a low supply of bitcoins. Other than that, the demand for bitcoins is huge. "We have markets not only in Kenya but also in China and the UK," Damaris said.
Meet Kenya's Popular Miner Eugene Mutai
Mutai has been making headlines as the only crypto miner in Kenya for a while now. The millennial states that it took him two months to put his mining rig together. "For a non-tech savvy person, it might take longer," he said.
Mutai mines Zcash and other altcoins. "I began with a modest budget and it took me around 8 months to break even," he explained. Cloud mining is one and a half times more expensive than mining individually," he added.
Two-thirds of what Mutai mines are his profits. The rest goes into electricity and Internet costs. Nevertheless, he faces two challenges that result in the loss of two months of mining yearly. "I need to back up my Internet in case my main connection fails me. On the other hand, I experience electricity blackouts on average twice every week," he said.
Kenyan Regulators are Lagging Behind
Cryptocurrency regulation in Kenya is still a major topic mainly because little is taking place. "Kenyan regulators will find themselves playing catch up," William Mutiso, a crypto trader said. Kenya has lost the business from startups such as Kipochi and BitPesa because of poor regulations.
"There is need to keep these conversations going to show regulators the extent of crypto interest in Kenya," Eddie Ndichu, a cryptocurrency enthusiast, noted.
Upcoming Startups and Events
Despite regulation setbacks, the Kenyan crypto space is taking in new startups as fast as new ideas are conceivable. Some of the startups under the works are JijiPlan and Pesabase. Other startups like ChamaPesa are also about to launch.
Besides startups, Kenyans should watch out for upcoming crypto events such as a mining class that Mutahi will be teaching. The mining class targets those interested in mining as individuals as well as cloud mining.
** This article has been retrospectively corrected by the editor.
Binance Launches Fiat-to-Crypto Exchange in Uganda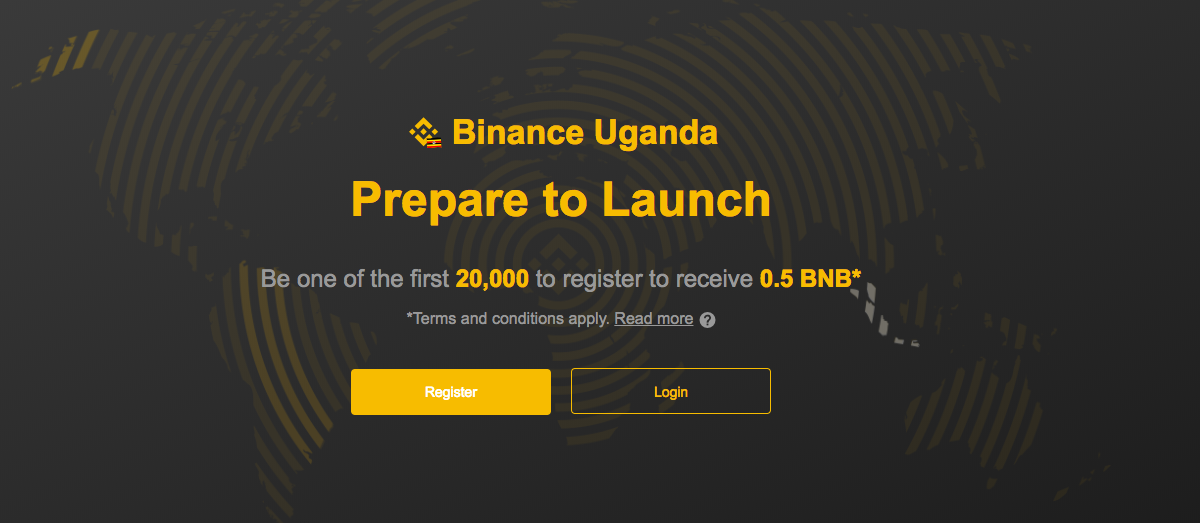 Global bitcoin exchange Binance has launched a new fiat-cryptocurrency exchange in Uganda. The exchange will also be offering a reward of 0.5 BNB to the first 20,000 users that register on the site as part of its promotion in Uganda.
The announcement comes nearly two months after Binance partnered with Crypto Savannah, Made in Africa initiative, and Msingi East Africa to promote economic development in the East African country.
Changpeng Zhao and Yi He founded Binance in 2017 and raised $15 million through an initial coin offering for its ERC20 token BNB in July of the same year.
The exchange plans to move its offices to the island nation of Malta after the implementation of stricter regulations in China and Japan. In January 2018, Binance was the largest crypto exchange with a market capitalisation of $1.3 billion.
Binance in Uganda
Binance will also offer its Ugandan users a month of zero trading fees when trading goes online. The exchange will announce the opening for trading at a later date.
Users can find out if they have won any rewards by logging into their accounts and accessing 'Distribution History' in the Account Center. In addition, users will be required to complete ID verification to be able to withdraw funds from Binance.
Ugandan users will enjoy an exchange that offers fast transactions of up to 1.4 million per second and state-of-the-art storage technology for utmost security. The exchange also provides 24/7 customer support and has a user-friendly interface.
The presence of Binance in Uganda aims to boost financial inclusion in the country, which has increased from 28 percent in 2009 to 54 percent in 2013 according to its national financial inclusion strategy 2017-2022.
LINE Corp to Launch Cryptocurrency Exchange BITBOX in July for Global Trading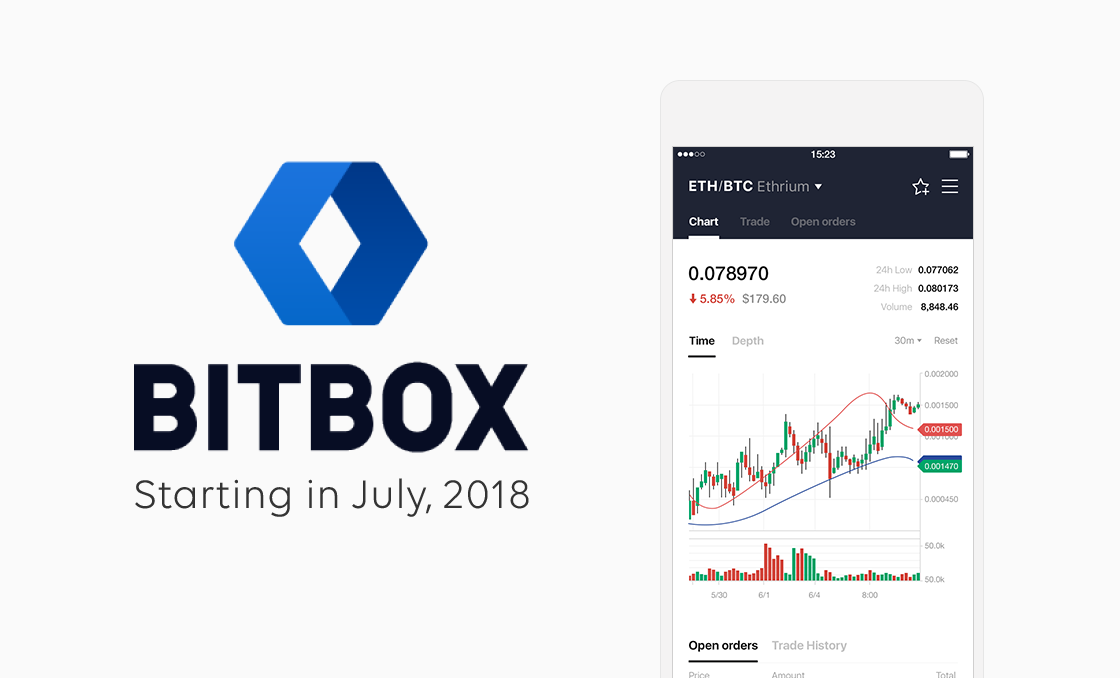 The developers of popular messaging app LINE and LINE Group's cryptocurrency and blockchain company LVC Corporation have announced that they are set to launch a new cryptocurrency exchange called BITBOX in July 2018. The Japan-based firm made the announcement during the LINE Conference 2018 held in Tokyo.
The New BITBOX Exchange
BITBOX will offer over 30 high-demand cryptocurrencies to users globally with the exception of Japan and the US. The exchange will trade coins such as bitcoin, ether, litecoin, and bitcoin cash while charging low trading fees of 0.1 percent. BITBOX will support 15 languages, according to the company press release.
The selected cryptocurrencies for the exchange have undergone an extensive screening exercise and have been picked by an internal committee, promising users a convenient and safe trading experience. LINE will also incorporate its top security standards to the cryptocurrency exchange.
LINE Corporation CEO Takeshi Idezawa said:
"As a key part of LINE's new financial services, BITBOX shows our commitment to fulfilling the growing demand for more diverse financial options. With BITBOX, LINE users will be able to access cryptocurrencies more easily, while also being assured of state-of-art security measures to protect their assets."
Nigerians Have Invested Over $5m in Cryptocurrencies Despite Regulator Warnings Says KureCoin Hub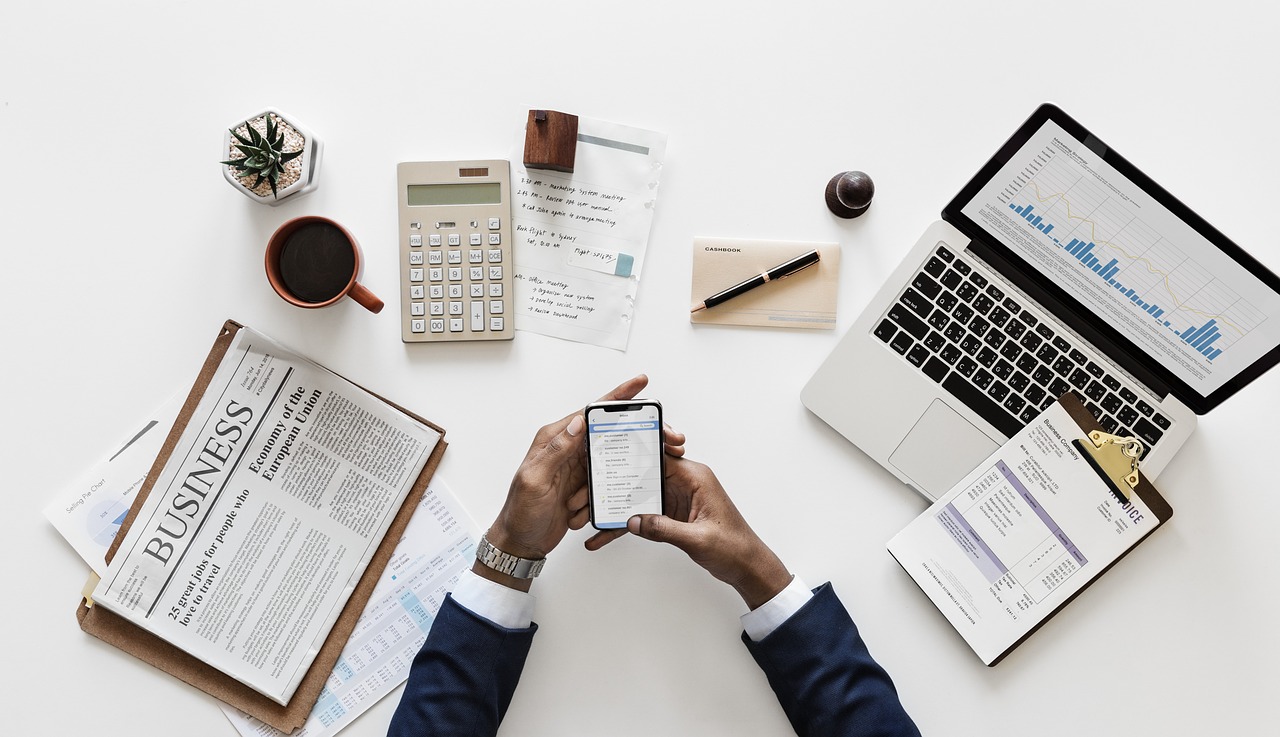 Nigerians have invested over five million US dollars in the cryptocurrency market in the last couple of years according to data from Nigerian cryptocurrency platform KureCoin Hub.
The data shows that Nigerian retail investors are investing heavily in the cryptocurrency market despite warnings from the Central Bank of Nigeria (CBN) and Nigeria Deposit Insurance Corporation (NDIC) against investing in an unregulated market.
KureCoin Hub's co-founder and CEO Tega Abikure has criticised the stance regulators have taken and argues that the country will lag behind as other countries enjoy the benefits of blockchain technology and cryptocurrencies. Abikure told New Telegraph:
"It is not a matter of whether the government likes it; it is about whether they need it. I am not sure the internet was liked when it first came. […] It is not a matter of whether they are going to embrace it; it is about when they are going to do so."
Abikure observed that other countries such as Uganda and South Africa have already taken steps towards adopting blockchain technology while Kenya is pushing forward with a functioning blockchain taskforce.
"Nigeria is being left behind," he noted.
The Blockchain as a Source of Foreign Direct Investments
Abikure also believes that blockchain technology could be a major source of Foreign Direct Investments (FDIs) in the next five to ten years. In addition, he is of the opinion that a lot of money is being made in cryptocurrencies on the continent with most of it leaving Africa's economy.
On one of the benefits of blockchain technology, he said: "[The blockchain] is completely transparent and cannot be changed; it can be used to create a decentralised system of payment where the taxpayer had an unhindered access to the collector which is the government. It enhances revenue collection and removes the challenges of remittances."
Blockchain technology can also improve the banking sector, the electoral process, the use of donations in charitable projects, and the supply chain, among many other use cases.