Waves of Change in Digital Rewards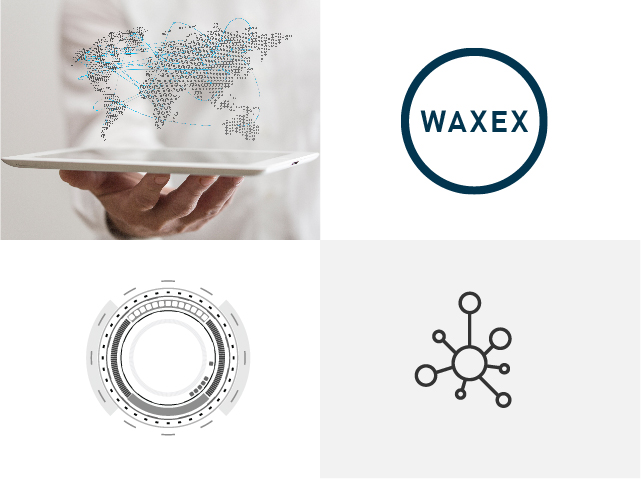 Waves African Exchange (WAXEX), a digital start-up based in Cape Town, provides the ultimate solution for business reward and loyalty programs using blockchain technology. Using blockchain as a base technology, they provide low-cost Mobile & Web payment solutions, without any additional infrastructure requirements. This, including the global reach with Trackable/Immutable and Secure transactions, are just some of the highlights of the low-entry reward services on offer.
To add to the pot, they've included the ability to distribute your own custom rewards tokens to WAXEX token holders at no extra cost. Consumers can now get access to an effective reward and loyalty program and enhanced mobile marketing strategies without the astronomical entry barrier, all backed by blockchain transparency.
Not to be outdone by international counterparts, WAXEX also allows the sending of promotional voucher tokens to a targeted audience. Specify existing or new customers for a targeted campaign. All of this is possible by using Waves Platforms integrated Airdrop services. This functionality has been incorporated to place local small businesses on an even footing with their international counterparts in terms of marketing strategies.
WAXEX business packages range from Basic, Standard or Customized Airdrop solutions. Businesses can also become a Featured Rewards partner and make use of their affiliate partners web development services, all easily customizable to suite.
Latest rewards partner, Real Food Factory, is integrating Incentive rewards and mobile token payments into their online store allowing easy online payments and retail purchases via QR codes.
So what innovation can clients look forward to from the Real Food Factory with their on-boarding? Incentive rewards for people with 'RealFood Waves tokens' include access to secret recipes, food hamper giveaways and other special discount offerings on purchases.
You can incorporate blockchain rewards and payments without any hardware requirements for your business or additional monthly costs or hefty transaction service fees.
Everything is safe and secure on the Waves Platform blockchain and payments are near instant, making use of the worlds fastest blockchain."
It has always been a matter of time before local companies wanted in on the benefits of blockchain as a technology. Not just in relation to fast and auditable payments but also to enhance their service offering, value adds and of course bring new technology to their businesses.
The WAXEX and Real Food Factory synergy is just the first of many innovations to hit the local market but rest-assured that many others will follow in their footsteps in due course.
*This is a sponsored post. Readers should do their own due diligence before taking any actions related to the promoted company, product or service. BitcoinAfrica.io is not responsible, directly or indirectly, for any loss or damage caused by or in connection with the use of or reliance on any content, product or service mentioned in the sponsored post.*
How to Deal with Bitcoin FOMO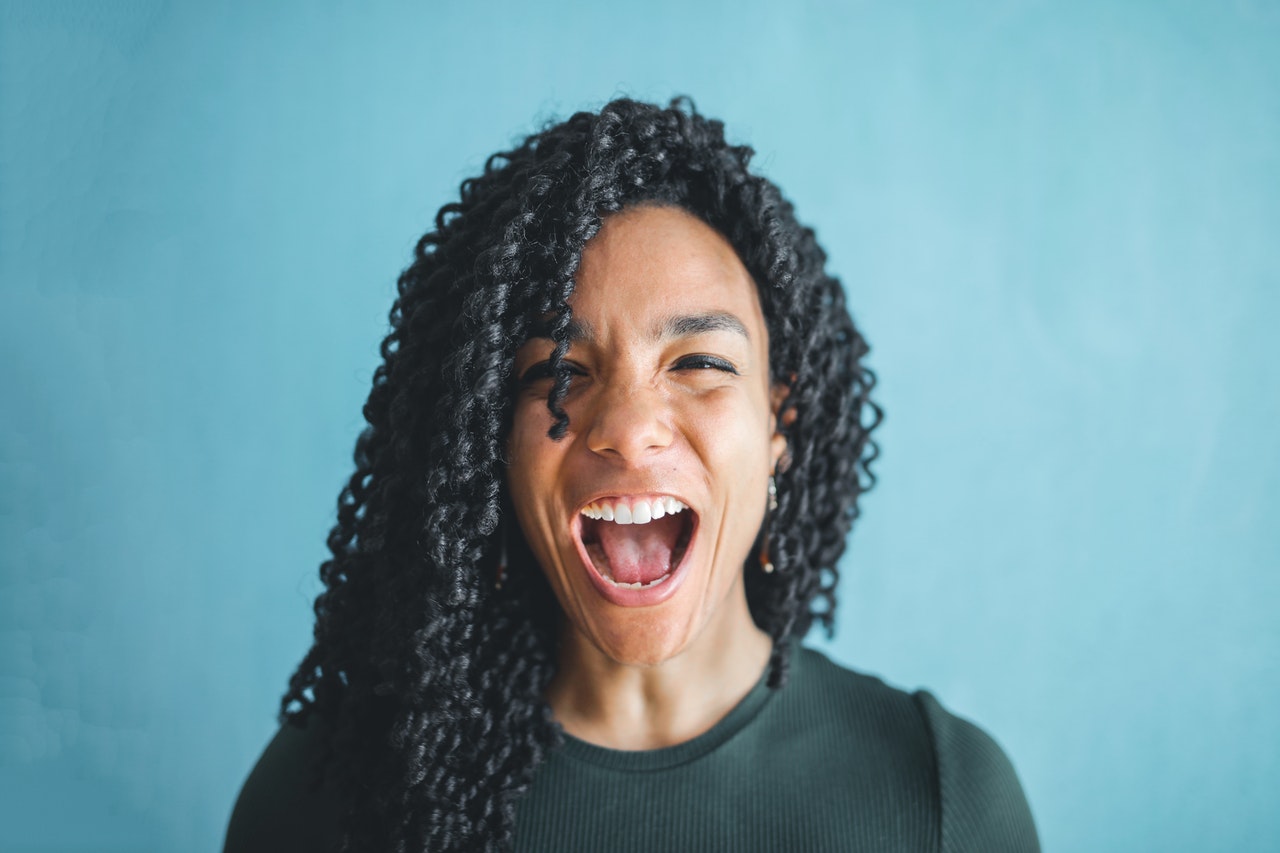 The cryptocurrency market is alive and constantly improving. There are new development every day, people are always looking for a way to make money from Bitcoin and other cryptocurrencies. People want to utilize the Bitcoin price to their own advantage.
So when dealing with bitcoin and cryptocurrency, you have to take personal responsibility for making decisions without regretting your actions and decisions.
However, when making decisions about when to buy and when to sell bitcoin, there is usually a fear that clouds an individual's decision-making capacity, and it is called FOMO.
What is FOMO, how does it affect you, and how do you deal with it? We will answer these questions shortly.
Before we continue, check out some cryptocurrency trading strategies to reduce the risks of losing.
What Is FOMO?
FOMO is an acronym for fear of missing out. It is a kind of fear that has driven people to make grave mistakes, lose all their monies, fallen for scams, and made people miserable.
FOMO is a term mostly used in bitcoin and cryptocurrency. It is that feeling you have when you feel everyone around you is enjoying something you aren't or something you have missed.
The anxiety then clouds your decision and pushes you to make certain irrational decisions that may be detrimental.
A practical example of FOMO in Bitcoin is when everyone around you buys bitcoin when the bitcoin price is around $5,000, and then it starts rising and gets to about $10,000. You then feel you don't want to miss out on the opportunity, instead of studying the trend and analyzing the market, you then put your money to buy it at the moment, which can be a very bad decision.
So, FOMO is that intuition that tells you to buy the coin regardless and without a plan. Now that you now have an idea of what FOMO is, how does it affect you?
How Does FOMO Affect You?
FOMO can affect you in different ways, but these five ways are the major ways in which FOMO affects you negatively.
FOMO affects your decision-making skills

Your mental health can also be affected. It can cause anxiety and depression

It can make you lose all your hard-earned money

It can make you miss out on opportunities

You can fall for scams through FOMO.
How Do You Know You Have FOMO?
People that are affected by FOMO always follow the crowd. They don't have the luxury of having a well-scrutinized thought. They just go with the flow.
You can know you have FOMO when one of these questions keep lingering on your mind:
What if bitcoin grows to pass this?

Why shouldn't I be able to guess

BTC price

right?

What makes people that are making a fortune from it better than me?

Why shouldn't I try?

Are you telling me all the people buying it are wrong?
How Do You Deal with Bitcoin FOMO?
1. You need to accept that some losses are inevitable
Investing in bitcoin is not all up north; sometimes, you make profits, and sometimes you lose money. You don't always have to allow the loss to get to you. Some losses are inevitable and are far beyond your power. The earlier you come to terms with this, the more at peace you are with yourself.
So it okay to miss out on opportunities. You can always find a better opportunity. In fact, losing out is part of the game.
2. You are not the only one
It might look like you are the only one missing out on the opportunity, but the truth is millions of people like you are missing out on the same opportunity.
If you look at the opportunity you are missing out on, see some statistics, and take a deep look at it, you will realize that you are not missing much. It is just the way people pass the information that makes it a big deal.
3. Remind yourself that there are scams out there
The more you have FOMO, the more vulnerable you are to fall for a scam. In fact, scammers wait patiently and prey on people that have FOMO.
Scammers understand the market, and they try to make a plan as convincing as possible because they know you are overwhelmed with how you don't want to miss out on the opportunity. Read about FOMO based scams, and you will understand how scammers capitalize on FOMO.
Whenever you have FOMO, remind yourself that there are scammers out there waiting for you.
4. Take a break
Whenever you feel you have FOMO, possibly because the price of bitcoin rose to an unexpected level, the best thing to do at that moment is to take a break from trading and engage in other activities.
Things may not work as you may have planned, take a break, take a walk, play games, and see some movies. That is not the end of life. More opportunities will show up, you are constantly learning, you won't miss out on the opportunity next time, and you won't make the same mistake twice.
5. You are not always right
You are not always right. Your subconscious can be wrong, and your intuition may fail you. No one knows the future in certainty. Your bitcoin price prediction can be wrong. All these make you human, and even billionaires that make billions of dollars from it make mistakes.
Therefore, always know that you are not always right, and you can make mistakes.
6. Analyze your mistakes
Analyze the mistake you made and the mistakes other people have made, and you will realize most of the mistakes result from the questions listed above and from questions of what-ifs. Avoid them as much as possible.
FOMO and Bitcoin Price
The volatility in Bitcoin price is one of the primary reasons people FOMO. The moment the price fickle, people always jump on the opportunity to buy at a lower price because they don't want to miss the opportunity. They do this without conducting adequate research to know if the price would continue to fall or not.
In conclusion, these are a few of the ways you can deal with FOMO, and always remember that this is an opportunity, and many opportunities will come forth.
Disclaimer: This is a sponsored post. Readers should do their own due diligence before taking any actions related to any company, product, or service mentioned in this article. BitcoinAfrica.io is not responsible, directly or indirectly, for any loss or damage caused by or in connection with the use of or reliance on any content, product, or service mentioned in this post. 
UMI Blockchain Ecosystem: Instant Transfers, Smart Contracts, and Profitable Staking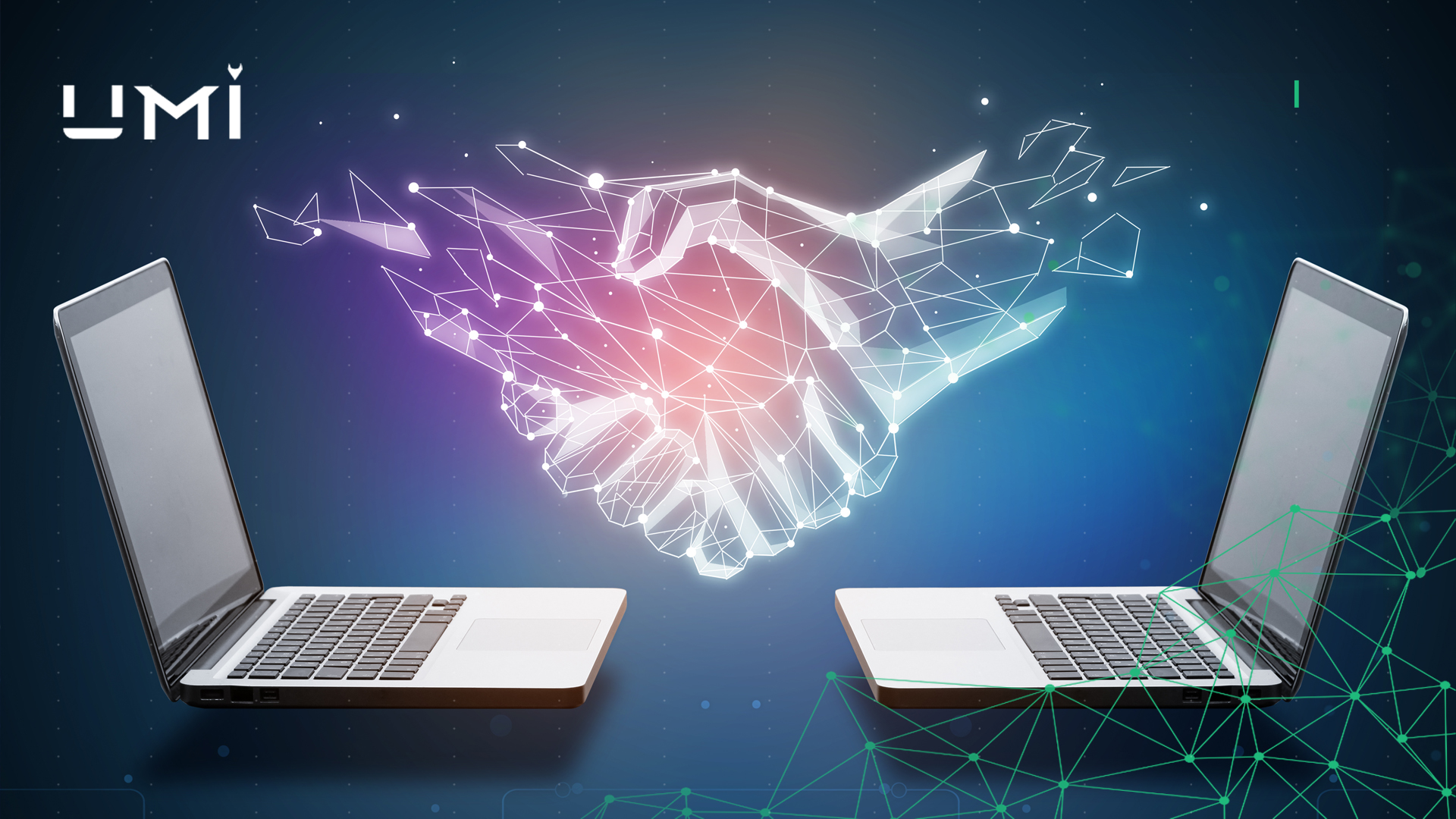 The number of issued cryptocurrencies and digital tokens has exceeded 7,000, and in this ocean of crypto projects, it is difficult for investors to recognize promising services at an early stage of development. However, at the same time, investments at this stage maximize the profits.
UMI is one of the young projects created at the crossroad of DeFi and digital assets trends, which draws attention not only by its unique functionality but also by its future plans.
UMI is a universal monetary instrument that allows users to make instant, secure, and free financial transfers, as well as earn crypto through profitable staking. In addition, UMI is a full-fledged blockchain platform capable of executing smart contracts of any complexity.
Let's take a closer look at UMI capabilities.
Transactions
The UMI network can execute approximately 4500 transactions per second. This significantly exceeds the capacity of most other blockchains, including fundamental ones like Bitcoin or Ethereum.
The UMI Mainnet was launched in the summer of 2020 and it's continuously improving. In the future, the UMI team will roll out an update that will increase enough high capacity to execute 10,000 transactions per second. This brings the UMI platform closer to the transactional conductance of major payment systems such as VISA and MasterCard. The UMI developers also have a long-term goal – to achieve the capacity of 1 million transactions per second. Although this sounds too ambitious, there is a chance to reach it in the long run, and here is why.
First, the UMI network operates on an improved version of the Proof-of-Authority consensus (PoA consensus characteristics will be discussed in detail later in the article). Secondly, such scaling can be achieved through the optimization of programming languages ​​and smart contracts, as well as with such tools as Kubernetes. Finally, upgrades of the UMI network can be carried out faster and with less effort with the planned changes in the internal architecture of the ecosystem.
Another planned function of the UMI ecosystem payment service also appears to be very promising: offline transactions. Other blockchain systems focus on transactions exclusively via the Internet, while in the UMI ecosystem, the procedure of sending transactions can be carried out without access to the World Wide Web using ordinary SMS or other communication methods. For example, the length of a UMI transaction is 150 bytes. That's 1200 bits of information. The standard length of an SMS is 1120 bits (140 bytes), which means that only 2 SMS are required to send a transfer through the UMI blockchain. This is convenient if the transfer needs to be sent urgently, and the Internet is temporarily not accessible. Technically, the UMI ecosystem is already capable of sending offline transactions without the Internet connection, but the service for initiating transfers has not been launched yet. The UMI team is currently developing it.
Although, the main feature of the UMI blockchain is not the network's capacity, but the absence of any fees. This has been achieved by the unique technology on which the ecosystem is built, as well as a different economic model in comparison to other popular cryptocurrencies.
Technology
The UMI blockchain is based on Proof-of-Authority technology, a concept created by Ethereum co-founder Gavin Wood.
The difference between PoA and the popular Proof-of-Work algorithms (which Bitcoin runs on) or Proof-of-Stake (Ethereum plans to switch to PoS) is that in the PoA network there is no place for contest between the miners and forgers for the right to generate a block and get a reward. The generation of blocks, and most importantly, their integration into the blockchain, is handled by trusted nodes – 'master nodes'. In the UMI network, master nodes are large authorized nodes that meet stringent speed requirements. This feature significantly increases the network's capacity.
However, the original concept of PoA also has its drawbacks. The original PoA model assumes that ordinary users cannot influence the operating mechanics of the system, and only trusted nodes have the right to confirm transactions and record them in the blockchain, and those usually belong to one organization or affiliated companies. These factors increase the risks of network centralization, which deprives the cryptocurrency of its main value – decentralization – and makes it little different from other already existing traditional payment systems. In order to avoid the risk of network centralization, the nodes in the UMI blockchain are divided into two types – 'master nodes', that integrate blocks into the blockchain, and 'validator nodes' that validate the blocks. Only certain types of nodes can become master nodes – they include nodes launched both by the UMI team and their numerous partners from different countries, while any user can launch a validator node. Validator nodes monitor the work of the master nodes, and if the suspicious actions are detected, the unscrupulous masters are automatically disconnected from the system.
Along with the distribution of power among master nodes and validator nodes, another mechanism that is designed to prevent centralization is planned to be implemented in the UMI system in the future – integration with Proof-of-Stake consensus. The UMI blockchain will continue to operate on the PoA algorithm, but if any problems with the master nodes arise, the system will automatically switch to the reserve PoS consensus. Even if all of the masternodes suddenly stop functioning, the performance of the UMI network and its ability to conduct transactions will not be affected. PoS nodes do not need computing equipment to work, a regular laptop is enough. Any UMI user who has installed a desktop wallet with a validator node will be able to launch a backup PoS node.
Moreover, staking works on a smart contract in the UMI system, which means that the staker does not need to keep the computer on all the time. Thanks to staking on a smart contract, you can generate new UMI coins: up to 40% per month in 24h mode.
With such a profitable economic model, UMI encourages users to actively join the system. This model is one of the features that allows UMI to avoid commissions for transfers – staking participants are interested in developing the ecosystem without additional incentives, such as commissions.
Smart Contracts
The UMI blockchain allows you to create many specialized multifunctional smart contracts, including those suitable for integration into e-commerce services or for launching decentralized autonomous organizations (DAOs). These include various decentralized finance (DeFi) services.
Areas of application for the UMI blockchain smart contracts:
Decentralized exchanges and applications;

DeFi protocols, including Yield Farming and lending;

Online stores;

Crowdfunding platforms;

Gambling sites;

Gaming platforms;

Cashback and bonus programs;

and many other services.
Thanks to its high capacity, the UMI network will ensure the smooth operation of large DeFi projects, decentralized exchanges (DEX) or decentralized applications (DApps), and users will not face unprecedented high transaction fees, as it happened before with the Ethereum network. Thus, the launch of UMI-based DeFi services will not have a negative impact on those who use the system exclusively for money transfers.
Staking in Detail
Currently, UMI coins can be mined in two staking structures (pools) – ROY Club and ISP Club. In order to start mining you need to create a personal wallet in the UMI blockchain and transfer a certain amount of UMI coins to your address.
After replenishing the wallet address, you can place your coins for staking in two pools. Unlike other staking systems, coins in the UMI system do not get frozen after joining a pool. They remain in the user's wallet and no one can access them except the owner. Staking rewards accrue 24/7. The user can withdraw and sell them at any time.
You can buy UMI coins via the SIGEN.pro trading platform, which includes an exchange, an automatic exchanger, and a p2p platform. According to the statistics, the daily trading volume of UMI ranges from $ 250,000 to $ 300,000, and the liquidity of the order book for buying coins has already exceeded $ 3.2 million, taking into account the p2p-platform. For the project that was launched only four months ago, the numbers look very promising. The interest in UMI on the market is indirectly evidenced by the rapidly growing number of active users: their number exceeded 47,000.
Mobile Apps
Thanks to high-quality and fast mobile apps, users can perform all key operations using a smartphone or tablet. The applications for Android or iOS can be downloaded from Google Play and App Store, respectively.
UMI mobile apps offer a wide list of functions. One can create and manage one or several UMI wallets, receive and send coins, connect to staking structures, view the history of transactions, and get in touch with technical support.
The applications provide the ability to authorize using Face ID, fingerprint, or PIN-code.
You can find all the latest information about the UMI project in the blog.
Disclaimer: This is a sponsored post. Readers should do their own due diligence before taking any actions related to any company, product, or service mentioned in this article. BitcoinAfrica.io is not responsible, directly or indirectly, for any loss or damage caused by or in connection with the use of or reliance on any content, product, or service mentioned in this post. 
Conflux Network Phase III — Tethys Officially Launches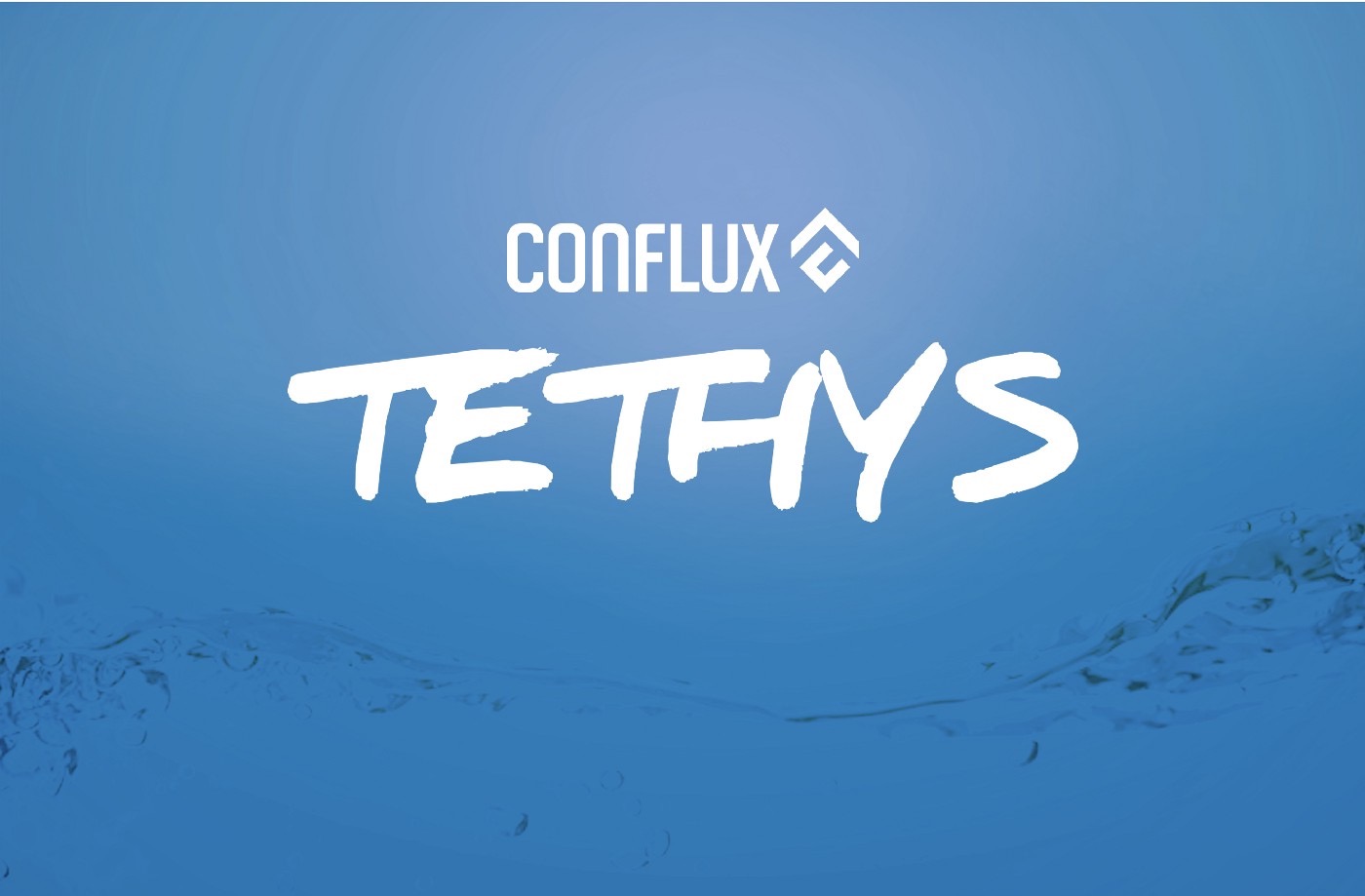 Conflux Network mainnet launch was different from orthodox mainnet of other blockchain projects. The mainnet launch was set up in three phases; namely Pontus, Oceanus, and Tethys. The launch of Tethys — our final phase — marks a significant moment for all applications on the network.
In the first phase – Pontus launched Conflux DEX Ecosystem — the first step towards a more secure, stable, and easier-to-use framework for DEXes. The Conflux Foundation supports the development and maintenance of the three basic features of the DEX ecosystem:
Cross-Chain Asset Protocol — ShuttleFlow

Dual Protocol: On-Chain Settlements — BoomFlow & Off-Chain Matching — MatchFlow

Value-Added Services such as Flash Swap and Price Limit services
Conflux also launched five global Pioneer initiatives at this stage with the aim to further expand our influence outside of the traditional crypto community. 
In the second phase – Oceanus: we focused on mining and the PoW algorithm. In the first half of this phase, we organized several mining campaigns, from mid-scale (hundreds of participants) to large-scale (thousands of participants), to further verify the stability of the network. Conflux organized a total of 14 mining activities with over 5000 participants in the process of decentralizing and stabilizing the Conflux Network.
Conflux Network became the third-largest decentralized network in the world with 4800+ network nodes reached during Conflux Oceanus. We also launched and concluded our first grants program. More than 50 teams, projects, or individuals applied for the grants, and 5 excellent projects were ultimately selected (Bitquery, Decentology, Certik, Fullet, Mixpay, Simpli Defi, Superfluid) who would be issued approximately $300k in Conflux token (CFX). Conflux network is also one of the initiators of Open Defi Initiative, which includes well-known Defi projects like Aave, DyDx, Balancer among others.
In the third and final mainnet phase – Conflux Tethys, there will be a 1:1 swap of FC's to CFX. FanCoin (FC) is the official pre-mainnet token of Conflux Network, led and issued by the Conflux Foundation. Conflux Foundation utilized the FC token to fully mobilize the power of the community as well as provide early-access experiences for Conflux products. FC's-USDT is tradeable on Moondex, while CFX- USDT trades will start and CFX can be used across all Defi products on Conflux Network. Instructions on how to convert previously held FC's to  CFX will be announced, to get regular updates about CFX join our Telegram and Twitter channels.
Right now, there are 17 assets mapped onto our DEX ecosystem, a few of them include BTC, USDT, ETH, DAI, COMP, DF, KNC of which three (BTC, USDT, ETH) already trade on MoonDEX. 
Conflux Network would be launching its first virtual hackathon to celebrate the final stage of the main-net launch, along with two of our reputable partners (Aave and Chainlink).
Conflux Network set base in the African market now for about nine months. So far we have realized that one of the major use cases of cryptocurrency in Africa to date is remittance. A recent report from the World Bank revealed that the global average cost of sending $200 remains as high as 6.8% in 2020. Cryptocurrency and stablecoins bring an alternative for Africans, where transaction costs can be as little as $5 to move over $10,000 worth of Bitcoins. Africa continues to have the highest average cost of remittance at about 9 percent. This is why we have had some of our African community members reaching out to ask if CFX would be able to bridge the gap between several African currencies and the Chinese Yuan. Our partnership with Fliqpay is a very strategic one as we are working towards achieving this goal.
Besides reaching out to traditional crypto communities, we have on-going activities targeting non-crypto individuals, some of which include:  
Trade-in FCs for Jumia voucher: This is the first of its kind in the crypto space. It came as a result of a use case for FC's. It has been received well and so far we've had great responses to the initiative.

FPL League sponsorship

:

We at Conflux Network are keen on setting our mark and being different from other blockchain projects. That's why we partnered with Quidax, one of the biggest exchanges and 352ng a sport media, in sponsoring a fantasy premier league tournament in Africa. The league has close to 2000 people participating in it.

Instalive Webinars:

We also started the bi-weekly Instalive webinars where we invited key opinion leaders as guests to speak on different blockchain and defi topics. 
The launch of Conflux Tethys is not the end, but the beginning of a great new journey. The team will continue to provide technical guarantee and support for the Conflux Network for a period of time before it is finally delivered to the community.
Currently, there are over 17 assets mapped and can be found on Moonswap.io or Shuttleflow.io, we hope that the Conflux Network can leave a wonderful legacy in the history of the rapidly iterating blockchain industry.
Disclaimer: This is a sponsored post. Readers should do their own due diligence before taking any actions related to any company, product, or service mentioned in this article. BitcoinAfrica.io is not responsible, directly or indirectly, for any loss or damage caused by or in connection with the use of or reliance on any content, product, or service mentioned in this post.