LINE Corp to Launch Cryptocurrency Exchange BITBOX in July for Global Trading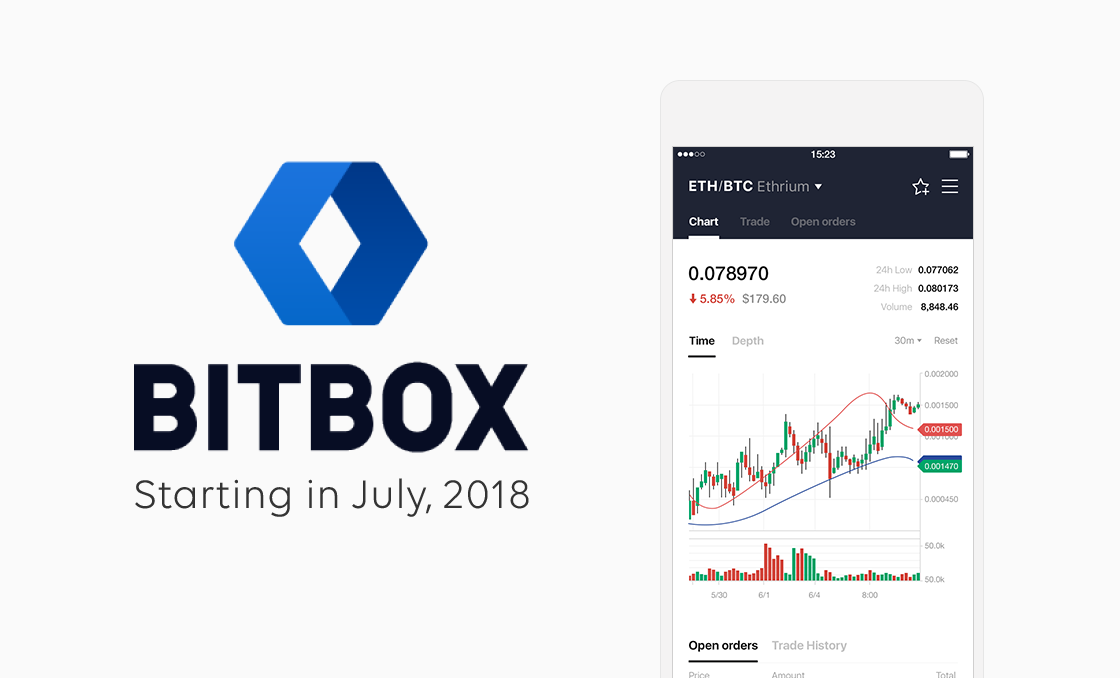 The developers of popular messaging app LINE and LINE Group's cryptocurrency and blockchain company LVC Corporation have announced that they are set to launch a new cryptocurrency exchange called BITBOX in July 2018. The Japan-based firm made the announcement during the LINE Conference 2018 held in Tokyo.
The New BITBOX Exchange
BITBOX will offer over 30 high-demand cryptocurrencies to users globally with the exception of Japan and the US. The exchange will trade coins such as bitcoin, ether, litecoin, and bitcoin cash while charging low trading fees of 0.1 percent. BITBOX will support 15 languages, according to the company press release.
The selected cryptocurrencies for the exchange have undergone an extensive screening exercise and have been picked by an internal committee, promising users a convenient and safe trading experience. LINE will also incorporate its top security standards to the cryptocurrency exchange.
LINE Corporation CEO Takeshi Idezawa said:
"As a key part of LINE's new financial services, BITBOX shows our commitment to fulfilling the growing demand for more diverse financial options. With BITBOX, LINE users will be able to access cryptocurrencies more easily, while also being assured of state-of-art security measures to protect their assets."
Peer-to-Peer Bitcoin Exchange Cryptogem Launches in Zimbabwe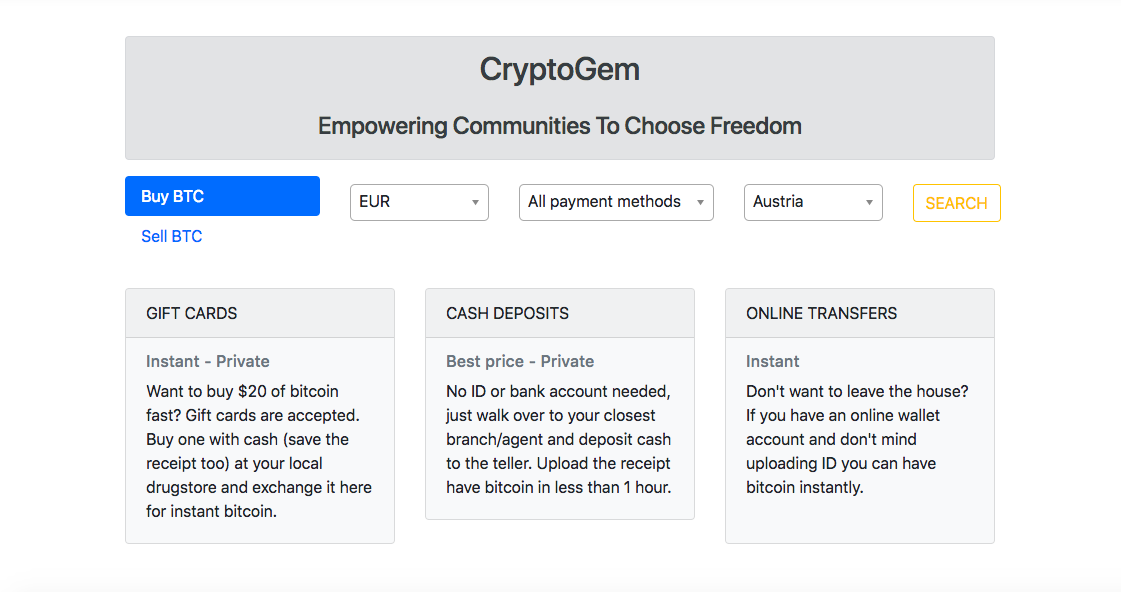 The peer-to-peer exchange Cryptogem Global has opened a branch in Zimbabwe's capital, Harare, where it is offering bitcoin trading to Zimbabweans, despite the de facto cryptocurrencies ban by the Reserve Bank of Zimbabwe.
How Cryptogem Works
Melissa Mwale, Cryptogem Global's CEO and co-founder, told Bitcoin.com: "Cryptogem Global is a […] bitcoin trading platform where people around the globe can exchange their local currencies and e-money to bitcoin."
Currently, the platform allows for the conversion of fiat and electronic money into bitcoin and vice versa. In the future, Cryptogem wants to enable Zimbabweans to purchase products and services worldwide using digital currencies.
Traders on Cryptogem need to make an initial deposit before trading. After this, they wait for a buyer to match their selling price. After agreeing on terms, Cryptogem automatically transfers the bitcoin to an escrow account until the seller confirms the receipt of the agreed payment. The transactions on Cryptogem typically take a few minutes to complete.
In regards to security, Cryptogem secures their users' accounts using multi-factor authentication mechanisms. The exchange also plans to store a majority of the funds in hardware wallets to reduce their vulnerability to attacks. A small portion will be left online to facilitate quick withdrawals. Lastly, the server information is obscured using solutions developed by a reputable cybersecurity firm.
Operating Despite the Ban
Initially, cryptocurrencies did not have a clear regulatory framework posing challenges in the country. This year the RBZ imposed a de facto ban on cryptocurrencies by preventing banks from providing their services to bitcoin companies.
For this reason, Zimbabweans have had to perform bitcoin trades using alternative platforms, most of them lack proper security infrastructures.
However, legally the RBZ has no authority to prohibit cryptocurrency trading, meaning the central bank cannot close the crypto trading platforms. In fact, Golix the cryptocurrency exchange took the Reserve Bank of Zimbabwe after they tried to shut them down to court. The high court ruled in their favor and said that the governor of the Reserve Bank had no mandate over the cryptocurrency industry.
Regardless, the bank made sure that the exchanges would not continue running their businesses. Consequently, they ordered commercial banks where the platforms stored funds to close down the exchanges' accounts.
Cryptogem Global exchange has, therefore, not opened accounts with Zimbabwean commercial banks. For this reason, RBZ cannot easily stop its operations.
To date, Cryptogem has traded over $2,000 worth of BTC and has approximately 300 members.
The Silver Lining
Despite the grim situation there is still hope for the crypto space in Zimbabwe. The minister of finance, Mthuli Ncube, recently encouraged the investment and regulation of cryptocurrencies in the country. He stated: "[…]Often central banks are too slow in investing in these technologies. But there are other countries which are moving faster. If you look at the Swiss central bank they are investing in – and understanding bitcoin."
New Research Highlights South Africa's Increasing Interest in Bitcoin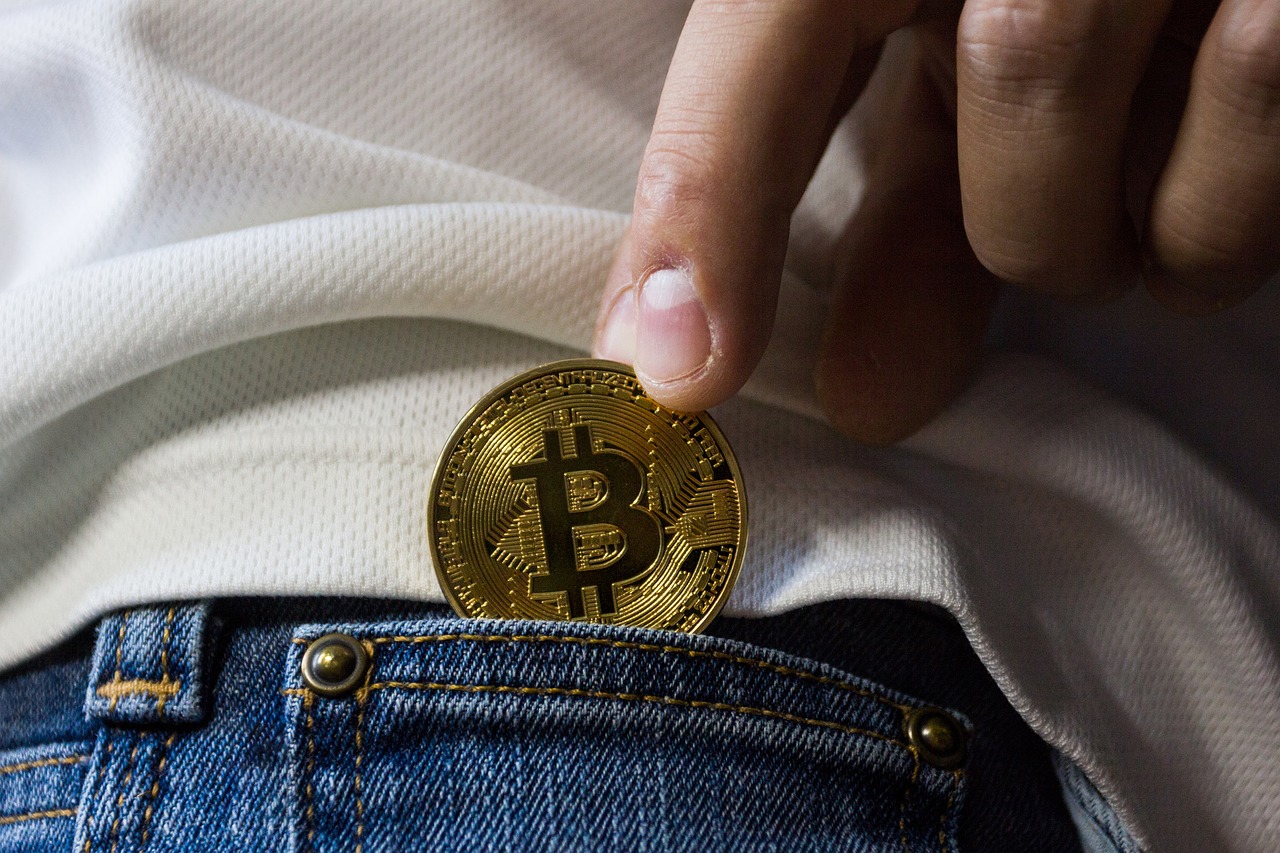 Bitcoin startup Luno has commissioned a new research study, which has found that South Africa's interest in owning cryptocurrencies is increasing.
Research Findings
The research study was carried out by Kantar TNS, a leading market research company, and balanced samples across key demographics, including age, gender, income, geographical region, education level, domestic status, and class self-identification. The survey used computer-assisted web interviewing techniques.
The study discovered that over 80 percent of South African consumers saw cryptocurrencies as an investment class and are ready to hold it over the long-term. Despite that, 48 percent of the respondents said that a major concern was losing money when using cryptocurrencies due to problems like phishing scams, with another worry being the use of non-trusted exchanges.
Luno said, "Greater stability in the price of cryptocurrencies was only the third highest factor (39 percent), which influenced confidence in the new technology among South African respondents."
Despite the quick rise of new altcoins, people widely know bitcoin, and this includes South Africa. Ethereum also closely follows this as a popular cryptocurrency choice.
Around one third (29 percent) of the respondents already own cryptocurrency and 53 percent are interested in buying digital coins. There was only 18 percent of those surveyed declaring zero interest in owning any crypto asset.
However, according to the research study, 83 percent of those who already own a cryptocurrency consider it an investment, with 23 percent using crypto for online transactions and an even lower 12 percent using it to transfer money to friends and family.
Safe Investments
Of the respondents, 40 percent agree that cryptocurrencies offer a safe investment option, with as many as 61 percent considering it profitable. Three-quarters of the South Africans surveyed would also like to use cryptocurrencies in a shop or online store.
Interestingly only 58 percent of South African women were familiar with cryptocurrencies verses the 80 percent of South African male respondents.
Cryptocurrency has become increasingly popular in South Africa over the last few years. The rise of bitcoin has even seen the South African Revenue Service (SARS) introduce cryptocurrency tax laws requiring South Africans to pay income and capital gains taxes. This is a positive sign that even the South African government is on board with the use of cryptocurrencies.
Will Bitcoin Return to its Old Shine?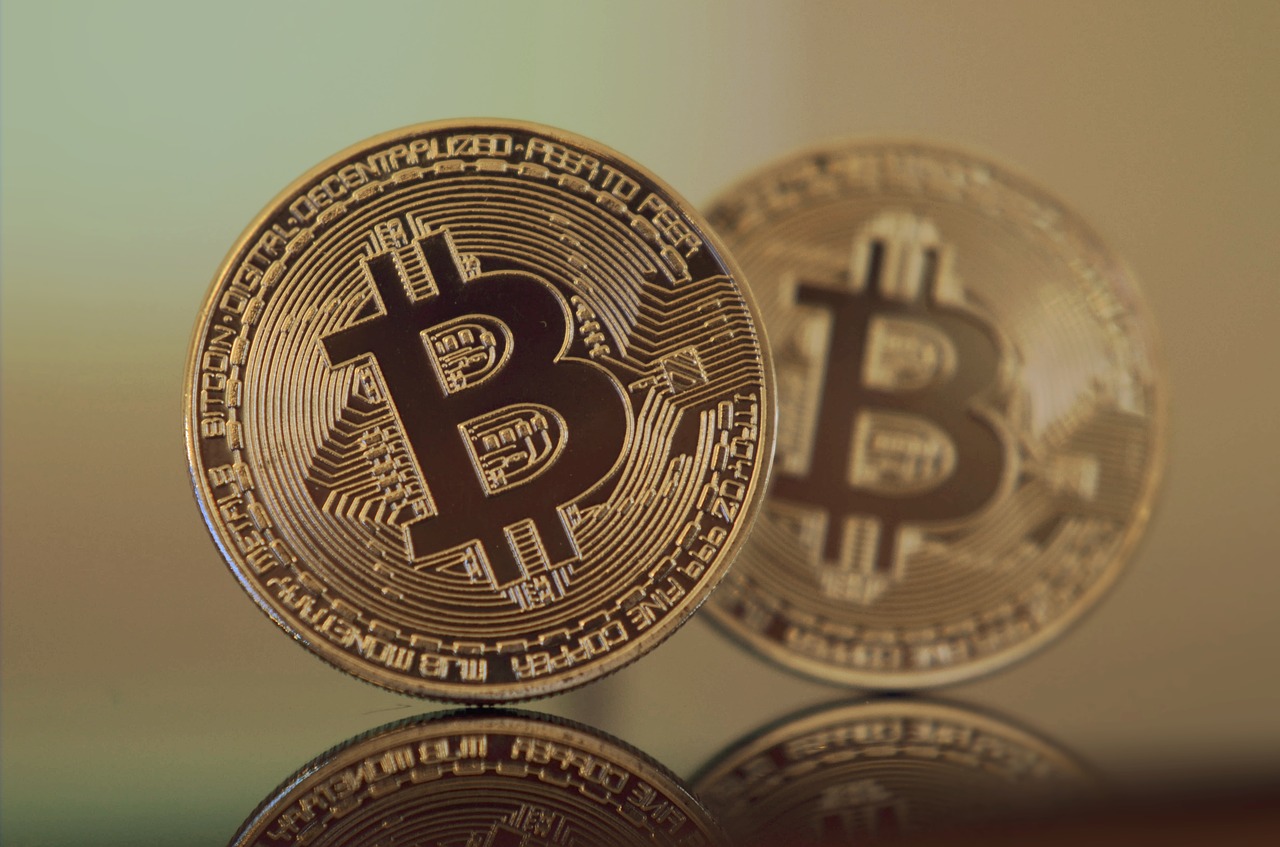 Bitcoin is having quite a rough year. After reaching an all-time high of $19,000 last December, the cryptocurrency shed off more than 80 percent value in the first eight months of 2018. A market correction, declining investor confidence, and bad press have been blamed for the price crash. But will bitcoin ever rise again?
Bitcoin first crossed below the $10,000 mark on February 1. Since then, the digital currency has only crossed the mark twice. Bitcoin came close to reaching the mark in the first week of May, but it never did.
History
Throughout bitcoin's history, the cryptocurrency has had ups and downs. Some of the downs have been soul-crushing to investors. But on the bright side, the cryptocurrency has recovered from every single price dip. Is anything different in 2018?
Many financial experts believe bitcoin is undergoing a price correction as most digital assets do. And like with every market correction, a price surge follows. Bitcoin's problems this year will most likely end with a rise in value. You can also check this infographic by Playcasinoonline.net.
After its bullish run in 2017, the cryptocurrency was expected to correct. Market corrections are commonplace in the stocks and bonds industries. It has happened before with bitcoin, and every crash was followed by a market rise. Although it has taken longer to rise past $10,000, that date will come.
Of course, the digital currency won't gain value out of the blues. After regulatory threats by governments decrease, investor confidence on the cryptocurrency will increase. Increased adoption by banks and large financial institutions will also help bitcoin's case. We may not know exactly when it will happen, but bitcoin's correction will be followed by a rise in prices.
The Law of Supply and Demand
Bitcoin's prices are determined purely by the law of supply of demand. Governments don't put a price on the cryptocurrency. When the digital currency's demand increases, its price increases because more people invest. When its demand decreases, its price reduces.
For the better part of this year, bitcoin's demand has been low. That is evident in the huge number of people dumping the cryptocurrency. Despite the low demand, something else is happening that could save bitcoin's value. Its supply is reducing at a fast pace.
Bitcoin's pseudo-anonymous founder Satoshi Nakamoto set a limit to how many bitcoins will ever be mined. That number is 21 million. As of April, 17 million bitcoins were mined. The remaining 20 percent will be mined in the cause of the next two decades. 
This year, bitcoin's price has been dropping for a number of reasons. Some of the factors like low investor confidence will fade with time. Once that is done, investors will be met with high prices as bitcoin's supply decrease. The longer the bear market continues, the higher the likelihood of bitcoin's value rising later on.
Post Regulatory Threats
Bitcoin's biggest nightmare is the threat of regulation all around the world. From Beijing to Seoul, Washington to London, governments are considering enforcing regulations on crypto. China already banned two crucial industries in the crypto world last year: ICOs and trading exchanges.
Earlier in the year, the Reuters reported that the Chinese government was threatening to ban any form of centralised trading and related businesses in the country. South Korea has also been introducing regulations that target bitcoin traders. The Japanese government and the US have also been contemplating similar moves.
China, South Korea, Japan, and the US ranked among the top 5 countries with high bitcoin trading volumes. Regulations in the countries have been influencing the industry hugely. As an example, some crypto's prices in South Korea went down 20 percent after the government claimed it would ban crypto trading. After the statement was corrected, EOS prices went up 40 percent within hours.
Since the US Securities and Exchange Commission hasn't made any clear regulations about bitcoin yet, the cryptocurrency is likely to continue struggling. Once regulations are put in place, bitcoin's price will change. Most governments don't intend to ban bitcoin entirely. In fact, most countries have been finding ways to incorporate bitcoin into their countries.
Once the uncertainty surrounding bitcoin's regulation declines, bitcoin's price will resume a steady path. While we can't be certain which direction the coin goes, it's highly likely it will rise. Many institutional investors are simply holding back to see what regulations SEC introduces. If the US and other countries back the cryptocurrency with favorable rules, it will rise again.
Low Volatility
Bitcoin's has always had a volatility problem since it was launched. With no regulations in place, the digital currency's prices are solely determined by what buyers want to pay. The prices have always gone sharply and then fallen in equal measures.
In recent months, bitcoin's value seems to have stabilised. Maybe the cryptocurrency has finally corrected. But in the past six months, bitcoin has not lost more than 20 percent value in one month. Investors who have always feared the coin's volatility problem are giving it a try.
Of course, many investors are still nervous about investing now that the cryptocurrency is on a bear run. But once the cryptocurrency resumes a bullish run again, investors will feel more confident to invest. 
Disappointing ICOs and Altcoins
As bitcoin grew in 2016, the initial coin offering industry was also booming. ICOs represent a financial model where crypto startups sell in-house coins in exchange for more established cryptocurrencies. While the industry had been growing sharply, things seem to have changed.
Investors no longer view ICOs and small altcoins as shortcuts to make big bucks in the crypto industry. A series of scam ICOs and underperforming altcoins has been shaking investor confidence in cryptocurrencies. Instead, the focus is getting back to bitcoin and other established cryptocurrencies. If more ICOs continue to disappoint, more people will get back to bitcoin and its value will rise.
To Conclude
Bitcoin has lost more than 80 percent its value since it peaked nearly $20,000 last year. There have been many theories about why it lost so much value. One theory pertains governments threatening to regulate bitcoin operations. Some argue the crypto is simply having a market correction and will get back to its old shine.
When and if that happens is anyone's guess. But given that there is a lot of support for bitcoin-related technologies, its price will likely increase in the coming months.