Crypto Investment Platform BitFund Launches in South Africa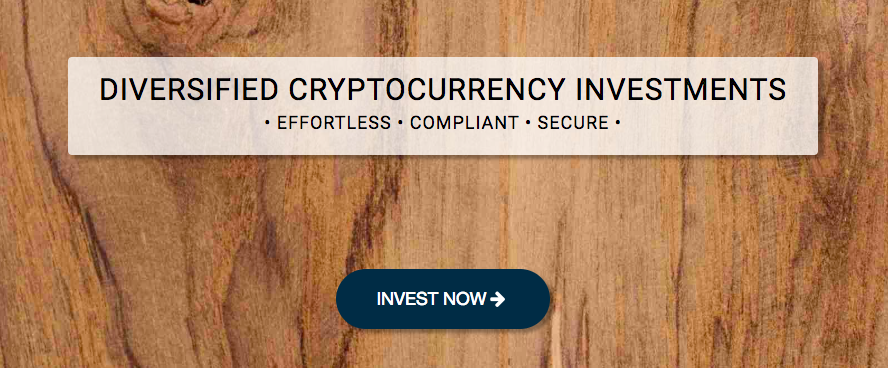 Cryptocurrency investment platform BitFund has launched in South Africa allowing investors an opportunity to invest in 20 of the largest cryptocurrencies.
Founded by Jonathon Ferrer, Bradley Goldman, Joshua Miltz, and Dean Joffe, BitFund provides investors with an easy-to-use single point entry to structure a portfolio.
Co-founder Joshua Miltz said: "In South Africa, the only safe and easy way to get investment exposure into cryptocurrencies is through buying bitcoin and ethereum and these are currently only available through a single exchange. Most potential investors lack the technical knowledge and confidence to manually purchase the lesser known cryptocurrencies on international exchanges, but BitFund makes it possible for them to do so."
Miltz claimed hundreds of investors have already signed up on the platform a day after the platform was launched on July 10.
The Crypto Investment Platform
BitFund has three pre-specified portfolios that include the balanced ten, the equal ten, and the capped 20.
The balanced ten holds the top ten cryptocurrencies weighted by their market capitalisation, the equal ten holds the leading ten cryptocurrencies with equal weighting of ten percent each, and the capped 20 holds the top 20 cryptocurrencies weighted by their market caps with a maximum of 15 percent for each currency. More experienced investors can also choose customisable portfolios on the platform.
"We provide relevant reporting to ensure auditability and transparency into portfolio holdings and rebalancing at a transactional level," said co-founder Ferrer.
BitFund manages the buying, selling, and safe transfer of crypto assets among the different portfolios and stores them securely in digital hardware wallets. The wallets are then stored in physical vaults for added security.
The Johannesburg-based startup is charging a flat yearly management fee of 2.4 percent and one percent exit fee on at least R1,000 ($75.32).
Regulatory Compliance
According to Miltz, the company has not registered with the Financial Services Board (FSB) since cryptocurrencies have not been defined as financial products. In addition, compliance with the Collective Investment Schemes Control Act has not been a requirement because investors will hold the portfolios themselves and will only use the platform to run them. However, he said the team is working with lawyers to ensure that they comply with the FSB and the Collective Investment Schemes Control Act when the law requires it.
"The company has an experienced team of financial, legal and technology experts who ensure that both the platform and its investors comply with local and international tax and regulatory frameworks," BitFund said in a statement.
In late 2017, BitFund received an unspecified amount of seed funding from LSD Information Technology founder Stefan Lesicnik, En-novate founder Natan Pollock, and Greymatter Thinking Consultancy founder Richard Cohen to fund its operations.
BitFund's investment platform could become a driver for further crypto investing in South Africa as it offers diversified portfolios, which facilitates the process of investing in the most promising digital assets.
Black-Owned Blockchain VC Firm SADA Launches in South Africa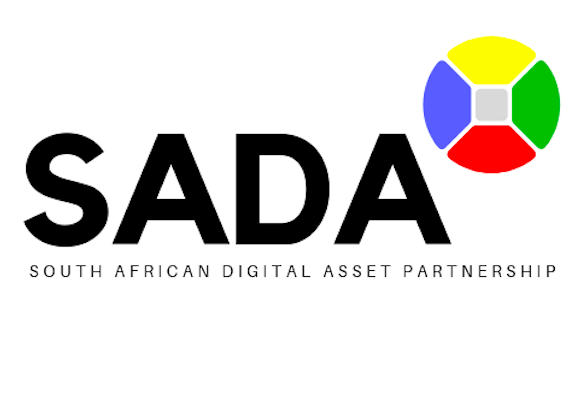 Blockchain VC firm South African Digital Assets Partnership (SADA) launched in South Africa. The venture capital company is black-owned and based in Sandton.
Supporting Blockchain Projects
South African Digital Assets Partnership aims to promote the adoption of blockchain technology and cryptocurrencies by supporting projects that solve African challenges. SADA concentrates on tokens, funds, businesses, and projects related to the blockchain and digital assets.
"SADA is incorporated to further build and invest in blockchain projects that seek to address Africa's needs for a far more efficient and transparent financial system while presenting an amazing opportunity for the people of our country and continent to be part of what we call the "6th Digital Revolution. We call it the "6th Digital Revolution" because we believe what cryptocurrencies and particularly bitcoin have done is position the world to transact and invest in a new digital world," Zamo Tshabalala, the CEO of SADA, said in a press release.
SADA's board is comprised of blockchain entrepreneurs such as founder and CEO of Cryptovecs John Lombela, co-founder of GA Capital Mendy Nkosi, and founder of Blueline Accounting Group Hein Schmidt.
SADA's Funds
Presently, SADA is running and managing five funds that strategically serve the diverse needs of investors not only in South Africa but on the entire continent.
"SADA focuses 100 percent on the rapidly evolving digital asset sector, maximising our investors' capital growth through a proprietary and actively managed investment strategy while placing a key focus on amazing projects and teams changing and improving the African economy through blockchain," Tshabalala asserted.
Africhain Fund is the entry-level flagship crypto 30 index fund for retail investors. The A-Team Capital Fund is the high entry-level flagship fund for financial advisors, high net worth individuals, investment companies, and fund managers.
SADA has invested in the Digital Rand through its Blockchain Fund. The Digital Rand is the first digital asset to be pegged 1:1 to the South African Rand.
Furthermore, SADA is guided by the relevant regulations in South Africa. According to an official statement, the company explained: "SADA has proactively aligned itself with regulation by being administered by an FSP registered entity, Olwevu Group, and is a member of many blockchain associations including South African Financial Blockchain Consortium (SAFBC) which boasts members such as MMI Holdings, Standard Bank, and other big financial players in South Africa. We understand the importance of regulation with the prevalence of scams that have swept through South Africa in the last four years."
First ETHGlobal Hackathon in Africa is Coming to Cape Town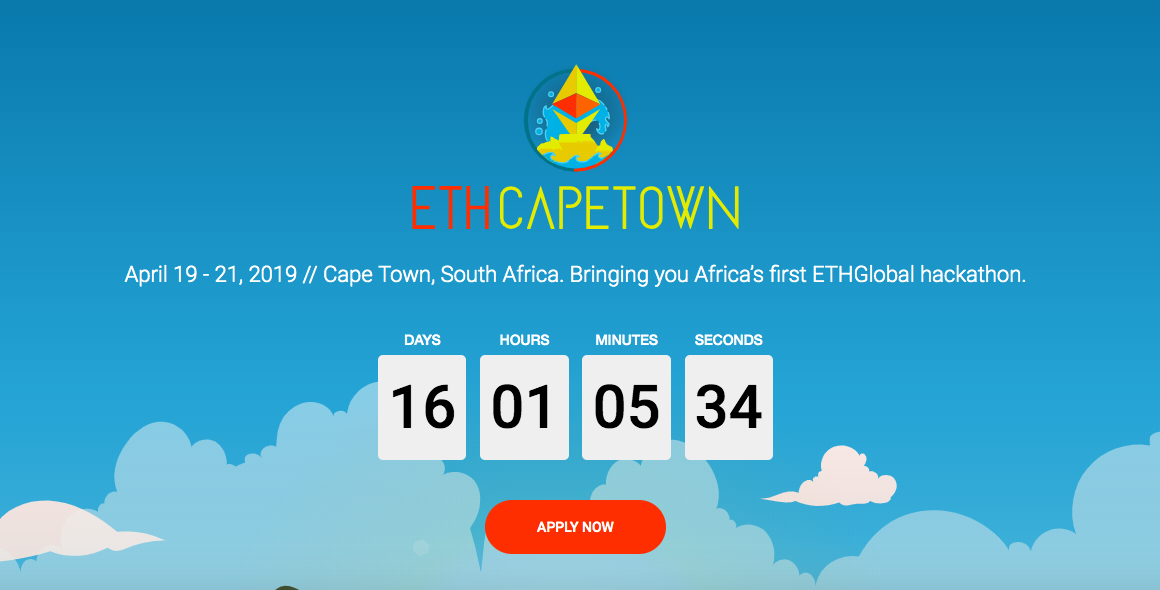 The first ETHGlobal Hackathon in Africa will be held on April 19 to 21, 2019 at The Lookout, V&A Waterfront in Cape Town, South Africa.
ETHCapeTown 2019
Organised by ETHGlobal and Linum Labs, the event dubbed ETHCapeTown will see more than 200 international developers, hackers, and blockchain enthusiasts gather to work together to create Ethereum-based decentralised applications (DApps).
ETHGlobal aims to build an ecosystem of Ethereum developers and entrepreneurs with support from the Ethereum Foundation. Linum Labs is a Swiss blockchain development company with an office in South Africa.
Kartik Talwar of ETHGlobal said: "Ethereum development is growing fast, and it is valuable for the developer community in Cape Town to get together, discuss ideas, and push the envelope on what they themselves can do. And this is one of the goals of the hackathon – to simply give developers a place and time to build what they want and to see where their ideas take them."
ETHCapeTown will bring together people from different backgrounds with a wide range of skillsets where they can share ideas and develop original blockchain-based solutions.
"One of the most notable things we have noticed in the space is the incredible capacity at which developers utilize new tools during time-sensitive environments at hackathons to deliver decentralised solutions that can have real-world impact," said Devon Krantz of Linum Labs.
Cape Town: Africa's Growing Tech Hub
According to Linum Labs, the ETHGlobal Hackathon will highlight that Cape Town is setting the path for innovation on the continent.
"The ETHCapeTown hackathon is again proving how Cape Town is pioneering the way forward for innovation in Africa. The city's local tech hub is alive, thriving, and hungry to grow and position itself as a leading destination for emerging technologies," Krantz stated.
Cape Town has hosted blockchain events such as the Blockchain Africa Conference and Connecting the Blocks, and is home to several notable blockchain startups.
The ETHGlobal Hackathon will be graced by Ethereum co-founder, Vitalik Buterin, who will be the first official judge of the ETHCapeTown 2019 Hackathon.
Hackathon attendees will be exposed to some of the leading minds in the global blockchain industry and have the opportunity to win prizes for the solutions they build. Registration for the ETHGlobal Hackathon is open now.
Ghana's Securities Exchange Commission (SEC) Warns Public About Investing in Crypto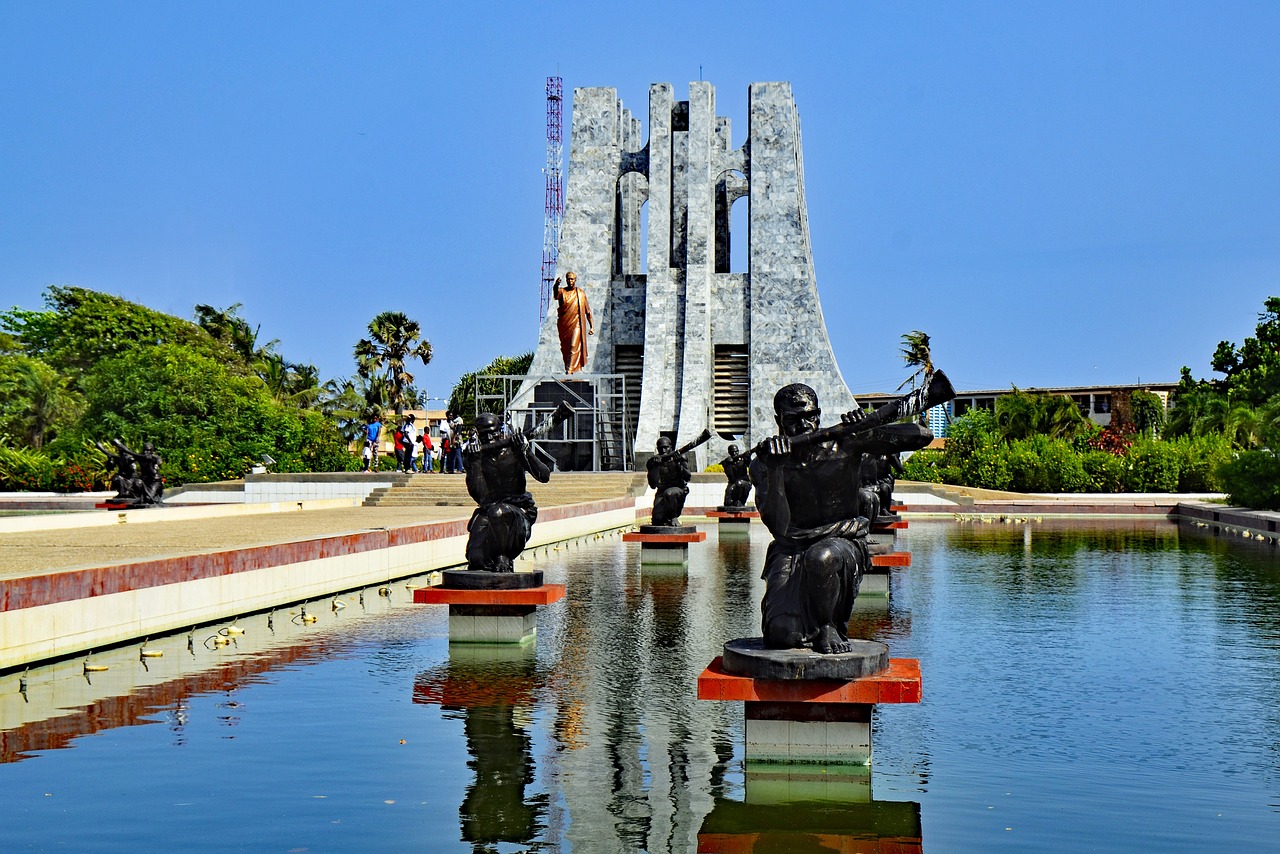 In a recent statement, the SEC of Ghana has warned the populace against investing in cryptocurrency and crypto-related investment schemes. This warning comes amidst a growing concern of the Security and Exchange Commission (SEC) about how Ghanaians are diving head first into the cryptocurrency market.
SEC Warns About Crypto
The Director General of the SEC, Rev. Daniel Ogbarmey Tetteh, signed an official statement released by the Commission that cautions the general public about cryptocurrency trading and all crypto-related activities as these are not regulated by the Securities Exchange Commission reports News Ghana. 
"[Cryptocurrency investments] offered by unregistered and unlicensed entities on digital online trading platforms with promises of high returns on investment are not sanctioned nor registered by the SEC", the statement read.
The Commission's statement further read:
"The SEC wishes to inform the general and investing public that none of these cryptocurrencies is recognised as currency or legal tender in Ghana. The platform on which they are traded are not also licensed nor regulated by the SEC. The SEC would like to make it clear that it does not currently regulate these types of products offerings and their accompanying online trading platforms or Exchanges. Members of the general public who are investing or intend to invest in such currencies or assets may be doing so at their own risk and can in no way be protected under the Securities law regime in Ghana."
Currently, digital asset trading remains a regulatory and legal grey area in the West African nation. Whereas the SEC has stated that it is presently not in support of or regulating cryptocurrencies, it also has not stated that cryptocurrency trading is illegal.
The regulator only mentions that they are "unregistered, unlicensed, and unregulated under the Securities Law of Ghana". Thus, this can be very much regarded as a "disclaimer" on the part of the regulatory body to the public to sensitise them that trading in cryptocurrencies in the country presently is only done at one's own risk.