Crypto Investment Platform BitFund Launches in South Africa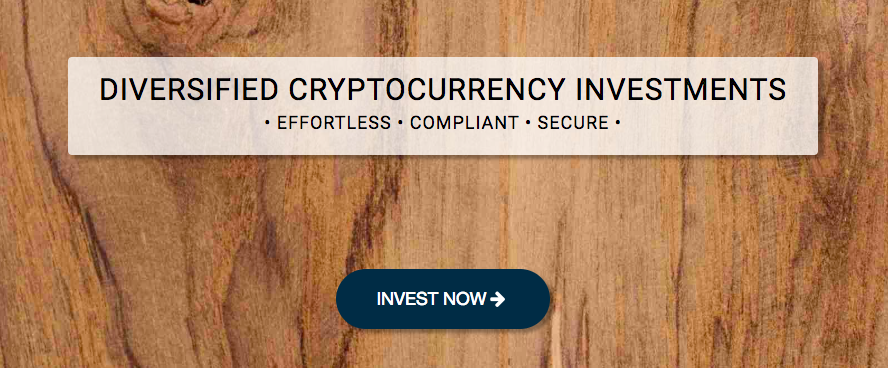 Cryptocurrency investment platform BitFund has launched in South Africa allowing investors an opportunity to invest in 20 of the largest cryptocurrencies.
Founded by Jonathon Ferrer, Bradley Goldman, Joshua Miltz, and Dean Joffe, BitFund provides investors with an easy-to-use single point entry to structure a portfolio.
Co-founder Joshua Miltz said: "In South Africa, the only safe and easy way to get investment exposure into cryptocurrencies is through buying bitcoin and ethereum and these are currently only available through a single exchange. Most potential investors lack the technical knowledge and confidence to manually purchase the lesser known cryptocurrencies on international exchanges, but BitFund makes it possible for them to do so."
Miltz claimed hundreds of investors have already signed up on the platform a day after the platform was launched on July 10.
The Crypto Investment Platform
BitFund has three pre-specified portfolios that include the balanced ten, the equal ten, and the capped 20.
The balanced ten holds the top ten cryptocurrencies weighted by their market capitalisation, the equal ten holds the leading ten cryptocurrencies with equal weighting of ten percent each, and the capped 20 holds the top 20 cryptocurrencies weighted by their market caps with a maximum of 15 percent for each currency. More experienced investors can also choose customisable portfolios on the platform.
"We provide relevant reporting to ensure auditability and transparency into portfolio holdings and rebalancing at a transactional level," said co-founder Ferrer.
BitFund manages the buying, selling, and safe transfer of crypto assets among the different portfolios and stores them securely in digital hardware wallets. The wallets are then stored in physical vaults for added security.
The Johannesburg-based startup is charging a flat yearly management fee of 2.4 percent and one percent exit fee on at least R1,000 ($75.32).
Regulatory Compliance
According to Miltz, the company has not registered with the Financial Services Board (FSB) since cryptocurrencies have not been defined as financial products. In addition, compliance with the Collective Investment Schemes Control Act has not been a requirement because investors will hold the portfolios themselves and will only use the platform to run them. However, he said the team is working with lawyers to ensure that they comply with the FSB and the Collective Investment Schemes Control Act when the law requires it.
"The company has an experienced team of financial, legal and technology experts who ensure that both the platform and its investors comply with local and international tax and regulatory frameworks," BitFund said in a statement.
In late 2017, BitFund received an unspecified amount of seed funding from LSD Information Technology founder Stefan Lesicnik, En-novate founder Natan Pollock, and Greymatter Thinking Consultancy founder Richard Cohen to fund its operations.
BitFund's investment platform could become a driver for further crypto investing in South Africa as it offers diversified portfolios, which facilitates the process of investing in the most promising digital assets.
Weekly News Roundup: Big Brother Naija Features Bitcoin, P2P Volumes Moon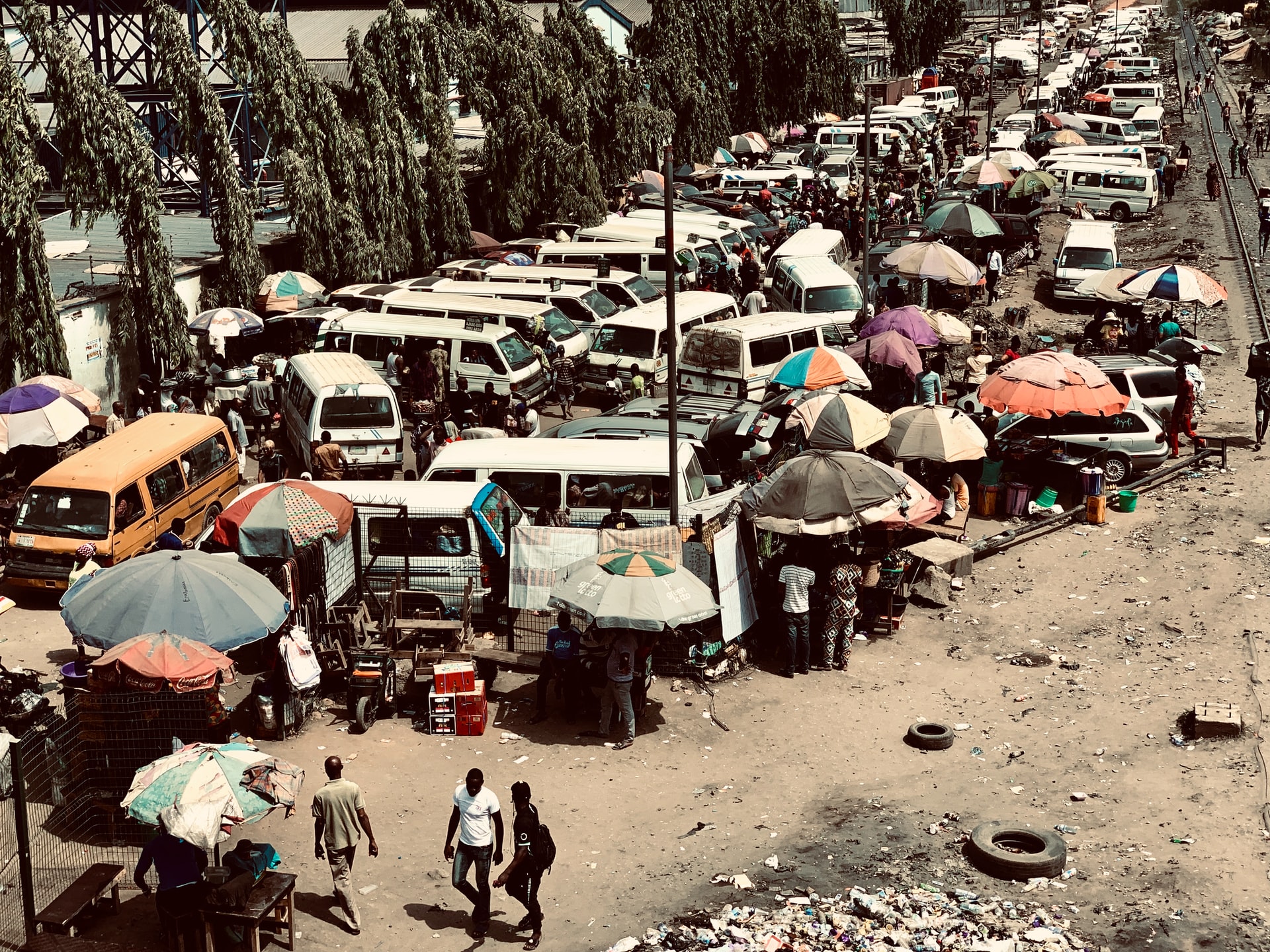 In Bitcoin Africa's Weekly News Roundup, we look at the most trending blockchain and cryptocurrency stories from Africa this week. 
Here are our top picks!
Major Reality TV Show – Big Brother Naija Features Bitcoin
Over the last week, the biggest reality TV show in Nigeria, Big Brother Naija, featured bitcoin. The reality TV show featured cryptocurrencies in an in-house quiz segment.
During the segment, housemates of the show had to answer questions like "what is a bitcoin wallet? How is the price of bitcoin determined" and activities like drawing to depict a bitcoin wallet for housemates to identify.
The quiz was sponsored by Particia, a cryptocurrency exchange known for enabling trades with gift cards. Patricia operates in Ghana and Nigeria, with offices in both countries and the UK and the US.
BitMinutes Makes Buying Crypto Easier in Nigeria 
BitMinutes has built a Trusted Agent Network (TAN) of merchants that accept BitMinutes in Nigeria for goods and services over the past two years. Further, these agents exchange BitMinutes for Naira (NGN).
According to the platform, there over 1,300 agents providing services for over 7,000 people. To make it easier for more people to purchase bitcoin, BitMinutes will now allow users to purchase BTC (denominated in USD) in Nigeria.
In a press statement, Tom Meredith, CEO, BitMinutes, said:
"The Nigerian BitMinute is a stable coin that can be used as a currency in Nigeria. We believe adding this feature will further solidify our foothold in Nigeria, and further position to expanding our existing operations in other countries on the continent, such as Kenya."
P2P Volumes Reach Highest Since Jan 2018
Globally, P2P volumes reached the highest volumes since January 2018. However, Africa broke its own highest volume record earlier this year. The increase in global volumes has partly been because of increasing interest in bitcoin, especially in places like Nigeria.
The West African nation leads the continent in P2P trade volumes. Nigeria is responsible for 50% of the weekly volume on LocalBitcoins and Paxful. Kenya has been growing rapidly recently, recording over $3.5 million in weekly volume.
Ghana and South Africa close the top four list, with a little over $2 million in weekly volumes each.
On the crypto markets, sentiments continue to remain bullish. Chainlink broke into the top 5 cryptocurrencies by market cap while Ethereum passed $400. On the other hand, bitcoin continues to test 12,000, trading right under that price point.
Luno Customers to Earn Interest on Crypto Holdings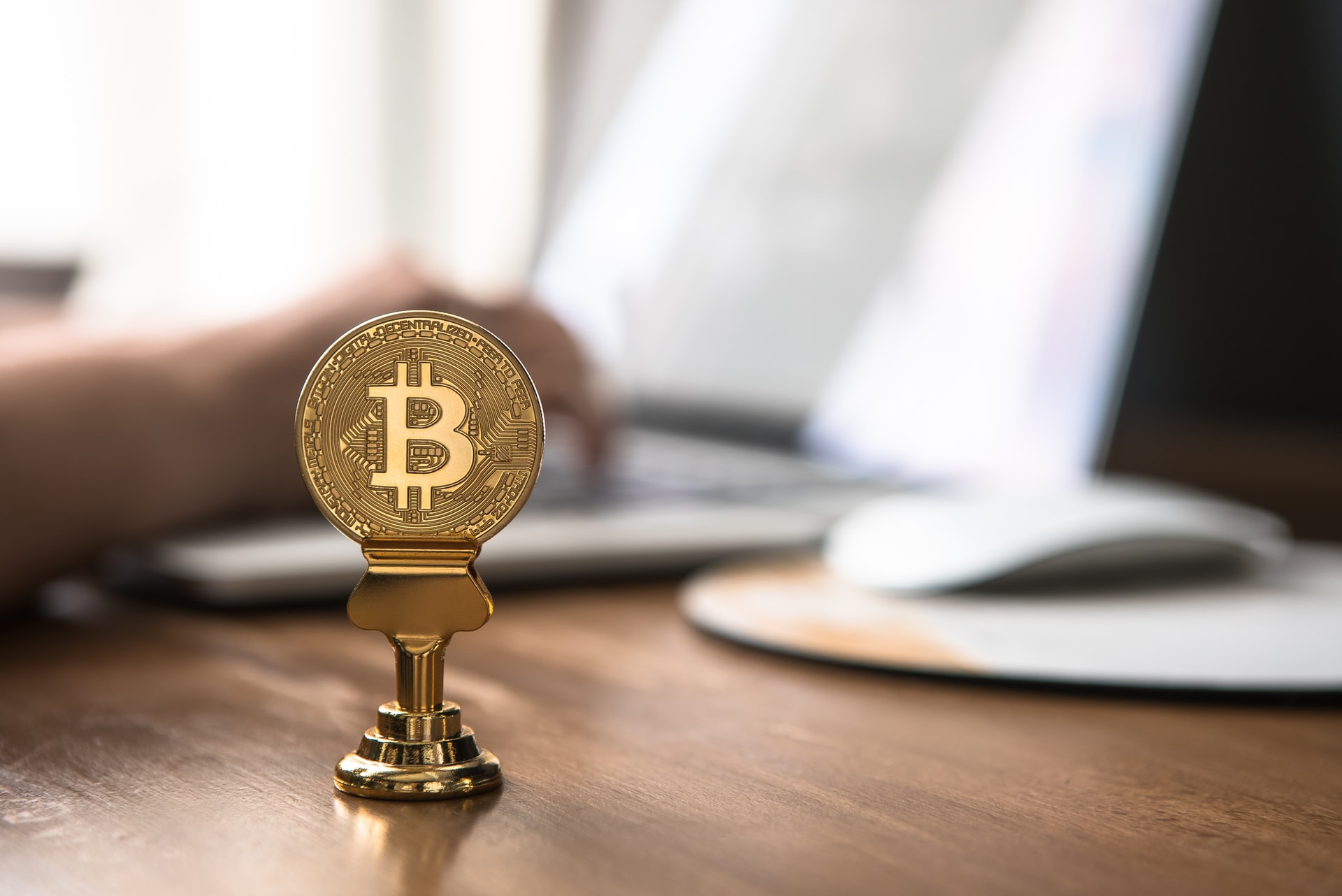 Luno customers can now earn interest on crypto holdings thanks to a partnership with Genesis. The crypto exchange announced the partnership on 6 August 2020 in a statement.
Luno Customers to Earn Interest on Crypto Holdings
The partnership will create savings accounts providing customers with institutional-level interest rates. The savings accounts will offer banking services to underbanked customers in emerging markets while enabling customers in all markets to earn interest on crypto holdings.
"Our partnership with Genesis allows us to offer more diversified financial products to our customers. We are dedicated to providing innovative financial solutions to consumers all over the world – whether they are in Africa, Asia, or Europe – regardless of their local currency. We specialise in making crypto safe and easy to use," the CEO of Luno, Marcus Swanepoel said.
Luno is a global cryptocurrency exchange with headquarters in London and regional hubs in Cape Town and Johannesburg. The company is enabling users in more than 40 countries to buy and store crypto. Moreover, Luno focuses on educating its users about cryptocurrency.
Genesis
Genesis is a digital currency prime broker that concentrates on crypto lending, borrowing, and trading. The company also offers custody services to holders of digital assets.
Genesis CEO Michael Moro said: "By combining Genesis's infrastructure with Luno's footprint in more than 40 countries, we are creating a fairer, more inclusive financial system by providing access to interest-bearing products to historically underbanked and unbanked populations."
"We are operating in a historical context where global fiat monetary policy has produced record-low interest rates in traditional money market and savings accounts. The interest customers can earn on their crypto is compelling. It presents an opportunity to attract those unfamiliar with crypto, and to offer them a very clear value proposition."
Weekly News Roundup: KuCoin and Crypto.com Enter Africa, Luno Adds Interest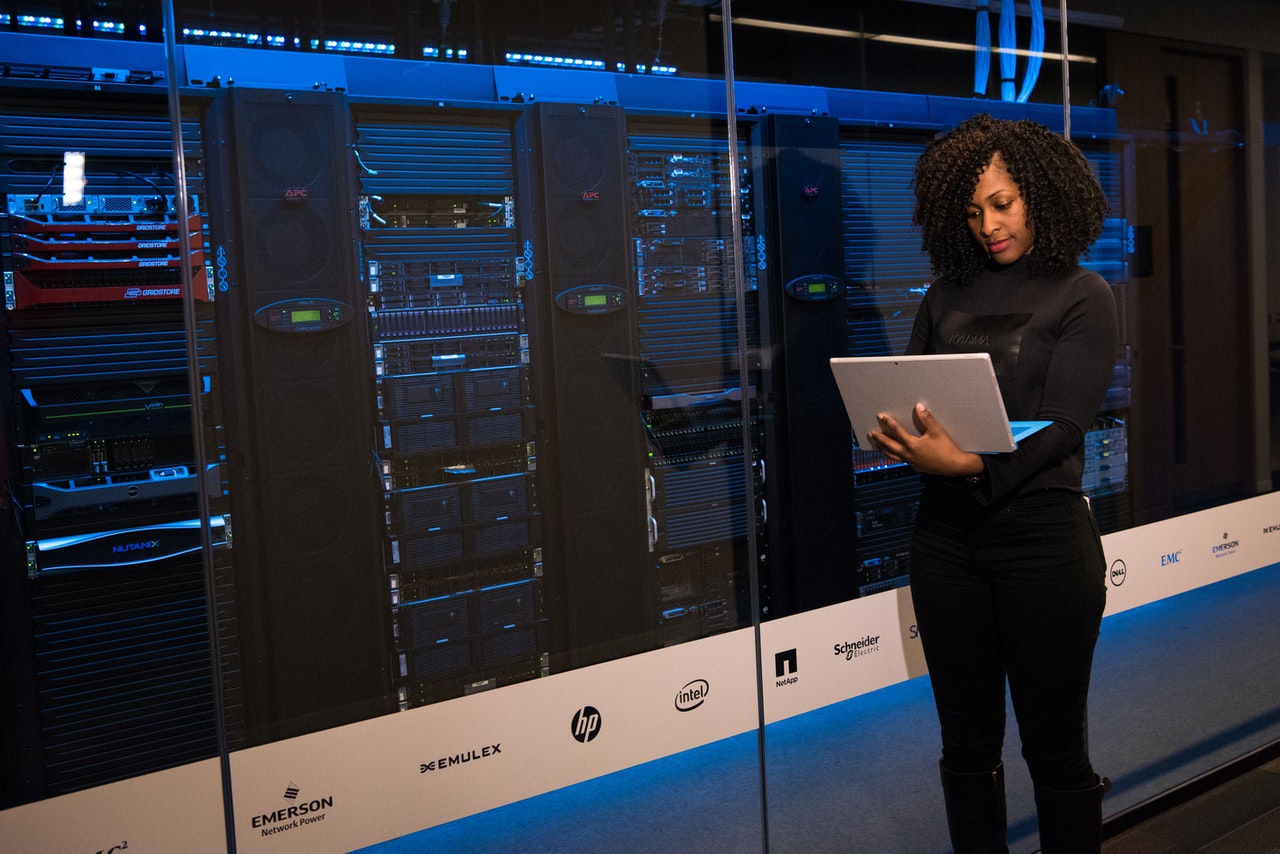 In Bitcoin Africa's Weekly News Roundup, we look at the most trending blockchain and cryptocurrency stories from Africa this week. Here are our top picks!
KuCoin Adds Nigerian Naira to P2P Platform
KuCoin, one of the big cryptocurrency exchange building a P2P platform, has added the Nigerian naira (NGN).
Nigerian users of KuCoin can now buy BTC and USDT directly with the naira (NGN) directly. What's more, Nigerians can buy bitcoin with their credit/debit card.
KuCoin is set to add more African currencies to its P2P platform soon.
Crypto.com Adds KES and ZAR
Another major cryptocurrency exchange making moves in the African market is Crypto.com. The exchange added Kenya Shillings (KES) and the South African Rand (ZAR) this week.
This update will allow Kenyans and South Africans to buy cryptocurrencies on Crypto.com. The major advantage Crypto.com gives users is billing users in local currencies.
Buying crypto with credit/debit cards in your local currency removes cost charged by card issuers for transactions denominated in foreign currencies.
Luno Partners With Genesis Prime Brokerage to Enable Interest For Users
Luno is partnering with Genesis, a leading digital currency prime brokerage service, to provide customers with simple, accessible ways to earn interest on their crypto holdings. With this new partnership, Luno will provide an option for getting savings accounts with institutional-level interest rates, especially for users in developing markets. 
Further, these savings accounts will give unbanked customers access to banking services like interest receiving accounts. This presents another option for crypto users to generate income via yield on crypto holdings.
Speaking to the press, CEO of Genesis, Micheal Moro said:
"We share Luno's passion for making it safe and easy – across all segments of the market – to learn about, buy and store cryptocurrencies. By combining Genesis's infrastructure with Luno's footprint in more than 40 countries, we're creating a fairer, more inclusive financial system by providing access to interest-bearing products to historically underbanked and unbanked populations."
Luno also introduced instant buy with PayU in Nigeria and South Africa this week. The PayU addition allows users to buy crypto without having to deposit funds first.
Luno continues to be a leading exchange in Africa with plans to enter new markets like Ghana and Kenya.
Binance added Ugandan Shilling (UGX)
Binance.com added Ugandan Shilling (UGX) deposits and withdrawals. UGX joins the Nigerian naira (NGN) and South Africa rand (ZAR) as African currencies that are directly supported on Binance.com.
Ugandans can buy BTC, ETH, BNB, XRP, BUSD, and USDT directly with UGX. Deposits can be made via mobile money, while withdrawals can be done via bank transfer and mobile money payments.
Binance users in Uganda could only buy cryptocurrencies on the Binance Uganda standalone platform before this update. It is uncertain if that platform will still run side by side with Binance.com allowing direct trade from Uganda.
Coins App launched in Nigeria
Dan Holdings, a blockchain, and fintech firm launched Coin Apps this week. The app joins the growing list of crypto social payment applications in Nigeria. According to a press release, the app is available in Cameroon, Ghana, Ivory Coast, Mali, Nigeria, and Senegal.
The application allows users to make payments across the globe and exchange cryptocurrencies. Further, Dan Holdings plans to add Middle East, Egypt, South Africa, Mexico, and the USA by the end of August.