Kenya and Nigeria Lead Africa in Transparency and Data Sharing in the Real Estate Market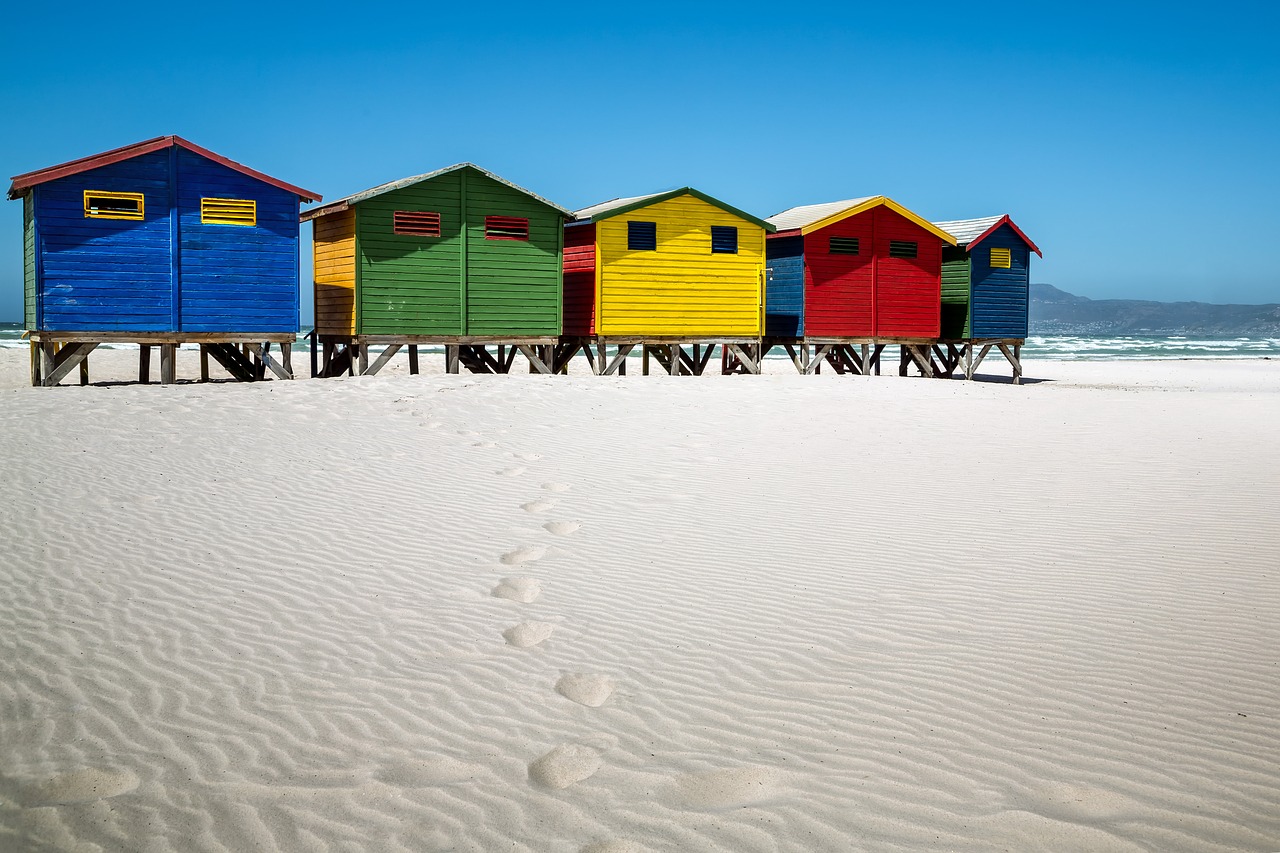 Kenya and Nigeria lead African markets in terms of transparency and data sharing in the real estate market, according to a study by real estate investment company Jones Lang LaSalle.
Data Sharing and Transparency to Boost African Growth
Data collection is at the heart of the growth of the African real estate market as it enables outside investors to gain insight into these markets as well as provide a level of investor confidence that emerging markets investors need.
There are a lot of efforts underway to drive data transparency across Africa. For example, the 9th Annual API Summit & Expo – taking place in Johannesburg on September 20 and 21, 2018 – aims to bring together data experts across Africa and the world to share insights on best practices in data collection.
Nonetheless, data experts continue to face challenges in data collection in Africa. Some data collected is completely obsolete while other data can be very dynamic. The hope is that the summit will create a forum where data experts from across the globe can learn from each other and can help to drive data transparency. This will mean that no country gets to hold data hostage from the rest as they all benefit from the sharing.
Different African markets thrive in various industries and creating a platform for sharing of data will go a long way in stimulating growth across Africa.
The real estate growth in Kenya and Nigeria is a good example of how far data sharing impacts growth across markets, according to Jeremy Kelly, a director within the Global Research Programmes Team at Jones Lang LaSalle.
Countries can use data from other countries to make even 'smarter' decisions based on the key learnings that they get from the shared data. One country can not thrive in every single industry, hence the importance of continuously sharing data and driving that transparency. This will encourage data-backed decisions rather than making decisions based on intuition.
Blockchain and Data Transparency
While there are several technology solutions for data collection and storage, blockchain technology stands out as one of the most applicable due to its decentralised and immutable nature, which allows for the secure recording, storing and transfer of any type of data. It is not surprising, therefore, that several blockchain-based projects are on the way to record land titles across the continent.
"Africa has an opportunity at this point to utilise blockchain for land registries or transactions; 'smart' buildings and infrastructure for facilities management or repair; or new database capabilities for collaborative data sharing between market participants to jumpstart the traditional methods of improving market data and building real estate markets that are fit for the future," Kelly added.
Weekly Roundup: Luno Adds 1 Million Users in 7 Weeks, Google Finance Adds Crypto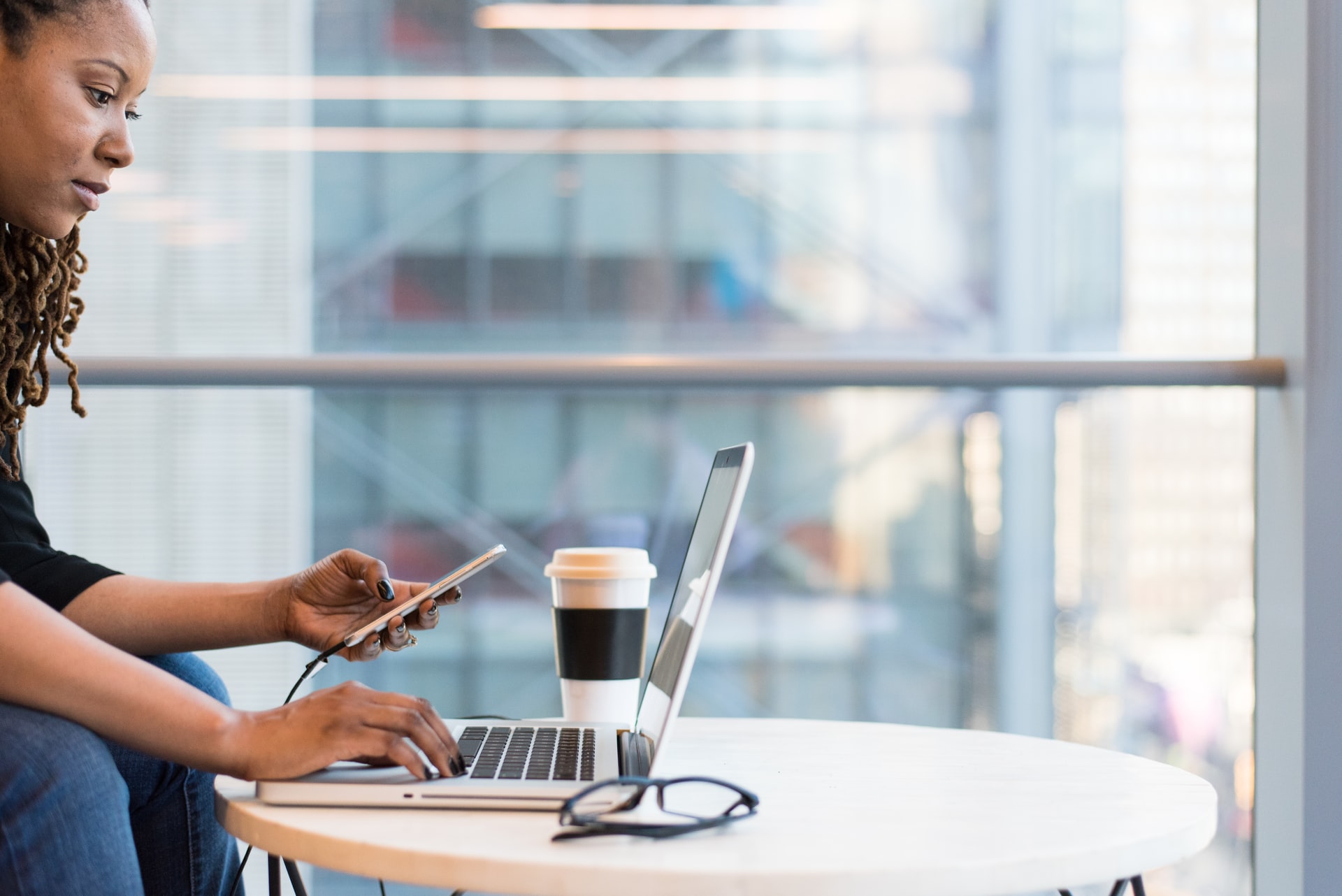 In this week's news roundup, we will highlight the growth of Luno users, among other top stories in crypto.
Luno Users Increase by One Million in Seven weeks
In just seven weeks, Luno users have increased by one million, bringing the total number of customers to seven million. The crypto exchange has acquired one million new users seven weeks after hitting the six million customer milestone.
Luno is attributing the swift growth to the simplicity of its mobile and online platforms, bank-grade security, its crypto education portal, and self-regulation. "[We are] actively working with regulators and banks to safely increase access to cryptocurrencies," Luno added.
Furthermore, Luno is among the top six crypto exchanges according to the recent CryptoCompare Exchange Benchmark February 2021. The exchange received an AA rating.
Since starting operations in 2013, Luno has hired over 400 employees across offices in South Africa, Singapore, Indonesia, Nigeria, and Malaysia. South Africa is one of its strongest markets.
"Reaching seven million wallets demonstrates the growing adoption of cryptocurrencies across the globe. Bitcoin's strong rally in 2021 has fuelled greater interest in cryptocurrencies, which has translated into greater customer activity and many new app installs. New Luno customers learn about and buy cryptocurrencies every day. Volumes traded on Luno this year far exceed those recorded in 2020," Luno said in a statement.
Electroneum Records More Than 2,000 App Downloads Daily
Electroneum has announced that it is getting more than 2,000 app downloads daily for the second week in a row. After a week of over 10,300 new registrations, Electroneum now has 4.1 million registered accounts. The total number of Electroneum ETN app users is 2.8 million.
Furthermore, Electroneum app users completed a total of 225,453 mobile top-ups worldwide as of February 24, 2020. Electroneum offers a crypto in-app data and mobile top-up service in 163 countries.
In 2020, Electroneum expanded its services to Togo, Sierra Leone, Benin, and Ivory Coast. Electroneum is behind the freelance digital platform AnyTask. This is a platform where sellers receive ETN via the blockchain for undertaking digital tasks.
Google Finance Adds a Tab for Crypto Data
Google Finance, a website that provides business news and financial information, has added a crypto data tab. Crypto is now one of the default markets, joining the US, Asia, Europe, and Currencies.
Currently, Google Finance is tracking four cryptocurrencies namely bitcoin, ether, litecoin, and bitcoin cash. The addition could be an indication that crypto is becoming more mainstream as institutions like Fidelity and MassMutual embrace bitcoin.
To learn more about Bitcoin, download the Bitcoin Beginner's Handbook for free.
Weekly Roundup: Standard Bank Group Becomes First Hedera Node Operator in Africa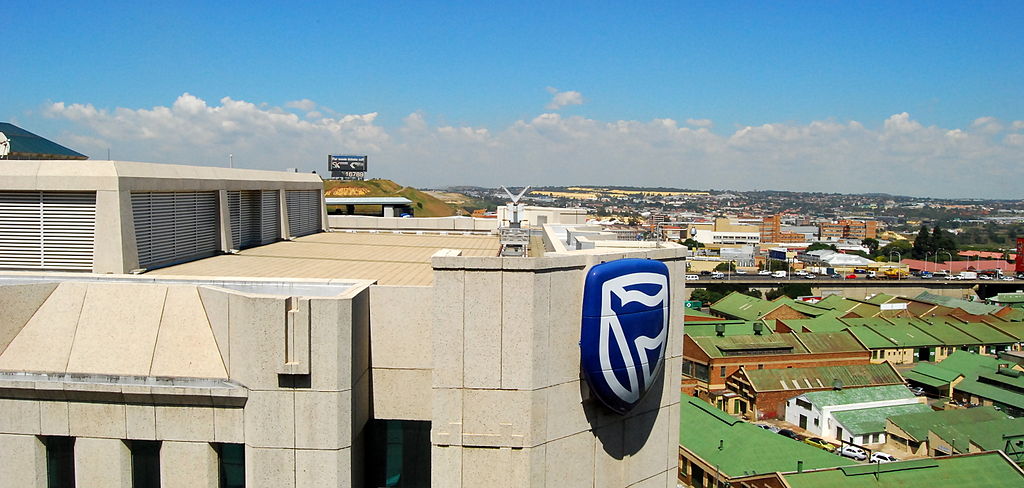 In this week's news roundup, we will highlight the partnership between Standard Bank Group and Hedera Hashgraph, and more.
Standard Bank Group Becomes First Hedera Node Operator in Africa
Standard Bank Group has become the first Hedera node operator in Africa. The South African bank has also become a member of the Hedera Governing Council.
According to the bank, the partnership is part of its goal to facilitate cross-border trade on the continent using DLT.
"As an organisation, we have established that blockchain technology can track and leapfrog legacy issues that prevent a seamless and transparent payment experience for the customer, which ultimately enables cost savings for all stakeholders," comments Adrian Vermooten, Standard Bank's Chief Innovation Officer.
CEO of Hedera, Mance Harmon, said there is a "strong interest from companies" in Africa to leverage DLT for use cases like healthcare, identity, and supply chain.
Pilot Stage of Akoin Wallet Deployment in Kenya Is Now Complete
The pilot stage of the Akoin wallet implementation in Kenya is now complete. The Akoin project rolled out the pilot phase at the Mwale Medical and Technology City (MMTC).
"[We have used] Akoin (AKN) successfully to perform payroll, shopping, and dining transactions at MMTC. [Furthermore, we] piloted the Akoin wallet for performing payment transactions at Hamptons hospital since November 2020. We will fully implement Akoin at MMTC after the end of the current pilot program in July. By the end of 2022, Akoin will be the exclusive blockchain payment platform at MMTC," MMTC wrote in a report.
Senegalese-American singer Akon is behind the Akoin project. The project will drive the use of the Akoin token at MMTC and Akon City, which is under construction in Senegal. At MMTC, users will utilise Akoin at retail stores, in payroll payments, and to pay for plane tickets.
The project will use lessons from the MMTC implementation as a blueprint for expanding token use across the continent, according to co-founder Lynn Liss. Moreover, the project plans to roll out a physical card linked to the Akoin wallet. The card will enable customers to transact across 40 million merchant platforms globally.
Tesla Makes More Profit on Bitcoin Than 2020 Car Sales
According to Wedbush Securities, a US research firm, Tesla has profited more from its $1.5 billion bitcoin investment than its 2020 car sales.
The firm's analysts estimate that the electric car company has already made a profit of about $1 billion. This is in contrast with the $721 million profit Tesla reported for the 2020 fiscal year. Note that the firm is making this estimate on the assumption that Tesla has not sold its bitcoin.
Wedbush analysts believe Tesla's bitcoin investment will have a ripple effect. More companies could also invest in bitcoin or start accepting bitcoin payments.
To learn more about Bitcoin, download the Bitcoin Beginner's Handbook for free.
Weekly Roundup: Jack Dorsey and Jay-Z Announce Blind Bitcoin Trust for Africa and India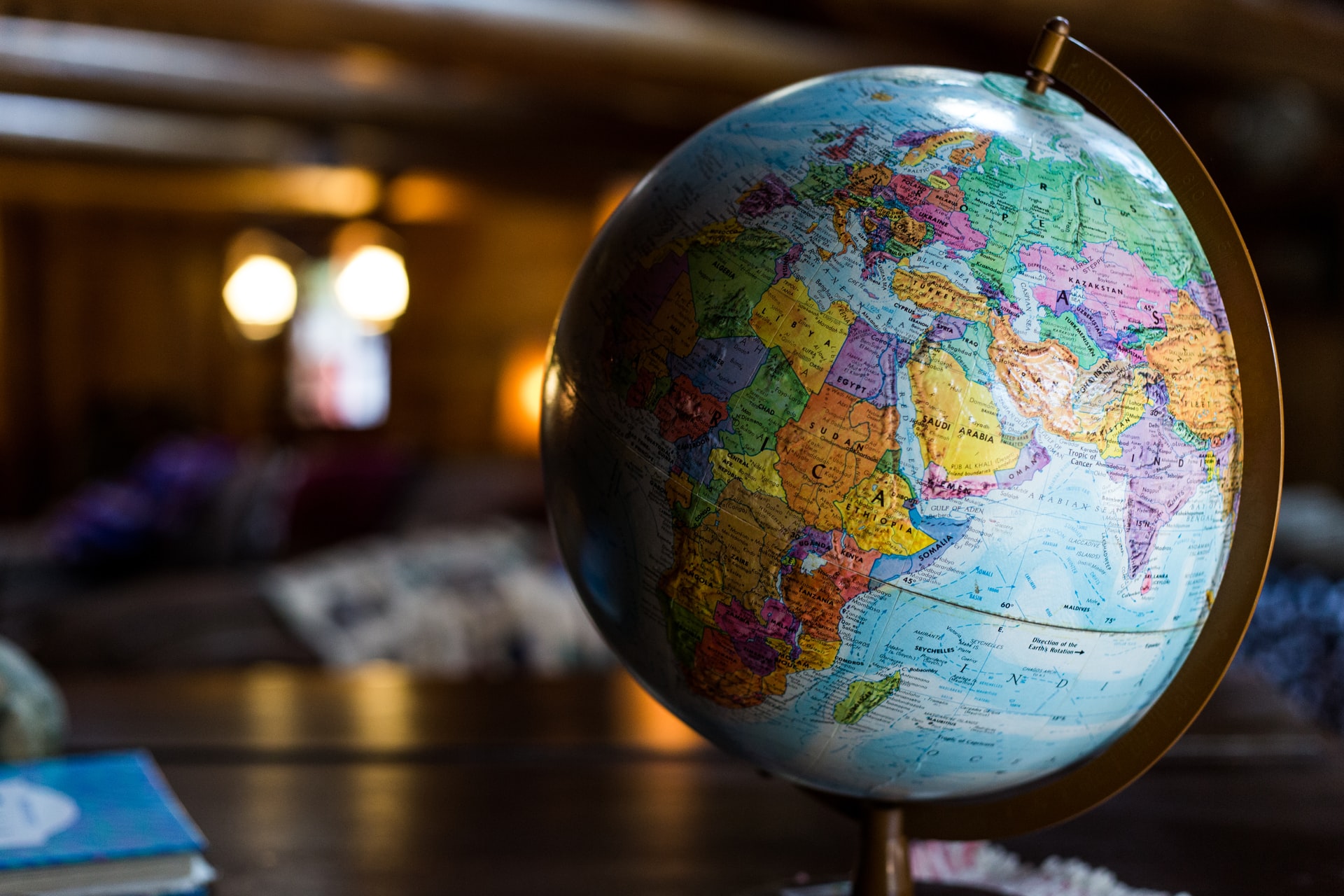 In this week's roundup, you will learn about Jack Dorsey and Jay-Z's Blind Bitcoin Trust dedicated to Bitcoin development in Africa and the biggest crypto investment scam of 2020.
Jack Dorsey and Jay-Z Announce Blind Bitcoin Trust for Africa and India
The CEO of Twitter and Square, Jack Dorsey, has announced a Bitcoin Trust with American Rapper Jay-Z. The two announced the initiative through a tweet that garnered over 23,000 likes.
JAY-Z/@S_C_ and I are giving 500 BTC to a new endowment named ₿trust to fund #Bitcoin development, initially focused on teams in Africa & India. It'll be set up as a blind irrevocable trust, taking zero direction from us. We need 3 board members to start: https://t.co/L4mRBryMJe

— jack (@jack) February 12, 2021
Dorsey and Jay-Z are giving 500BTC to the trust, which will fund bitcoin development in India and Africa. Many companies and organisations commented on the tweet probably with the hopes of becoming beneficiaries of this fund. They include BitPesa, Blockchain Association of Kenya, and SpaceBox.
The announcement came hours after an anonymous source claimed that India would ban all cryptocurrencies. Moreover, the Central Bank of Nigeria recently ordered all banks in the country to stop facilitating payments for crypto exchanges.
According to the tweet, the trust needs three board members to start. Also, Dorsey and Jay-Z will not take part in the leadership of the trust.
Chainalysis Names MTI as 2020's Biggest Crypto Investment Scam
Chainalysis has named the Mirror Trading International (MTI) scheme as 2020's biggest crypto investment scam. The company made the declaration in a recent review of cryptocurrency-related crimes.
MTI conducted a crypto investment scheme in South Africa where users deposited a minimum of $100 in bitcoin. The company claimed to use AI trading software to grow the investments of its customers. Additionally, MTI guaranteed customers daily returns of 0.5 percent.
"Mirror Trading International is another example of why the industry must spread the word that algorithmic trading platforms promising unrealistically high returns are nearly always scams. When cryptocurrency exchanges and other services learn of these scams and receive their cryptocurrency addresses, they should discourage users from sending funds to those addresses or at least warn them that financial losses are highly likely," said Chainalysis.
The Financial Services Conduct Authority (FSCA) in South Africa has been investigating the company since last year. They found that the company was using false trade statements and did not declare losses. Furthermore, the FSCA discovered that the company could not account for more than 16,000 bitcoin of claimed investors' funds.
Bitcoin Crosses the $50,000 Mark
This week, bitcoin reached yet another milestone by crossing the $50,000 mark.
The bull-run comes at a time when Tesla bought $1.5 billion worth of bitcoin. Additionally, Mastercard announced that it will bring crypto to its network.
Tesla's move could inspire other companies to consider cryptocurrencies. For instance, the CEO of Uber, Dara Khosrowshahi, told CNBC that the company is considering accepting bitcoin payments.
"I think bitcoin is a much more stable asset class today than it was three years ago. It used to be dominated by leveraged retail traders […] on international markets with a lot of leverage. "Starting in March of 2020, you saw institutions start to arrive, and I think in 2021 you are going to see that trend continue," Michael Saylor, CEO of MicroStrategy, told CNBC program Street Signs Asia.
Unlike the 2017 bull-run where bitcoin lost over 80 percent of its value the next year, bitcoin appears to be keeping the momentum this time around.
To learn more about Bitcoin, download the Bitcoin Beginner's Handbook for free.