BitSpread Launches New Financial Solutions Division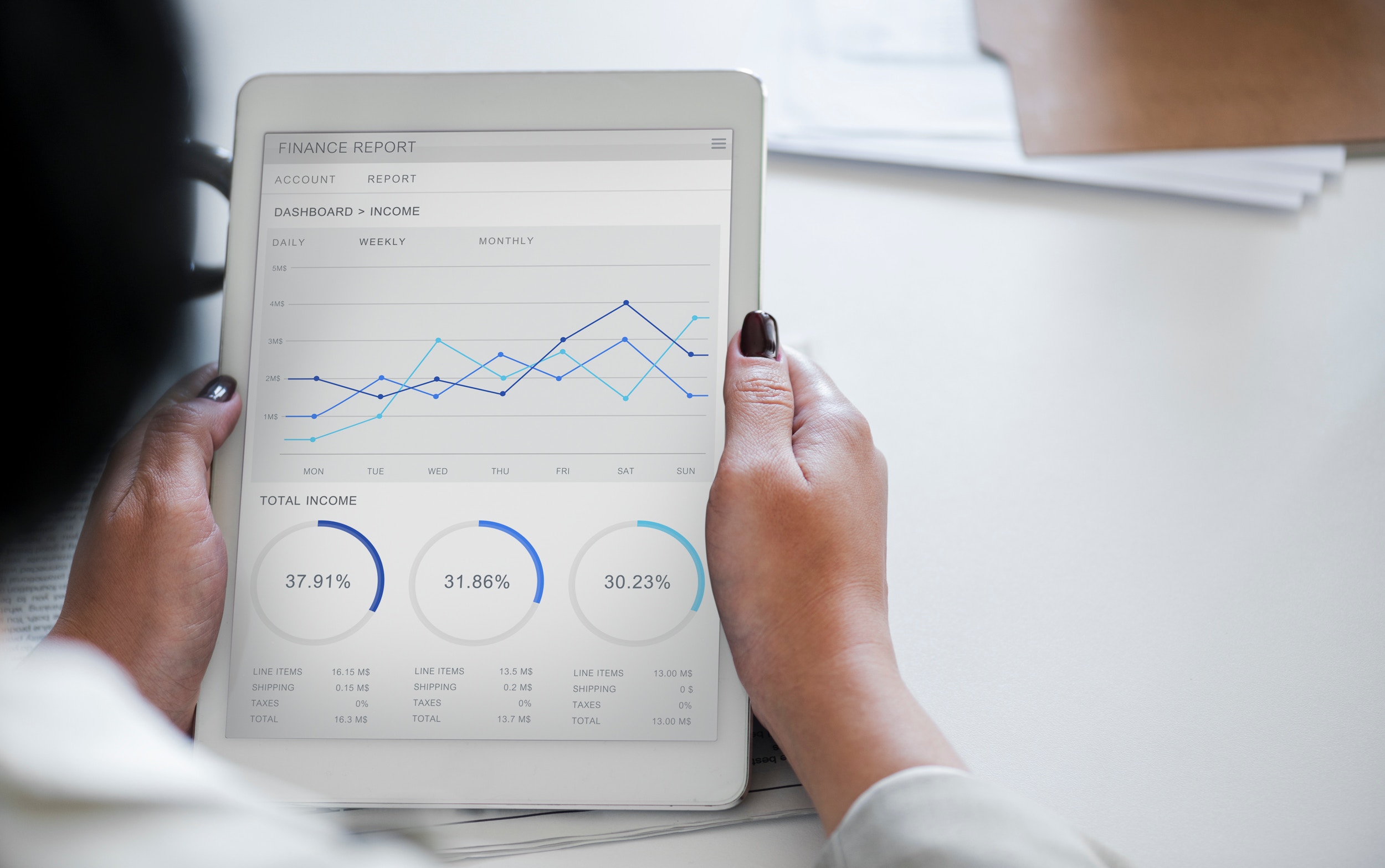 London, 20 November 2018 – BitSpread, the leading blockchain asset research and advisory firm, has announced BitSpread Financial Solutions (BFS), a new division which will specialise in customised investments, hedging and financing solutions on blockchain assets for professional investors.
Lionel Fournier, an extremely experienced former investment banker for BNP Paribas, Credit Suisse, Bank of America/Merrill Lynch and CitiGroup, will be the CEO of BFS and will be based in London.
Lionel's career includes heading several functions around Financial Engineering, Derivatives Research, Product Management, Complex Structuring and Market Risk in the Equity Derivatives and Multi Asset space. He has more than 20 years of investment banking experience including global and Managing Director roles.
Lionel Fournier, CEO of BitSpread Financial Solutions, said; "I am delighted to be joining BitSpread and teaming up with BitSpread's founder Cedric Jeanson, whom I have known for more than 20 years. The blockchain asset space is rapidly becoming more institutionalised and professionalised and is, I believe, the next frontier for finance."
Cedric Jeanson, founder and CEO of BitSpread, said; "With this new offering we are combining our extensive experience in the blockchain asset space with deep financial engineering expertise to provide clients with tailor-made, bespoke solutions. Specifically, many actors in the blockchain asset space have significant crypto assets but wish to hedge that exposure, or to use it to generate income in fiat currencies. We will be able to offer them bespoke solutions not only in terms of hedging and income generation but also in terms of financing and leverage."
Lionel Fournier, CEO of BitSpread Financial Solutions, added; "We will also provide investment solutions for professional clients who are seeking exposure to blockchain assets. We will be able to tailor product exposure for our clients and will work in accordance with our clients' risk appetite and investment objectives."
BitSpread Financial Solutions is an Appointed Representative (AR) of Met Facilities LLP, which is authorised and regulated by the UK Financial Conduct Authority.
Disclaimer: Readers should do their own due diligence before taking any actions related to the company, product or service. BitcoinAfrica.io is not responsible, directly or indirectly, for any loss or damage caused by or in connection with the use of or reliance on any content, product or service mentioned in this press release.
Kaspersky Lab shares Middle East, Turkey and Africa (META) 2018 Financial Insights and Predictions for 2019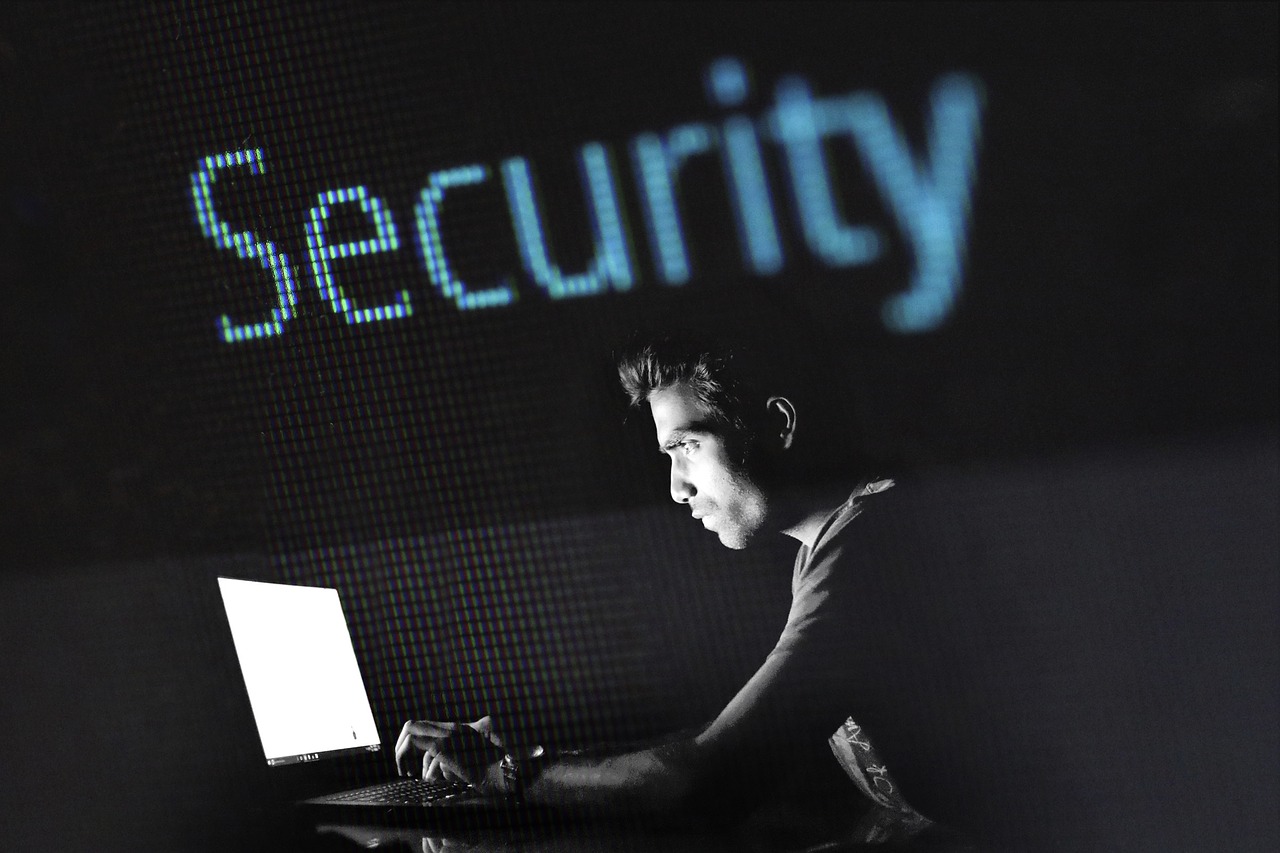 LAGOS, Nigeria, December 14, 2018/APO Group/ — The past year has been extremely eventful in terms of the digital threats faced by financial institutions: cybercrime groups have used new infiltration techniques, and the geography of attacks has become more extensive.
According to the KSN statistics by Kaspersky Lab (www.Kaspersky.com), the Middle East, Turkey and Africa (META) region witnessed 17% increase in banking malware attacks to reach almost half a million attacks in 2018.  Cryptocurrencies have also become an established part of many people's lives, and a more attractive target for cybercriminals across the world, which resulted in a rapid increase in malicious mining of cryptocurrencies.
Kaspersky Lab recorded a 4-fold increase in cryptomining attacks in the META region from 3.5 million in 2017 to 13 million in 2018.
"The META region is becoming more appealing to cybercriminals, with financial and malicious crypotomining attacks taking center stage. We discovered six new ATM malware families in 2018. On the other hand, illegal mining of cryptocurrencies has increased dramatically to overtake the main threat of the last few years: ransomware. We believe the reason behind this is that mining is silent and cause less impact that ransomware, making it less noticeable," said Fabio Assolini, Senior Security Researcher at Kaspersky Lab.
Cybercriminals are not showing any signs of stopping and attacks will continue to evolve. Below are predictions by Kaspersky Lab experts on how these trends could affect our lives in the coming year.
2019 could see the first attacks through the theft and use of biometric data. Biometric systems for user identification and authentication are being gradually implemented by various financial institutions. Several major leaks of biometric data have already occurred. These two facts lay the foundation for the first POC (proof-of-concept) attacks on financial services using leaked biometric data.
The emergence of new, local groups attacking financial institutions in the Indo-Pakistan region, South-East Asia and Central Europe. The activity of cybercriminals in these regions is constantly growing: the immaturity of protective solutions in the financial sector and the rapid spread of various electronic means of payment among the population and companies in these regions are contributing to this. Now, all the prerequisites exist for the emergence of a new center for financial threats in Asia, in addition to the three that exist already in Latin America, the Korean peninsula and the former-USSR.
Attacks on mobile banking for business users. Mobile applications for business are gaining popularity, which is likely to lead to the first attacks on their users. There are enough tools for this, and the possible losses that businesses incur would be much higher than the losses incurred when individuals are attacked.
Excessive expectations about the use of blockchain beyond the cryptocurrency sphere will disappear. In the end, this trend will be driven by people rather than the technology's capability, as organisations and industries come to the conclusion that blockchain has a rather narrow scope of application, and most attempts to use in different ways are not justified. The reliable application of blockchain beyond cryptocurrency has been explored and experimented with for years, but there is little evidence of achievement. 2019 will be the year people stop trying.
Cryptocurrencies as a means of payment will decline further. In 2017 a number of suppliers of goods and services announced that they would accept cryptocurrencies as a form of payment. However, in the face of huge commissions (an acute problem in December 2017), slow transfers, a large price for integration, and, most importantly, a small number of customers, its use as a method of payment declined steadily. In the end, the use of cryptocurrencies by a legitimate business simply does not make much sense.
There will be no return to 2017's sky-high exchange rates. Until January 2018, there were immense highs and lows in the price of Bitcoin. These are not expected to return as the value of cryptocurrencies levels out to reflect their popularity. There is a finite audience for whom cryptocurrencies are of interest, and once that limit is reached, the price will not rise further.
To read the full financial threat predictions click here.
To read the full cryptocurrency predictions click here.
Disclaimer: Readers should do their own due diligence before taking any actions related to the company, product or service. BitcoinAfrica.io is not responsible, directly or indirectly, for any loss or damage caused by or in connection with the use of or reliance on any content, product or service mentioned in this press release.
Ripa – A Secure Cryptocurrency Trading Ally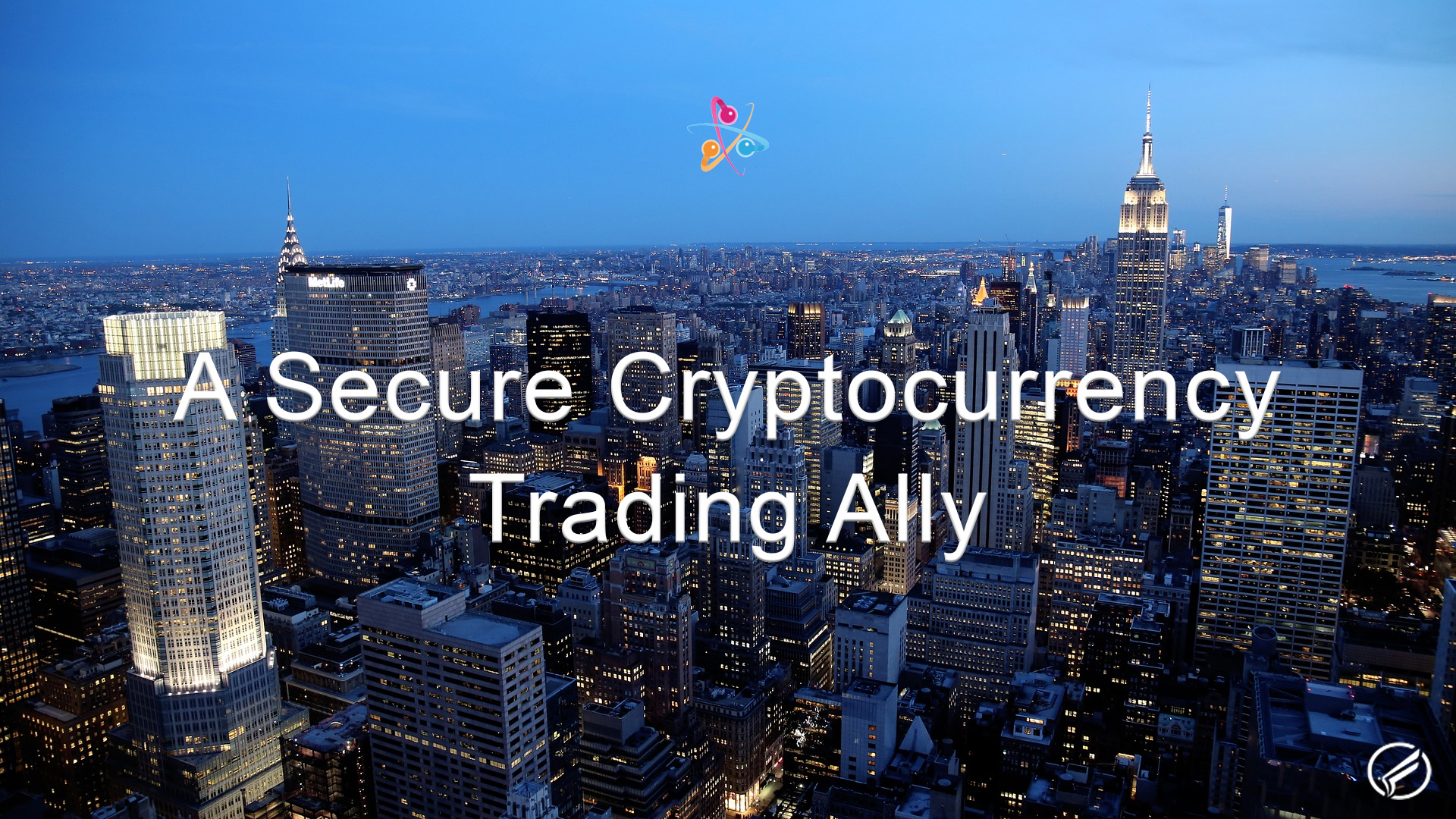 Ripa is a crypto asset marketplace developed on ARK-blockchain technology with an aim to facilitate easy entry into cryptocurrency exchange landscape. It is basically a hybrid-decentralised exchange with a strong focus on lowering the cost involved in opening a new exchange and furnishing crypto-traders with a safe and secure trading ecosystem.
Features of Ripa
Following are some important features of Ripa:
It is a personalised cryptocurrency exchange solution architecture that allows easy connection to KYC/AML, authentication, ETL/reporting, etc.
Transparent and Configurable
Being an open source technology enables Ripa to be more secure, transparent, flexible and highly configurable.
Peatio's KYC system efficiently submits and exchanges KYC data that is necessary to comply with banking supervisory standards and Customer Due Diligence (CDD) requirements.
The platform supports a myriad of languages, thereby enhancing its usability for users across the globe.
Ripa allows users to create multiple accounts, thereby making it easier for them to trade in multiple currencies.
Peatio's Proof of Solvency (PoS) enables users to authenticate solvency of the Peatio-based cryptocurrency exchange without impacting their privacy.
Ripa has a straightforward and user-friendly registration and login interface which ensures easy usability. Moreover, it also offers personalised deposit and withdrawal methods to its users.
The Dedicated Ripa Blockchain
Ripa Exchange will have its dedicated blockchain denoted as Ripa Blockchain, and will operate on the DPOS protocol. It will be serving five primary purposes:
List new cryptocurrencies on Ripa Exchanges

Promote new projects on the platform

Purchase of RipaEx gadget on the RipaEx store

Payment of transactions on authorised reseller platforms with RipaEx POS

Share liquidity between Ripa Exchanges within the same network
Delegated Proof of Stake Technology
Ripa Blockchain has integrated a delegated Proof of Stake Technology (PoS) consensus system. This algorithm was fundamentally designed to eliminate the challenges associated with Proof of Work (PoW) including centralisation of computing power and the high wastage of energy.
Ripa Liquidity Service Provider (RLSP)
By incorporating SmartBridge technology, RipaEX aims to build a mechanism to offer liquidity among all exchanges on the network. The platform enables this by writing the single exchange orderbook in the Ripa Blockchain and by implementing order matching between all exchanges on the network.
Token Distribution
The platform aims to offer 115,000,000 XPX tokens and distribute these tokens in the following manner:
65% – PreSale and RIPA TEC

15% – RIPA founders team

6% – Marketing

5% – Bounties

5% – RCF

4% – Ark.io SCIC
The fund collected from the token distribution will be allocated in the following way:
60% – Project Development

20% – Marketing

20% – Legal Support
Ripa – A User-Friendly Approach to the Crypto Domain
Creating a new exchange while advantageous, can be a complicated and expensive ordeal. Ripa is an hybrid-decentralised exchange that aims to make a foray in the crypto exchange world, easier and affordable for users across the globe. Moreover, by leveraging blockchain technology, Ripa has ensured that investors have a secure, profitable, and efficient cryptocurrency trading experience. 
Remember to connect to us…
Website: www.ripaex.io
Telegram: t.me/ripaex
BitcointalkANN: bitcointalk.org/index.php?topic=3759172
Whitepaper: github.com/RipaEx/whitepaper/raw/master/eng/RipaEx_WP_EN.pdf
Facebook: www.facebook.com/ripaex
Twitter: twitter.com/ripaex
Gitter: gitter.im/RipaEx/RipaEx
GitHub: github.com/RipaEx/
Blog: steemit.com/ripaex
Disclaimer: This is a paid press release. Readers should do their own due diligence before taking any actions related to the company, product or service. BitcoinAfrica.io is not responsible, directly or indirectly, for any loss or damage caused by or in connection with the use of or reliance on any content, product or service mentioned in this press release.
Bitcoin Nonprofit BitGive Launches GiveTrack 1.0

Santiago, Chile — December 5, 2018 — BitGive, the first Bitcoin 501(c)(3) nonprofit, has announced the launch of GiveTrack 1.0, the latest version of the flagship Bitcoin donation platform designed to enhance transparency in the donation process and empower donors to give more through direct, evidence-based reporting. Launched at the Latin American Bitcoin and Blockchain Conference in Santiago, Chile, GiveTrack 1.0 offers numerous technical upgrades from the beta product, including a brand new technology stack and easy onboarding for donors and nonprofits. In tandem with the launch, BitGive is announcing a Global Bitcoin Fundraiser in support of the four new nonprofits available on the GiveTrack platform.
The participating nonprofits include:
Connie Gallippi, Founder and Executive Director of BitGive, said: "One of BitGive's core missions has always been to leverage the potential of Bitcoin and blockchain technology for more than just simple transactions and to build products that can actually make a real difference. With GiveTrack 1.0, we're providing a legitimate use case for the technology — utilizing the unique benefits of Bitcoin and blockchain, such as speed, transparency and security, to revolutionize the donation process. We're hoping that the launch of GiveTrack 1.0 and the initiation of our Global Bitcoin Fundraiser will empower the global Bitcoin community to unite and give back to worthy causes this holiday season."
As part of the campaign's goal to encourage corporate donors to give $5K or 1 bitcoin (#Give1BTC) this holiday season, RSK, the creator of the first Bitcoin smart contract, has announced it will kickstart the campaign with a generous donation in the amount of $5,000. In addition, Bloq, a leading blockchain innovation company, has also announced a $5,000 campaign donation. These donations will be spread evenly across all of the participating nonprofits, and will help jumpstart each on meeting their fundraising goals.
Diego Gutierrez-Zaldivar, RSK/RIF Labs CEO, said: "We believe in BitGive's value proposition to put Bitcoin and blockchain technologies to the service of charitable initiatives. Making the donation process easier, and more importantly transparent, is a great contribution to making the world better; and we are very excited that they have chosen the RSK Smart Contract Network to build this innovative technology."
GiveTrack offers unprecedented transparency in the donation process, giving donors the ability to trace transactions on a public platform in real time. Donors can see exactly how their funds are spent and ensure they reach their final destination. In addition to an entirely new framework, GiveTrack 1.0 offers multi-signature bitcoin wallet security and smart contracts that leverage RSK technology. GiveTrack also provides donors with direct evidence-based reporting for their donations through milestones.
Peg Peters, Executive Director at Run for Water, said: "We are very honored to be working with Connie and the entire team at BitGive. We're delighted to expand to a global and digital network that is excited to use technology and innovation as a force for social impact. We're proud to be a member of this new launch for GiveTrack and are looking forward to being part of this revolution for philanthropy!"
Fereshteh Forough, Founder and CEO of Code to Inspire, added: "We look forward to working with BitGive, as we see Bitcoin and blockchain technologies having a bright future in philanthropy. By utilizing the GiveTrack platform, we're able to target a network of charitable donors in the cryptocurrency space, which will give us greater opportunity to achieve our broader goals."
GiveTrack 1.0 will go live today and is available for donations at https://www.givetrack.org/.
Disclaimer: Readers should do their own due diligence before taking any actions related to the company, product or service. BitcoinAfrica.io is not responsible, directly or indirectly, for any loss or damage caused by or in connection with the use of or reliance on any content, product or service mentioned in this press release.