Mistrust Inhibiting Crypto Adoption in South Africa, Report States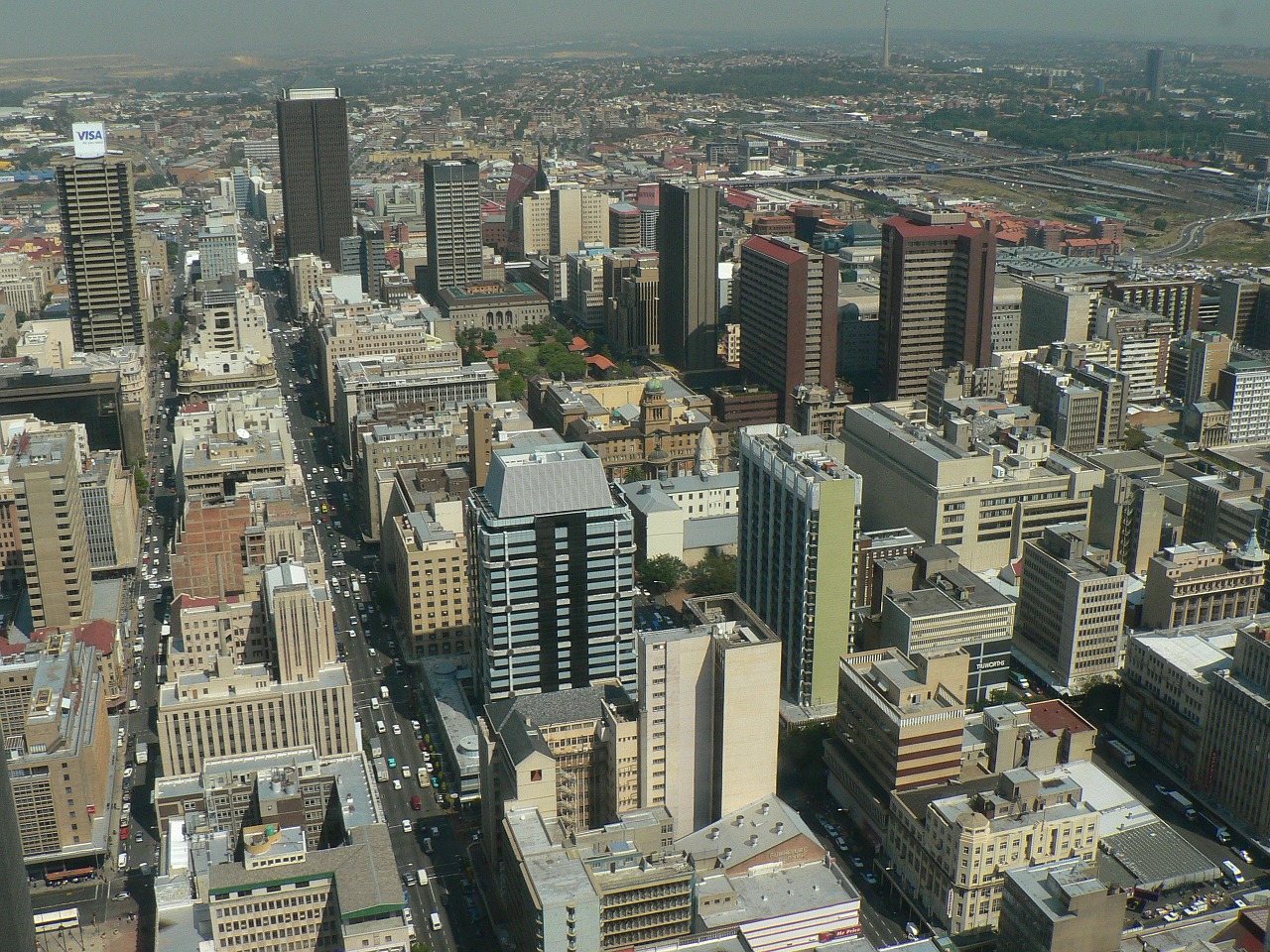 A report from cyber security company Kaspersky indicates that mistrust and lack of understanding are hindering crypto adoption in South Africa.
The Findings
The report titled 'Uncharted Territory: Why Consumers Are Still Wary about Adopting Cryptocurrency' reveals that lack of understanding could be resulting in the mistrust that cryptocurrencies can keep a consumers' money safe.
For example, 35 percent of South Africans are of the opinion that cryptocurrencies are volatile and they can only use them once they have stabilised. In addition, other consumers believe that cryptocurrencies will not be around forever and 17 percent said that cryptocurrencies "are not worth bothering about."
The Kaspersky report, therefore, noted that the lack of understanding of how cryptocurrencies work among most consumers is inhibiting mainstream crypto adoption. Globally, adoption is also declining in spite of celebrities and influencers endorsing cryptocurrencies, the report stated.
Vitaly Mzokov, Head of Commercialisation at Kaspersky, said: "To date, 70 percent of South Africans have never purchased cryptocurrencies, highlighting just how far away we are from it being accepted as a common form of payment or investment. It is clear that mainstream adoption and growth of cryptocurrency is being held back due to the vulnerable nature of the technology."
Mzokov also observed that it is difficult for consumers to use their hard-earned money to use something they do not fully comprehend or trust. This is despite the fact that there is a high interest in using cryptocurrencies in the country.
According to the report, 34 percent of South Africans have some crypto knowledge, 19 percent completely understand how they work, and there is a high demand for cryptocurrency use.
Ensuring Consumer Protection
Mzokov advised cryptocurrency companies to build platforms that guarantee the protection of consumers' investments.
Merkeleon, a partner of Kaspersky, is leading by example in this regard with legitimate marketplace platforms, crypto payment systems, crypto exchanges, and online auction platforms.
The Head of Sales and Business Development at Merkeleon, Alexey Sidorowich, said the cryptocurrency industry must be built upon trust.
"It is […] imperative that cryptocurrency businesses do all they can to protect their networks and ensure their customers' finances are safe and secure," he asserted.
The Kaspersky report comes at a time when findings show that emerging markets are more likely to adopt cryptocurrencies than developed markets.
Bitcoin SV Payment Use Case: A Look at Money Button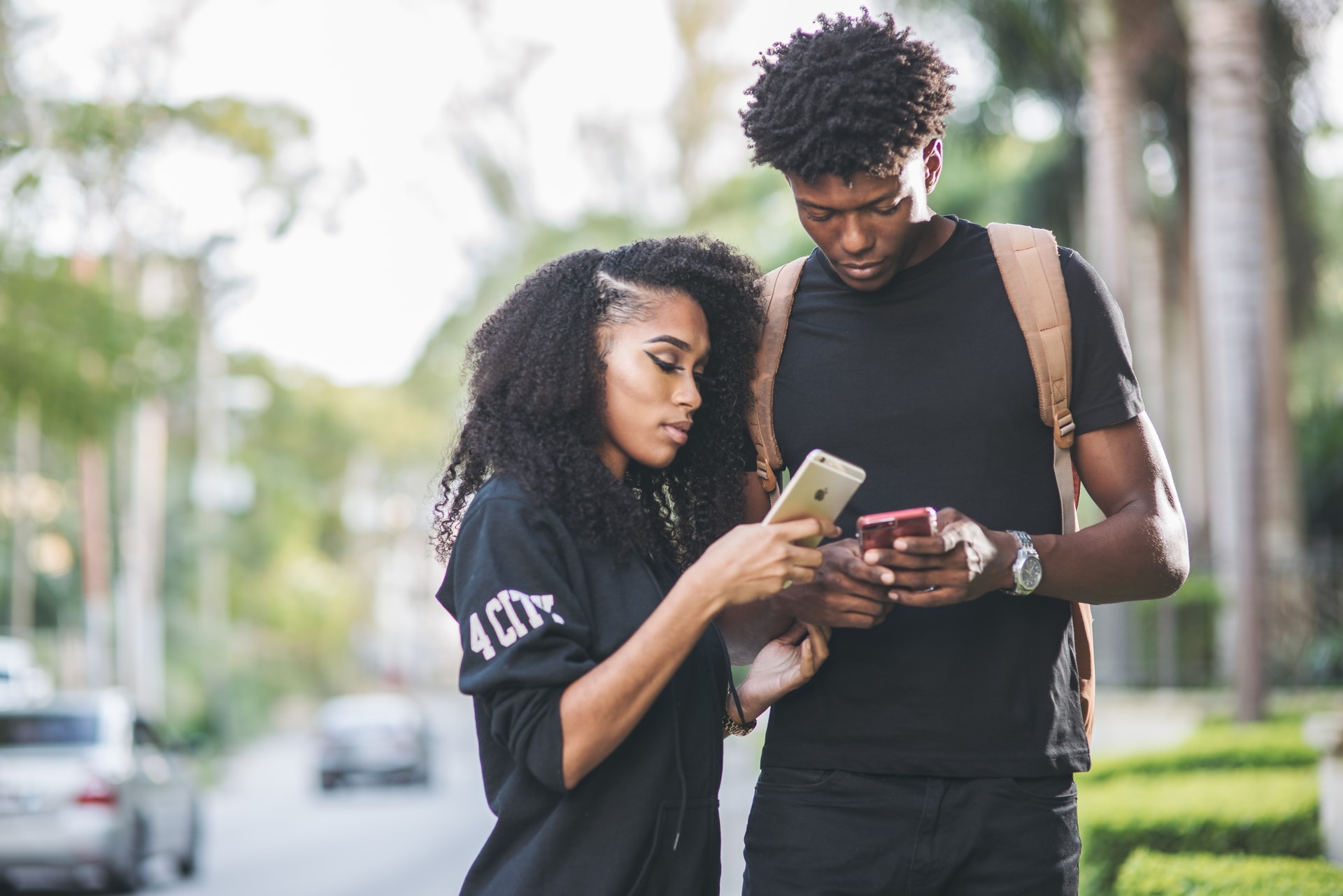 Money Button is a Bitcoin SV payment use case designed to emulate the Facebook like button. The product is enabling users to send money over the internet with a single swipe.
Bitcoin SV Payment Use Case, Money Button
Money Button is an API for the Bitcoin SV (BSV) blockchain that businesses can add to their apps and websites. It is also a non-custodial BSV wallet. BSV is a cryptocurrency created from a Bitcoin Cash fork in November 2018.
According to Money Button CEO Ryan X. Charles, the payment system aims to solve two challenges: high transaction fees and less-than-satisfactory user experiences. These are problems that people face when sending money over the internet.
"Money Button is a simple payment system," he states in a case study. "The idea is to make it so that sending money over the internet is the easiest possible thing that you can do, both as an end-user, as well as for the business that uses Money Button."
Money Button payments cost less than one cent and are near-instant. The API allows businesses to onboard a blockchain-based payment system. Additionally, consumers can send payments easily through swiping.
Besides facilitating BSV payments, Money Button features built-in currency conversion, smart contracts, and authentication. It also supports multiple outputs and the writing of files or invoices to the blockchain.
Another feature is the invisible Money Button, where apps swipe the button for you, but with your permission. The purpose of this feature is to increase convenience for users.
How It Works
To get started, users have to create an account, open a BSV wallet, and acquire a paymail address. A Paymail is an email address that allows users to send and receive money.
With an account on Money Button, you can fund your wallet from an external wallet and conduct peer-to-peer transactions with other users.
Also, you can make payments to Money Button-enabled businesses. If you have a business, you can click "Make a Money Button" to add the API to your website. You will get HTML code to copy and paste. Additionally, you can use the more sophisticated Javascript and React codes. The Javascript version has all the features and will allow you to update Money Button dynamically. The React version has all the features as well.
Once the Money Button API is up and running on your website, customers can pay for products or services by swiping the button. Payments are deducted directly from the user's Money Button wallet. When customers swipe, they are signing the BSV transaction with their keys.
The Money Button wallet serves as a sign-in credential on apps and websites using this API. "What we are doing is creating a method that can eliminate every possible barrier to onboarding users to this technology. That means reducing the number of steps required to sign up to Money Button, acquire BSV and then use it in an application, as close to zero as possible – that has always been a key focus for our business," Charles explains.
Paymail
Paymail is an identity protocol that eliminates alphanumerical wallet addresses. The product is a collaborative effort of Handcash, Money Button, Centbee, Electrum SV, and nChain. Paymail uses readable names that look like email addresses to improve user experience. As a result, users do not have to use long unreadable addresses to send BSV.
When using Paymail, users do not see the Bitcoin SV address. They will only see the Paymail address. However, the software will use the BSV address to send the transaction. This address is invisible to the user unless they choose to view the transaction's technical details.
Money Button users can create a Paymail by going to their profile and clicking "create New Paymail."
Why Bitcoin SV?
Money Button emerged from a different project called Yours. Yours was a social network that enabled users to tip, vote, buy content, and comment via a "money button." Yours was launched in 2017, and a year later, the network switched from BCH to BSV.
Yours was created with the idea of a "money button." Therefore, the owners borrowed this idea and created Money Button.
Money Button uses BSV for the following reasons:
The Bitcoin SV blockchain has large block sizes. As a result, blocks can process more transactions which results in faster and cheaper transactions
BSV targets businesses, which means that the developers are working to make it more suitable for these users
BSV is appropriate for payments
Future Plans
To date, Money Button has facilitated more than $10 million in payments. Going forward, Money Button plans to add more features to make the product "more useful to businesses," while remaining the same for end-users.
4 Reasons Why Black Lives Matter Should Start Accepting Bitcoin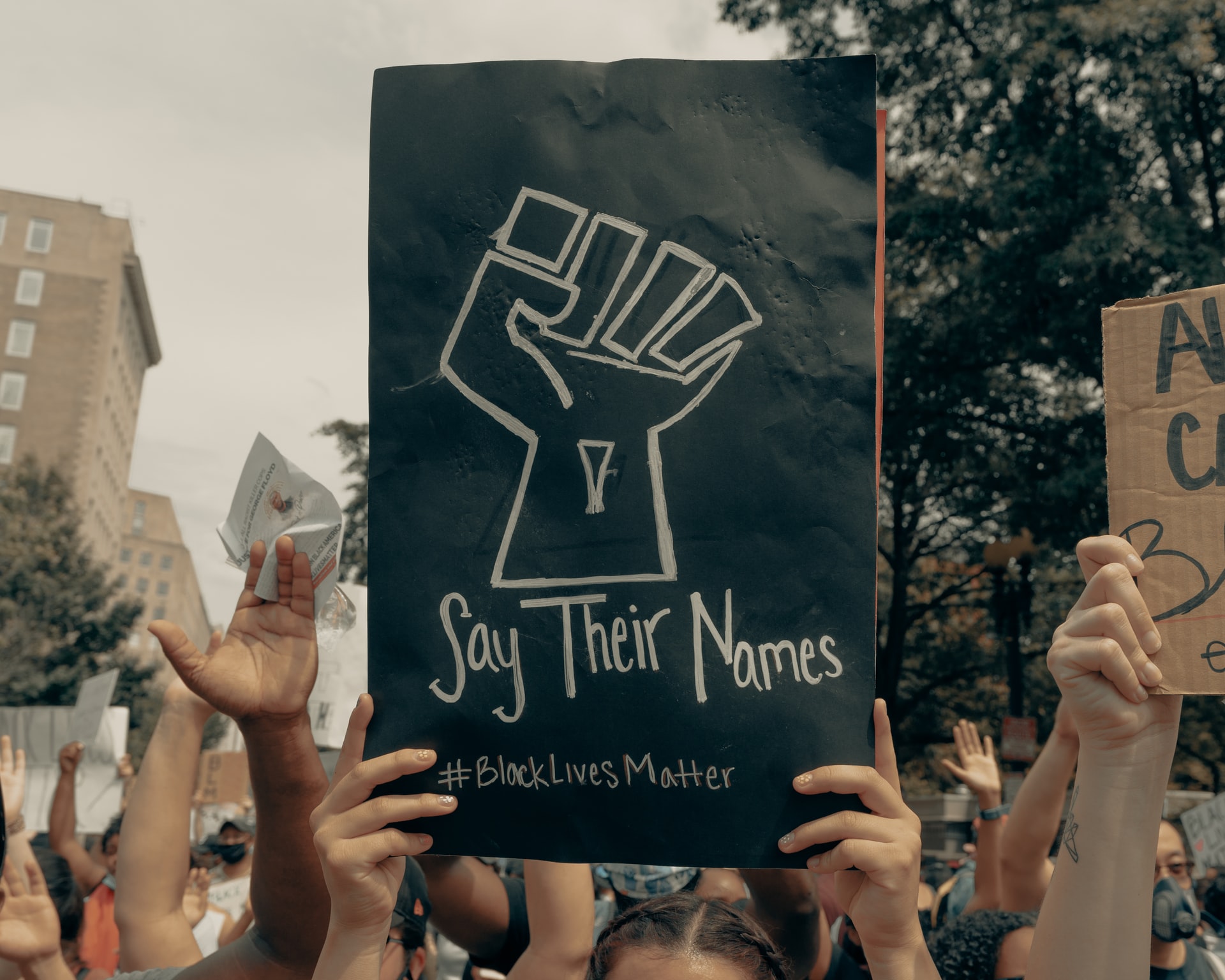 Systemic anti-black racism is prevalent across the globe. A series of events in the US have catalysed countrywide protests, bringing more eyes to one of the biggest movements against racism, the Black Lives Matter (BLM) movement.
In this piece, we explore the reasons Black Lives Matter would benefit from adopting bitcoin as a method of accepting donations.
Bitcoin Is A Peaceful Protest
Attempting to resist a system that oppresses you, while leveraging the tools employed by the same system, can be counterproductive and undermine. For movements like Black Lives Matter, it is imperative to utilise systems outside of traditional resources that are not tainted with the prejudice that disenfranchises BIPOC.
In the United States, the black community has long complained of unsatisfactory access to traditional financial services. While there is no shortage of research papers and statistics on race issues, given the current climate, it is important for us to contextualise and understand how traditional financial systems underserve black people in the US.
A study by McKinsey & Co published shows a direct link between weaker financial power and a lack of access to financial services like banking. For instance, predominantly white counties have an average of 41 financial service providers, while black ones have 27 of these financial firms. Further, banking in these black counties is mostly more expensive as compared to white-counties.
Moreover, despite being underserved, black people are overcharged by banks in the very few situations where services are available. 
There are several other examples mentioned in the report that paints a vivid picture of the extent to which black people are unbanked. Other examples cited in the report include requiring higher account balances and difficulty in accessing loans.
This is where bitcoin can come in.
Bitcoin knows no race and does not discriminate. Everyone anywhere can get a bitcoin wallet and purchase bitcoin online. 
By leveraging bitcoin, progressive movements like Black Lives Matter can send a powerful message, addressing the underlying racism prevalent in traditional financial services. With enough steam, it may eventually aid to break down the archaic financial systems that continue to aid in the oppression of minority groups all over the world.
If there is any single reason for Black Lives Mater to accept bitcoin donations, it is because using bitcoin is another form of protest.
Bitcoin Is Censorship-Resistant
Black Lives Matter may find favour in the eyes of regulators and payment processes like Paypal. At this point, it will be almost suicidal for anyone to consider cutting payment channels to the movement. However, if historical precedence is anything to learn from, it is all fun and games till it is not.
WikiLeaks, the famous, was banned by PayPal in 2010 for violating its policies and terms of service.
Before then, over $1 million of donations towards WikiLeaks had come through PayPal. Black Lives Matter may be different from WikiLeaks. However, any loophole that provides an avenue for censorship must be sealed moving forward to secure the future financial backing of the movement. 
3 ways #BlackLivesMattters can move forward. Point 1 #Bitcoin pic.twitter.com/WiCjwc3VM2

— The Character (@iamTheCharacter) June 7, 2020
Accepting bitcoin as donations would provide a viable alternative, especially given its censorship-resistant nature.
Private Donations 
Sometimes people prefer to give privately without revealing their identity.
Between bitcoin and traditional online payment methods, bitcoin allows for more private transactions. To factor in the privacy-conscious crowd who could be interested in donating to the movement, Black Lives Matter is likely to benefit from accepting bitcoin.
Even though the anonymous nature of bitcoin has been at the centre of debates, Bitcoin's pseudonymity makes it undisputedly a more privacy-conscious financial tool than PayPal or bank payments. 
Access to a Wider Audience
PayPal may seem like the ultimate financial tool for many, but that is not the case in many places. In some parts of the world, people are unable to use PayPal due to the unavailability of service in their region.
Bitcoin is a universal payment method that is accessible by anyone, anywhere in the world. In every corner where there is connectivity, people can use bitcoin as money. BLM will open up donations to people from all parts of the world.
While there still are people in the Bitcoin community who hold ideologies that belong to past centuries, there are also a lot of people in Bitcoin who support BLM and other movements around the world that fight against oppression. By allowing people to send donations via bitcoin, BLM opens up to bitcoiners around the world who support Black Lives Matter.
In a world where tools that aid human sovereignty have evolved to the point where there is revolutionary money, free from traditional systems, movements like BLM can harness innovations like Bitcoin to further their cause.
Zimbabwe's New Foreign Currency Regulations Could Affect Bitcoin Trading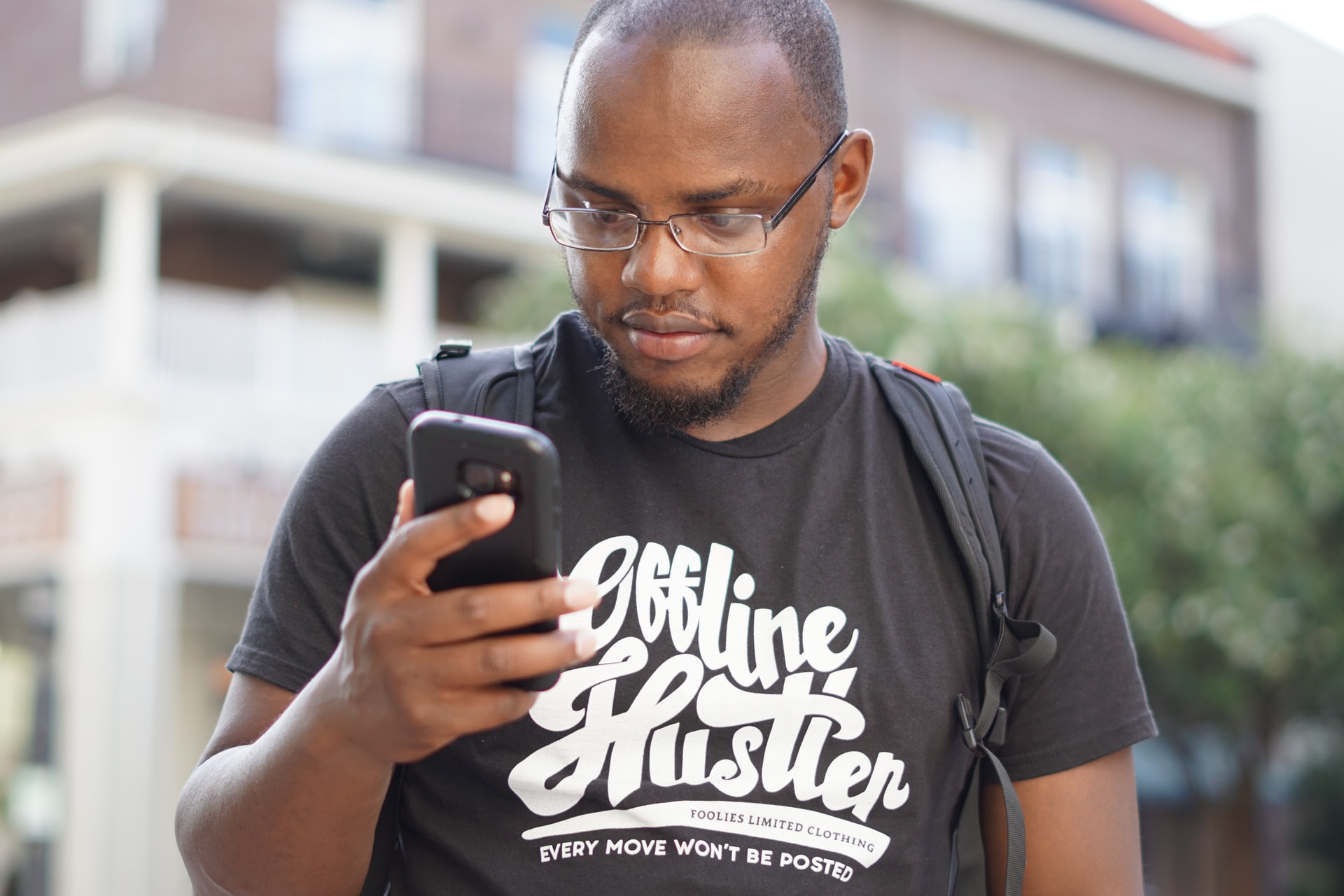 Zimbabwe's newly introduced foreign currency regulations threaten peer-to-peer bitcoin trading via messaging apps.
New Foreign Currency Regulations
The Zimbabwean economy – which has been hit by hyperinflation – endures an ongoing shortage of foreign currencies. Authorities blame illegal foreign currency dealers for exacerbating the situation thus hastening the fall of the local currency. Several regulations have been introduced in the past few months to arrest the situation.
A recent directive by a unit within Zimbabwe's central bank to outlaw advertisements relating to foreign currency trading has sparked off a panic within Bitcoin trading communities.
The latest decision comes in the wake of a sharp depreciation of the Zimbabwean dollar against the US dollar. Economists blame the country's biting foreign currency shortages for the local currency's free fall.
The central bank has pegged the exchange rate at 1 USD for every 25 Zimbabwean dollars towards the end of March. However, the black market rate is now 1:80 or higher.
Financial Intelligence Unit Onslaught
On June 15, the Financial Intelligence Unit (FIU) of the Reserve Bank of Zimbabwe circulated a document that is threatening to freeze bank and mobile money accounts of those caught putting up any advertisements relating to foreign currency trading in social media chat groups.
The FIU alleges it is aware that some WhatsApp groups have mushroomed for the specific purpose of promoting and facilitating 'illegal' foreign currency dealings.
Parts of the statement reads:
"The FIU, in collaboration with the police, banks, mobile money/mobile money service providers and relevant regulatory agencies, has embarked on an exercise to identify and take action against individuals who create, advertise on or participate (actively or passively) in WhatsApp groups or other platforms for illegal foreign currency trading."
The statement goes on to list the steps authorities will take against those caught on the wrong side of these regulations.
Panic in Crypto-Related Chat Groups
Some within the cryptocurrency trading communities have suggested that this directive encompasses bitcoin trading as well. Bitcoin trades, just like with the so-called foreign currency black-market trades, are often initiated in social media chat groups.
Moreover, bitcoin-to-fiat trading is typically conducted in foreign currencies like US dollars. Although, there are trades where local mobile money is the preferred method of payment.
Consequently, some traders are now taking precautions by replacing their local WhatsApp phone numbers with foreign ones. The use of foreign phone numbers helps to masks the real identity of traders and their bank accounts from being targeted.
Yet others are adamant that bitcoin—which the central bank has not recognised as currency—is, in fact, a digital asset. As such, it is exempt from the FIU directive. However, the broad terms used in the FIU statement suggest authorities are trying to go after all platforms where foreign currency is exchanged.
Still, others are not overly worried insisting that FIU lacks the capacity to achieve this kind of surveillance and policing. In any case, they say Whatsapp messages are protected with end-to-end encryption. 
BitcoinAfrica.io reached out to FIU to get clarification on the some of the issues raised by bitcoin traders. However, we did not receive a response at the time of publishing.
No Crypto-Specific Regulation
Zimbabwe, just like many of its counterparts on the African continent, does not have regulations that specifically govern cryptocurrency trading. The country's central bank has in the past issued press statements advising the public against dealing in cryptocurrencies.
At the same time, it banned financial institutions from facilitating the movement of funds between fiat to crypto and vice versa. These decisions culminated in the shutdown of Golix, a cryptocurrency exchange in 2018.
However, since then there has been an apparent rapprochement by the central bank concerning its blockchain technology. For instance, in its last monetary policy statement, monetary authorities again touted the potential of blockchain technology. They even encouraged financial institutions to adopt this.