How LCG Energy Solves the Problems for Small Consumers And Businesses in the Energy Sector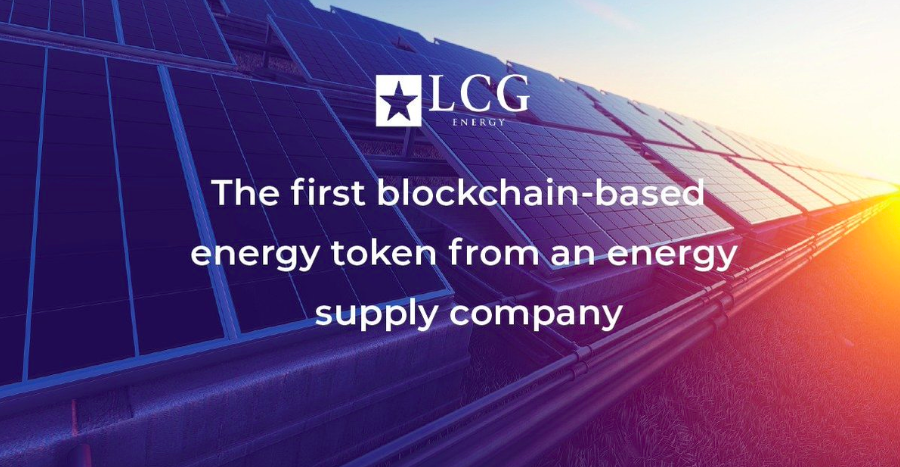 Market electricity prices grow every year in most countries: For instance, in 2018, prices in Europe increased by 20–40%. Constant increases, together with a lack of transparency, are a serious cause for concern for households and small businesses. Luckily, innovations in distributed ledger technology can provide a solution.
The price of energy depends on many factors: fossil fuel prices, the geopolitical situation, the season (for example, demand is lower in the summer, when there is no need for heating), specific production costs (less hydroelectric energy is produced in the summer), etc. Consumers are not always exposed to the full scale of price fluctuations since many governments provide subsidies. At the same time, they fall victim to price increases not directly tied to the market situation. For example, any new government initiative that creates additional costs for power plants will result in a price increase, as well as investments into capital, the construction of new installations, and so on.
Information Asymmetry: the Real Enemy
Electricity prices for consumers may fluctuate, but the key issue is that they should remain completely non-transparent. It is usually quite difficult to understand where the amount on your utility bill comes from due to the complicated pricing schemes used, and even if consumers manage to figure out how much energy they're using, there's still no way to know how much it actually costs to produce electricity: which part of the bill is the real cost, and which part was transferred onto consumers by the energy company to cover a new environmental tax?
This is a classic case of information asymmetry: The electricity company knows exactly how much it spends on producing and distributing energy, while the customer is kept in the dark. The consequences are dire: Users consume much more electricity than they really need and remain uninformed about other options present on the market. Financial losses are even more serious for businesses, which usually consume significantly more energy than households.
One solution to the asymmetry problem is smart grids, which are new-generation grids equipped with sensors at every stage, from the power plant to homes and offices. The smart meters show precisely how much energy has been and is being consumed in real-time. Users can see how much they save by turning off appliances kept on standby, switching to LED, or running energy-intensive tasks at night.
LCG Energy is a well-known energy reseller, electricity supplier and energy contractor. The smart meters which the company has been installing over the course of the last years have already helped thousands of businesses and individuals reduce their electricity costs by 20% or more, simply by analyzing and optimizing usage. However, LCG is planning to do much more.
A Vision of the (Near) Future
The new LCG Energy initiative aims to unite users, energy sellers, and sustainable new projects into a single ecosystem powered by the LCG Energy token.
All users who already buy electricity from LCG will be able to pay for it using tokens. For those who are not clients of LCG, there will be numerous other ways to benefit from holding tokens – most significantly, by supporting promising energy startups. LCG will select projects in the segment of renewable energy that can offer an ROI of 20% and up. Apart from receiving funding from LCG itself, these projects will be able to raise funding among the platform's users.
Thanks to blockchain technology, it will also become possible to track the cost of production of each unit of energy. For the first time, consumers will know the true price of electricity and will thus be able to make better choices. Many will surely choose to switch to green energy once they see that power plants tend to load their costs onto users. 
Electricity bills do not have to be a source of constant anxiety. In the next few years, we will see the development of completely new ways of buying energy that is more transparent and affordable. Companies like LCG – with a large customer base, industrial know-how, and expertise in the field – will be at the forefront of this transformation.
Learn more about the LCG Company and their upcoming blockchain project on https://lcg-group.de/
Disclaimer: This is a paid press release. Readers should do their own due diligence before taking any actions related to the company, product or service. BitcoinAfrica.io is not responsible, directly or indirectly, for any loss or damage caused by or in connection with the use of or reliance on any content, product or service mentioned in this press release.
The Best Cryptocurrency Investment of 2019 – Expect 1000% Returns by the End of 2020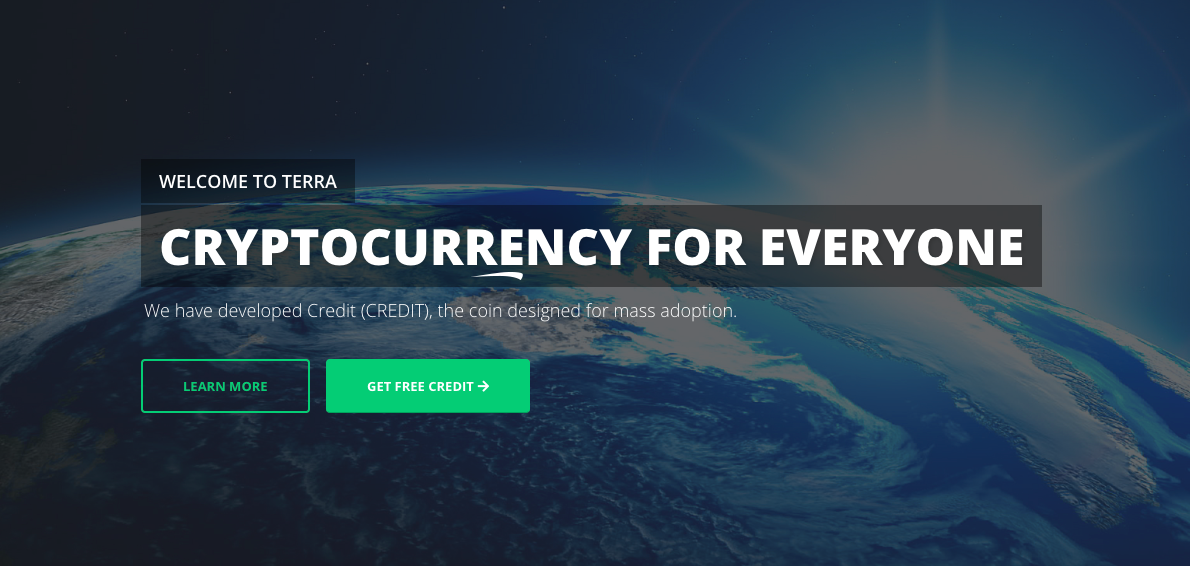 Rational or irrational, either way, CREDIT project by Terra Foundation is for sure taking the world by storm this upcoming year. My job is to manage hundreds of projects and to scout promising projects to be listed at Catex Exchange, one of the largest Cryptocurrency exchanges in the world according to CoinMarketCap. Since the beginning, we have developed the grading criteria that we use to measure the profitability of new projects. I will explain these grading criteria to you in four different areas and how it tells me that CREDIT will easily be the most profitable Cryptocurrency that you hold for the next year.
Grading Criteria #1 — Team Strength and Work Ethic
This is the very first characteristic of a potential successful project that I look for. It is easy for me to grade this criterion because CREDIT has been listed on Catex Exchange for almost a year now and they have been one of the projects that have stood out among the others. Dan Ronchese is the CEO of the company and he has done an outstanding job so far.
CREDIT did not have any IEO or ICO, however, they did manage to acquire thousands of holders around the world. Without raising funds, their team was able to develop a fully functioning ecosystem of MVPs that focuses on the emerging markets of Africa. In the short time since CREDIT project being launched, about 1 year ago, they have accomplished 100x more than other projects would have that raised millions of dollars in public/private funding.
All of the team members seem to be working in stride and for the reason, I will give this criterion A+.
Grading Criteria #2 — Current Products Developed by the Team
Speaking of MVPs, Minimum Viable Product, CREDIT team has created many, and I mean many, working products which all use CREDIT Cryptocurrency as the main focus.
Terra-mart: This product is an online store that users will buy and sell items using CREDIT
Tellus-pay: A mobile payment app where users in Africa can deposit and withdraw fiat money in exchange for CREDIT
Terra-hub: Social media application where users complete task for rewards
TerraceX: Cryptocurrency exchange with 0.01% trading fees and 100% referral commission on trades. The exchange is heavily focused on the use of CREDIT
MiniPOS: 100% staking feature for CREDIT holders
Desktop Wallets: Windows, Mac, Linux, and Raspberry Pi supported
Note: Remember they developed all of the features without even using a single penny of raised funds. Also, it took less than a year. I am giving CREDIT team A+ for this grading criteria.
My portfolio percentage has already risen up to over 2,000% returns for investing in CREDIT
Grading Criteria #3 — How Good is the Idea?
Most Cryptocurrency projects consist of a whitepaper that have a plethora of promises and no actual working product yet. We already know with CREDIT that there is both many working products and that they keep promises according to their roadmap. This grading criterion is the most important method of judging whether a project will be successful or not. I will tell you exactly why CREDIT project has one of the best concepts;
CREDIT in a sense is the Bitcoin of Africa. It is meant for mass adoption in every industry. Their current products will become more popular as time goes on because there is simply NO COMPETITION

Connecting people in Africa with their phones and Cryptocurrency is something unique for the emerging markets. Both Tellus-Pay and TerraceX accept cash fiat deposits

CREDIT works on a faster blockchain than Bitcoin and is instantly transferred between accounts with minimal or zero fees

Staking rewards and passive income are the new trends in the Cryptocurrency industry because of the bear market

Major Exchanges are chomping at the bits to list premium staking projects such as CREDIT for free

Africa is the number one growing continent for blockchain technology
For the reasons above, CREDIT earns another A+.
Grading Criteria #4 — Price Point to Buy in
If you are just looking to maximize profits, you are probably more interested in the current price of CREDIT and what expected returns could look like if you were to buy in today. There are many factors to consider whether the current price is okay to buy in;
Current price of CREDIT: 0.000011 USD or 6 GWEI
Current circulating supply: 31 Billion
Total supply: 74.8 Billion
Price history of CREDIT: 1 GWEI-17 GWEI (1 GWEI was the all-time low because no price was established in ICO/IEO, 17 GWEI was all-time high after listing on Bitforex Exchange)
Other Cryptocurrency who have similar coin supplies: TRON (100 Billion supply at current price of 0.017 USD), Stellar (50 Billion supply at current price of 0.064 USD), Crypto.com Coin (100 Billion supply at current price of 0.033 USD), Holo (177 Billion supply at the current price of 0.00089 USD), Siacoin (41.8 Billion supply at the current price of 0.001 USD)
Risk/Reward ratio of the current price of CREDIT: After taking in all factors above, the rewards are much greater than the risk at buying in at the current price levels of 6 GWEI. The major trading market for CREDIT is Ethereum. The minimal price level to trade here is 1 GWEI. Therefore, I am concluding the worst-case scenario price for CREDIT is 1 GWEI. The upside potential of CREDIT is much greater than then downside since the current price is almost near the bottom level already. As an investor, this is quite an opportunity and I will give them A+ for this grading criteria.
Important Update
Credit card payments for Nigeria are live as well as automatic bank transfer. Withdrawals are processed as well using Paystack. So, it's all automated and instant on TerraceX!
Important Links
Buy CREDIT at Catex Exchange and Bitforex Exchange
Sign up at TerraceX exchange and start staking 100% annually with MiniPOS Feature
Learn to stake CREDIT with the best staking reward system here
Disclaimer: This is a paid press release. Readers should do their own due diligence before taking any actions related to the company, product or service. BitcoinAfrica.io is not responsible, directly or indirectly, for any loss or damage caused by or in connection with the use of or reliance on any content, product or service mentioned in this press release.
African based Cryptocurrency Credit is Thriving in Emerging Markets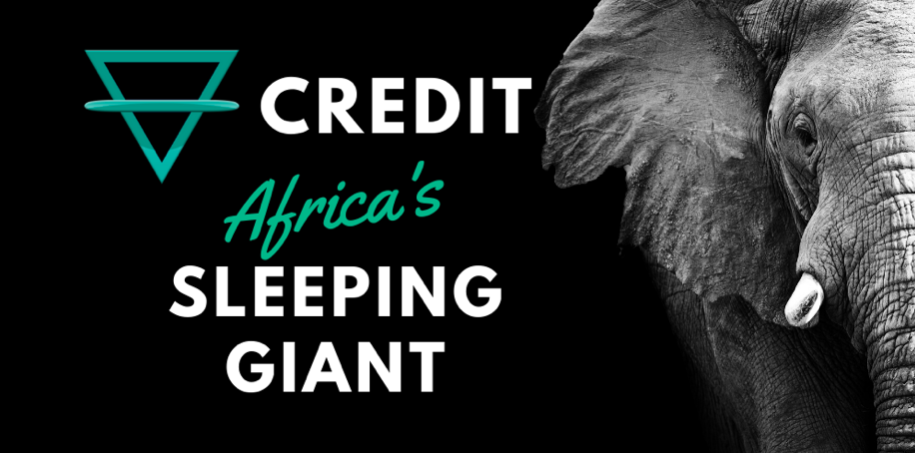 African based blockchain project Terra recently celebrated the first anniversary of Credit (CREDIT) block production. Credit is a decentralized proof of stake cryptocurrency that is simple to mine and highly rewarding with passive income, two factors that we believe are contributing to their ongoing success in emerging markets.
November 18, 2019, Johannesburg SA–  Johannesburg-based blockchain project and trading platform TERRA has announced a huge slew of products to focus on the development of digital payments processing in developing nations such as Nigeria. In addition to the project's main focus, Credit (CREDIT) decentralized cryptocurrency, the company has developed 8 supporting products that each offer something groundbreaking to various emerging markets.
These exciting new developments include:
MiniPOS –

MiniPOS

is a web-based CREDIT staking wallet, that improves the accessibility of earning through block production. It replaces the need for a CPU based device, allowing smartphone users access to 100% profit per year. This is the most exciting feature for CREDIT investors because of the ability to make passive income each hour and that the user interface is beginner-friendly.
Terra.Credit –

Terra.Credit is a blockchain Explorer

the CREDIT Block explorer, the decentralized public ledger that offers complete transparency of the CREDIT Blockchain.
Terra Hub –

Terra-hub

is a social network with monetized actions to offer its users CREDIT as a reward. Credit project has over 250,000 users because of this social media campaign.
The Tellus Ecosystem –

Tellus-pay

and

Tellus-merchant

comprise an ecosystem that enables non-banked users to have access to a digital wallet and payment platform that features: Fiat and Crypto support as well as MiniPOS access to stake Credit. Merchants are able to integrate Tellus into their physical or digital stores and accept instant payments for zero fees or commission. Naira and Rand fiat deposits are supported currently within the ecosystem.
Terra Mart –

Terra-mart is a zero fee shopping marketplace

, operated by Terra and Tellus-Pay. It allows its vendors to easily place their goods and services for sale online. Vendors receive their own unique digital store that is enhanced with its own URL. CREDIT is the default and only currency which ensures that buyers and sellers pay zero fee's to do business online.
Terra Wallet – A web and App-based wallet for CREDIT, currently under development, though all major functions are already live and simple in their usage. Designed to provide Android-based access so that users can transact with and store CREDIT with a smartphone.
TerraceX –

Terra-cex is a South African cryptocurrency exchange platform

, A traditional cryptocurrency exchange with spot and Stop/Loss trading, featuring all major coins and pairs that pays 100% of fee's to users through referral. It also offers CREDIT holders a wider range of exchange options.
Terra Dax –

Terra-dax is a native trading app

that allows users to connect all their top exchanges and trade via API in one dashboard.
The Credit Blockchain
At its core, CREDIT is a hybrid PoW/PoS blockchain. Now, officially into its second year of block production via POS only, thousands of Credit miners are earning from supporting the CREDIT Blockchain and earning new coins for doing so. Since its launch, Terra has ensured that CREDIT users have the widest range of wallets available. With support for Windows, Mac, Linux, Android and even Raspbian from inception. CREDIT miners do not compete with each other and in fact, all of them support the blockchain as solo miners. stake rewards with a potential gain of 100% annual profit, and receive mining rewards.
CREDIT is a payment processing platform that already facilitates online and physical payments across every conceivable device.
CREDIT
The unbanked segment of a financial world consists of at least 2 billion adults, who predominantly use smartphones, but lack the necessary means to use a bank account. Due to this, a potential Trillion or more in US Dollars is currently outside the global financial system.
Credit is a highly progressive blockchain which can support CREDIT mining with almost any digital device, offering a real-world solution to those struggling to store and increase wealth outside of the banking system.
Dan Ronchese, Founder of The Terra Foundation and creator of the Credit (CREDIT) Cryptocurrency, stated:
"The only way a cryptocurrency can become a global payment system is if everyone who makes payments has access to it"
The CREDIT system is designed in a simple way for anyone who has a basic computer or smartphone. In this way, the MiniPoS system is designed as a web-based cryptocurrency passive profit generator, that stakes Credit and awards income hourly. TerraceX currently offers fiat to crypto services in 5 African countries and will add Colombia to that list in a few week's time.
Price Movement
Recent CREDIT price movements have been largely positive, with trading volumes also on the increase. The current price of CREDIT is around $0,000012 USD, which is roughly 40% up from this time last month. CREDIT can be purchased on Bitforex, Catex, and Hubi and TerraceX (https://terra-cex.com). The price of CREDIT can be tracked on CoinMarketCap.
Learn more about Terra – https://terra-credit.com 
Read the Terra Whitepaper – Credithttps://terra-credit.com/whitepaper.pdf
Trade or Stake CREDIT on the Terra exchange platform –  https://terra-cex.com
Get a CREDIT web wallet here – http://terra-wallet.com
Check out the Terra-mart online marketplace – https://terra-mart.com
Download the native Terra trading app here – https://terra-dax.com
A mobile-based payment app – https://tellus-pay.com 
Tellus merchant ecosystem – https://Tellus-merchant.com
Join Terra on Telegram – https://t.me/terracredit
Media Contact Details
Contact Name: Esme
Contact Email: info@terra-credit.com
Disclaimer: This is a paid press release. Readers should do their own due diligence before taking any actions related to the company, product or service. BitcoinAfrica.io is not responsible, directly or indirectly, for any loss or damage caused by or in connection with the use of or reliance on any content, product or service mentioned in this press release.
US Lottery Winner Invests USD 250 000 in Bitcoin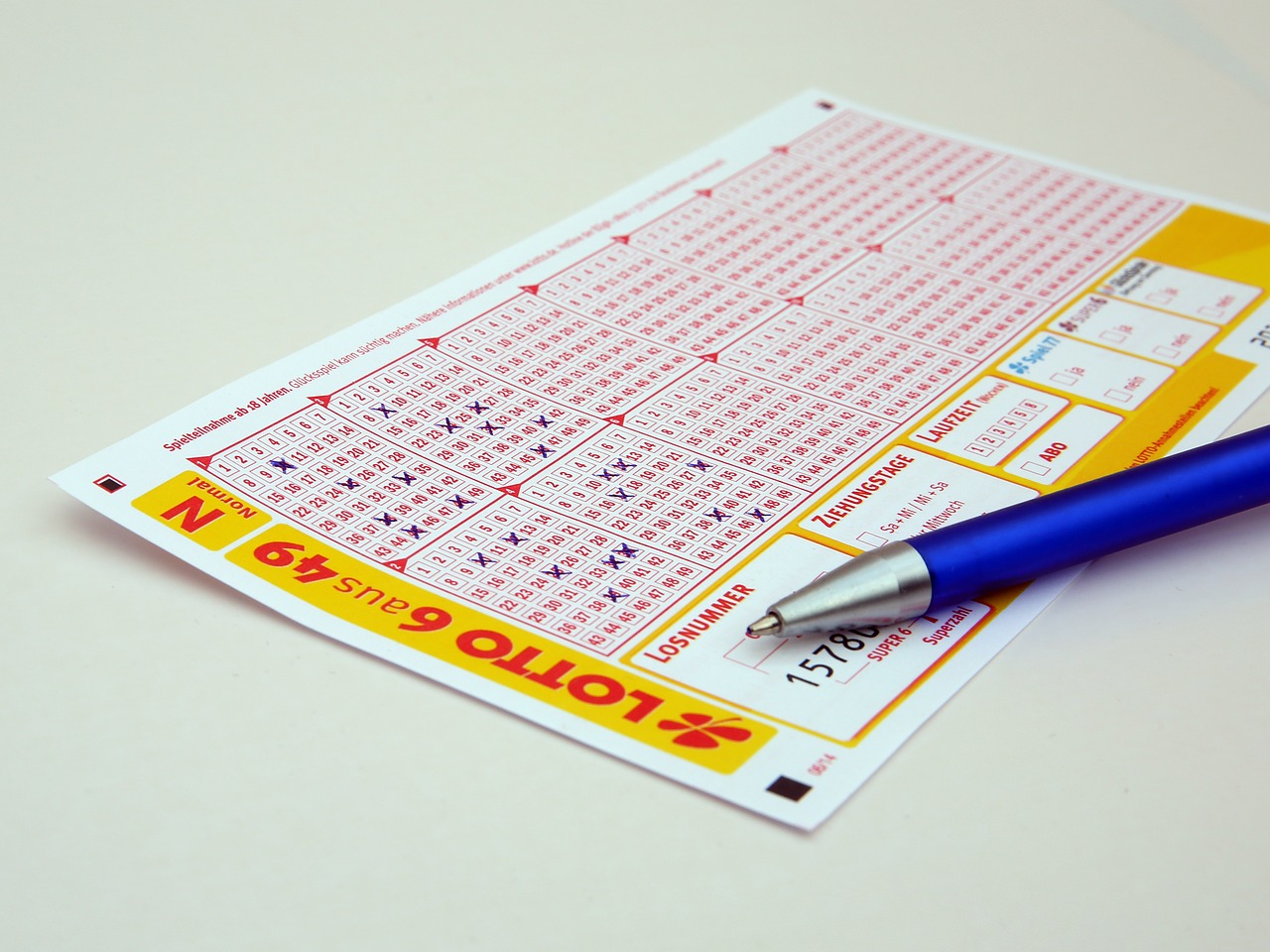 A resident of Illinois, United States, won US$500,000 (approx. R 7,5 million) with a scratch ticket in April 2019. When this Illinois millennial won, he posted a picture on Reddit, stating he has won the lottery and will invest half of his winnings into BTC in May. With Illinois being one of the highest-taxed states in the US, he only invested more or less $178,500 (approx. R2,7 million), after-tax deductions.
His plan for at least a year, is to HODL the investment, as he has enough money set aside for himself and any emergencies. With his winnings, he also bought a new car for himself and paid a deposit for a new house. Comments on his posted picture, was that he should have invested all of his winnings, not just half of it and that he is taking a huge risk for sharing his winnings on the internet, making himself a target for crime. 
A comment that one of the crypto community members brought to light, was that some people might associate bitcoin with lottery. Which is obviously not the case. However, Bitcoin Lotto does exist, it is a cryptocurrency lottery, launched for the first time in 2017. You have to match 6 numbers out of 49 balls, based on the six numbers drawn on Bonolotto, an official Spanish Lottery. The draw takes place 6 times a week (Monday – Saturday).
Before
you invest in bitcoin, do the following:
₿ Get all the information: It is important to have all the necessary information about the cryptocurrency market before you enter it. Make sure you understand how to buy bitcoin, where to buy it and how to sell it.
₿ Where to invest: There are so many cryptocurrencies to invest in, in August 2018 there were 1800 cryptocurrencies. There is no guarantee that all of them will grow over the years to come. Maybe you want to start with the well-known currencies, like bitcoin, or maybe you want to test the water and start with the less known, that has potential in the future. Wherever you decide to invest, do your homework and have a good reason why you want to invest in the specific currency.
₿ The best time to buy: bitcoin is a global cryptocurrency and is not affected by the financial situation, or stability, of a single country. Here you can do research and analyse bitcoin's price history. Like any investment market, there is no right time to buy.
₿ Guard your assets: This should be your top priority. Cryptocurrencies are exposed to theft just like any other asset. In order to access your investment, you will have a private key. Make this key impossible to hack and keep it locked up in your cold storage wallet.
The risk will always be there when it comes to investing your money. It can either skyrocket and you can smile all the way, or it can drop and you lose everything. Follow these guidelines when you are planning to invest in bitcoin.