Investing in Blockchain Pioneer of Dubai is Now Possible – Burency is Seizing the Initiative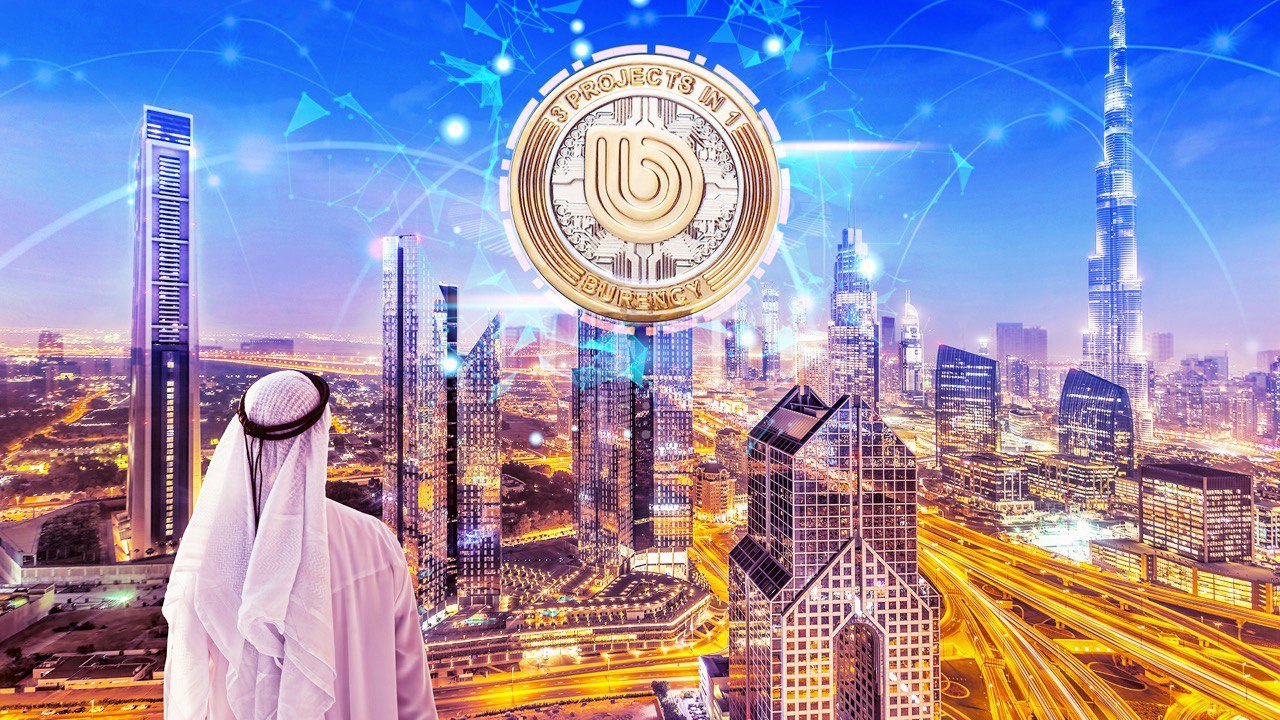 The United Arab Emirates (UAE) is among the world's richest countries, thanks to the abundance of oil deposits in the region. The revenue streams of the UAE has seen some diversification in the past. Prior to the discovery of oil in the UAE in the 1950s, its economy was primarily dependent on fishing and thus largely unsustainable. In its doggedness to move the country forward, today, the global hub for trade and commerce is now domiciled in the UAE.
On one hand, development around the world is moving at lightspeed, as data is fast becoming the new oil in today's world; nothing works efficiently without data. On the other hand, blockchain technology is taking the lead in enabling efficient data transmission and thus impacting how the world conducts business today. For years, UAE is known to be a first-mover across revolutionary business domains and technologies. Needless to state, the world capital of blockchain is now rising in the Middle East.
UAE is a staunch supporter of blockchain technology, this became evident after the launch of Emirates Blockchain Strategy 2021. This strategy is targeted at capitalizing on the blockchain technology to transform 50 percent of government transactions onto the blockchain platform by 2021. These initiatives are often influenced and encouraged thanks to its government and investment-friendly business environment.
This initiative will eventually result in an impressive cost savings of AED 11 billion in transactions and documents processed routinely, 398 million printed documents annually, 77 million work hours annually. While other nations are busy inhibiting the development of blockchain technology, the UAE at the same time is leveraging on it to foster economic development.
Dubbed as the "city of the future", Dubai, in 2017 announced its plans to have robot cops, flying taxis and autonomous vehicles on its roads in the coming years. Now, Dubai, a member state of the seven emirates of the UAE is on a mission to become the world's first blockchain-powered government.
By 2020, the emirate wants all visa applications, bill payments and license renewals, which account for over 100 million documents each year, to be transacted digitally using blockchain. This and many other reasons have summed up in creating an enabling environment for blockchain startups to strive better in the middle east.
Recently, IBM opened up a start-up space in Dubai whose mission is to encourage smaller companies to use IBM hardware and cloud services to experiment with blockchain applications. The UAE Exchange has also recently partnered with RippleNet Network, a provider of blockchain technology. Ripple is expected to be assisting the UAE exchange by providing real-time, quick and high-speed payment both local and cross-border payment.
Due to blockchain immutability and the untamperable nature of data stored on blockchain, real estate is taking its own share of the disruptive power of blockchain. Dubai Land Department (DLD, in October, launched a blockchain-powered system to help secure financial transactions, electronically record all real estate contracts, and connect homeowners and tenants to property-related billers, such as electrical, water and telecommunications utilities.
Many other startups and blockchain ecosystems are seizing this opportunity to leverage the power of blockchain to make the world a better place. One of such innovative companies that have grazed the blockchain stratosphere in Dubai is Burency.
What is Burency?
Burency is a revolutionary cryptocurrency exchange based out of Dubai. Burency exchange is a fully-insured cryptocurrency exchange that is regulated, transparent, convenient open for experienced traders, first-timers and investors alike.
The project is headed by Founder & CEO Mohammad Mazen and a team of other professionals who have varying degrees of experience and expertise working in various fields relating to blockchain, finance, marketing, etc.
By virtue of building numerous projects in the UAE and pitching several blockchain meetups and conferences in the Middle East, Mohammad Mazen understands the business environment surrounding this region. There is a popular norm that says, the expertise of any team has a direct reflection on the success of the underlying project. This is the case with Burency.
The company is positioning itself among the first-movers in the ever-growing high-potential Middle Eastern market. The market at present is highly underserved with interest outstripping the number of exchanges, mining facilities and blockchain centers available.
According to the Burency whitepaper, the company is launching a trusted state-of-the-art cryptocurrency exchange whose features are considered to be more superior to any available alternative in the Middle East. Burency is well-positioned as a blockchain giant in the Middle-East as UAE takes the lead in global blockchain adoption.
Disclaimer: This is a paid press release. Readers should do their own due diligence before taking any actions related to the company, product or service. BitcoinAfrica.io is not responsible, directly or indirectly, for any loss or damage caused by or in connection with the use of or reliance on any content, product or service mentioned in this press release.
BMW and $100,000 Worth Prizes to Grab to Celebrate Listing of FESS on DigiFinex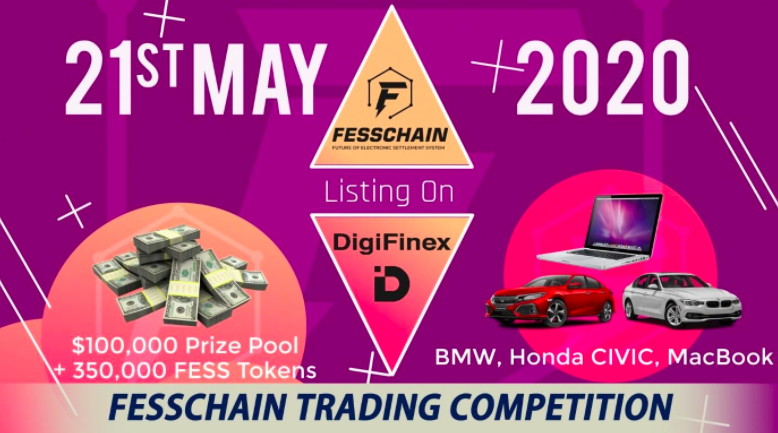 If you are a pro trader then FESS is coming with a Trade competition on 21st May which also marks its first Public listing. FESSChain is so excited to announce the 'Hottest Crypto Trade Fest of the Year 2020' on DigiFinex.
3 Lucky Winners will compete for a prize pool of S100,000 for fess trading contest starting from 21st May 2020. The winners can take home a classy BMW 3 Series Car, Honda Civic, and a 16" MacBook Pro. Additionally, another event starting on DigiFinex from June 2, 2020, has 350,000 tokens to offer via airdrop, trading, and staking activities.
A Grand Prize is always better than a prize and such competitions don't always come. So, it's a golden opportunity for crypto traders across the world.
You must be curious by now what to do in order to get these grand rewards from us! So, you need to be following these steps to be eligible to join the participant pool.
FESSChain IEO on DigiFinex
FESS Initial Exchange Offering (IEO) concluded on DigiFinex exchange on March 1, 2020. The IEO (or super sale) was a smashing success and hit the hard cap of $ 8.76 million in a matter of just 43 seconds. It received an overwhelming response from investors. The IEO didn't only reach the hard cap within a few eye blinks but also got oversubscribed by almost 2x margin.
Prizes
Terms and Conditions:
FESSChain is inviting crypto traders from across the world to participate in FESSChain grand Trading Fest. You need to be following these conditions to join the pool of claimants:
To become eligible for this contest all you need is to trade FESS on DigiFinex in the

FESS/USDT pair

during the contest period.

Users whose

Net purchase is of more than 1 million

will be eligible for this reward.




Here FESS net purchase = Buying volume – Selling volume

The competition will start from May 21, 2020, at 20:00 and will remain live until June 9, 2020 (GMT+8).

Based on participants' trading volume, they will be ranked on DigiFinex and the

three lucky winners will be announced at the end of the competition

.
To Know better about this Contest and Participate kindly Visit: DigiFinex dedicated Section
Now, this listing event calls for Additional rewards of 350,000 FESS tokens. This event will be divided in 2 stages whose details can be found here:
Stage One: Listing Airdrop of FESS
Rank Top 200 in net purchase competition
During the activity, users will be ranked according to
FESS net purchase (net purchase = buying volume-selling volume)
**Consolation prize for net purchase competition
During the activity, users whose net purchase of FESS ≥ 2,000 but who are not in the top 200 will receive 30 FESS tokens, with 15,000 FESS Tokens in total for this reward.
Trade FESS
During the activity, users who trade FESS with transaction volume ≥100 FESS will be rewarded 5 FESS, and a total of 10,000 FESS will be rewarded.
Promote FESS
During the activity, you can follow DigiFinex's official Twitter (t.co/digifinex) or Facebook account (fb.com/digifinex.global) and FESS's official Twitter (t.co/fesschain) and forward any FESS activity posts. Screenshot and register it in the form and you can share 15,000 FESS with other participants.
Stage Two: FESS Q&A Reward
Time: June 2, 2020 10:00 — June 9, 2020 20:00(GMT+8)
1.Airdrop in FESS communities
Gather your friends and join DigiFinex Telegram group during the event period in order to gain exclusive access to the passwords required to unlock the red packets!
2. H5 page for FESS Q&A
Open H5 page for FESS Q&A to answer the questions. Users who correctly answer all questions can share reward of 60,000 FESS.
The Q&A H5 page will be published on June 1, please pay attention to the content of the announcement by DigiFinex.

Happy Trading!!
About FESSChain
FESSChain Is an AI operated and Proof of Proof based blockchain that uses Volume Oriented fragmentation version 1.0 to settle data into the blockchain. It is unique in many terms and one of them is its data processing and storage supported by Neutrino Framework. The framework makes sure that it processes data into the main chain it fragments the data into the smallest units possible in sub-chains. It only saves the relevant data into the main chain thus shrugging off the unnecessary load.
Disclaimer: The Prizes are indicative in price terms and may change depending on the manufacturer and market conditions. In such a case, the prize or the mentioned price (whichever is lower in absolute terms) will be given to the winners.
Disclaimer: This is a paid press release. Readers should do their own due diligence before taking any actions related to any company, product or service mentioned in this article. BitcoinAfrica.io is not responsible, directly or indirectly, for any loss or damage caused by or in connection with the use of or reliance on any content, product or service mentioned in this press release. 
Bitcoin DCA Platform Vimba Hits 10,000 Users Following Expansion into the UK and Europe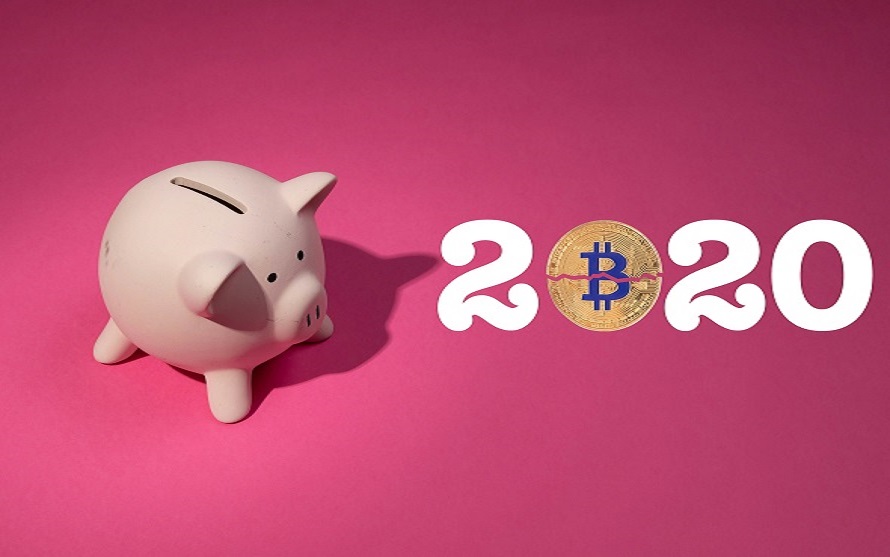 Bristol, United Kingdom, May 20, 2020 — Bitcoin DCA platform Vimba has reached 10,000 customers following the company's expansion into the UK and Europe last year. 3,000 new users joined in 2020 leading up to the Bitcoin halving.
New Zealand-based Vimba was founded in 2014 by early bitcoin adopter, Sam Blackmore, with the mission to bring bitcoin into the hands of as many people as possible. Today, Vimba enables investors in 30 countries to buy, sell, and auto-invest in bitcoin in a simple, hassle-free manner.
Moreover, Vimba is the only bitcoin DCA platform that enables investors to dollar-cost average BTC directly into cold storage, which adds an unprecedented level of security to auto-investors. Alternatively, users can also store their digital currency in the platform's built-in non-custodial crypto wallets, which is the preferred option for most first-time bitcoin investors.
Thanks to its user-friendly service and customer-centric approach, Vimba has been able to turn thousands of New Zealanders into bitcoiners. Now, the company seeks to turn more bitcoin-curious investors into bitcoiners in its new markets.
Founder and CEO Sam Blackmore comments: "We set out to build a platform that enabled Kiwis to save small amounts of bitcoin on a weekly basis. The aim was to give anyone the opportunity to future-proof and diversify their investments by learning about Bitcoin and investing it in a simple and secure way."
"Now, we want to use our six years of experience operating a bitcoin company in New Zealand to continue on our mission to bring bitcoin into the hands of the people by creating new bitcoiners in Europe and the UK. We believe that enabling people to regularly invest in bitcoin in a simple, automated, and hands-off manner with as little as £10 is one of the best ways to spread bitcoin to the masses."
Disclaimer: This is a press release. Readers should do their own due diligence before taking any actions related to any company, product or service mentioned in this article. BitcoinAfrica.io is not responsible, directly or indirectly, for any loss or damage caused by or in connection with the use of or reliance on any content, product or service mentioned in this press release. 
Binance Charity Donates 15,000 Protective Suits to South Africa to Support Fight Against Coronavirus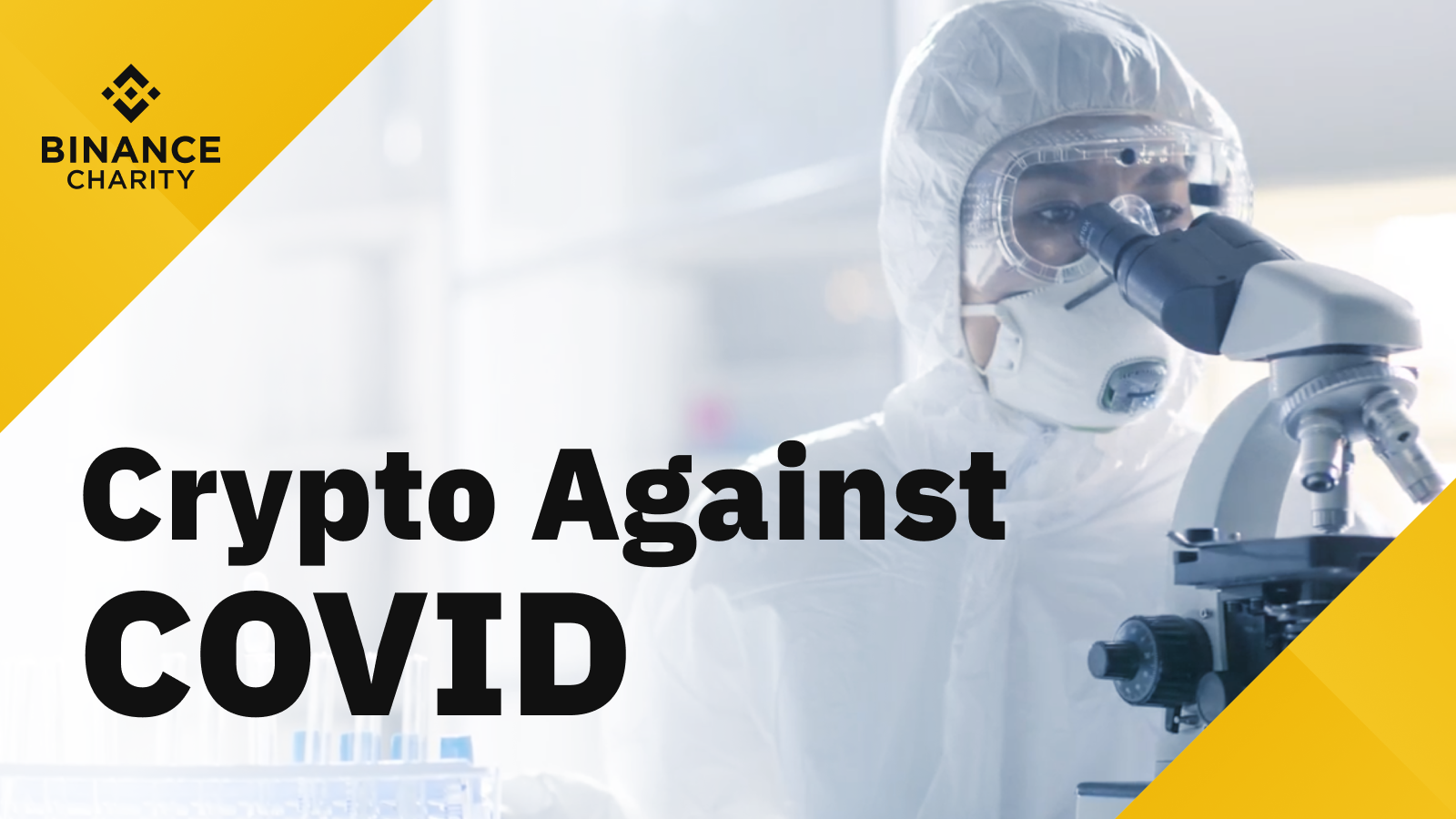 May 13, 2020 —​ ​Binance Charity​ the world's first blockchain-powered donation platform dedicated to advancing transparent philanthropy, has supported South Africa's efforts in tackling the COVID-19 pandemic by donating 15,000 protective suits to hospitals in the country – as part of the organisation's Crypto Against COVID campaign.
Launched on March 24, 2020, Binance Charity's ​Crypto Against COVID​ campaign was created to raise $5 million USD in cryptocurrencies (BNB, BTC, BUSD, and XRP) to be spent primarily on buying medical supplies for affected regions globally. Binance led this effort with an initial donation of $1 million USD, plus an additional donation of $1 million USD through the #CryptoAgainstCOVID social media campaign. In addition, Binance vowed to match $2 million USD of public donations received.
According to the ​WHO,​ as of May 11, 2020, the number of confirmed COVID-19 cases in South Africa has exceeded 10,000 – with 194 deaths. Making the country the most affected on the African continent.
A total of $3.9 million USD has been raised from Binance and public donations, with more than 40 crypto companies joining together to support the campaign. As of May 12, medical supplies have been shipped to various affected countries, including 10,000 protective suits to Turkey, ​400,000 masks to Italy​, and 15,000 suits to South Africa. Binance Charity has also committed to PPE donations to Puerto Rico and the Caribbean​ and launched ​a PPE token​ to support donation efforts for New York.
In addition to the ​15,000 protective suits for South Africa – which will be donated to the Health Department in the Western Cape and other hospitals -​ a further 20,000 masks for South Africa have been ordered for delivery within the next few weeks.
"The most important element of human life is to show compassion and help others as we can, without the limitation or restriction of borders. Blockchain technology enables this in greater capacities than ever before and Binance Charity wishes to bring this to the masses,"​ said Helen Hai, Head of Binance Charity.
This Crypto Against COVID donation to South Africa comes months after Binance Charity announced a $1 million USD commitment​ for charity work and crypto education in the country at the Blockchain Africa Conference in Johannesburg in March 2020 – where Binance, the global blockchain company behind the world's largest cryptocurrency exchange by trading volume and users, announced the launch of a South African (ZAR) fiat-on-ramp with 5 trading pairs: BTC/ZAR, ETH/ZAR, BNB/ZAR, BUSD/ZAR and USDT/ZAR. ​Binance users in South Africa are able to deposit Rands (ZAR) from any South African bank account ​and enjoy features such as savings, spot, margin, lending, futures trading, etc.
On Binance's commitment to South Africa and Binance Charity's donation, Tanya Knowles, SA lead said:​ "Binance's commitment to South Africa extends beyond our role as a cryptocurrency exchange. We are facing a healthcare and economic crisis which our generation has not witnessed before. We hope that this donation supports the many efforts being made in South Africa to fight the virus."
Binance Charity maintains its mandate of 100% transparency. All transactions will be published in full transparency through the blockchain-based donation portal. Any hospital demands or sources of medical supplies and shipping aid willing to help in this cause may reach out to ​bcf@binance.com​.
Join Binance Charity and help the world fight the coronavirus. Even a small donation can save lives. Together, let's help those in need. Click ​here​ to donate.
Disclaimer: This is a paid press release. Readers should do their own due diligence before taking any actions related to any company, product or service mentioned in this article. BitcoinAfrica.io is not responsible, directly or indirectly, for any loss or damage caused by or in connection with the use of or reliance on any content, product or service mentioned in this press release.