Factors Affecting Online Gaming In Lockdown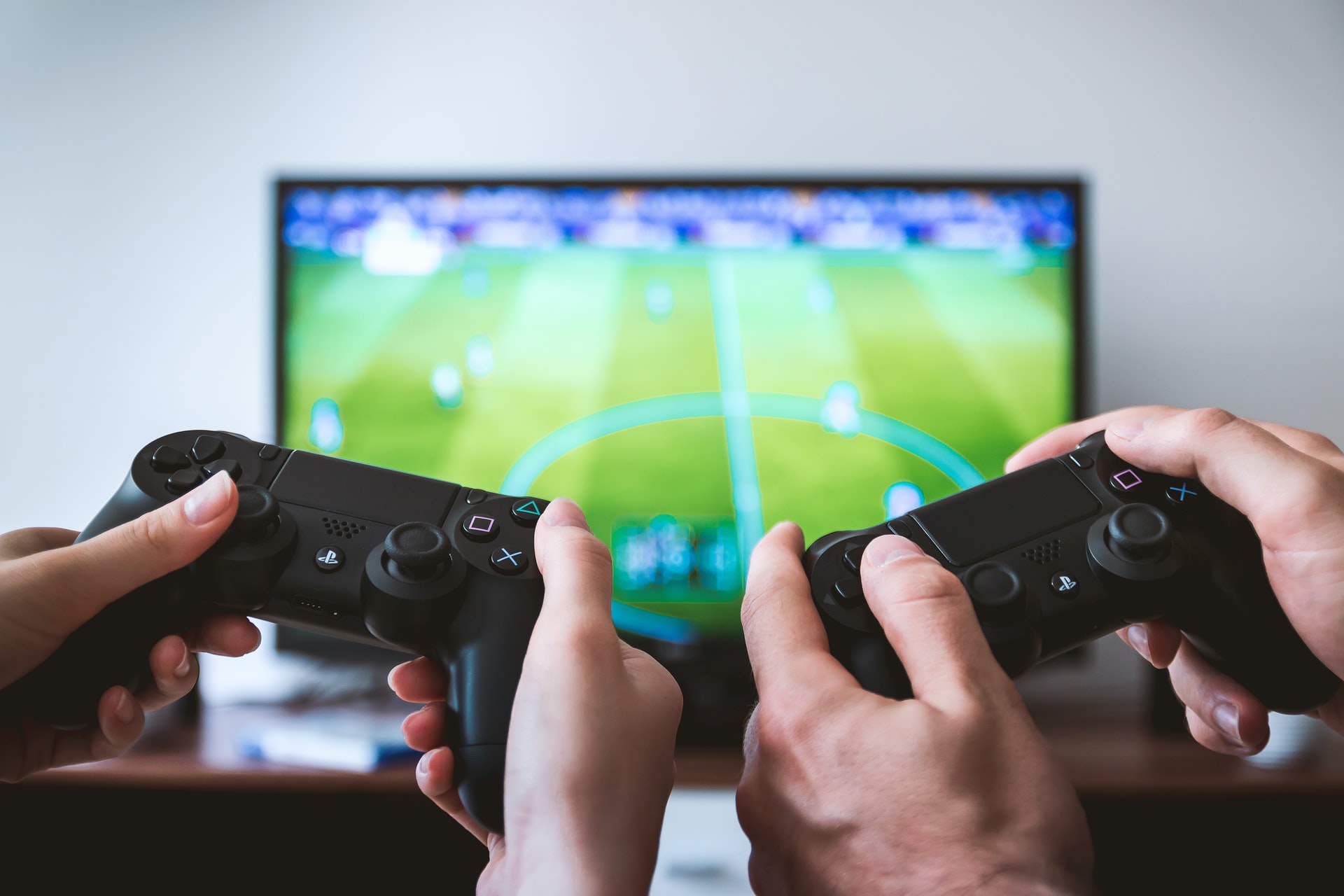 Mental health experts have seen a rise in video-game addiction during the Covid-19 lockdown
A solution is needed for gambling and online gaming to prevent long-term addiction
With much of the country and the world in lockdown, the number of people playing online games has exploded. It has become the normal way to pass time when locked in quarantine, and health officials have lauded it as a smart way to keep off the street. But has anybody looked into the real effects of online gaming and gambling?   
1. Gaming Addiction Increased During the Lockdown
Online video game addicts show the same signs as problem gamblers, with the usual characteristics like stress, anxiety, mood problems, isolation, and even depression. The risk of gaming addiction is at an all-time high, thanks to the Covid-19 lockdown that has got tens of millions of people stuck in the house with nothing to do – and plenty of bandwidth.
There are dozens of call centers run by the National Council on Problem Gambling, and they've all registered an increase in calls from people addicted to online games. Support groups have also had a higher number of patients relapsing – and this is happening all across the globe. But while gambling is presenting a public health emergency for the health sector, much of the focus is on tackling Covid-19, so that means staying at home.
2. Gamers in the U.S., Japan, And Italy Are Playing More During Lockdown
The World Health Organization has been pushing the same message- to stay at home and interact using the internet to prevent the spread of Covid-19. This has played a part in the growth of online gaming, as well as online casino gambling, which has become another problem in the current internet addictions. Having the option to go online and play games against people from all over the country (and the globe) is a good thing because it makes individuals feel that they don't have to leave the house to meet people. However, it is likely that the current lockdown will cause more people to become addicted to games like StarCraft and Counter-Strike.
At normal times, one out of a hundred people struggle with severe gaming addiction. But that figure could possibly double during the ongoing pandemic, and it's not clear how many of these people will drop the habit once the lockdown ends. We are likely to see changes in social dynamics even after the Coronavirus has been handled, and since people now want to impress each other online instead of in real life, gaming will become more normal (and problematic). 
3. People Bet on Online Gambling To Kill Boredom
There's only so much that one can do around the house. It's also worth mentioning that we are social creatures, so if physical contact won't do, then the next thing is to have fun online. Gaming platforms like Steam and Microsoft's Xbox have had record numbers these past few weeks. Verizon registered 75% growth in gaming usage on its communication network. For people who are prone to gaming and gambling addiction, this is the most anxious time. Games like Warcraft and others that don't have a structured end can suck you in and make it extremely difficult to disengage and go back to normal life.
The biggest reason given for the increase in online gaming and gambling has been boredom. People just don't have anything else to do, and it doesn't help that health experts are actively encouraging online gaming as a way to get through the lockdown.   
4. Online Gambling Risks During Covid-19 Lockdown
The world is very upsetting at the moment, and it's likely that we won't have immediate solutions for the economic effects of this lockdown, nor the mental health effects that come from the changes to our social lives and personal lives. Online gambling presents just one more problem that will come out of the Covid-19 era, and it's not yet clear what the outcome may be.
In the meantime, it is wise to avoid spending too much time on any one thing online, whether it's gaming or gambling on online casinos, which in itself may be worse than online gaming because you could end up broke. Here are a few tips for identifying a gaming addiction and seeking solutions:
Ask help from friends and family

Don't quit cold turkey

Count and record your total weekly playing hours

Don't encourage a negative mindset

Identify how severe your problem is

Accept responsibility for your addiction
Stay alert during this lockdown and pay attention to how you spend your time online. Gaming may be a cool way to spend time online, but there are many more things you can do that won't cause addiction – or disconnect you from the real world. Keep safe! 
The First African Art Collection Powered by NFTs is Here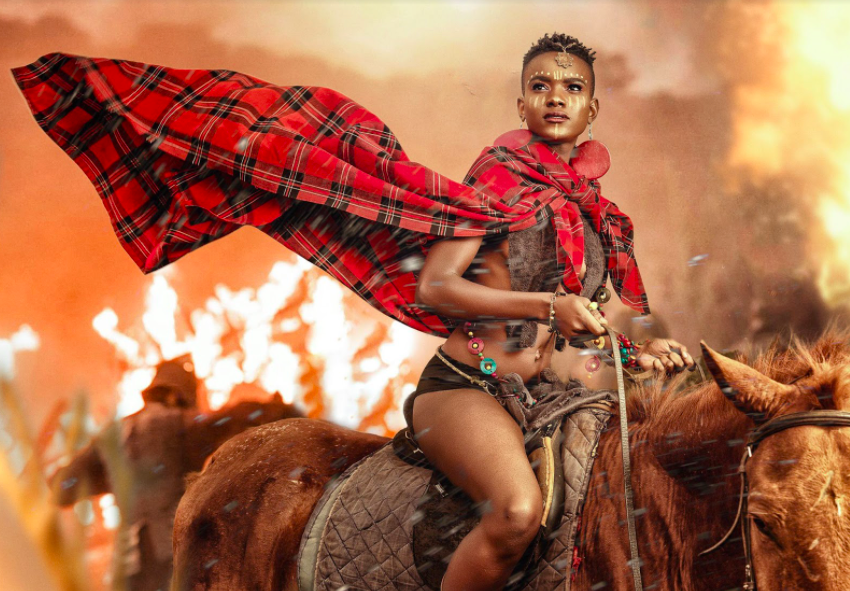 Picha Images – a digital media company powered by Artificial intelligence and Big Data – is launching the first crypto art non-fungible tokens (NFTs) in Africa. The upcoming auction will feature African art from the Kenyan-based Multiple Award-Winning Photographer and Filmmaker Rich Allela and will be held from April 26 to May 3, 2021.
The NFT auction and artwork will be hosted on OpenSea, one of the biggest non-fungible token digital marketplaces, founded in 2018.
Why is Picha Images Going Crypto?
Picha Images has a track record of being highly innovative and has been recognised as a disruptor in the Kenyan and African creative industries.
The company embraces Artificial intelligence and utilises Big Data analytics to produce high-quality photo and video productions.
Furthermore, Picha Images develops products and services in Business to Business (B2B) photography; digitises hardcopy images; facilitates cloud storage of images for companies, and carries out videography. The company has in the past been credited with holding one-of-a-kind Augmented and Virtual Reality exhibitions, even during tough times. 
As a company that values technological advancements, Picha Images' approach of having NFTs for artists such as Rich Allela makes technological and financial sense. The company is currently placing the wellbeing of their creative artists first by exposing them to a way to secure their work, maintain the copyrights to their creations and earn royalties in perpetuity.
For a customer of Picha Images, purchasing these NFTs will mean that you will have hacker-resistant proof of ownership of a digital piece of art.
Why Rich Allela?
Rich Allela is a multidisciplinary artist whose work focuses on culture and heritage in Africa. He has an interest in documenting cultures that are at the threat of disappearing due to modernisation.
Allela's works are famously described as "Afro-renaissance" because they herald the rebirth of the African culture through the creation of a new generation of art aimed at rewriting the African narrative.
These unique art pieces have won numerous awards including the Africa PicFair photo awards and Kenya Photo Awards and have been used by companies such as Canon Global to launch products such as new cameras. As an influential artist, Rich Allela's story has been featured on CNN, BBC, and other news outlets around the world.
Speaking to BitcoinAfrica.io, Rich Allela said;
"For ages, artists have been getting a raw deal when it comes to secondary sales of their work. By launching the Rich Allela's Afro-renaissance collection on NFT, Picha Images aims to empower artists to maintain the copyright of their work and earn from secondary sales. Through this auction, the public will place their bids where the highest bidder will walk away with a piece of digital art and send a message to the world on the value of art as an investment worth making."
Would You Like to Participate in the NFT Auction?
The auction will go live on April 26 and can be accessed via https://opensea.io/accounts/Rich_Allela.
To learn more about Rich Allela's works, visit his Instagram account @Richallela or reach out to Picha Images by visiting their website.
How to Buy Tether (USDT): A Step-by-Step Guide for 2021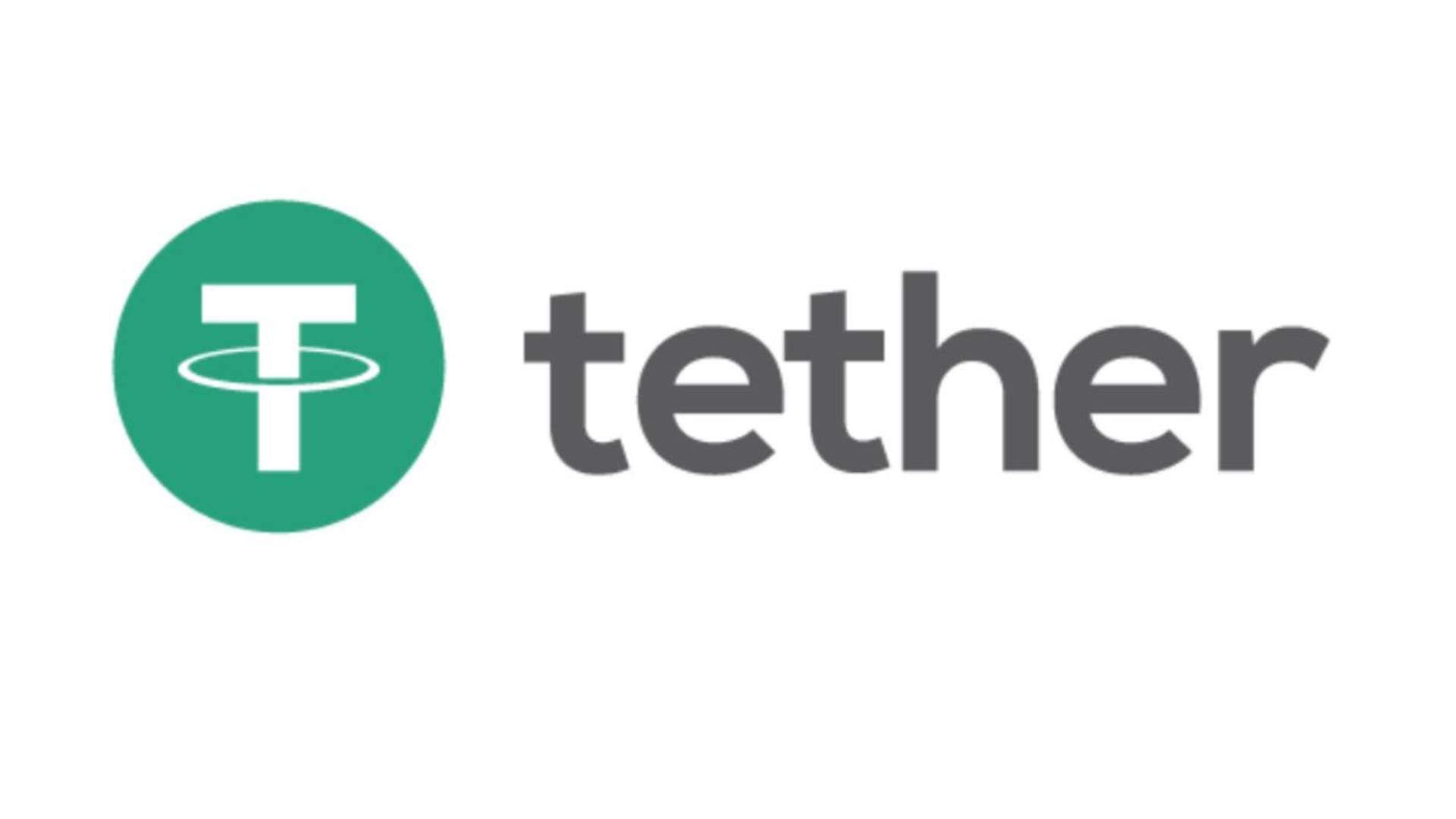 Tether is a stablecoin backed 1:1 by the US dollar. As a result, it does not experience the same volatility as other cryptocurrencies. In this guide, you will learn how to buy tether on Africa's leading peer-to-peer exchange, Paxful.
How to Buy Tether (USDT)
To buy USDT, you will need a cryptocurrency wallet and an account with an exchange. Here are the steps you should take:
Download a mobile, desktop, or hardware crypto wallet to store the USDT you will purchase.
Next, create an account with an exchange or a P2P marketplace that supports Tether USD. For instance, you can create an account on  Paxful. If you already have an account, log in.
After registering an account, verify the required credentials. Paxful requires users to verify details like phone numbers, home addresses, email addresses, and ID numbers.
How to Buy Tether from a Peer-to-Peer Marketplace
If you created an account on Paxful, you can buy tether by using these steps.
Visit the website.
Click "Buy" and select tether.
Choose your preferred payment method and currency. For example, Paxful offers over 350 payment methods such as PayPal, mobile money, gift cards, crypto, and debit cards. Also, enter the amount you wish to purchase and select your country.
Click "Search Offers."
The platform will display a list of offers based on the criteria you chose. Browse through this list paying close attention to the buy limits, prices, offer terms, and time limits.
Read the reviews of the sellers that catch your attention. Before choosing a seller, ensure that they are fully verified and active on the platform.
Once you find a suitable seller, click "Buy." Note that you should read the seller's terms first before starting the transaction.
If the platform offers a live chat feature, you and the seller can discuss the transaction details. For instance, the seller will send you the payment details through this chat feature.
Make the payment and follow any other instructions the seller has provided. Additional instructions that sellers might require you to undertake include sending a photo of your ID. The seller could use this document to verify that the payment sender matches the name on the ID.
Once you complete the payment, confirm on the website that you have paid.
The seller will then verify the payment and release your USDT.
After a few minutes, your USDT balance should reflect in your account. If you desire, transfer the crypto to another wallet.
Purchase Tether in Person
If you prefer to make a one-on-one transaction, look for local tether sellers on reputable Facebook or Telegram groups, or choose the "in-person" purchase option on a peer-to-peer exchange.
Contact the seller and schedule a meeting at a public place. Tell them how much you wish to buy so that they can prepare themselves in advance. They should also tell you how much it will cost.
Once you meet with the seller, show them the money as a sign of trust. But do not hand it over just yet. The seller should send you the USDT first.
Wait until the new USDT balance reflects in your wallet before paying the seller.
Buying tether is straightforward and flexible. You can use your local currency or another digital currency to acquire this stablecoin. Moreover, using a platform like Paxful gives you more than 350 methods of buying USDT, thereby providing convenience.
To buy Tether USDT in Africa, access Paxful here.
*This article was written in cooperation with Paxful, Africa's leading peer-to-peer bitcoin exchange.
Weekly Roundup: Bitcoin Hits over $60,000, Luno Launches ETH & USDC Interest Accounts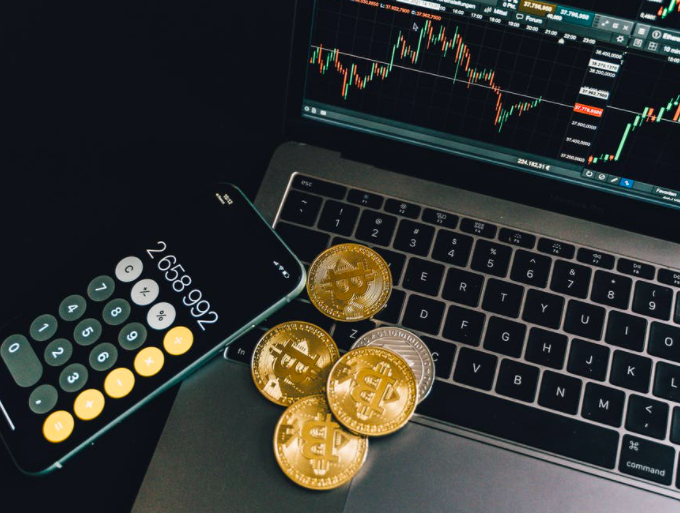 Bitcoin broke past the $60,000 mark on March 13, 2021, to surpass Facebook in total market value. To learn more about this and other stories, keep reading this article.
Bitcoin Hits Over $60,000 and Surpasses Facebook in Value
On March 13, 2021, bitcoin recorded a high of $61,683.86. This is yet another milestone that the cryptocurrency has achieved after recording a series of several all-time highs in the past three months.
Institutional investors continue to boost bitcoin's price with Chinese firm Meitu being the latest company to purchase crypto. The firm bought $22.1 million in ether and $17.9 million in bitcoin.
"Beeple's $69 million [non-fungible token] record demonstrates the true power of crypto, adding curiosity and fuel to the retail fire. Expect volatility but a landing of $100K levels by Q3," said Jehan Chu, Managing Partner of trading firm Kenetic.
Furthermore, bitcoin's market cap has risen to the eighth position, surpassing Facebook. Currently, bitcoin has a market capitalization of about $1.07 trillion while Facebook has a market cap of $808.76 billion.
Luno Users Can Now Earn Interest on Ether and USDC Savings
Luno users can now add ETH and USD coin (USDC) to their savings wallet where they can earn 4 percent and 7.6 percent APR, respectively. The exchange introduced the savings wallet five months ago allowing users to earn up to four percent on their bitcoin savings.
"The addition of two new cryptocurrencies to the savings wallet gives customers even greater flexibility and potential to earn interest as they grow their crypto savings. A high percentage of Africans who own cryptocurrency do so for speculative investment purposes, with the majority holding their crypto for the long term. If your crypto investment strategy is holding your crypto long-term, the savings wallet earns you additional interest for what you were already doing," said Marius Reitz, the General Manager for Africa, at Luno.
According to a Luno 2020 survey, more than a third of the respondents (35 percent) were not earning interest on their traditional cash savings. On the other hand, 54 percent were not earning interest on their current bank accounts. As a result, Luno wants to change these statistics with its crypto savings wallet.
The savings feature pays out interest monthly and users can access their savings 24/7. Moreover, 250,000 people are using the savings wallet since its launch.
South African Company Invests in Bitcoin
It is not large companies alone that are investing in bitcoin. According to an article on Tech Central, open-source software firm LSD Information Technology has purchased R2 million in bitcoin (about $135,570.70).
The company's board agreed to invest in the digital asset on January 4, 2021. In the initial purchase, it bought R1 million in bitcoin then bought the other R1 million over the next two weeks. The firm used the crypto exchange BitFund to buy and hold the BTC.
"Our vision is to make the world more open, and bitcoin supports our philosophy on how we believe the world works best. Working in the open-source space seems to attract many crypto enthusiasts for whom the decentralised open nature of cryptocurrencies appeals," said LSD founder and CEO Stefan Lesicnik.
The firm participates in running and maintaining bitcoin full nodes.
To learn more about Bitcoin, download the Bitcoin Beginner's Handbook for free.