How and Where to Spend Bitcoin, Ethereum and Other Cryptocurrencies

In recent weeks, observers across the board have seen the price of cryptocurrencies such as Bitcoin and Ethereum skyrocket, blowing past the bold expectations of the most seasoned "Crypto Twitter" forecasters. 
Predictably, such explosive price action has attracted legions of new investors seeking Alpha. Objective measures of this phenomenon are the record institutional inflows (billions of dollars invested with a sense of urgency rarely seen in Grayscale, Galaxy Digital, and other funds), decentralized exchange Total Value Locked (billions of dollars locked at the time of writing), and Transaction Flow, and the number of exchanges going down (Coinbase, Robinhood) due to the massive influx of brand new customers rabidly buying and selling.
With thousands of projects and tokens to invest in, it is safe to say that within the cryptocurrency market, and in the context of this new "Bull Run", there is no shortage of investment opportunities.
Getting into the market is all well and good…
But How Does One Spend Cryptocurrencies? 
Such a simple question and yet the answers to this are not obvious.
We would like to share a short guide on how (and where) to spend cryptocurrency. The information one can gather online is often outdated, inaccurate, and incomplete… Our guide doesn't aim to be exhaustive but rather provide a "wide view" of what it is possible to do with your cryptocurrency holdings.
The Gig Economy
The gig economy, thanks to Covid-19 and the unstoppable rise of remote tech workforces, is expanding at a very fast clip. By 2027, 60% of the US workforce will be composed of independent professionals. Let that sink in for a minute: gig workers will vastly outnumber traditional workers.
Combine the sheer size of the gig economy, with the fact that a growing number of gig workers now prefer or outright demand to get paid in cryptocurrency… and you can see the size of the opportunity for fast movers.
A few platforms have emerged that make it possible for gig workers, regardless of their area of specialty, to get paid in Cryptocurrency.
If you are an entrepreneur and happen to hold some cryptocurrency, these platforms might be exactly what you are looking for. Direct Cryptocurrency payments to contractual workers are an excellent way to use your holdings.
Among the platforms that have emerged within the crypto gig economy, LaborX is a force to be reckoned with. Beautifully designed, it adopts a Fiverr-like approach to matching customers and workers, letting them freely exchange and negotiate in the chat portion of the site. Funds are sent by customers in advance and are kept in Escrow until the finished product or service is delivered, so LaborX gets extra points for security and for providing peace of mind to its users.
Other notable gig platforms include:
ETHlance

Cryptogrind.com

Workingforbitcoins.com

Canwork.io

Freelanceforcoins

Blocklancer
Online Retail
Cryptocurrency veterans will always remember how painfully difficult it was in the old cryptocurrency days to cash out safely – by cashing out safely we mean: without having one's bank account closed without any reason by overzealous bank staff – and use their own money in order to purchase products and services. 
Back then, anyone who wished to make purchases using the cryptocurrency they owned (we didn't have the wealth of crypto checkout options we had today) had to literally jump through financial hoops, cash out using their bank account, and use their bank card to make the purchases.
Fast forward to 2021: things have certainly gotten a lot easier for cryptocurrency holders, thanks to a wider range of crypto checkout options designed specifically for merchants.
It is now possible to purchase products and services in cryptocurrency, without having to cash out to a bank account. 
Purse.io, for example, allows users to import Amazon Wish lists and purchase the items on those lists with cryptocurrency – and in the process (we are not certain how this is achieved exactly) users can shave off up to 15% on the price of their purchases!
Alagoria allows users to make Home Depot and Walmart purchases, anonymously, while saving money.
Overstock.com, famous for its involvement in the crypto world is also known to carry a large assortment of furniture and household items, which can be bought with cryptocurrency.
The Online Retail Market is ripe for disruption and we certainly hope to see more options for consumers in the near future.
Offline Retail
It is safe to say that "Brick and Mortar" retail has taken a beating in 2020. The fear of Covid spreading has forced the hand of countless business owners who had no choice but to close their doors temporarily. Covid lockdowns are forcing offline retail to reinvent itself and the answer to the problems of retail might be Cryptocurrency.
A growing number of offline merchants now accept contactless cryptocurrency payments as a check-out method.
Cryptocurrency holders today have the option of using their holdings for online shopping but also in a growing number of more traditional, Brick and Mortar outlets that have implemented Blockchain technology in a bid to remain competitive.
PizzaforCoins, Cooperativa RadioTxi, Comicap, and Anshin Oyado are part of the growing list of offline retailers that accept cryptocurrency.
Gift Cards and Payment Cards
A few platforms allow cryptocurrency holders to purchase gift cards and payment cards using their cryptocurrency holdings.
You read that right! It is possible to purchase American Express, Visa, and Mastercard products, not to mention gift cards for literally hundreds of merchants, in various denominations, with cryptocurrency.
Gift cards and payment cards might just be the most convenient way to spend cryptocurrency, and this side of the market is rapidly expanding with a slew of emerging companies competing with large incumbents.
Coinsbee, Bitrefill, Crypto to Cards, and Jour Cards are reliable platforms you will want to check out and try for yourself.
Hotels and Flights
Don't you wish you could just purchase flights outright without having to exchange cryptocurrency, as the fees for doing so these days are rather high? 
Well, we have some good news for you: booking flights and hotels with one's crypto holdings is now possible. 
Using platforms such as CheapAir, Destinia, and Travelbybit, holders do not have to jump through financial hoops to make travel arrangements.
If you are looking for something a little more exotic and ambitious than a Vanilla flight, know that Virgin Galactic accepts Bitcoin as a means of payment for Space flights!
Casino Games and Sports Betting
The global online gambling market's size was estimated at 53.7 US billion dollars in 2019 and reached a mouth-watering 59.6 billion US dollars in 2020. It is expected to grow at an annual rate of 11.5% from 2020 to 2027, which is very significant. 
A few things are driving market growth here: high internet penetration, the increasing use of mobile phones for playing games, easier access to online gambling, legalization, and cultural approval. And let us not forget, the fact that people are literally stuck at home thanks to Covid-19 lockdowns around the world!
A few key players have emerged in the crypto market gambling space and it seems like gambling, sports betting and crypto payments are a winning combination for users and businesses.
Gambling and Sports Betting are very pleasurable ways to spend one's Cryptocurrency. FunFair and SportX (for sports betting and e-sports) are dominant forces in the crypto gambling industry with a very loyal following on social media.
Blockchain Gaming
Such a wide overview would certainly not be complete without a section focused on entertainment and more specifically on blockchain gaming.
As our readers know, Covid-19 lockdowns have forced countless individuals to work from home. Perhaps you, the reader, are finding yourself in this situation right now.
Work is changing at a very fast pace… and so is entertainment. After months of lockdown, and with traditional entertainment venues such as theatres, bars, and nightclubs forcibly closed, individuals around the world have found or are finding new ways to entertain themselves without needing to leave their homes.
Blockchain Gaming (and especially this segment of blockchain gaming that converges with Virtual reality) is emerging as a clear winner. Blockchain is transforming the way we play games online.
If you are a gamer at heart and a holder, a plethora of games allow you to turn your holdings into items, virtual worlds, or playing cards, which can then be bought or sold on exchanges, and even used as collateral for crypto loans. Ubisoft and Enjin are among the companies that are pushing blockchain innovation forward in this space.
Conclusion
While this guide was certainly not exhaustive, it did provide a comprehensive view of the kinds of products and services it is possible to purchase with cryptocurrency.
As cryptocurrency and blockchain technology accelerates its unstoppable penetration of traditional segments of the economy, more and perhaps better options will appear on the market to further empower cryptocurrency holders.
Disclaimer: This is a sponsored post. Readers should do their own due diligence before taking any actions related to any company, product, or service mentioned in this article. BitcoinAfrica.io is not responsible, directly or indirectly, for any loss or damage caused by or in connection with the use of or reliance on any content, product, or service mentioned in this post. 
Conflux Launches Conflux Africa Leadership Scheme (CAL)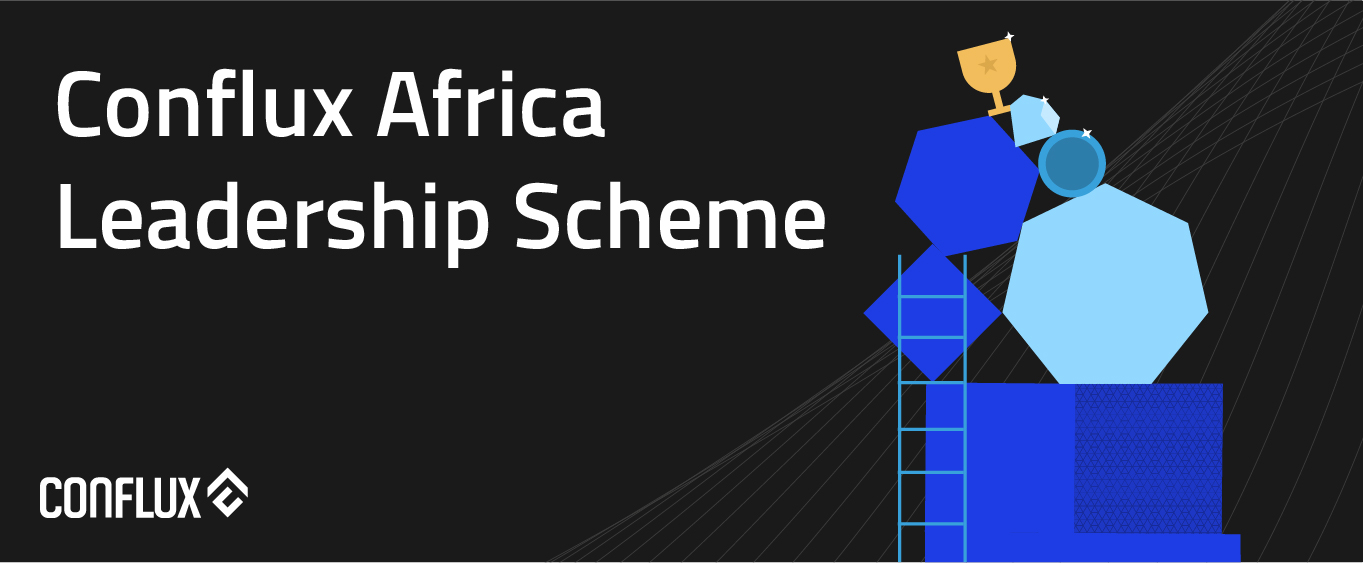 Conflux is a state-of-the-art public blockchain system that can achieve high Transactions per Second (TPS) without compromising decentralization. This system originated from the research lab of Dr. Andrew Yao; a recipient of the Turing Award 2000.
The Conflux system adopts the Tree-Graph consensus mechanism to break the limitation of the current blockchain system by achieving over 3500 TPS in contrast to the existing 30 TPS rate limit. With the Tree-Graph approach, security, scalability, and decentralization are fully optimized.
In 2018, the Conflux Foundation was formed based on the breakthrough of this consensus mechanism, and a regulatory compliant fundraise was completed to build an open infrastructure. It is the only state-endorsed public, permissionless blockchain in China.
Through the Tree-Graph Research Institute, Conflux is advancing education and research in blockchain development. It does this in partnership with the government of Shanghai and the Key Laboratory of Blockchain Infrastructure & Applications, with the government of Hunan.
Conflux aims at bridging Asian and Western communities and economies, to enable the secure flow of assets and data across borders, protocols & applications. The Conflux protocol is fast, scalable, solidity compatible with zero congestions and low fees.
With its headquarters in Beijing China, Conflux has expanded its global operations with a diverse distributed team across four continents, with additional offices in Toronto, Canada, and Lagos, Nigeria.
In 2019, Conflux Network set base in Africa and has since been able to secure some reputable partnerships, building a community of over 5000 people in Nigeria and a few other African countries.
Taking a step further, Conflux Network is looking at getting African leaders in Kenya, Ghana, and South Africa. In achieving this goal, Conflux Africa is interested in people with little knowledge in the following areas: Brand Ambassadors, Developers, Crypto traders, experienced meetup organizers, and community builders.
Conflux Africa Leaders (CAL) would be entrusted with the responsibilities of engaging, educating, and empowering people. Conflux will also bear the cost incurred by each CAL while performing their tasks.
Conflux Africa Leaders will be rewarded for their work based on performance. In addition, a clear job description and key performance indicators will be set for all CAL's. They will be rewarded with the Conflux native token which is currently trading on top exchanges like Binance, OKEx, CITEX, BitAsset, BKEX, MXC, and Gate.io.
Conflux is open to teaching young developers who intend to learn how to develop blockchain solutions in the upcoming summer User-Managed Access (UMA) initiative.
Click here to become a Conflux Africa Lead today.
Disclaimer: This is a sponsored post. Readers should do their own due diligence before taking any actions related to any company, product, or service mentioned in this article. BitcoinAfrica.io is not responsible, directly or indirectly, for any loss or damage caused by or in connection with the use of or reliance on any content, product, or service mentioned in this post. 
Bitzlato & Lemonade Finance: The Easiest Way to Buy Bitcoin in Nigeria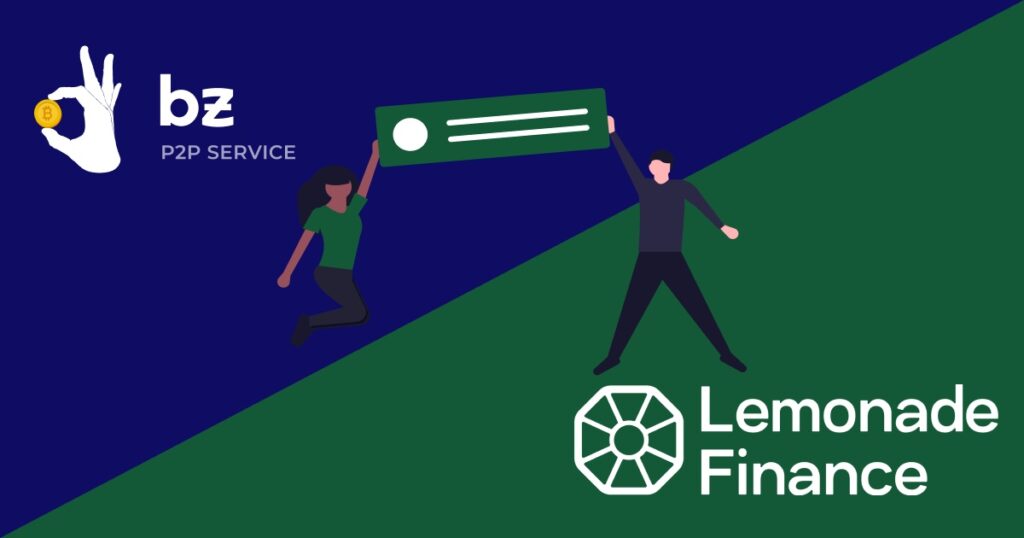 Buy Bitcoin With Ease and Without Fees Using Bitzlato & Lemonade Finance
Bitzlato, the latest P2P Crypto Exchange to enter the African market, has added Lemonade.Finance, a borderless platform for Africa, as a payment method to its platform.
Lemonade Finance provides a 100% digital payment experience for Africans to participate in the global economy from anywhere in the world without any hassle or regardless of where they are from.
The partnership will enable users on the Bitzlato (BZ) platform to buy and sell bitcoin and other cryptocurrencies on the marketplace at zero cost.
During the first month, Bitzlato will refund commissions in manual mode while using Lemonade Finance, but this will be automated at the end of this period. 
But that's not all! Users in Nigeria will now also be able to send Nigerian Naira (NGN) to MPESA at a 0% transaction fee.
International Money Transfers at Zero Costs
In addition to using Lemonade Finance on Bitzlato, the new partnership allows Nigerians to send fiat funds to Kenya, Ghana, and other countries with 0% transaction fees!
And Yes! This includes direct transactions from Lemonade to Mpesa!
You can find a «Lemonade to Mpesa» payment method in Electronic Payment for trades with Kenyan shilling (KES)! 
Speaking about the new partnership, Ridwan Olarere, CEO, Lemonade Finance, said:
"We are excited to partner with such an innovative company like Bitzlato to connect more Africans through payment. Many Africans living on the continent face many difficulties when making payments as remittance companies charge high fees and are time-consuming. We are now providing our users with a cost-effective way of sending money to Ghana, Kenya, the UK, and Europe."
Commenting on the opportunities this provides to crypto traders on the BZ platform, Mike Lunov, CEO, BZ, said:
"This partnership will provide a much-needed gateway that enables the markets we serve to seamlessly interact with each other in a borderless and open environment. We seek to break the barriers that presently exist for cross-border transfers and enable our users to generate value through the opportunities that accrue from cryptocurrency trading. The innovation exhibited by the Lemonade platform, and the brilliance of its team assures users of top-notch, secure, and reliable transfers going forward."
Following this partnership, Bitzlato is now looking to partner with merchants in the crypto space, especially in Nigeria, Ghana, South Africa that have a steady flow of Nigerian Naira (NGN) to increase liquidity on the platform.
Take advantage of the new Lemonade Finance payment method on Bitzlato, which offers zero transactional fees for money transfers from Nigeria into Kenya, sign up to Bitzlato and start trading crypto today.
Disclaimer: This is a sponsored post. Readers should do their own due diligence before taking any actions related to any company, product, or service mentioned in this article. BitcoinAfrica.io is not responsible, directly or indirectly, for any loss or damage caused by or in connection with the use of or reliance on any content, product, or service mentioned in this post. 
Mark Carnegie's Crypto Fund Eyes Massive Returns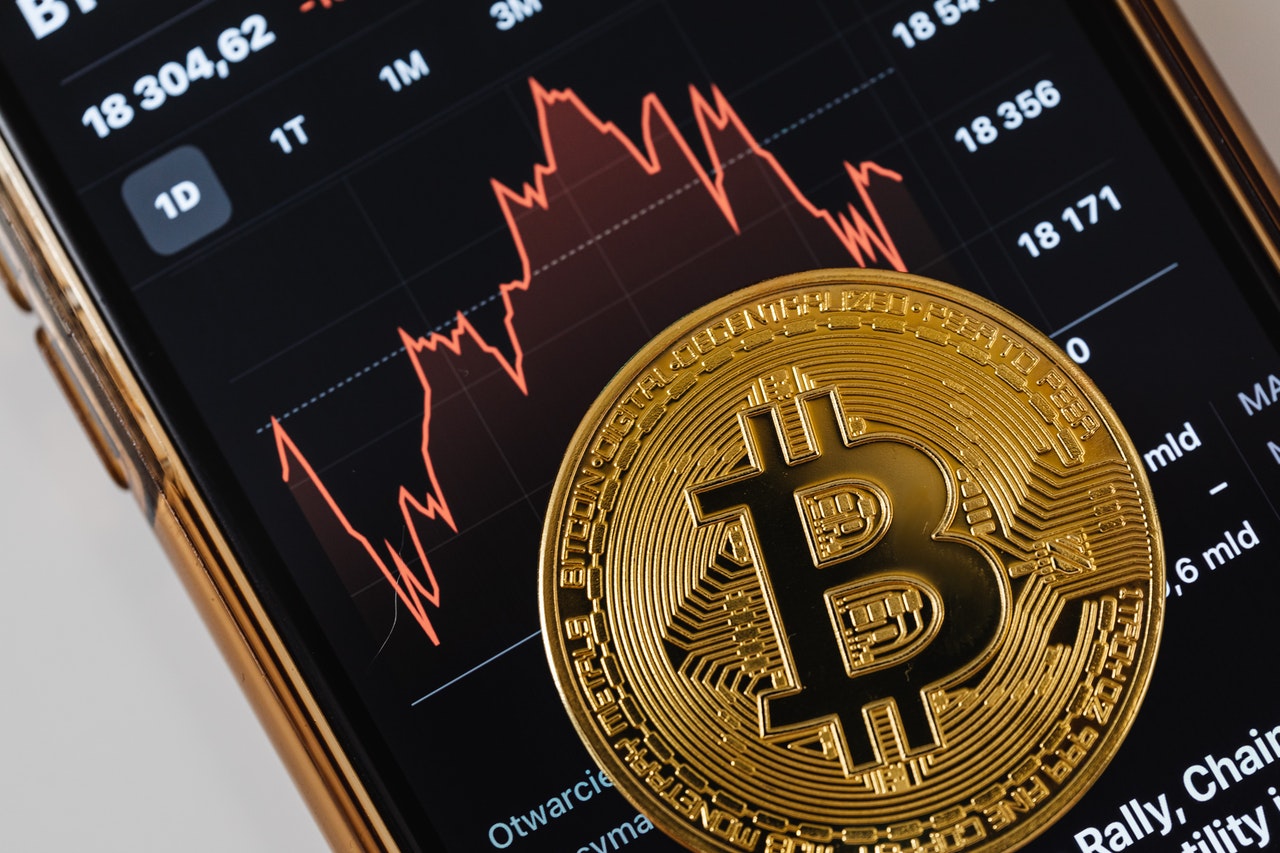 Mark Carnegie, the world-renowned Venture Capital Investor and entrepreneur hailing from Australia, plans to launch an unlisted cryptocurrency fund. Mr. Carnegie's MHC Fund will use a bold combination of complex DeFi (Decentralised Finance) and Crypto-Trading strategies to generate a 30 per cent annual return for investors.
From his holiday home in Madagascar, Mr. Carnegie, expressing his views with his characteristic wit and energy, repeated prior ideas that investors should allocate 1 to 2 per cent of their net worth to crypto as a hedge against inflation risks:
"The money printing is a risk and you've got to think what you're going to do to protect yourself against it. Now, with Australia the general solution is buy a house. The problem about that is you forgo a tonne of liquidity if that's your only solution," he said.  
Mr. Carnegie, who regrets not recognizing the potential of DeFi and crypto earlier in his career, has joined forces with Russian-born Sergei Sergienko – a star in crypto, blockchain, and fintech circles – to launch the MHC Digital Asset Fund, which is designed for sophisticated investors, with a minimum investment floor of 50,000$.
The MHC Fund will invest 45 to 75 percent of its assets in cryptocurrencies with a market cap of at least 1 billion USD (1.3 Billion AUD), such as Bitcoin and Ether. In addition, the fund will invest 30 to 60 percent of its assets into stablecoin denominated DeFi strategies.
Mr. Carnegie is energetically moving forward with a prototype fund involving a few private investors who, along with Mr. Sergienko, have put some money down to successfully launch and trade it.
"Sergei's got a whole lot of what I call proprietary alpha in that he knows a lot more people that are real in this community," Mr. Carnegie said. "He's proven and therefore access to his proprietary deal flow allows you, for not a huge amount of capital exposed, to get a disproportionate upside in some of those things. 
"So we think we can put together a portfolio. It's not going to get all the upside of the crypto market, but it's going to take some sting out of the downside." 
One characteristic DeFi strategy the fund will take advantage of is known as "Staking". Staking allows market participants to make assets available on a specific blockchain network in exchange for a yield.
"We also think we're going to be able to make intelligent asymmetric bets in the options market," said Mr. Carnegie. "We aren't a typical investor in this space in that we're prepared to trade away some of the upside [to target the 30 per cent return]."
Crypto-savvy Sergey Sergienko has made quite a name for himself in Russia as a millionaire crypto trader and audacious user of the Clubhouse application. During the last decade, he has spent a fair amount of time travelling between bitcoin mining sites in abandoned Siberian factories – taking advantage of abundant and cheap electricity – and his home in Paddington, Sydney.
"We use automatic market makers and the discrepancies in returns in stable coins to produce a greater return for the fund," Mr. Sergienko said. 
"Effectively, we're providing liquidity to automatic market makers on DeFi market protocols and receive commission from the trades executed on those protocols. We do it on different blockchains, thereby also taking advantage of different pricing for commission on different blockchains." 
The MHC fund is designed to capture the upside from the rise in Bitcoin. However, Mr. Carnegie believes the leading cryptocurrency is less sophisticated compared to the ethereum blockchain's world-changing potential to contribute to the vision of a more libertarian world enlightened by decentralised finance.
"It's hard, hard, hard to understand it [DeFi] and turn it into a language for people from the outside," he said. "The reason I'm doing this rather than HODL, which is buy bitcoin and hold on for dear life, is it's just for me a weak part of your investment thesis, the strongest is proper DeFi and proper smart contracts." 
Ethereum, dubbed the World Computer, is an open-source blockchain platform. Value is transferred across this platform thanks to a cryptocurrency called Ether.
Ether is also used to pay for transactions on the network. Ethereum powered smart contracts allow, among other things, the use of digital escrow accounts to ensure tradies receive payment when a job is completed.
"I thought ether was going to outperform bitcoin and everything else. So the bitcoin people have done better than me," Mr. Carnegie said. "But I thought it was better to try and put together a more complicated portfolio with Sergei because this thing is so dynamic. All the success in DeFi is going to pull bitcoin higher with it."
Disclaimer: This is a sponsored post. Readers should do their own due diligence before taking any actions related to any company, product, or service mentioned in this article. BitcoinAfrica.io is not responsible, directly or indirectly, for any loss or damage caused by or in connection with the use of or reliance on any content, product, or service mentioned in this post.