First Julpad Token Launch to hold on May 19 with African Cryptocurrency Exchange, Quidax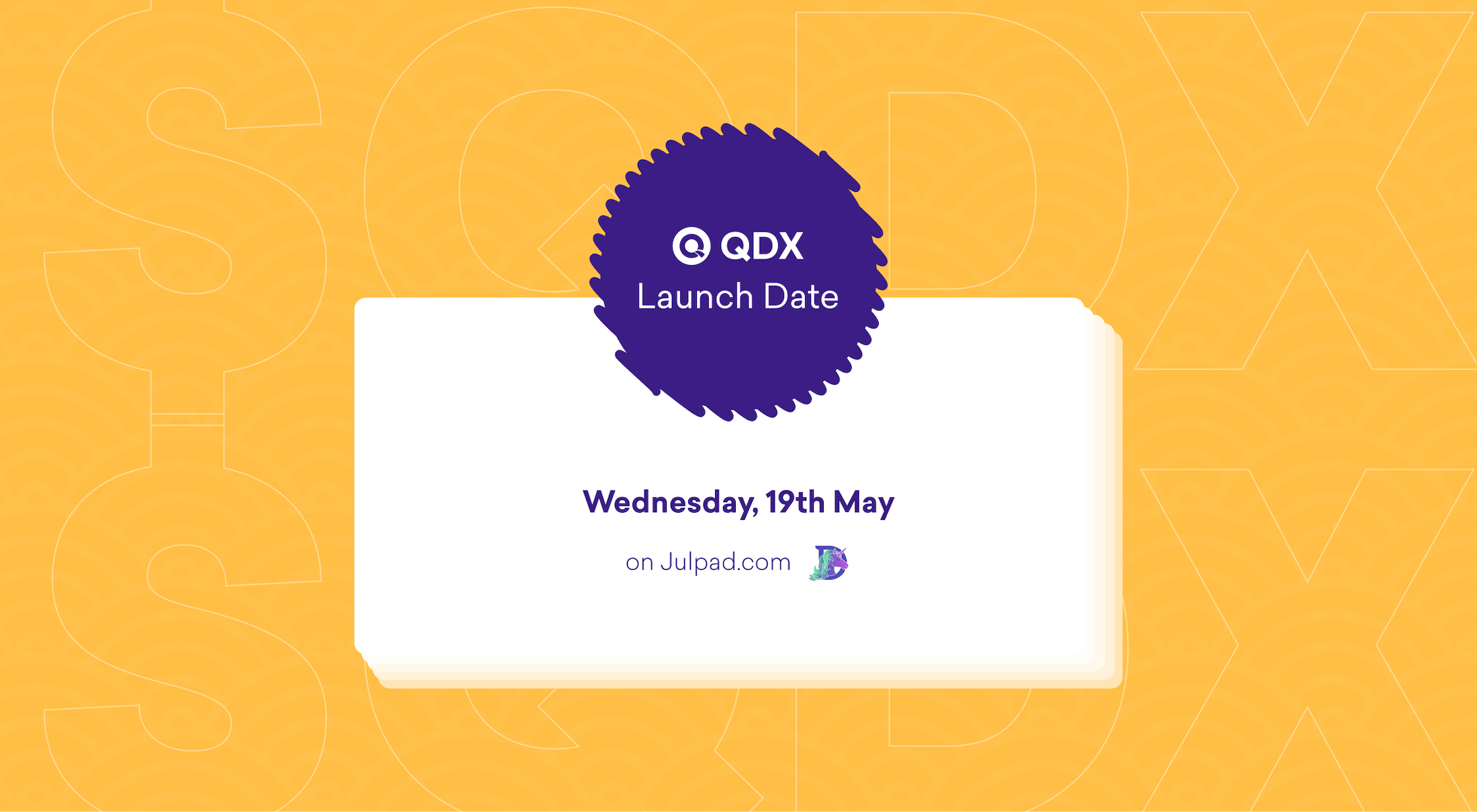 Cryptocurrency Exchange Quidax has announced that it will be launching its ecosystem token, QDX, on JulSwap's launchpad Julpad on May 19, 2021, at 10 am (UTC) QDX will be the first exchange token to launch on Julpad.
On Twitter, the company revealed that the QDX private sale had sold out within 10 minutes. According to Quidax CEO Buchi Okoro, the speed of the private sale showed how enthusiastic the community is towards QDX. ''The record sale of the private allocation shows the enthusiasm towards QDX and our transition towards becoming the home of BEP20 tokens,''' he added. The private sale was the first phase of the token launch, with 3% of the total QDX supply made available to strategic partners and early community members.
To keep everyone updated on the token launch, Quidax will be hosting two AMA sessions on Tuesday, May 18, 2021, by 3 pm (UTC) and by 5 pm (UTC). The sessions will be held on the JustLiquidity telegram channel and the QDX telegram channel. Both will feature Quidax CEO, Buchi Okoro, and JulSwap CEO, Tobias Graf to answer questions about the token and how to get it.
The exchange had recently revealed that it was evolving from its African-focused strategy towards a global strategy that will position it to become the global home of BEP20 tokens. Quidax also announced a partnership with JulSwap, one of the biggest decentralized exchanges (DEX) in the Binance Smart Chain Ecosystem.
Last week the African founded startup shared that it had done over  3.2 billion dollars worth of transactions since launch and have grown their customer base from 50 customers in 2018 to over 400,000 customers across 72 countries today.
Quidax has also partnered with leading blockchain analysis firm Chainalysis to provide transparency and reduce fraud cases within its ecosystem. Chainalysis has a track record of helping cryptocurrency platforms assess risk, safeguard against illicit transactions, and protect their reputations with superior Anti-Money Laundering (AML) solutions. Quidax will be able to leverage Chainalysis solutions to optimize its platform. 
About Quidax
Quidax aims to be the home of BEP20, giving anyone access to tokens on the Binance Smart Chain (BSC), as well as popular cryptocurrencies. Apart from instant exchange services, Quidax enables OTC trading and gives fintech companies the tools to offer cryptocurrency services to their customers through a dedicated API. Quidax was officially launched in 2018 and has processed over $3 billion in transactions. Quidax also has a global appeal with over 400,000 customers in more than 70 countries.
Quidax Token: Quidax.com/QDX
QDX Token Community (Telegram): https://t.me/QDXToken
Facebook: https://facebook.com/QuidaxGlobal
Twitter: https://twitter.com/QuidaxGlobal
Instagram: https://www.instagram.com/quidaxglobal/
Quidax Global Community (Telegram):  https://t.me/QuidaxGlobal  
Disclaimer: This is a press release. Readers should do their own due diligence before taking any actions related to any company, product, or service mentioned in this article. BitcoinAfrica.io is not responsible, directly or indirectly, for any loss or damage caused by or in connection with the use of or reliance on any content, product, or service mentioned in this post. 
South African Users Can Now Mine RENEC Token for Free on Remitano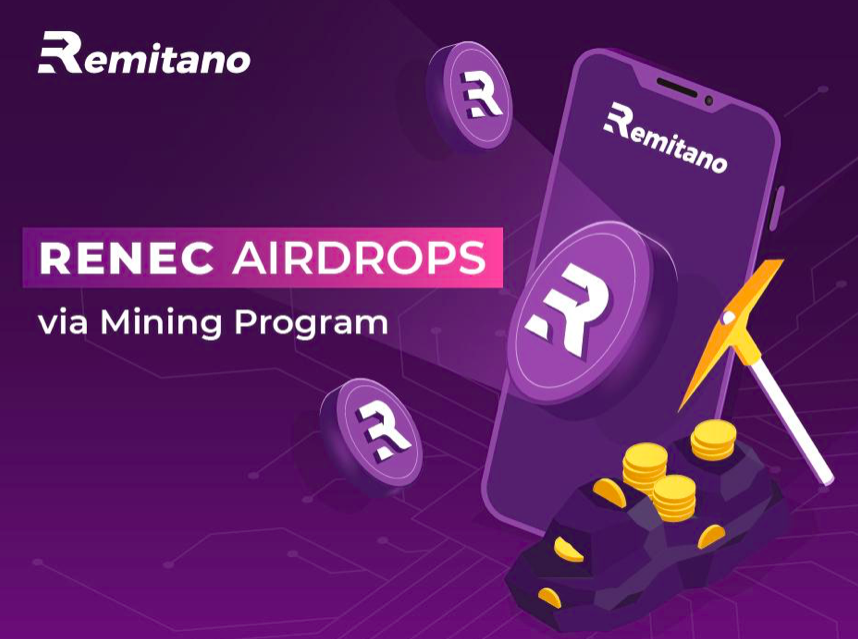 Global peer-to-peer crypto exchange Remitano is currently developing its native token, RENEC, to improve the quality of services delivered to customers, reduce transaction fees and ensure secure and swift transactions. While Remitano Network is still in the development phase, Remitano has provided an amazing opportunity for old and new Remitano users in South Africa to earn FREE RENEC via a mining program.
What is RENEC?
RENEC is an abbreviation of Remitano Network Coin. It is the token of the Remitano network, a blockchain designed to facilitate quick transactions at a reduced fee, a fast decentralized exchange with efficient escrow in place. The launch of the RENEC token was announced on June 30th, 2021.
What makes RENEC different?
Remitano Network is not a single blockchain, rather it is a set of blockchains. The initial network will be a simple value transfer one, similar to Bitcoin, Litecoin but with faster block time and more efficient consensus protocol. At this stage, RENEC will be called Remitano Electronic Cash.
RENEC will also be the base currency for the Token Decentralized Exchange and the decentralized fiat-token escrow that will be built on the Remitano Network. With RENEC, crypto swap and P2P trading fees will become cheaper.
Remitano commits to deliver the first 3 products for the Remitano Network as follows:
1. Low fee decentralized P2P electronic cash with Multisig capability
2. Low fee decentralized tokens exchange
3. Low fee decentralized escrow service
After that, remitano.com will work closely with the community in order to build other blockchain products.
The Remitano Network is designed to be scalable, therefore, new products will be built on it, consequently increasing the value of RENEC.
Check out the Official RENEC whitepaper to learn more about this token.
How to own RENEC?
Because Remitano holds its investors and traders in high esteem while also reducing risk, Remitano will not hold any ICO for RENEC. It is different from other ICO's where investors will have to pay ETH or BTC to secure a specific amount of the coin. Instead, RENEC will be given out freely to both new and old Remitano users in South Africa and other countries through mining.
For now, Remitano only allows mining through the Remitano mobile application. So you need to Install Remitano App and begin mining RENEC at the tap of a button.
4 easy steps to mine RENEC
1. Download the Remitano app on PlayStore and AppStore.
2. Register or log in to the app
3. From the list of menu that is displayed, click on "Mining RENEC". This should take you to the mining page.
4. Click on the "Mine RENEC" button to start mining
Eventually, it will show the progress of your mining RENEC like this image:
Users must have registered an account with Remitano and verified their phone number to be eligible to mine RENEC. Mining RENEC is not automated so once you already have the app you have to log in to your account every day to mine RENEC.
A user can mine up to 0.02 RENEC per hour depending on the level of verification. Complete up to level 2 of verification to increase your mining power. You can also boost your RENEC rewards through Remitano referral. When your referrals mine successfully, you earn 20% of their mined RENEC.
Check out the definitive guide of the RENEC token.
Remitano will continue to build products on the RENEC network. This will give RENEC a lot of utility and usage. Also, the fact that Remitano is a very popular escrowed P2P cryptocurrency exchange in multiple countries across the world, with time, the value of RENEC is likely to increase which is why you should try and get the token now that it is free.
About Remitano
Remitano is one of the largest peer-to-peer (p2p) cryptocurrency trading platforms in the world, currently serving users in more than 30 countries. The platform provides an escrowed p2p crypto marketplace allowing users to buy bitcoin in South Africa and cryptocurrency easily and safely. Remitano is a market leader in the p2p platform space, featuring an intuitive and user-friendly interface, 24/7 customer support, and boasts some of the lowest fees in the industry.
Got Questions?
Reach out to Remitano via:
E-mail: marketing@remitano.com 
Socials: Facebook, Twitter, Instagram
Disclaimer: This is a press release. Readers should do their own due diligence before taking any actions related to any company, product, or service mentioned in this article. BitcoinAfrica.io is not responsible, directly or indirectly, for any loss or damage caused by or in connection with the use of or reliance on any content, product, or service mentioned in this post. 
BC.GAME Achieves Major Crypto Milestone! Converts License Into NFT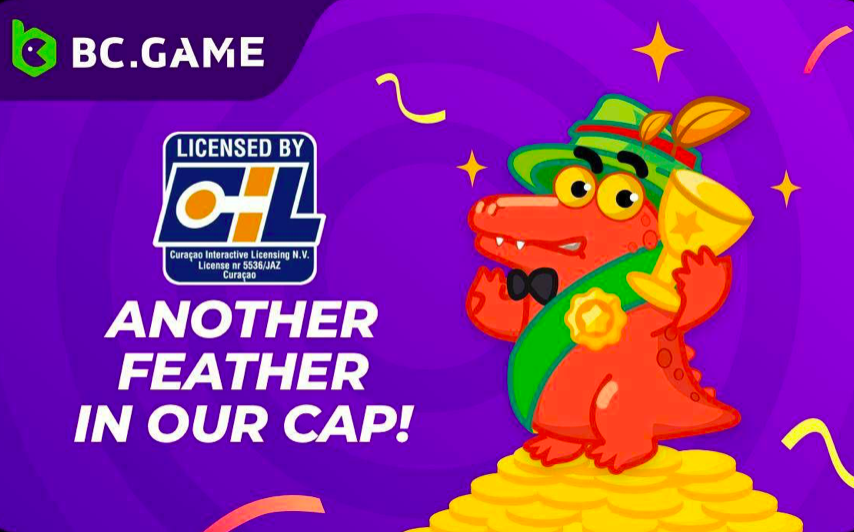 August 28, 2021 – We have fantastic news to share with you today! BC.GAME just added another feather to their cap! BC.GAME is now the proud owner of the much-awaited Curacao License!
Curacao Interactive Licensing N.V.(CIL)  is one of the top four most popular globally acknowledged casino licenses! In addition, Curacao Interactive Licensing N.V.(CIL) is one of the four master operators who received oversight roles from the Curacao government. The other three are E-Gaming (N.V. 1668/JAZ), Antillephone (N.V. 8048/JAZ), and Gaming N.V. (365/JAZ).
Curacao has an excellent reputation for having a trustworthy, responsible, and stringent licensing protocol. Having a Curacao license means adhering to all rules and complying with all applicable regulations!
In easy terms, it means BC.GAME will have a better standing with other companies and partners in the crypto gaming industry! This further strengthens the company's beliefs of providing complete security and an optimal & provably fair gaming experience to their users! 
A Curacao license opens up more significant avenues for a crypto gaming platform! This further makes it possible for BC.GAME to provide their players with better games, bigger rewards, highly recognized providers, easier integration of new currencies, to name a few!
For you, our dear community, it means a better and more trustworthy platform with a great gaming experience and a wide variety of games to choose from!
Obtaining the Curacao License helps BC.GAME attain a recognized standing in the global market and significantly strengthens its position as one of the Best Crypto Casinos! You can find the original company license here.
As the first-ever casino to support Bitcoin Lightning Network; BC.GAME is determined to achieve a globally acclaimed compliance standing! But all in good time as this is just the beginning!
For security, the license was uploaded to the decentralized storage blockchain, the IPFS, and minted into an NFT compliant with the EC-721 standard before being transferred to BC.GAME's ENS bcgame.eth account.
The online gambling platform's decision to secure the CIL sub-license in the IPFS before minting it as an NFT shows the flexibility and possibilities of blockchain, which BC.GAME is amongst the first ones to achieve!
All users, including regulators worldwide, can now view the license, which is an efficiency win, considering how governments have stepped up, shifting their muzzles to crypto entities.
BC.GAME would like to extend their heartfelt gratitude to each of their amazing players who stood by them and pushed them to reach greater heights with each achievement!
The company further mentions, "Thank You for trusting us and providing your unwavering support to BC.GAME! We are because of you! Thank You ! We aim to provide our players with the best crypto casino experience full of huge winnings, fun, and good times! But, as we always say, Don't Trust, Verify It.
Once again, we thank you, dear players, for constantly pushing us to be the Best!"
And to all the new users, they say: "Welcome! Become a part of the most rapidly growing crypto gaming community and have an experience like no other!"
Congratulations to all, and we wish you a super lucky winning time!🍻🍻  Join BC.GAME now!
Disclaimer: This is a press release. Readers should do their own due diligence before taking any actions related to any company, product, or service mentioned in this article. BitcoinAfrica.io is not responsible, directly or indirectly, for any loss or damage caused by or in connection with the use of or reliance on any content, product, or service mentioned in this post. 
Stake Your ETH (8.55% APR) and Reinvest Locked Funds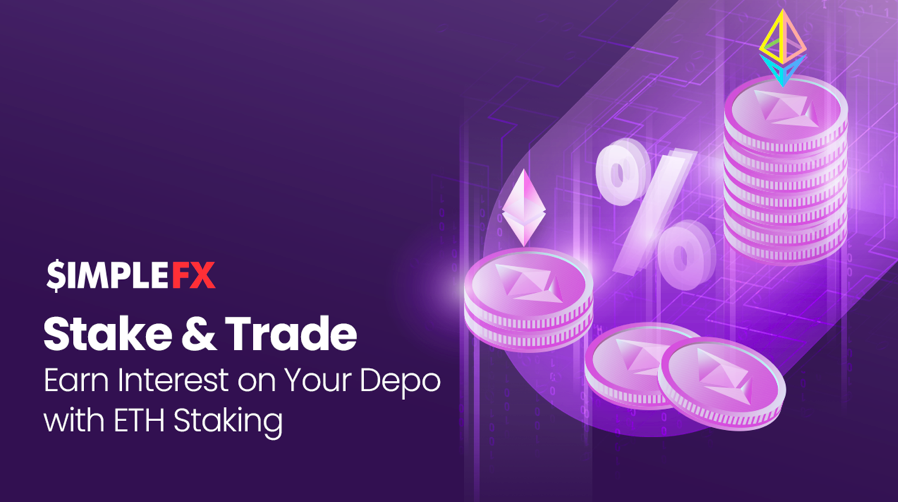 Are you tired of 0% interest on your fiat currency savings? Join the most significant cryptocurrency upgrade and earn up to 8.55% annualized reward rate (APR) for your deposit.
Ethereum 2.0 upgrade is the next big thing in crypto. The second-largest cryptocurrency is migrating from the energy-consuming proof-of-work (PoW) to a much more efficient proof-of-stake (PoS). Under PoS, you lock funds used for validating transactions, and you earn interest rates as a reward.
You can stake your ETH, become a validator, and earn high interest on your deposit. Holding ETH this year might be a good idea, as analysts expect the Ether price to soar in case of a successful upgrade. Staking is becoming more and more popular as validators can earn up to 8.55% APR. No wonder over $13 bln worth of ETH has been staked as ETH 2.0 already.
However, not everyone can run a validator node. You need 32 ETH at minimum (over $88k), deep knowledge of the Ethereum network, and your infrastructure.
It's much easier to join SimpleFX Stake&Trade. It's a unique staking pool service, where you can invest the frozen funds. Stake your ETH today. The earlier you do it, the higher the reward.
Here's what you get with SimpleFX Stake&Trade:
No fees and no minimum deposits

Stable Interest Earnings from your ETH deposit

ETH 2.0 offers a high APR

Profit from the rising Ethereum price

Use the staked funds for trading.
Invest your staked coins. Trade stocks, forex, gold, crypto. Hedge your ETH 2.0 funds with bright leveraged shorts. Staking your Ether, you make a profit while helping the ETH community secure the network and run a historic cryptocurrency upgrade.
200-times cheaper than traditional Ethereum transfers
Tired of paying high fees for your BTC or ETH transfers? We've got you covered! Our engineers have just integrated Binance Smart Chain (BSC) payments for ten new cryptocurrencies.
Open the following accounts and enjoy BSC payments that cost $0.25 per transaction instead of $50 using traditional Ethereum ETC20 tokens:
BTC – Bitcoin
ETH – Ethereum
LINK – Chainlink
LTC – Litecoin
BCH – Bitcoin Cash
ZEC – Zcash
ETC – Ethereum Classic
DAI – Dai
DOT – Polkadot
XRP – Ripple
BAND – Band Protocol
XTZ – Tezos
ONT – Ontology
ADA – Cardano
ATOM – Cosmos
YFII – yearn.finance
EOS – Eos
The transaction cost is very affordable. Here are the SimpleFX payments time and fees estimations for BSC and ETH Networks for May 2021:
| | | |
| --- | --- | --- |
| | BEP-20 | ETC-20 |
| Deposit | free | free |
| USDT Withdrawal | $0.25 | $50 |
| Deposit confirmation time | 1 min | 15 min |
Binance is one of the significant cryptocurrency exchanges, and they are developing their payments ecosystem to help their customers make cheaper and faster transfers.
About SimpleFX
SimpleFX is a renowned trading app that has been in business since 2014. Was one of the first brokers offering cryptocurrency accounts. You can sign up for Bitcoin, Ethereum, Binance Coin accounts with just an email.
The broker's agile team is improving its tools constantly. Recently they have created a native HarmonyOS app for Huawei users.
SimpleFX's purpose is to provide the easiest way to trade globally. SimpleFX is mobile-first, but you can use the same app across all devices. Trade with SimpleFX WebTrader, native iOS, Android, or Huawei app or MetaTrader4.
Their team is always up to date with the newest cryptocurrency trend. They offer the lowest transfer fees available; that's why they have recently introduced Binance Coin, Binance USD, and the fastest and most economical Binance Smart Chain.
If you'd like to trade a stock or any other asset they still don't have in their offer, give them a shout, and chances are they are already working on it; if not, they will include your proposition in the products roadmap.
Wall Street has zero control over them. Sign up with an email address, make a deposit, and cash in profits.
Using just your email address, you can also become a SimpleFX affiliate. You don't need to deposit a single cent to start earning lifetime revenue share (up to 30%) from your referral links.
Sign up to SimpleFX with an email, give it a try, and ride the ever-exciting global financial markets.
Here's why SFX is the best trading app:
no ID verification for cryptocurrency accounts. Sign up with an e-mail

Invest Bitcoin, Ethereum, Tether, Binance Coin, and more (22 cryptocurrency accounts)

No minimum deposits

No fees

Up to 50x leverage on stocks $1,000 depo = $50,000

Up to 500x leverage on Forex $1,000 depo = $50,000

Reputable – over seven years in the market

Global reach – check out for your local currency (over 20 fiat currencies)

Great support English, Spanish, Portuguese and more (probably in your language)

SimpleFX is independent and not controlled by Wall Street

Active development team willing to add new features especially for you

Frequently updated WebTrader (working in every browser), native iOS and Android apps

The most efficient cryptocurrency payments. Binance Smart Chain (BEP-20) fast transfers with super low fees (100 times lower than Ethereum ERC-20)

Stake & Trade – earn 8.55% annual interest on your ETH 2.0 deposit. Trade with your frozen money.
Disclaimer: This is a press release. Readers should do their own due diligence before taking any actions related to any company, product, or service mentioned in this article. BitcoinAfrica.io is not responsible, directly or indirectly, for any loss or damage caused by or in connection with the use of or reliance on any content, product, or service mentioned in this post.