People in Bitcoin: Adam Back
Satoshi Nakamoto, the inventor(s) of Bitcoin and author(s) of the Bitcoin whitepaper, 'Bitcoin: A Peer-to-Peer Electronic Cash System' whitepaper, cited one of Adam Back's inventions, 'Hashcash,' as an example proof-of-work system that would help to implement a distributed timestamp server. On a peer-to-peer we will need to use a proof-of-work system similar to Adam Back's Hashcash, Satoshi explained.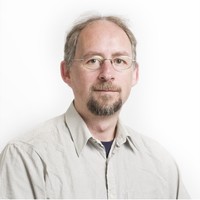 Over the years, many have theorised that Adam Back is Satoshi. However, Adam has repeatedly denied this. 
Adam Back is a cryptographer, cypherpunk, and crypto industry leader. He is the inventor of Hashcash, a proof-of-work system that was first used in addressing email spamming and Distributed Denial of Service (DDoS) attacks. Currently, the system is used to verify transactions and also as part of the algorithms used in the mining processes of Bitcoin and other cryptocurrencies. 
As one of the people who shaped the operations of the cryptocurrency world, Adam strongly believes that excessive money printing will lead bitcoin to an eventual price of $300,000. To date, he continues to advocate, and contribute to the growth of Bitcoin.
In his professional journey, Adam Back has worked with and founded many companies. Some positions he has held include being e-cash consultant to Nokia and Credentica (acquired by Microsoft). He also worked as an architect and cryptographer at Zero-knowledge systems. And has consulted for security companies such as oneID, Vmware, and QWcap.
Today, Adam is probably most known as a co-founder of Blockstream, the Bitcoin-focused blockchain development company.  
To follow Adam Beck and learn about his opinions on Bitcoin, check out his Twitter @adam3us.