How to Spot a Bitcoin Scam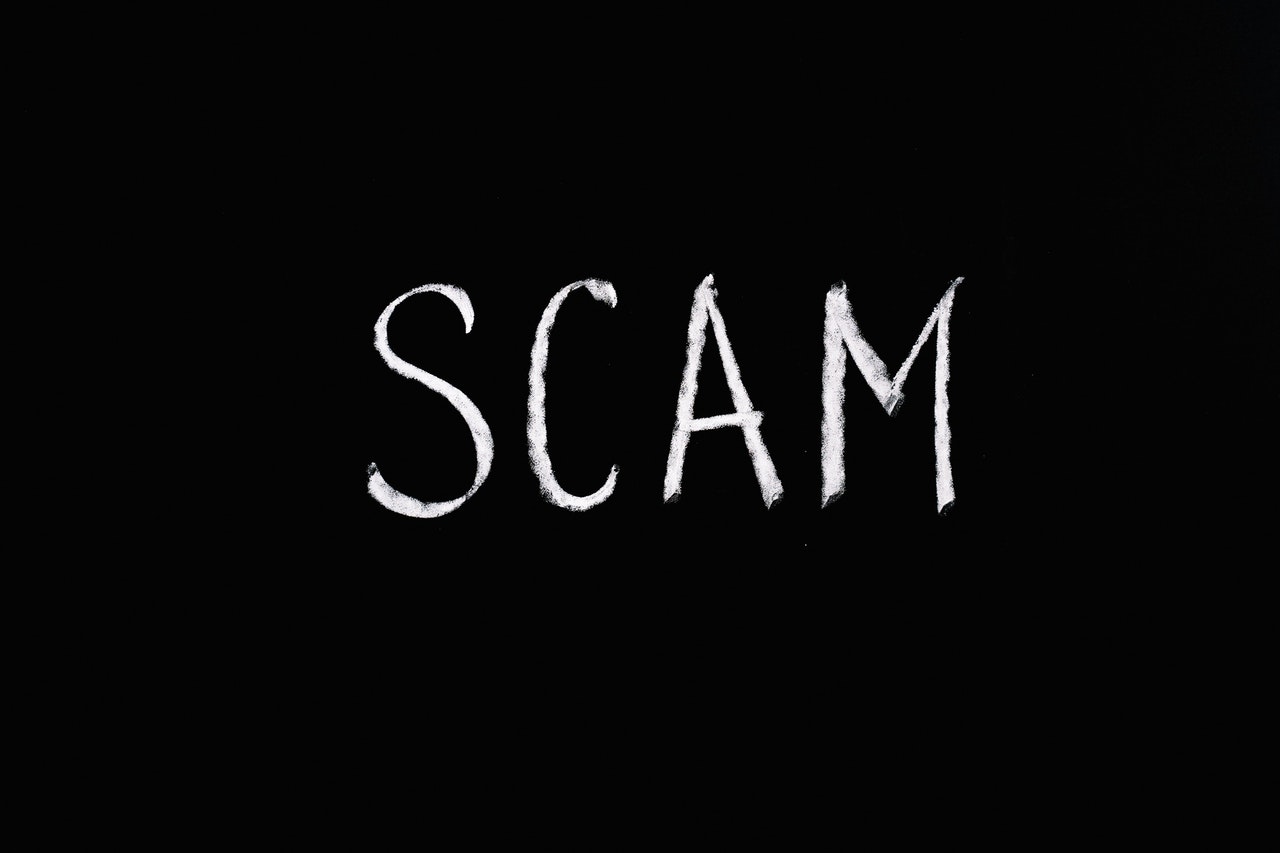 Bitcoin is not a scam but there are plenty of bitcoin scammers out there taking advantage of desperate and uninformed people. As bitcoin's price continues to soar, more and more crypto scams are cropping up every day.
In this guide, you will learn how to spot a bitcoin scam and avoid it.
What is a Bitcoin Scam?
If you have watched the TV series Imposters, you might have heard that people only get conned because they are willing. Think about that for a second. It makes sense, right?
When you are sending money to a site promising you wildly insane daily returns, deep down you know it is too good to be true. Yet, you send the money anyway because the promise of riches is blinding. Well, that is how scams work in a nutshell.
So, what separates the victims of scams from the people that can immediately spot a bitcoin scam?
It is simple: knowledge.
When you know how a scam might look like, you can "smell" it from a mile away and avoid it.
Below are several tips that can help you spot a crypto scam:
The promise of daily, weekly, or monthly returns that are two-fold your initial investment or more. Most websites use the same process: sign up, deposit money, and wait for your quick returns. Unfortunately, you will see the returns increasing on your account, but you cannot withdraw them.
A site that is using the name of a celebrity to sell its service. You might have seen this fake Elon Musk giveaway or a similar one on Twitter. Why should you send bitcoin to someone for them to send it back doubled when they could just send you the doubled bitcoin? It does not make sense.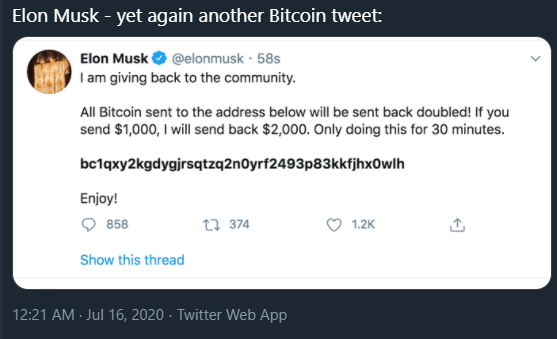 The use of "fake" images on the website. You can spot these "fake" images on the testimonial section, the homepage, and the team section. To find out if a company is using other people's photos, conduct a reverse image search and use Google images to find the original source. Alternatively, right-click an image and select "Search Google for Image." You can also view photos more closely to see if they are photoshopped.
While it is not always the case, some websites will have a poor design and grammatical errors.
The words used on the website are too salesy and aim to "wow" the viewers. They could also induce the fear of missing out (FOMO) in their visitors.
After making your initial investment, the company will ask you to invest some more so that you can withdraw your profits. They will claim that the extra funds will cover some made-up fees.
The language used to describe technical terms is vague and awkward. For example, a bitcoin cloud mining platform that does not clearly and correctly explain how the whole process works is probably not undertaking any mining at all.
Social media links that do not lead to any accounts.
Fake testimonials with a similar pattern. The false reviewers will praise the website explaining how the investment has changed their lives. When you read such testimonies, they are all saying the same thing but in different words. Real reviews do not look like that.
A non-existent team section.
No company information.
Top 5 Most Common Bitcoin Scams
A bitcoin scam can present itself in various forms. Below, we have listed the five most common ones.
YouTube Giveaway Livestreams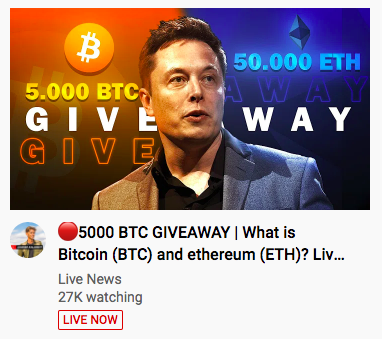 Scammers have been taking advantage of YouTube's algorithm to push fake bitcoin giveaways to unsuspecting people. That means that if you regularly watch videos of famous people like Elon Musk and Robert Kiyosaki, YouTube might unknowingly recommend a live event allegedly featuring these people.
The scammers will claim that these people are giving away free bitcoin. The fraudsters will use real videos of well-known celebrities endorsing bitcoin at some past event or interview.
But since you do not know that, you will be sold. You will send bitcoin expecting to get back twice the amount you were promised. But you will not receive anything.
Cloud Mining Scams
Most bitcoin cloud mining companies are either scams or will barely make you any returns. Companies that are actual scams will claim that they have mining rigs in a remote location and they can rent you hash power. Your only tasks are to send your investment and wait for returns while they will do all the work. Nonetheless, investors will never get their money.
Some lucky investors that invested earlier might receive their returns. But that is only because the company is using the investments of new investors to pay older investors. The company will keep this up until it can no longer pay returns. This could happen if the company is set up as a Ponzi scheme.
Furthermore, companies will also use the pyramid scheme model where they reward investors for recruiting new people. For example, the Bitclub Network used this method to scam investors.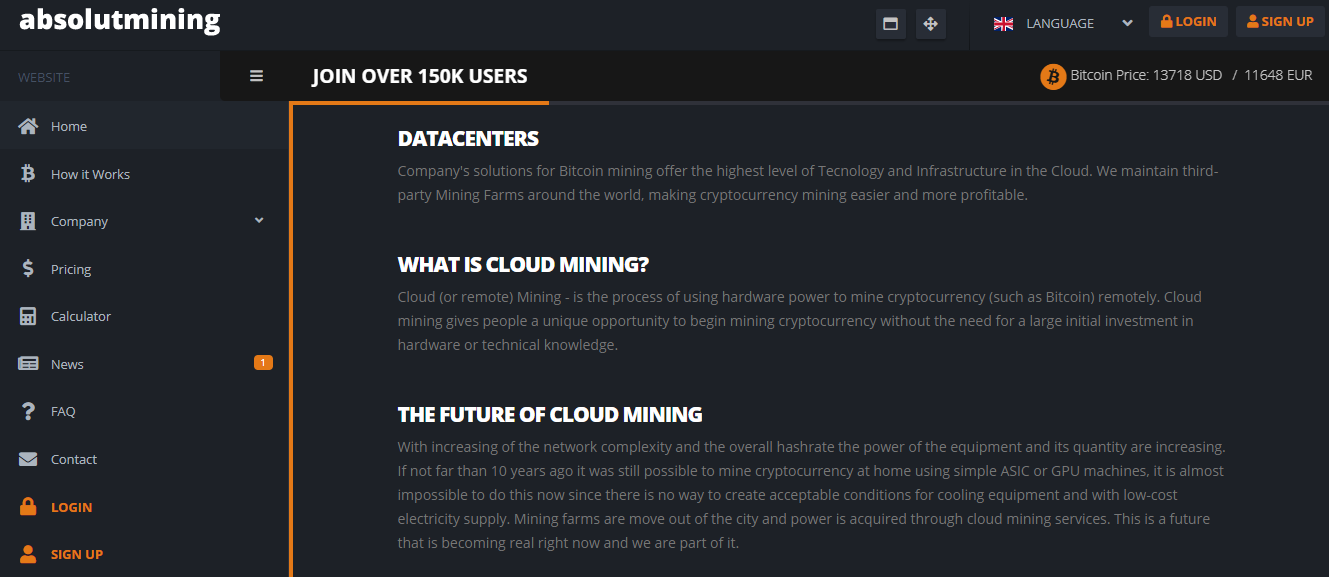 The cloud mining site above is very suspicious. Notice the vague and incorrect statements that the company is using. Moreover, pay attention to grammatical errors.
Sextortion Mail Scams
In this scenario, a fraudster will claim that they hacked your computer and recorded intimate moments via your webcam.
Next, they will threaten to share photos or videos with your friends and family unless you send them bitcoin.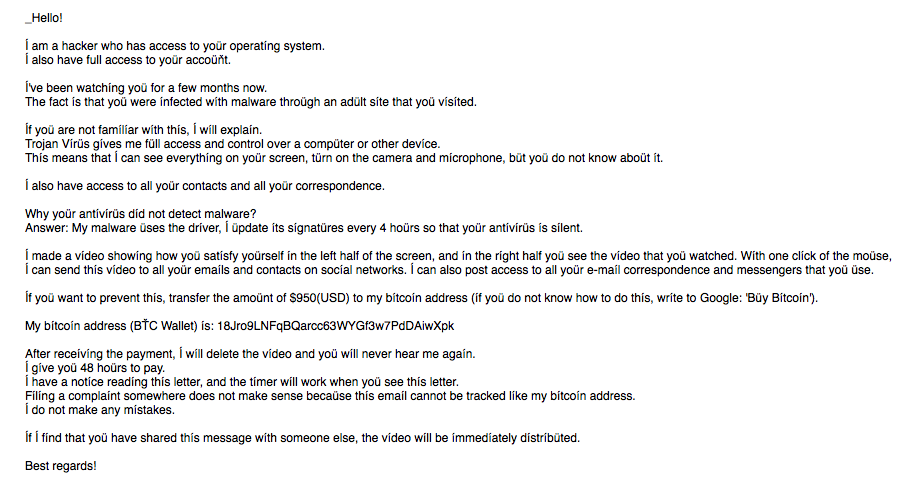 Over the period that this type of scam took place in early 2020, scammers made away with about half a million dollars in bitcoin, according to a report by SophosLabs.
"Investment" Plans and Platforms
Scammers could also use bitcoin investment platforms to make money. They will use catchy phrases to get your attention like: "Your smart move is bitcoin investment. Do not miss out on the financial revolution."
Additionally, they will offer investment plans promising quick gains.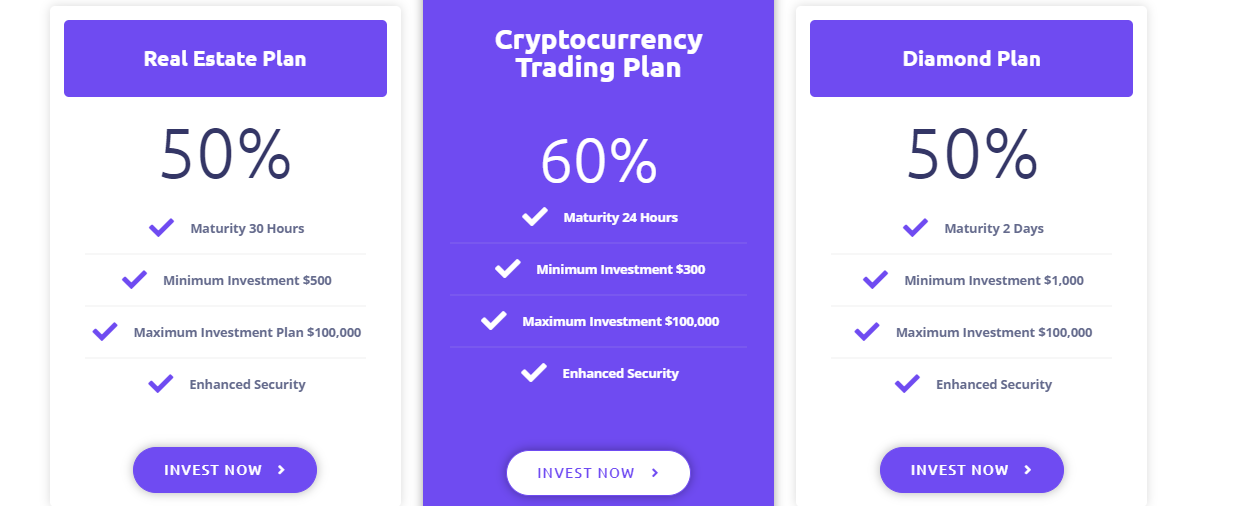 For instance, a bitcoin investment platform called Alpha Prime claims that it is "a legit bitcoin investment site." That is the first red flag.
While the website design is attractive, you can easily spot several other red flags.

We carried out a reverse image search of the first reviewer, and guess what? The company pulled the image from Pexels.
The company has also pulled the other two images of the "reviewers" from other websites.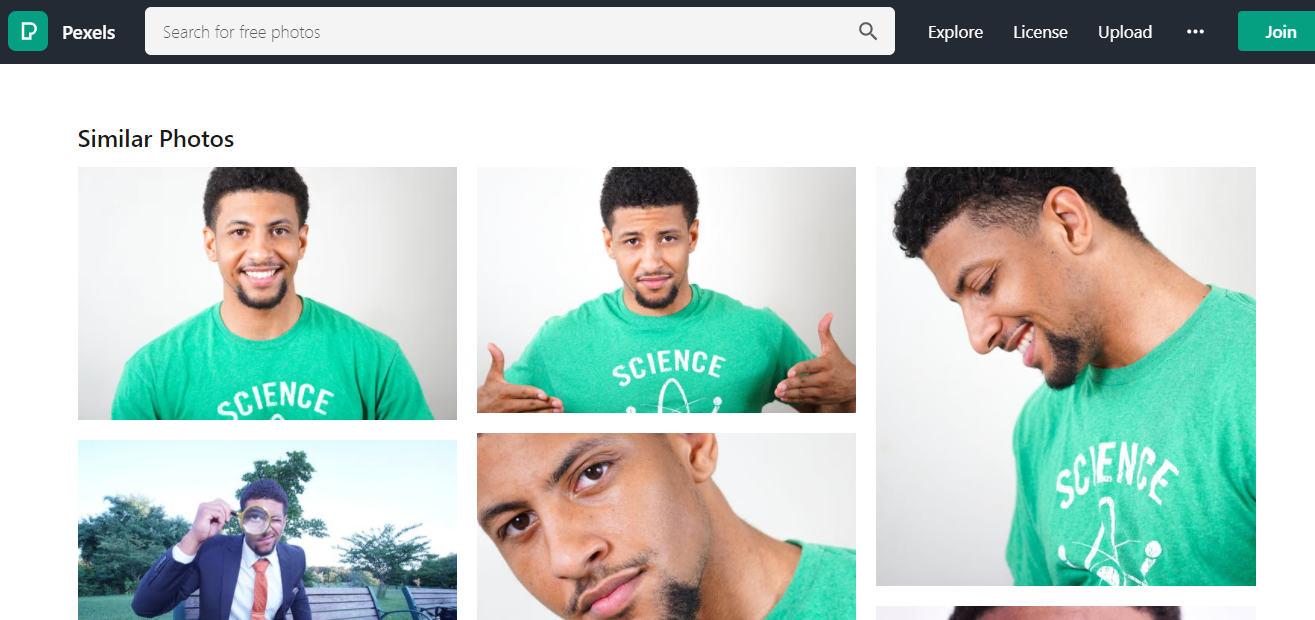 Crypto Malware
Crypto scammers also send messages on social media or emails with an enticing link.
For instance, the message could say that you can mine bitcoin for free by downloading software via the link provided. Once you download the software, malware will infect your computer. The scammer can then access your computer to steal your bitcoin holdings.
How to Avoid a Bitcoin Scam
Now that you know how to spot a bitcoin scam, how do you avoid it?
The first step to avoid bitcoin scams is to learn about cryptocurrencies and blockchain technology. Once you understand these two topics, then you can question the information you see online.
Other tips include:
Consult with other people to find out their views of the investment opportunity you are interested in. Alternatively, search online for reviews.
Always assume that any giveaway by a "celebrity" is a scam.
When a famous person follows you and sends you investment messages on social media, double-check that it is a legit account.
Never click suspicious links.
Stay away from cloud mining sites.
Only use well-known crypto exchanges.
If someone is pressuring you to invest in something, ignore their messages or block them.
Ensure that the websites you visit are legit by double-checking the URL.
Research the team and company before investing in a token offering.
Never share your private key.
Carry out a reverse image search to find out if a company is using legit photos.
Learn more about a domain name and the owner by running a search on Whois Domain Lookup.
Stop and think before sending bitcoin.
Stay away from get-rich-quick websites.
Only trade with people that have a high trust score on P2P marketplaces.
The unfortunate reality is that bitcoin scams are not going away. Therefore, your only chance of staying safe is to stay informed and to observe the tips above.
To learn more about Bitcoin, download the Bitcoin Beginner's Handbook for free.