Top 3 Methods to Buy Bitcoin with PayPal Instantly in 2022


PayPal is one of the most popular payment methods on the Internet. As a result, many cryptocurrency users are looking to buy crypto with Paypal. In this step-by-step guide, you will discover the top three methods to buy bitcoin with PayPal instantly and securely.
Localbitcoins
You can buy bitcoin with PayPal on the peer-to-peer exchange Localbitcoins. To get started, visit localbitcoins.com, sign up for a new account and enter your personal information. Next, verify your phone number and you are ready to go.
Go to "Quick Buy", choose PayPal on the dropdown menu and hit search. The platform will then display the sellers that offer PayPal as a payment option. Pick the seller of your choice, type in the amount of bitcoin you wish to buy, and send the trade request.


To avoid any issues with your seller, view their feedback and look out for information such as their trust level, feedback score, and verified personal details.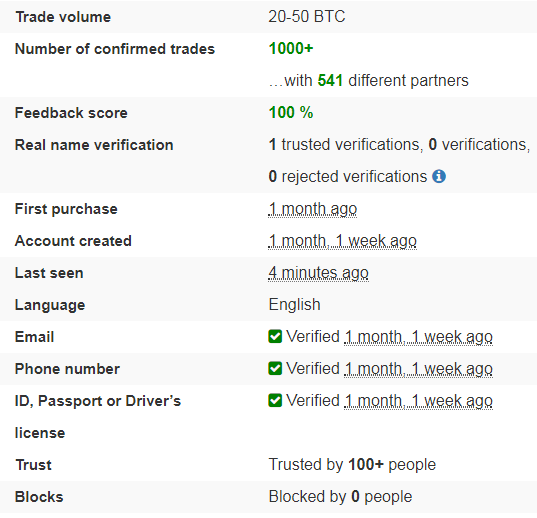 The platform will then give you payment details enabling you to pay the seller through PayPal. Localbitcoins allows parties to discuss the transaction through the built-in messaging system to ensure that the process runs smoothly.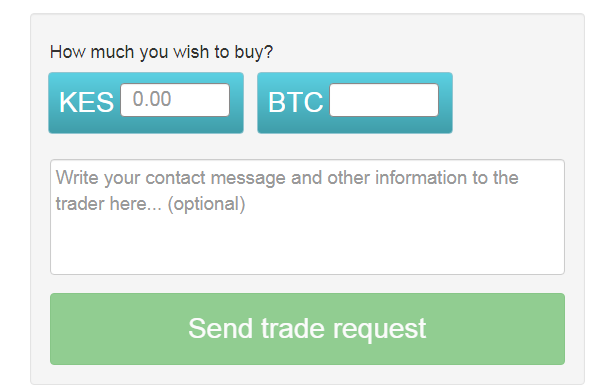 Localbitcoins holds the bitcoin in escrow protection until you complete the payment. The bitcoin are then released to your wallet.
Pros
Worldwide accessibility
Decent platform fees
Fast transactions
Cons
High exchange rates
Possibility of scams
Paxful
Paxful is a peer-to-peer marketplace where you can buy bitcoin with PayPal. To get started, visit paxful.com, select PayPal as a payment option, enter the amount of USD you want to use to purchase bitcoin, and then click "Buy Bitcoin Now."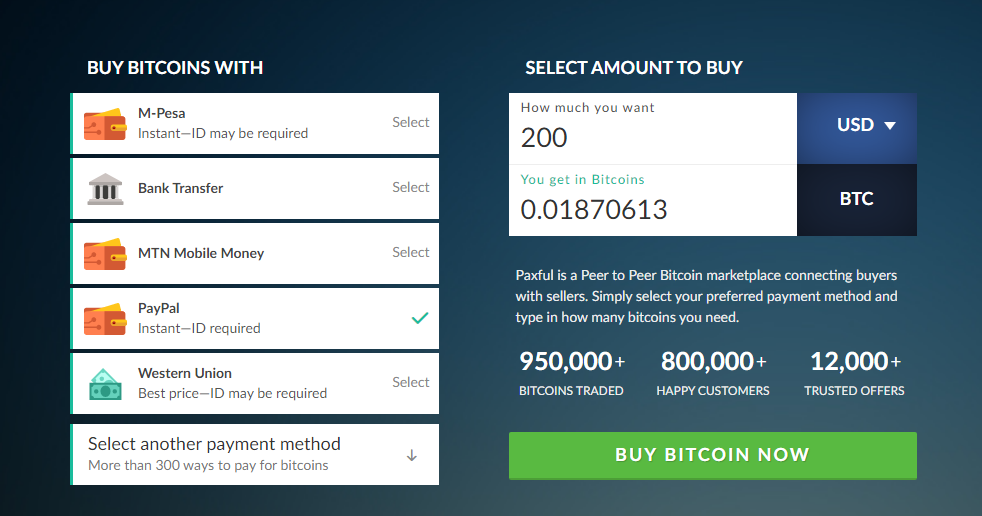 Paxful will display a list of open offers from sellers providing PayPal as a payment option. At the top of the page, Paxful displays the current price of bitcoin to keep you updated.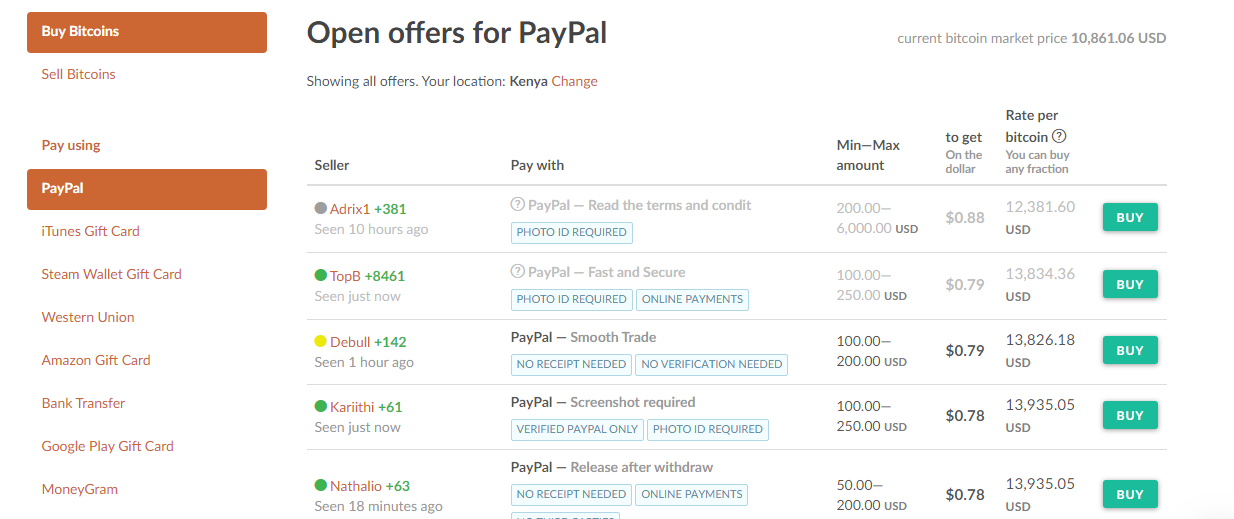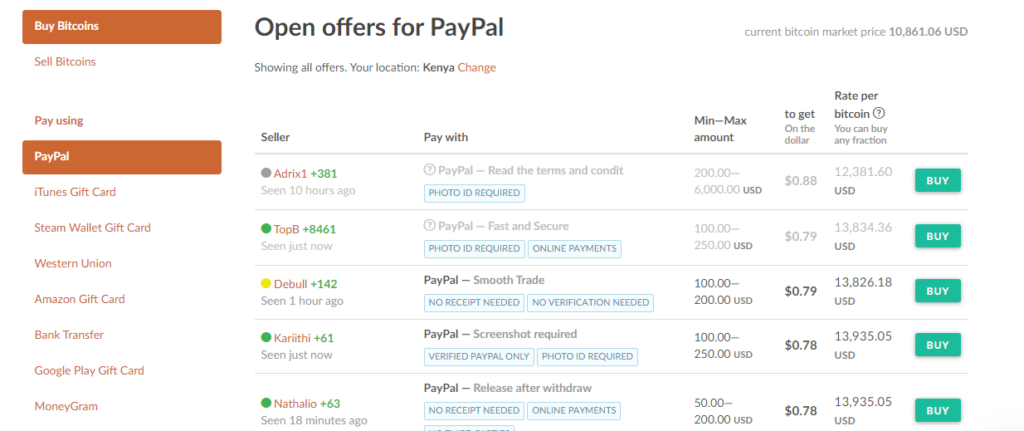 Scroll through the list of sellers and view their requirements and their rates. For instance, some sellers require you to have a verified PayPal account while others do not ask for any verification.
Once you have chosen the seller you want to transact with, click "Buy" and Paxful will direct you to first create an account. Enter your email address, username, and password to register. Then, confirm your email address, fill in your profile details, verify the necessary information, and proceed with your transaction.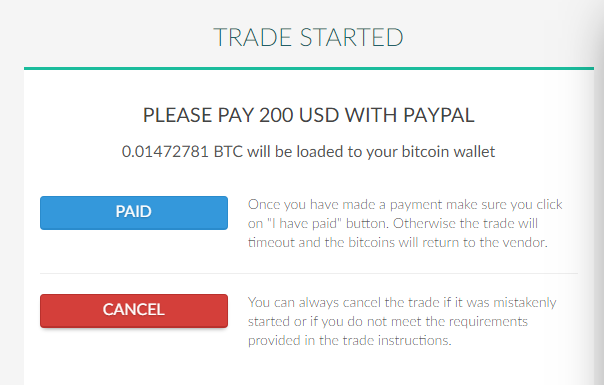 Before clicking "Buy Now" from your preferred seller, read through the feedback comments other buyers have written. Once satisfied that this is the right seller for you, proceed with the trade.
Paxful offers its users secure escrow services and live chat for both parties to keep in touch throughout the transaction. The live chat option also enables you to upload any verification documents the seller needs.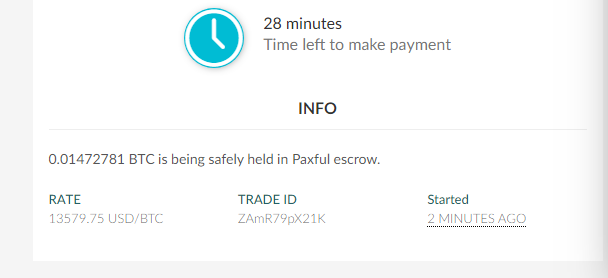 You will be given a 30-minute period to make the payment and once you are done, you should click "Paid" to receive your bitcoin. If you do not want to go through with the transaction, Paxful provides you with the option to cancel it. During this period, bitcoin is held in escrow and released once the payment is complete. If you cancel the trade, Paxful releases the bitcoin back to the seller.
Pros
Readily available support forum
Positive user feedback
Easy-to-use platform
Cons
High exchange rates
Possibility of scams
Xcoins
Xcoins is a peer-to-peer marketplace that allows users to buy bitcoin with PayPal. The platform claims that it offers convenient, secure, and fast transactions by automating the "process of offering and receiving bitcoin."
To get started, sign up for a new account on xcoins.io. Once you have entered the code sent to your email, create a strong password, and click "Continue." Xcoins will then ask you to select your country after which you will proceed by clicking "Continue."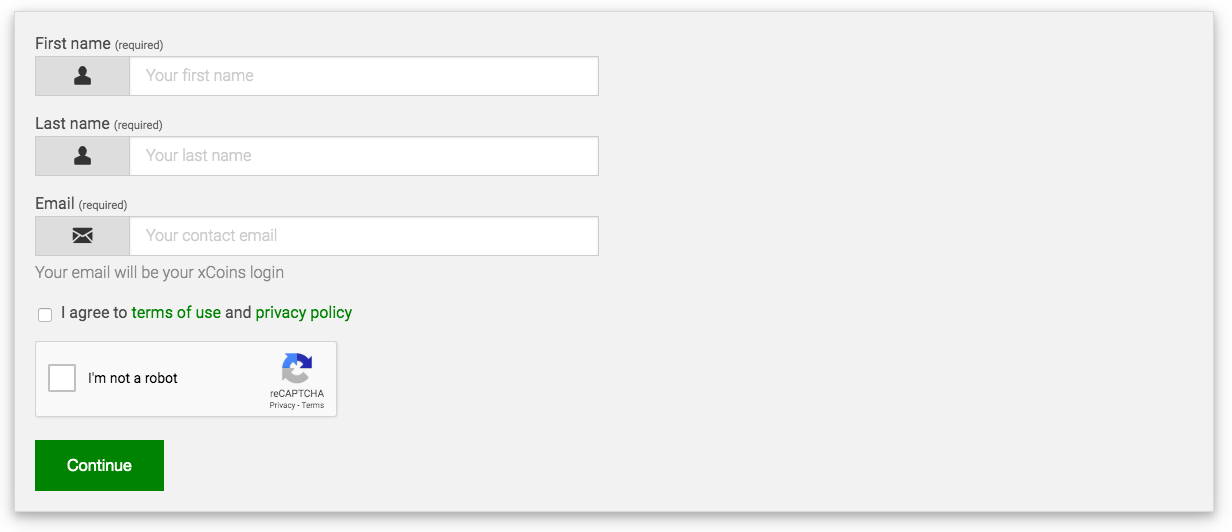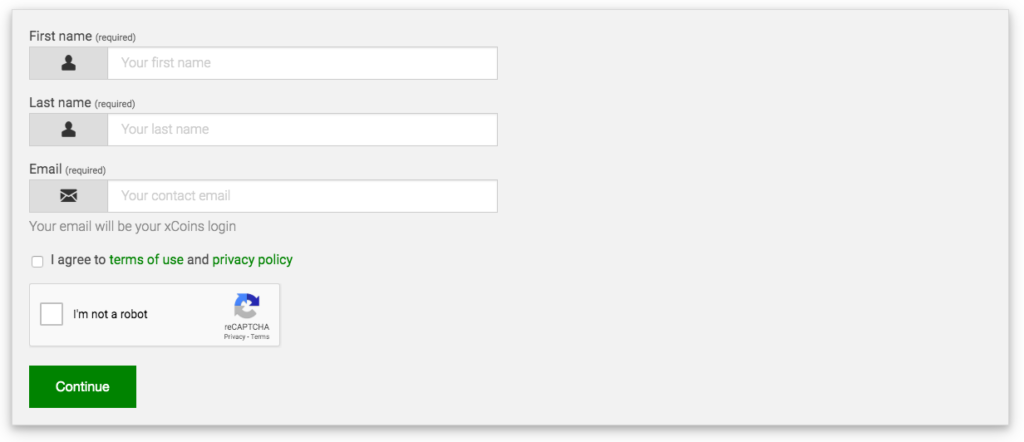 The platform will ask for your phone number which will be used for two-factor authentication. You will also choose whether you want to receive the code by SMS or by voice. Once you have entered your code, select your preferred authentication method and click "Continue."
A new page will appear where you can type the amount of USD you want to spend to purchase bitcoin. The platform also reminds you about miner fees so that you can adjust your amount accordingly in case you require an exact amount of bitcoin. Xcoins allows users to purchase bitcoin from $20 to $1,000.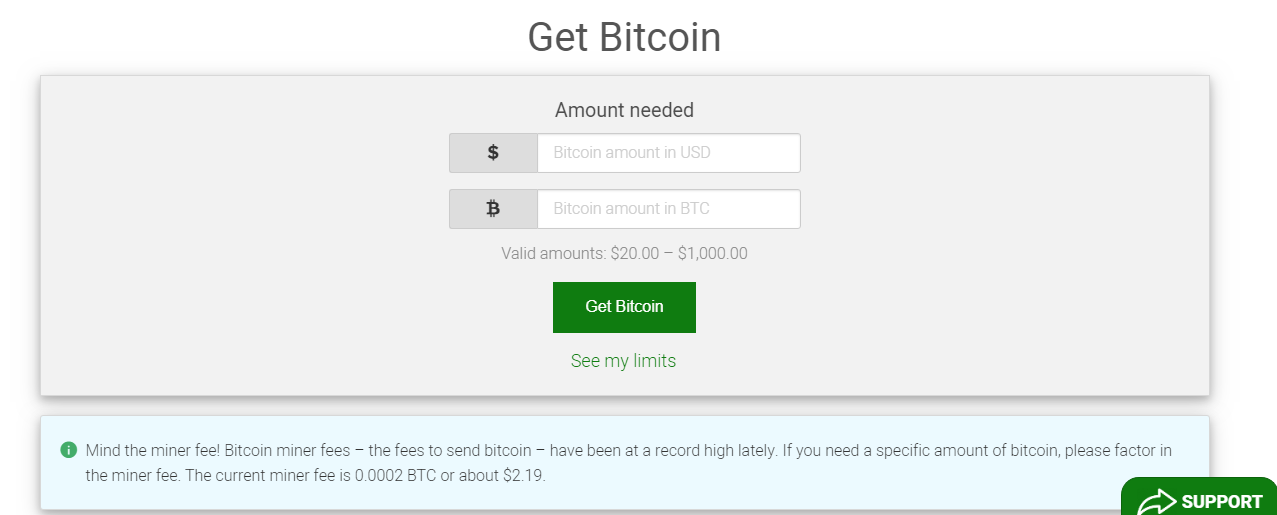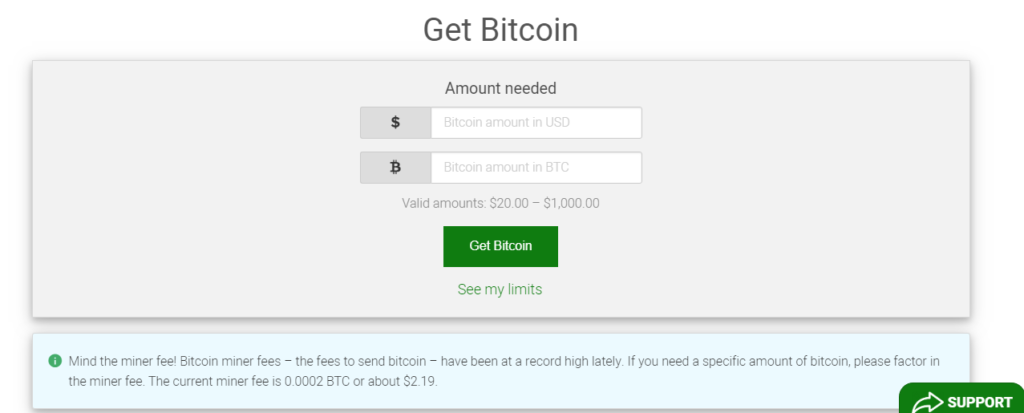 Xcoins operates differently than other peer-to-peer platforms. On Xcoins, users receive bitcoin through a loan. That means that you will accept a loan agreement before proceeding with the transaction. Instead of selling bitcoin, the platform lends you bitcoin instead.
The transaction process entails sending a security deposit to your account, paying PayPal processing fees, paying lender's fees, and paying a one-time interest rate of the loan. This interest rate is fixed and it can be as high as 20 percent.
To get back your deposit minus the fees, you need to repay your loan by returning the bitcoin amount equivalent to the amount you received in USD. To use this exchange, a brief ID verification process is required.
Besides buying bitcoin on Xcoins, you can also lend to other users. The exchange matches you with buyers (borrowers), who then deposit money to your PayPal account.
Pros
Easy to register an account
Enables instant bitcoin purchases using PayPal
Cons
Interest rates for lenders are fixed at 15 percent, which is high compared to other exchanges
Xcoins support staff is not available 24/7
Can take a week or longer for Xcoins to send refunds in case of transaction issues
Only available in select countries.
To learn more about Bitcoin, download the Bitcoin Beginner's Handbook for free.