How to Buy Dogecoin: A Step-by-Step Guide for 2021
Dogecoin is an open-source cryptocurrency that allows users to send money online. Learn how to buy dogecoin in this step-by-step guide for beginners.
What Do You Need to Buy Dogecoin?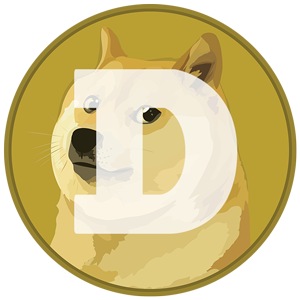 After you have researched this cryptocurrency and decided that you want to buy it, you should set up a wallet. You can get a desktop or mobile wallet from the dogecoin website. The desktop wallet is available for Windows, Mac OS X, and Linux. Additionally, the phone wallet is available for Android.
Next, you will need an account with a crypto exchange that supports this cryptocurrency. Binance is an example of such an exchange. You will also need to prepare front and back photos of your ID for the account verification process. This guide will use Binance as an example.
Registering an Account
Here is how you can register on Binance:
Go to the website.
On the top right-hand side, click "Register."

Choose whether you want to create an account with your email address or phone number.
Enter your email address or phone number
Input a strong password.
Click "Create Account."
Enter the code Binance has sent to your email address or phone number.
You can now deposit supported local currencies or crypto. Alternatively, you can click "Buy crypto with your credit card." Note, however, that you will have to verify your information first.
To verify your info, click the profile icon at the top of the screen and select your email address or phone number.
Go to settings and select "Basic Info."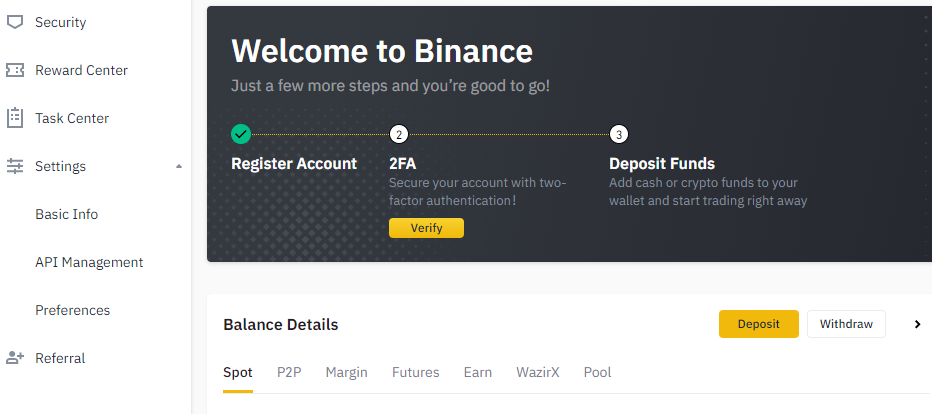 Verify your personal details to boost your withdrawal and deposit limits.
Select your country, then click "Start."
Type in your name, date of birth, and residential address.
Click "Submit & Continue."
Select a document type and click "Continue."
Upload the document you selected and click "Continue." On the other hand, you can take a photo of your document.
Next, upload or take a photo of your portrait.
Once you are done, wait for Binance to approve your information.
How to Buy Dogecoin Instantly
After you receive verification approval, you can now buy dogecoin. You should take the steps below:
Click the "Buy Crypto" tab.
Choose the currency you will use to buy dogecoin and enter the amount. Note that some supported local currencies cannot buy dogecoin. That means that you can use an alternative currency like USD.
Enter the amount you want to spend and select dogecoin as the crypto you are buying.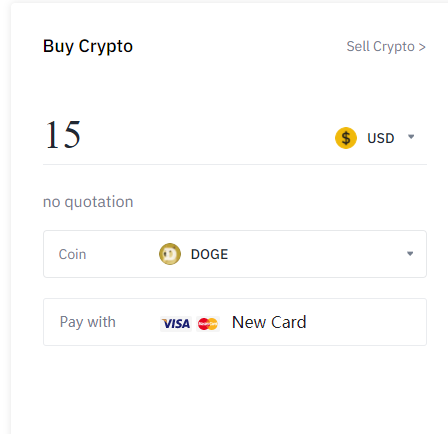 Click "Buy DOGE." Note that the only payment method you can use is a Visa or Mastercard. Keep in mind that Binance only supports debit and credit cards in selected countries.
Confirm the payment, and complete the 3DS safety certification which entails identity verification.
Once the payment is complete, you will receive dogecoin in minutes.
How to Buy DOGE Using Trading Pairs
You can also use trading pairs to buy dogecoin. If you could not buy dogecoin with a card because your country is not supported, you can use a longer method. Use the following procedure:
Go to "Wallet" then select "Overview."
Click "Deposit" and select "Deposit Cash."
Choose the currency and the payment method.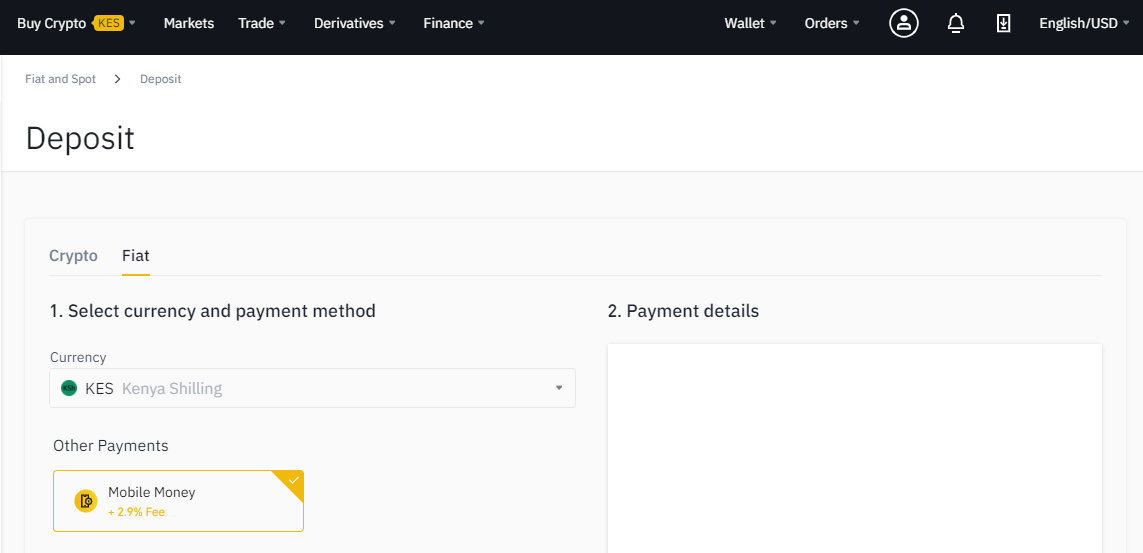 Once you have deposited your local currency, click the "Buy Crypto" tab and select "Cash Balance." This option will allow you to buy a cryptocurrency like bitcoin and tether. These are some of the cryptocurrencies with trading pairs on Binance. For instance, you can buy bitcoin to trade the DOGE/BTC pair.
Enter the amount you want to spend and click "Buy DOGE." You will get BTC in your wallet.
Next, go to "Markets."
Search for the DOGE/BTC pair and click "Trade." This trading pair enables you to buy dogecoin with the bitcoin you bought.
Choose "Classic Trade." Select "Spot" then create a market order for quick buying.
Enter the amount you want to purchase and click "Buy DOGE."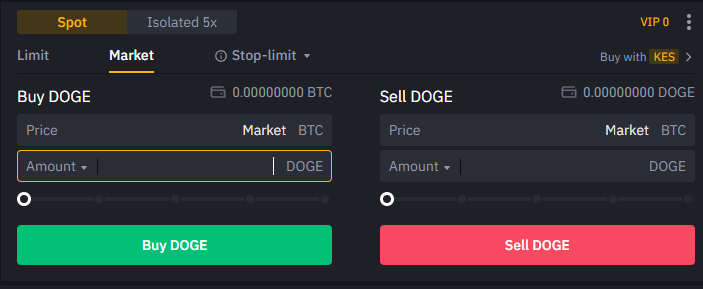 The exchange will execute your order, and you will receive dogecoin in your wallet. If you choose a limit order, you will have to wait for a  trader to meet your buy order at the price you specified.
Bear in mind that using trading pairs requires certain skills. Therefore, read and watch trading tutorials if you are a beginner.
Using Binance's Basic Conversion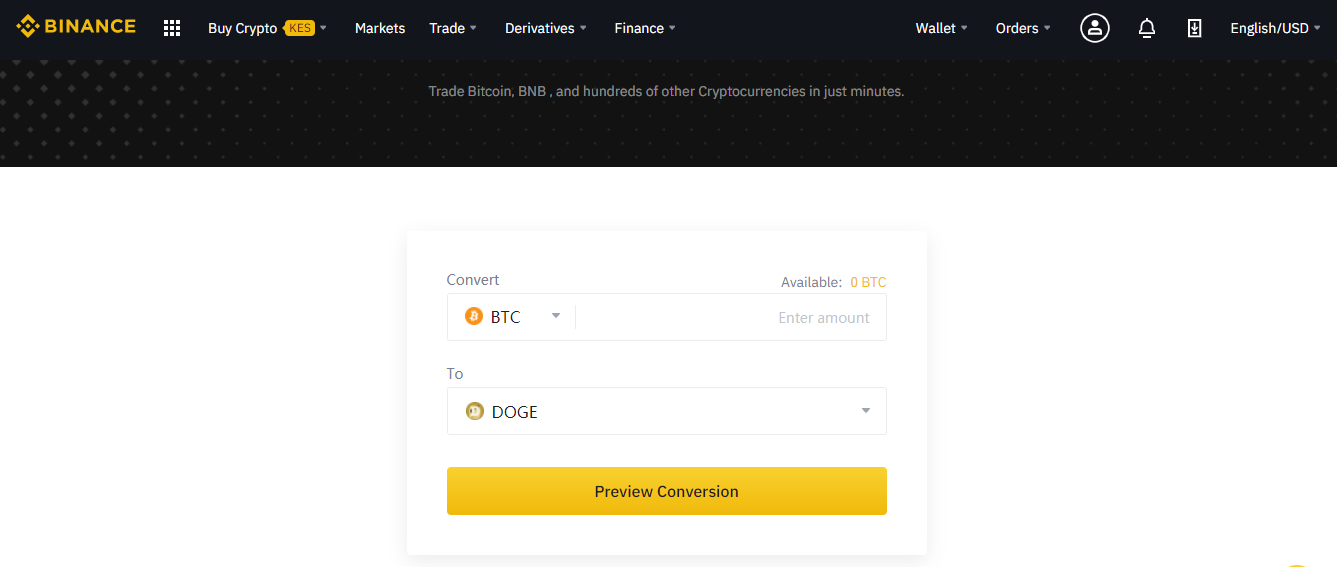 Binance provides a feature that allows users to convert one coin into another. You can use this option if:
Your local currency cannot buy dogecoin directly on Binance.
Binance does not support card payments in your country.
Here is the process you should follow:
Go to wallets to deposit your local currency.
Use your fiat balance to buy a coin that is available in your country. For example, you can purchase bitcoin. To be on the safe side, however, go to "Trade" at the top of the screen and select "Basic." Find out if you can convert the cryptocurrency you want to buy to dogecoin.
You can convert bitcoin to dogecoin, for instance. Therefore, buy BTC and convert it to dogecoin. The dogecoin balance should reflect in your wallet.
After acquiring dogecoin through any of the steps above, you can move it to the wallet you set up for safekeeping. You should not leave crypto in your exchange wallet unless you are trading frequently.