How to Mine Aeon: A Beginner's Guide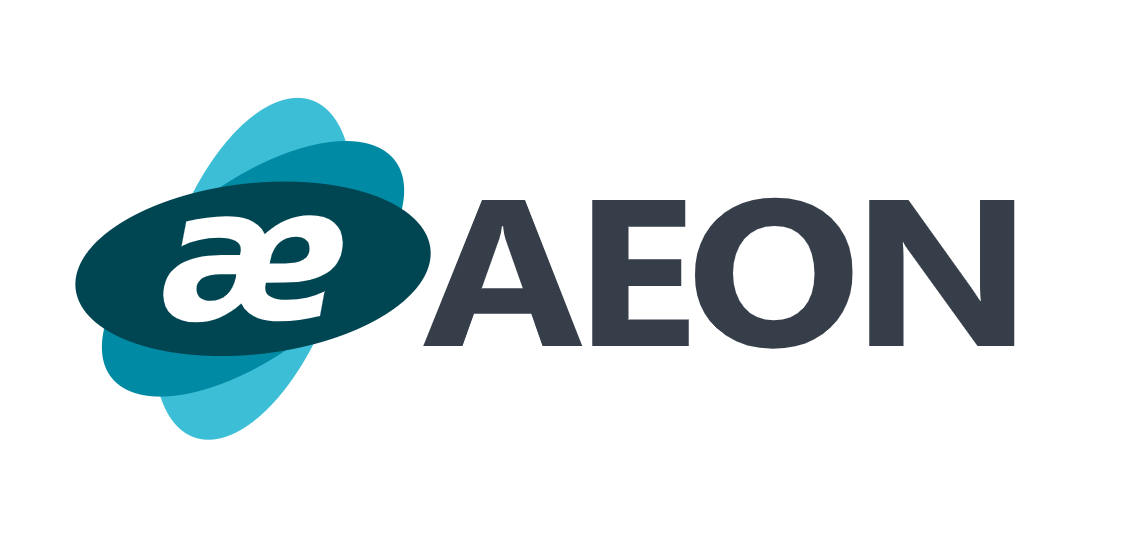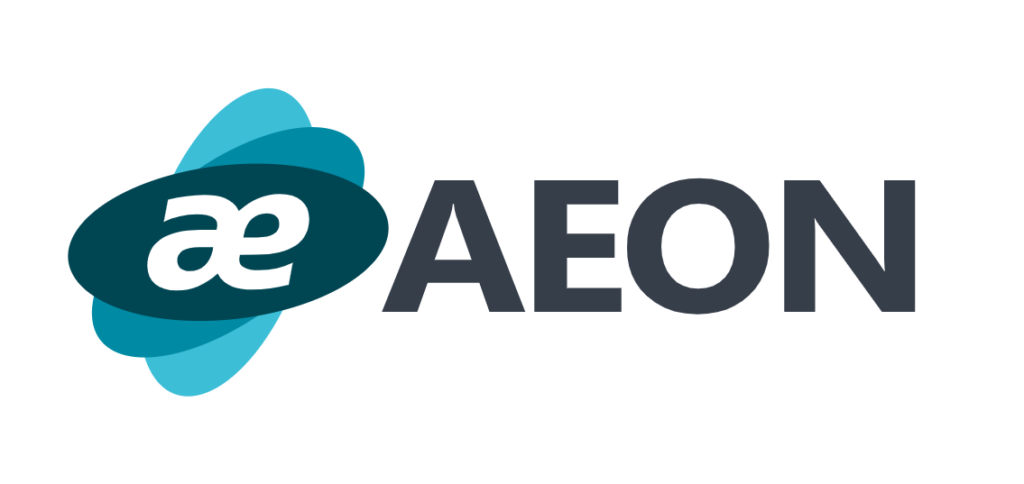 In this step-by-step guide for beginners, you will learn how to mine Aeon (AEON) in 2021.
What is Aeon?
Aeon is a fork of Monero that was introduced in 2014. The privacy-centric digital currency runs on a lighter version of the Proof-of-Work mechanism enabling quicker verification of transactions. Aeon uses the CryptoNight-Lite algorithm.
The cryptocurrency is ASIC-resistant. Therefore, its developers are constantly building anti-ASIC solutions. That said, the Aeon developers have also created an ASIC-friendly PoW known as KangarooTwelve.
What Will You Need?
You can mine Aeon with CPU or GPU miners. Additionally, you need mining software to mine AEON. The best mining software is the kind that supports both CPUs and GPUs. One such software is XMR-Stak, which allows you to use a CPU and an AMD and Nvidia GPU on one window. An example of a good CPU you can use to mine Aeon is AMD Threadripper 1950X. Also, you can use a GPU like Nvidia GTX 1070.
Other requirements include:
Dependable internet connection: while mining Aeon, you have to run your rig 24/7.
Ventilated room: set up your rig in a well-ventilated room to keep your machines cool.
Soundproof material: your mining rig will get loud. So, consider soundproofing the room you are hosting your rig.
Cheap electricity: set up your mining rig in a place where electricity is cheap. This will lower your overall costs.
Mining pool: if you want to maximise your earnings, you should consider joining a mining pool. An example of a suitable pool is HashVault. You should consider the fees and reward system when choosing a mining pool.


Aeon wallet: here is where you will store the coins you mine.
Note that using more than one miner will increase your chances of making a profit.
Setting Up Your Rig
To get started, you only need an Aeon wallet address and a computer connected to the internet. Once you have these, follow the steps below:
Copy your wallet address.
Choose a mining pool and register.
Download mining software like XMR-Stak. Extract the zip file and open the folder.
Run the application.
The software will ask you which digital currency you want to mine. Type "aeon7" and press "Enter."
Enter your pool's address.
Paste your Aeon wallet address. Leave the password field blank and hit enter. Also, type "No" to all the other questions that will come up.
If you have done everything correctly, your software will connect to your pool and you should start seeing the hash rate.
To view "Connection Status" type c. To see the "Hashrate Report" and the "Results Table," type h and r respectively.
You should soon start receiving Aeon to your wallet.
Calculating Earnings
A mining calculator is an important tool in the crypto mining business. It will give you an estimate of the earnings you can make. Here are the estimated earnings you can get from using AMD Threadripper 1950X.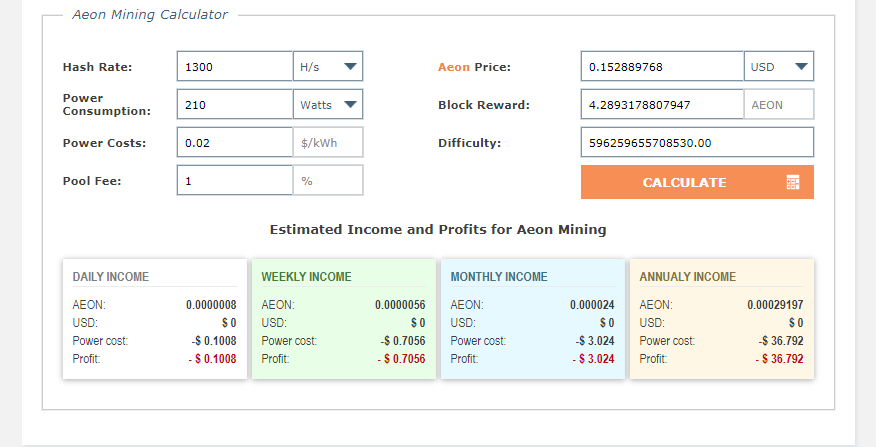 In the calculation above, the earnings are as a result of paying $0.02 kWh for electricity and paying one percent as pool fees.
Your earnings are affected by the following:
Current Aeon price
Mining difficulty
Miner's power consumption efficiency
Cost of electricity
Hash rate of the miner and the mining pool
Block reward
Number of miners you are using at once.
Mining pool fees
With this step-by-step guide on how to mine Aeon, you should get started without any problems. If you are interested in mining other altcoins, find out how to mine Electroneum here.