MTN Mobile Money: What Is It and How Does It Work?
MTN mobile money is one of the most popular mobile financial services in Africa. In this guide, you will find what this service is and how it works.
What is MTN Mobile Money?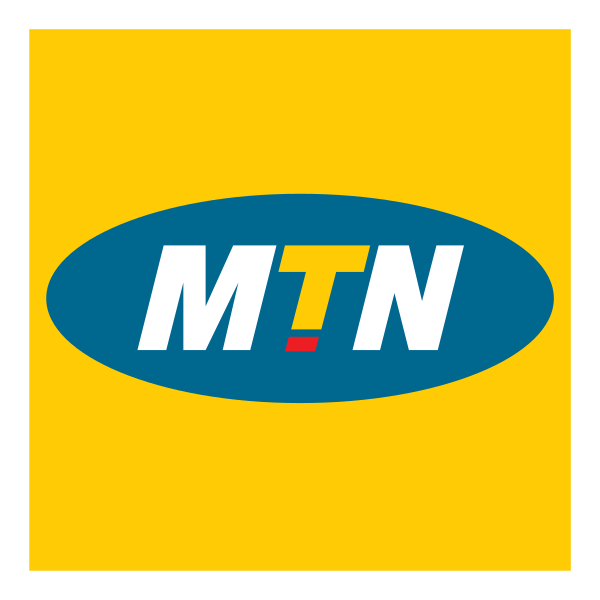 Johannesburg-based MTN Group provides MTN mobile money to 35 million subscribers in 15 countries. The financial service enables users in Cote D'Ivoire, Ghana, Nigeria, Uganda, Liberia, Guinea Bissau, Guinea, Rwanda, Swaziland, Benin, Yemen, Cameroon, Ivory Coast, South Africa, and Zambia to make transactions via their mobile phones.
The company recently launched two mobile money (MoMo) services in South Africa (2020) and in Nigeria (2019). MTN's MoMo service has been successful in Ghana where subscribers use their mobile phones to send and receive money, pay for bills, purchase MTN airtime, and pay for goods and services.
About MTN Group
MTN Group, formerly known as M-Cell, was founded in 1994. Besides operating in South Africa, the telecom company has subsidiaries in Afghanistan, Ghana, Nigeria, Benin, Botswana, Swaziland, Iran, Guinea, Guinea Bissau, Libya, Liberia, Sudan, Ivory Coast, Republic of Congo, Uganda, Rwanda, Yemen, Syria, and Zambia.
The telco started its international expansion drive in 1997. Since then, the company has acquired several telecommunication companies in the process, giving it the footprint it has in Africa and the Middle East.
How MTN Mobile Money Works
MTN provides its mobile money service in partnership with other organisations. For instance, the company partnered with Ericsson Converged Wallet to offer MoMo in South Africa. Ericsson's wallet platform enables users to store, withdraw, pay merchants, transfer, save, and borrow money. In Ghana, the company works with banks and agents to provide this service.
Mobile money subscribers can access this service through USSD or a mobile app. That means that you do not need a smartphone to send and receive money. You can download the app from the Play Store or Apple Store.
Registration for mobile money only requires a valid ID. You do not need to be an MTN customer because the MoMo app works on any network. Nonetheless, only MTN customers can access MoMo via a USSD code.
Once you register, you can send and receive money, pay your bills, and pay for goods and services straight from your mobile phone. To add money to your mobile money wallet, you can visit an MTN store, an agent, or you can top up via USSD from your bank account. To cash out, you can visit an MTN store, a partner bank, or an agent.
The methods of cashing in and out of MTN MoMo could vary from country to country. In Ghana, for example, you can cash out via an ATM. Also, mobile money fees are different across the 15 countries where the service is available.
MTN mobile money also facilitates mobile lending and saving. In 2019, MoMokash facilitated $787 million in loans on behalf of its banking partners.
MTN Agents and Merchants
Agents and merchants play important roles in facilitating MTN mobile money transactions. An agent is a shop owner registered to handle mobile money transfers. When customers visit a MoMo agent, they can send and receive money.
When sending money, you will hand over cash to the agent and they will enter your phone number and that of the recipient. After the agent performs the transaction, you will receive a five-digit secret code that you will share with the recipient. The recipient will also get a different five-digit token which they will use to redeem the money. The recipient will then use the two different sets of codes (ten digits) to withdraw the money from the nearest agent. The codes expire after 30 days.
Agents receive a commission through various MTN products and services like cash-ins and cash-outs and the selling of SIM cards and airtime. Also, agents perform the role of registering new customer accounts. On the other hand, MoMo merchants are retailers or service providers that accept payments for goods and services through MTN mobile money.
To view the process of becoming a merchant or agent and the requirements for eligibility, visit your country's MTN website.
Mobile Remittances
MTN mobile money also allows users to receive money from any point in the world. In Ghana, for instance, MTN has enabled international remittances with partnerships with WorldRemit, Skrill, Azimo, Western Union through Terrapay, Small World, Wave, Xendpay, and Horizon Exchange.
Furthermore, the company enables people to send money from Europe to Africa and some countries in the Middle East through MTN Homeland. The service was introduced in 2019 in partnership with MFS Africa. MFS Africa is an interconnected payment platform that allows users to send and collect payments to and from mobile wallets in Africa.
"The value of remittances from the Diaspora exceeds Foreign Direct Investment in Africa. MTN has the largest Fintech and Telecommunication footprint in Africa and is therefore uniquely positioned to go beyond mobile communication by offering instant, low-cost digital remittances. Homeland is one more example of how MTN uses Fintech to expand its reach beyond its existing footprint and core business while driving meaningful impact to millions," MTN Group CEO Rob Shuter said in a statement.
Homeland enables users to send remittances from Europe to Ghana, Rwanda, Cameroon, Congo Brazzaville, Guinea Conakry, and Uganda. Users can also send airtime to Yemen, Afghanistan, Rwanda, Ivory Coast, Guinea, Benin, Guinea Conakry, Liberia, South Africa, Nigeria, Swaziland, Botswana, and Zambia.
In 2019, MTN Group reported figures of $96.1 billion as the value of MoMo transactions. Moreover, the telco reported an increase in the number of mobile money transactions processed per minute from 2018. The number rose from 6,800 in 2018 to 9,200 in 2019.